Even though a majority of the rain has moved out many rivers are still rising.  Approximately 16 rivers still at flood stage according to North Carolina Governor, Roy Cooper.   The following rivers are not expected to crest until Thursday.
Cape Fear River
Little River
Nuese River
Lumber River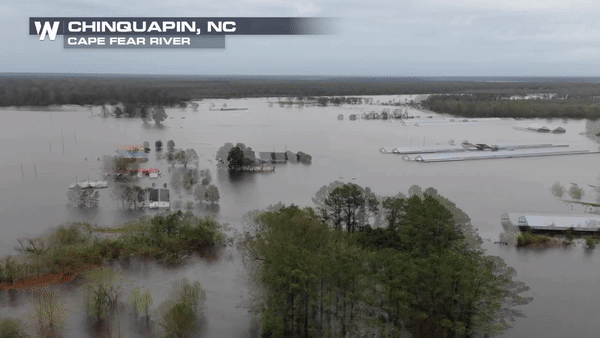 Governor Roy Cooper also confirmed the 26 storm-related fatalities for the state of North Carolina. More than 300,000 are without power and nearly 10,000 people are in shelters.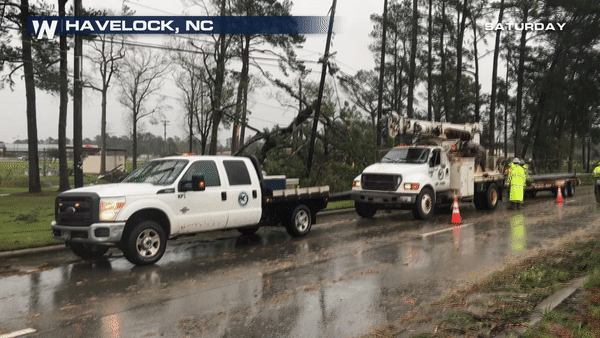 There are nearly 1,100 road closures still ongoing in the state which includes portions of I-95 and I-40.  The video below is aerial footage of I-40 near Wilmington (Pender County) which is closed as a result of the feet of water covering it.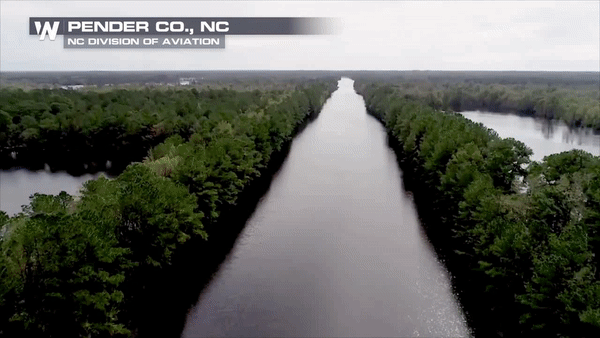 Meteorologist Merry Matthews