More strong to severe storms in the forecast today for the Front Range and Central High Plains.  The latest forecast is not showing a risk of tornadoes, but large hail and damaging winds will be likely.  Here is the very latest.
Severe Outlook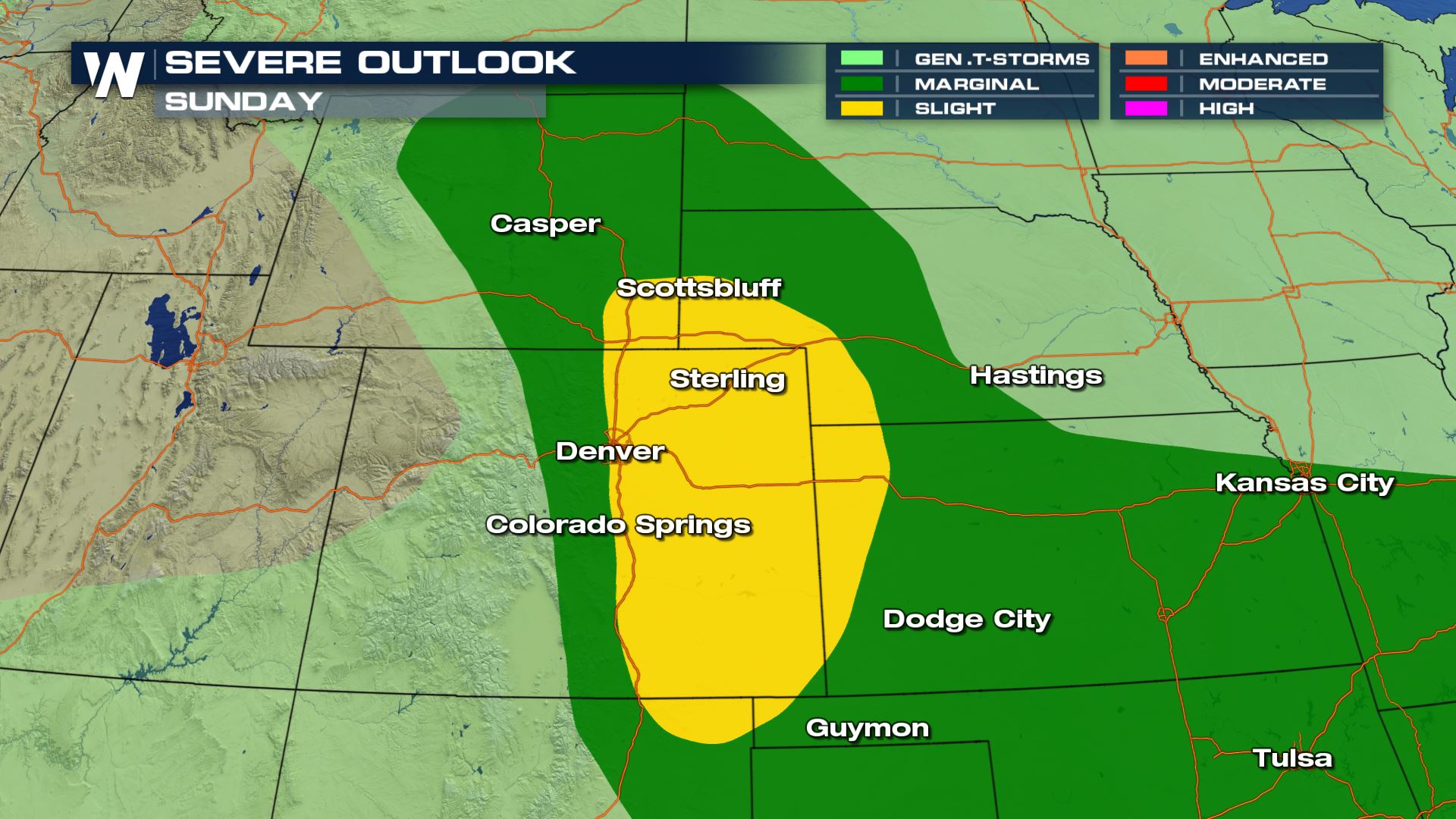 The strong upper level ridge of high pressure that has dominated the forecast over the Western U.S. is at it again today.  Severe storms firing up and moving from the northwest to the southeast.
Severe Risks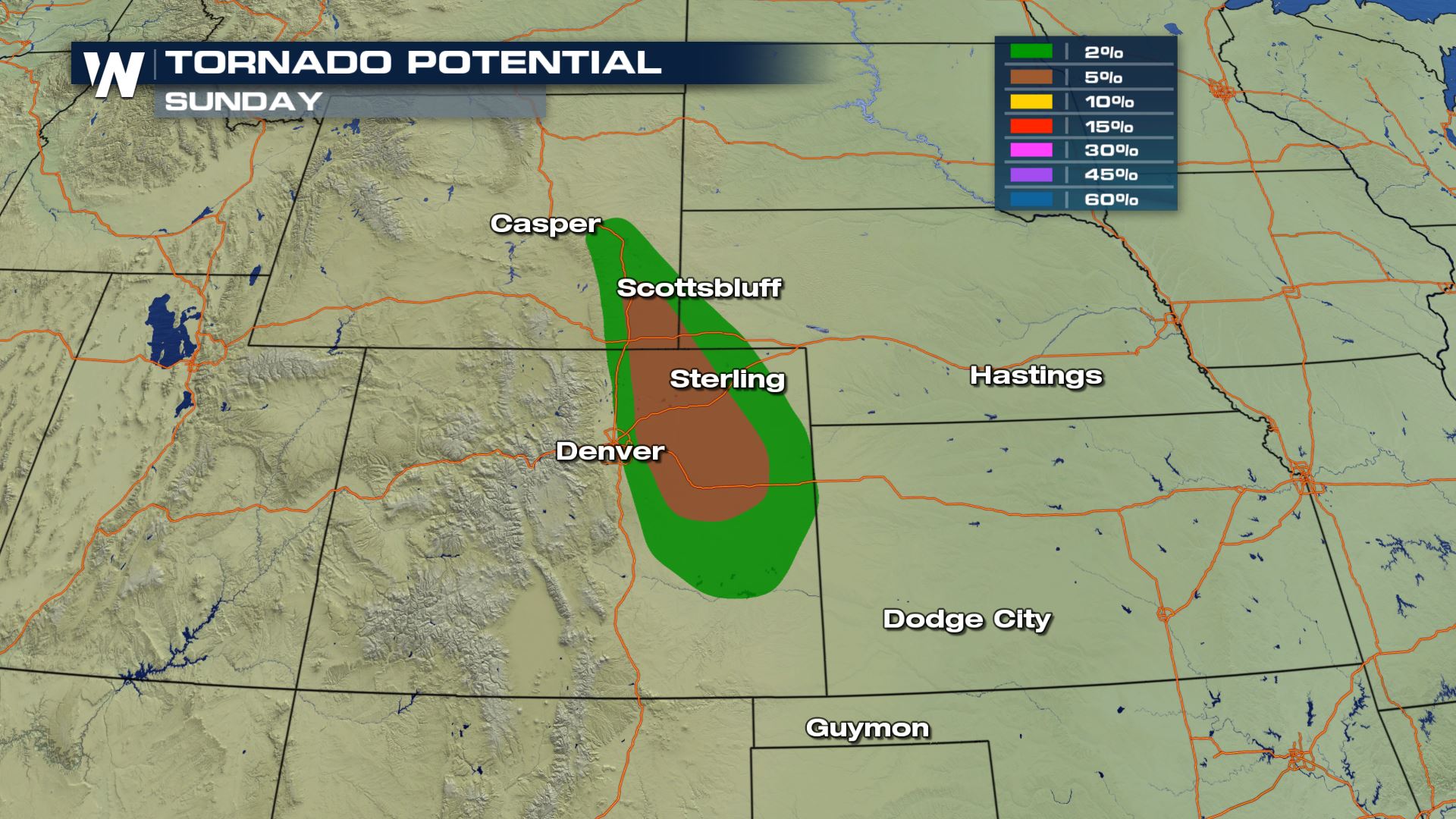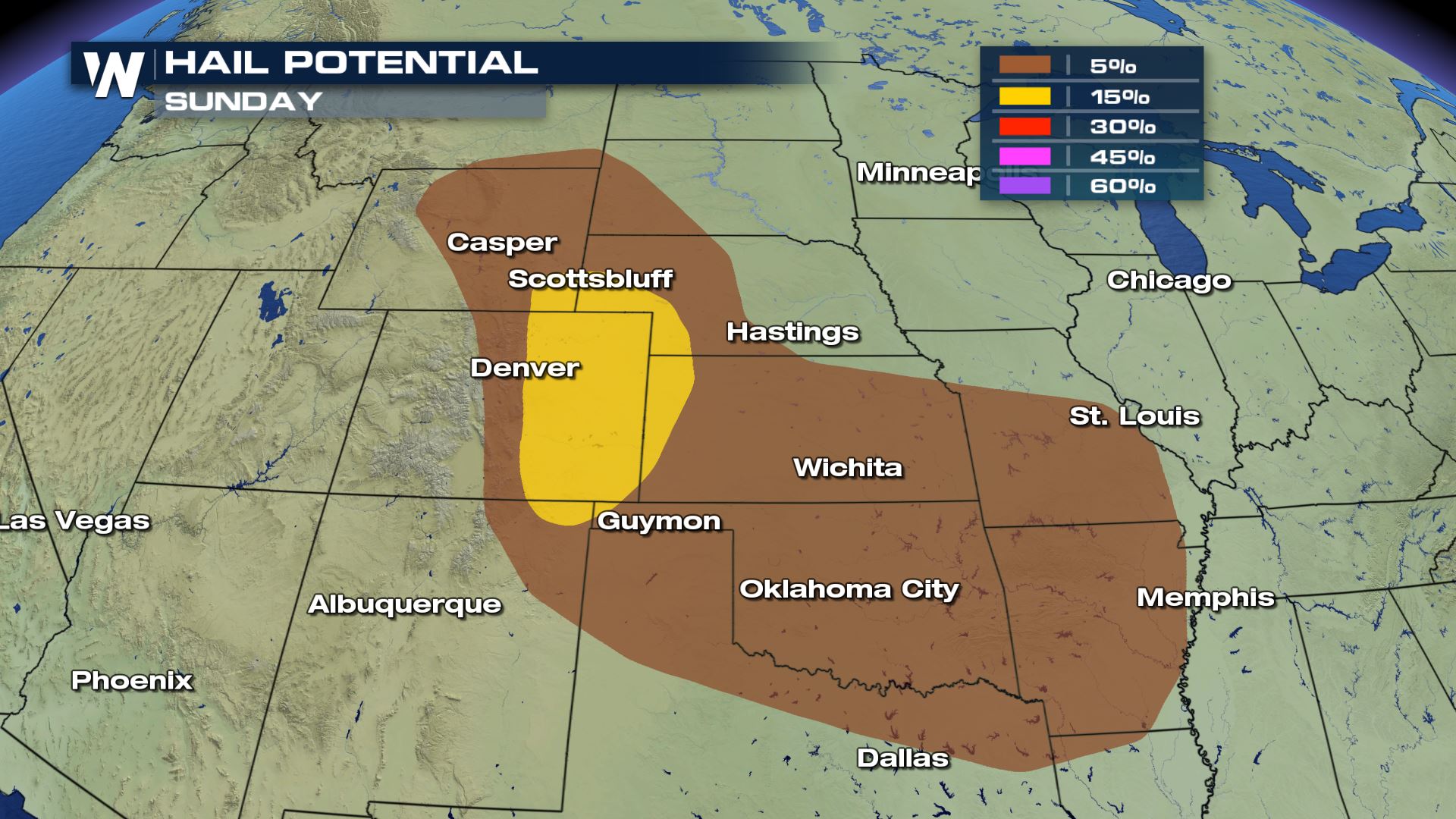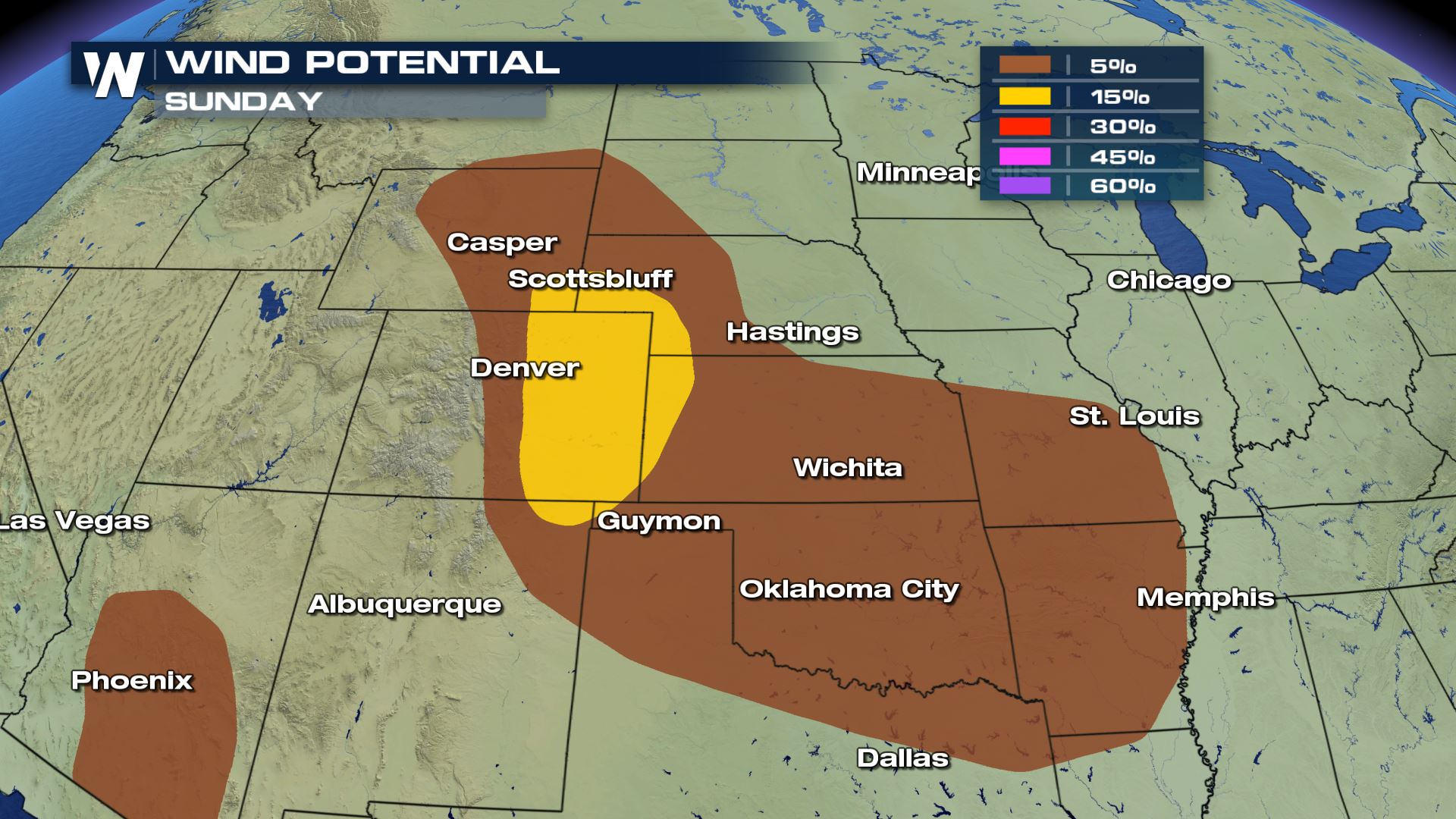 All modes of severe weather will be in play today.  This does include a risk of rotating thunderstorms capable of producing a tornado.  The tornado risk will be mainly over eastern Colorado.  This includs
Forecast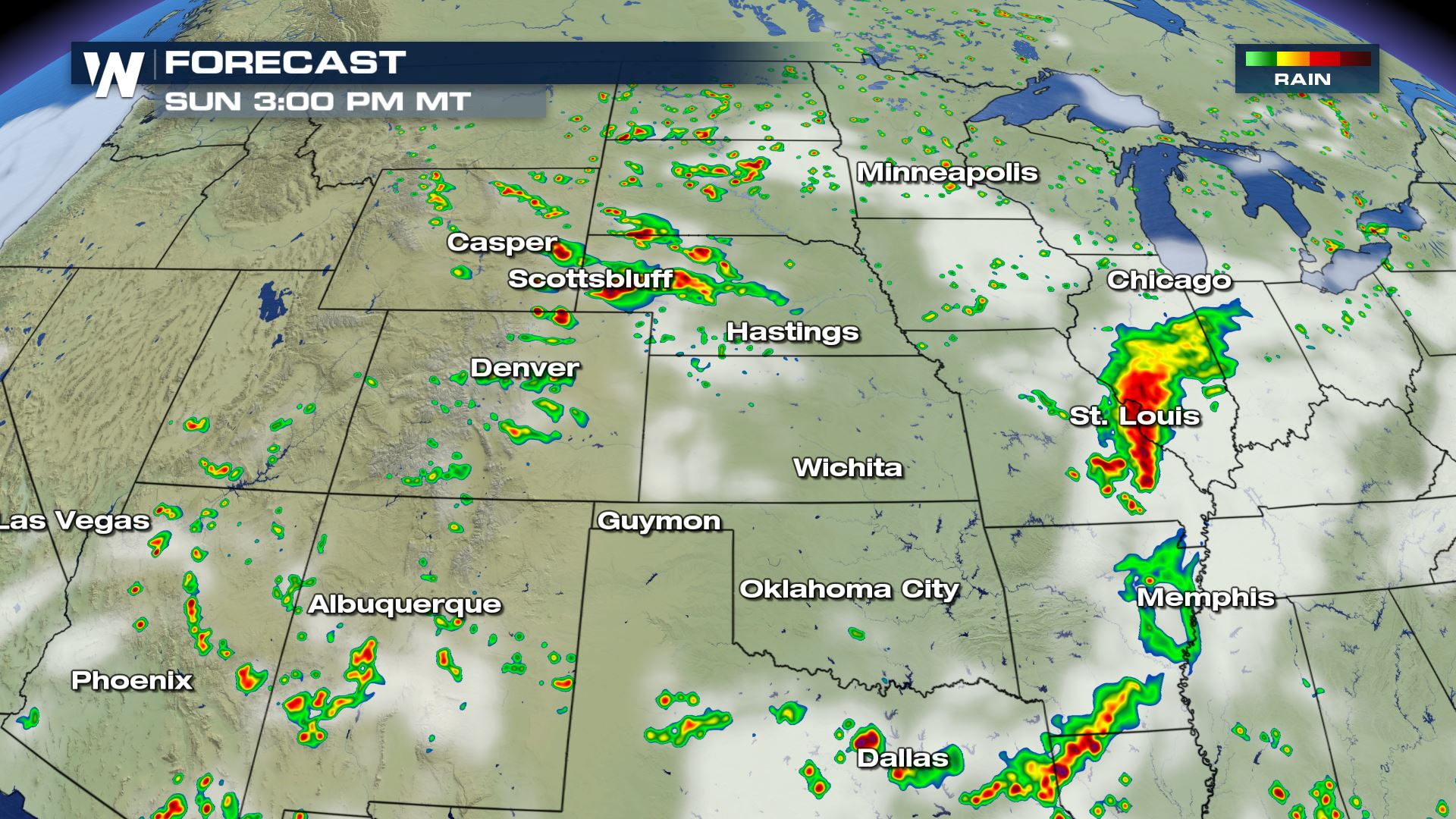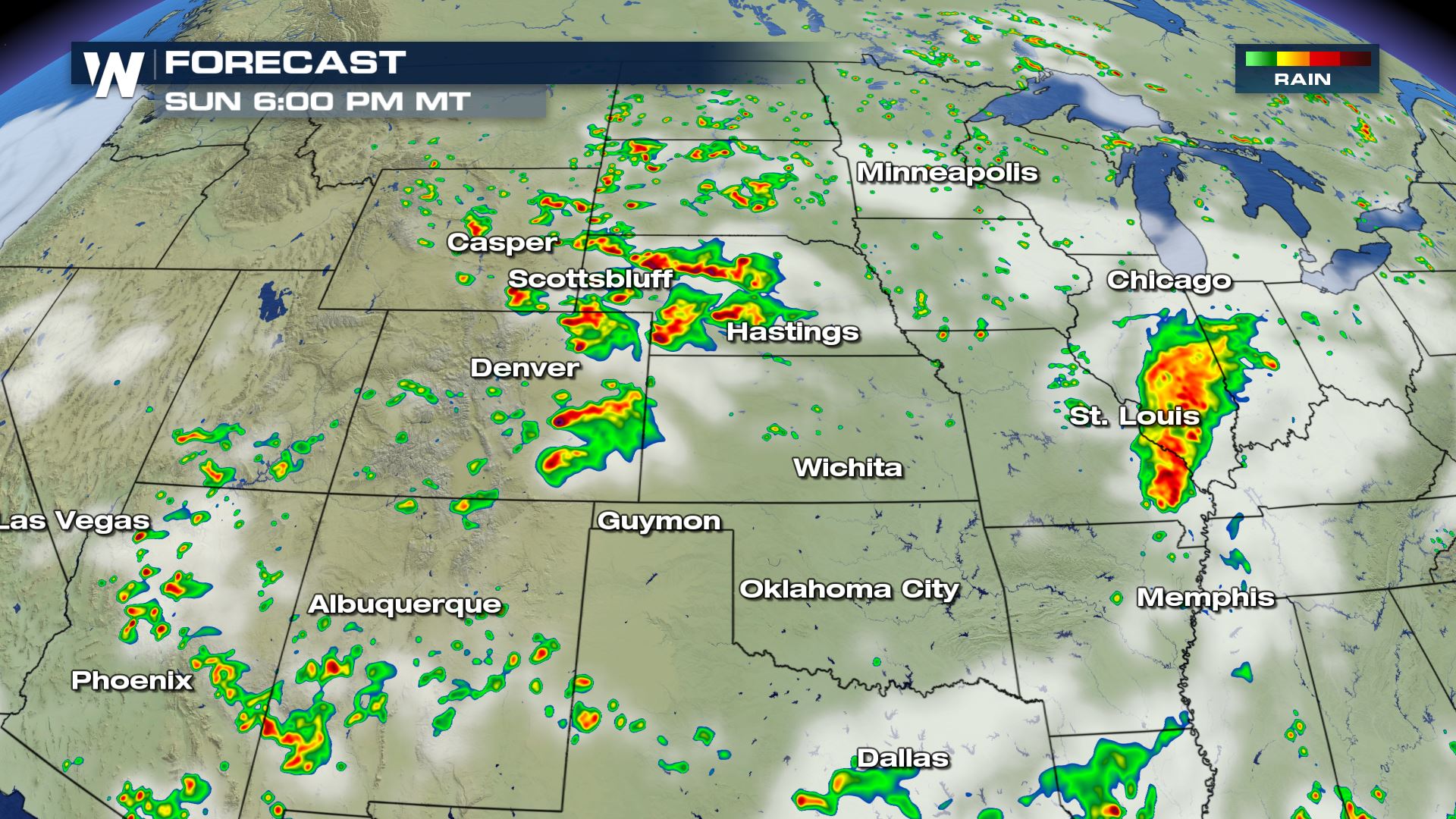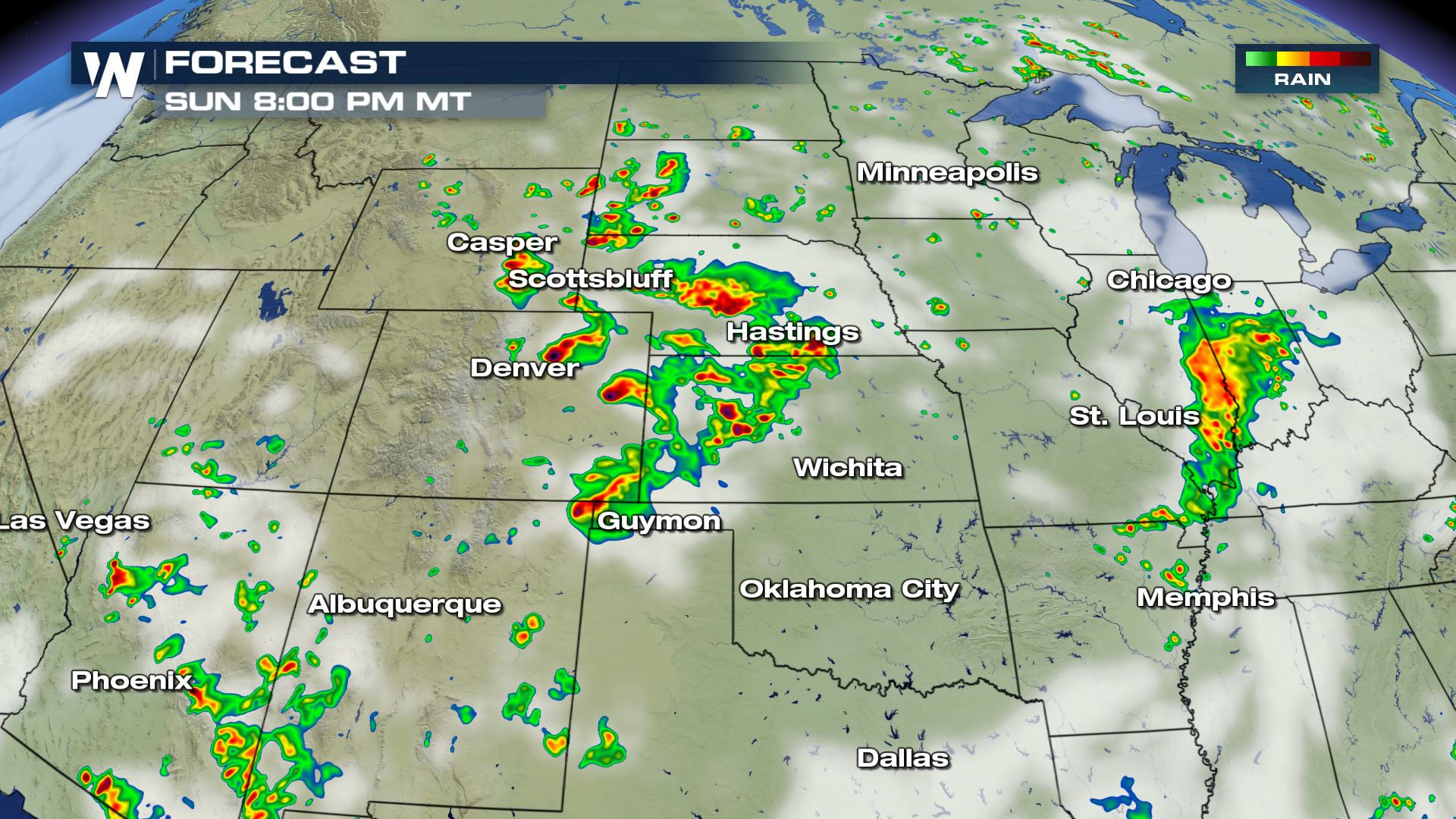 Storms should start to fire up for the early afternoon and because of the strong upper level winds, these storms could impact the Southern Plains into early Monday morning. Keep checking back with WeatherNation for more updates on today's severe weather risk.