A cold front moving through the Northern U.S. will bring the chance for severe storms from the Plains to the Great Lakes.  All modes of severe weather will be in play for these areas.  Here is the very latest severe forecast.
Severe Outlook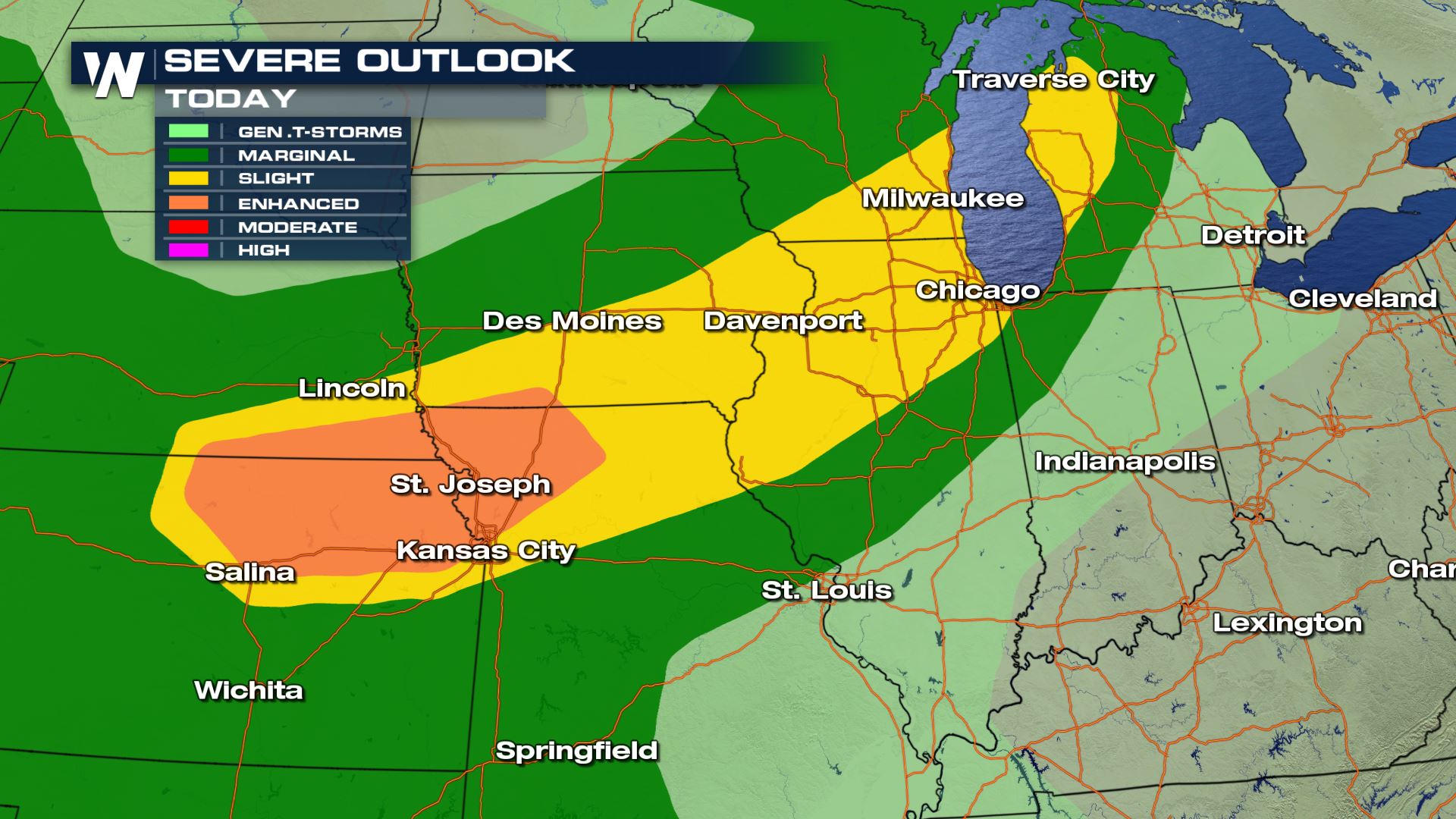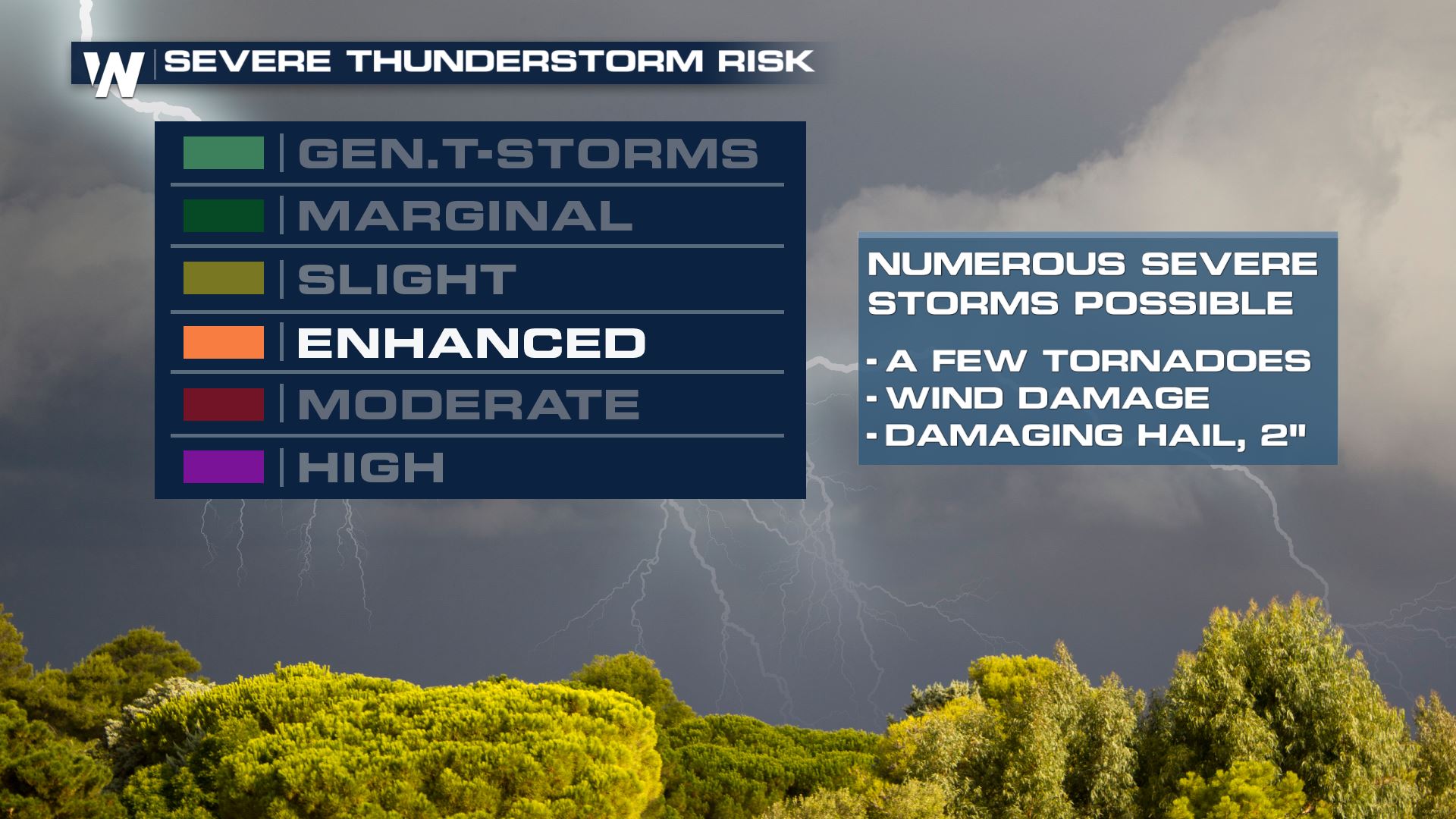 Expect scattered to numerous severe storms today from Kansas to Michigan.  Areas under the Enhanced Risk could see hail up to 2" in diameter.
Severe Risks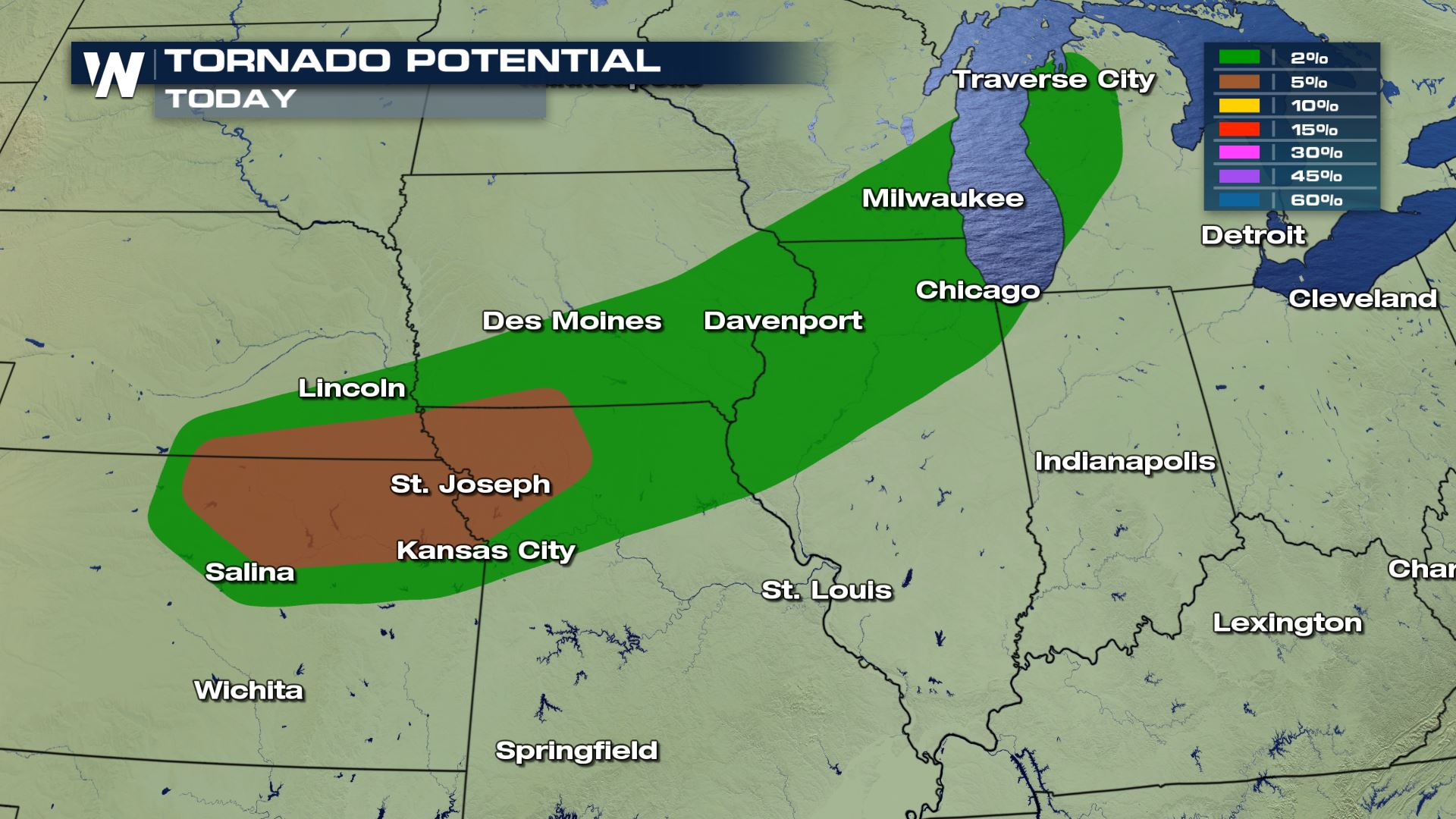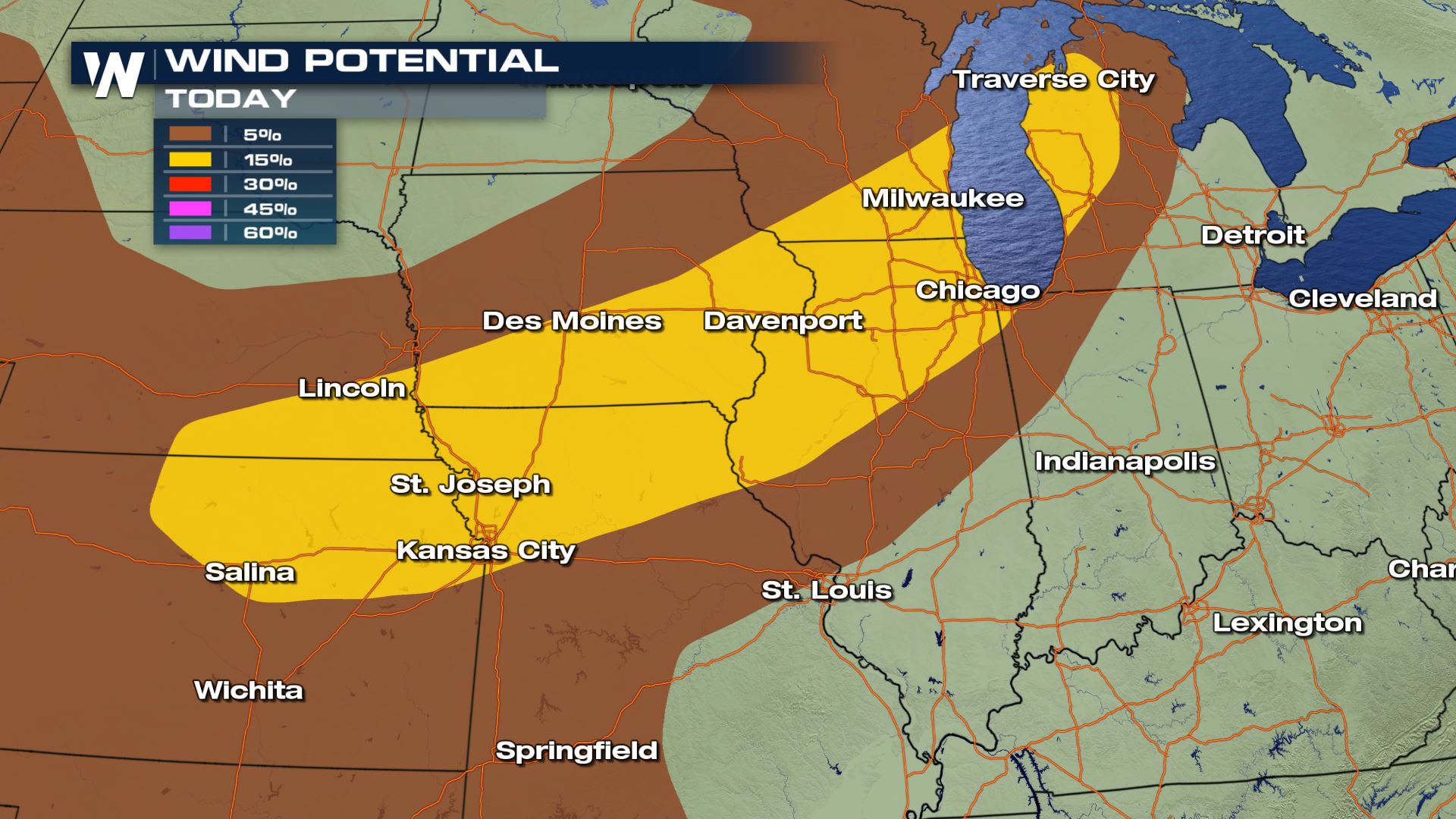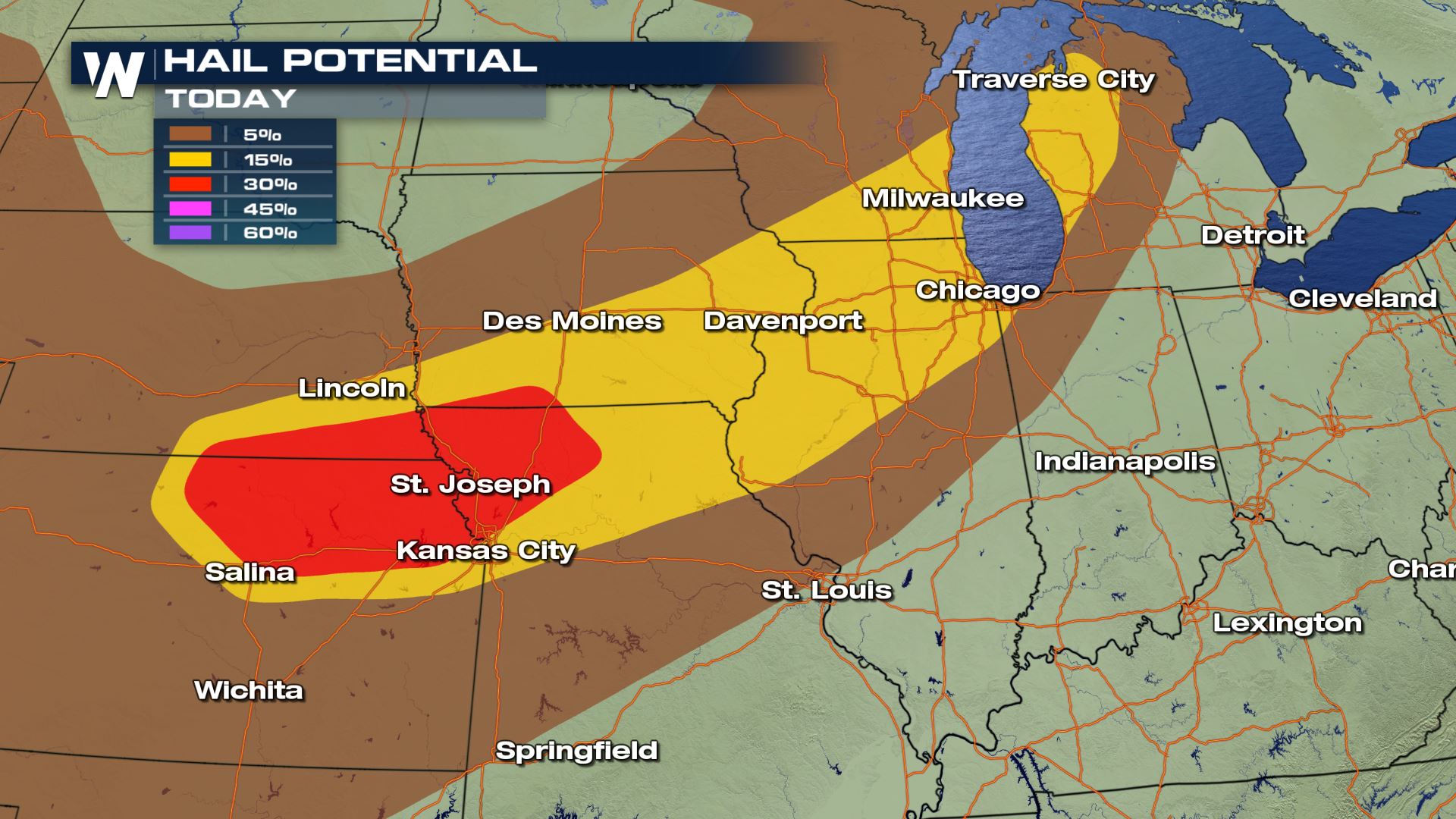 Hail, winds and tornadoes will all be possible, but the highest risk of tornadoes will be over Kansas, Missouri and Nebraska.  Cities like St. Joseph and Kansas City will have to be aware and have a plan in place for today's severe storms.
Forecast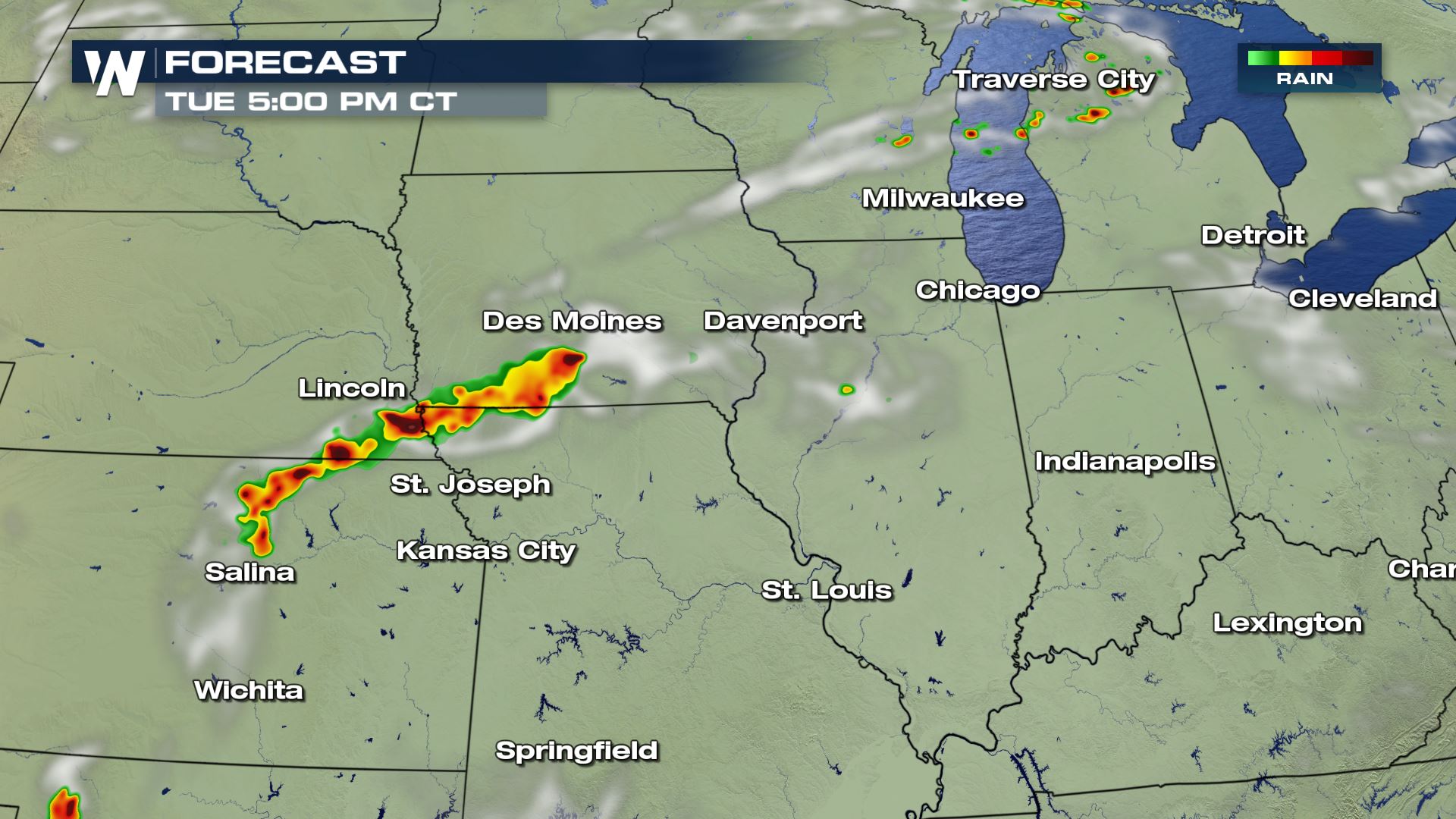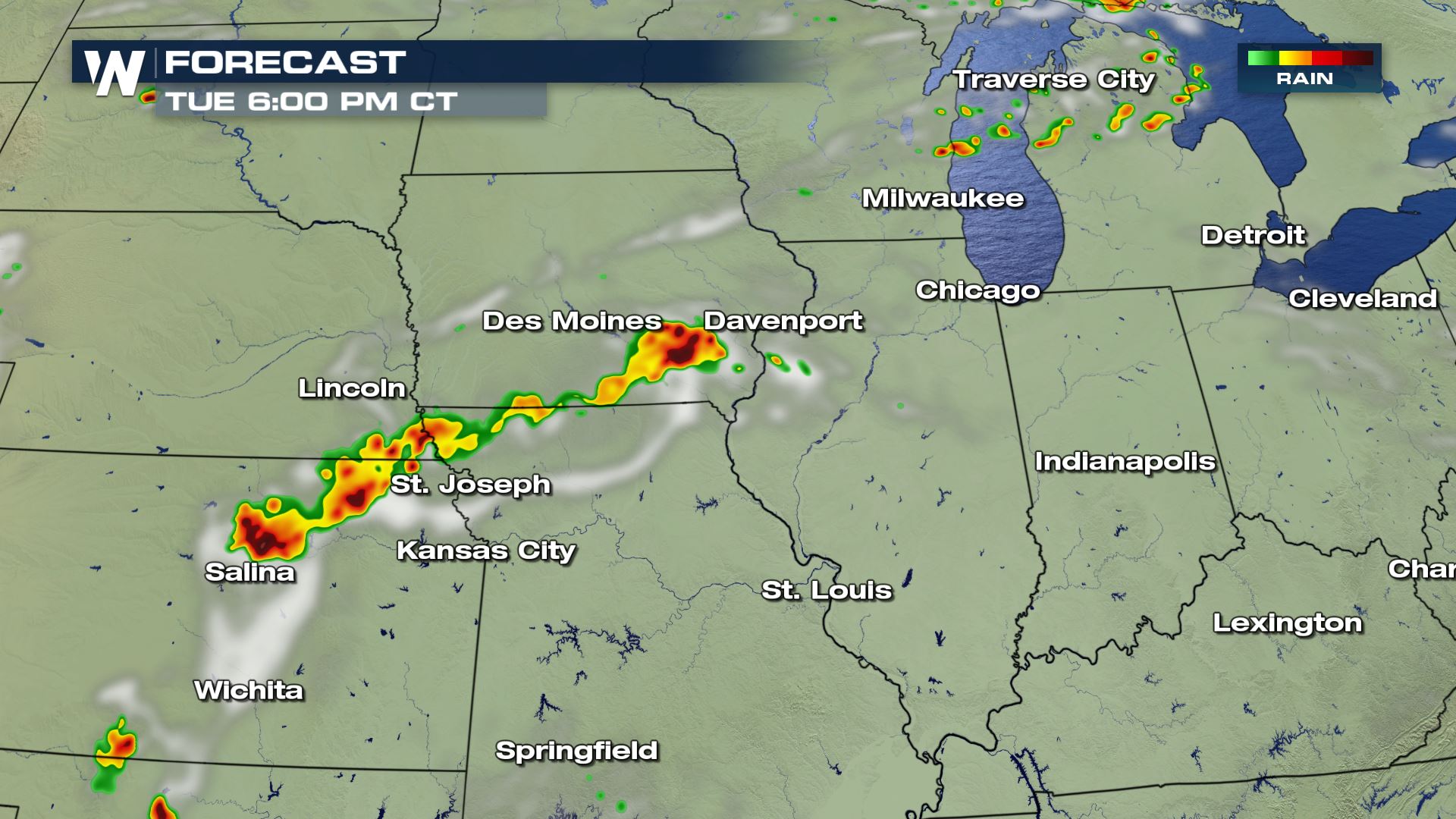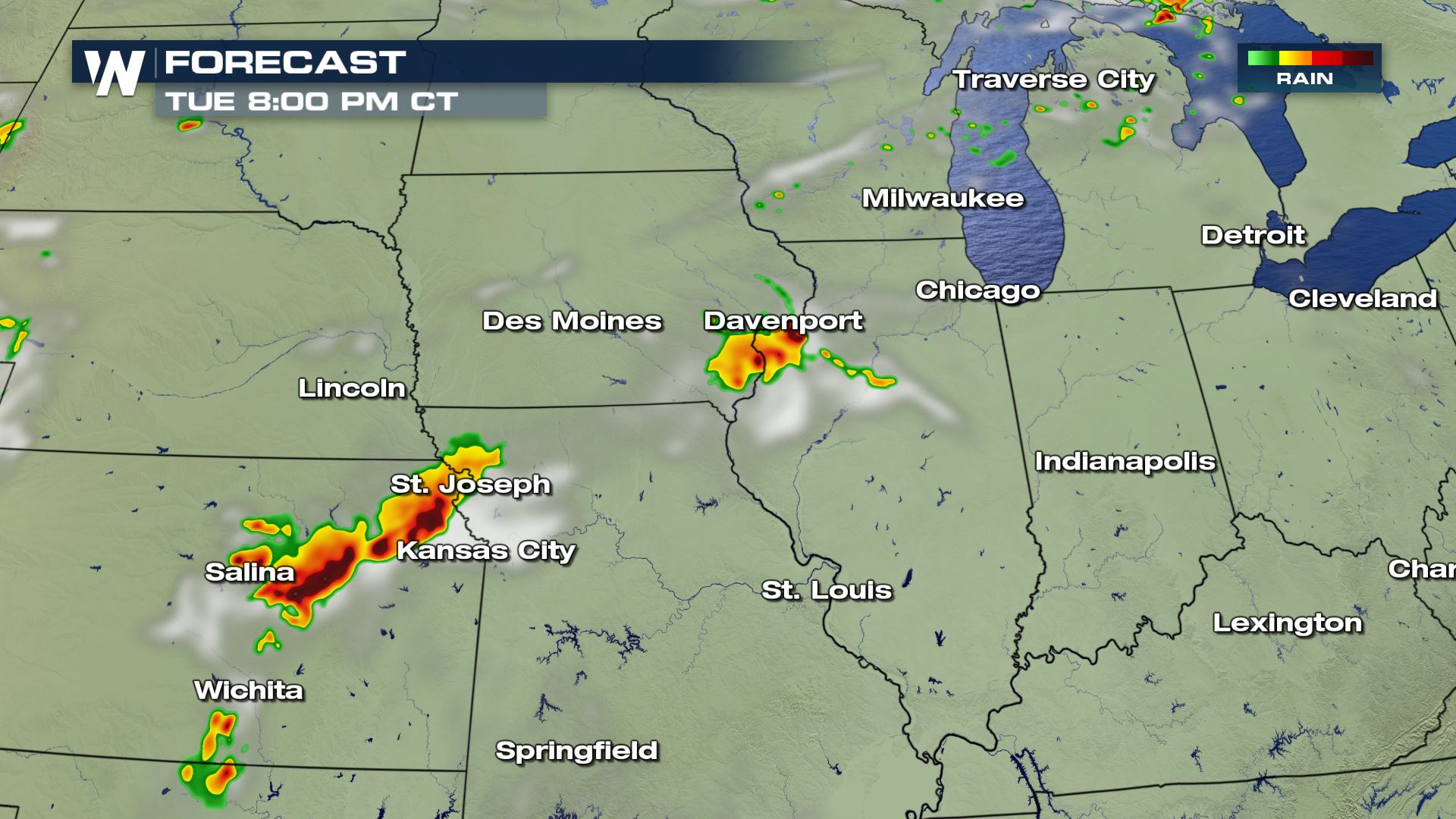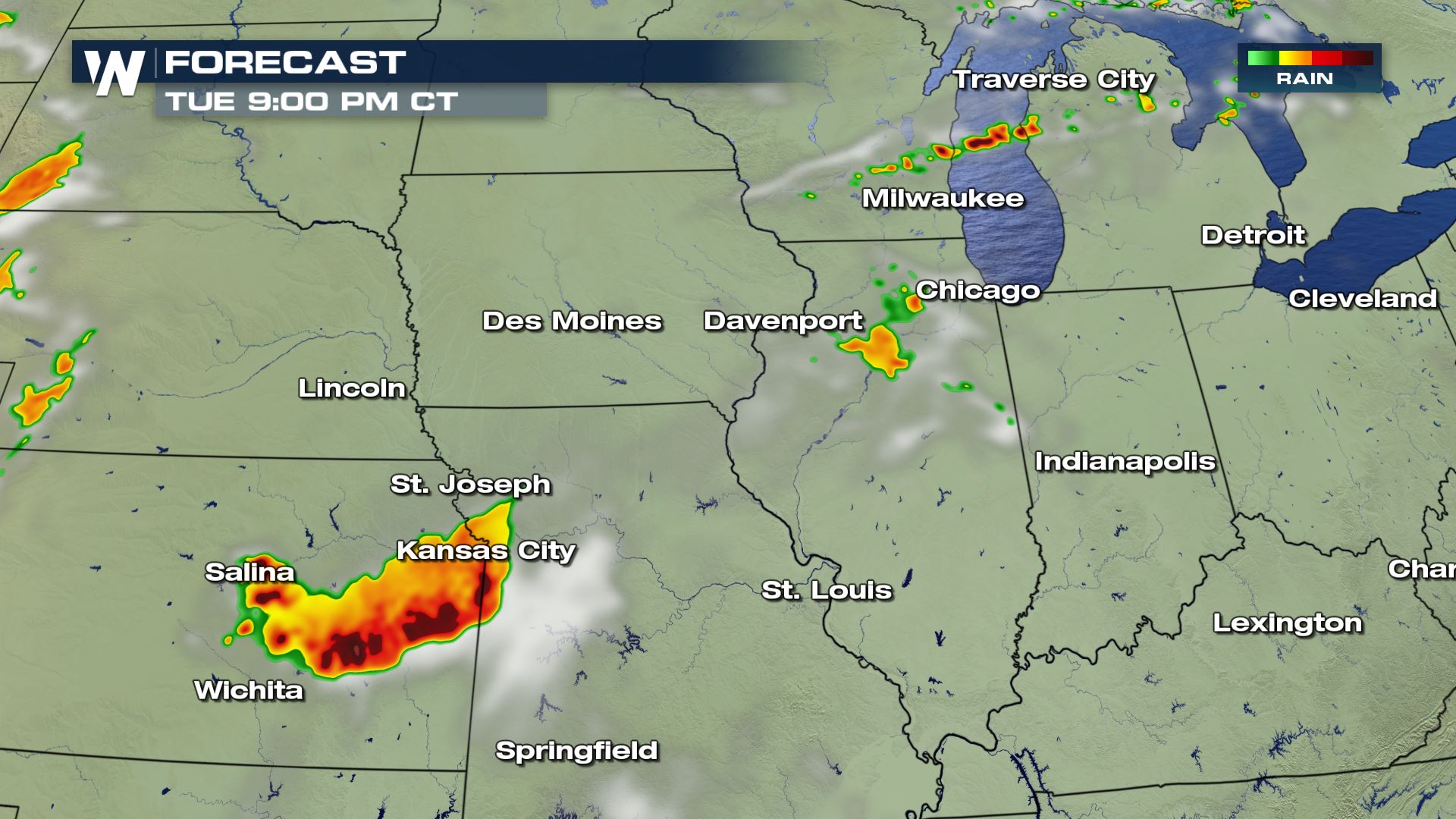 Here is the latest timing with today's storms.  One ingredient that will be needed for storms to pop will be the daytime heating.  This means the risk of strong to severe storms will start in the afternoon and last through the evening.  Please be prepared to take cover if you are in any of these places under a risk of severe storms.  WeatherNation will be covering today's severe storms all afternoon and evening.