[
The Boulder Mountains and the Big Wood River in the Sawtooth National Recreation Area located in central Idaho, slightly northwest from Ketchum. From Frank Kovalchek via Flckr CC BY 2.0
] [
NOAA
] The Regional Integrated Sciences and Assessments (RISA) program supports research teams that help expand and build the nation's capacity to prepare for and adapt to weather variability and challenges. The Pacific Northwest Climate Impacts Research Consortium (CIRC) reached out to community members in southern Idaho to understand what kinds of scientific information they need to better cope with the impact of weather variability and change on the region's snowpack and water supply.  This video tells the story of the ambitious Big Wood Basin Alternative Futures project. https://www.youtube.com/watch?v=fFzUw-nVfrw CIRC team members are a mix of climate and social scientists. CIRC team members can be found throughout the Pacific Northwest, including at Oregon State University, the University of Idaho, the University of Washington, and the University of Oregon. Idaho's Big Wood River Basin, an area of more than 3,000 square miles, may face water scarcities with less mountain snowpack. This altering the region's water resources and potentially affecting everyone from farmers and ranchers to skiers and snowboarders. From 2012 to 2016, the CIRC team, led by John Stevenson, worked with local Big Wood community members, including local farmers, ranchers, policy makers, and conservation groups.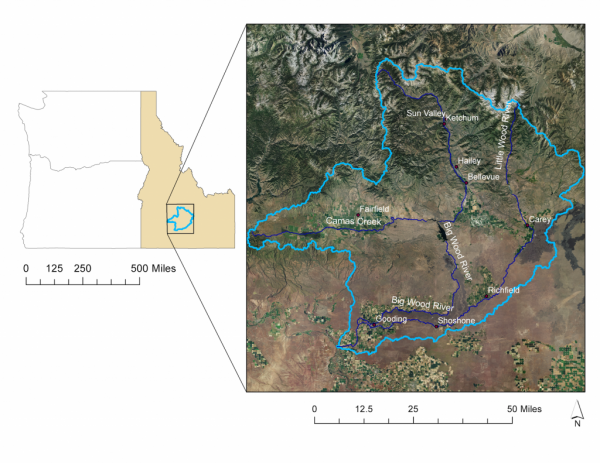 [
Map of the Big Wood River Basin in Idaho. From Agriculture Climate Network
] Working together, CIRC and the Big Wood community developed an innovative computer model of the basin. The model ran a series of sophisticated simulations informed by local know-how and the CIRC team's scientific expertise. The result was a series of storylines, or science-backed thought experiments, that empowered local residents to glimpse how drivers of change—from projected temperature spikes to population growth—are likely to affect the Big Wood's water resources and the communities that rely on them.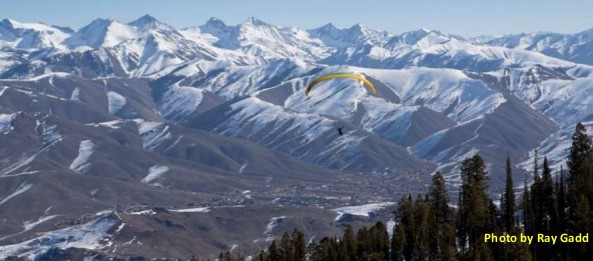 [
Big Wood River Valley south facing slopes from March 11, 2015 showing lack of snow cover. From Ray Gadd via USDA
] So, what did CIRC and the Big Wood community learn? The project concluded that even in the face of significant change there are a number of actions—from changing farming practices to policy decisions—Big Wood community members can take to make their basin more resilient in the face of weather variability and change. Edited for WeatherNation by Meteorologist Mace Michaels