https://www.facebook.com/WeatherNation/videos/290673064939952/ The yearly average snowfall for Seattle, Washington is around 7 inches. The latest storm system to hit the Pacific Northwest had them digging out of at least 7.9" in just two days. As the storm approached, Governor Jay Islee issued a State of Emergency:
"State agencies and departments are directed to utilize state resources and to do everything reasonably possible to assist affected political subdivisions in an effort to respond to and recover from the event. "
https://www.facebook.com/WeatherNation/videos/148416459395429/ More than 110 outbound flights from Sea-Tac airport were cancelled, nearly 100 more inbound. At one point, 75,000 customers in Washington were without power. Many local roadways were shut down by police. https://twitter.com/wsdot_tacoma/status/1094323481624272896 Add this snow storm the 2.7" reported just a few days earlier and the monthly total at least 10.6", making this their 2nd snowiest February on record. With the pattern staying cold and snowy for the next 1-2 weeks, this record will likely be broken very soon.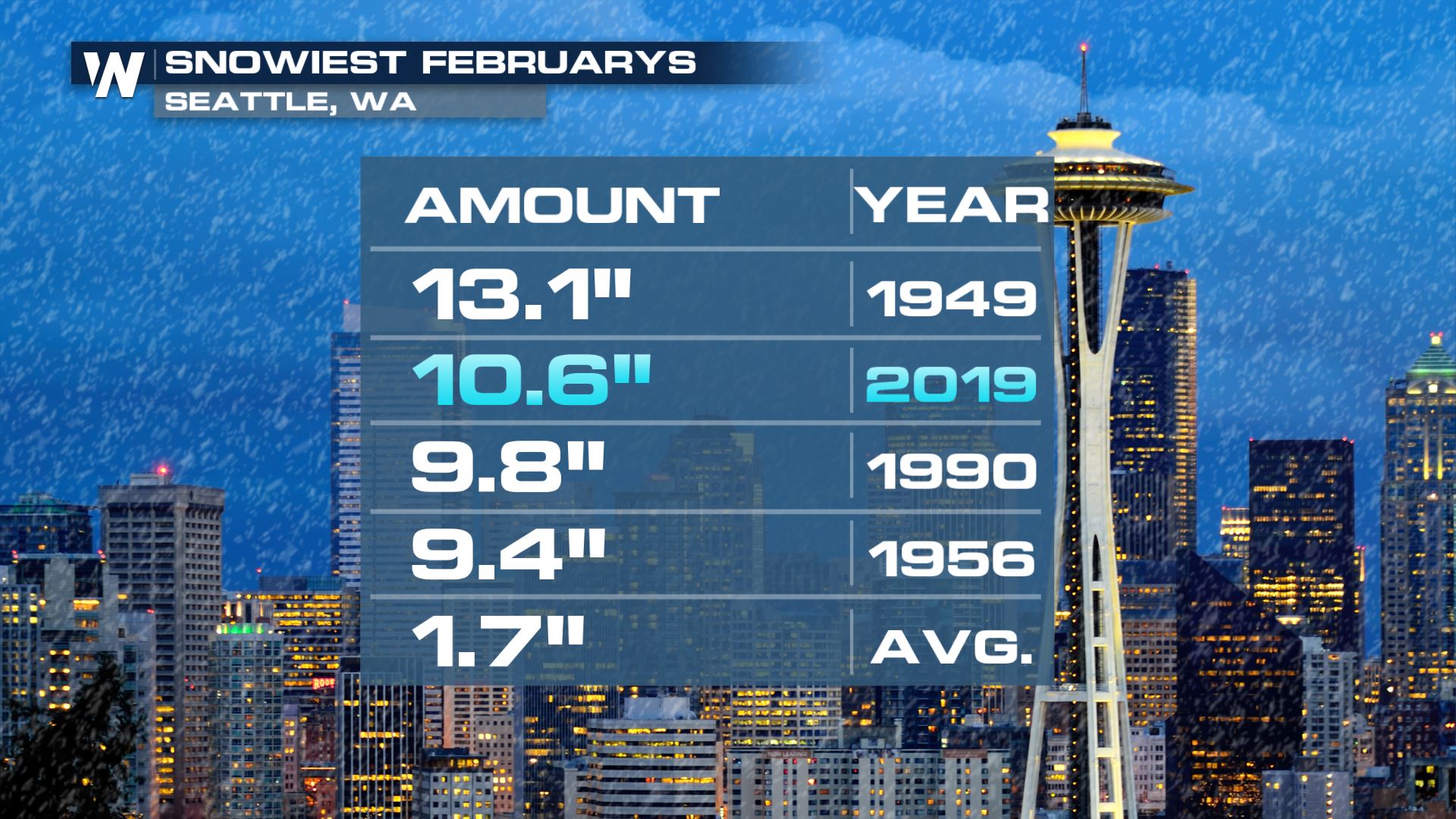 Big snows like this
aren't common in the Emerald City
. Meteorologist Joe Astolfi takes a closer look at the climatology of Seattle snow. https://www.youtube.com/watch?v=_5C7JTkIxLY For WeatherNation, Meteorologist Karissa Klos.