September is a month of change.  It marks the transition between the end of Summer and the beginning of Fall.  For many locations, the leaves change color and temperatures cool down.  That doesn't always happen, however. In fact, the city of Tampa, Florida ended the month of September on a very hot note!  On both Saturday and Sunday---September 29th and 30th, respectively---the temperature topped out at 97 degrees.  That's the hottest temperature ever recorded during the month of September.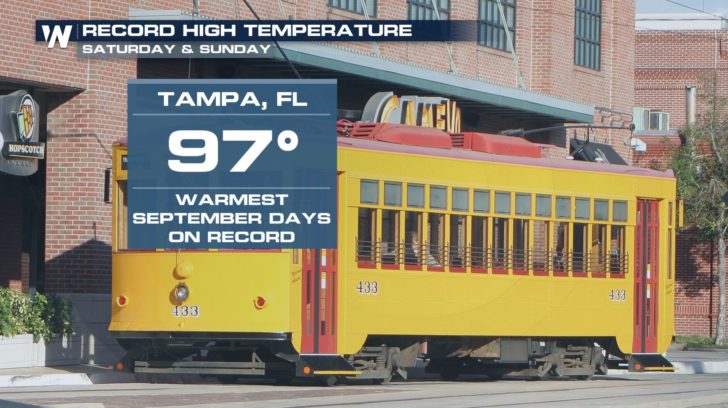 September 2018 was also the hottest September on record in Tampa.  The average temperature was 85.9 degrees.  This figure includes the high temperature and low temperature of each day averaged together.  This was the second time in three years for the city to set this record!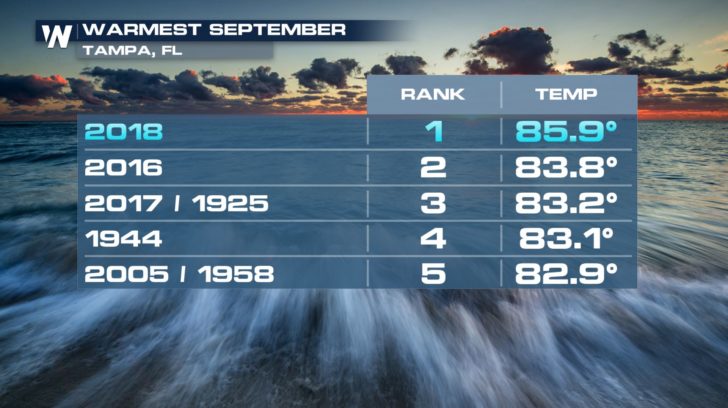 What might be most impressive is the fact that September 2018 is also Tampa's
hottest month ever
.  It surpassed June 1998 to take the top position.  Four of the top five hottest months have occurred since 2014.  Weather records have been kept in Tampa since 1890.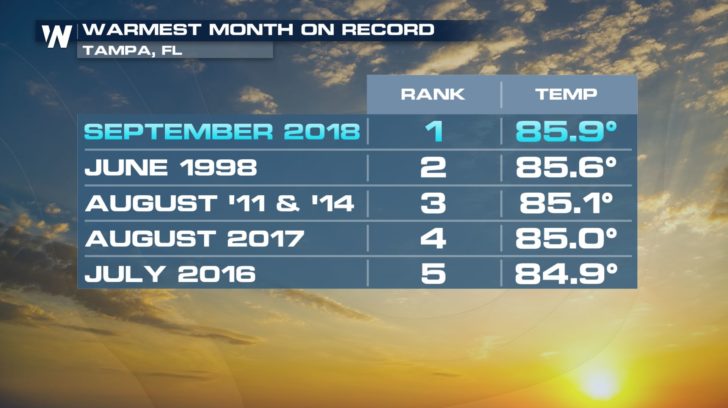 The start of October was also quite hot for Tampa.  Monday's high temperature of 96 degrees surpassed the record high for October 1st (94 degrees, 2017).  The rest of the week will remain above average with highs in the lower 90s.  It sure looks like Fall has been put on hiatus for Tampa this year!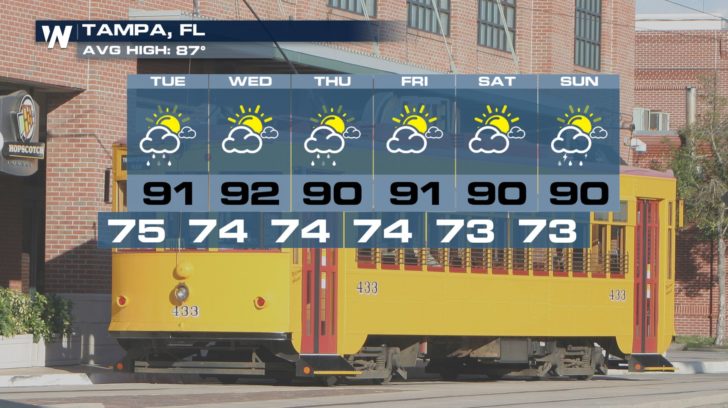 For WeatherNation,
Meteorologist Joe Astolfi