Areas across the Plains through the Great Lakes will need to be weather aware today.  Severe storms will likely impact these areas Tuesday afternoon and Tuesday evening.  Expect large hail, damaging winds and isolated tornadoes from Kansas to New York.  Here is the very latest.
Severe Outlook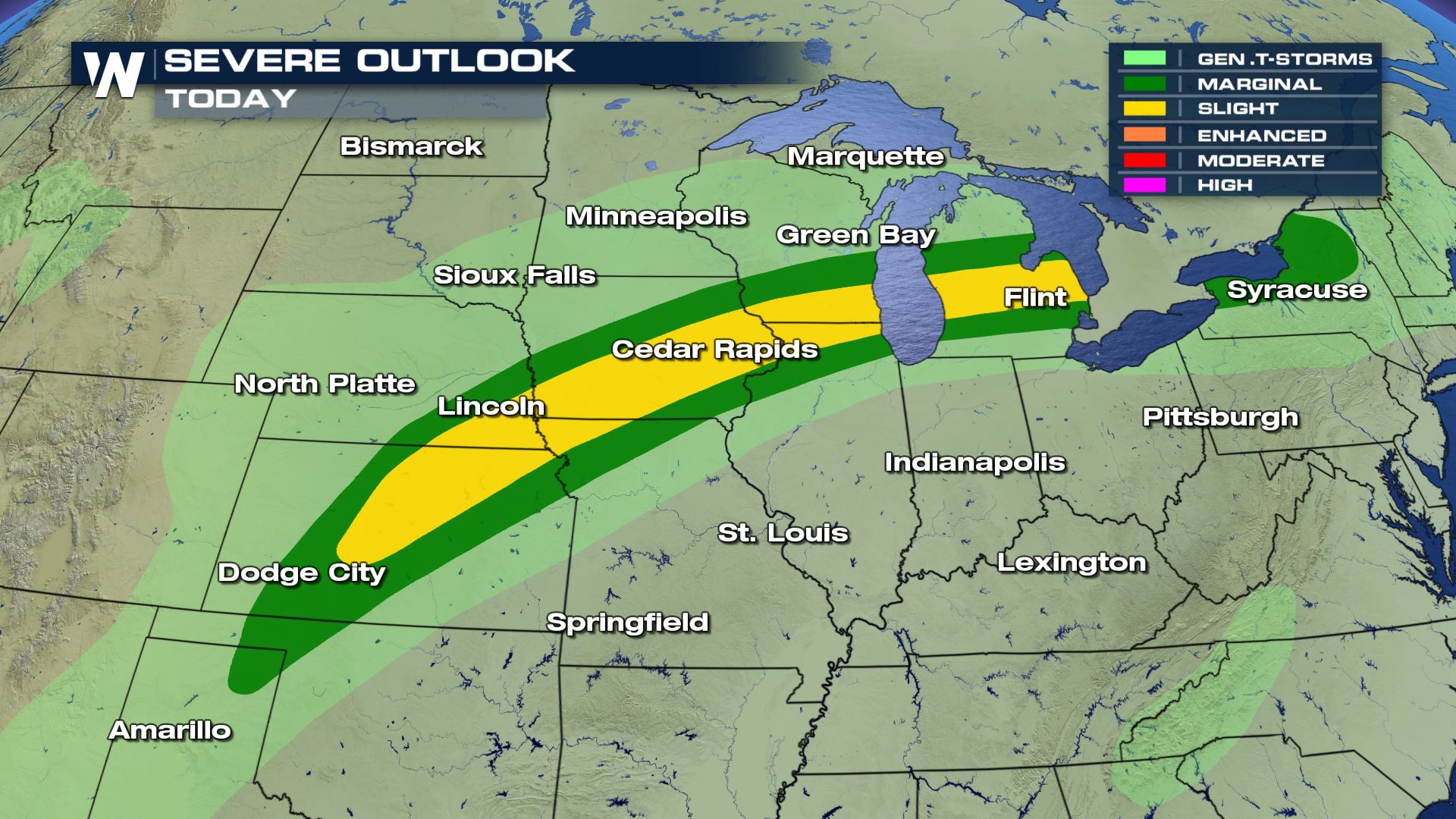 Severe storms in the forecast today from Dodge City, Kansas to Syracuse, New York.  We have already seen some morning showers and storms for a lot of these areas, but the intensity will be likely going up by the afternoon and evening.
Severe Risks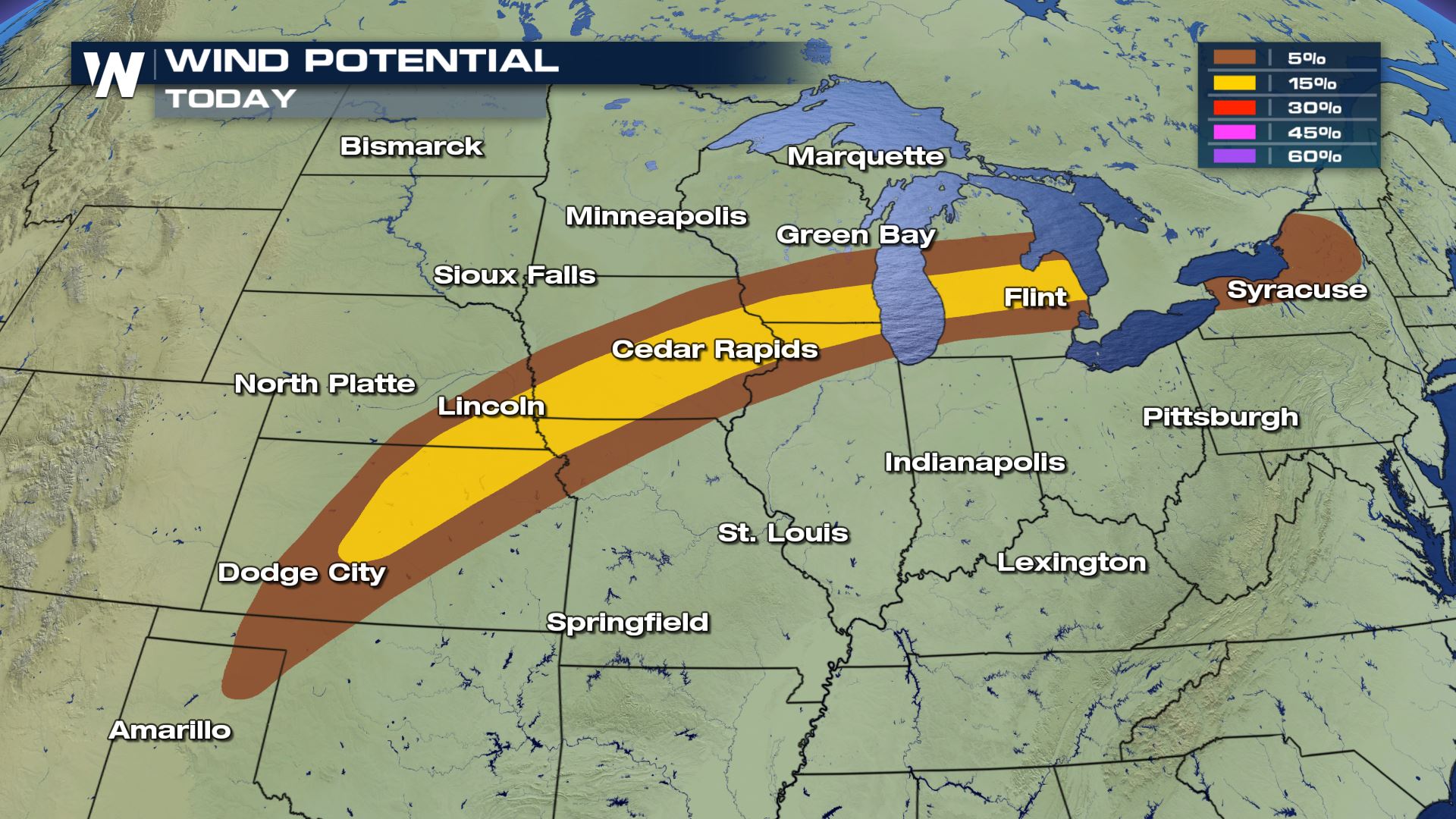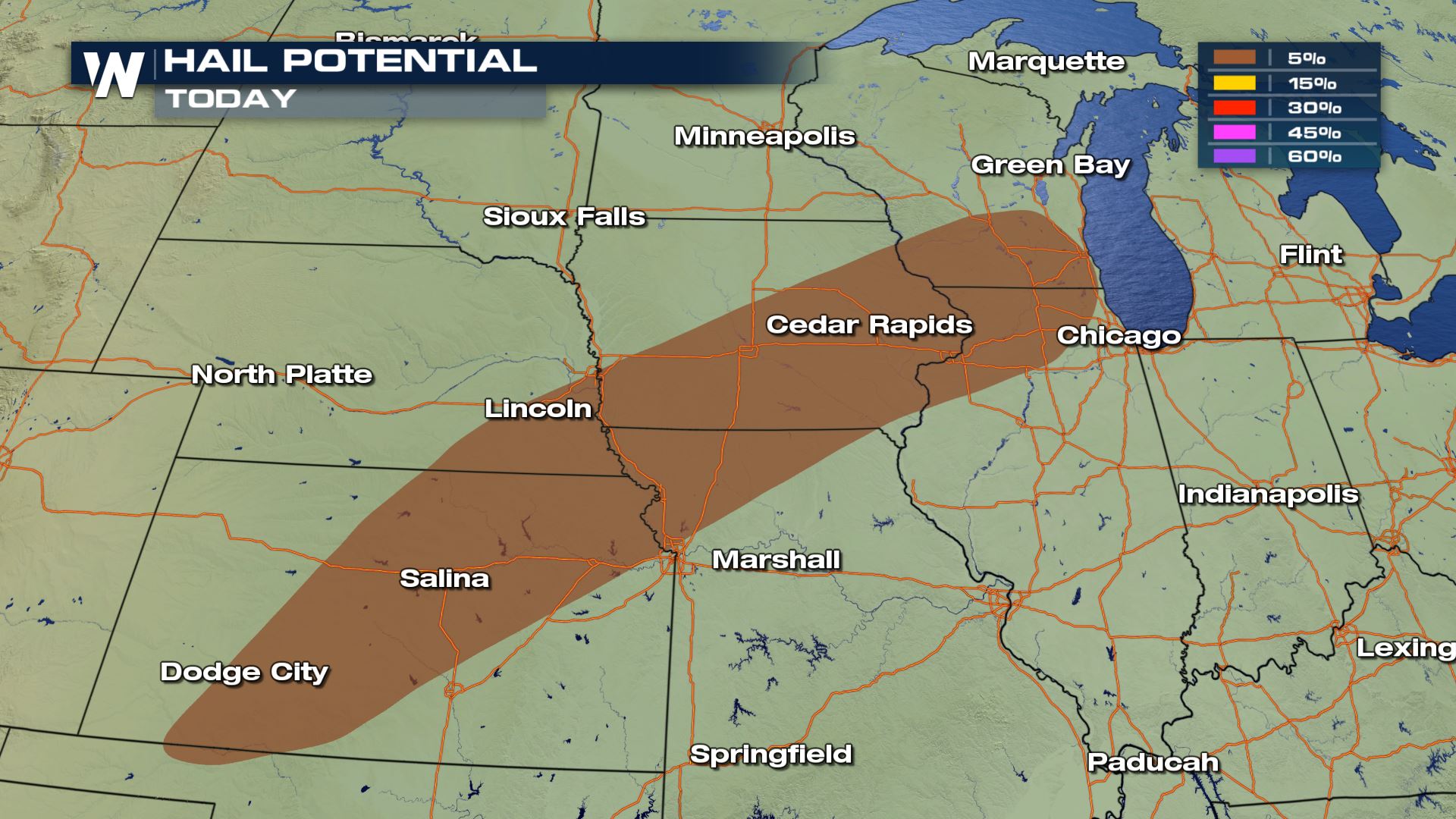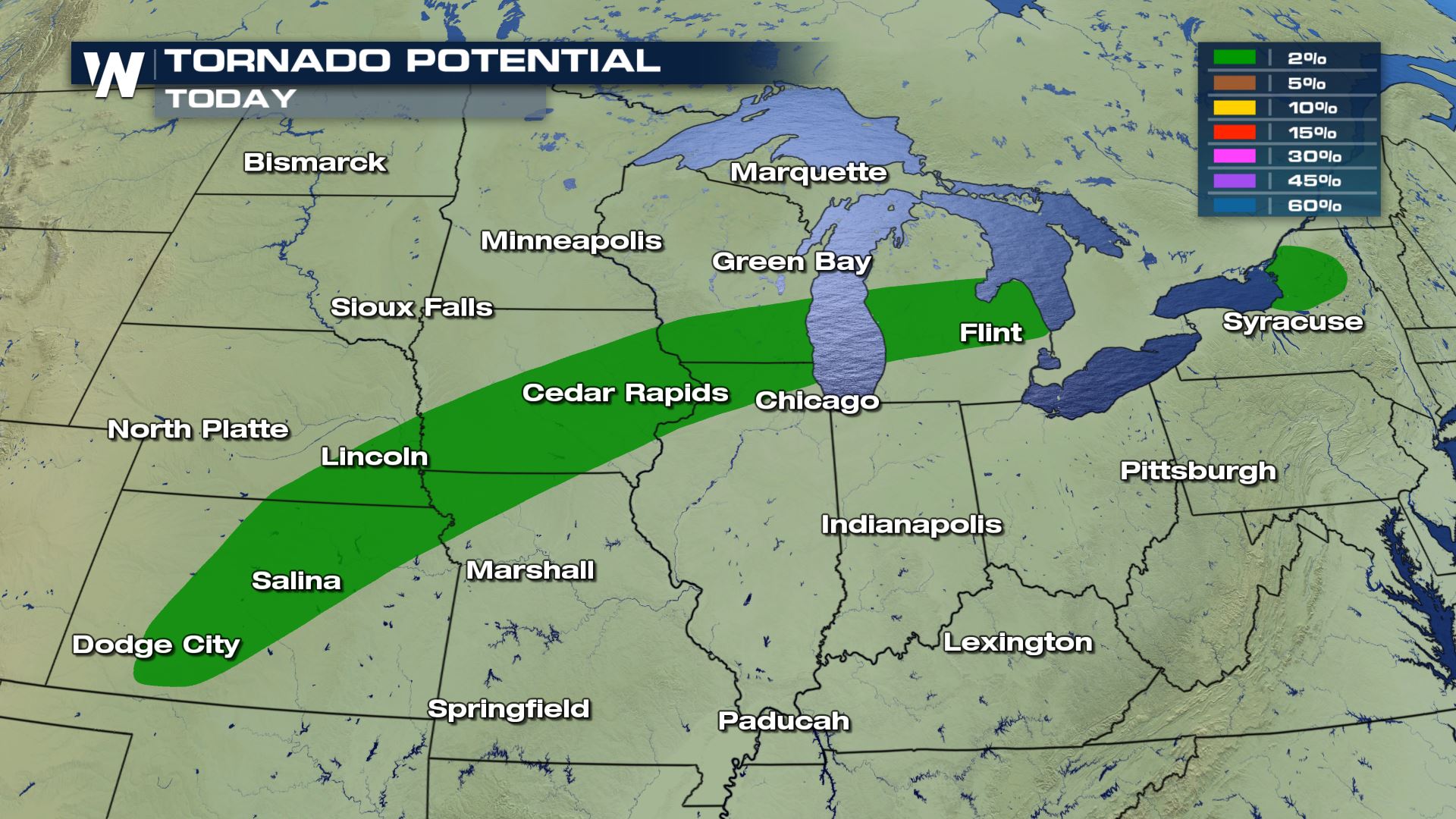 Large hail, tornadoes and damaging winds will all be possible today, so you will want to pay close attention to the forecast if you have any outdoor activities.
Forecast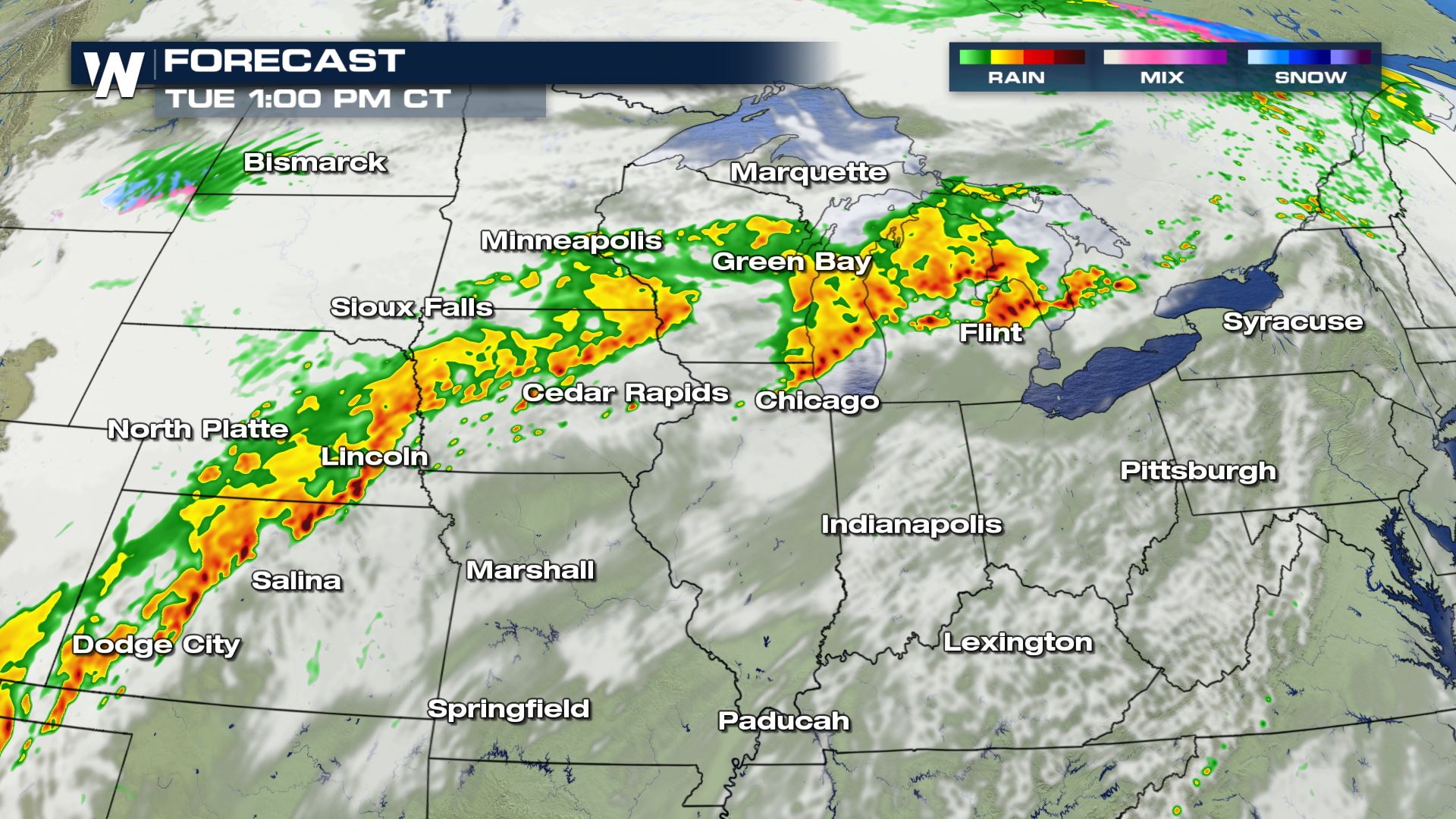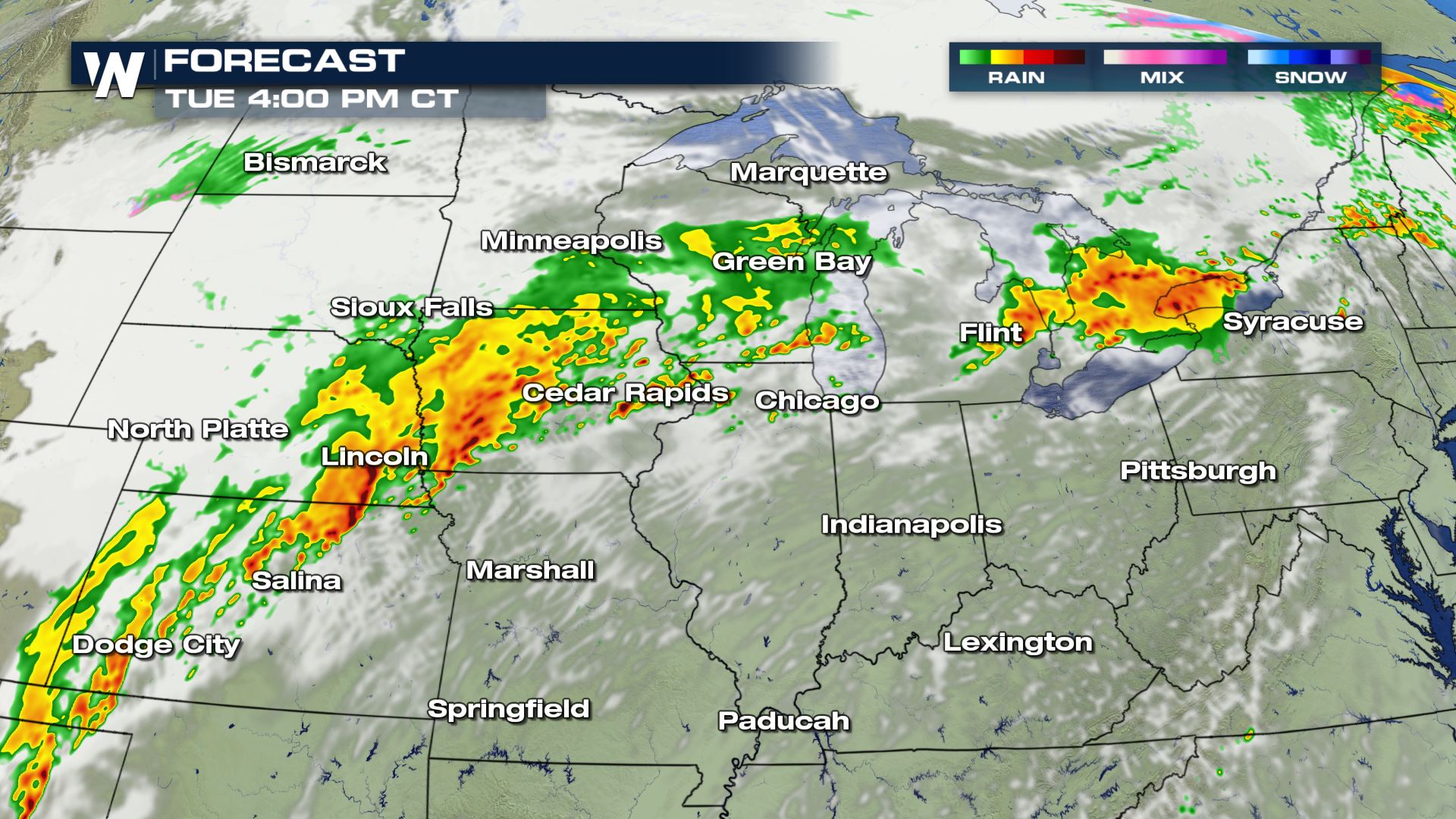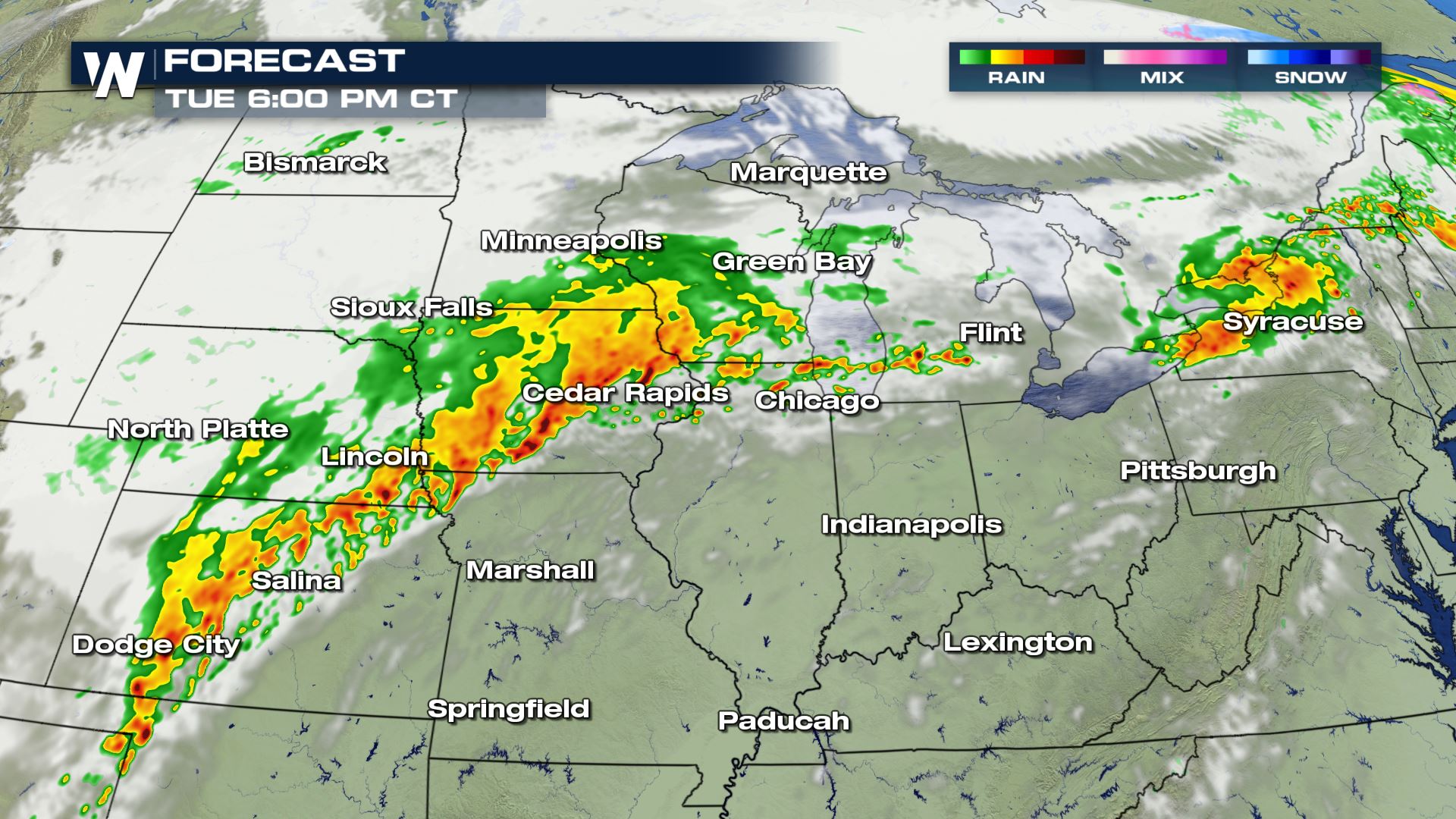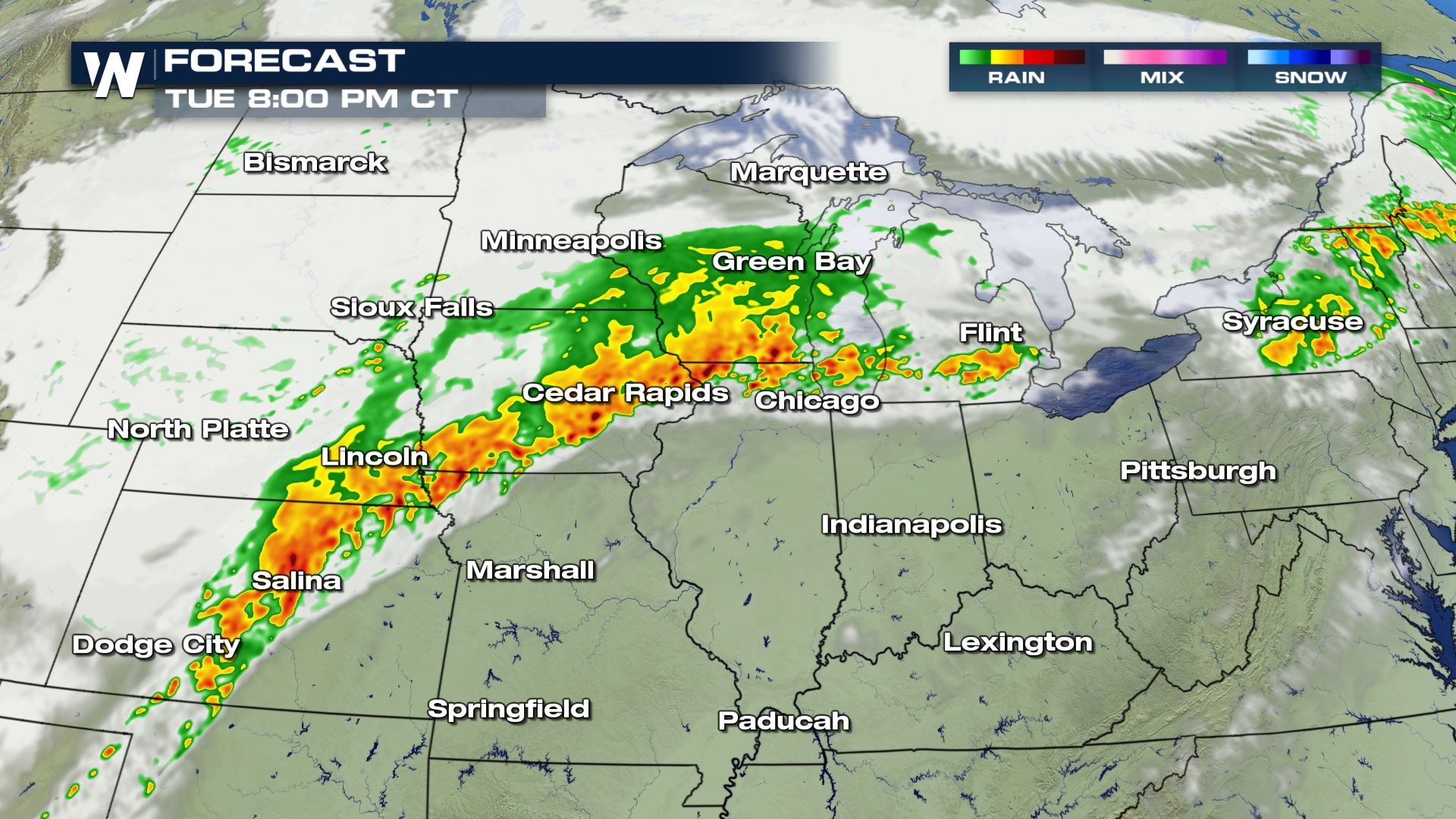 Notice how the forecast intensity really starts to pick up later today and tonight. This is when the storms will likely be severe and contain large hail, wind gusts up to 60 mph  and even some strong rotation.
Rainfall Potential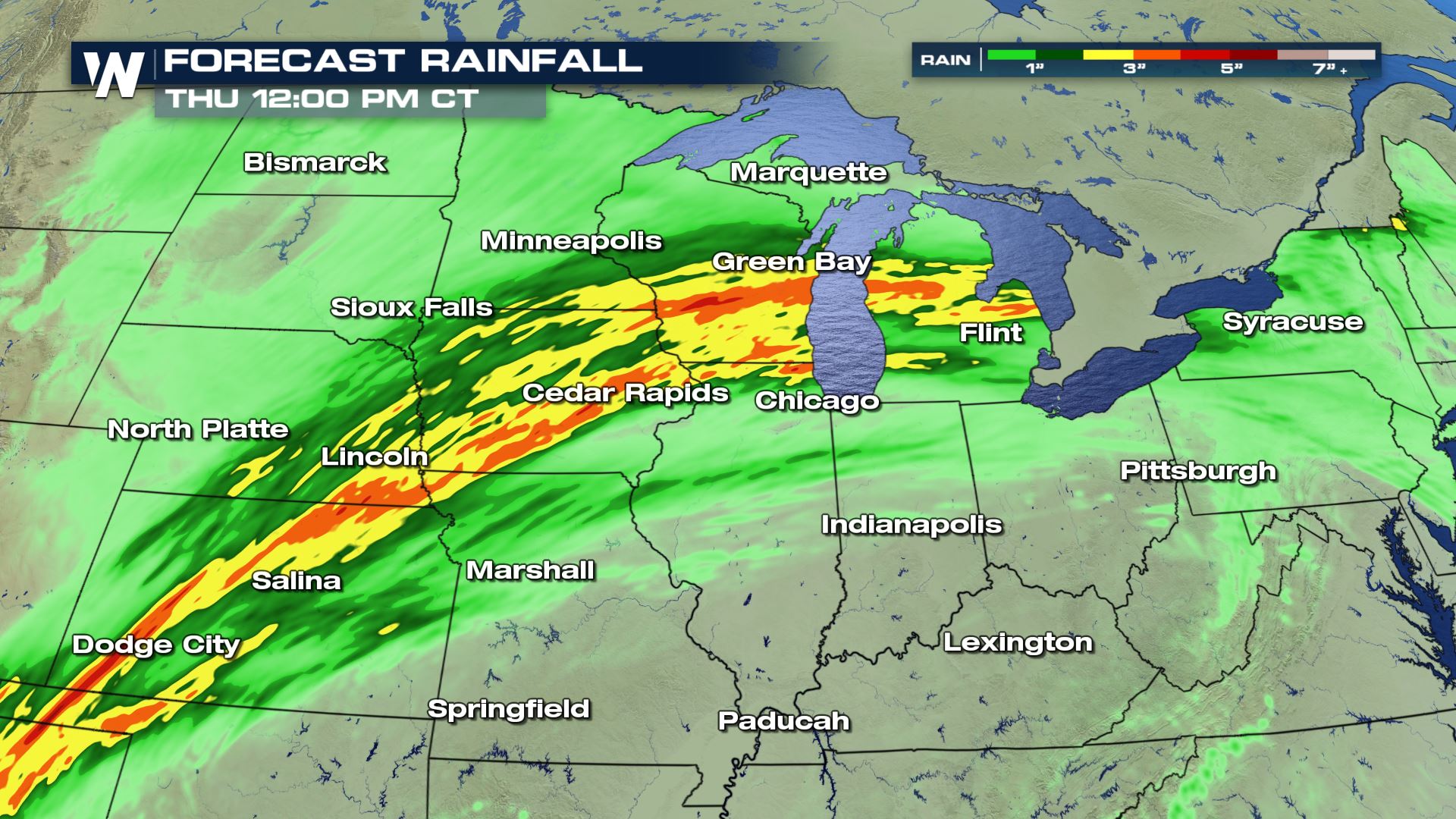 Significant rainfall will also be a severe risk the next few days.  Heavy rainfall could lead to the potential of flash flooding from Kansas up through Michigan. Keep checking with WeatherNation for the very latest updates on today's severe weather chances.