A low pressure system moving out of the Southern Rockies will bring a chance for isolated severe storms to parts of Texas and Oklahoma on Friday.  Here is the very latest.
Severe Outlook
Areas north of Dallas into Eastern Oklahoma will have the highest chance of seeing any severe storms.
Forecast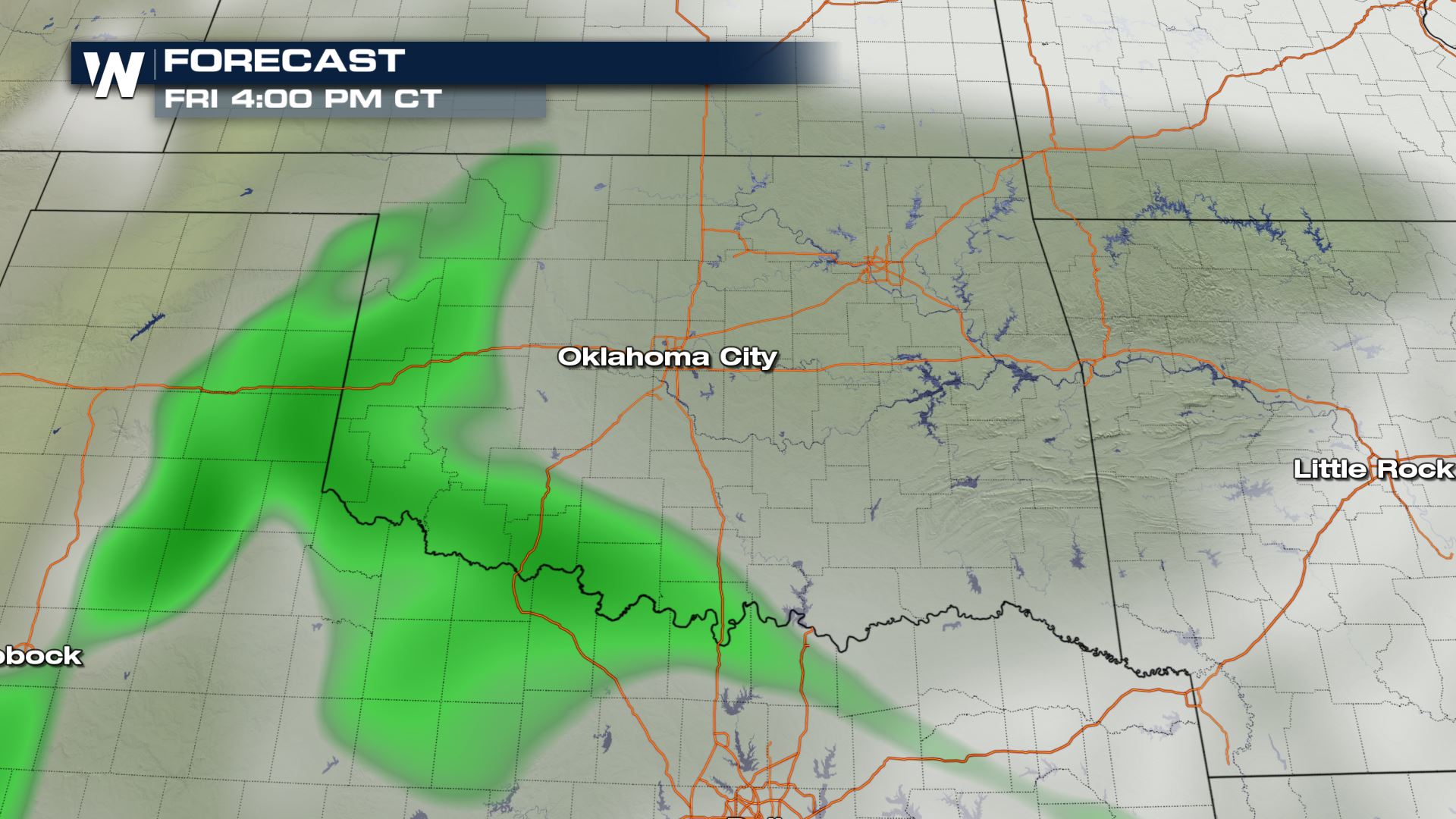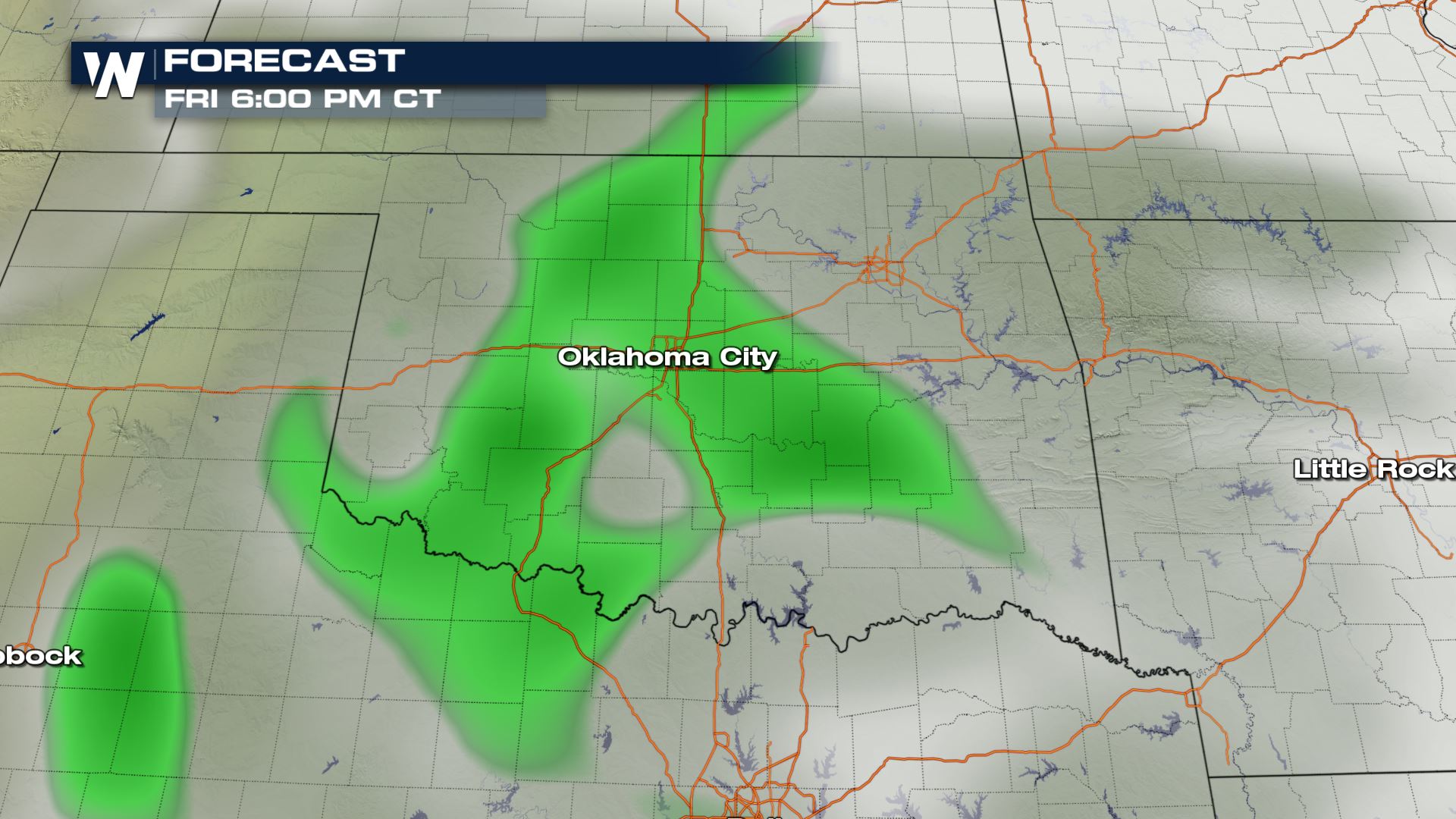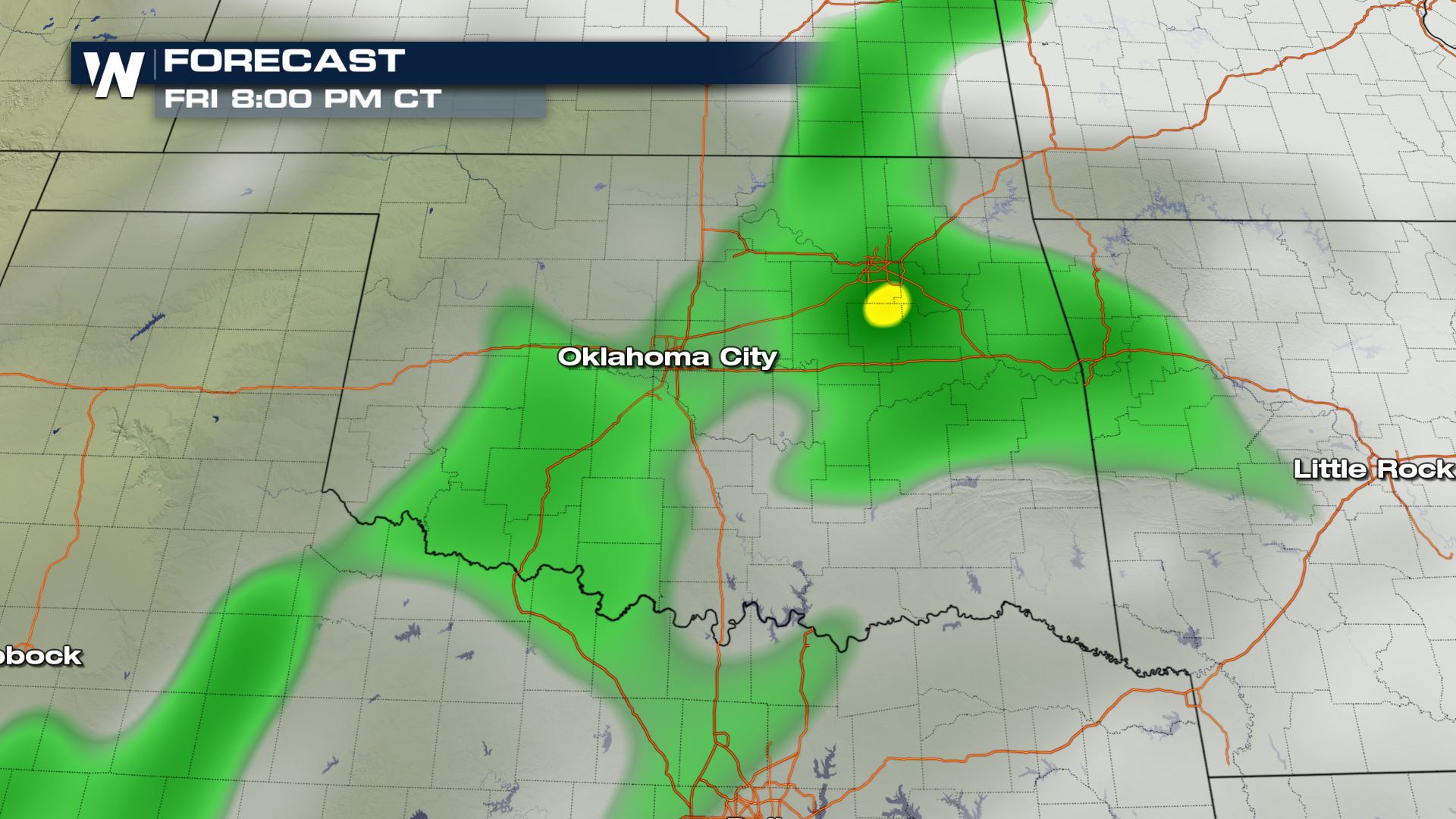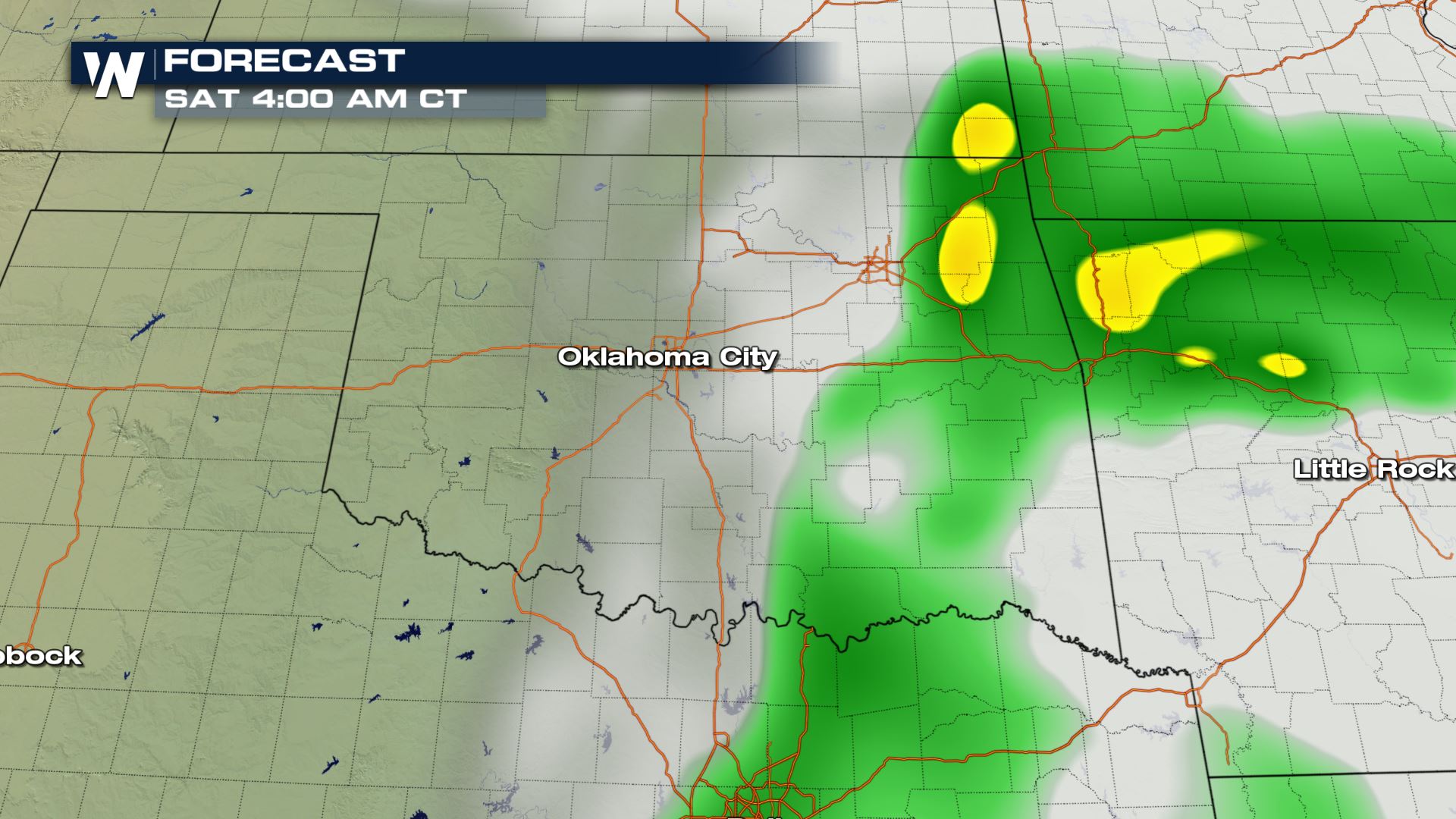 The timing of the showers and storms could impact the Friday evening commute for cities like Plano, TX and Muskogee, OK.  Some storms could push into Arkansas by early Saturday morning and drop some heavy rain.  The severe risks will likely be hail up to 1" in diameter and damaging winds over 58 mph.
Rainfall Potential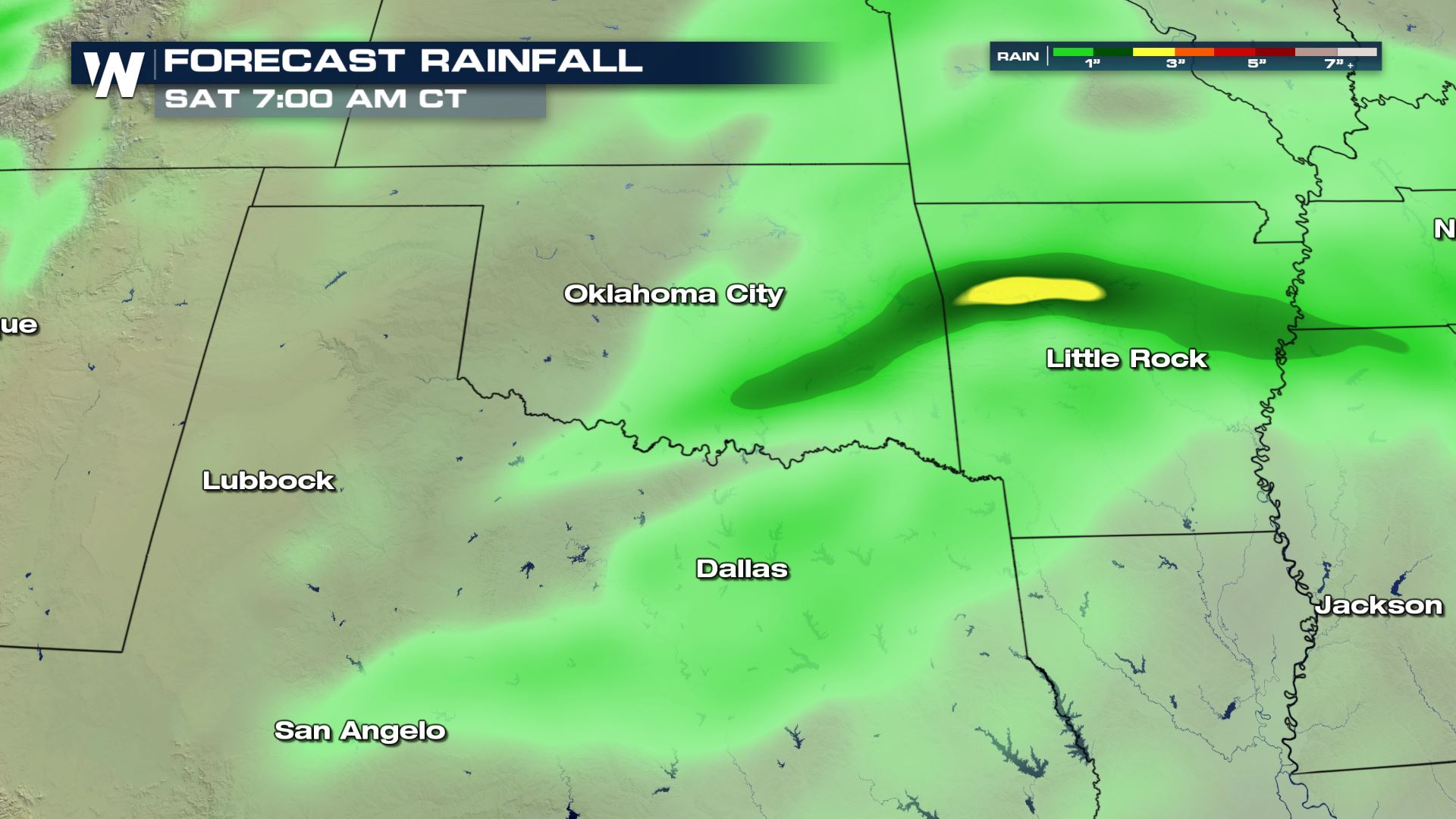 1-3 inches of rainfall will be possible for Eastern Oklahoma and Western Arkansas.  Some areas could see some flash flooding with the heavier downpours. Keep checking with WeatherNation for more updates on Friday's severe potential.