Strong mid and upper-level winds will lead to increasing storm chances for the State of Maine today. Cities like Augusta, Millinocket and Presque Isle will need to be alert and ready for the risk of large hail and damaging winds.  Here is the very latest.
Severe Outlook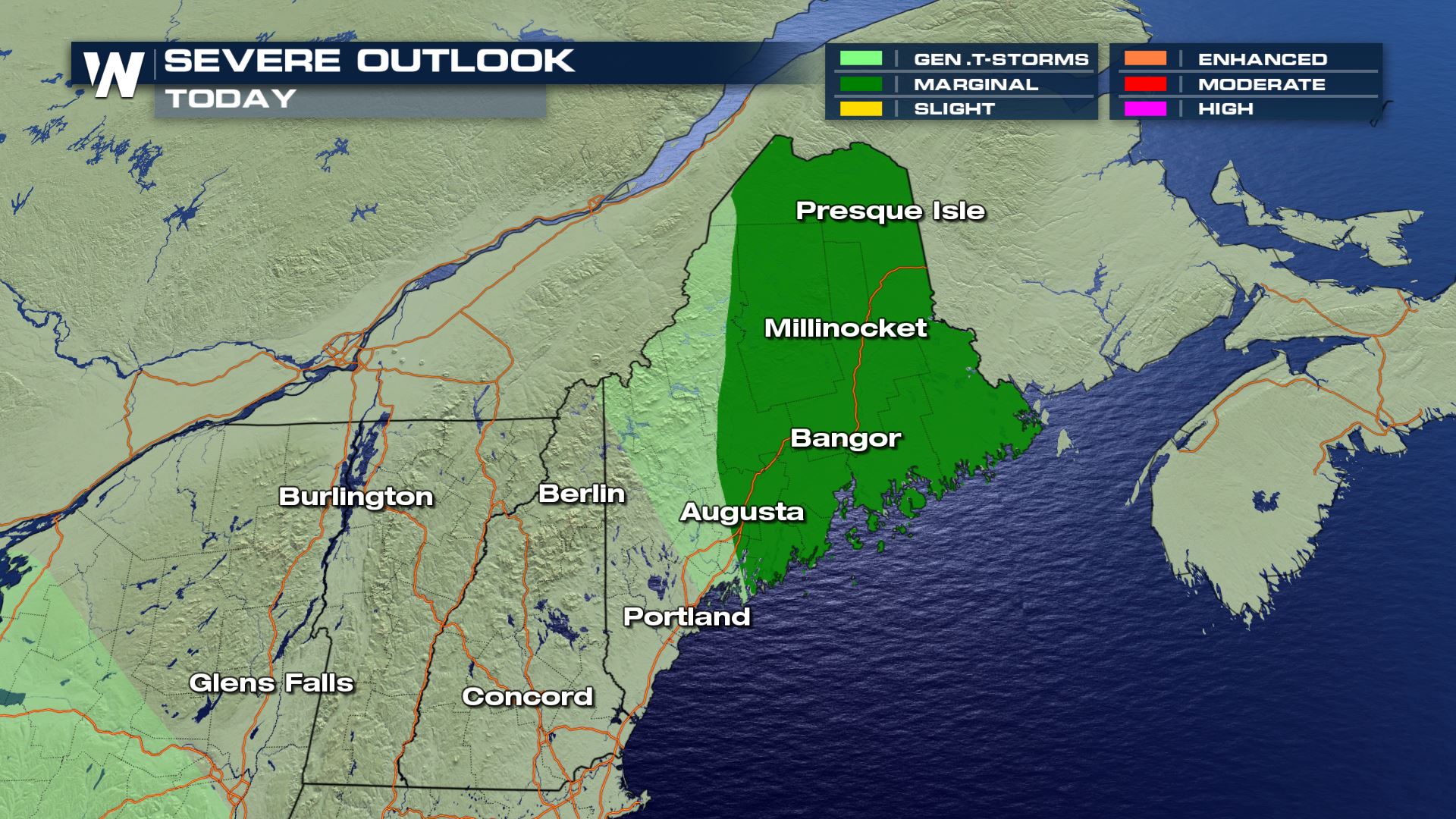 The risk for severe storms will be isolated, but could impact any travel plans you have for the 4th of July Holiday today.
Severe Risks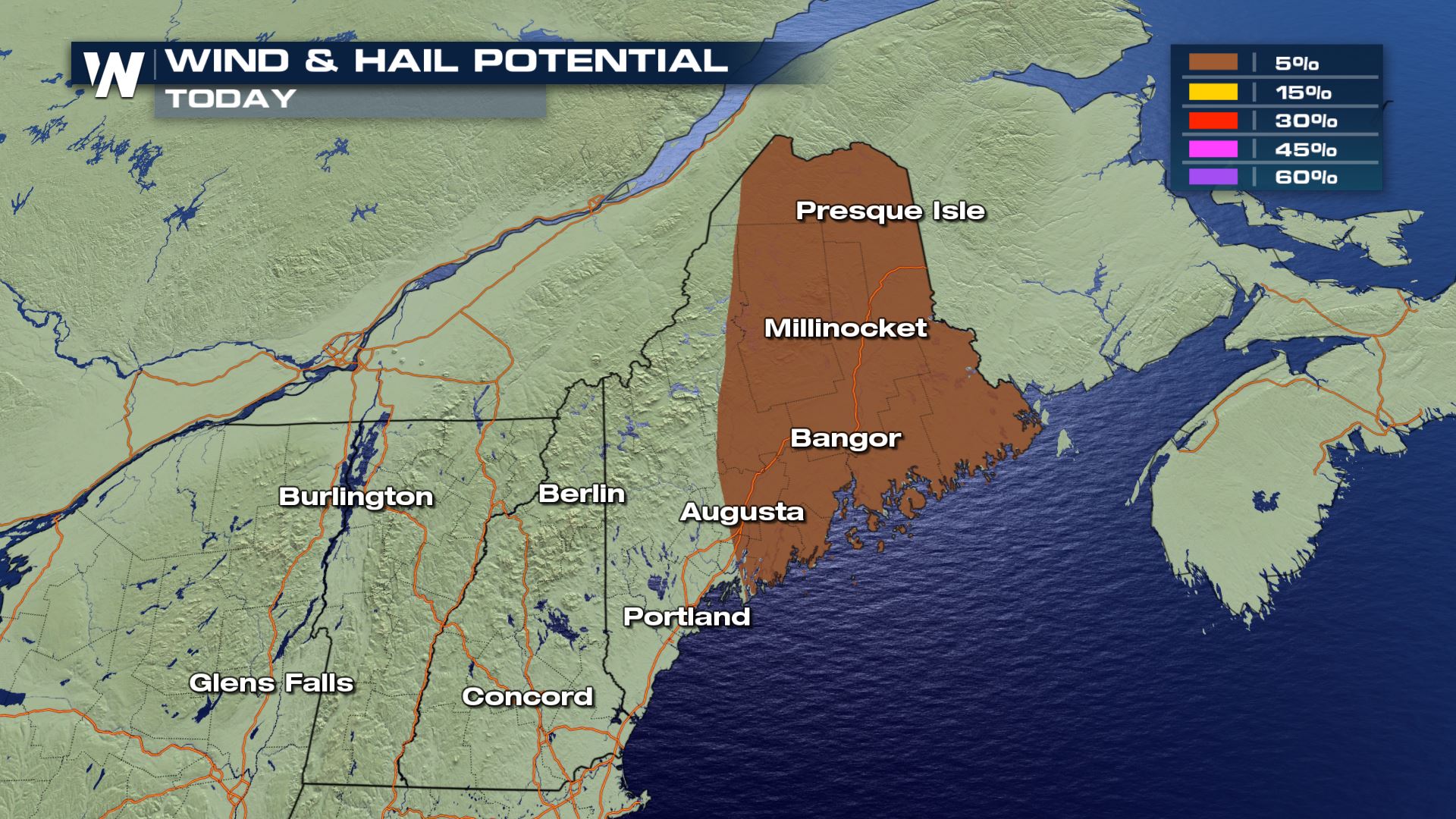 The main risks will be large hail and damaging winds.  Today's set-up does not have a lot of rotation associated with it, so the risk of tornadoes will be very low.
Forecast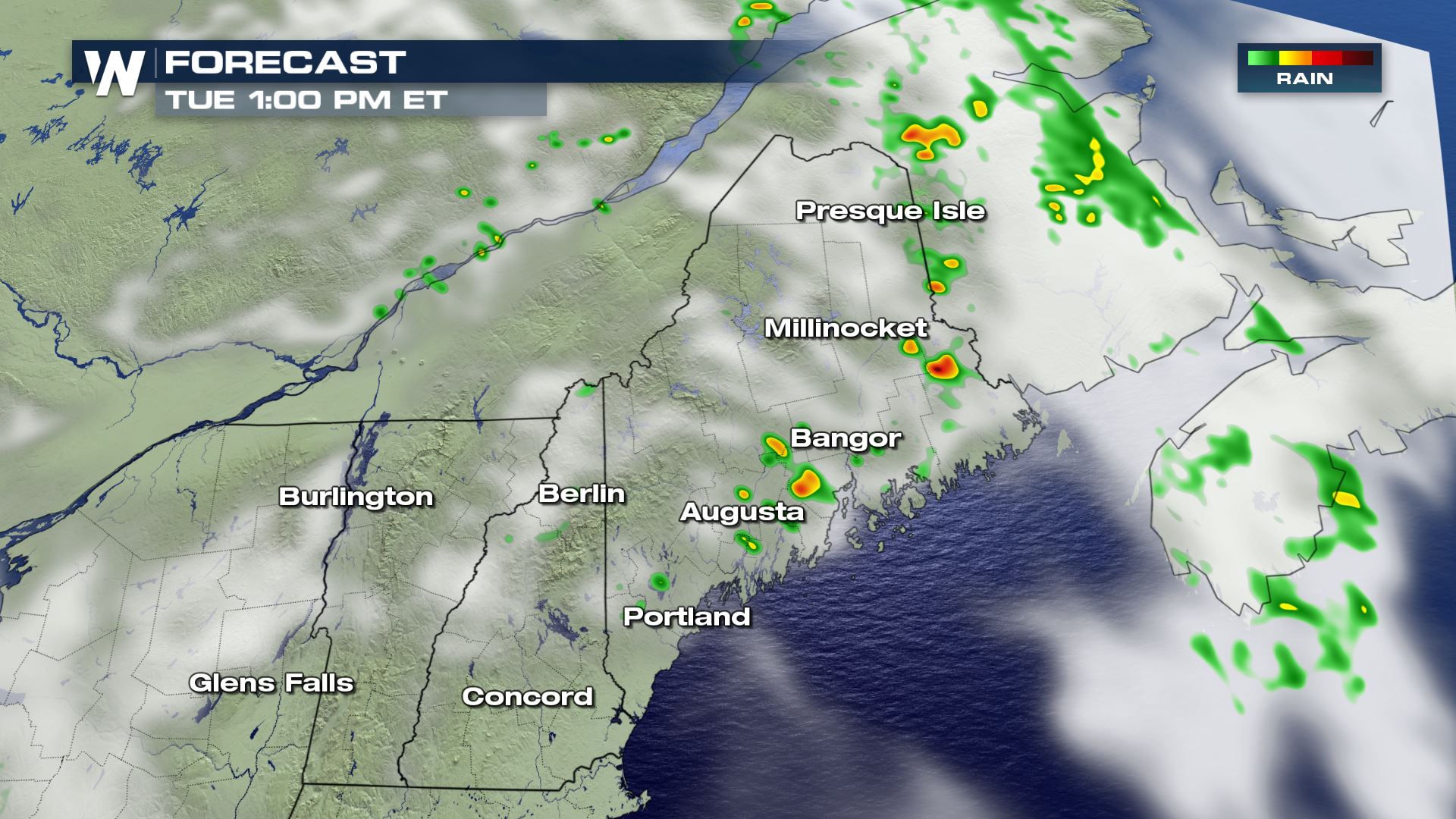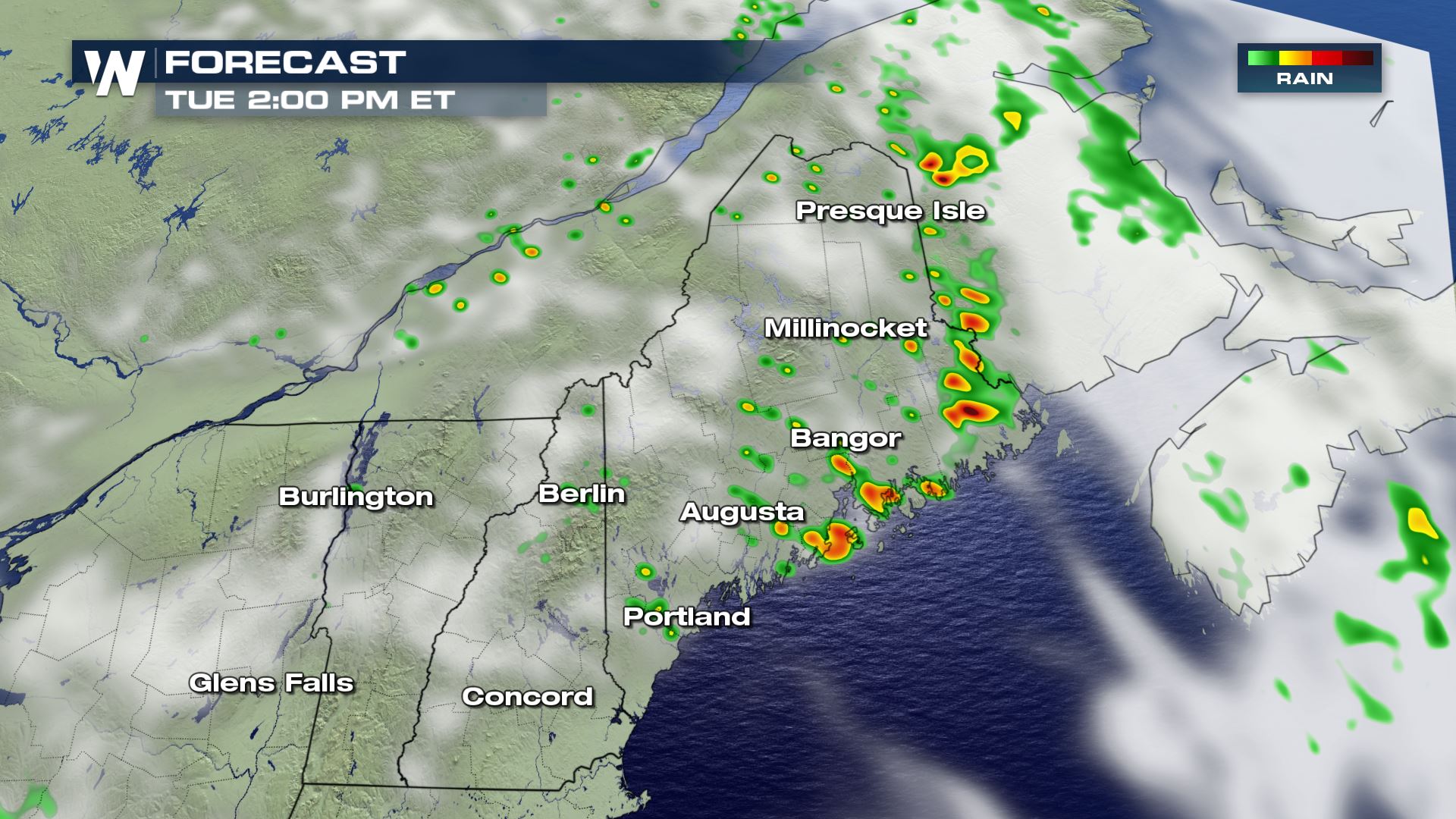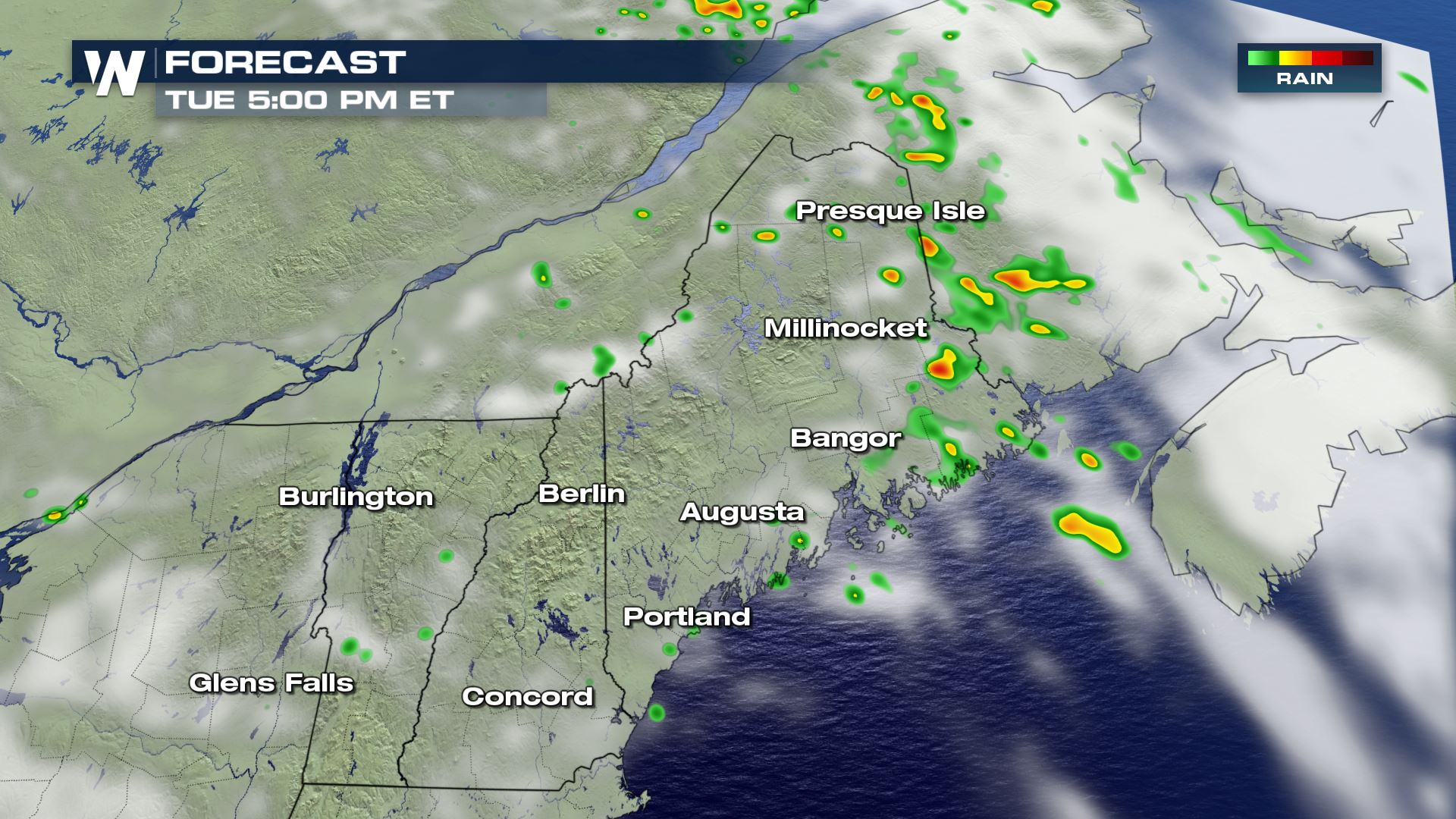 These storms will begin firing with some daytime heating.  By the early evening all the storms will be moving over open waters and the severe risk will be going down by tonight.  Keep checking with WeatherNation for more weather updates.