The good news...we are halfway through the work week.  The bad news...more severe storms in the forecast today.  Here is the very latest.
Severe Outlook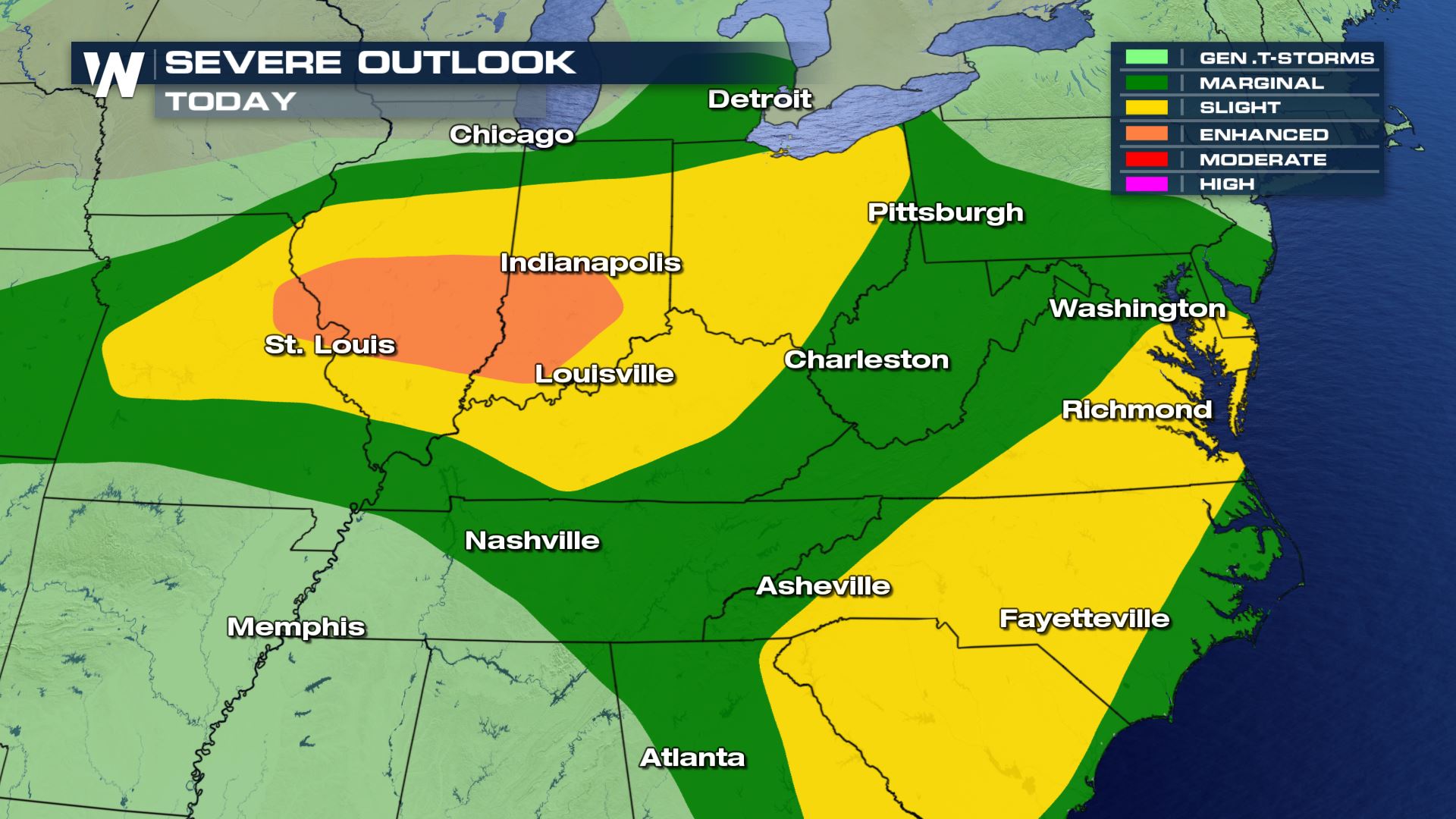 A marginal to slight risk of severe weather from Missouri to the Carolinas today.  All severe weather risks are in play today, so if you live in St. Louis, Indianapolis or Richmond please be prepared.
Severe Risks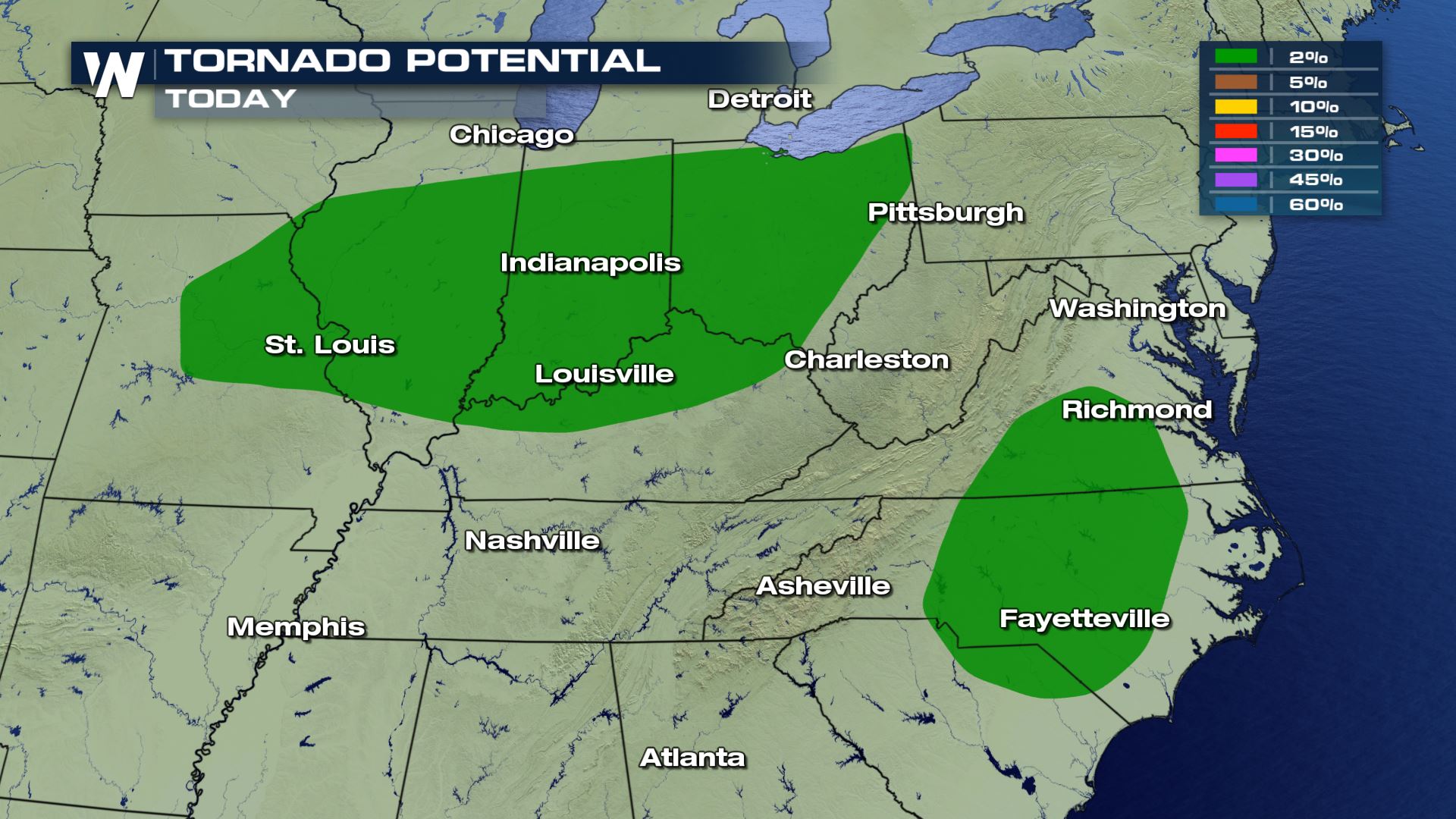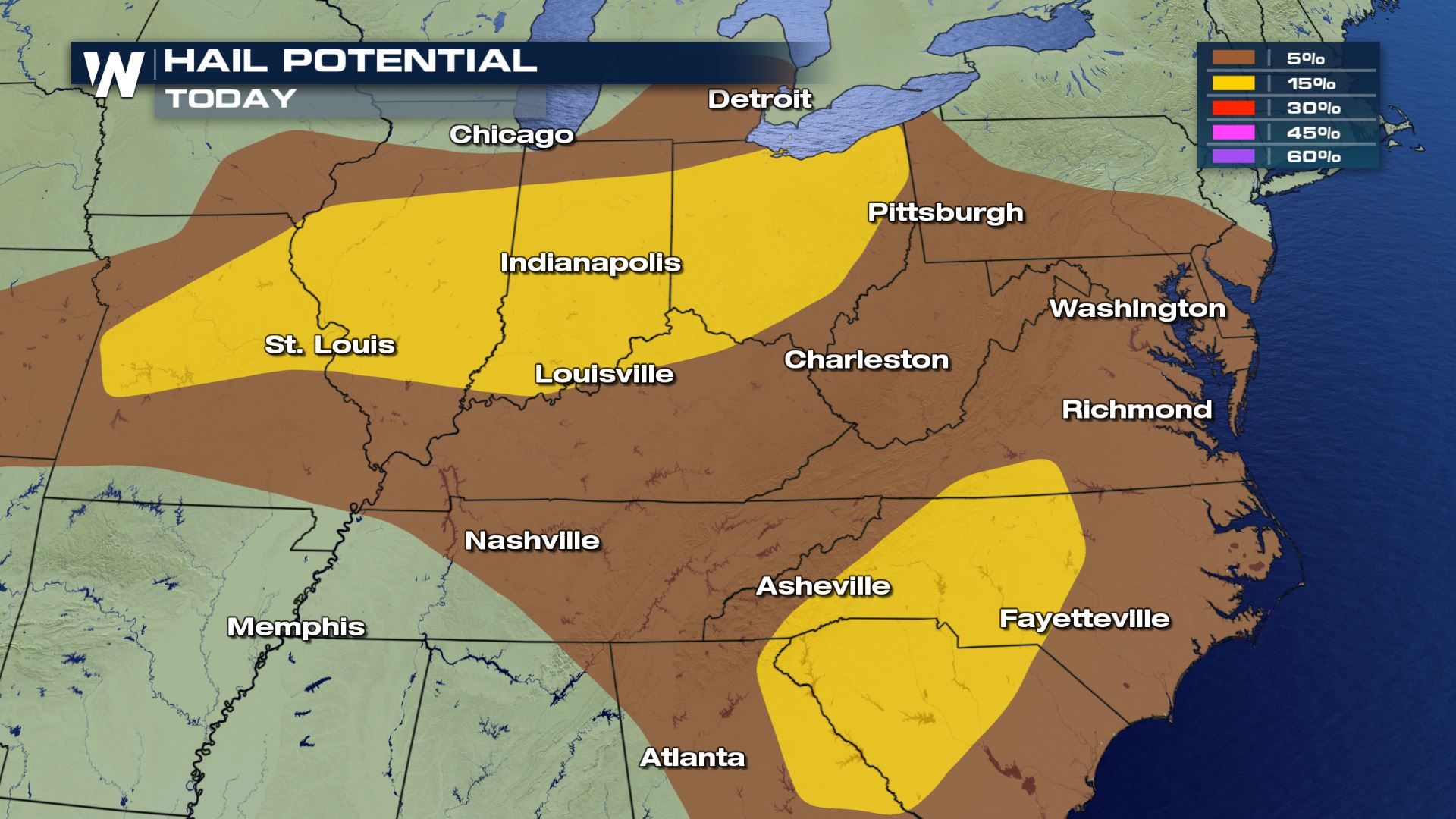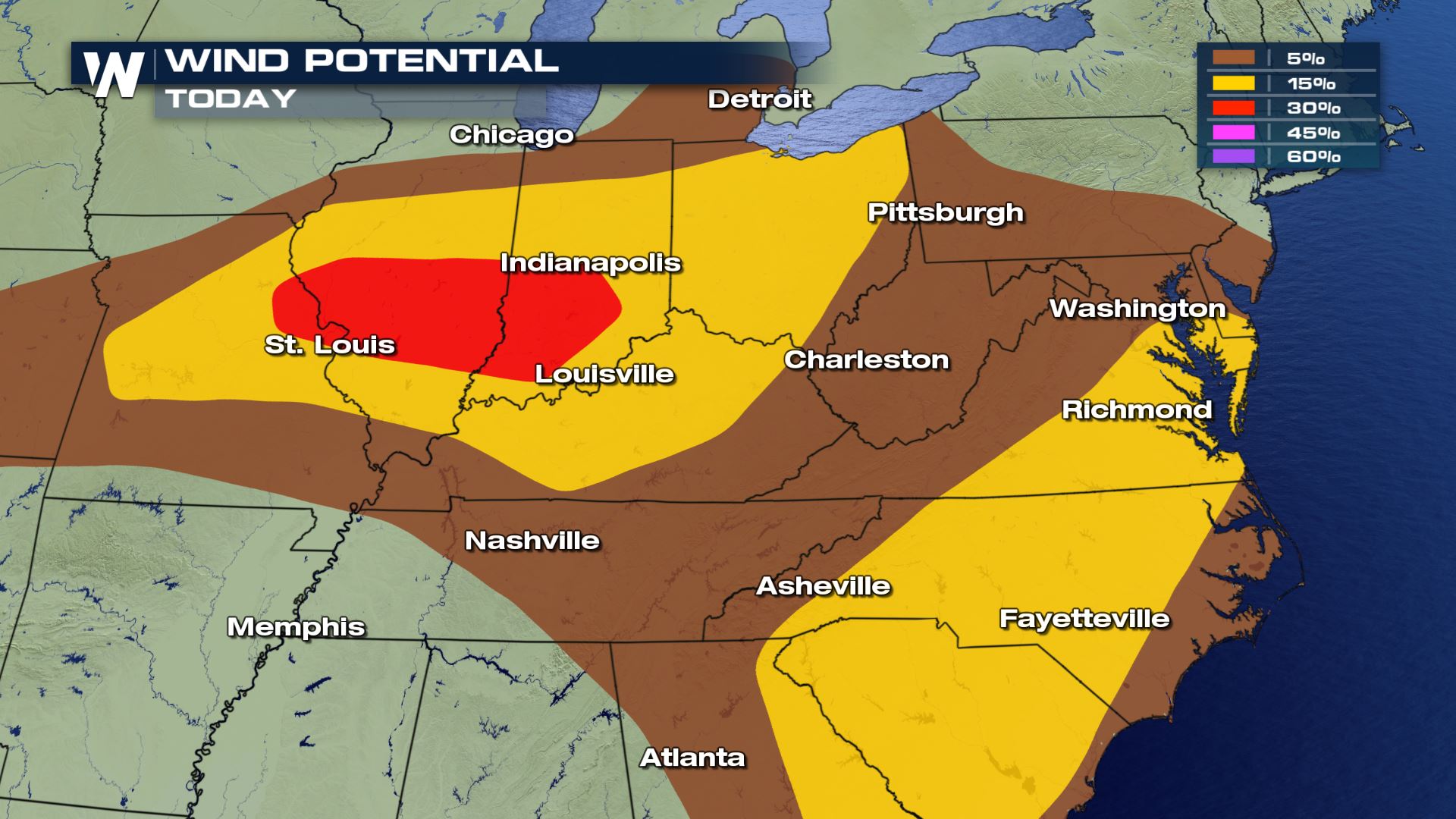 Tornadoes, large hail and damaging winds will all be possible.  Luckily the tornado risk will be more isolated, but it's still a chance.  Hail over 1" in diameter and wind speeds approaching 70 mph will also be possible in today's storms.
Forecast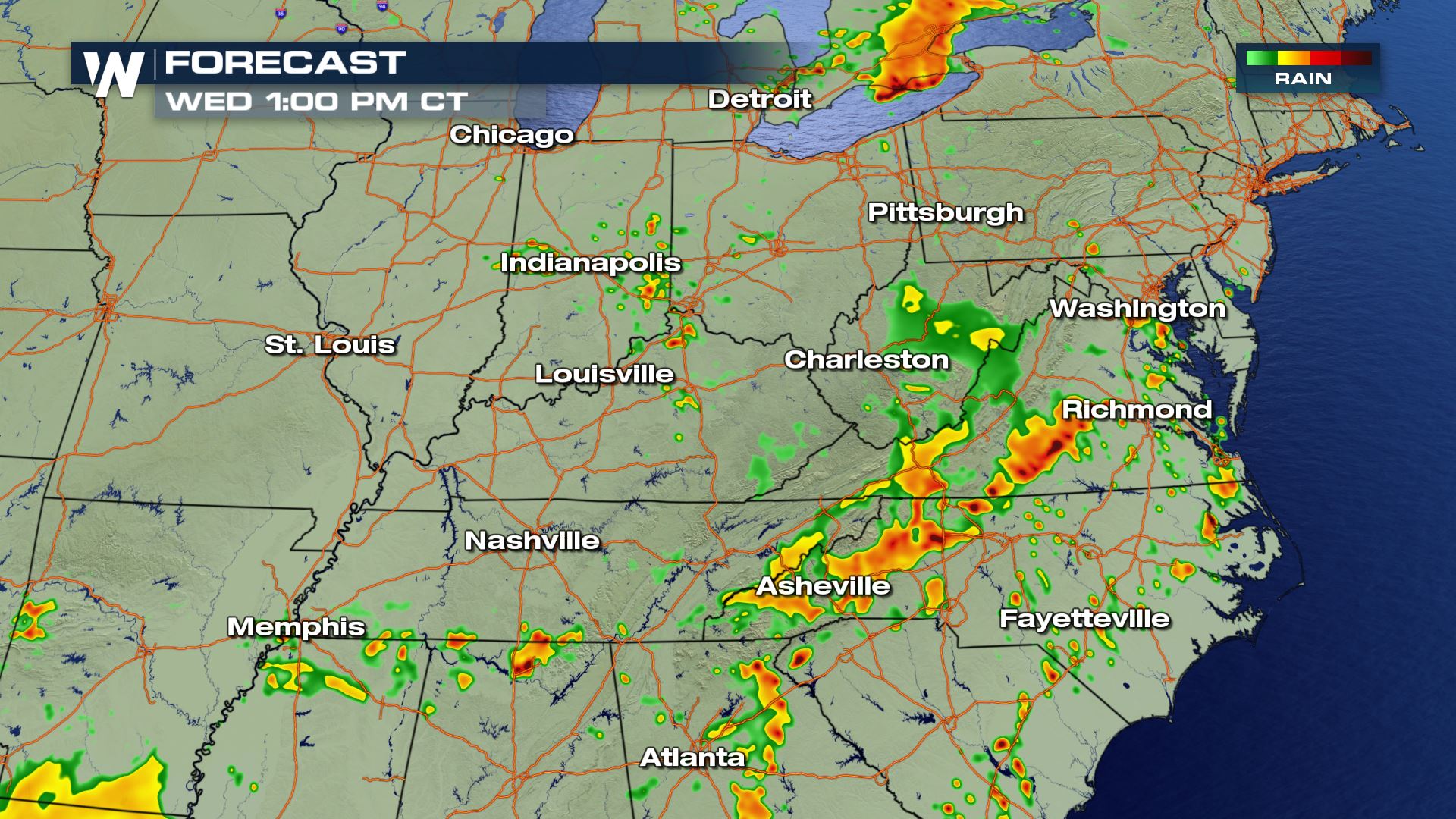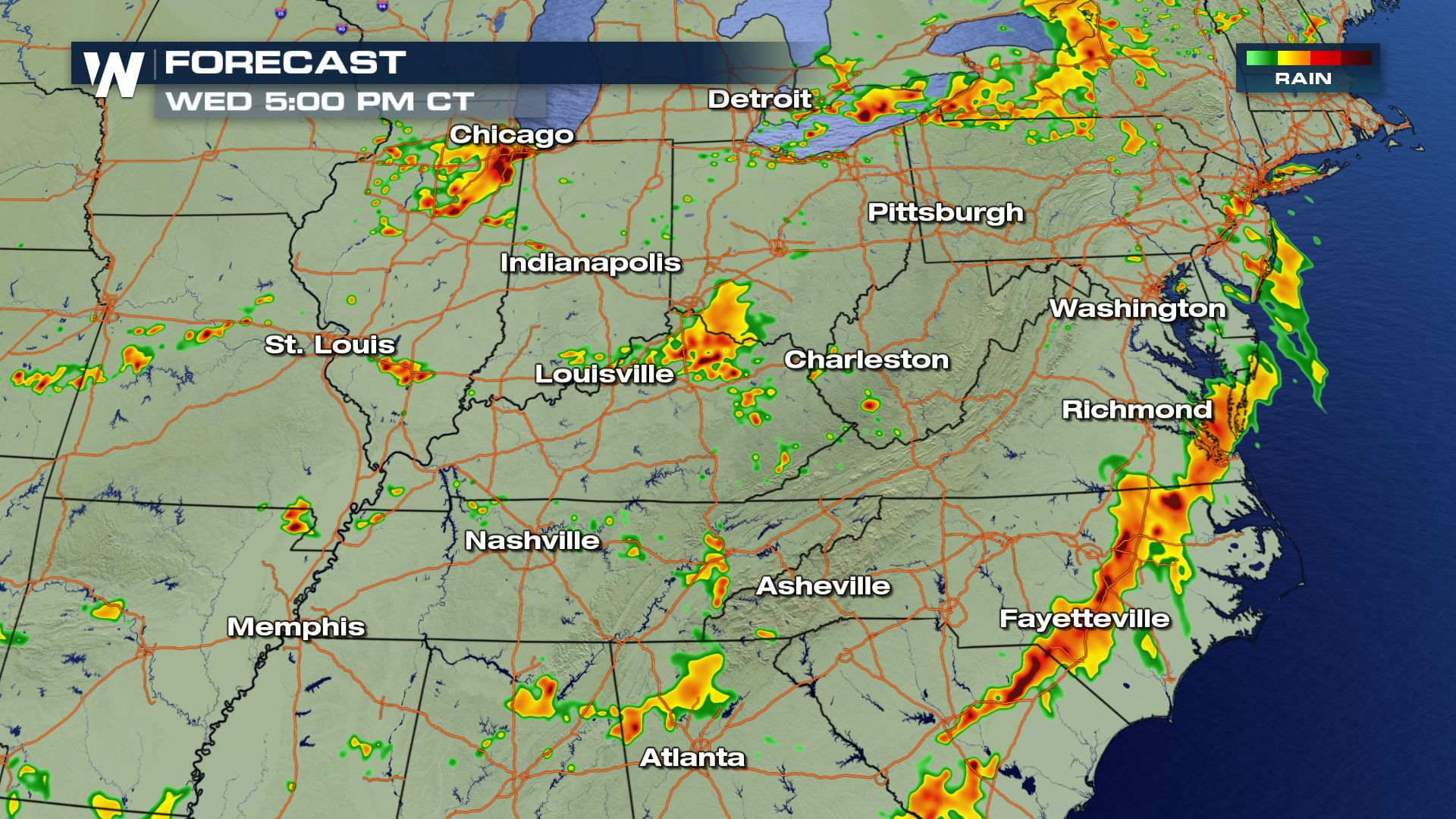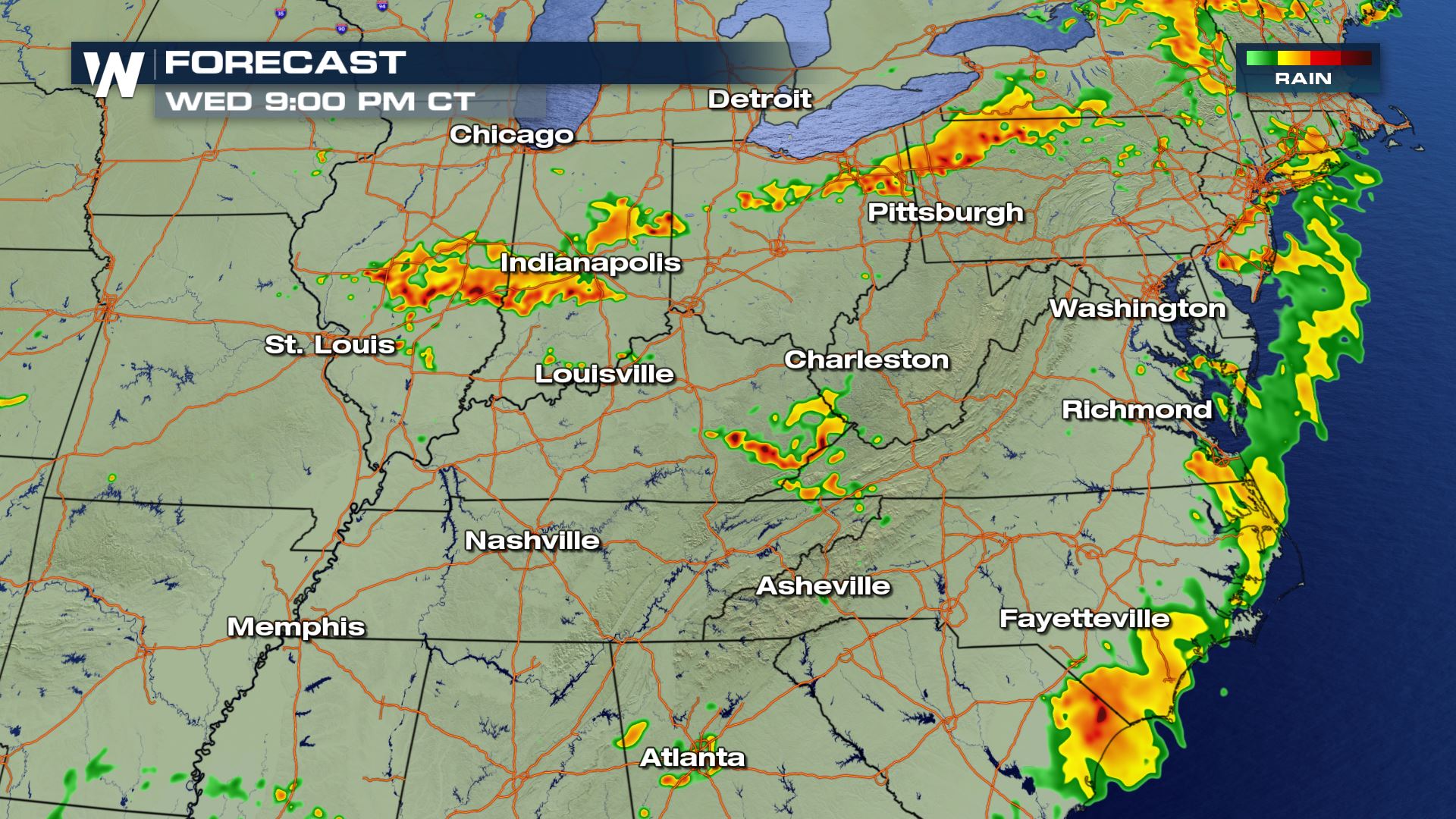 Today's storm chances will start up this morning and the chances should last well into your Wednesday evening.  During those peak heating hours this afternoon is when the highest risk of severe weather will take shape. Keep checking with
WeatherNation
for the very latest.