The large trough digging into the Western U.S. today will provide a robust jet stream in the Southern U.S.. Over the next few days and this particular set-up will allow severe storm chances for Oklahoma and Kansas Wednesday. Here is the latest severe forecast.
Severe Outlook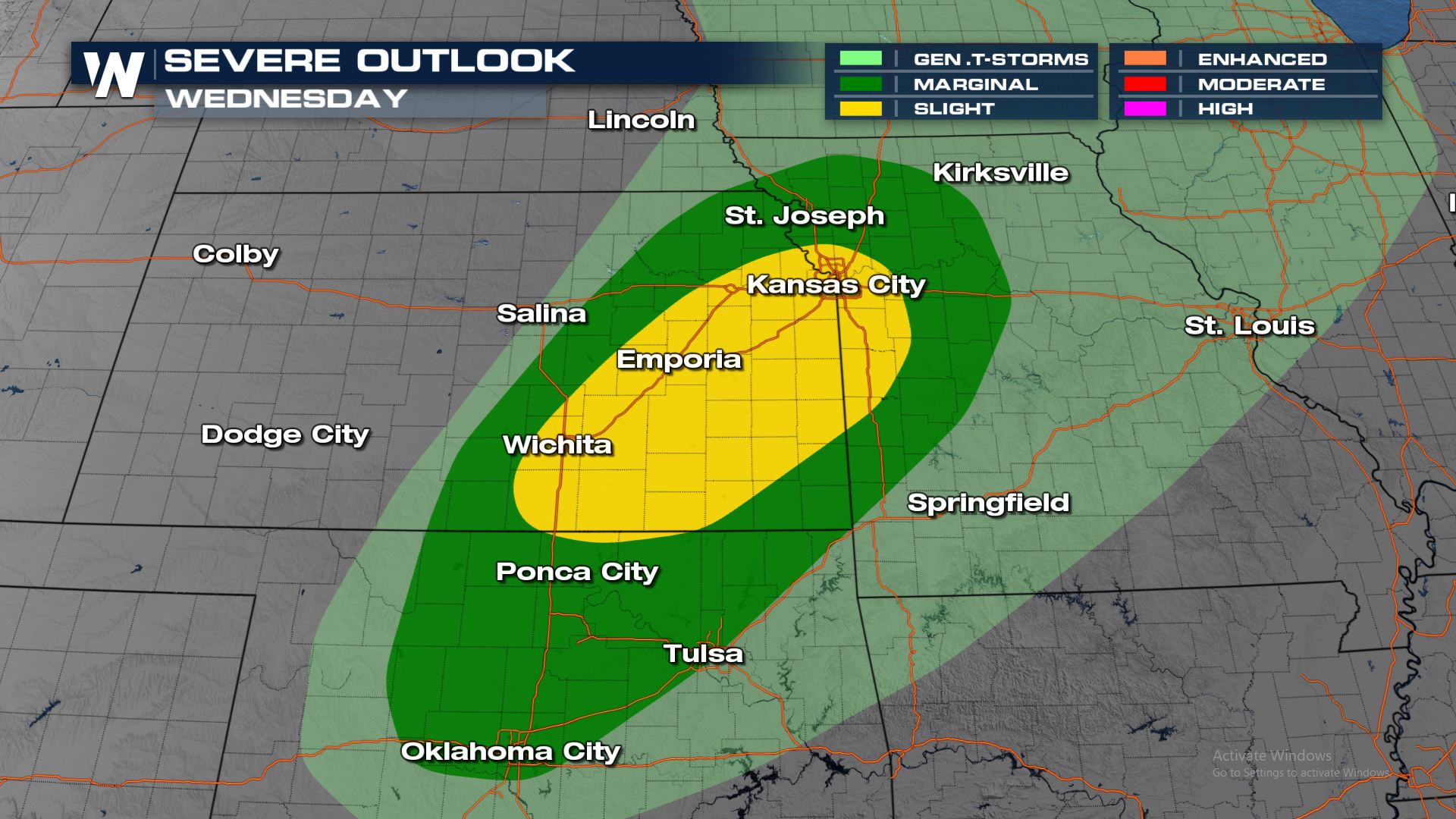 Isolated to scattered severe storms will be possible, especially across the eastern part of Kansas.  Oklahoma will see storms as well, but the severe risk will be more isolated across the Sooner State.
Severe Risks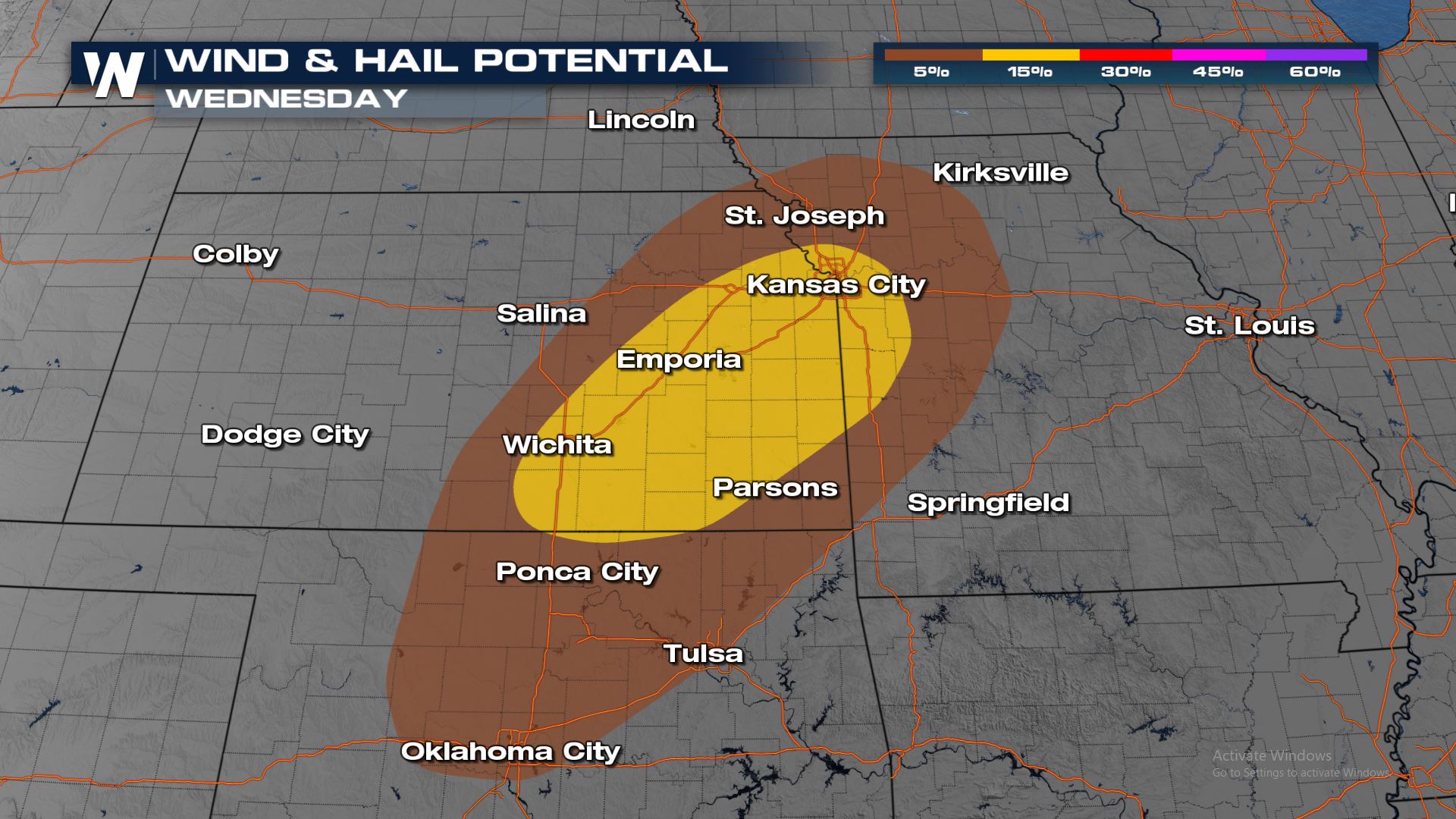 Damaging wind and large hail are the main threats with these severe chances.  Forecasts are hinting at half dollar sized hail potential (1.5" in diameter)
Forecast
Storms will initialize in Oklahoma on Wednesday afternoon and continue to build across Kansas through the evening.  Here's the latest timing with the severe storms in these areas.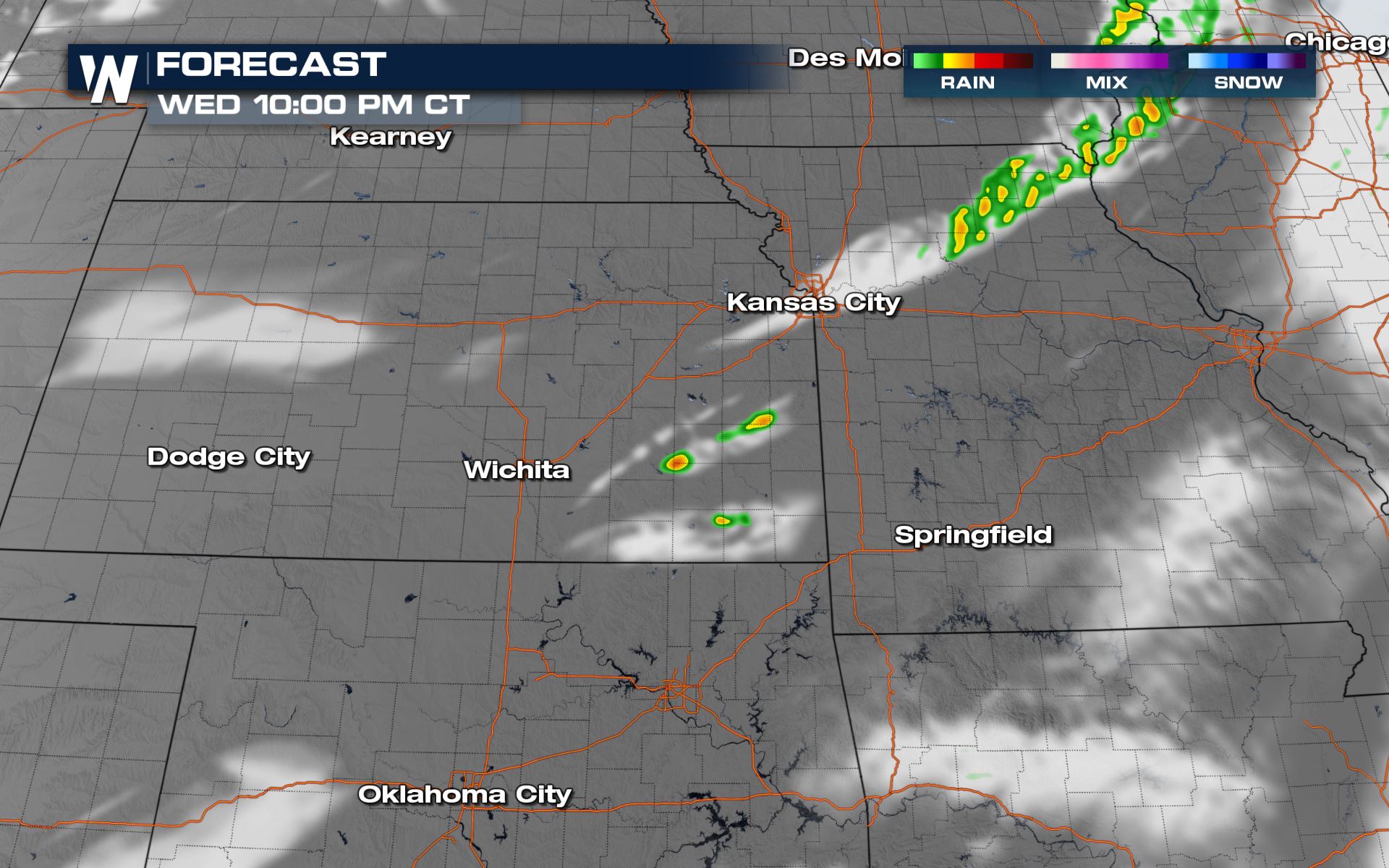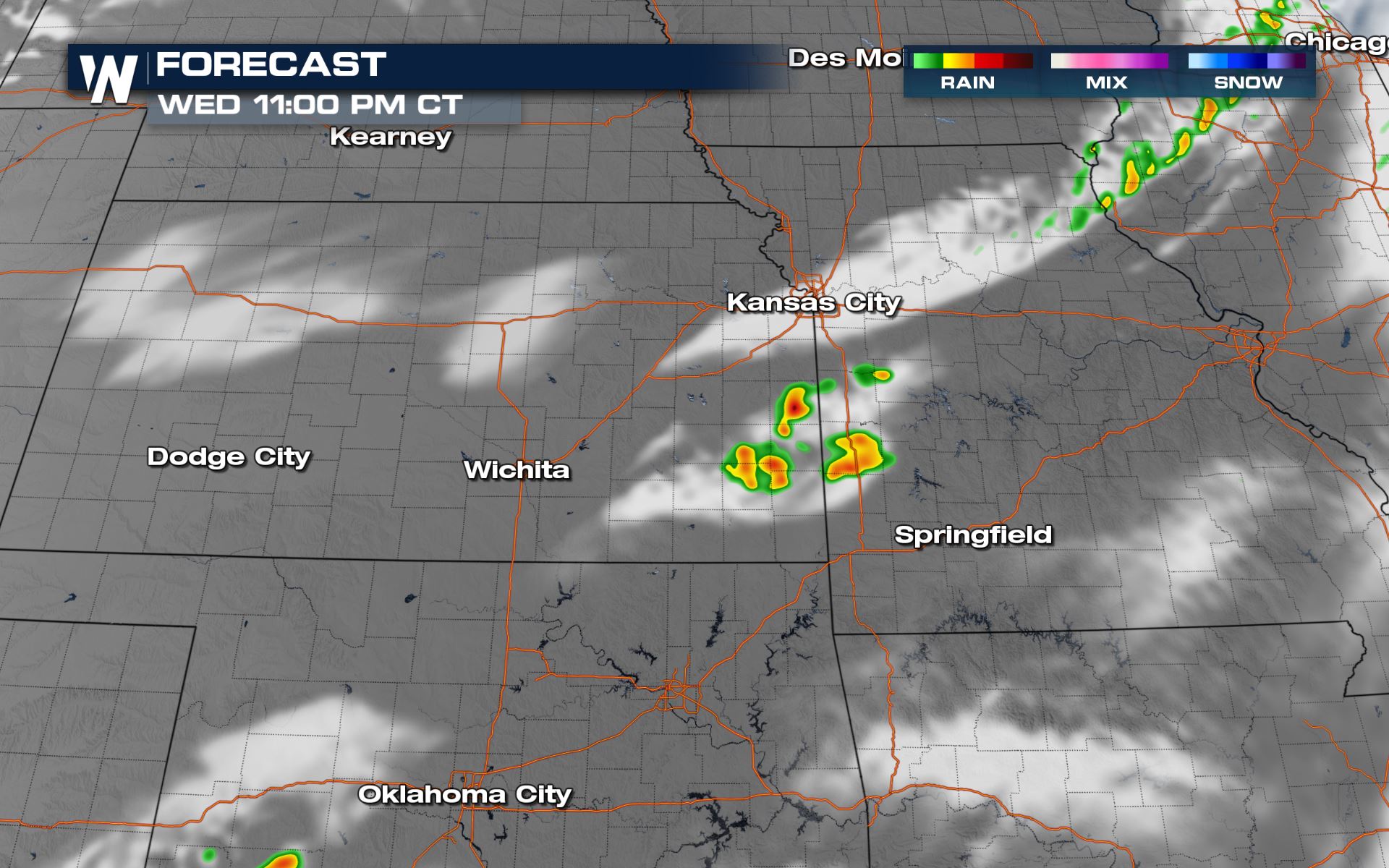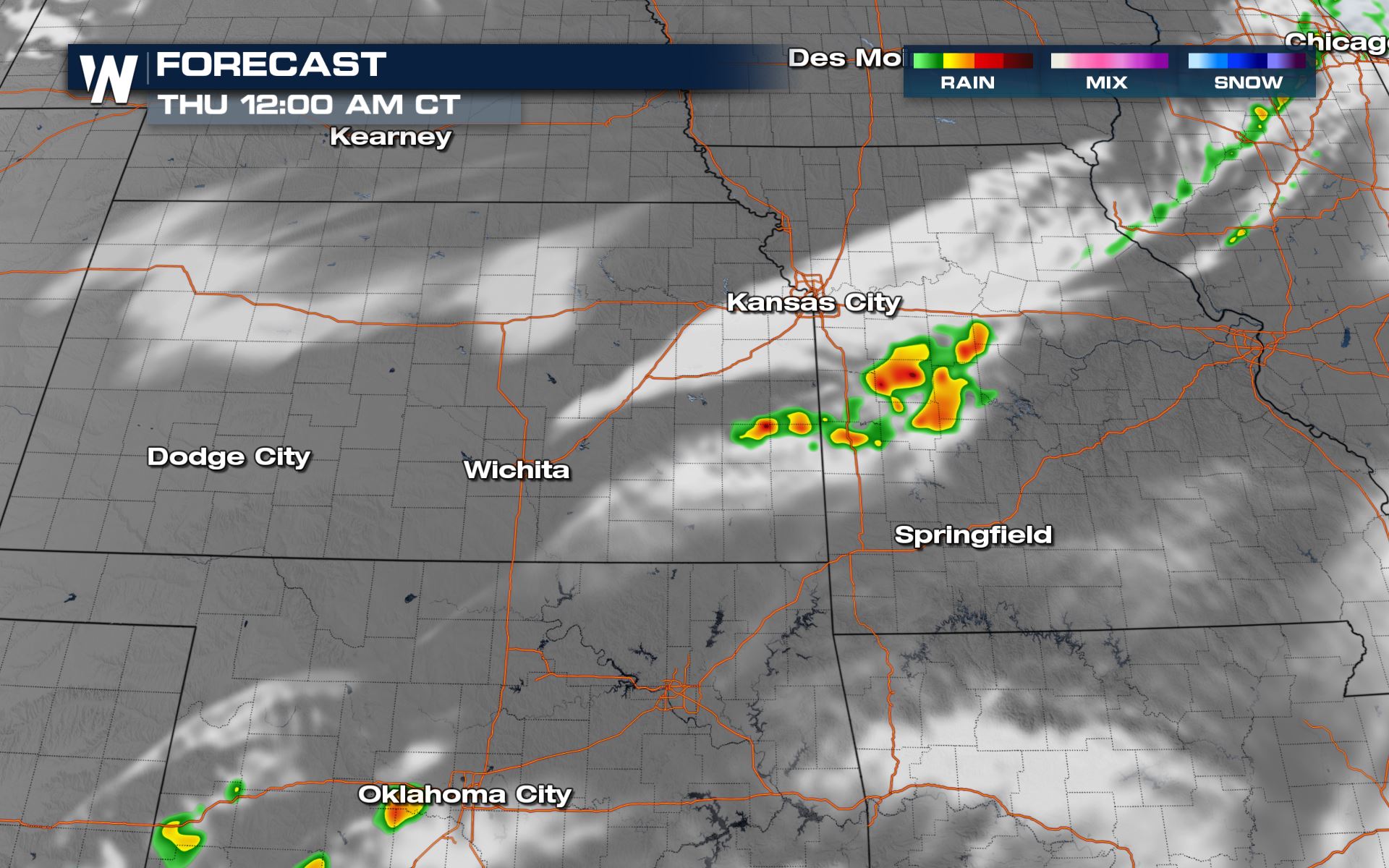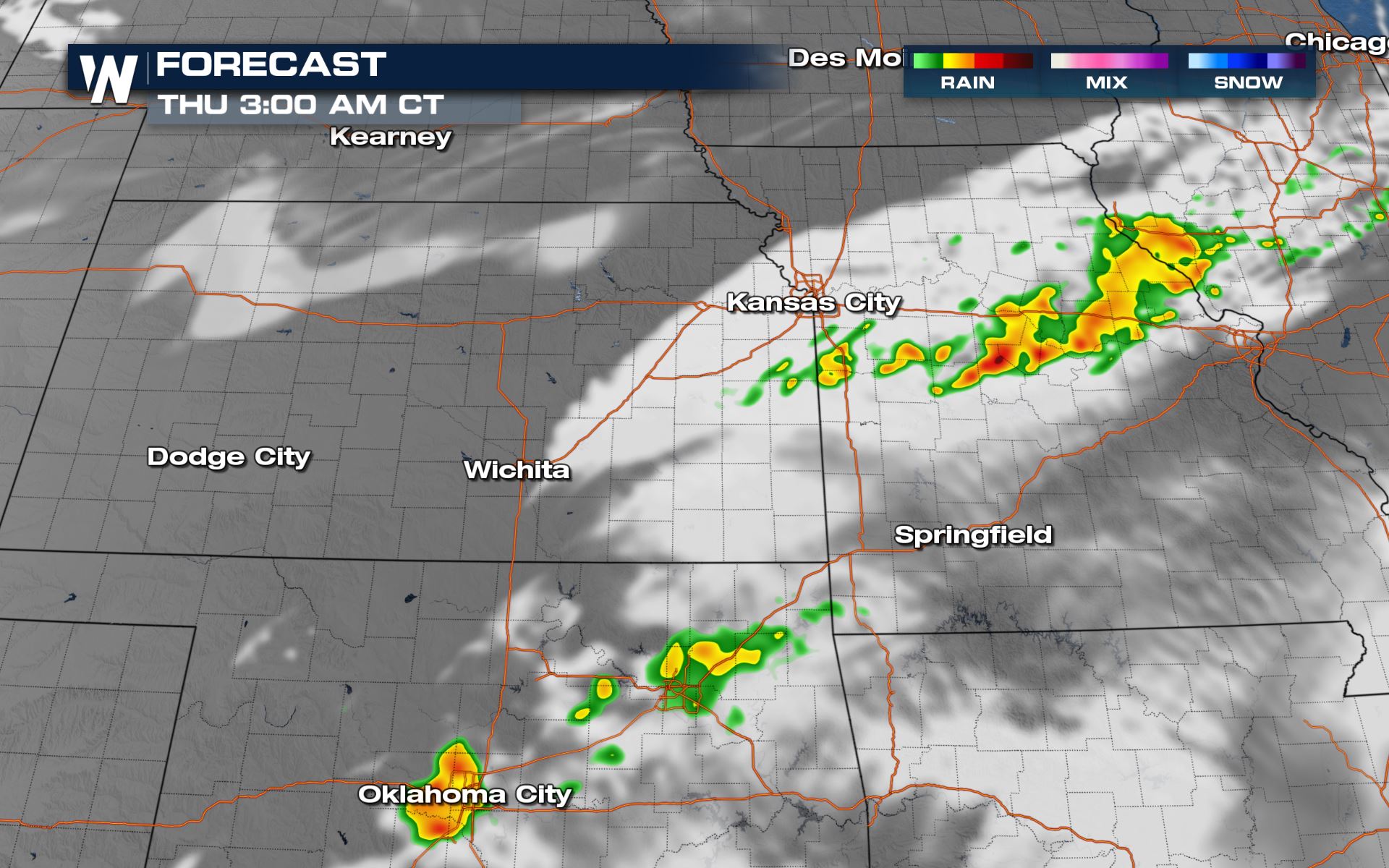 Hail Forecast
One of the primary risks with today's severe storms will be the chance for large hail. Here is a look at the hail forecast when the storms will be at their strongest.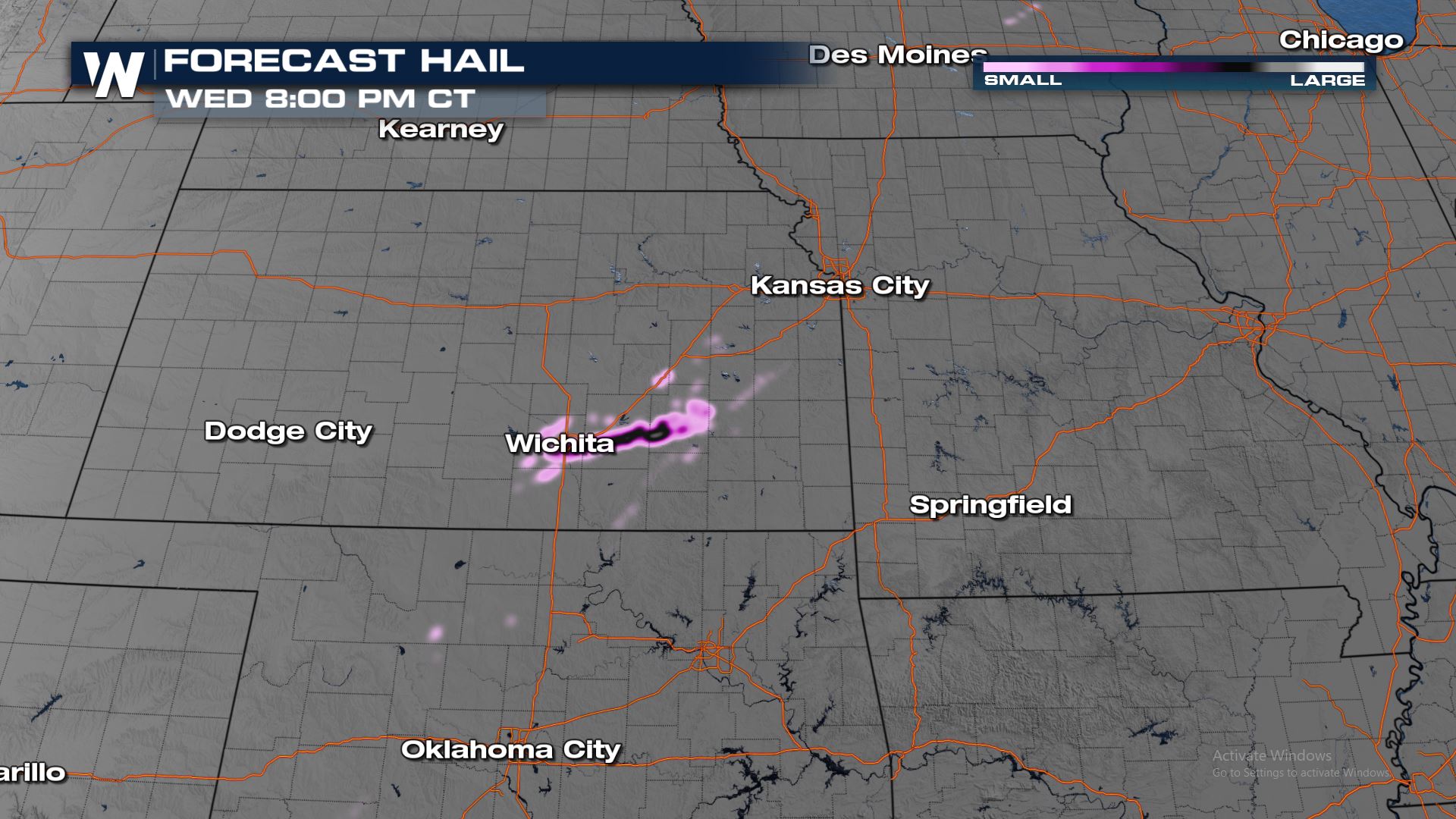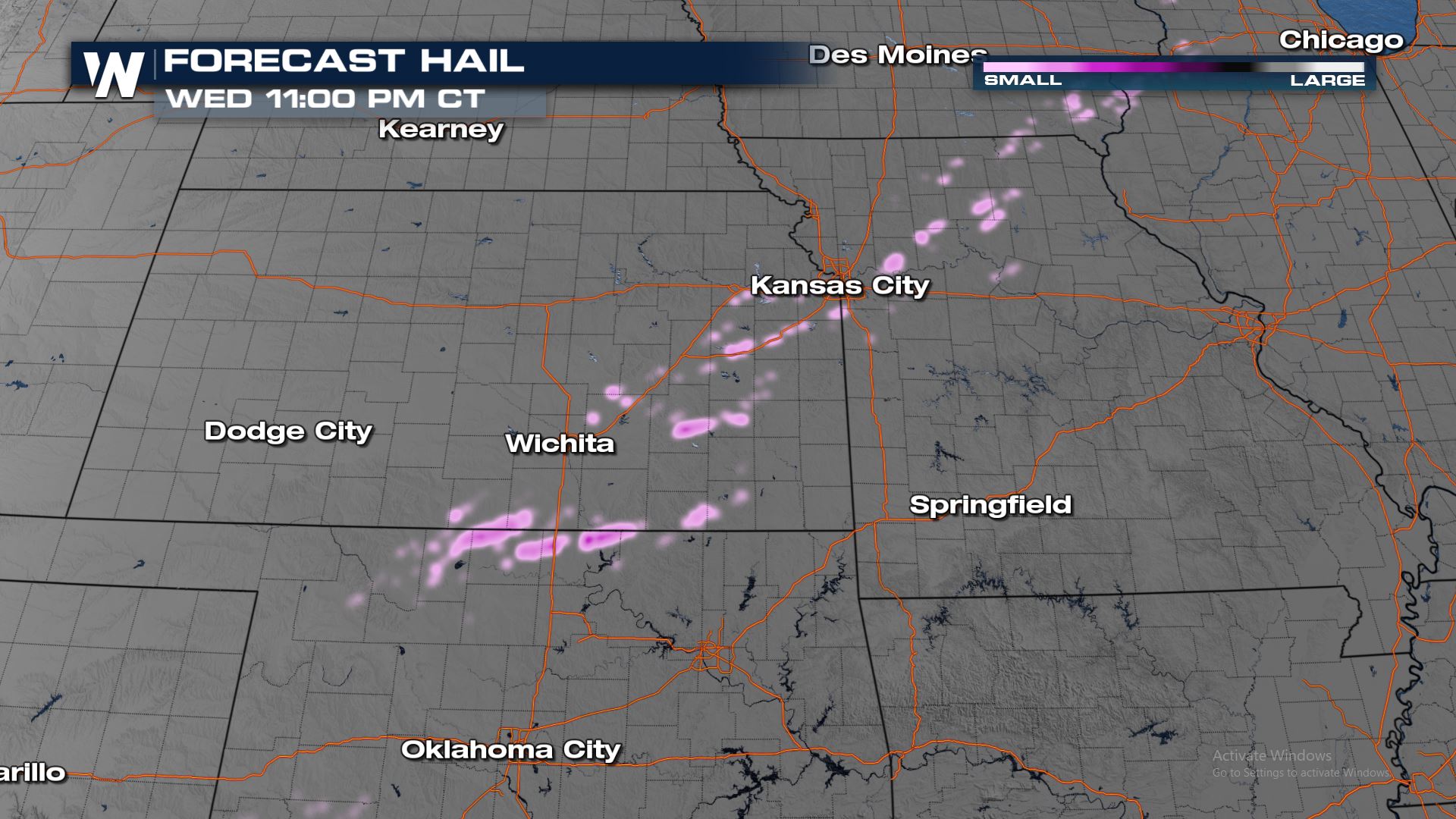 Hail over 1" in diameter is looking very likely with these storms. Bring inside of cover any outdoor items that could be damaged from large hail...including any vehicles. Make sure to keep watching WeatherNation for all the latest updates on Wednesday's severe weather chances.