An upper level low is slowly moving through the southeast United States, providing a heavy rain & flash flood threat (more
here
).
Severe Risk
The Storm Prediction Center has issued a level 2 out of 5 risk for severe storms around the Tri-State region of Alabama, Georgia, and Tennessee, with a larger level 1 risk up to the Ohio River and south through Montgomery. This is valid through daybreak on Thursday, October 7th.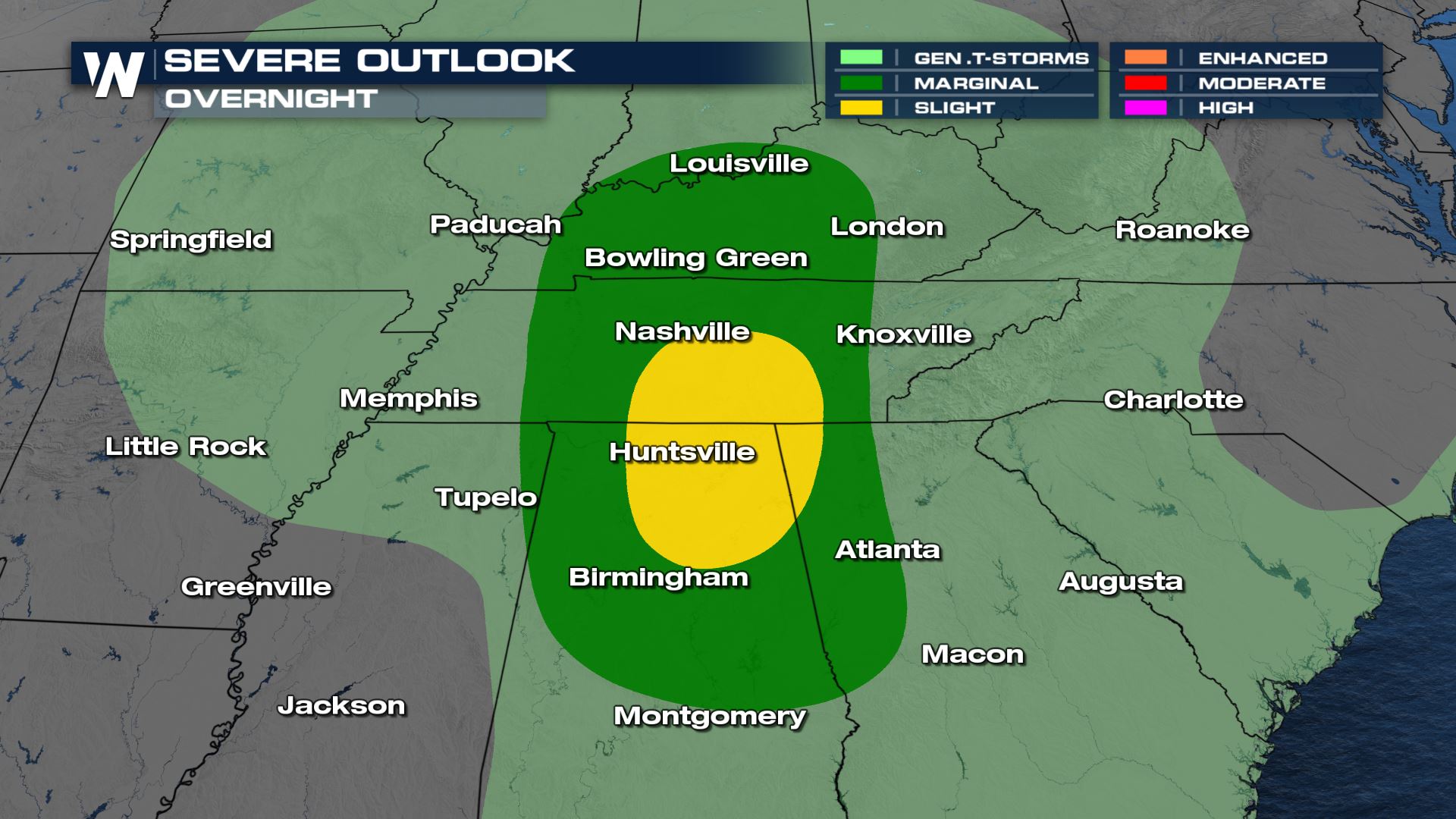 While damaging wind gusts are the primary hazard, all modes of severe weather will be possible, including a few tornadoes. There is enough shear and spin in the atmosphere to see a few of these storms rotate from central Kentucky through the Alabama/Georgia line. Additionally, a pocket of waterspouts moving onshore will be possible for parts of the Florida panhandle.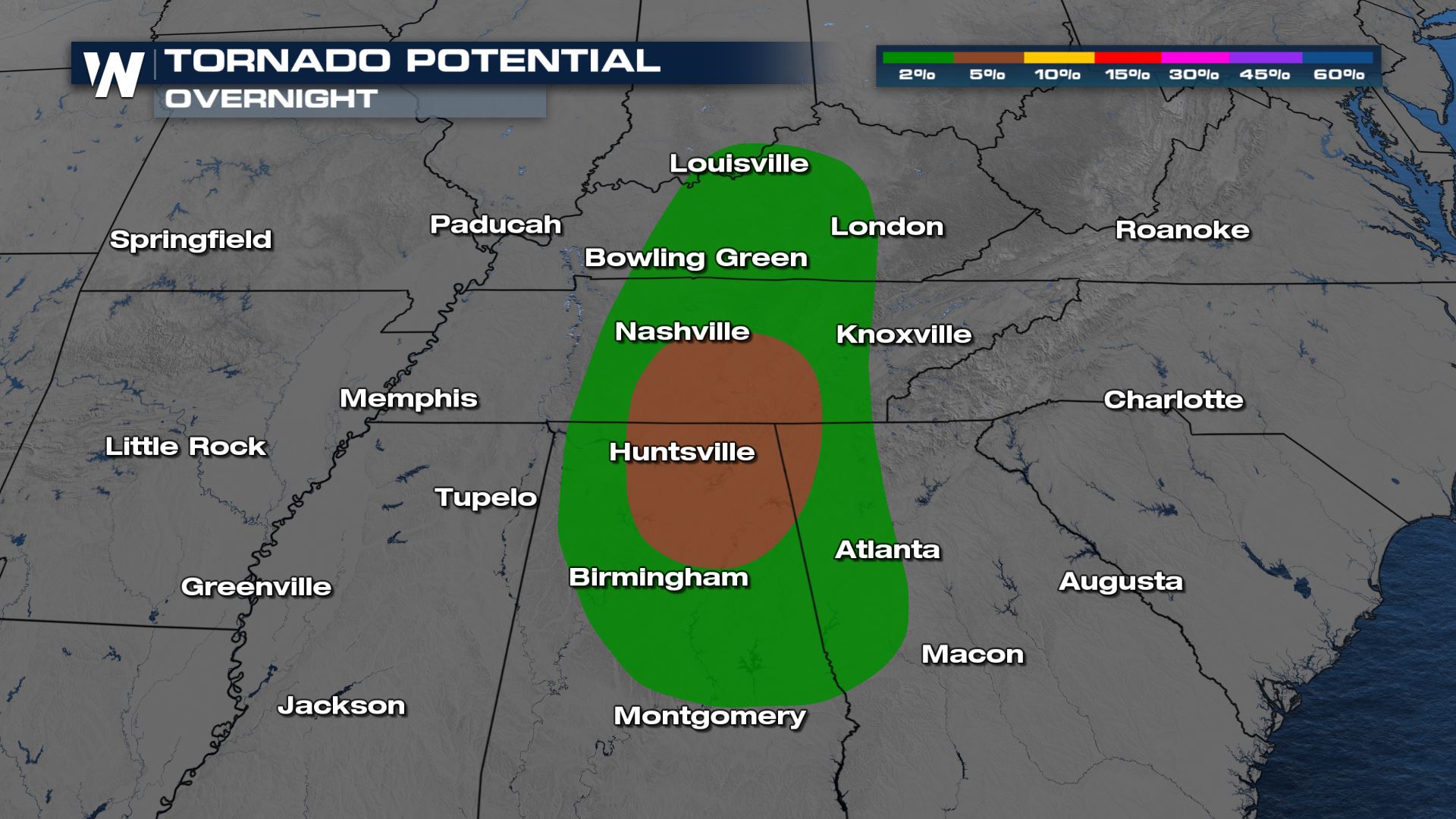 Forecast
Strong and severe storms may even continue into the overnight hours, or first part of the evening. Because these showers and storms will also possess the heavy rain threat, it is important to have a way to get alerts before you go to bed.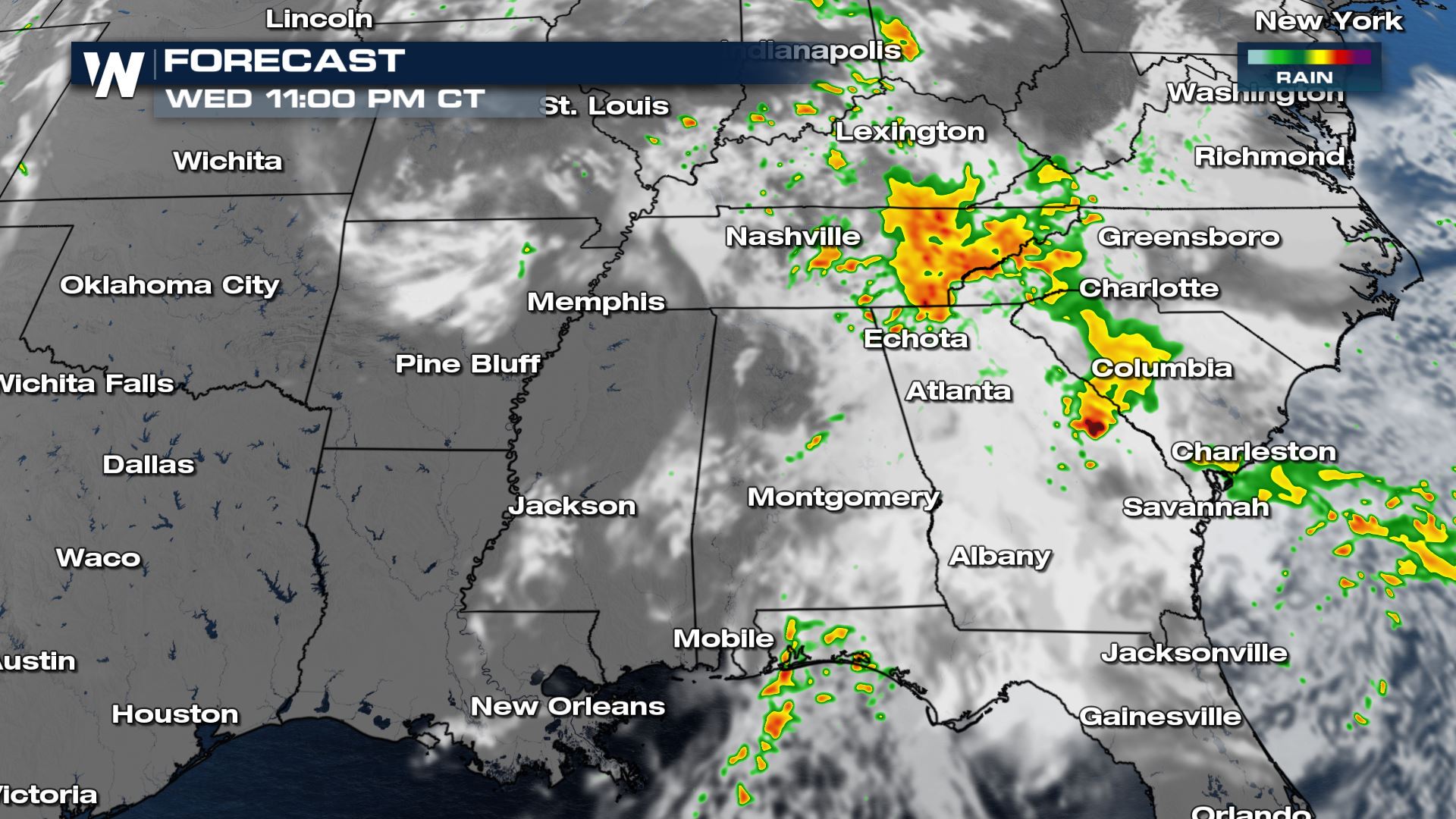 Thursday
Although there is no official outlook from the Storm Prediction Center for Thursday, our in house forecast model is highlighting some strong and severe storm potential through the afternoon hours.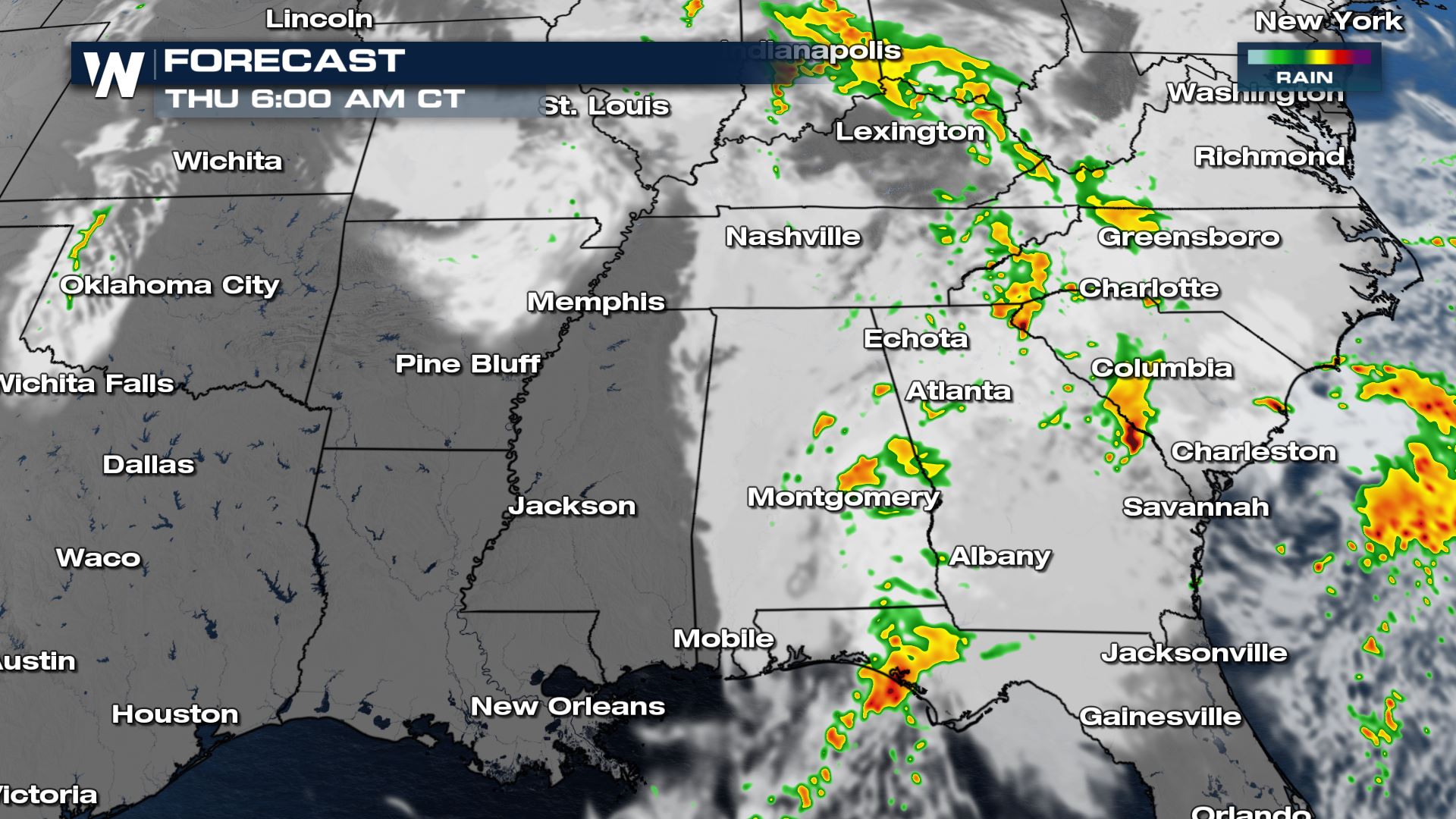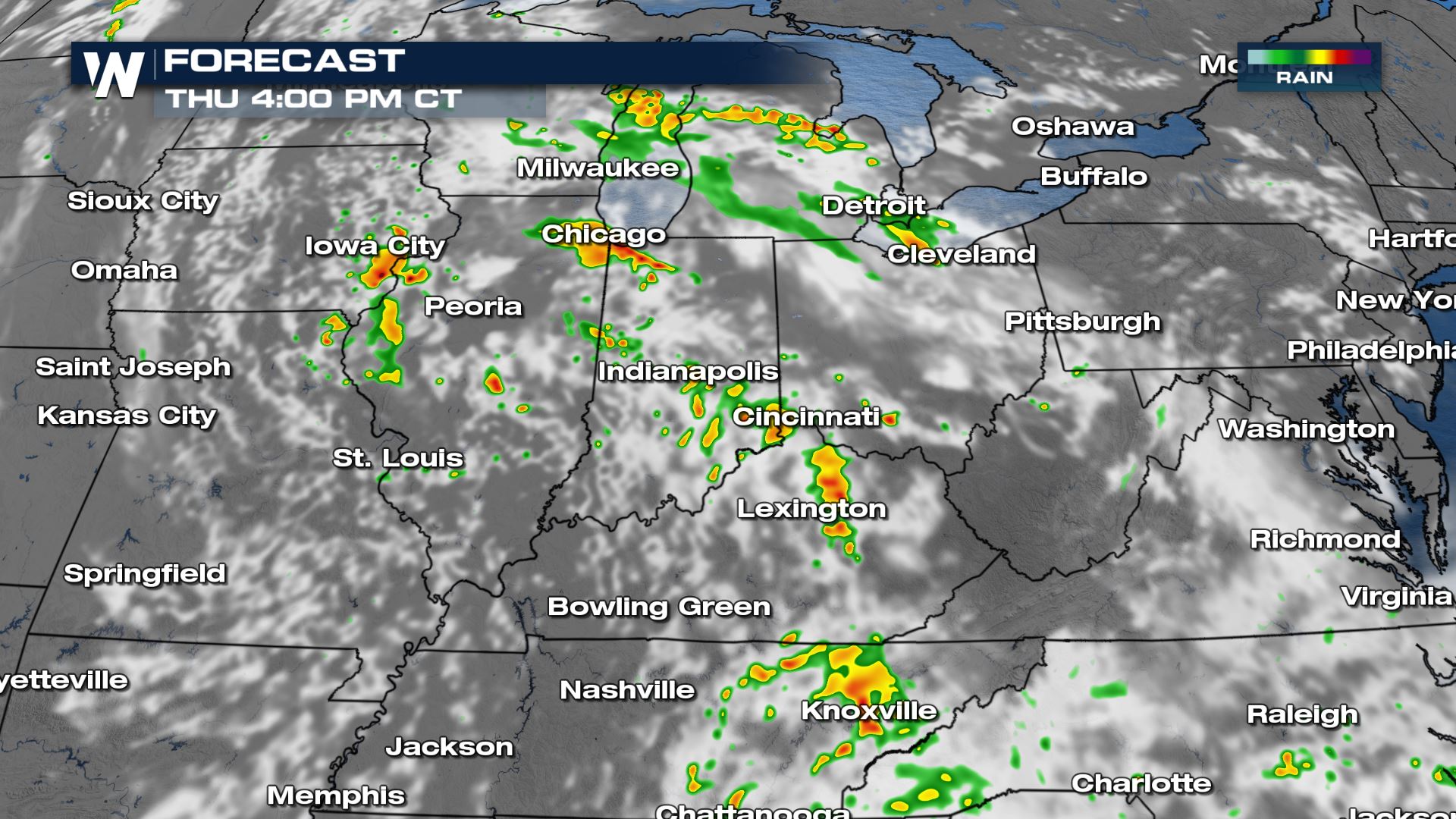 The threat looks to be more situated towards the Ohio River Valley on Thursday as moisture is transported north around an upper level low. Not everyone will see a storm, but those who do could have gusty winds & smaller hail.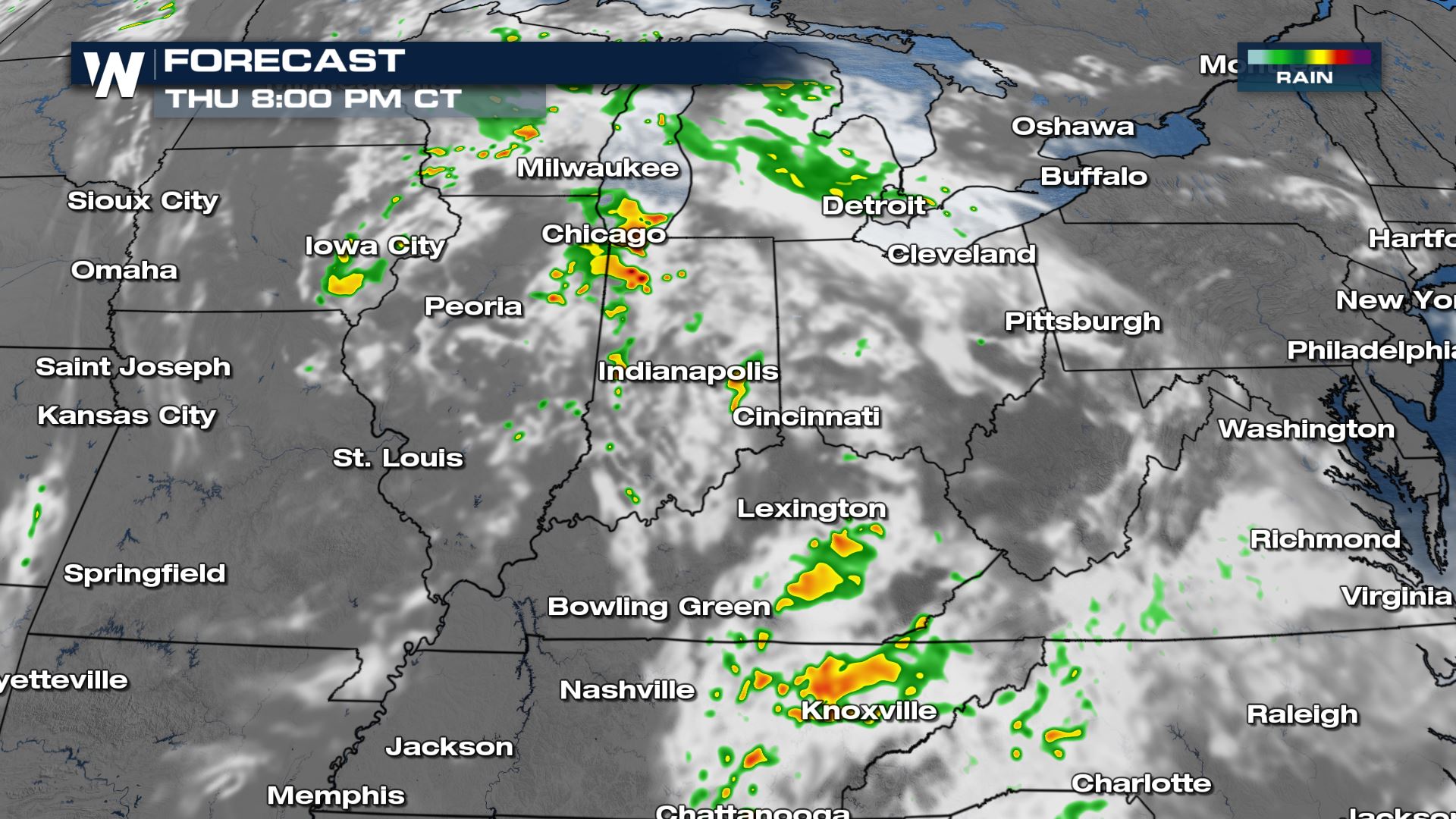 We cover a lot more of the flooding and rain potential
here
, but pockets of heavy rain will impact the south through Thursday, and can be more dangerous than severe weather.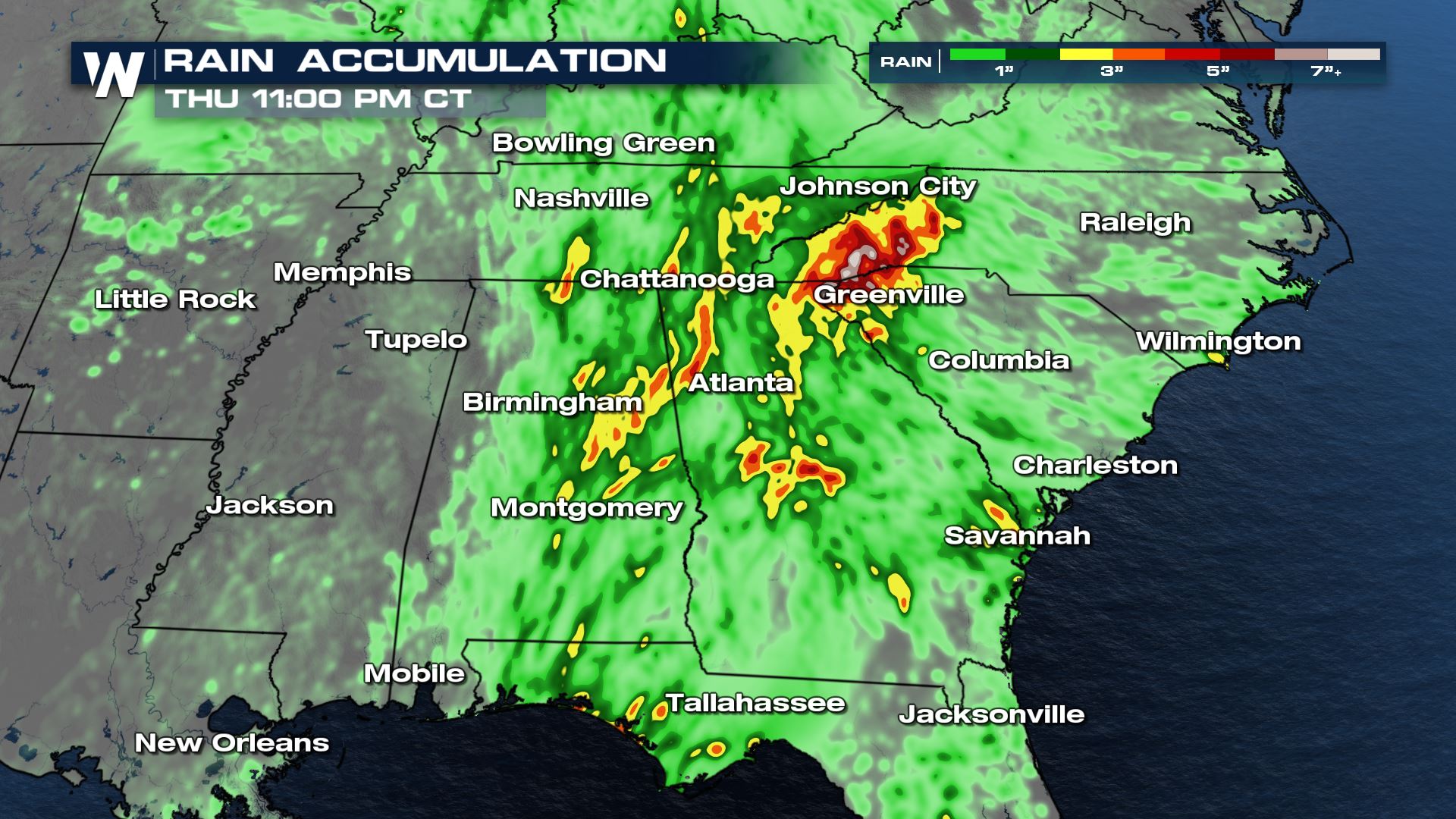 For more on the severe weather threat, join WeatherNation for your eastern regional forecast :10 after the hour.