Severe thunderstorms will track across the central and eastern United States over the next couple days. Severe thunderstorms remain a concern for the Central and Northern High Plains for the rest of Sunday. You can read more on that
forecast here.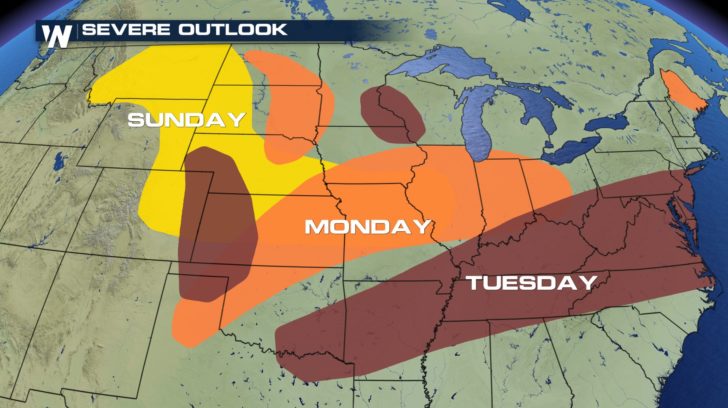 The low-pressure system and cold front responsible for Sunday's storms will continue to track to the east into Monday. Instability will continue to grow ahead of the cold front, making conditions prime for severe weather development.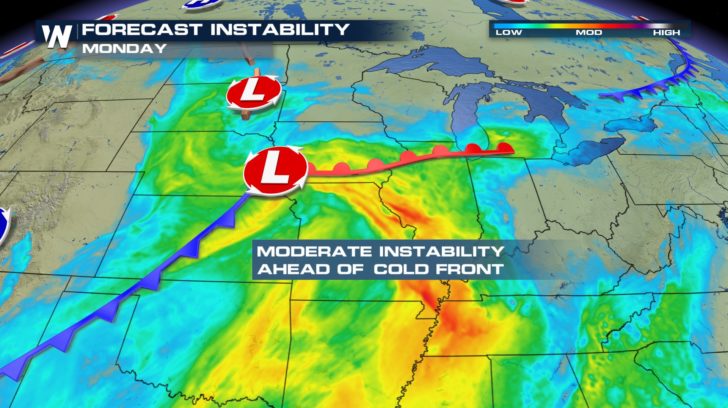 The outlook for the Dakotas will mainly be for the morning hours on Monday. Later in the afternoon, the greatest threat for severe weather will be centered over Illinois. Damaging winds, large hail, tornadoes, and heavy rainfall are all possible.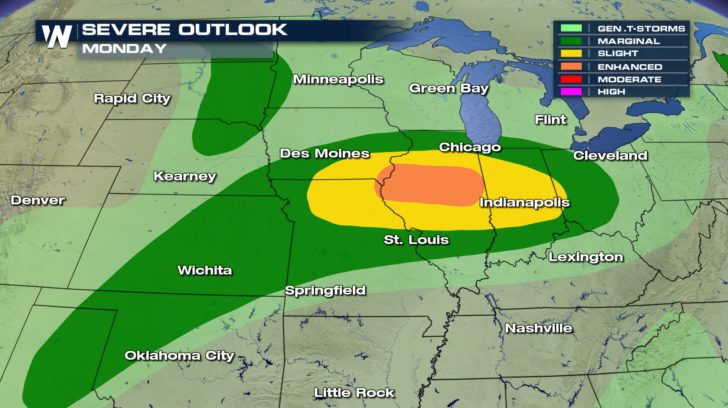 Here's a look at Monday's forecast. The strongest storms look to fire up late evening over Iowa and Illinois.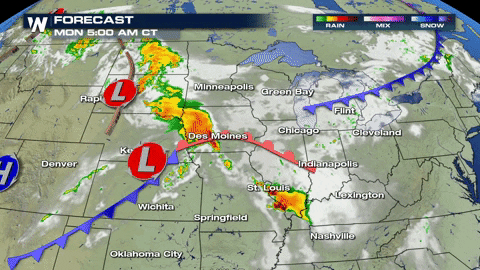 Storms will impact several cities and many folks on their commutes. In Chicago, the full range of severe weather is possible. There is also an increased risk of flooding due to the potential for heavy rainfall.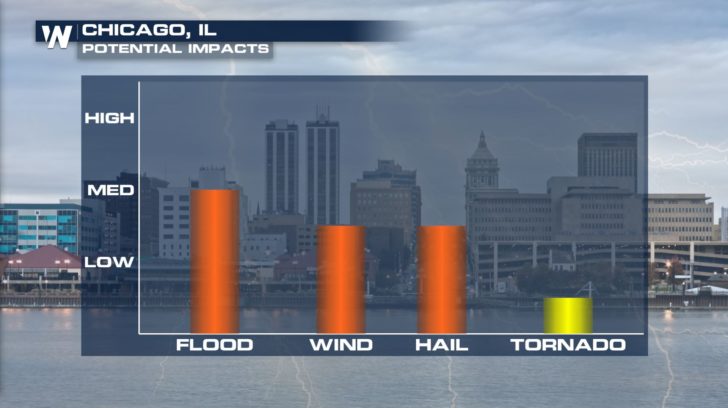 By Tuesday, conditions will dry up for folks in the Windy City...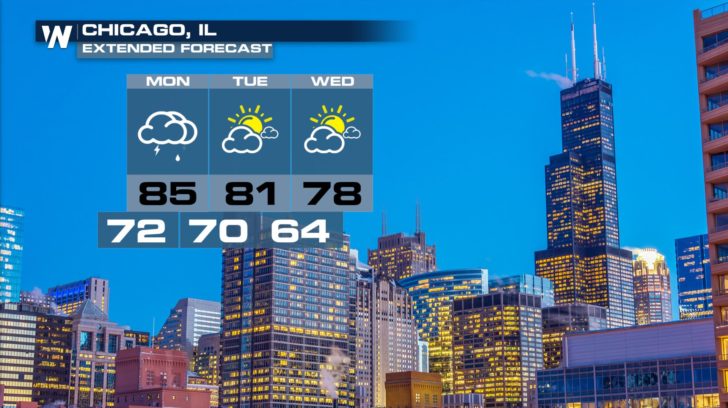 ....But storms will move into the Tennessee River Valley and Mid-Atlantic.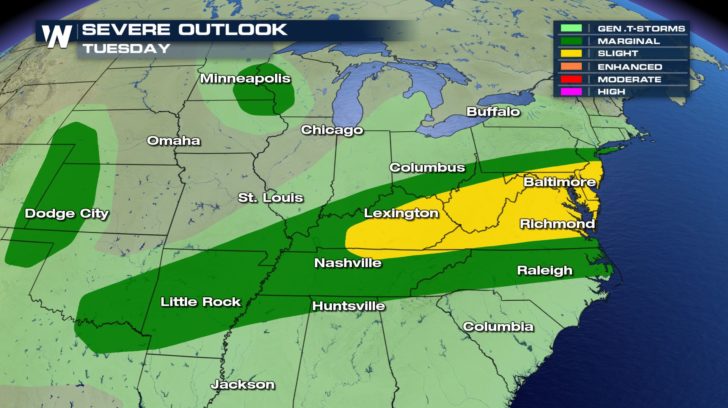 Don't forget to watch WeatherNation on-air for live severe weather coverage over the next several days. -Meteorologist Viki Knapp