Today's Outlook
The
SPC
has added a slight risk for northern Minnesota along with the ongoing marginal risk for scattered storms today.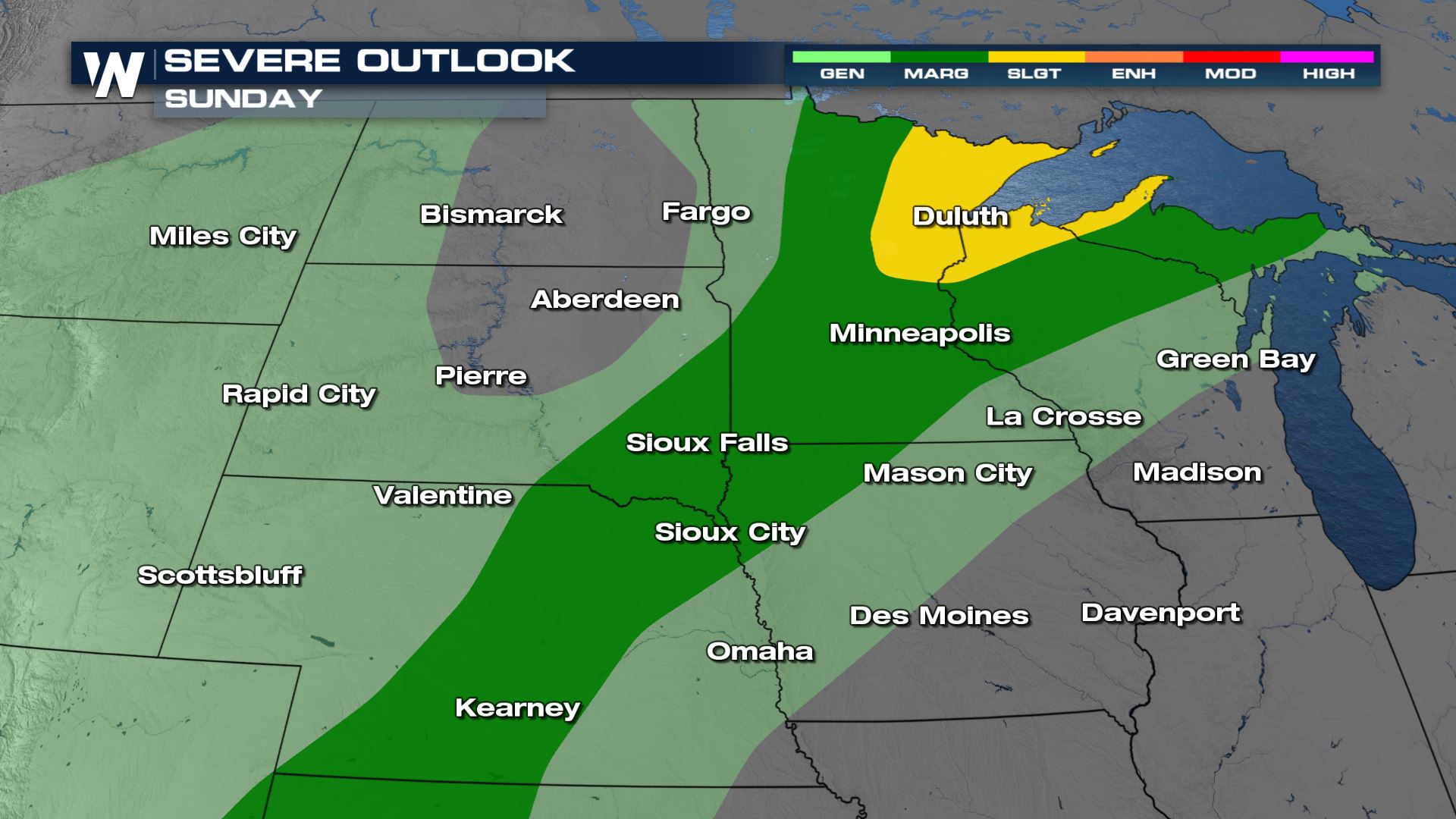 Main threats are damaging wind and large hail. Wind could gust up to 70 mph along with hail stones growing to 1" in diameter.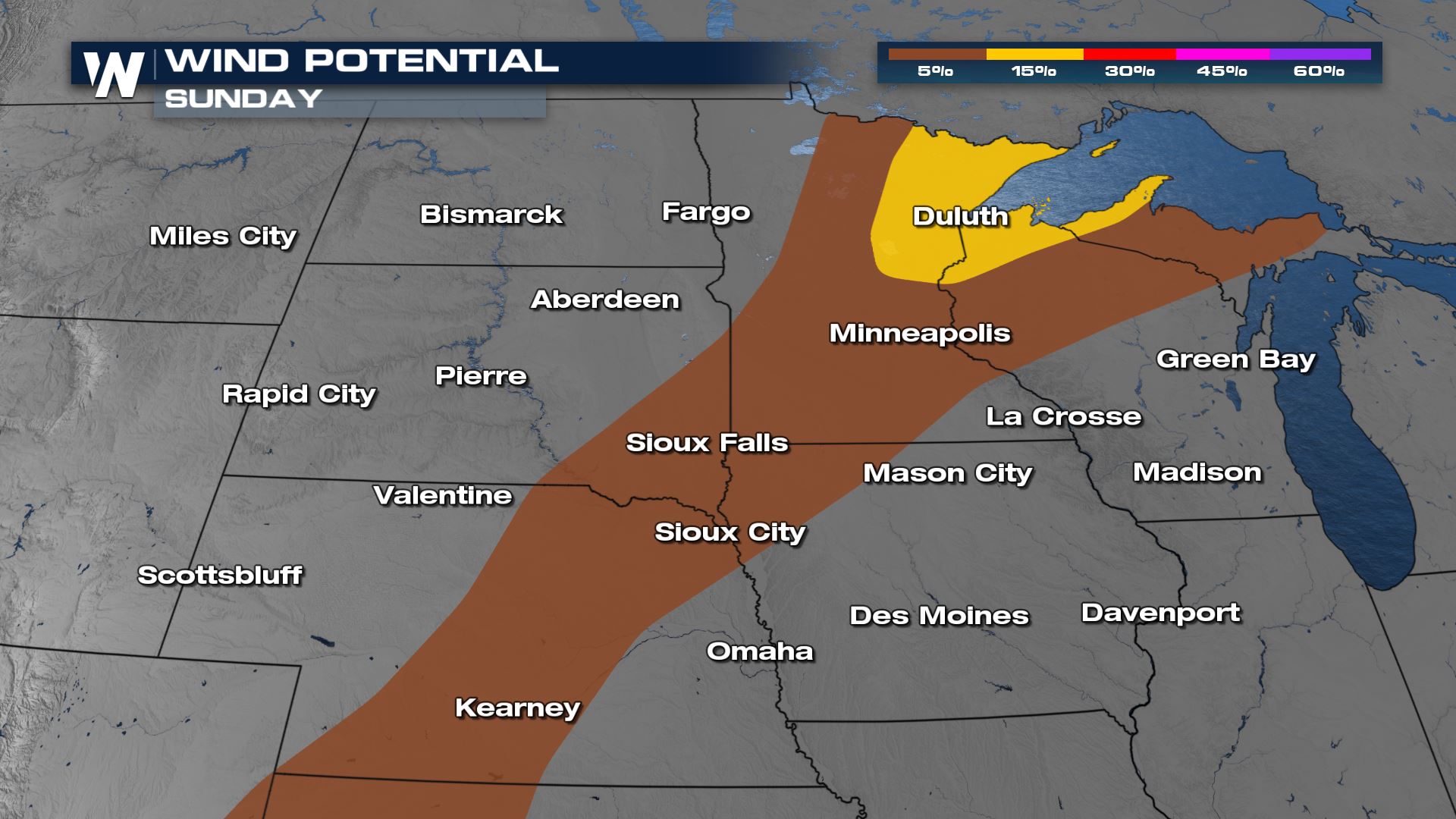 Timing
This morning there has already been some scattered storms but the severe storms are expected to develop by this afternoon. The cold front trails from the US and Canada boarder down through Wyoming. Storms will fire along and head of the cold front.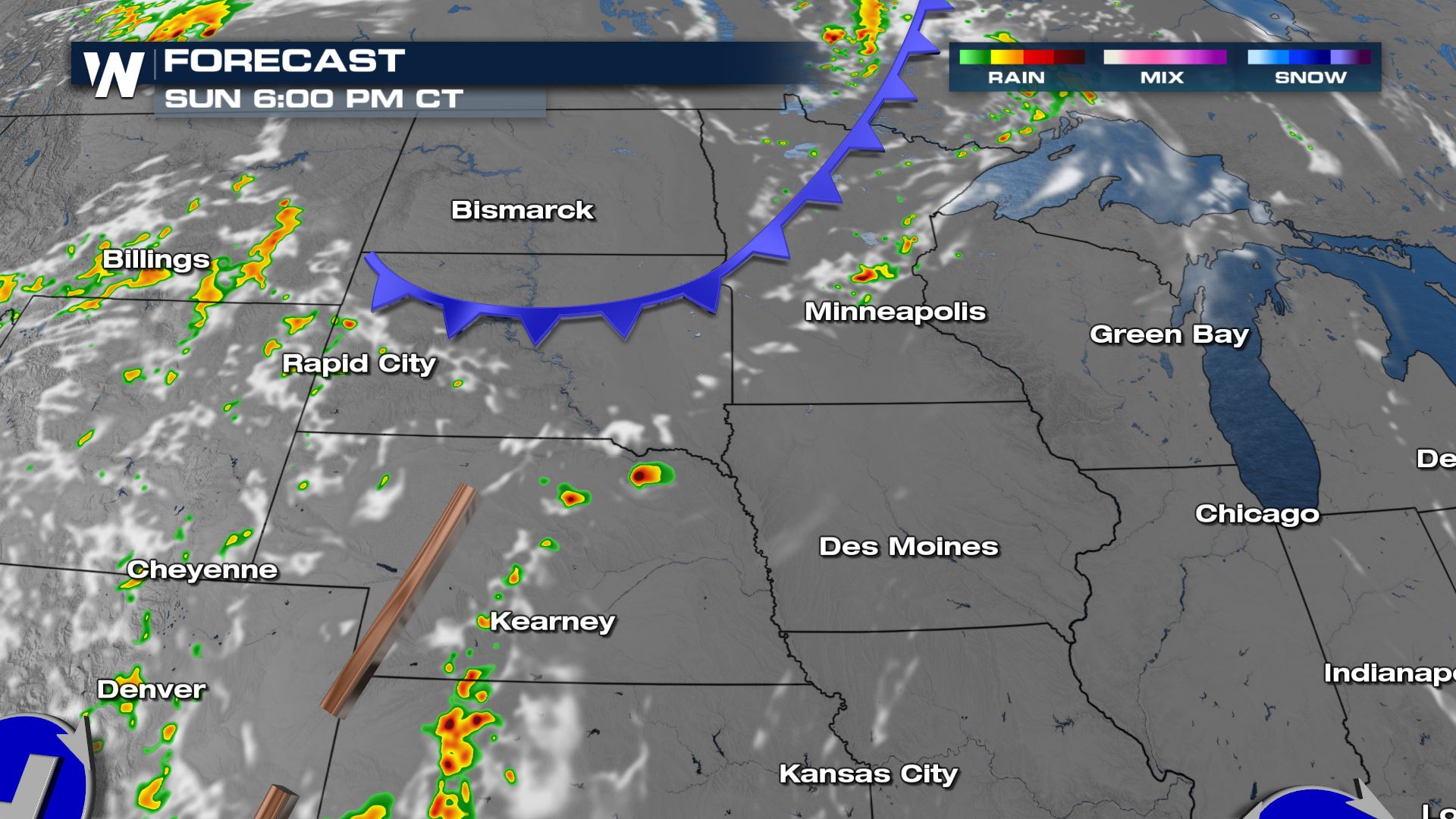 Where the slight risk has been issued, storms will be more numerous in their coverage along with having more intensity to them.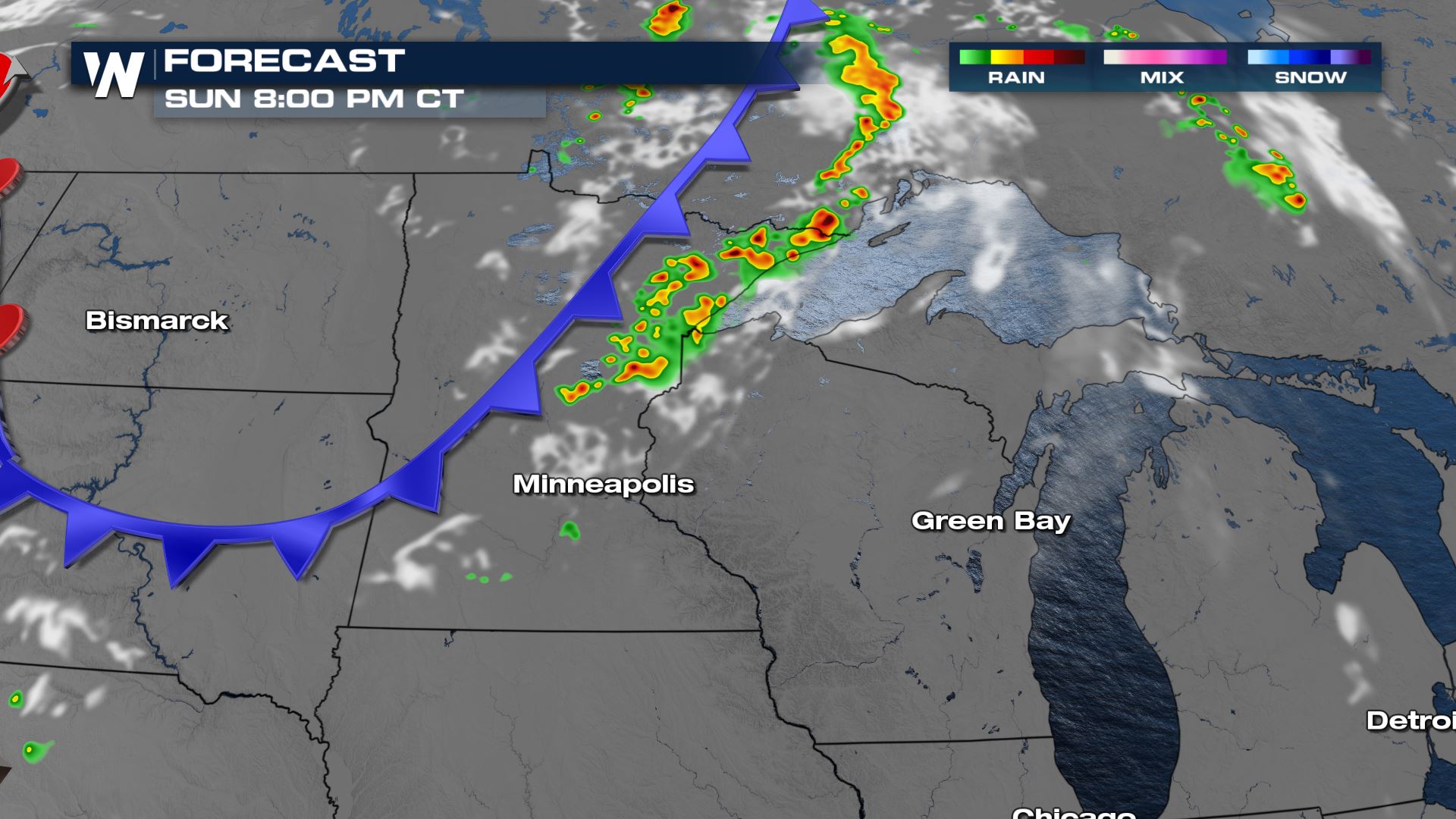 Monday
Any lingering storms in the morning could still have severe strength to them as they move along the cold front through Iowa, Wisconsin, and Michigan. The threat for wind gusting up to 58 mph and small hail is still possible.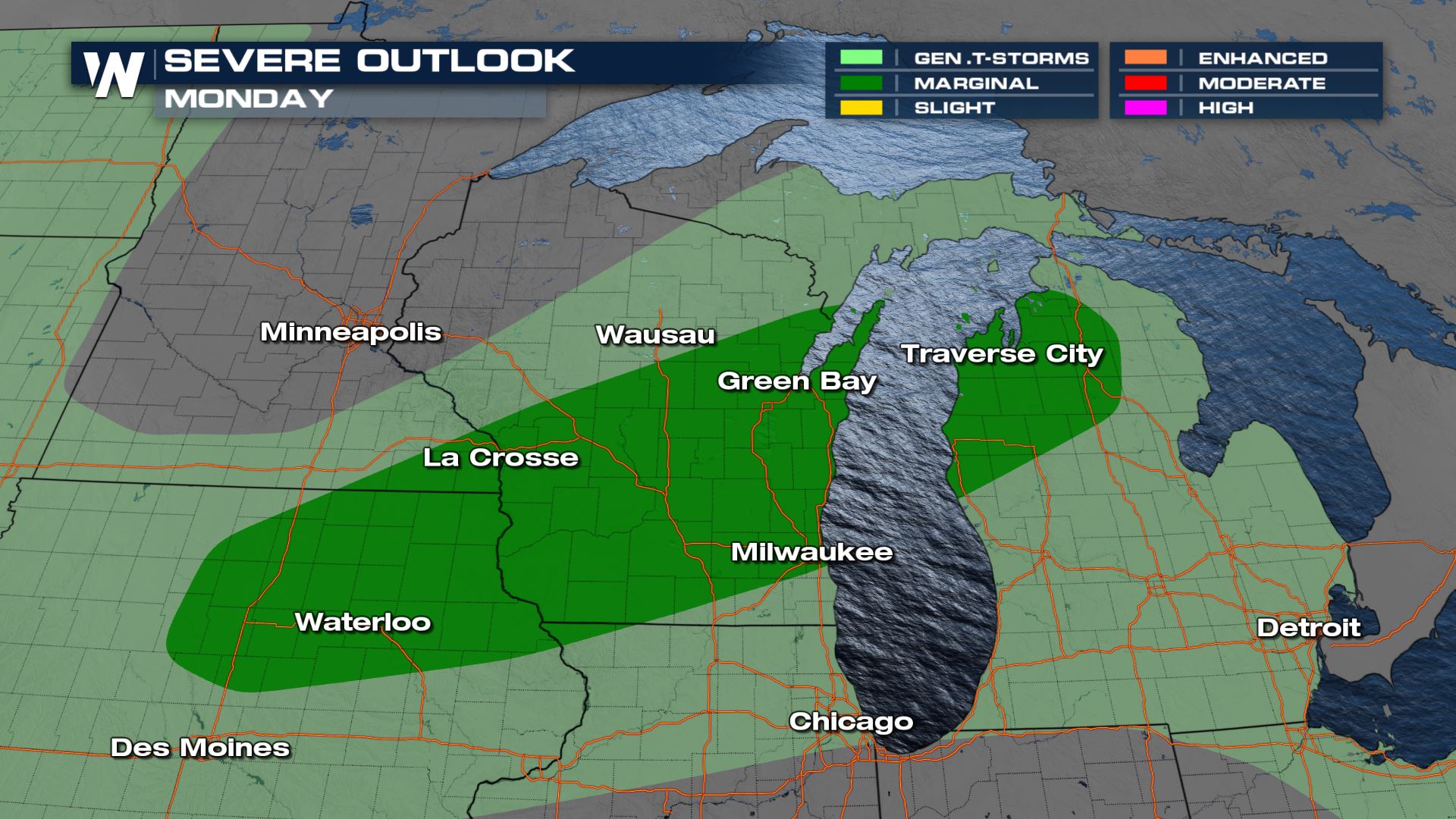 Meanwhile, a new low pressure center develops along the cold front. This means there is a chance for more storms on the tail end of this system.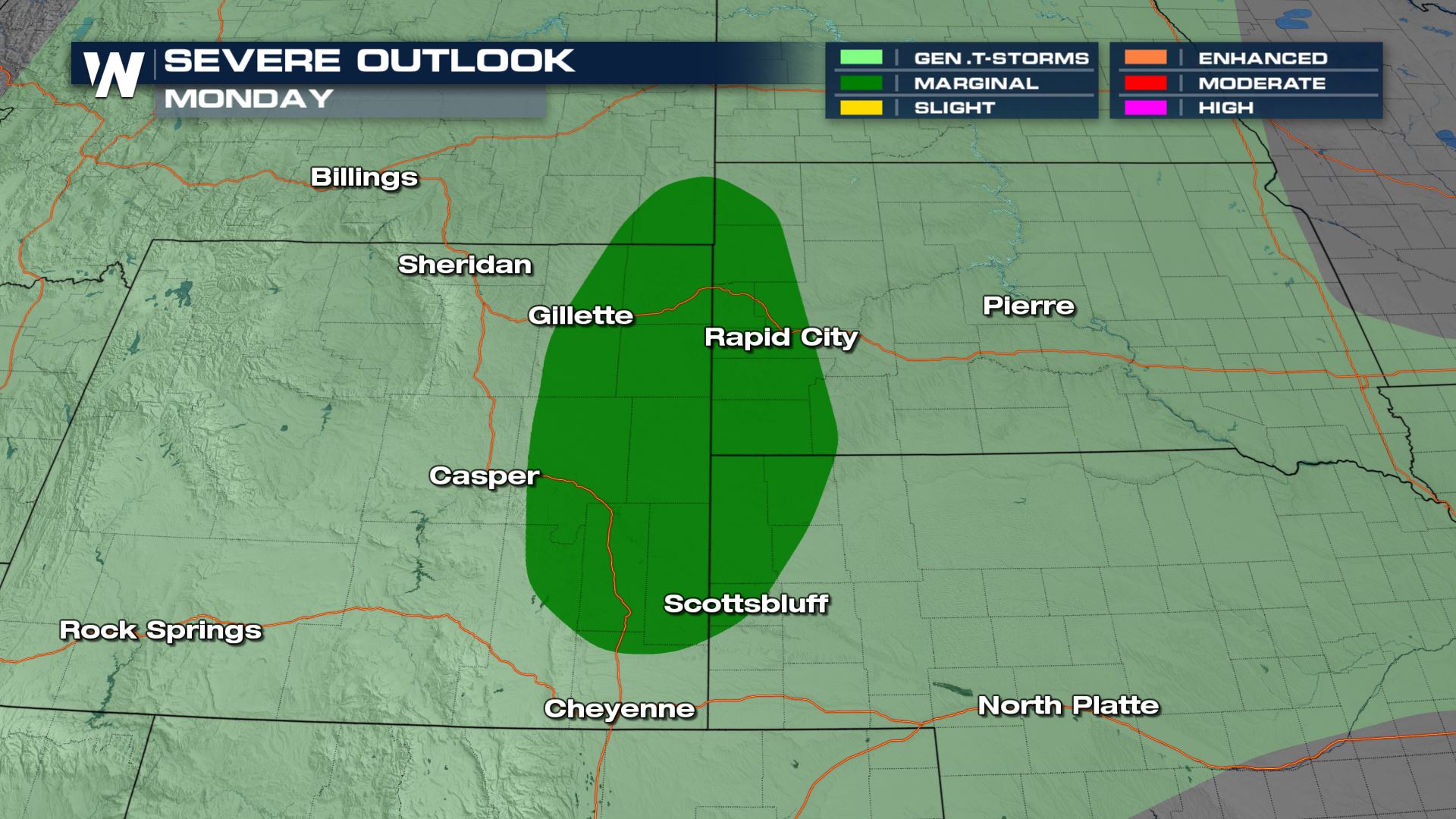 In the warm sector, the instability redevelops and strong storms are likely in Wyoming and South Dakota as the secondary cold front swings out of Canada.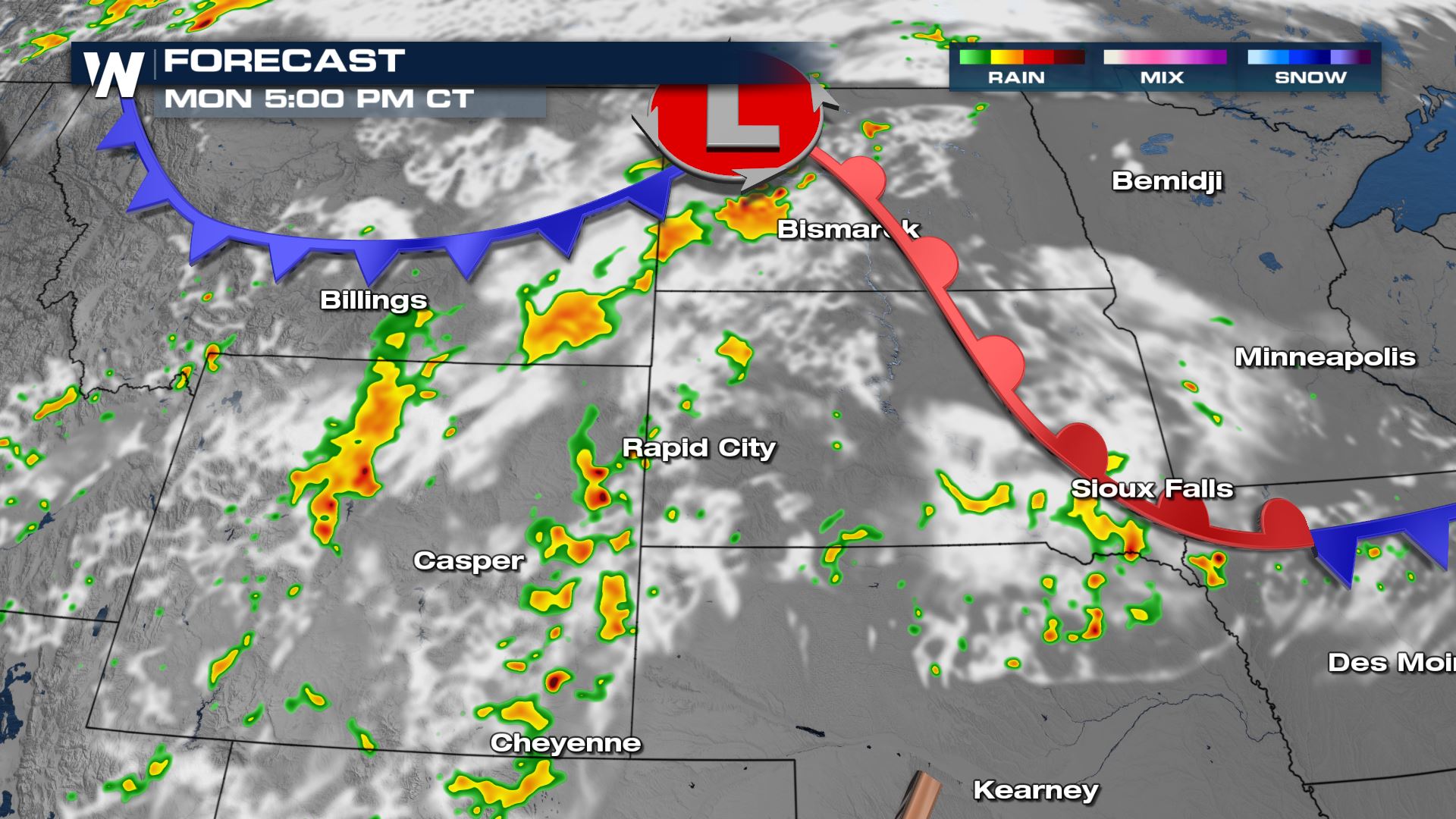 Rain becomes a lot more widespread by the end of the day on Monday and into Tuesday. This could lead to localized flooding concerns.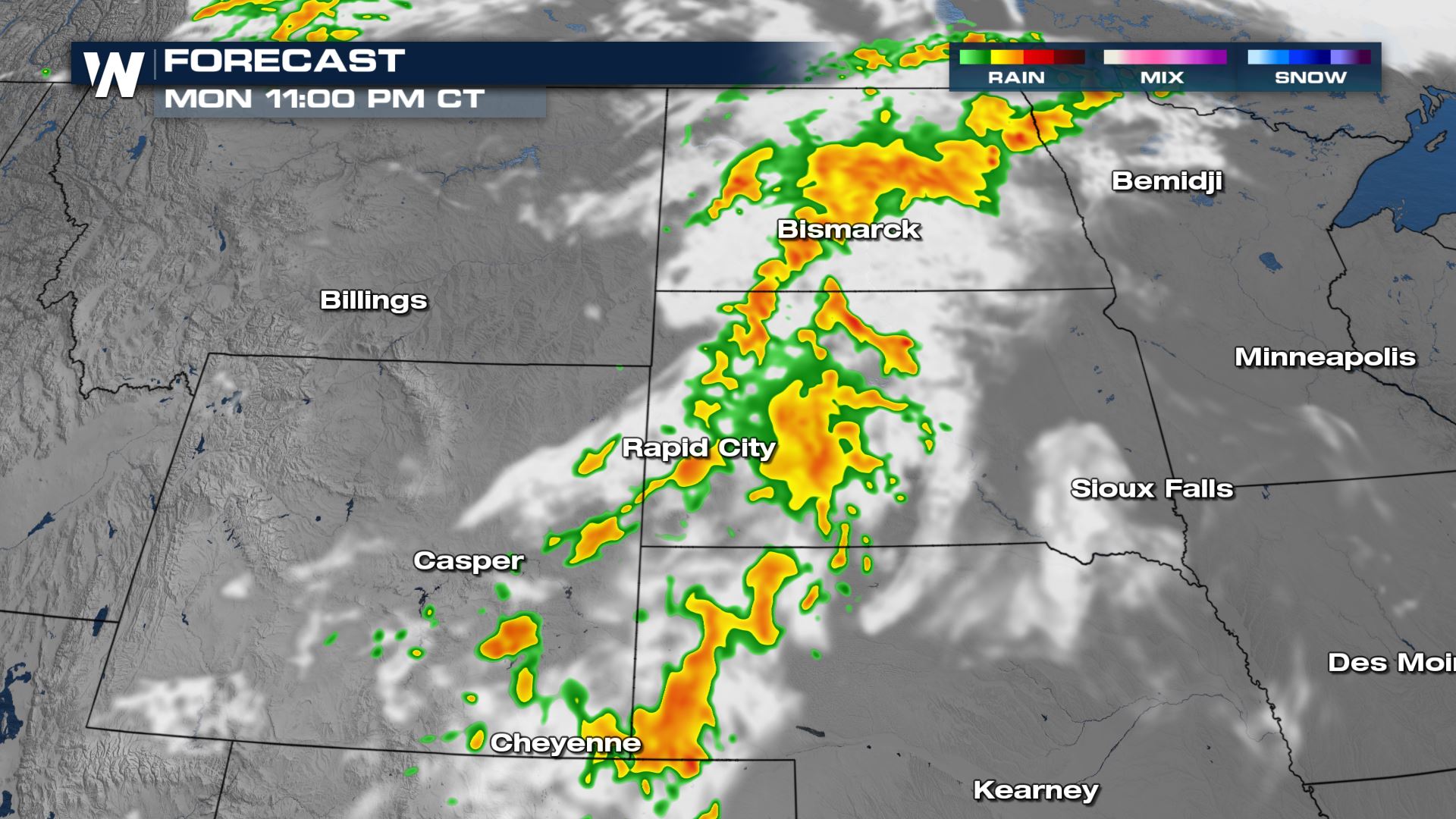 The forecast rainfall isn't expected to be extreme, with most getting 1" to 2". There will be isolated spots with more and that might cause for some ponding and standing water.