An upper level low will be moving across the Southwest today and bring with it the chance for severe storms and heavy rain.  Areas of West Texas and Southeast New Mexico could see widespread damaging winds and the potential for a few tornadoes.  Here is the very latest.
Severe Outlook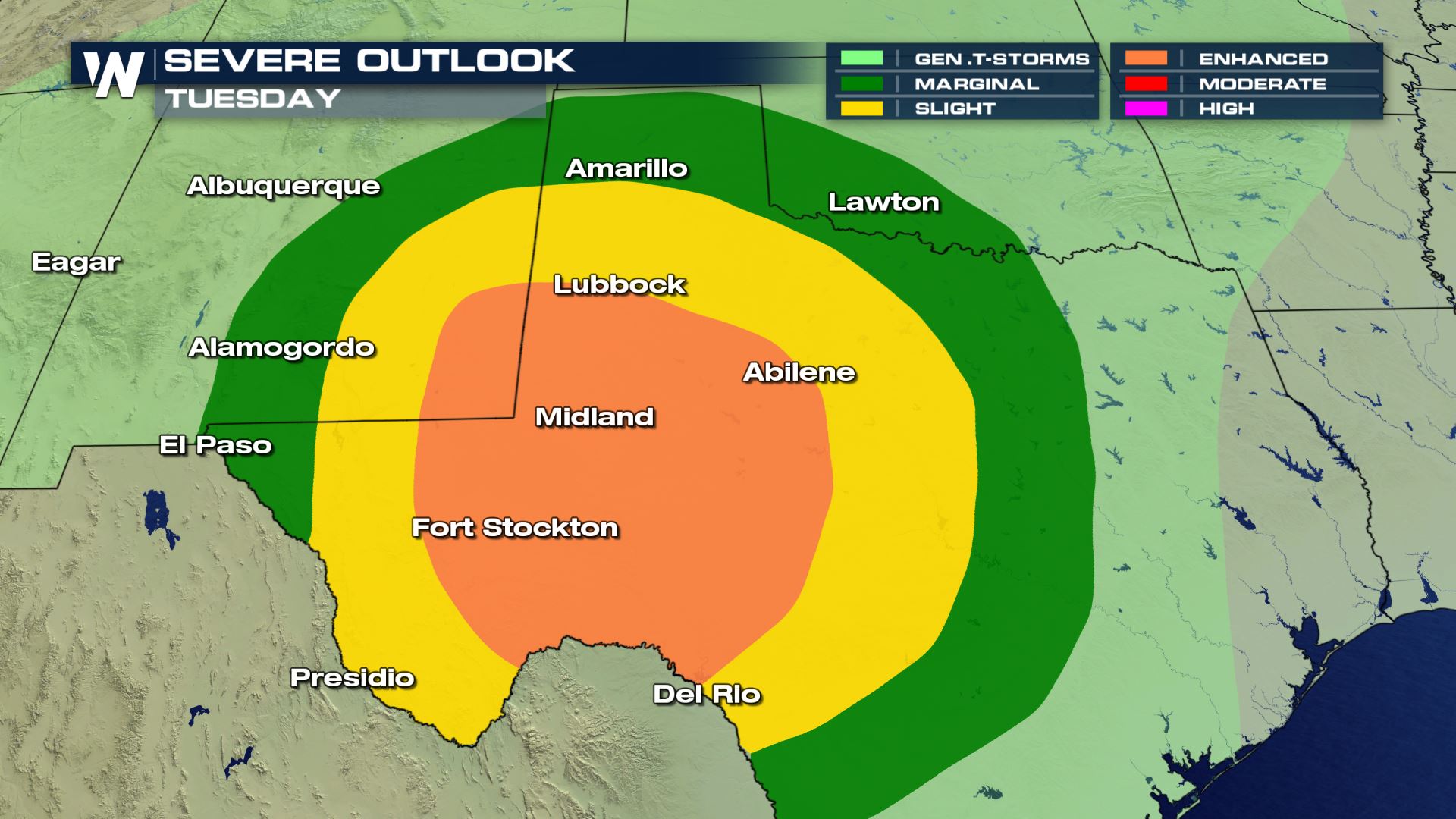 Scattered to numerous severe storms are in the forecast for areas of Texas and New Mexico.  Cities like Lubbock, Midland and Ft Stockton could see severe severe storms and some of those storms could produce Tornadoes.
Severe Risks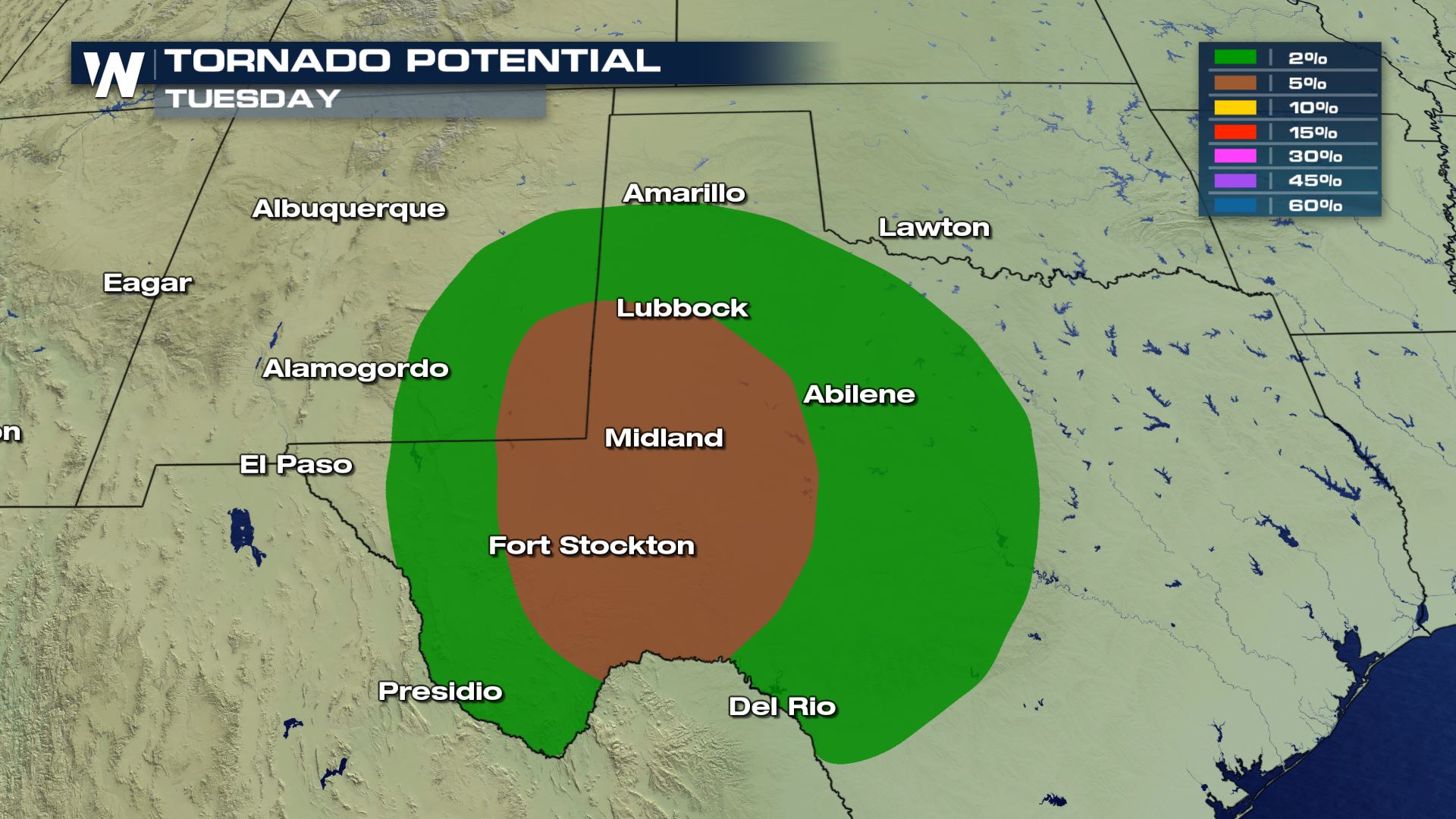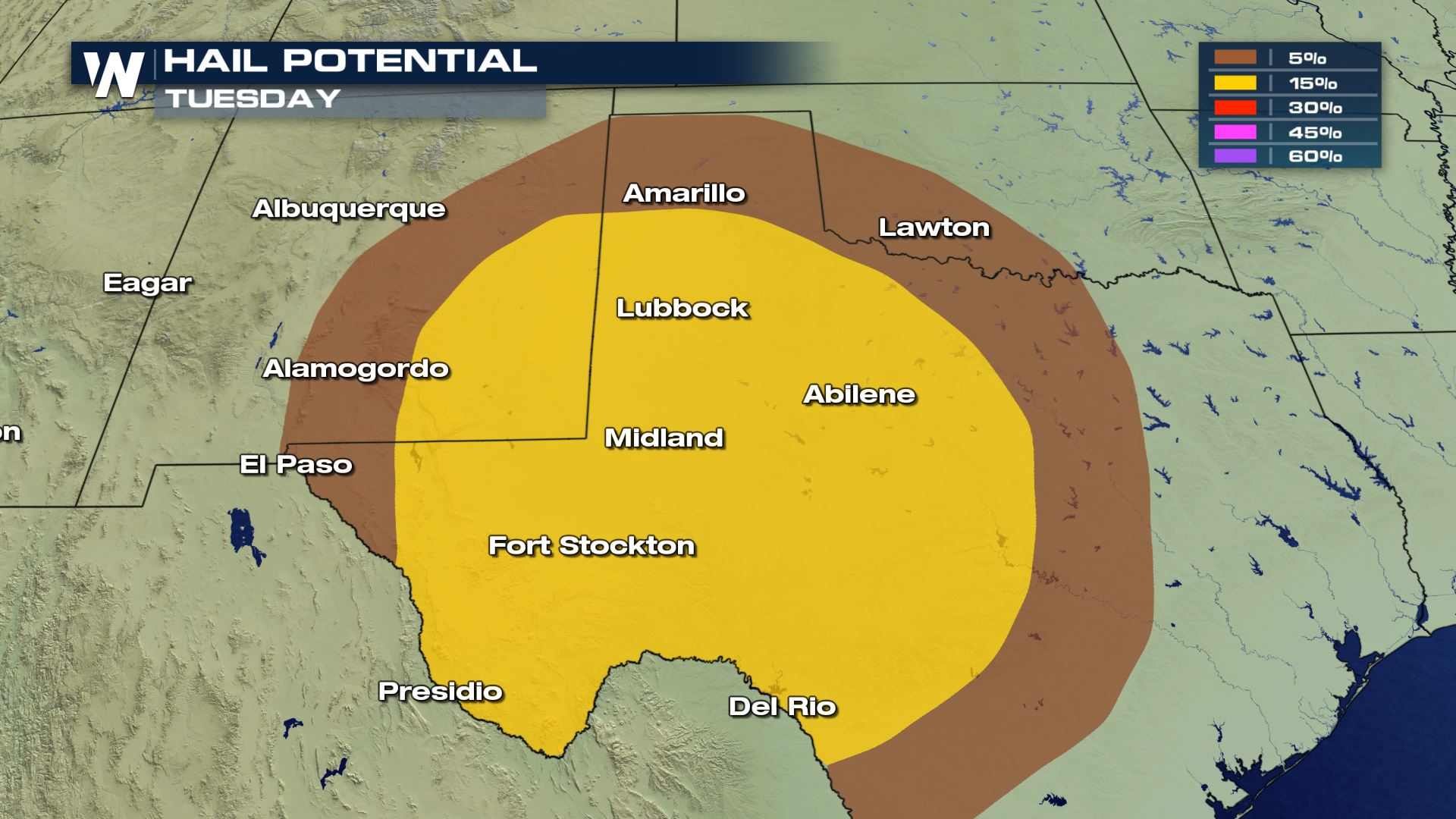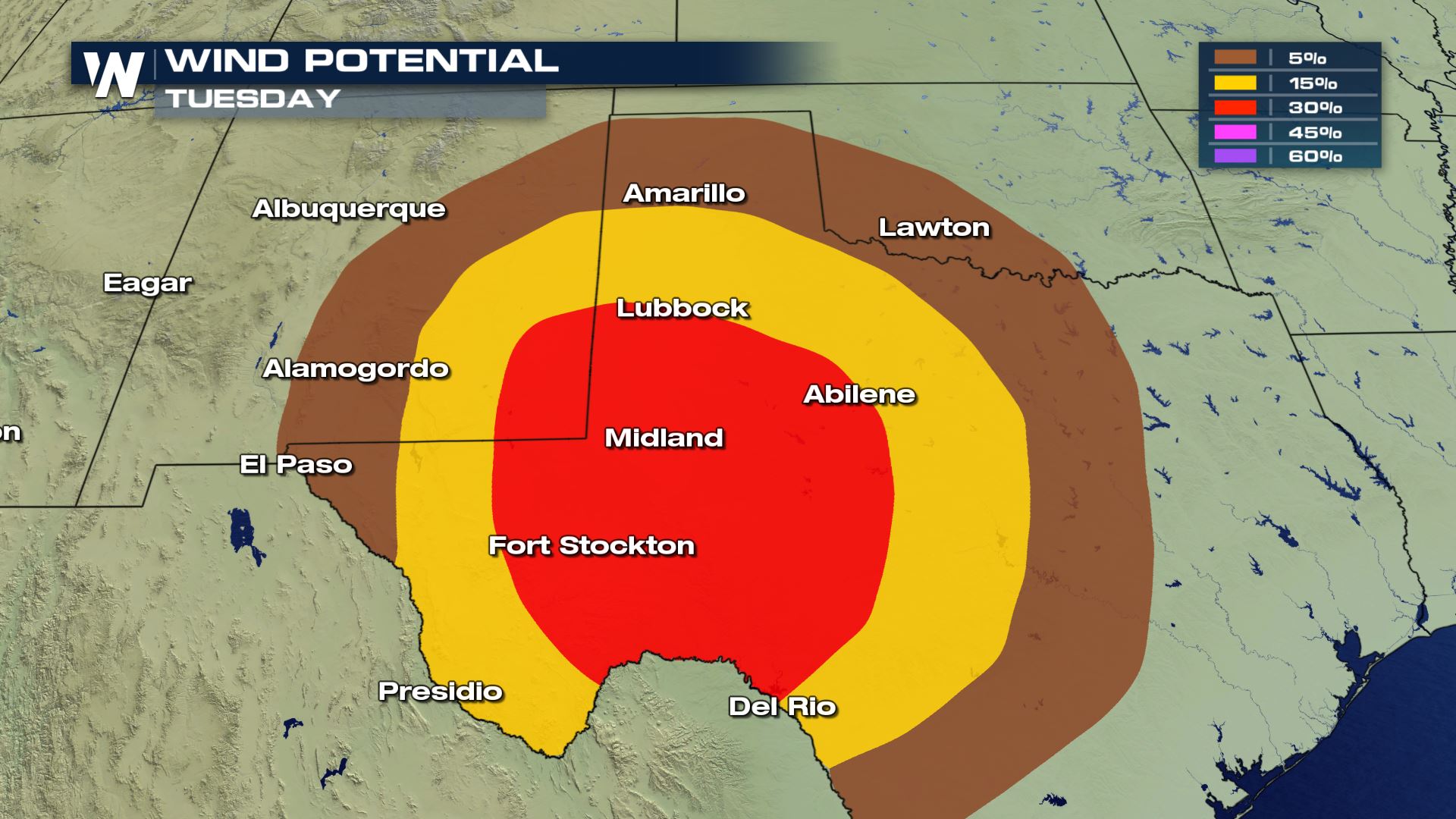 All modes of severe weather will be in today's forecast.  Tornadoes and damaging winds will be the main risks, but hail great than 1" in diameter will be possible too.
Forecast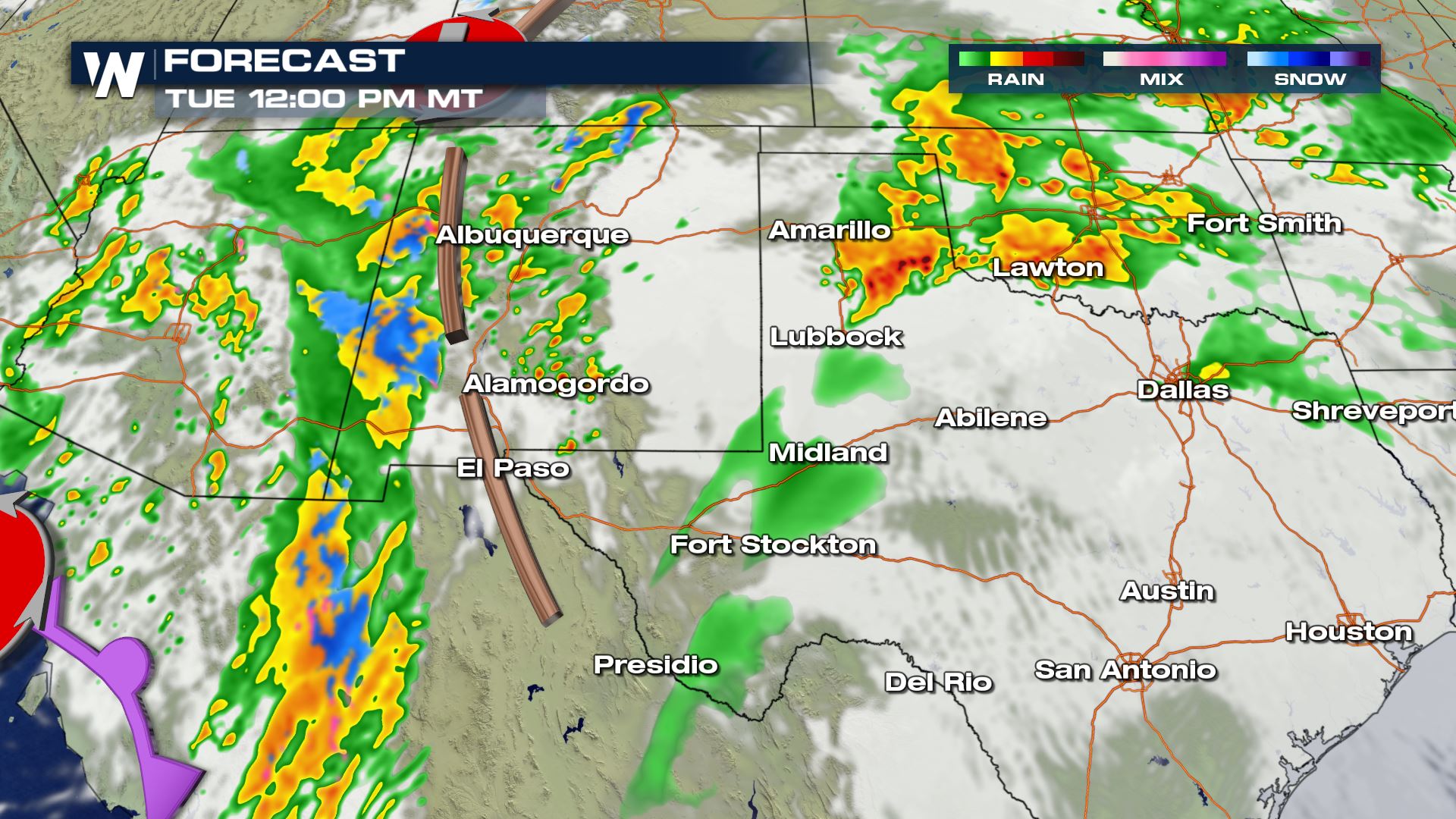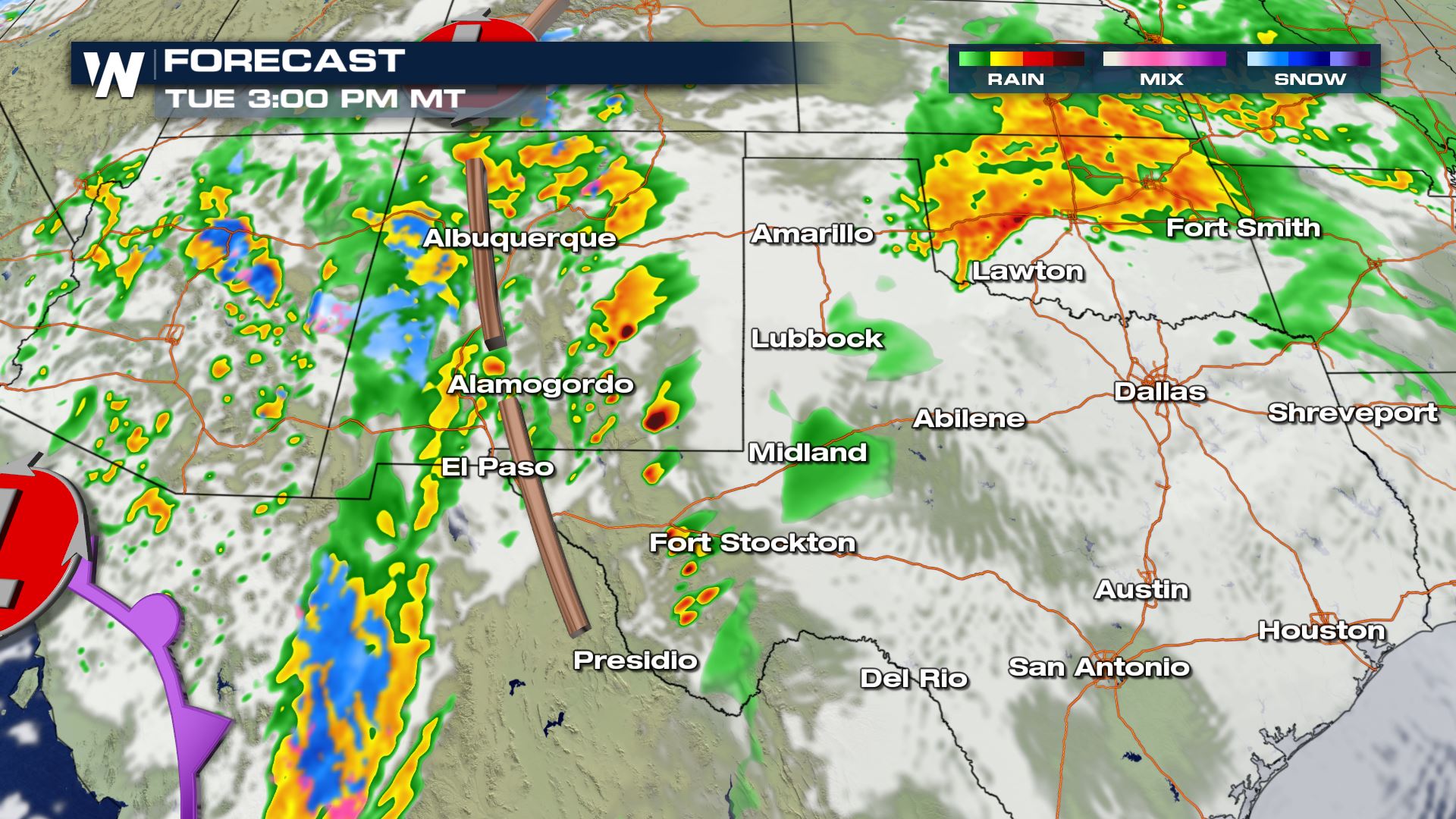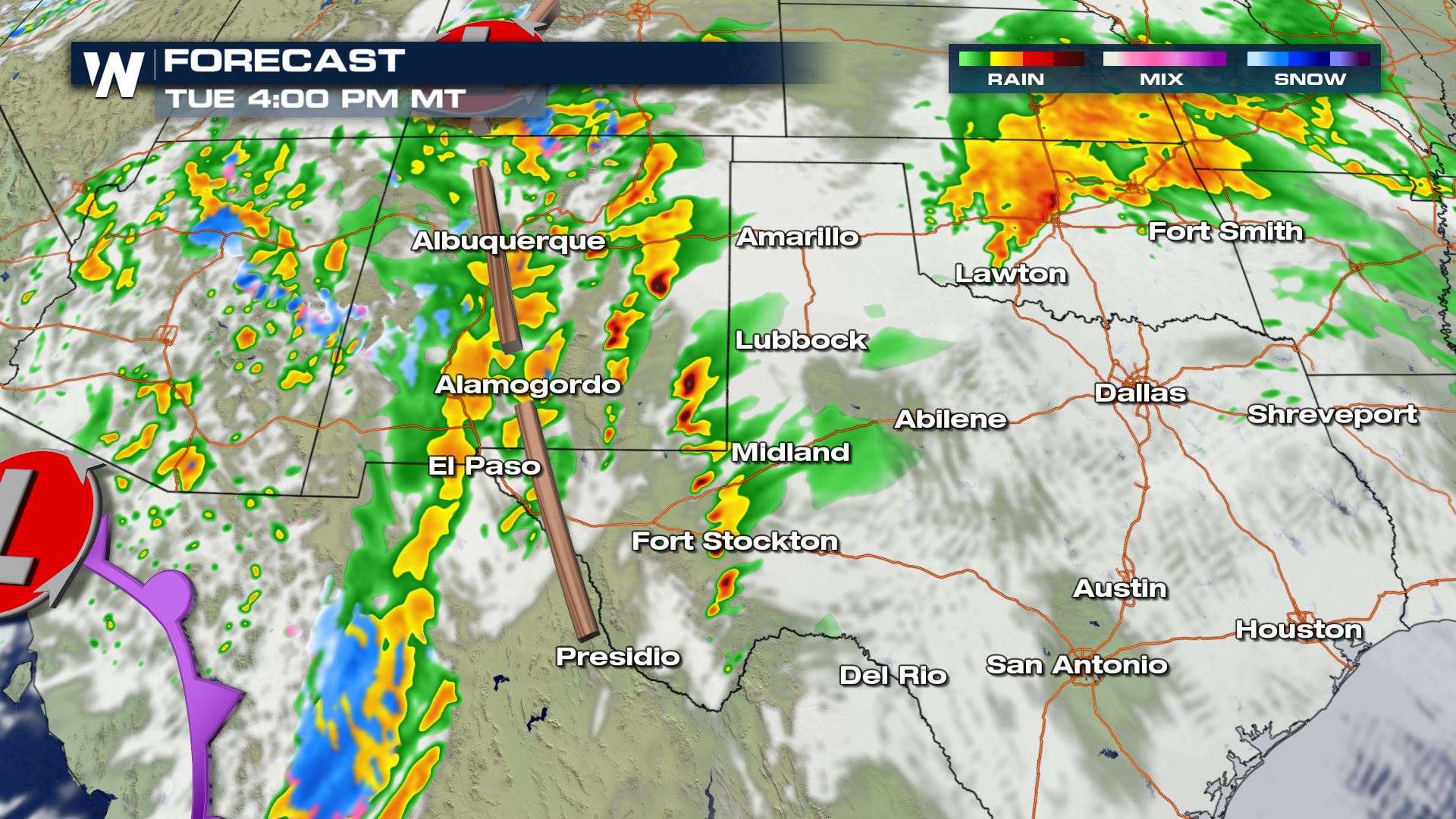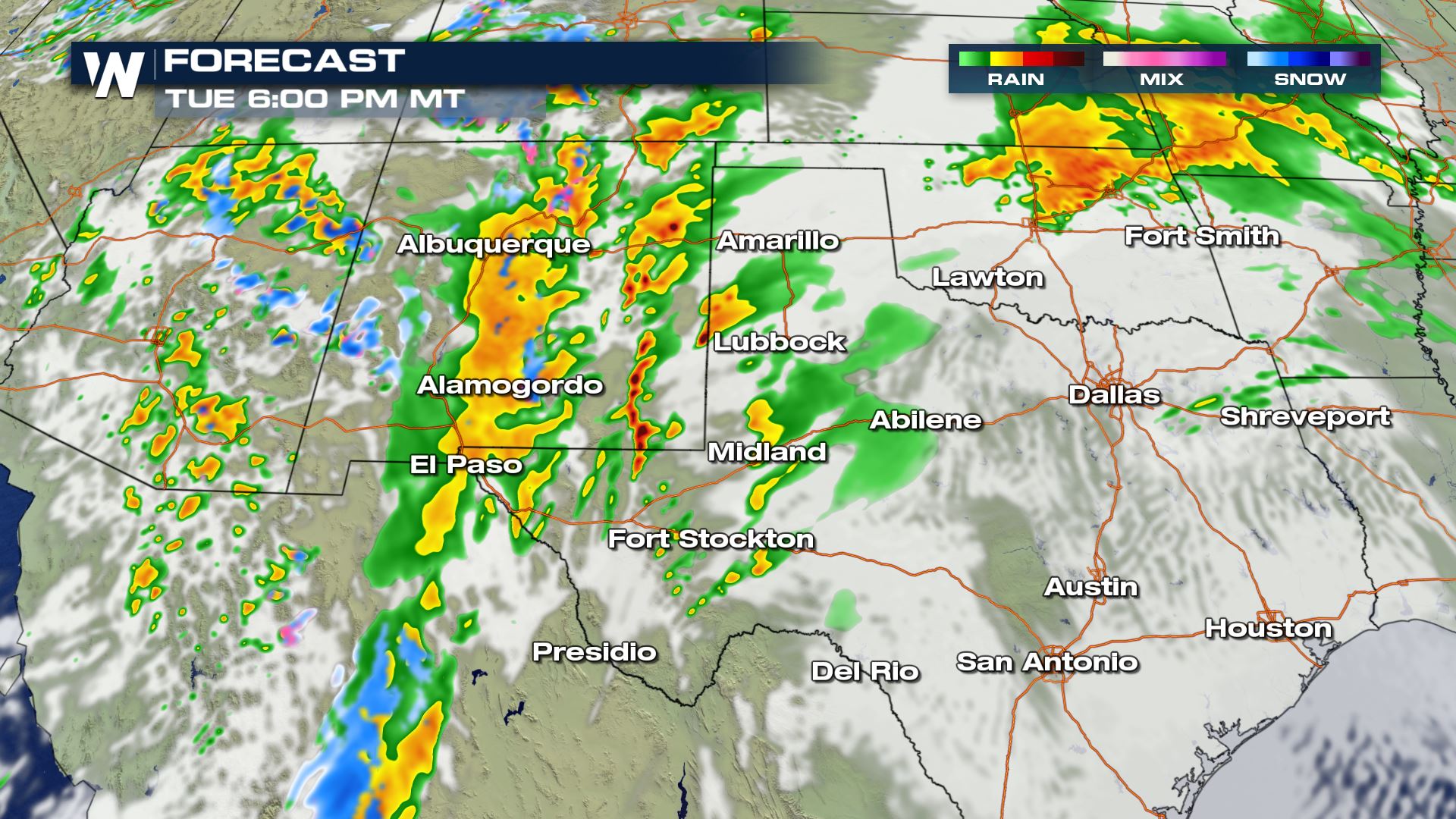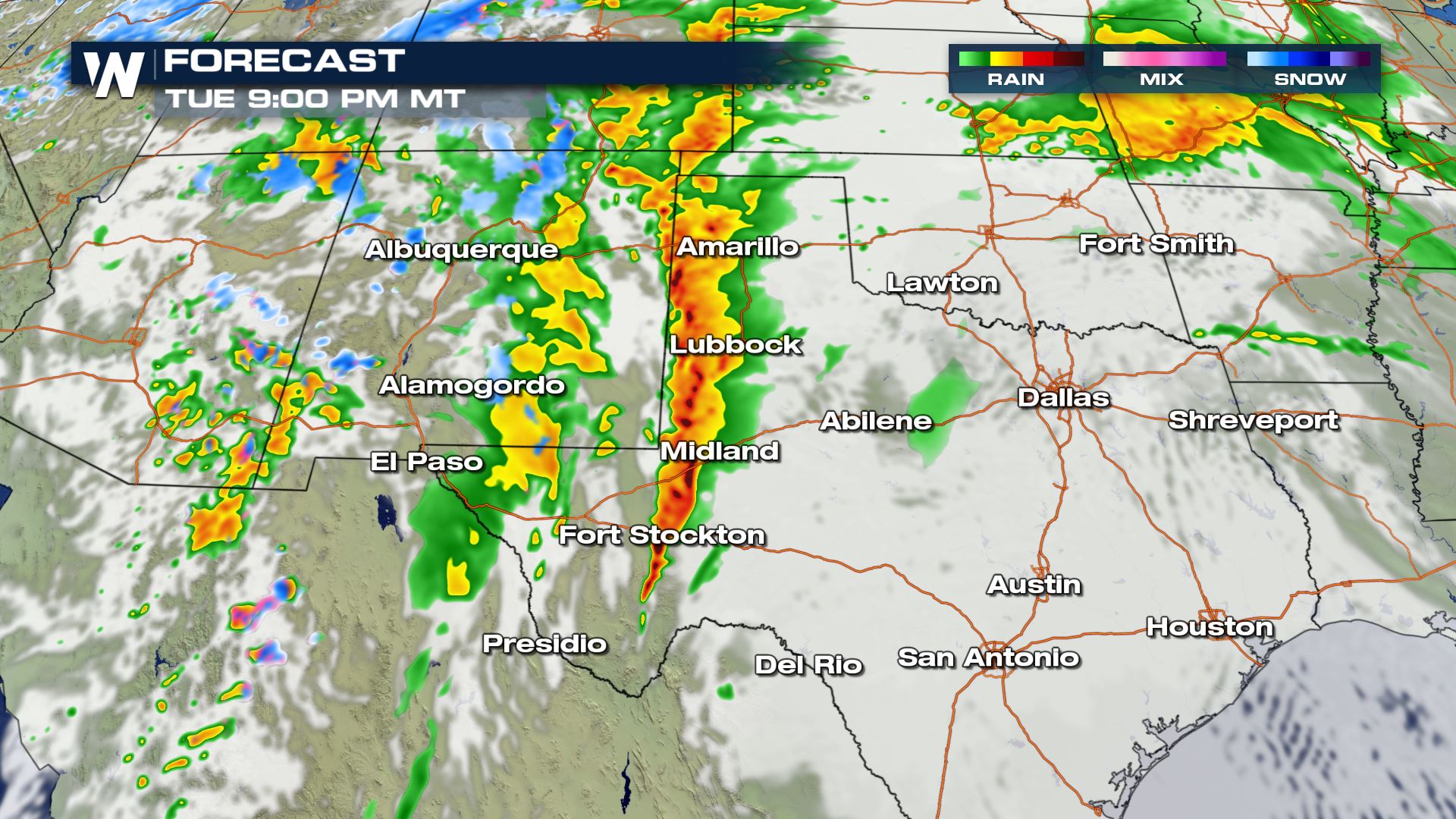 Here is the latest timing of today's storms.  The highest chance for severe storms will be for the afternoon and evening.  Keep checking with WeatherNation for more updates and coverage when severe storms develop.