A surface low pressure system and the associated warm and cold fronts will bring stormy weather to the Lone Star State today. As a cold front moves towards the Texas Gulf Coast, there will be an increasing risk of severe weather this afternoon and evening. Here is the very latest severe forecast.
Severe Outlook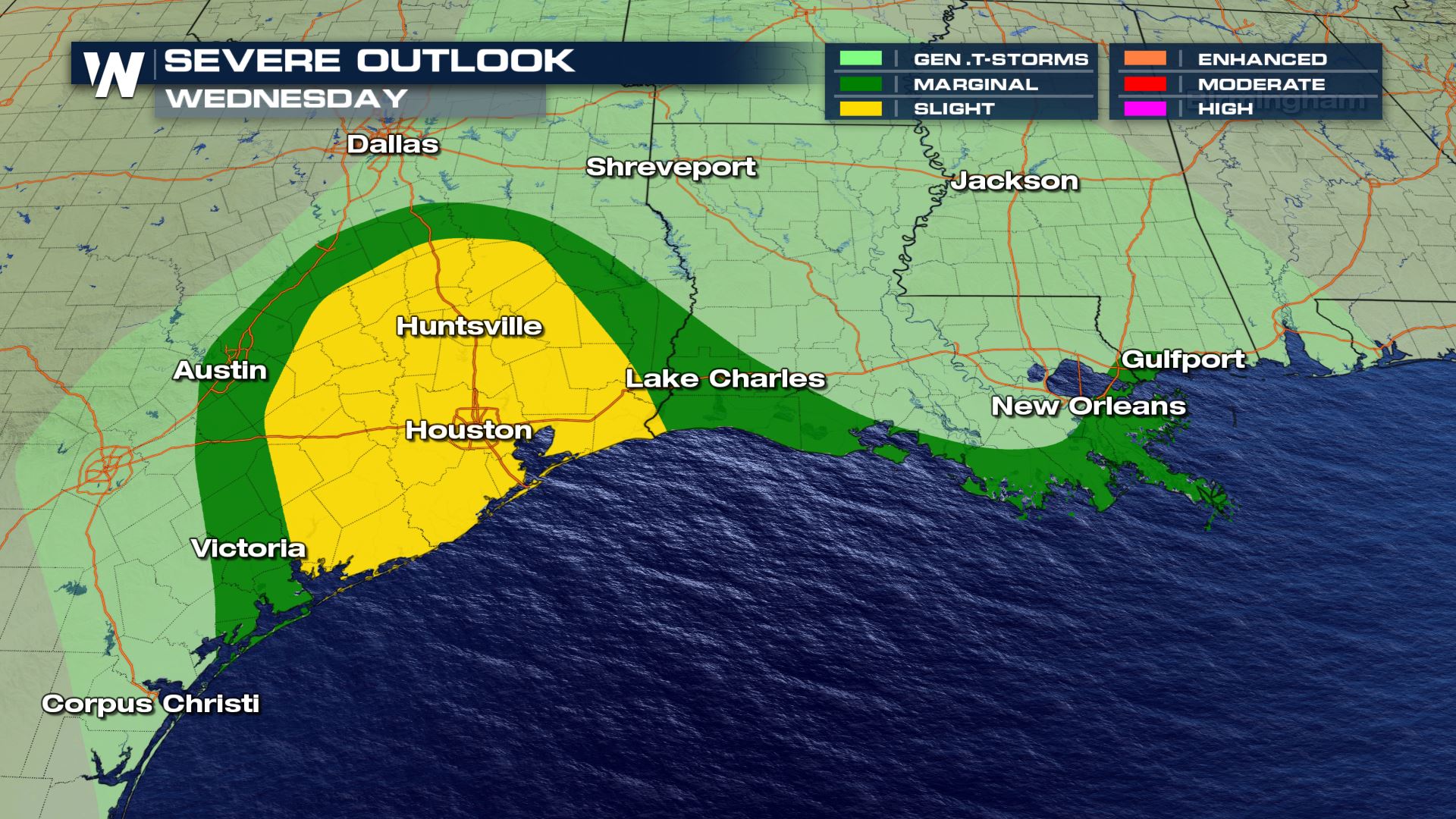 The Storm Prediction Center is highlighting a good portion of the Texas and Louisiana Gulf Coast for a chance of severe storms today and tonight. Areas in and around Houston will have the higher chance for scattered severe storms capable of large hail, damaging winds and tornadoes.
Severe Risks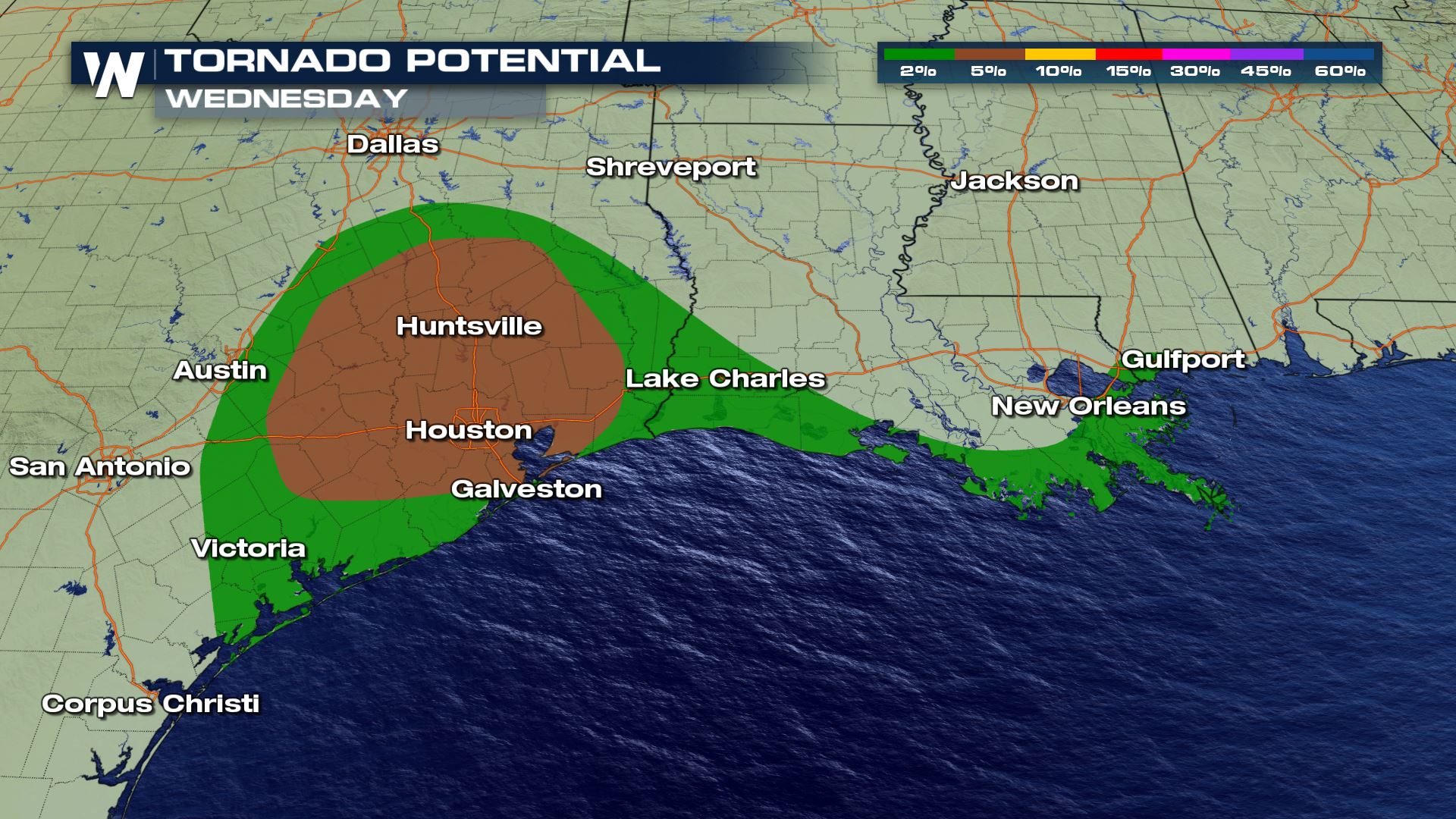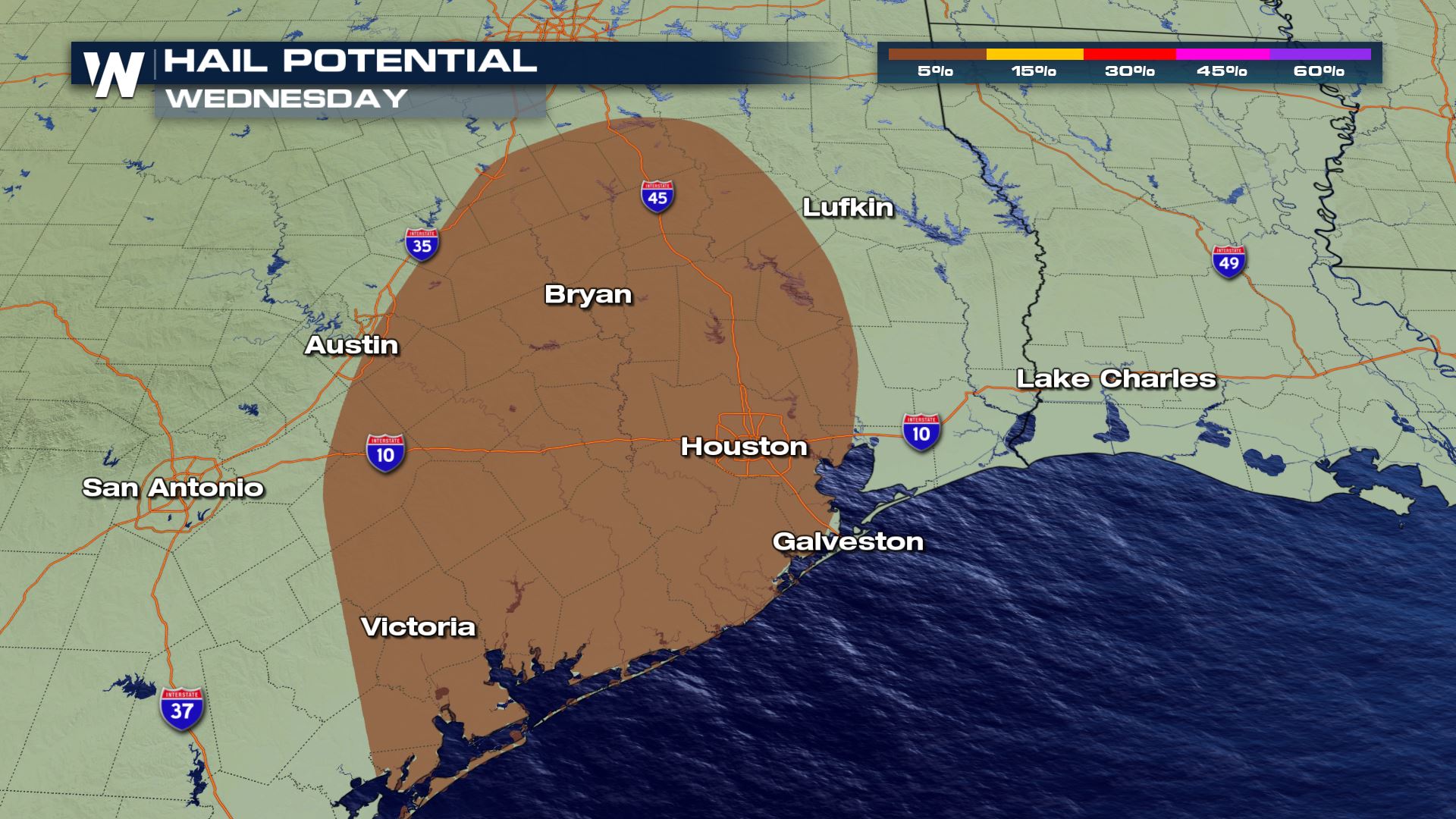 All modes of severe weather are in the forecast with the higher risks being the damaging wind and tornado threat. Isolated spots could see hail up to 1" in diameter.
Forecast
Severe storms will likely begin to fire up over the Gulf Coast of Texas during the afternoon hours. Here is the latest forecast.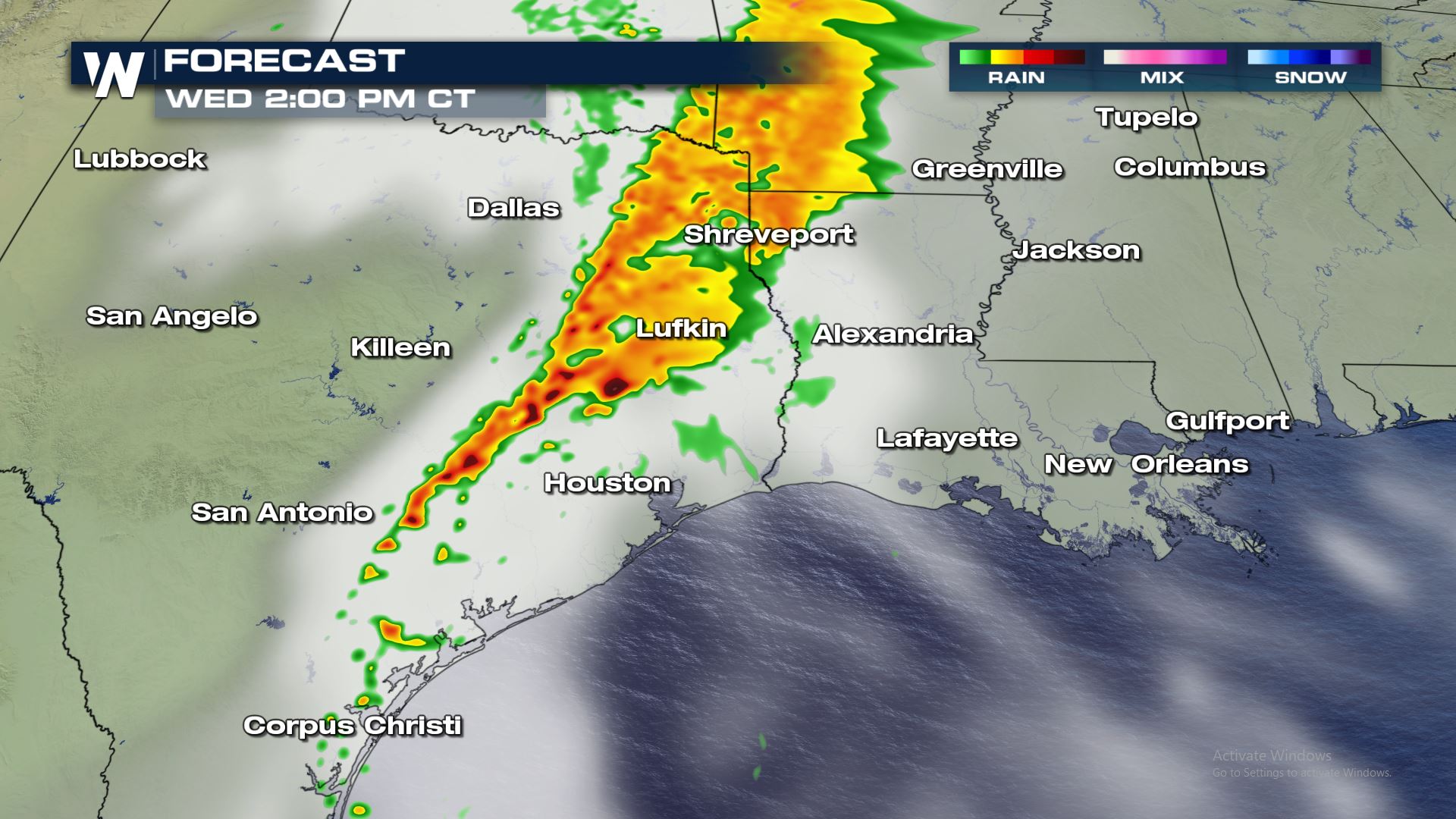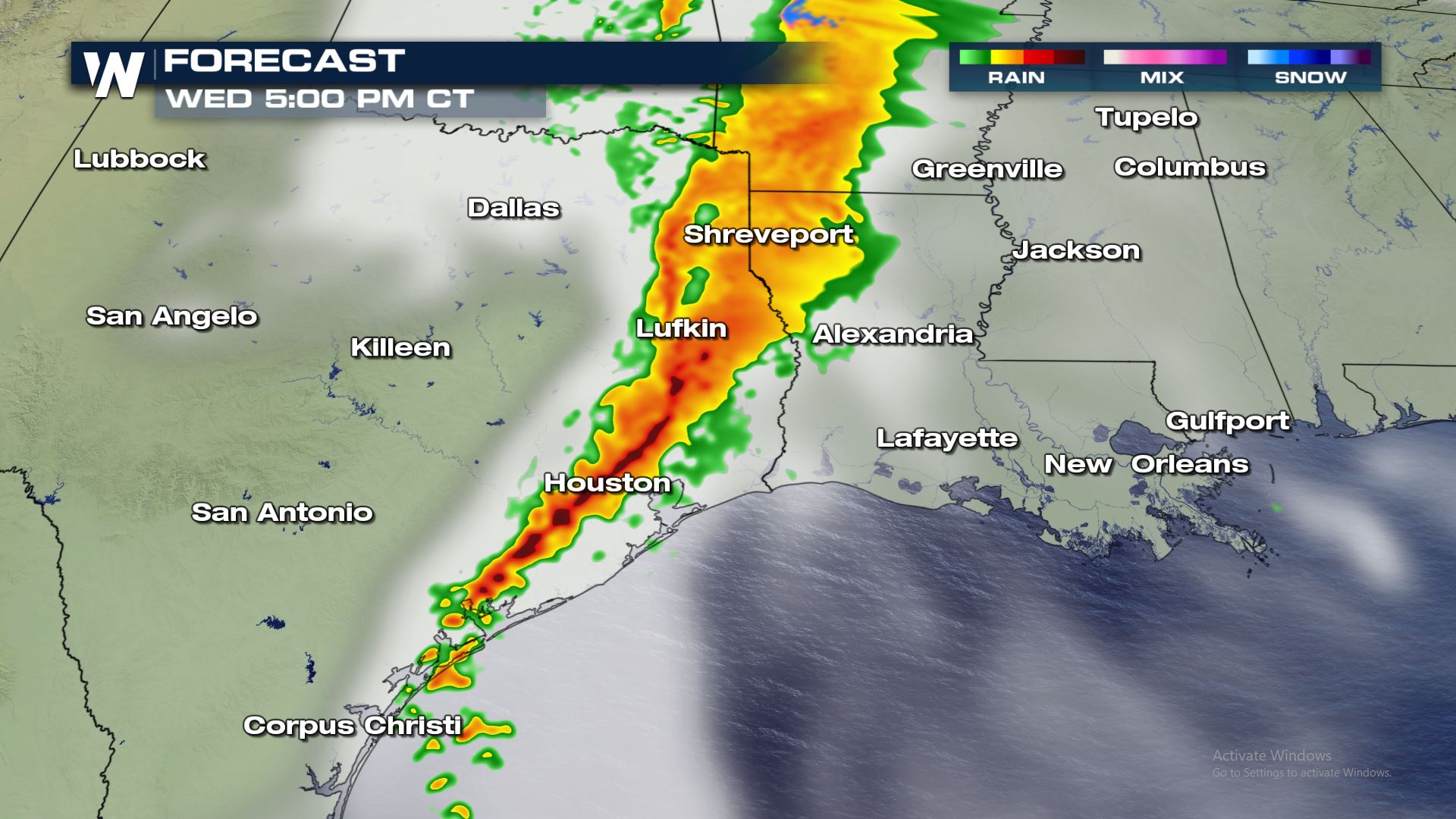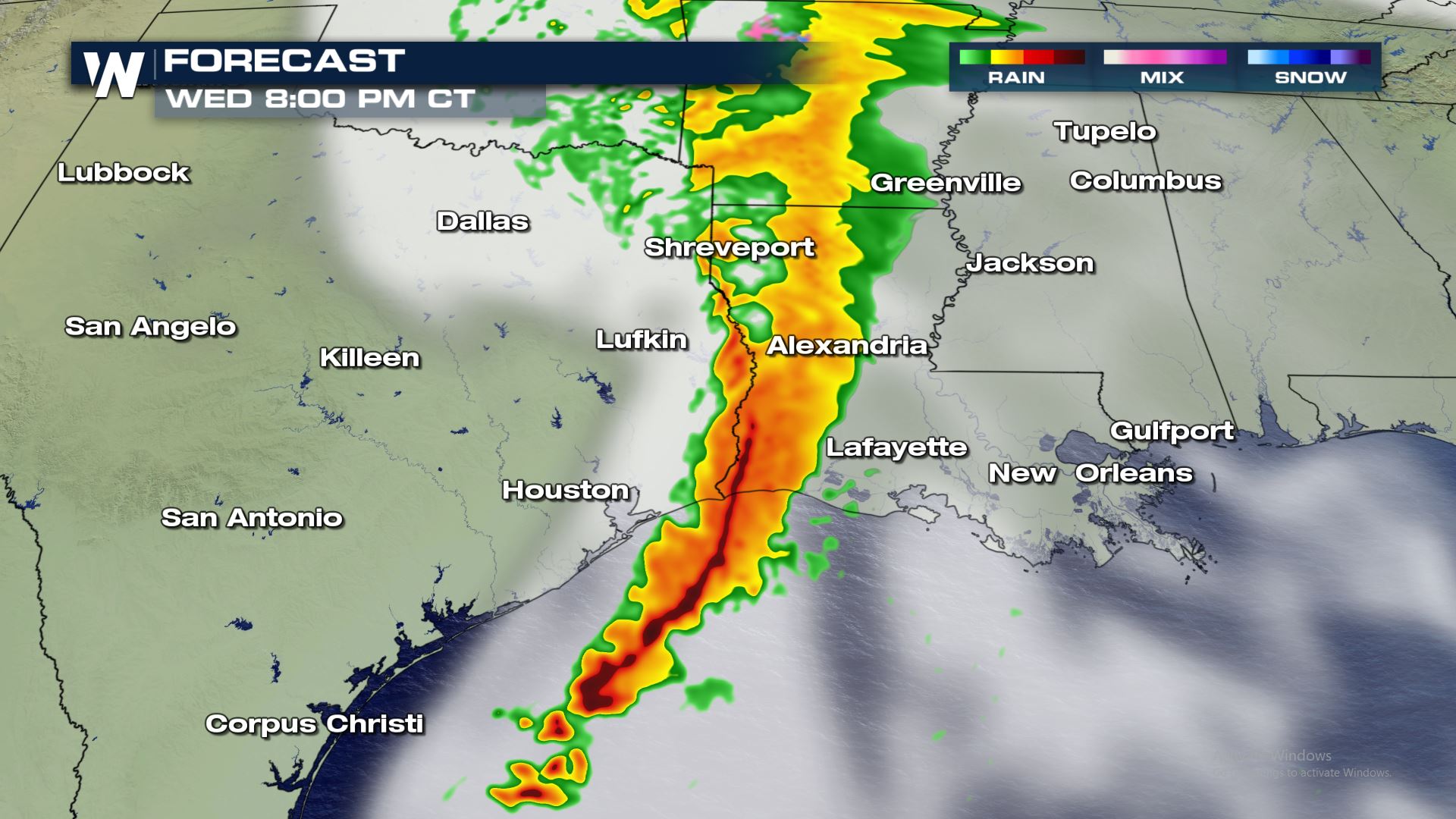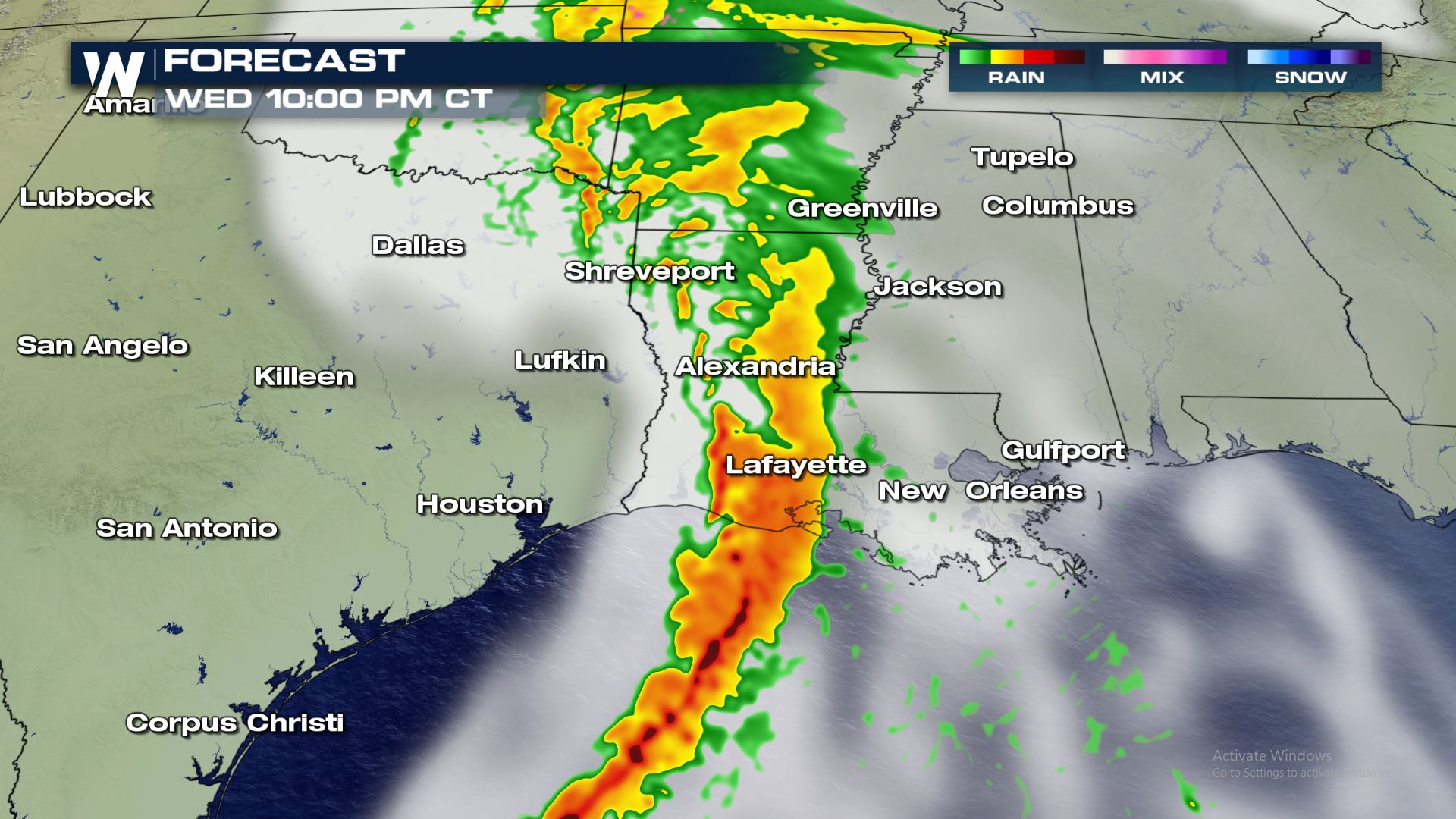 Rain Forecast
Another risk to be on alert for will be the heavy rain potential in the Ark-La-Tex.  This is where over 3" of rainfall is possible and flash flooding could take place.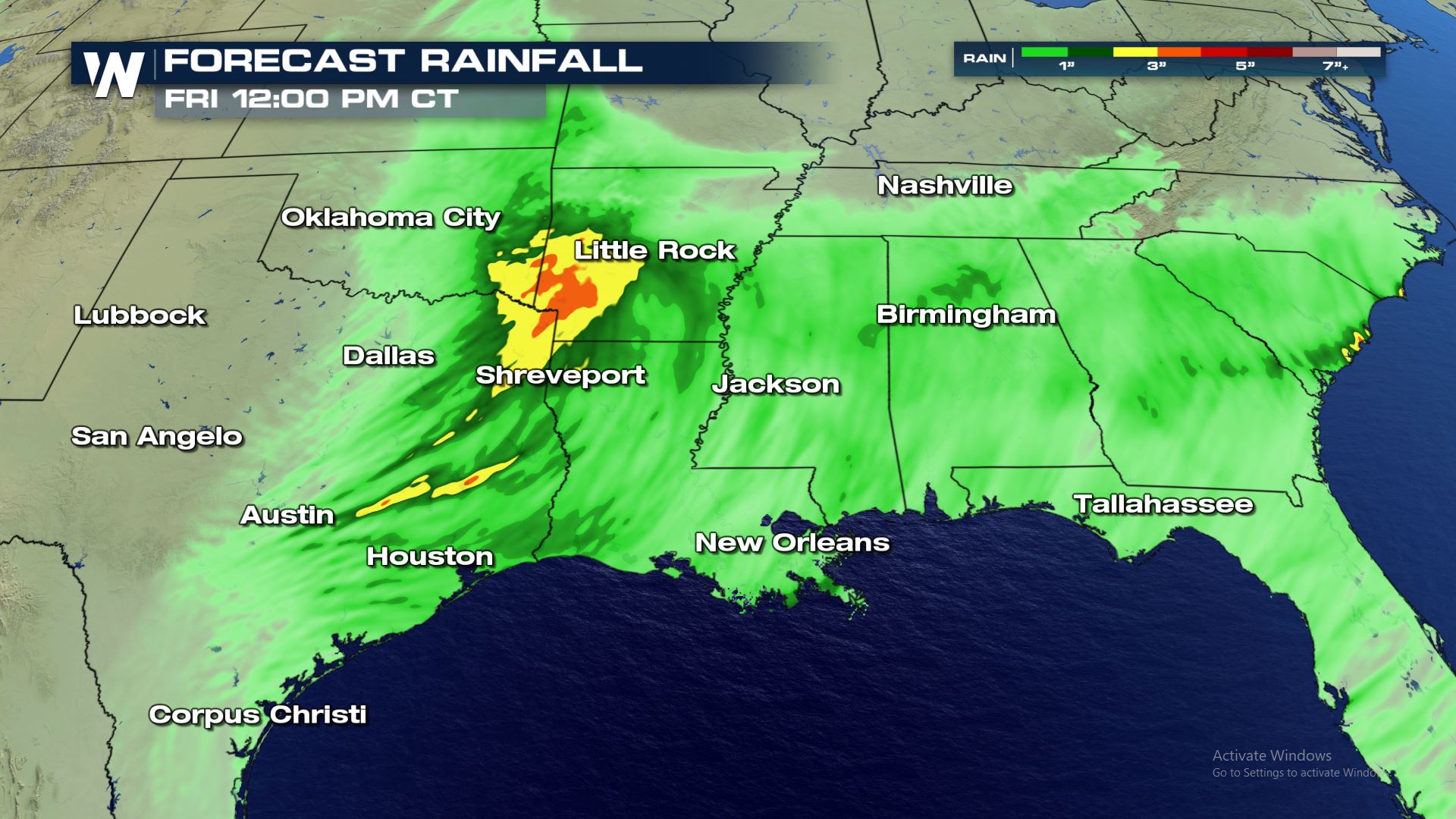 Stay with WeatherNation for any changes between now and midweek on this storm!