Increasing shower and storms chances along a cold front today for the Eastern U.S..  Some storms could be severe with damaging winds and an isolated tornado. The highest risk of severe storms will be across the State of North Carolina. Here is the very latest.
Severe Outlook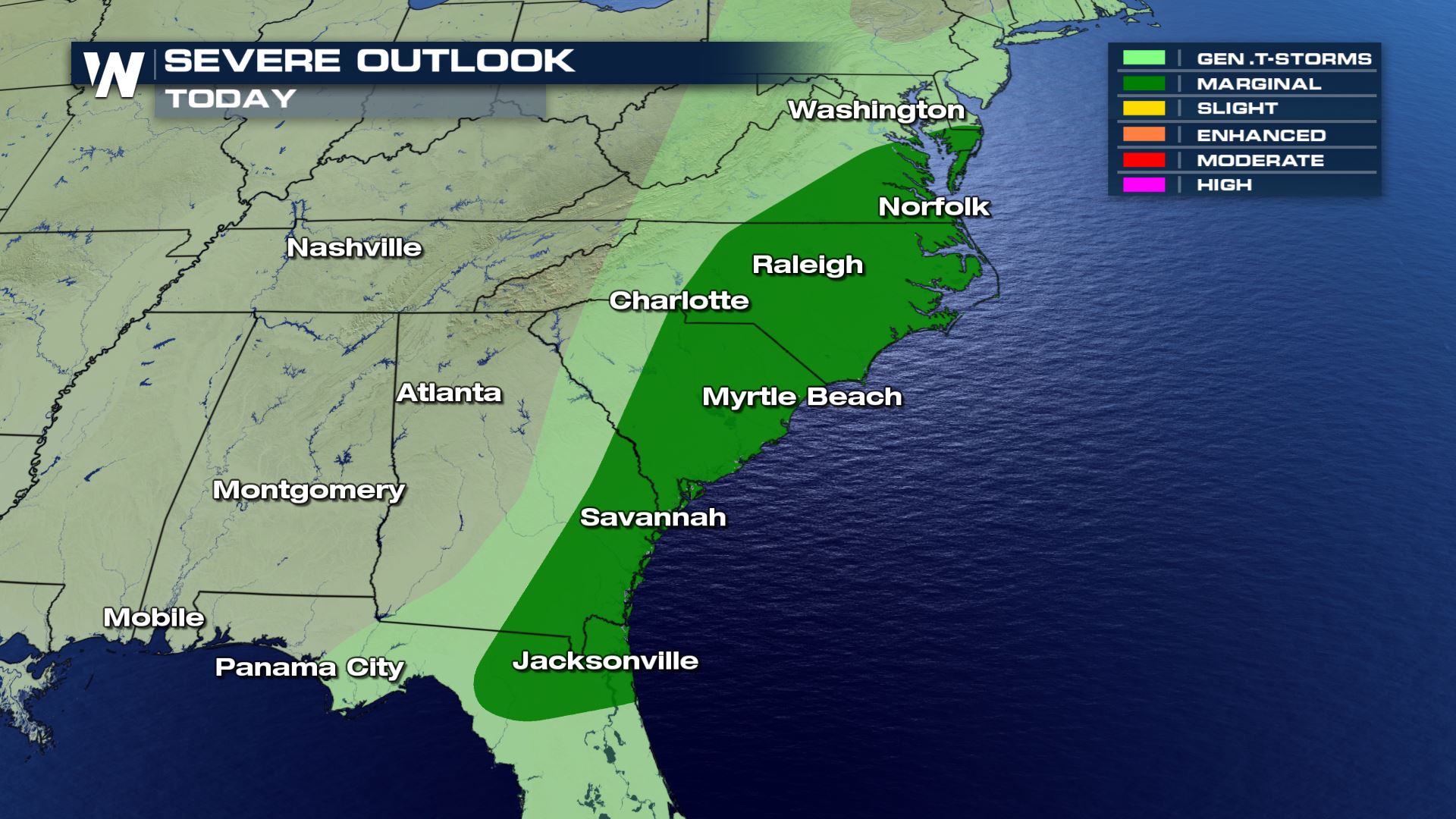 Severe storms will be possible across the Southeast and Mid-Atlantic this afternoon and evening.  Most of the severe storms will be very isolated, but parts of North Carolina could see scattered severe storms. You will want to be weather aware today for these areas.
Severe Set-Up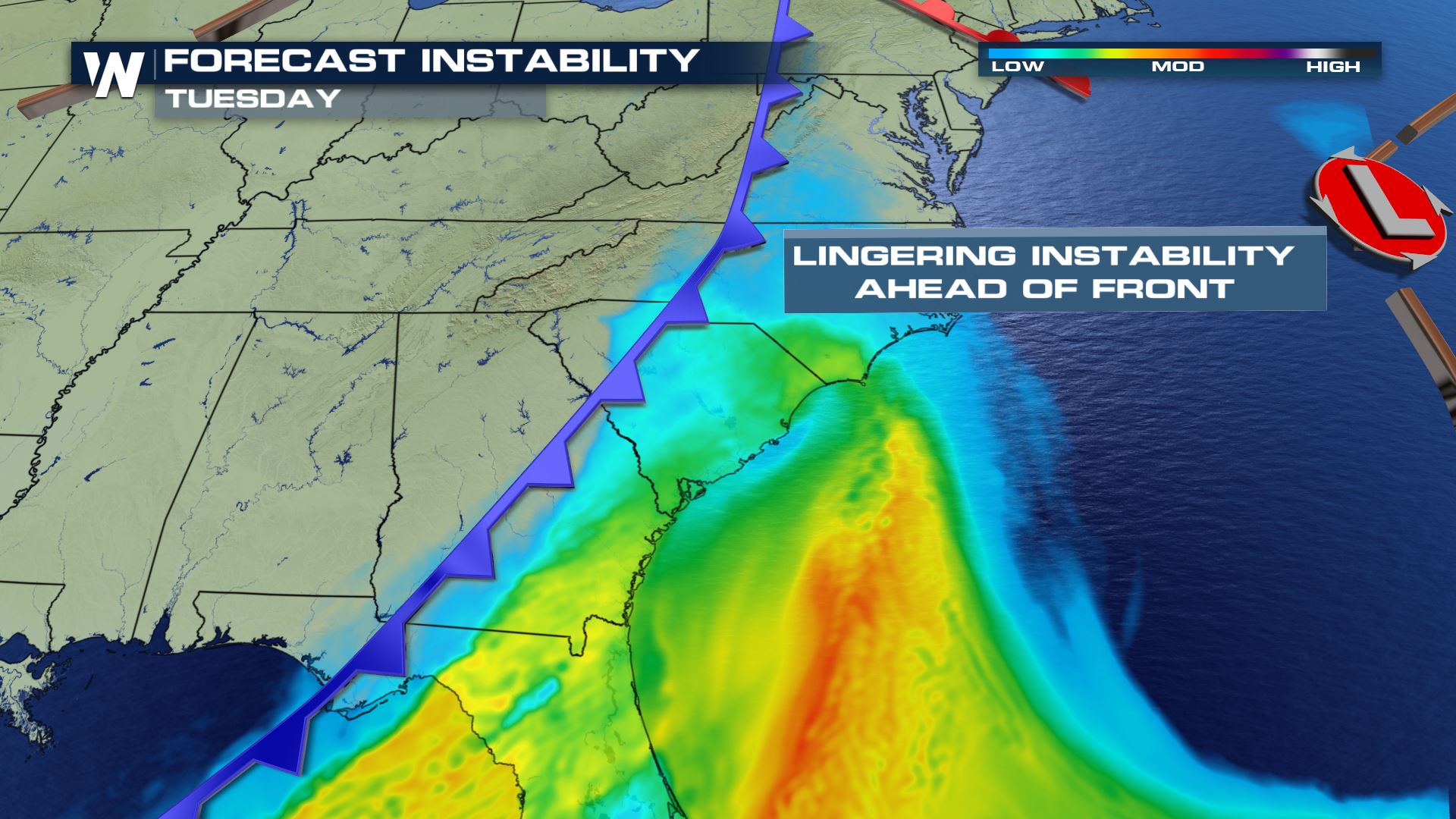 There is still some instability out ahead of today's cold front (the same front that has provided severe storms the last few days).  This will help lead to rising air in the atmosphere to help storms develop and strengthen.
Severe Risks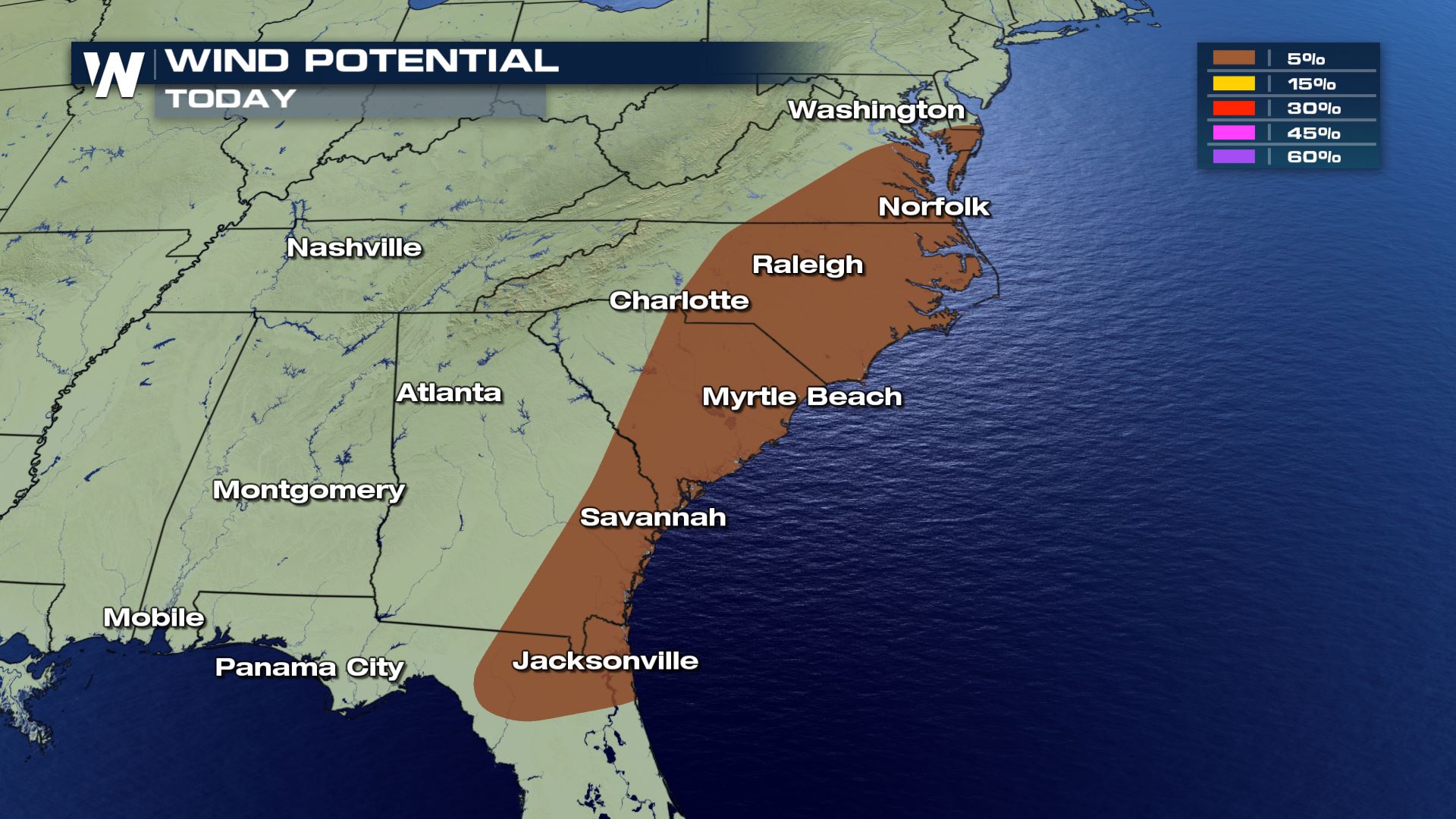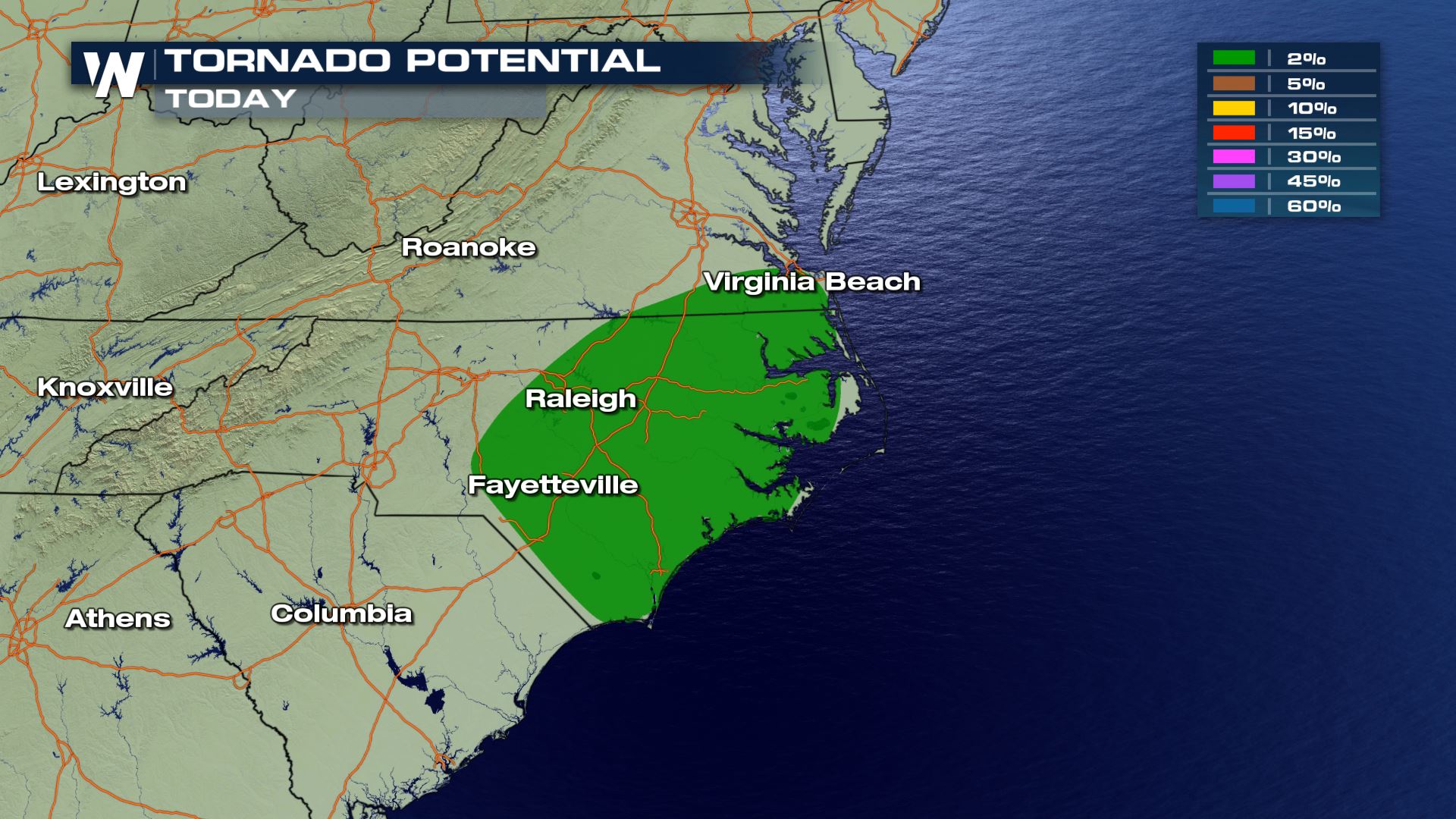 The severe hail risk will be low today, but damaging winds and an isolated tornado will still be in the forecast with the tornado threat confined to North Carolina.
Forecast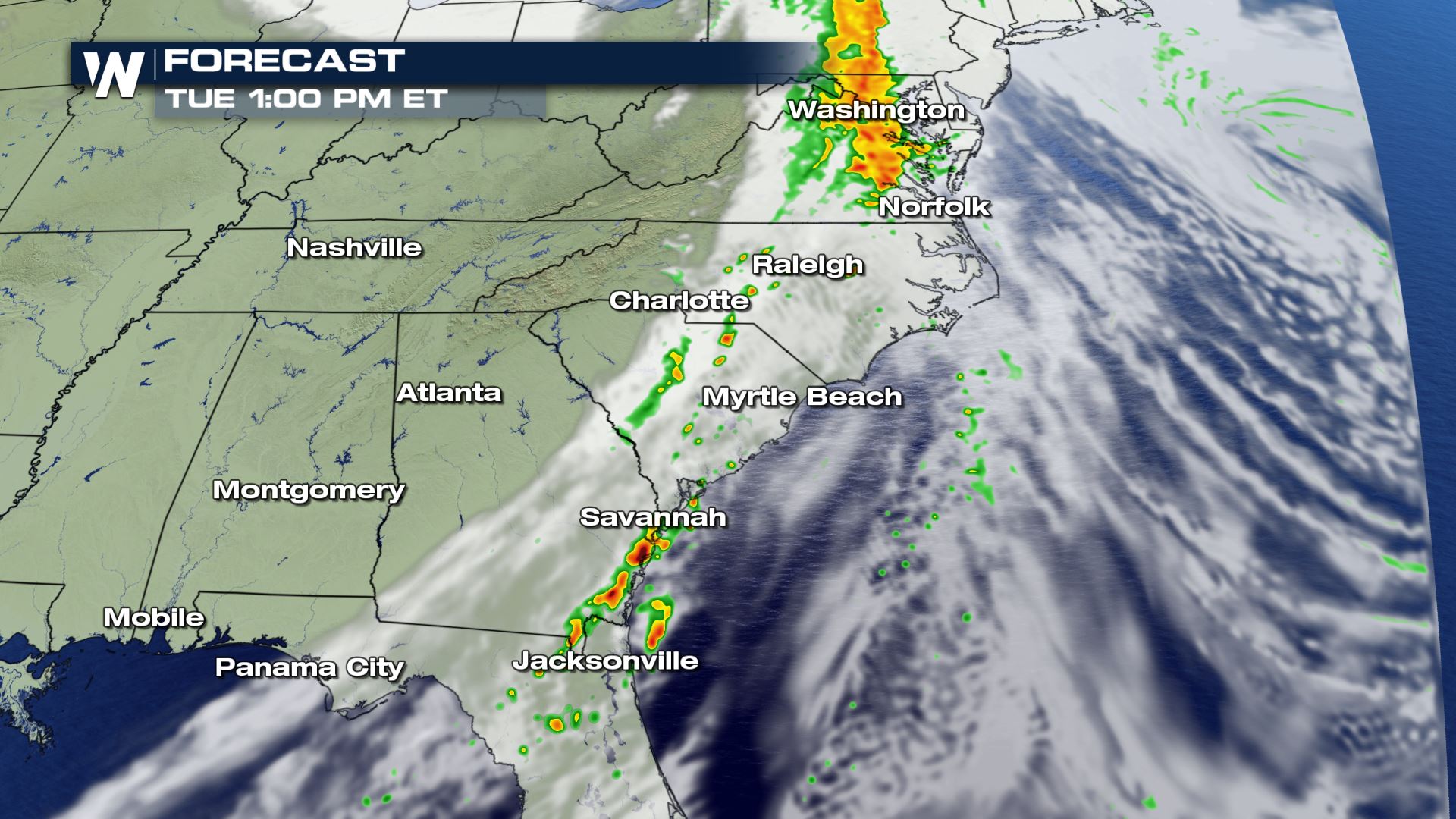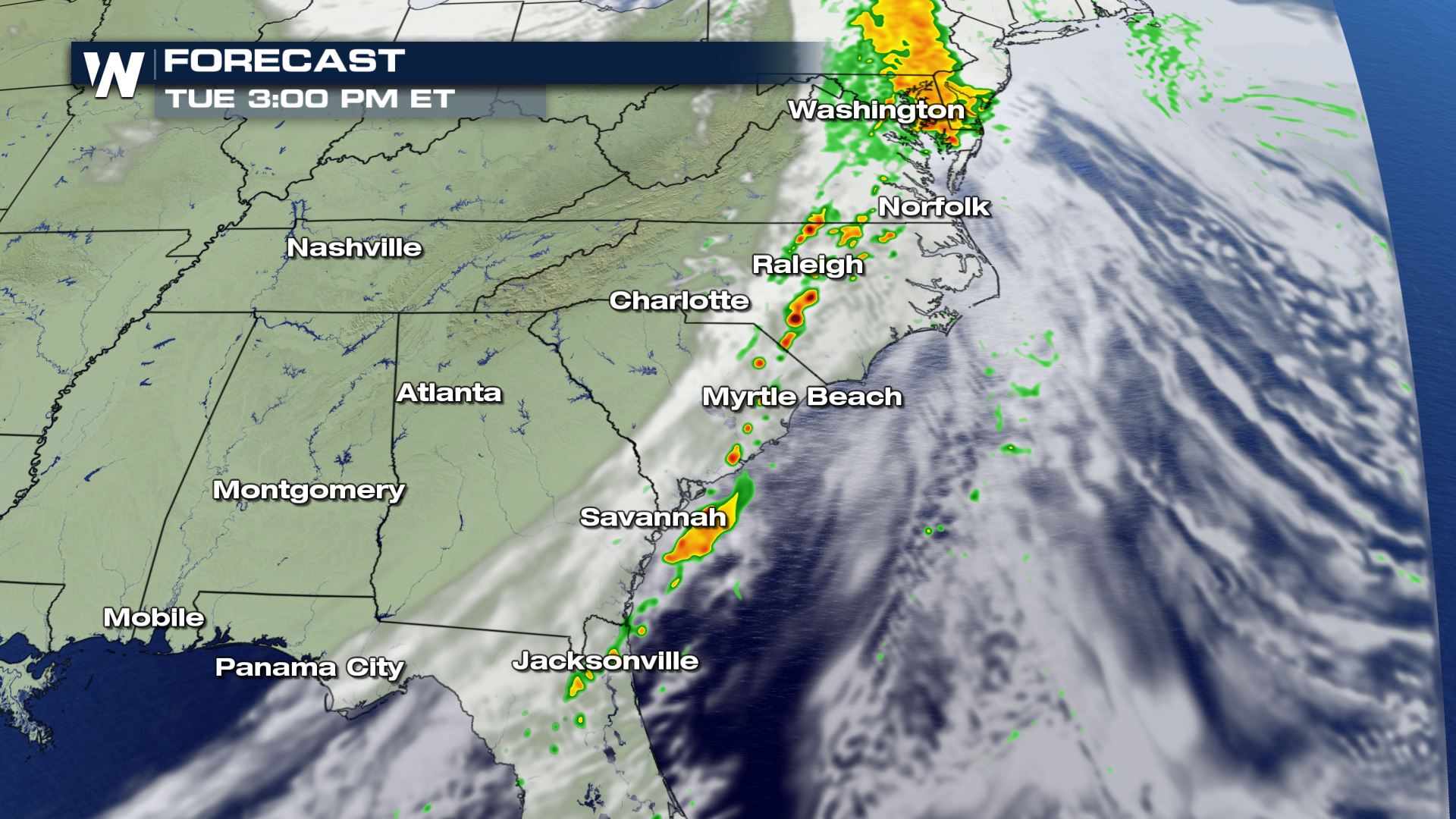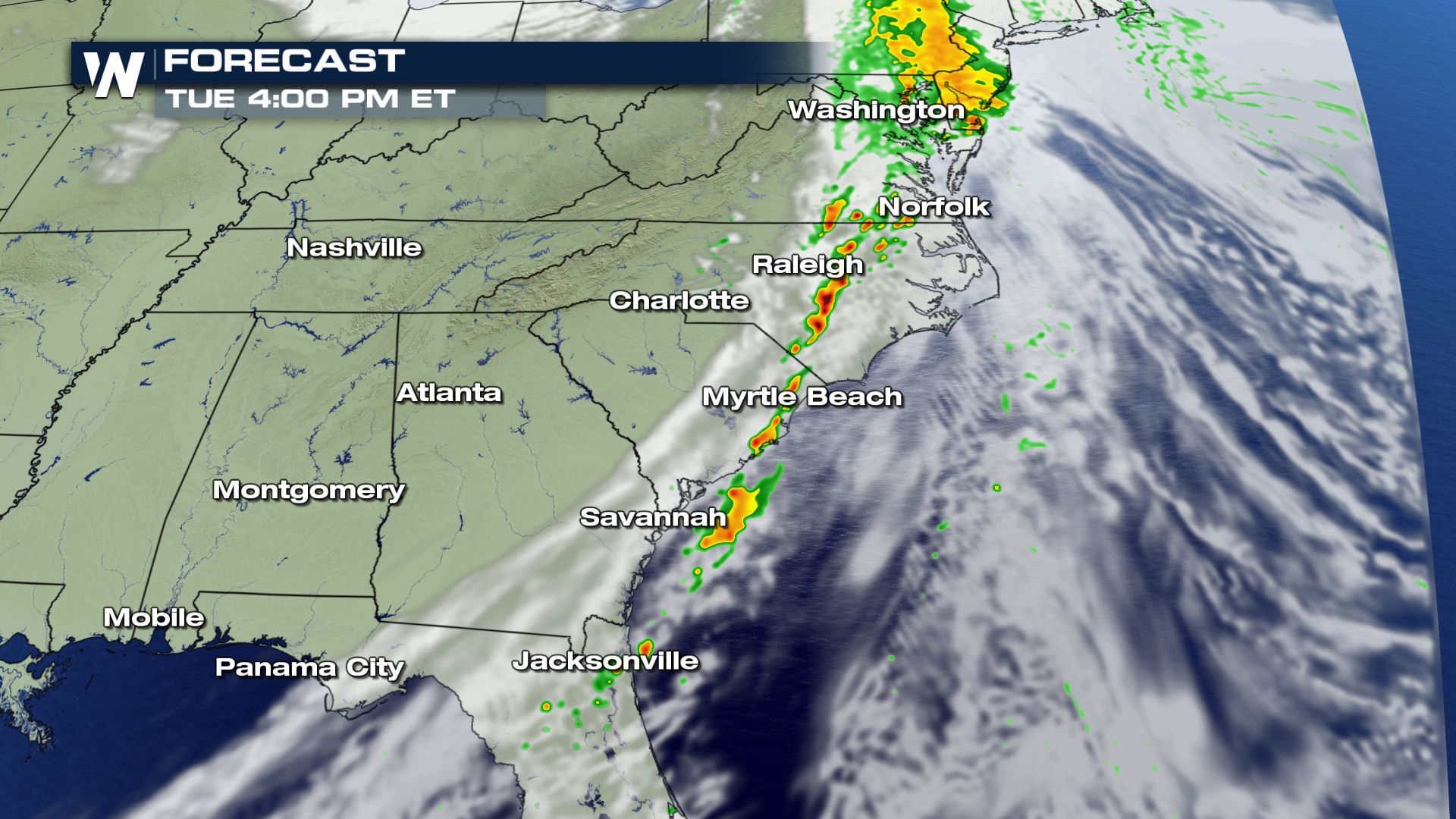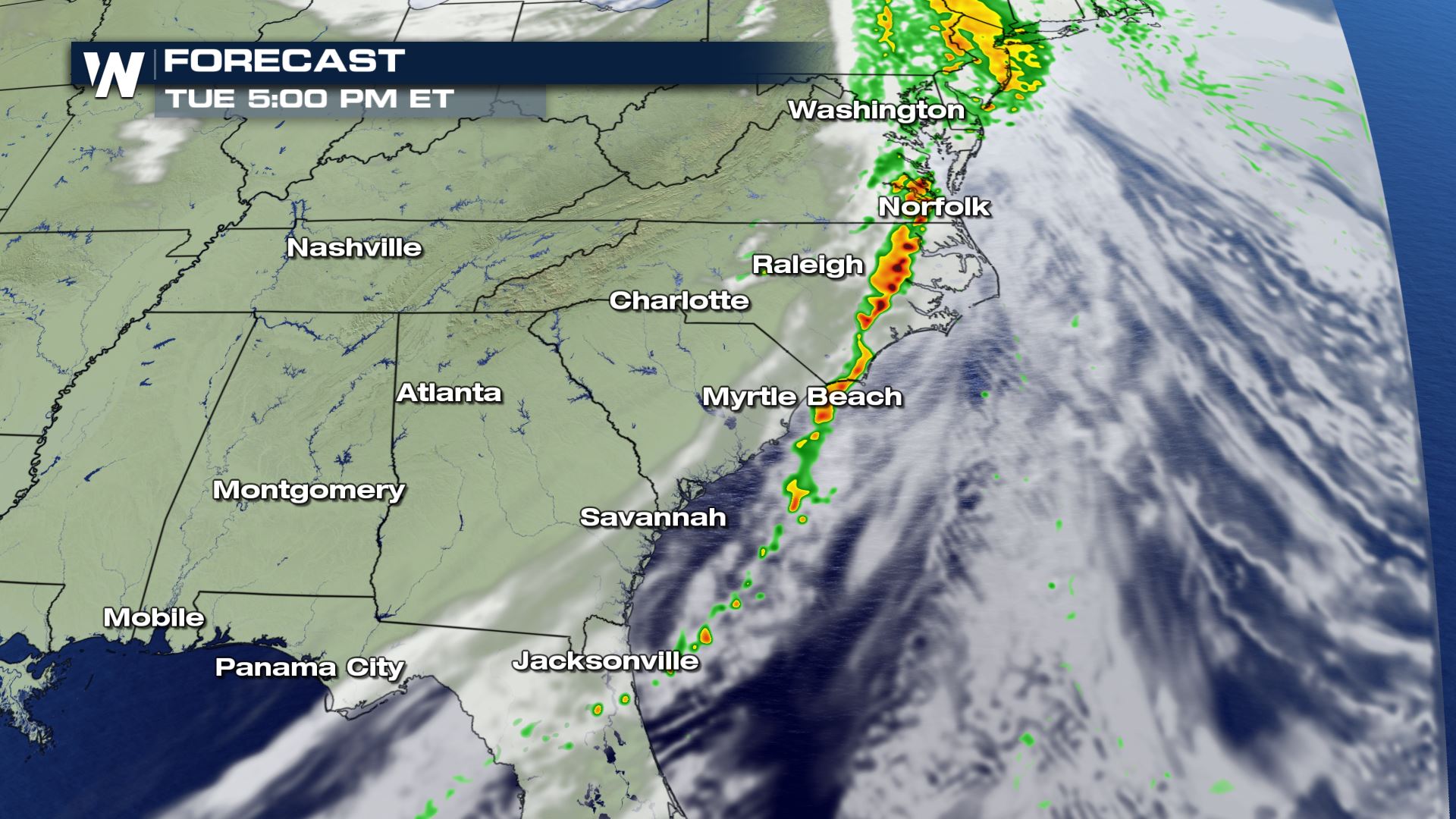 The timing for today's showers and storms will be all morning and through the early evening. The cold front moves into the Atlantic late tonight and will take the severe risk along with it. These areas can expect beautiful conditions Wednesday afternoon. Keep checking with WeatherNation for the latest severe updates.