Strong mid and upper level winds mixing in with strong moisture will the chance for severe storms today across areas of the mid-Atlantic.  Cities like Baltimore, Philadelphia, Washington D.C. and Arlington will all have the risk for large hail and damaging wind gusts over 58 mph.  Here is the very latest.
Severe Outlook
Isolated to scattered severe storms today from Chattanooga, Tennesee to Trenton, New Jersey for the risk of heavy rain damaging winds and large hail.  Be weather aware in these areas throughout the morning and the afternoon.
Severe Risks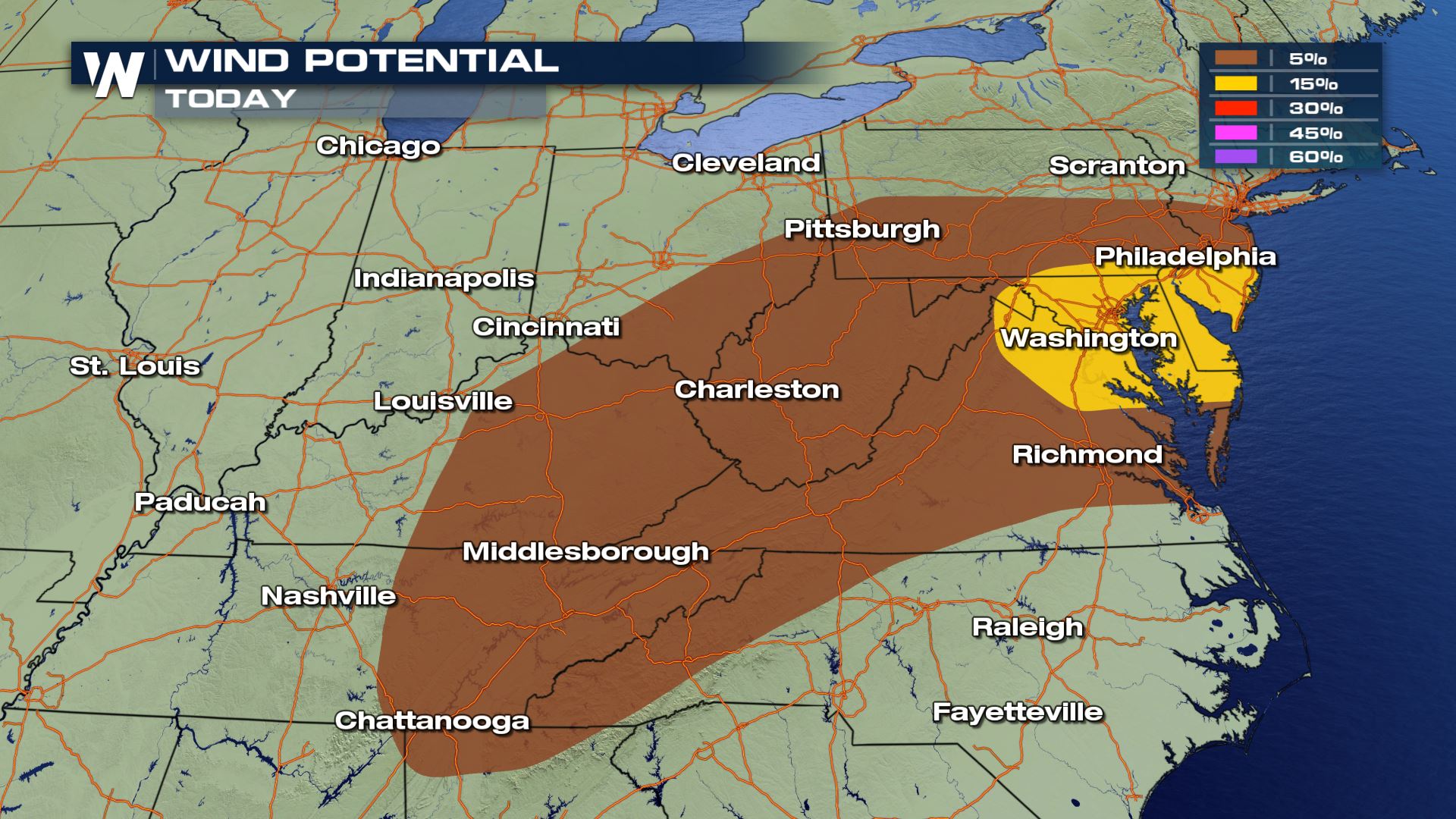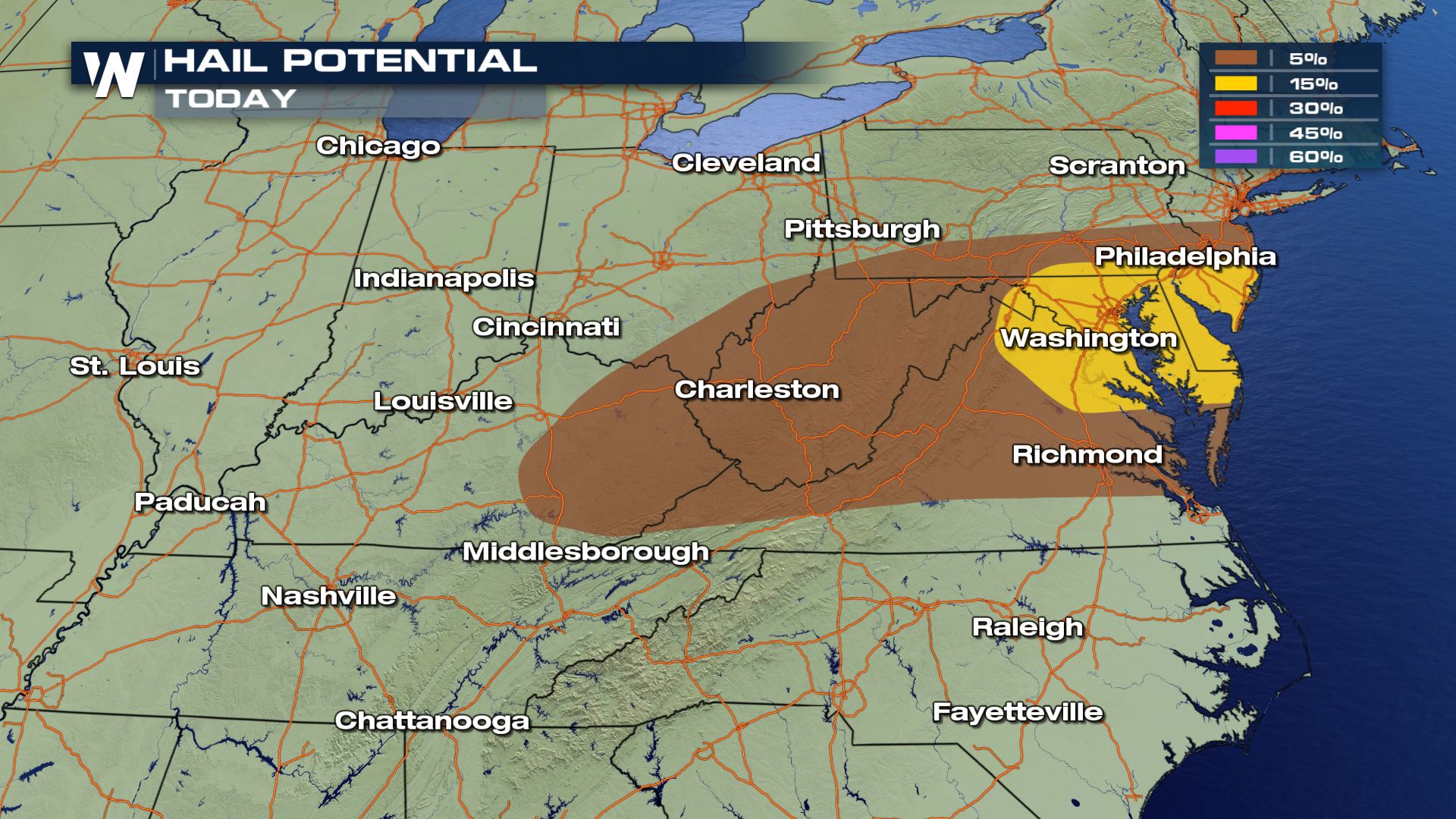 The hail and wind risk will be highest over Maryland, Virginia and Delaware this afternoon and evening.  Hail could reach 1" in diameter and winds could exceed 58 mph in these areas.
Forecast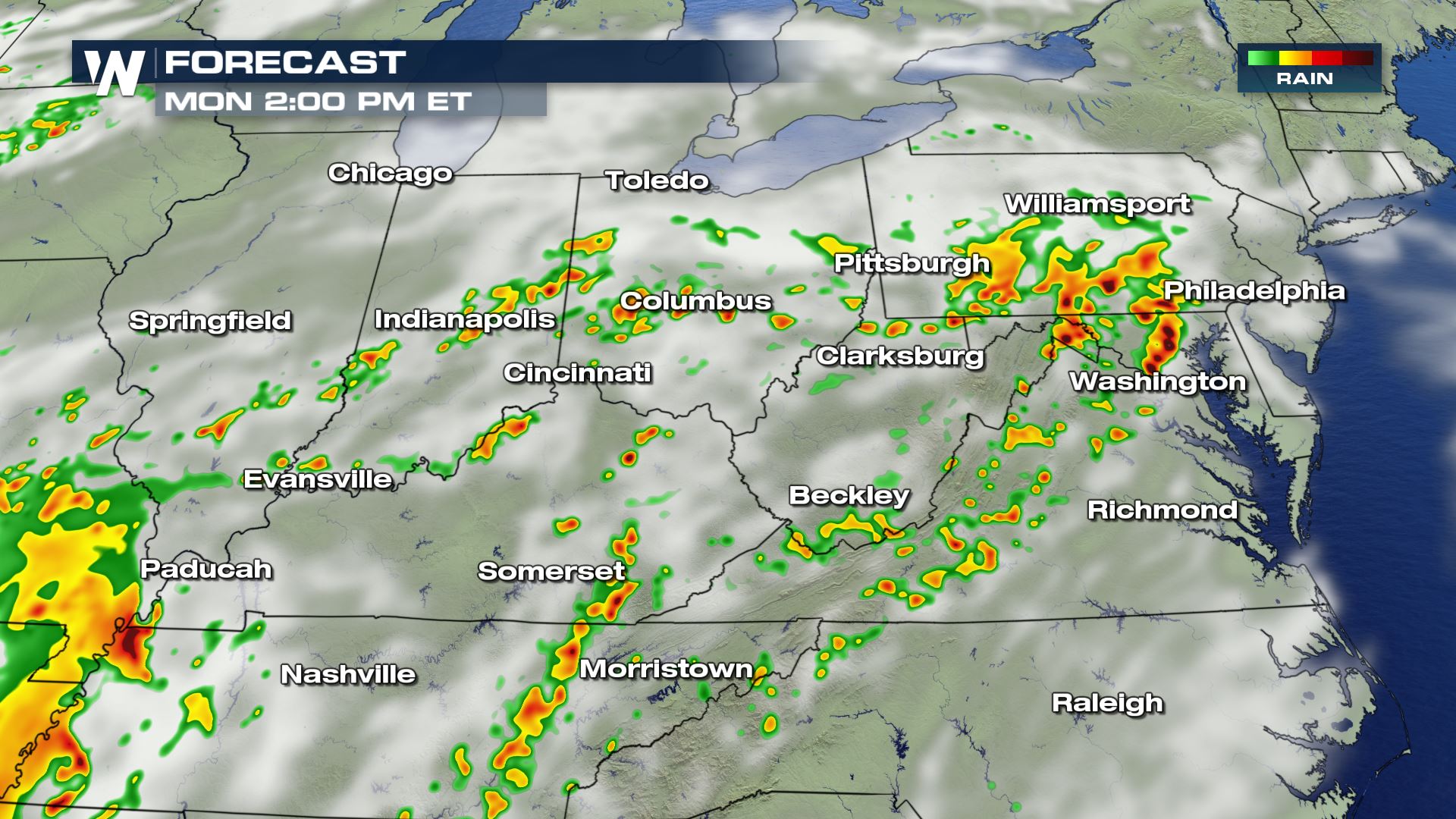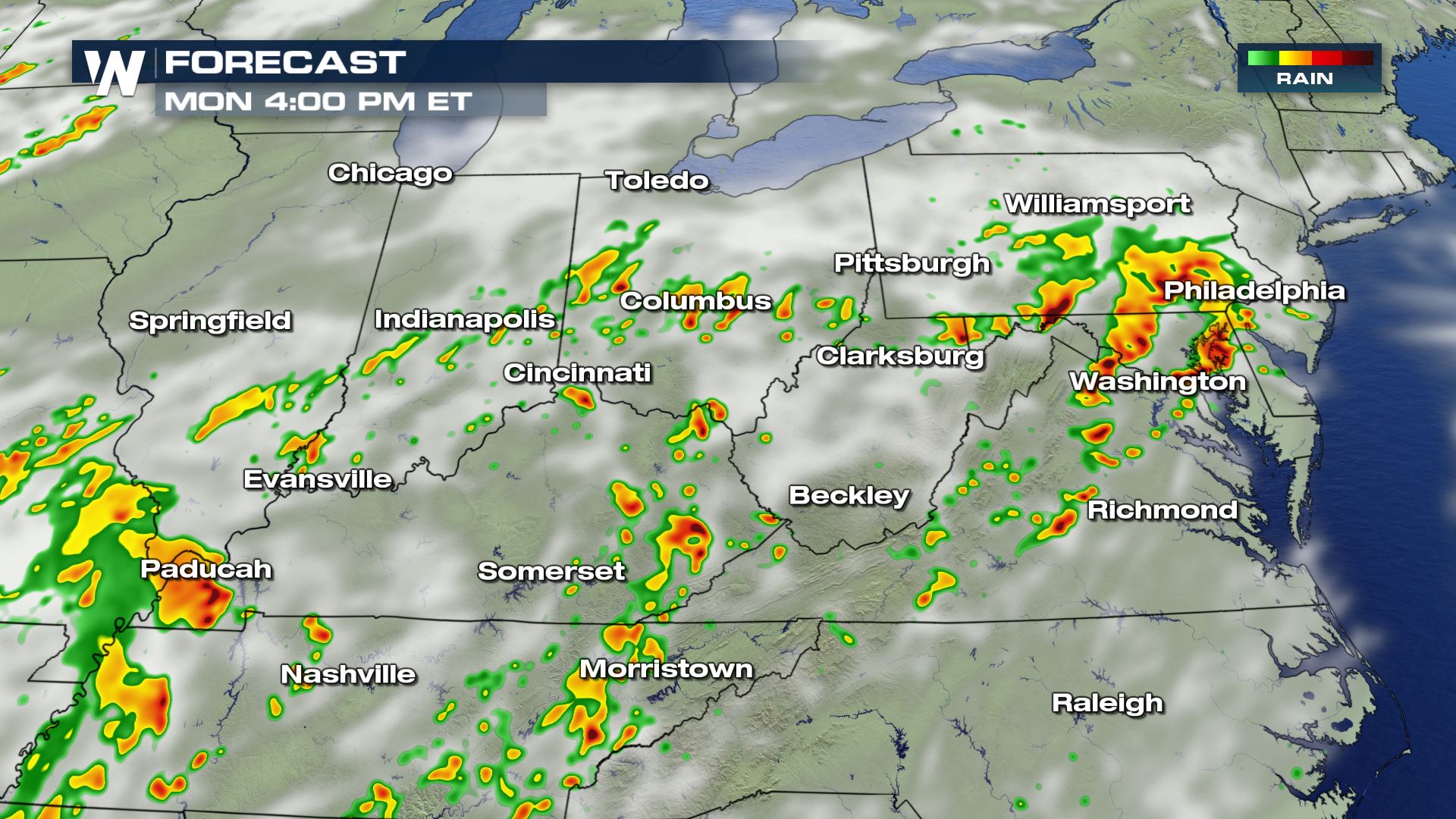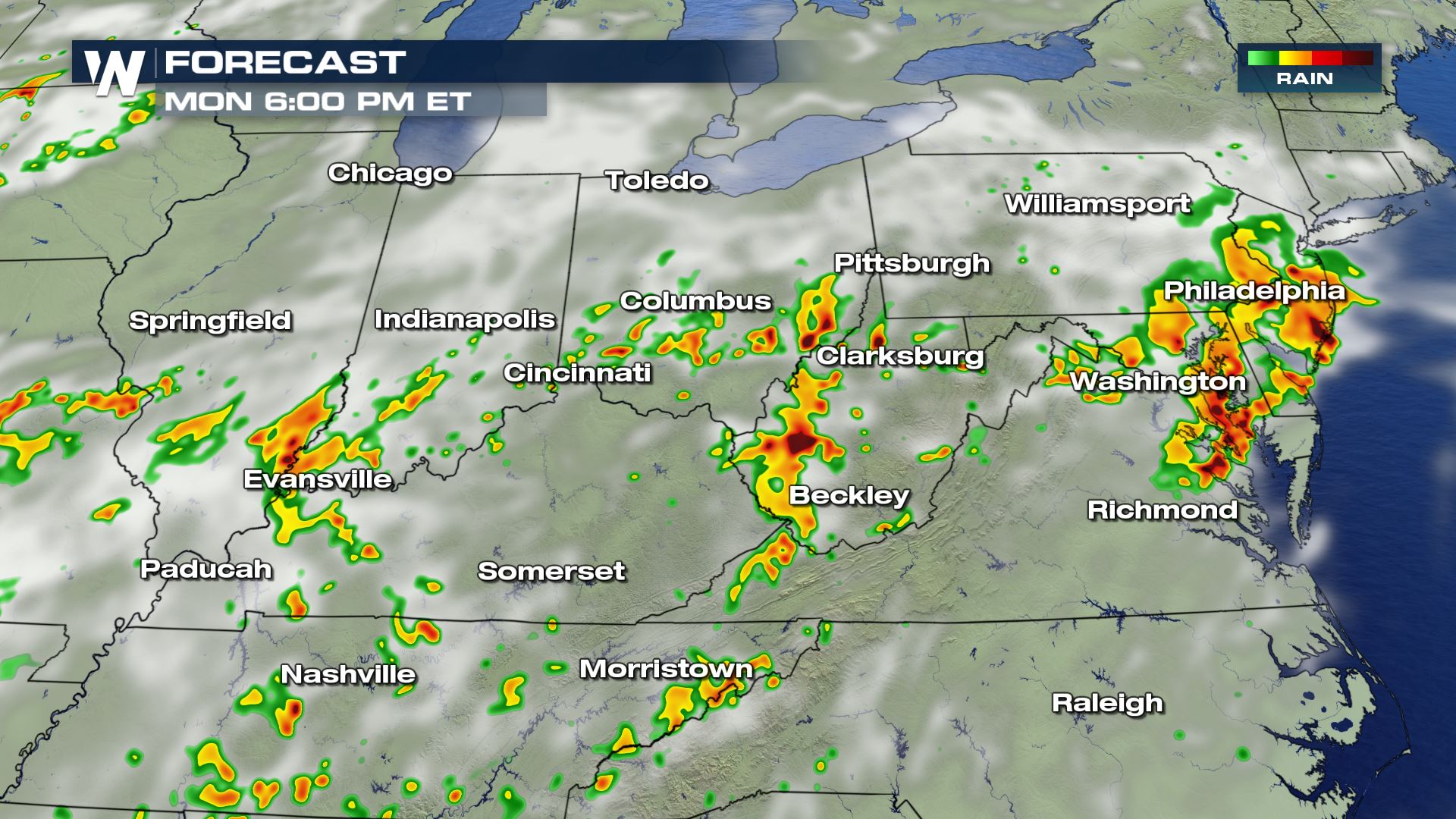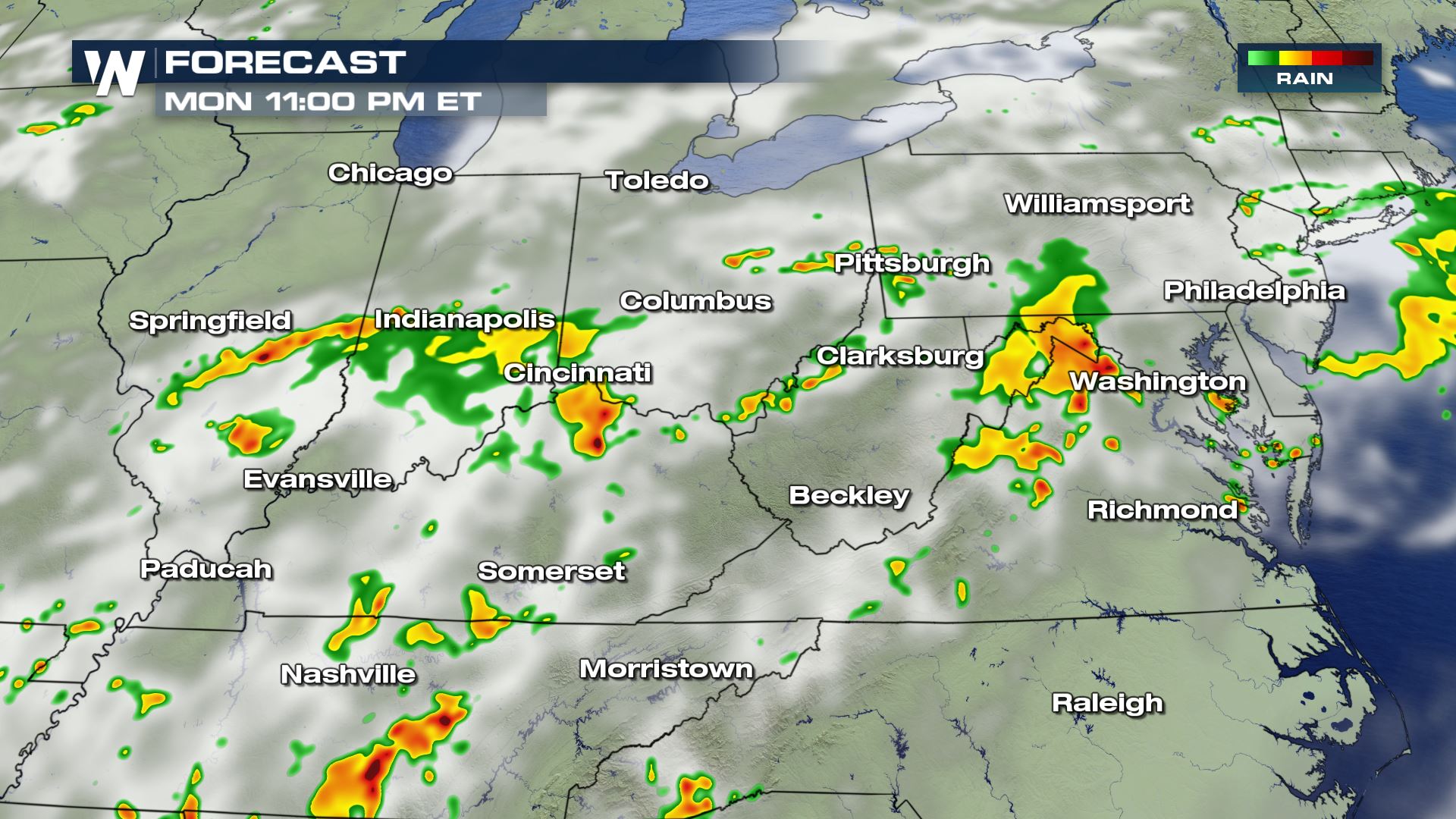 The timing for the strongest storms will be for the afternoon, but storms will likely linger into early Tuesday morning.  Keep checking with WeatherNation for more severe updates.