An area of low pressure is pushing across the Gulf of Mexico and into Florida today.  Expect heavy rain around the low with a few strong and even severe thunderstorms possible through the afternoon. Earlier Saturday a severe thunderstorm produced torrential rain and quarter size hail near Daytona Beach before moving offshore.
Severe Storm Risk
On Saturday, thunderstorms will be possible across central and south Florida, with some stronger storms possible from the afternoon into the evening. This will be primarily in central and south Florida, with the highest chance for isolated severe storms along Florida's east coast from Orlando to Miami.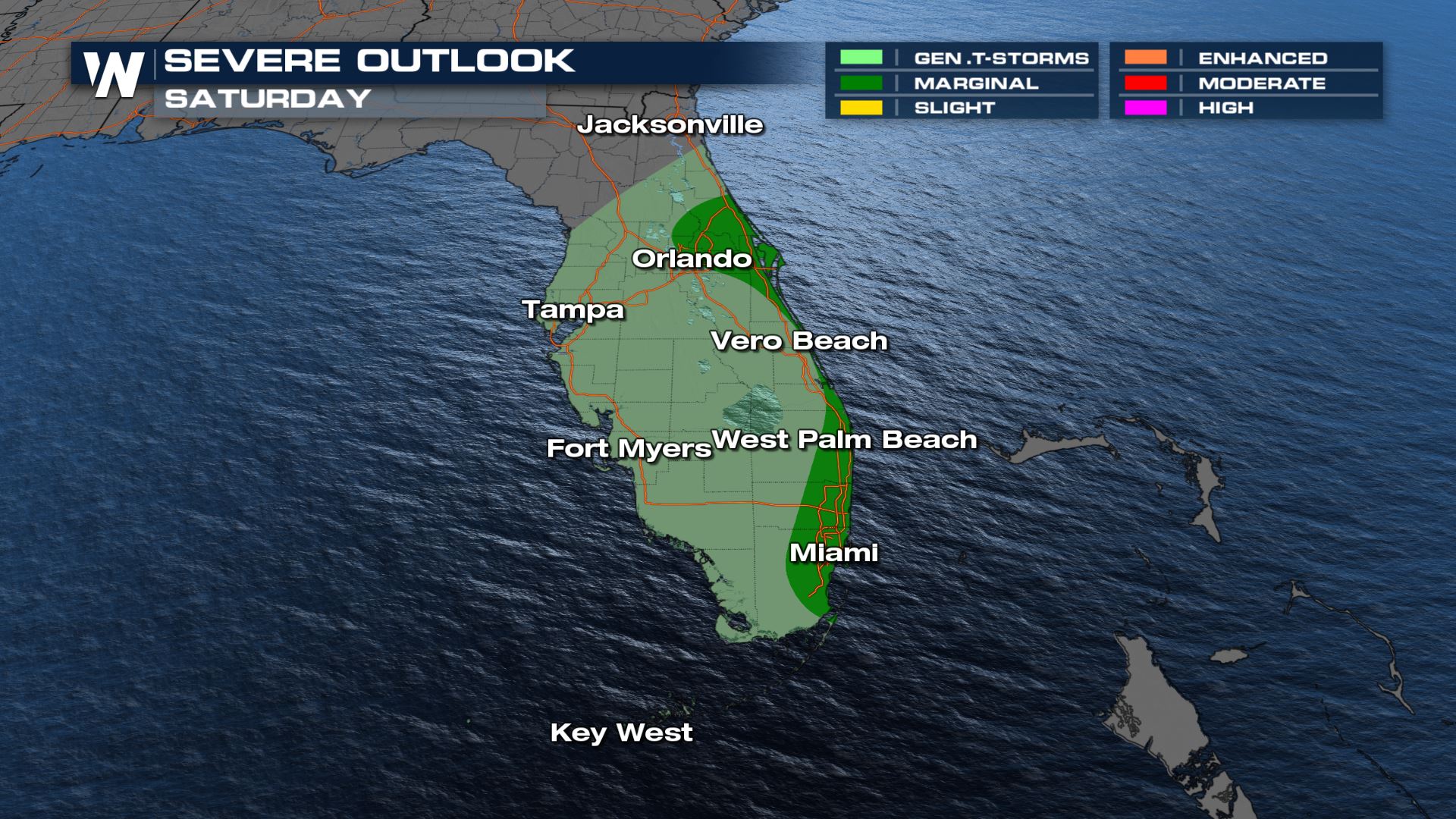 The main threat is hail bigger than 1" in diameter with a secondary threat of 60 mph wind gusts.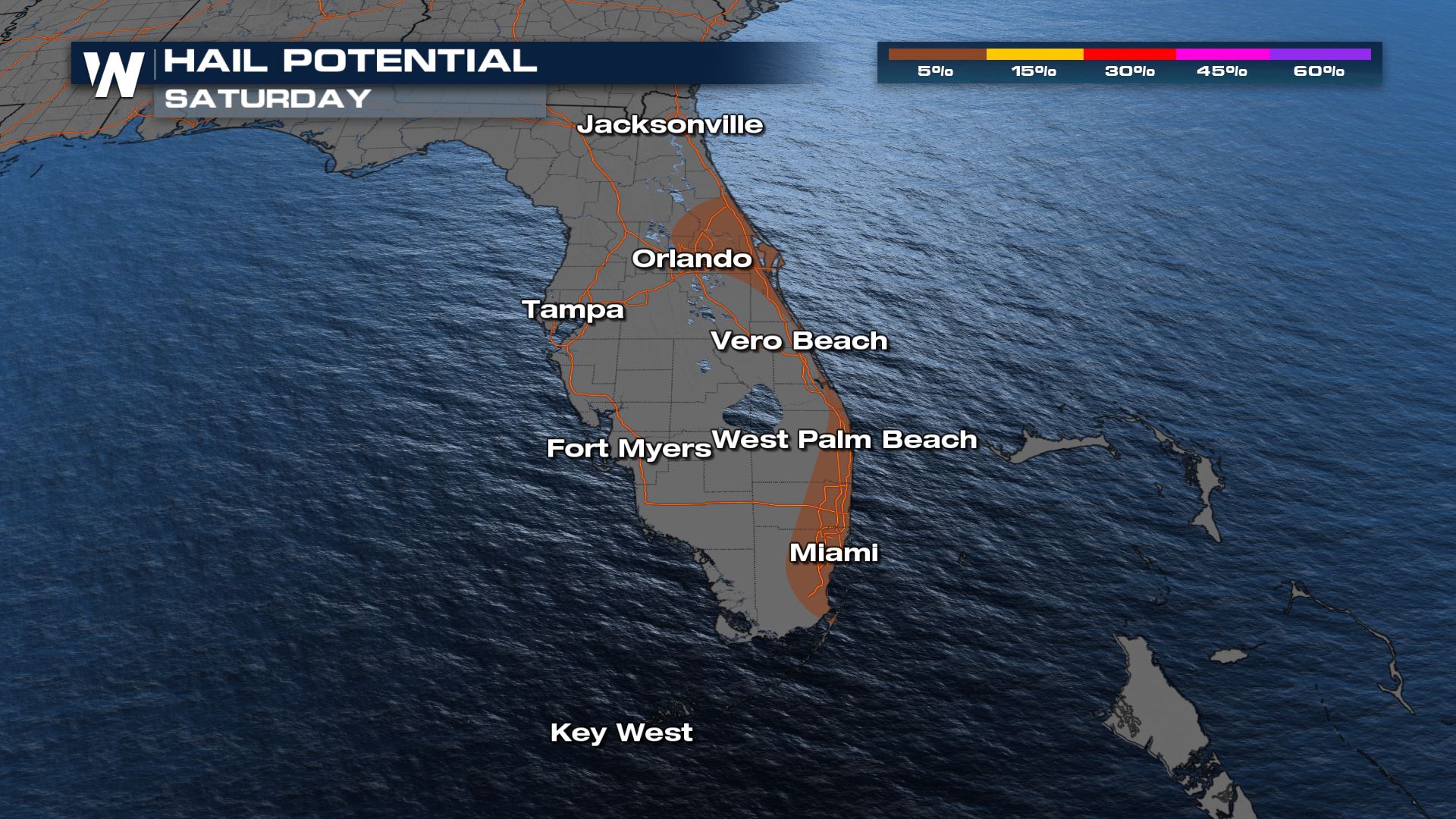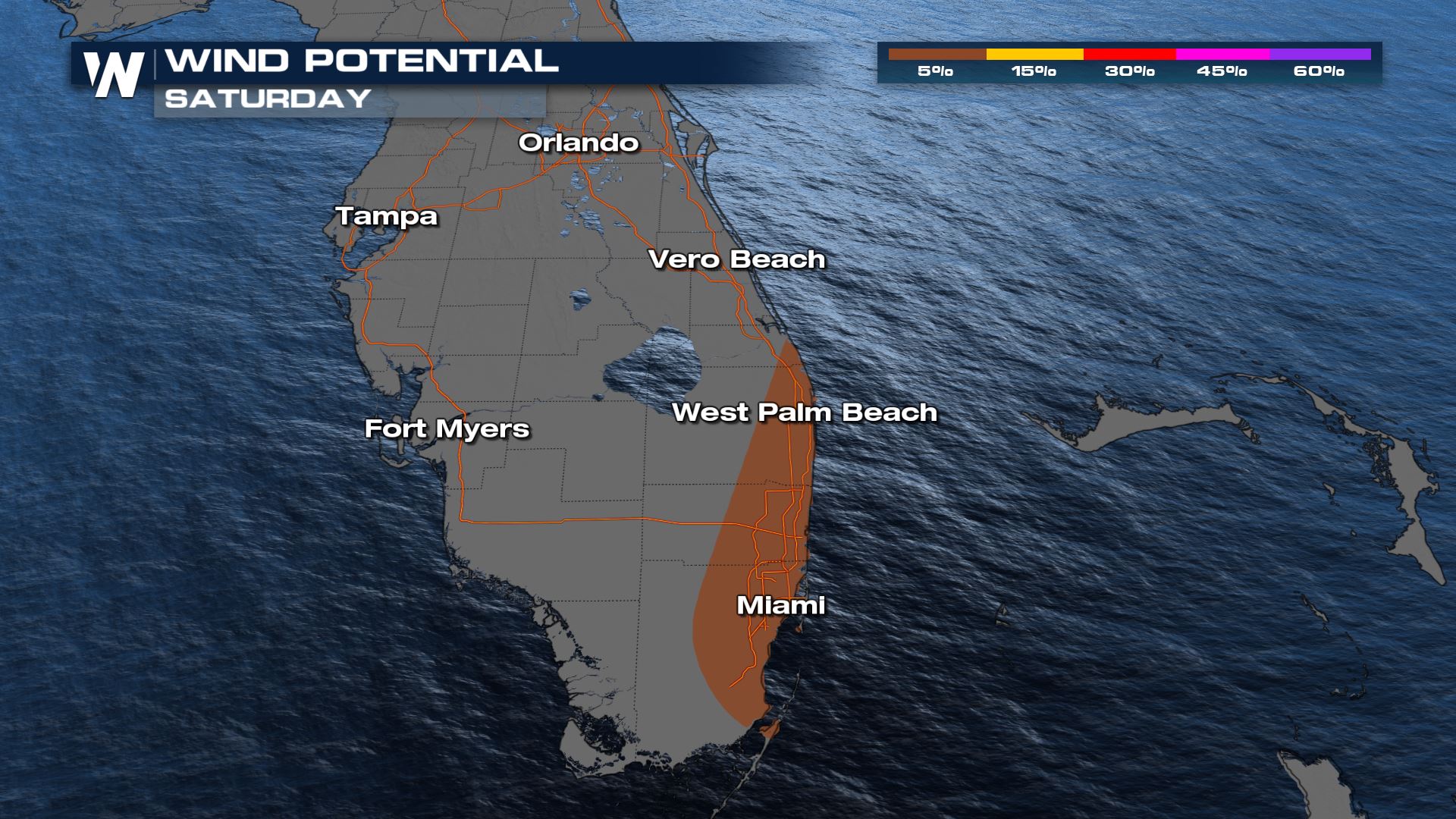 Rain and Thunderstorm Timeline
Heavy rain and thunderstorms will affect the lower peninsula of Florida through the rest of the day as the low pressure system moves across the state. The best timeframe for strong to severe storms will be from 1 p.m. to 6 p.m.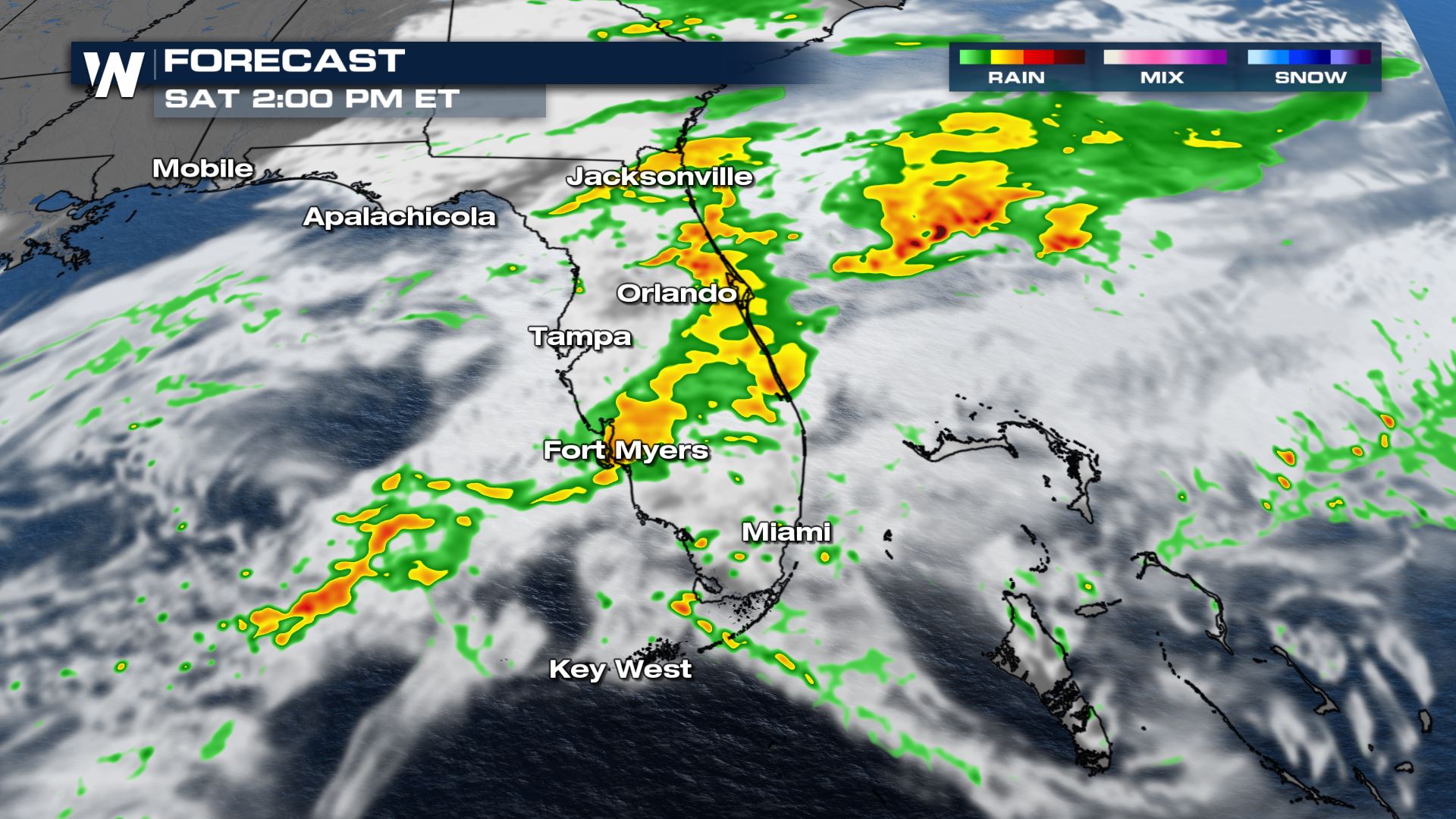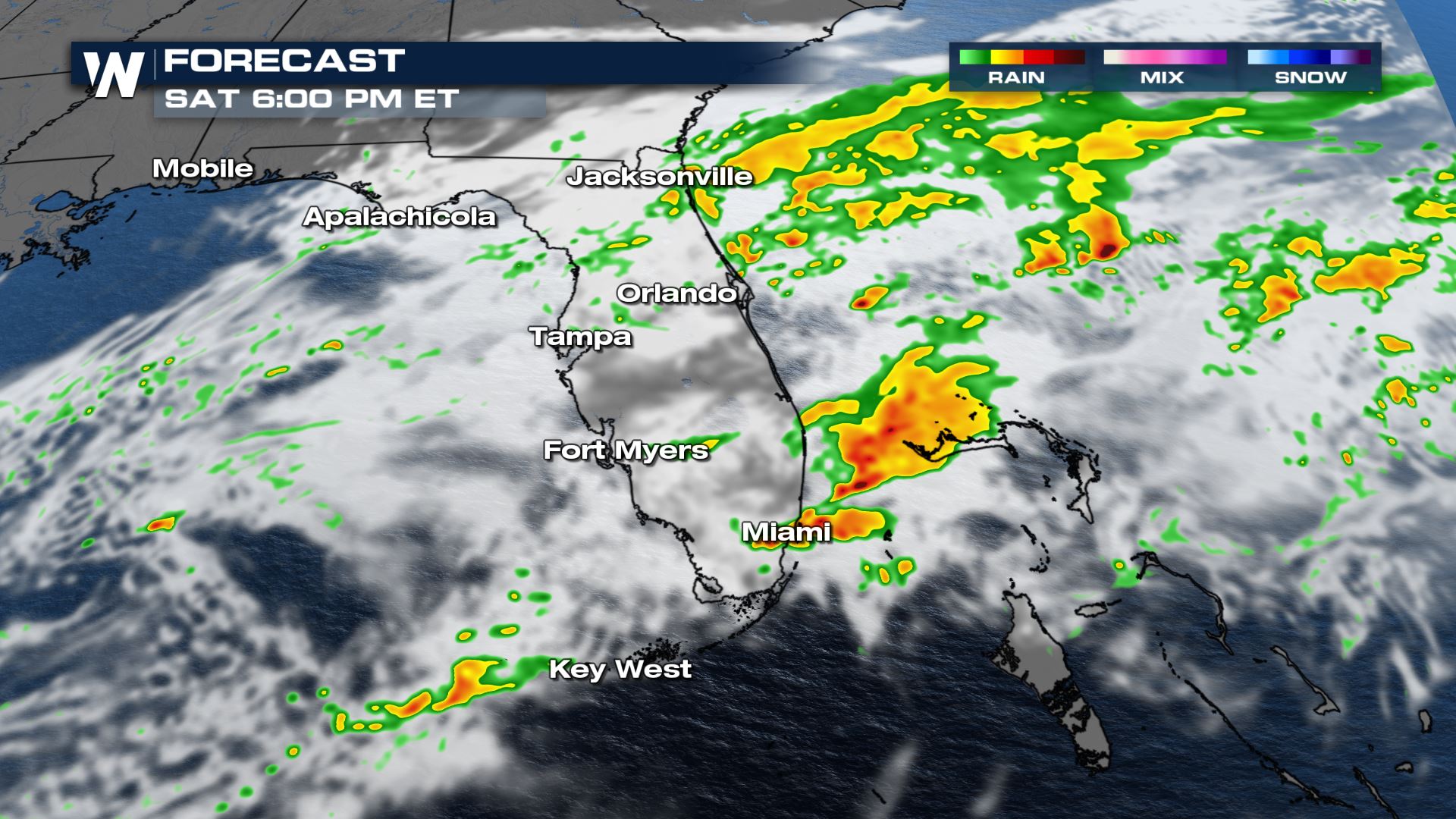 By 6 p.m. most of the strong storm activity will be moving offshore, into the Atlantic Ocean. A few storms may linger across the Keys through 8 pm. Much if not all of the rain and storms will be offshore by 10 p.m.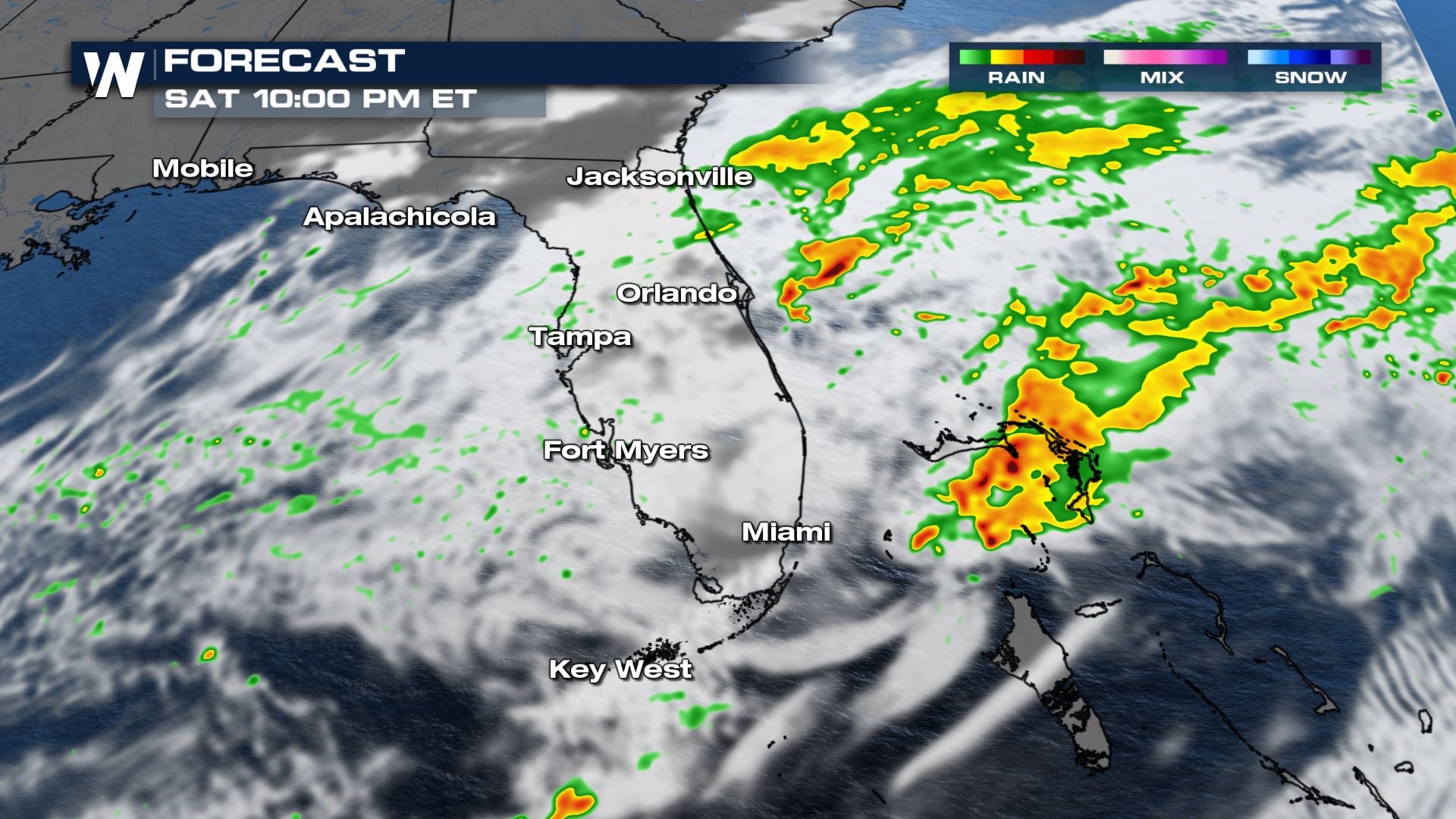 Rain totals should be less than 1" through the remainder of the day across much of Florida. Flooding is not expected other than in spots that get easily overwhelmed with heavy rain. Stronger storms could produce brief heavy downpours where rain could quickly pile up, but those storms will be very isolated.
This article will be updated occasionally as additional data become available. Stay with WeatherNation for all your top national weather headlines!