A strong storm system will move into the northern and central Plains today (Thursday), bringing a risk for severe thunderstorms to areas that saw heavy snow earlier this week. https://twitter.com/NWSDesMoines/status/1318455828983107584 There is a marginal risk for severe storms from Wisconsin to Kansas. Large hail is the main risk, but strong wind gusts and isolated tornadoes are also possible. In eastern Iowa, there is a slight risk for severe weather (level 2 on a scale of 1 to 5).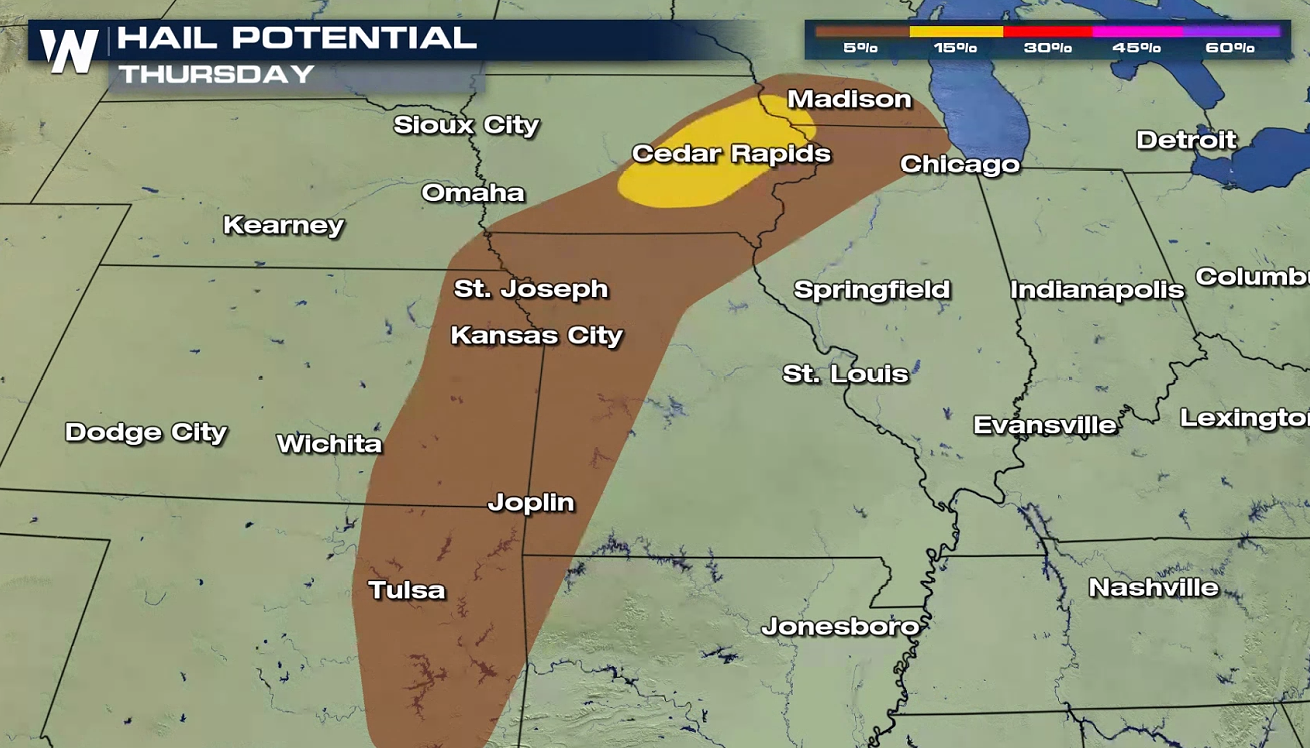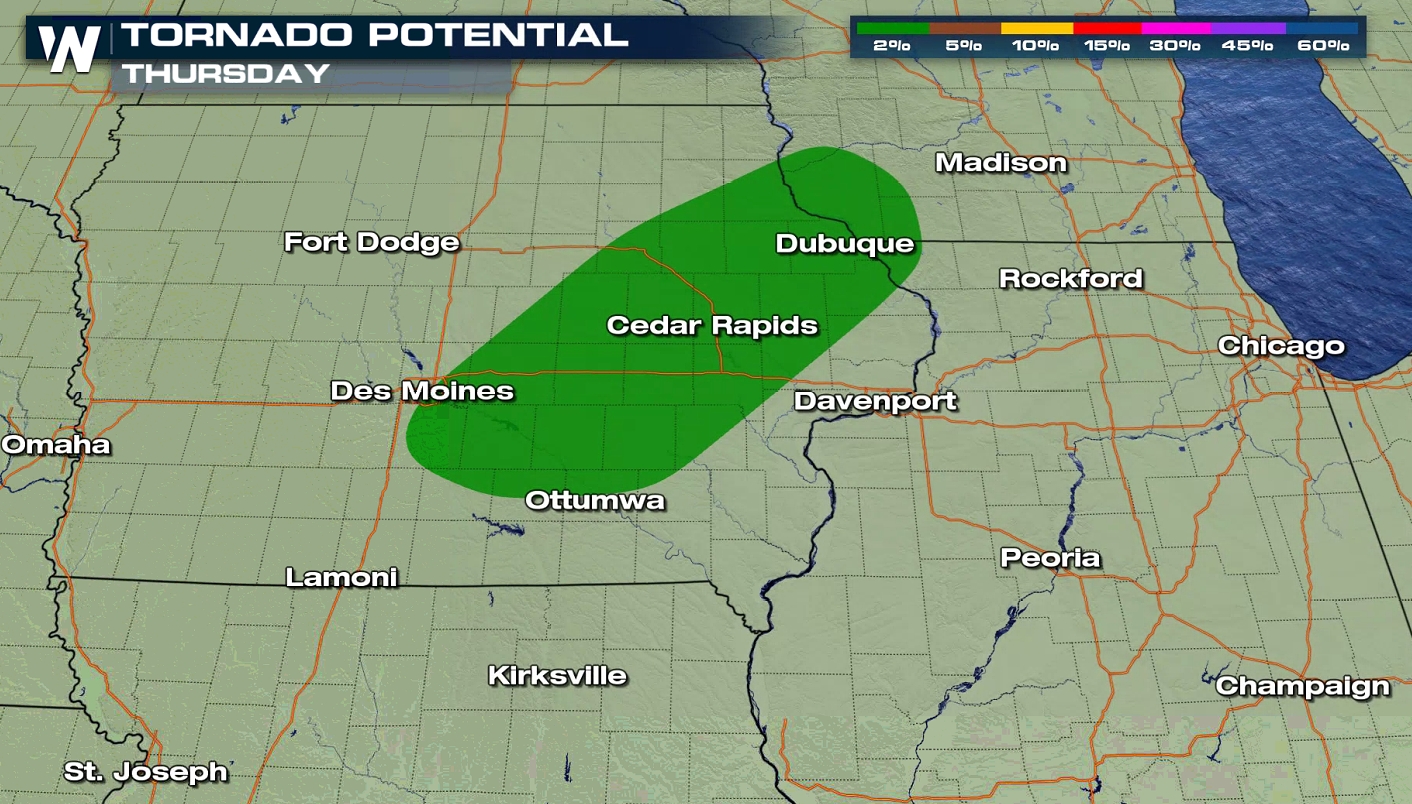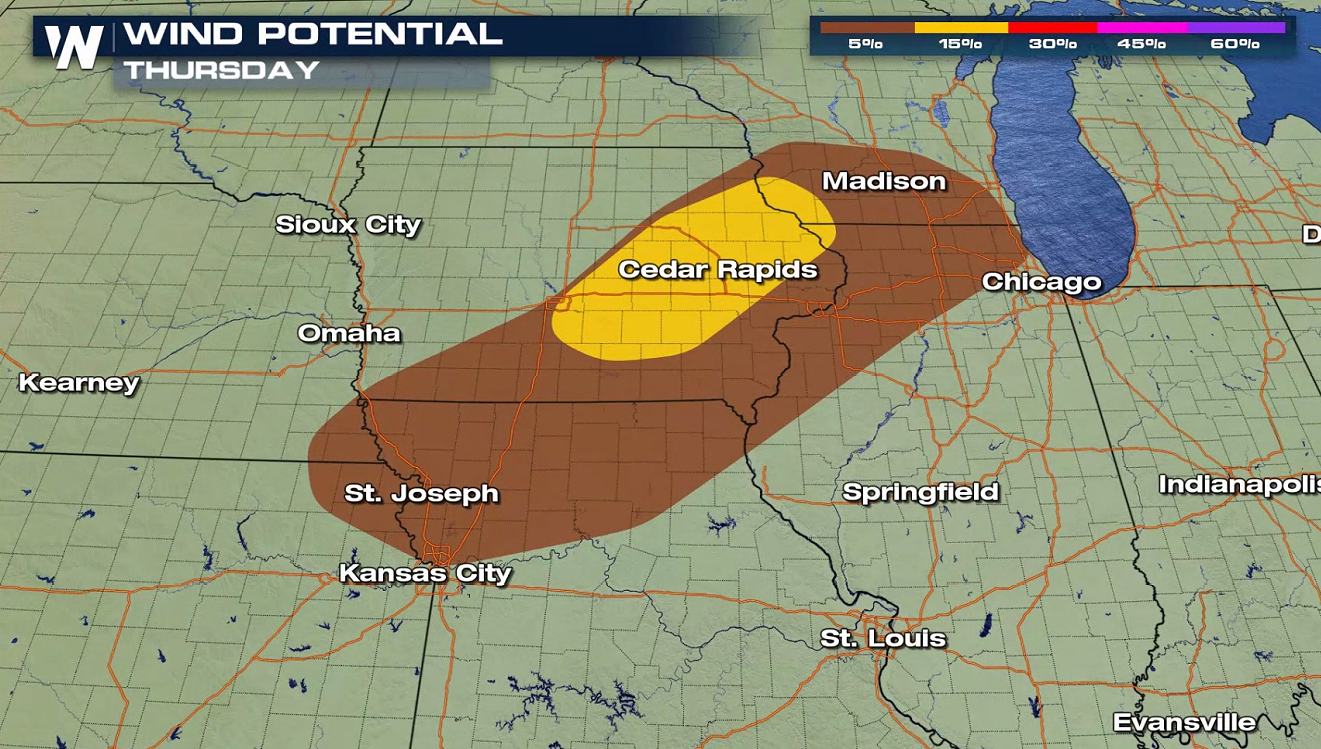 A sharp cold front coupled with strong jet stream energy will fuel the potential for severe weather. A developing low pressure center will provide wind shear and lift to produce strong thunderstorms.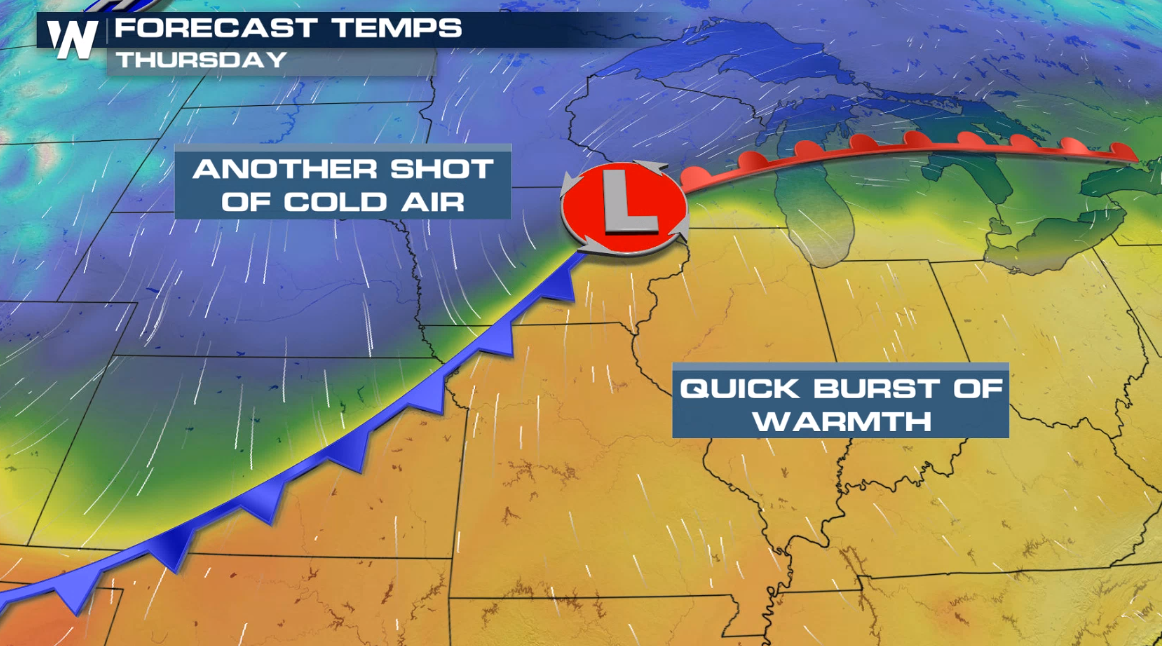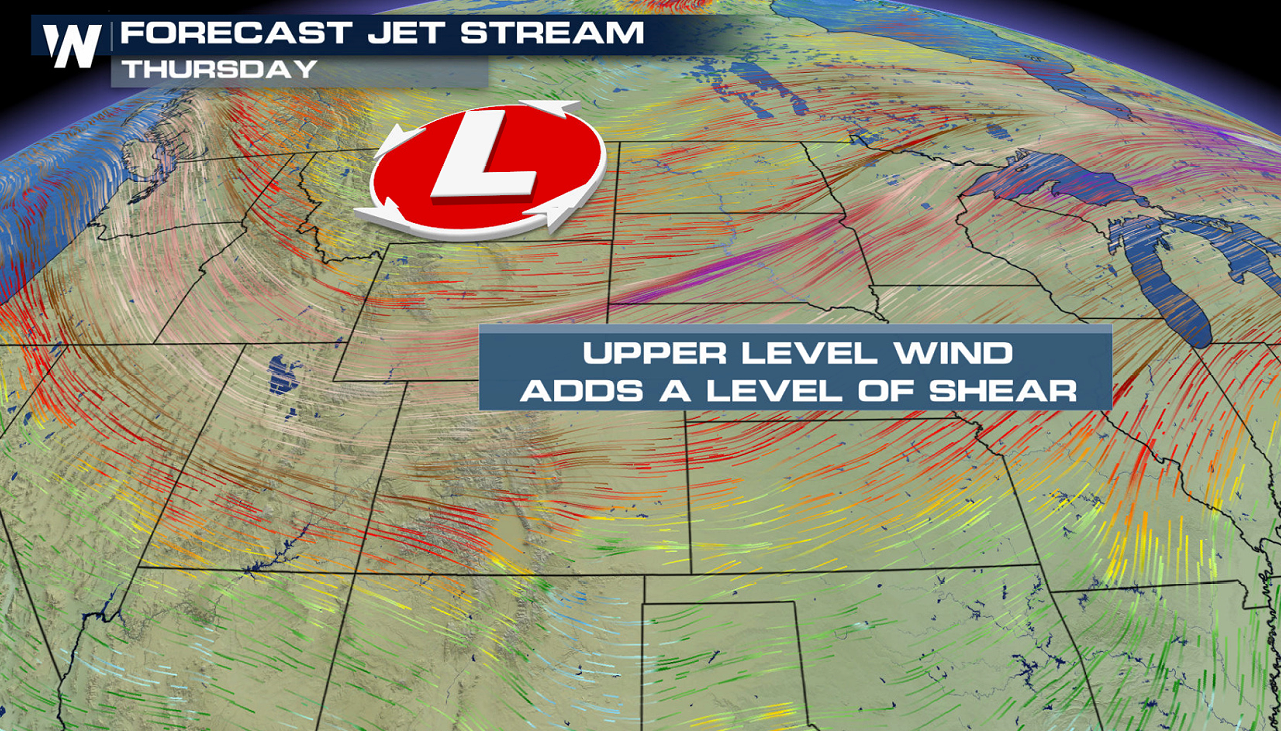 Forecast Models
Storms will continue to develop through midday across Iowa, Minnesota and Wisconsin. Usually, this would be enough to stabilize the atmosphere. However, with some clearing expected throughout the day this will create instability to help bring in storms. The window for severe thunderstorms will be confined to the late afternoon and early evening. A narrow band of instability will develop near the low pressure center and cold front. Storm coverage will expand through the night, although intensity will likely diminish.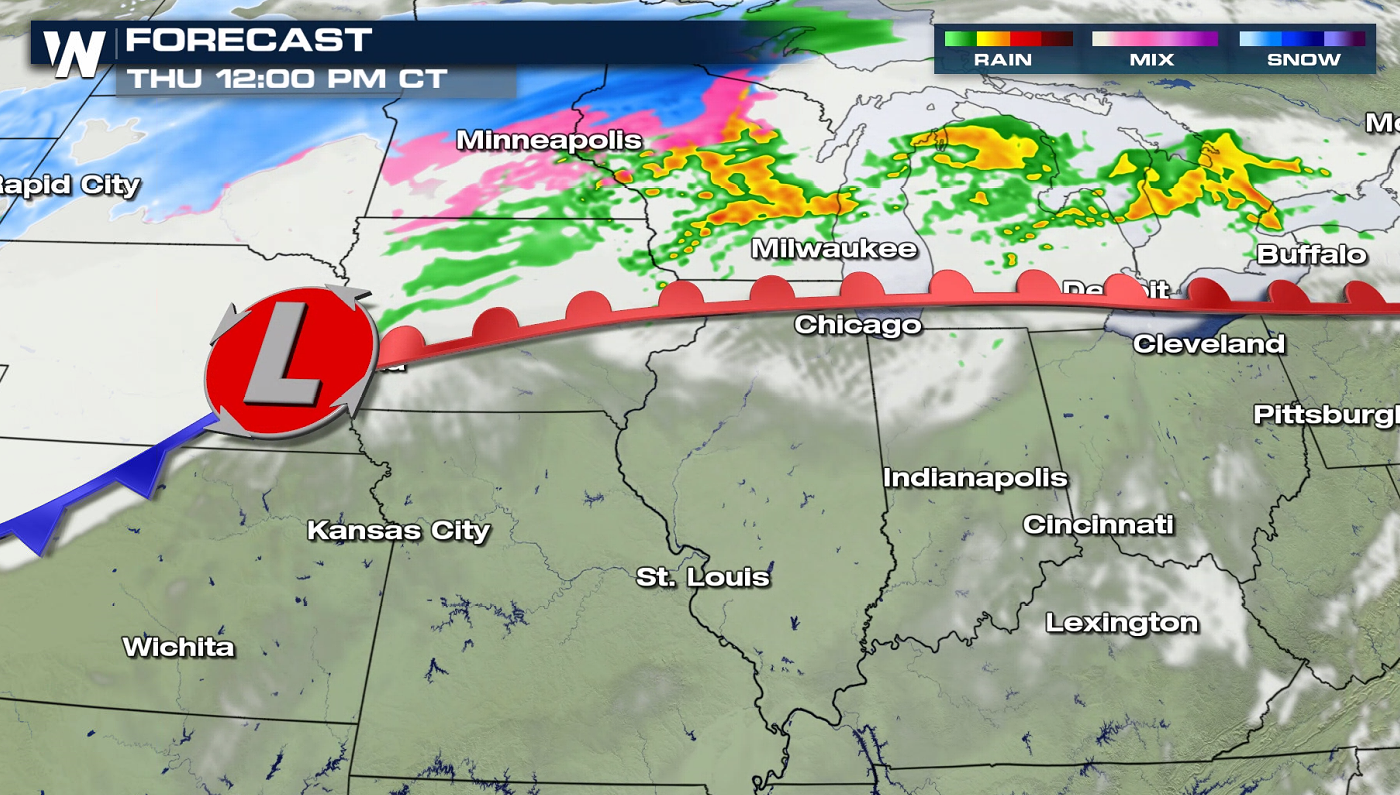 Extending along the center of the low pressure system, the cold front will move in by the evening hours, bringing the most likely chance for severe storms.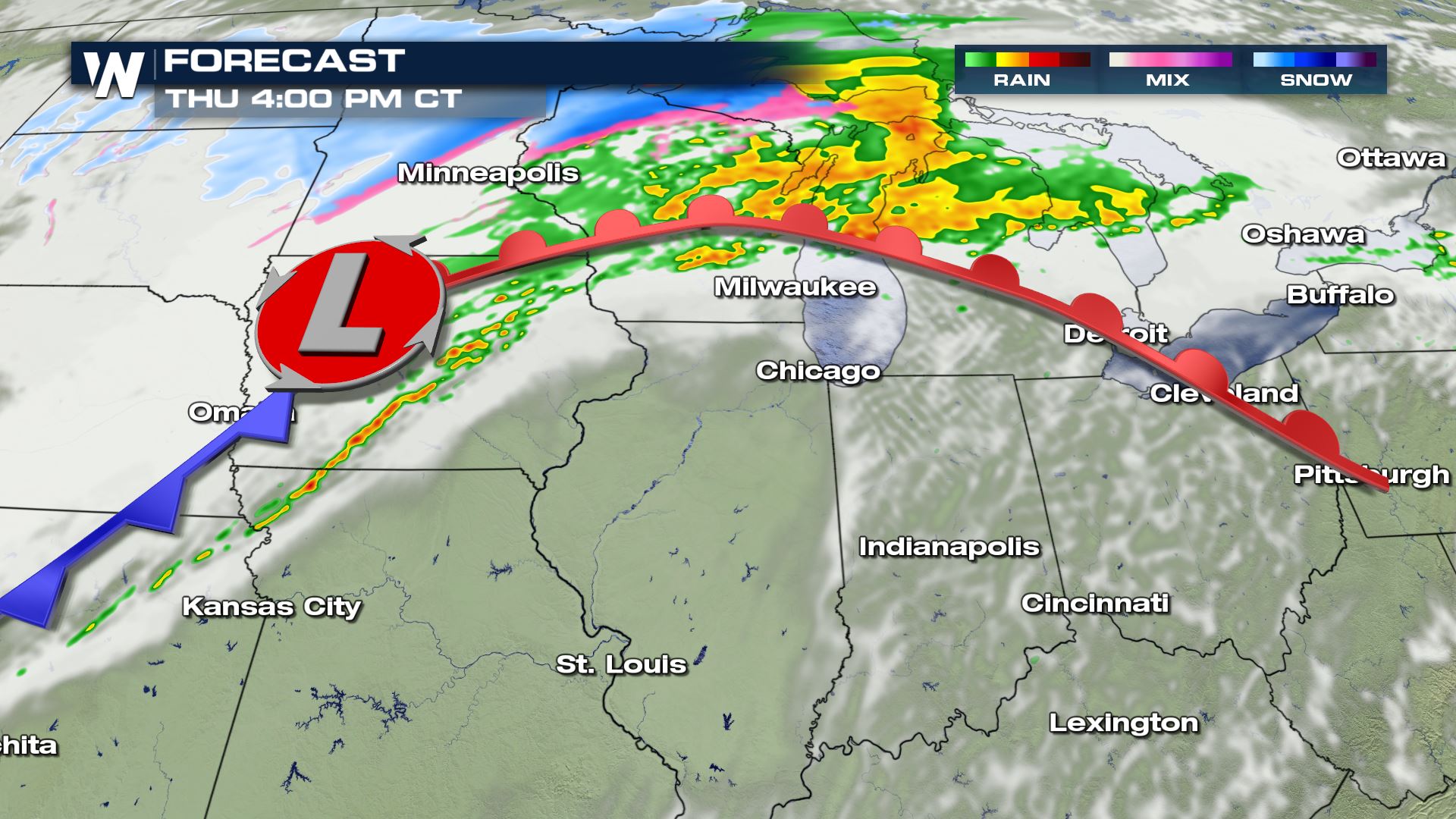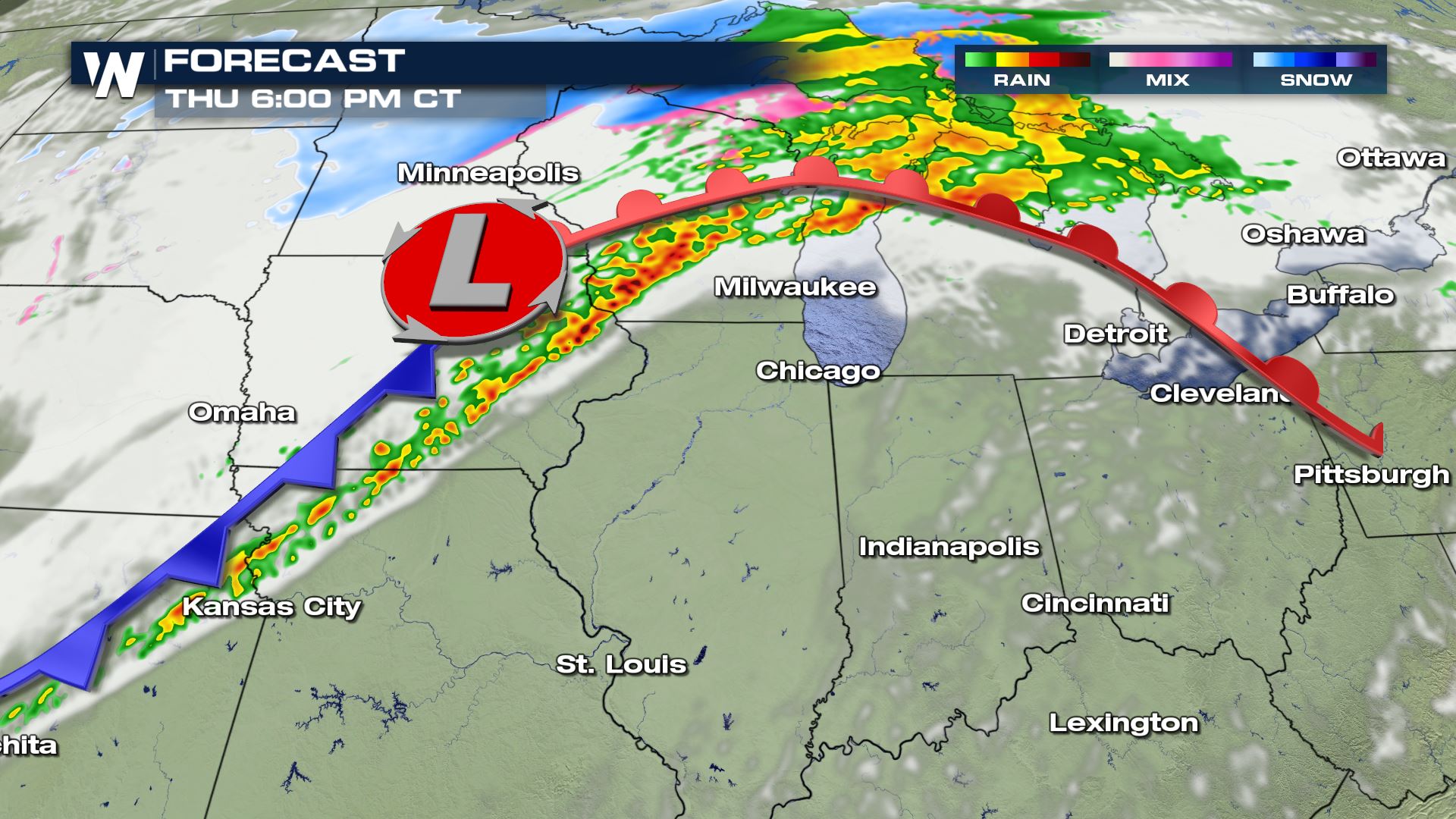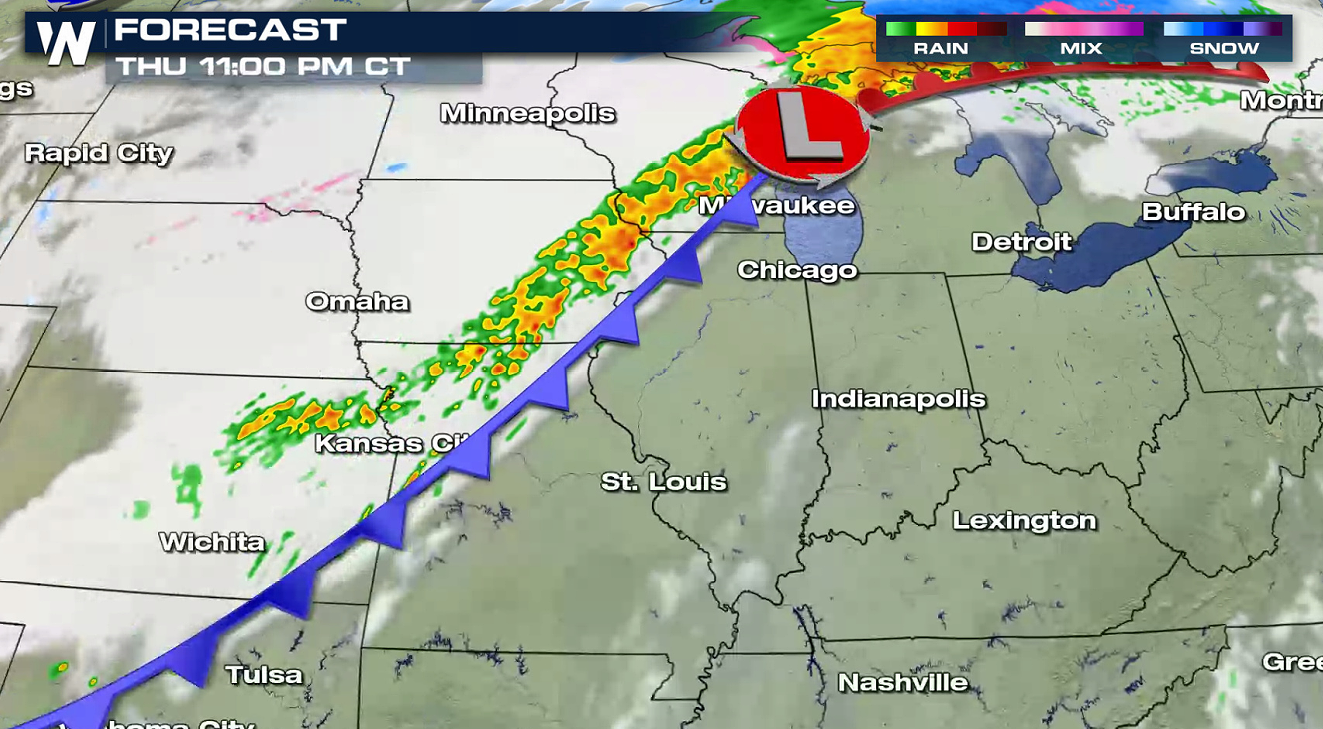 Check back with WeatherNation on-air and online for forecast updates on the potential for severe thunderstorms throughout the day.