UPDATE: The National Weather Service storm survey team has confirmed a tornado occurred in the Wilkes-Barre Township in Luzerne County from Wednesday evening. Survey team found damage consistent with an EF2 tornado, estimated maximum wind speed of 130 mph in Wilkes-Barre, PA. Six people have been reportedly injured from this tornado. The NWS says that the tornado touched down near Mundy Street and Highland Park Boulevard by the Wyoming Valley Mall and traveled about a half mile southeast toward I-81 before dissipating. The NWS has also confirmed a tornado in Bradford County, PA. More information is expected to be released on this storm later on Thursday. Check back for updates. _______________________________________ Severe storms moved through Pennsylvania Wednesday evening causing damage to buildings and homes across the state. https://www.facebook.com/WeatherNation/photos/a.134470819873.130649.129524519873/10156577620844874/?type=3&theater Damage in Wilkes-Barre was reported after a tornado-warned storm moved through shortly after 10 p.m. https://twitter.com/WeatherNation/status/1007097145365655552 Images poured in after those initial reports of a possible tornado.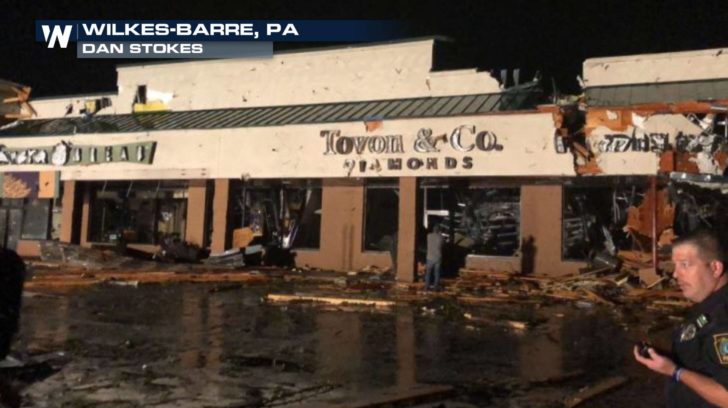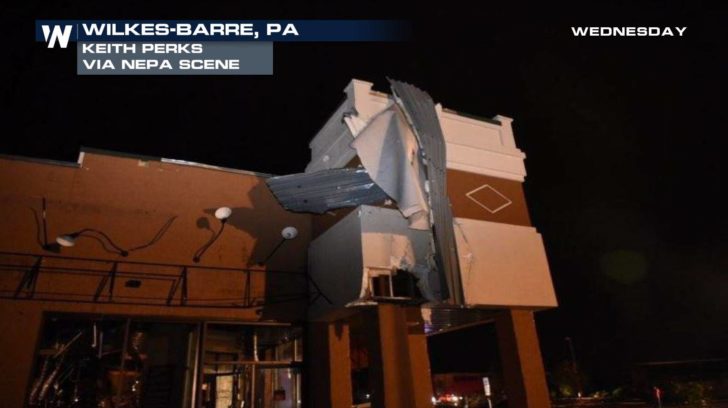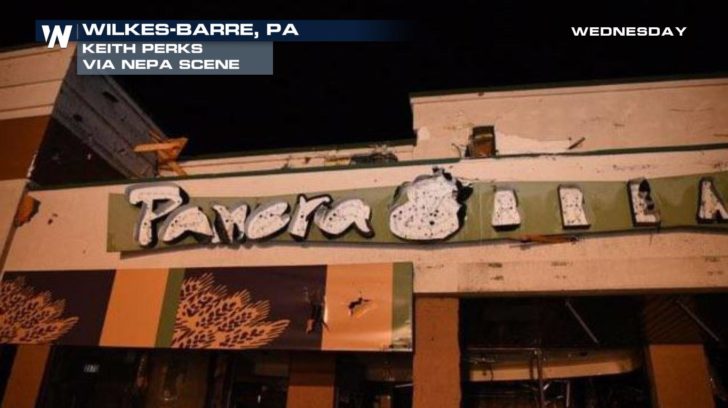 https://www.facebook.com/WeatherNation/videos/10156578288184874/ A Pennsylvania family recorded this video of the severe storm ripping through their area Wilkes-Barre. https://www.facebook.com/WeatherNation/videos/10156578640149874/ The storm has been blamed for at least three injuries and leaving behind a path of destruction. More severe storms moved through other areas of Pennsylvania throughout the night. This video comes from Bradford County of a possible tornado there. https://www.facebook.com/WeatherNation/videos/10156578740689874/ The National Weather Service is assessing damage of the severe storms Thursday morning and plans to release their findings later in the day. Stay with
WeatherNatio
n for the very latest.