A cold front is pushing through the center of the country this Tuesday. Out ahead of the front, the atmosphere is made of warm and humid air. Behind it there is drastically colder and drier air. The clashing of these two very different air masses is mainly causing heavy freezing rain and rain but an isolated severe storm could be a possibility today.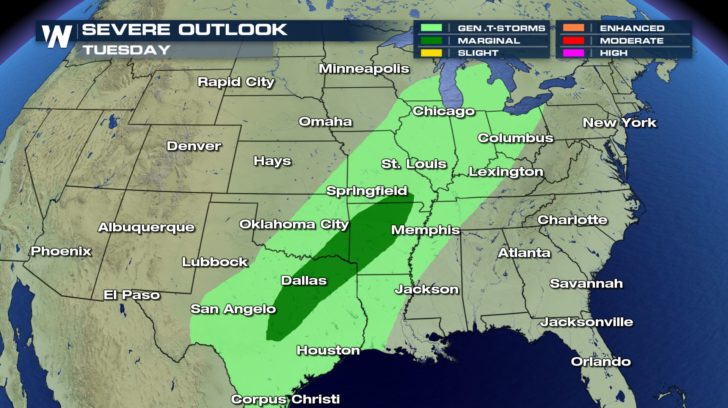 https://twitter.com/NWSFortWorth/status/965950178837647360 Early this morning, we received reports of 2 people being injured in Joshua, TX after a storm ripped off their home's roof.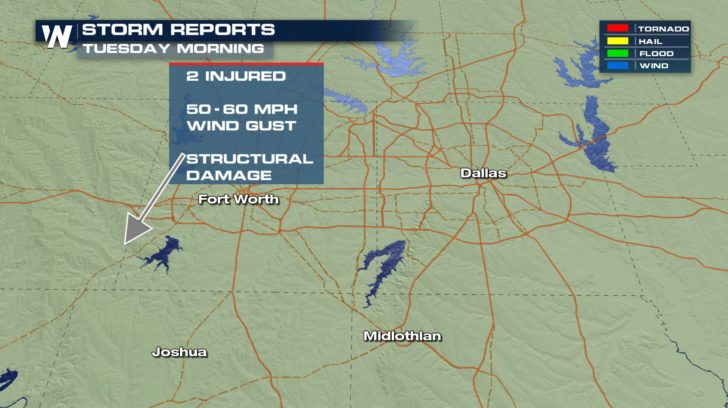 The main concern with any stronger or severe storm will be the winds. Portions of Texas into the Ozarks could have damaging winds gusting upwards of 50 or 60 mph. Any of the stronger storms could also have minor hail associated with it but winds and heavy rain will be the primary concerns for today.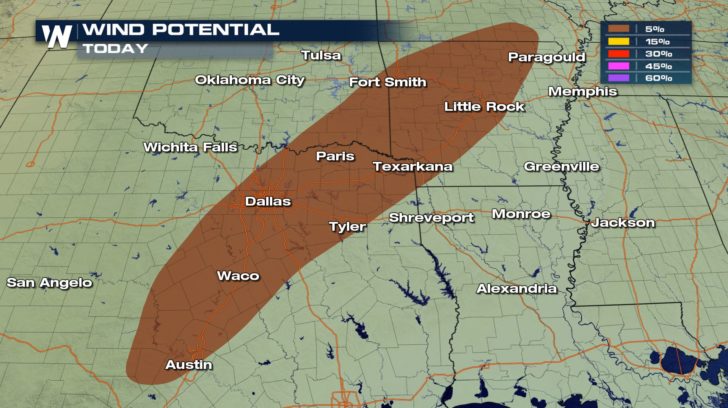 Showers and storms already firing off this morning but the threat will continue as we head into the afternoon and evening. It is not just today though. Showers and storms continue over the same region as we head into the rest of the week.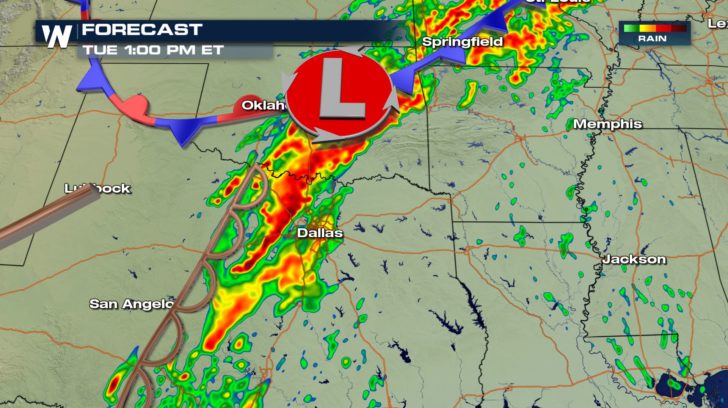 For WeatherNation, Kate Mantych.