More severe storms Tuesday for areas that were hit hard with severe weather on Monday could be looking at a repeat performance today.  Another risk for severe storms with today's forecast over eastern Colorado and northeast New Mexico.  Here is the very latest.
Severe Outlook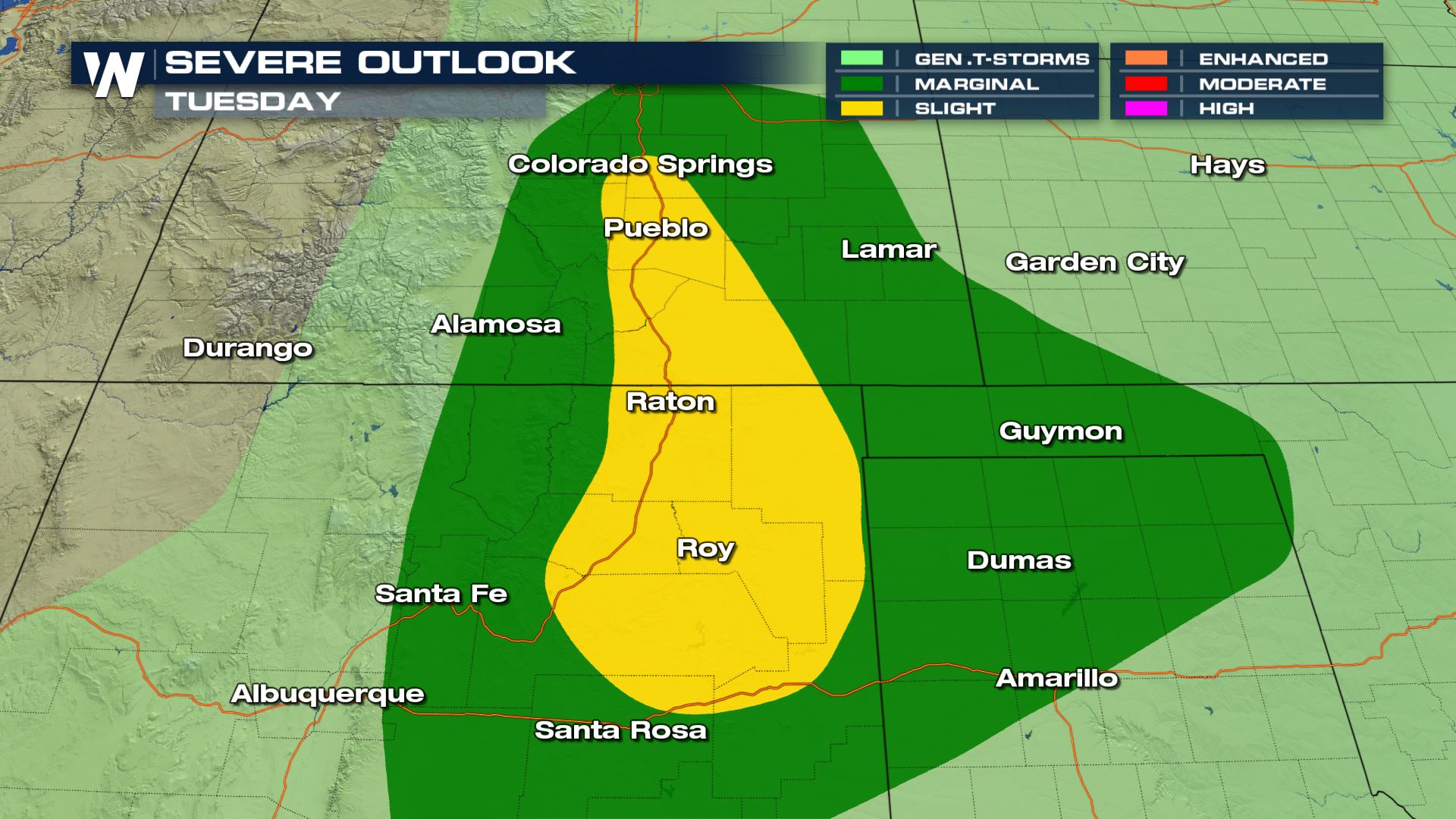 A slight risk of severe weather has been issued for areas like Colorado Springs and Roy, New Mexico.  These are the areas that will likely see the strongest storms this afternoon.
Severe Weather Threats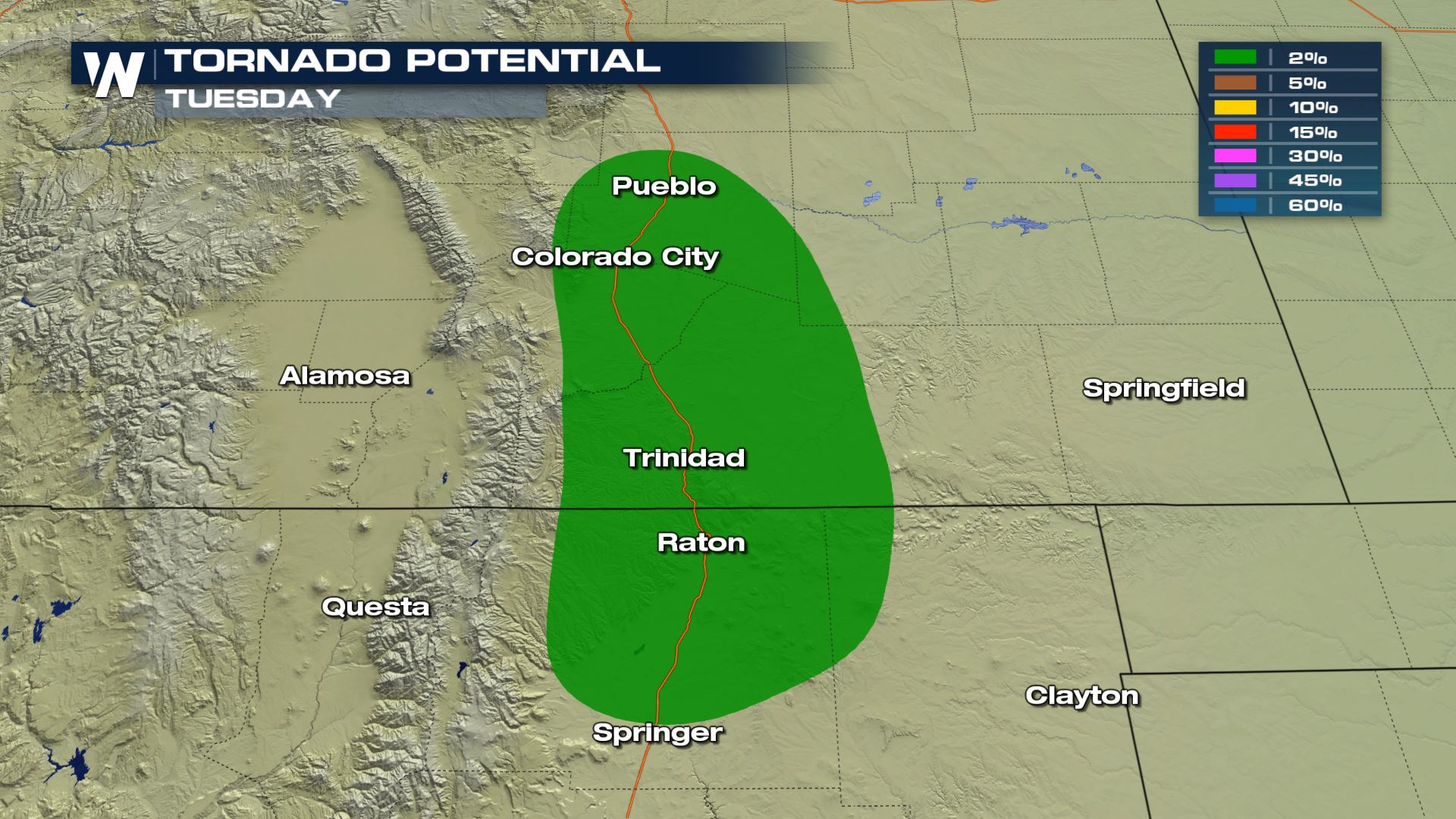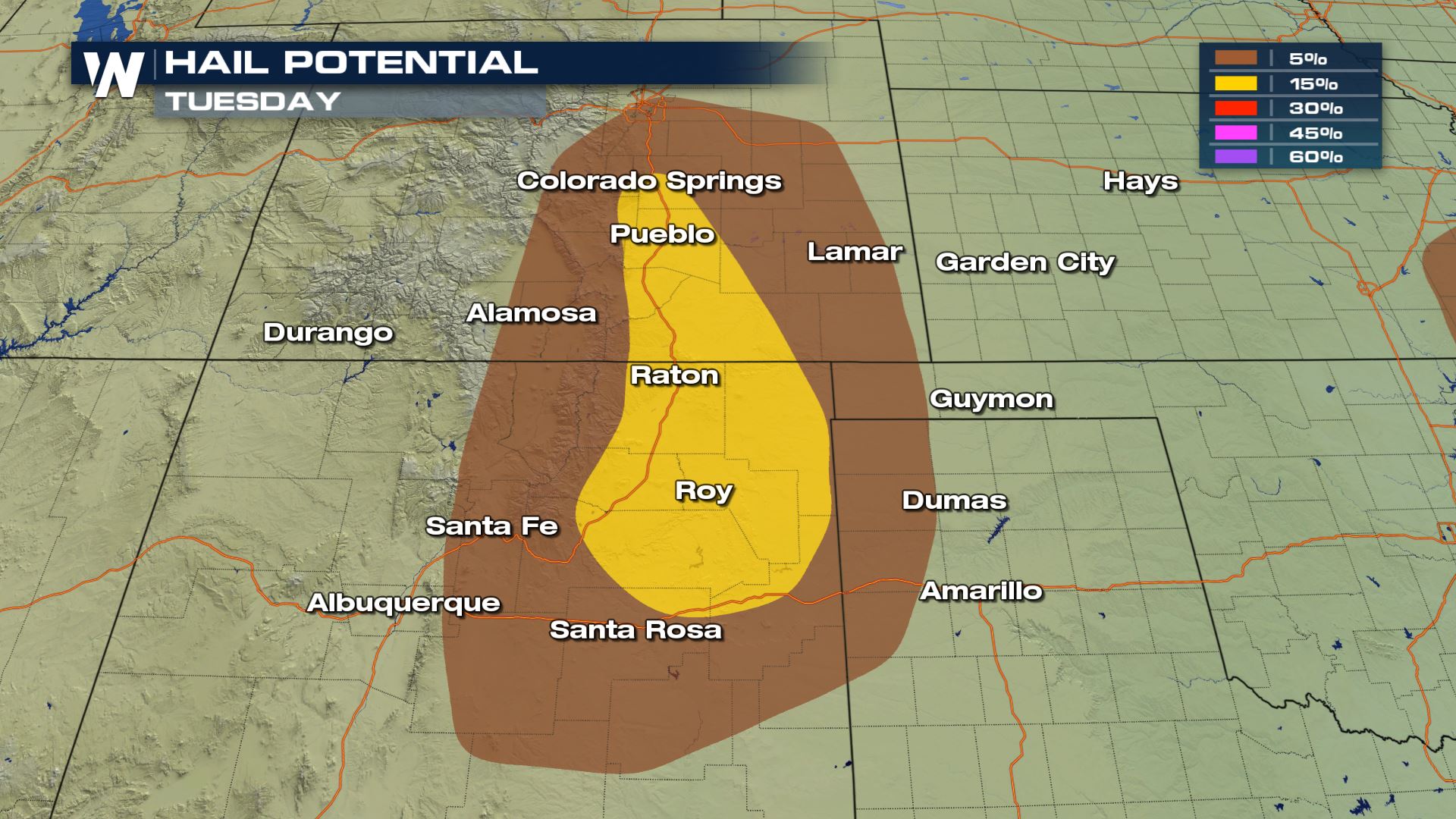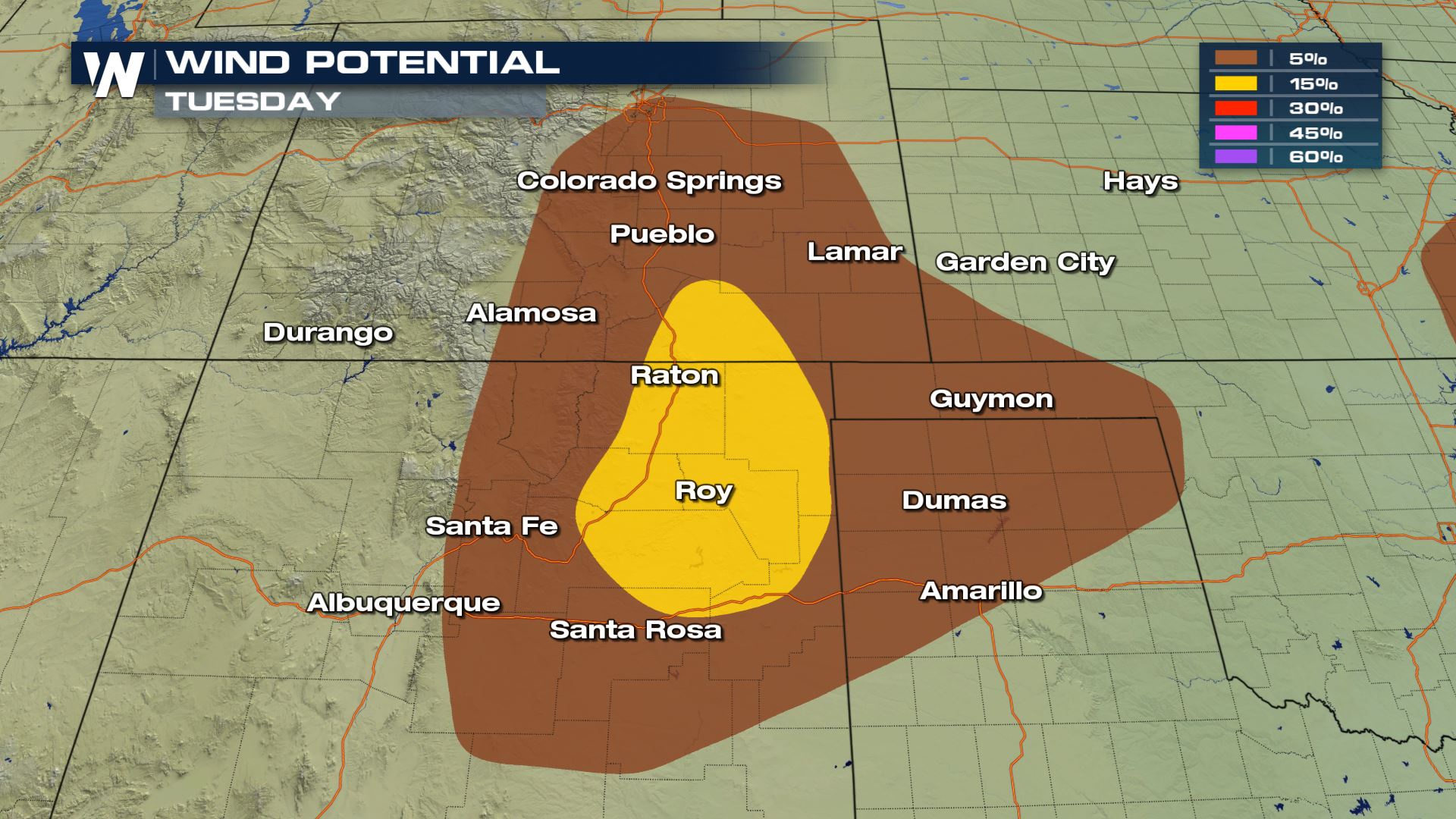 All modes of severe weather will be back in play again today.  This includes the risk for an isolated tornado for cities like Pueblo and Colorado Springs.
Forecast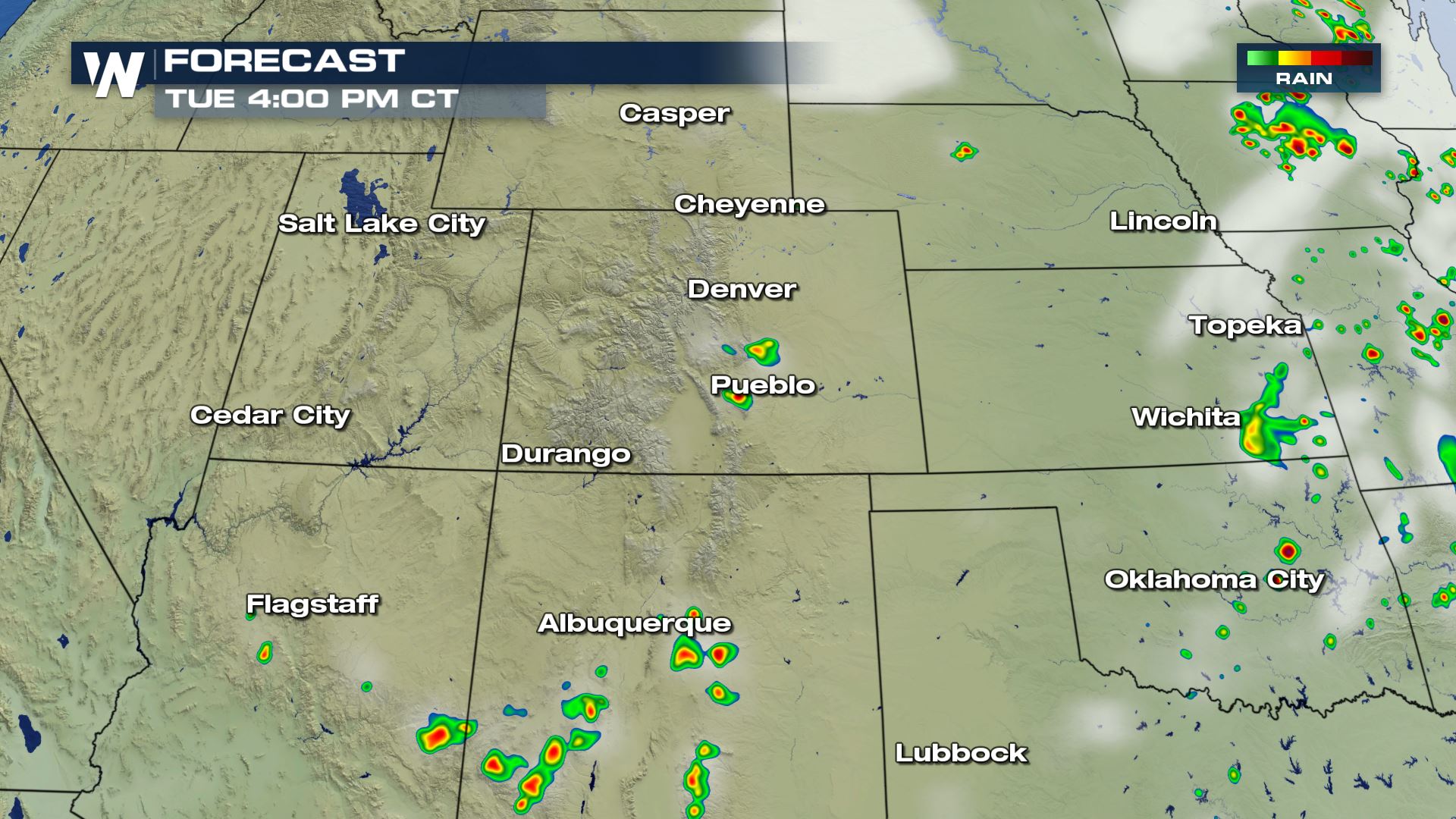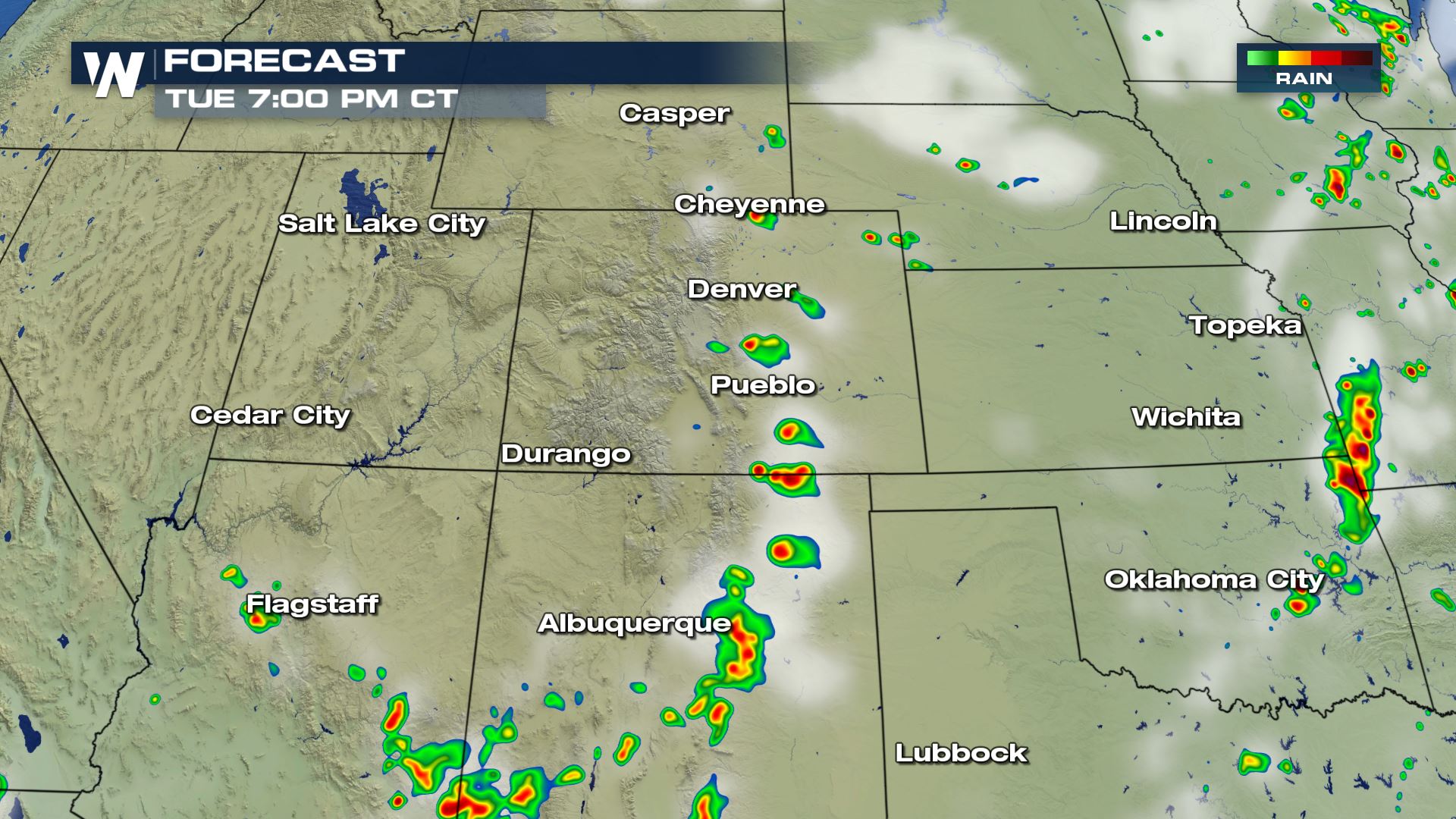 The latest timing for today's severe storms will be during the late afternoon and early evening.  These storms should begin to weaken as we move into early Wednesday morning. Keep checking back with WeatherNation for the very latest updates on today's severe weather threat. - Meteorologist
Patrick Crawford