The severe threat for the Denver area is back again. It could be yet another active second-half of the day near the I-25 corridor. A Severe Thunderstorm Watch has been issued from southeast Wyoming to northeast New Mexico. Cities like Cheyenne and Denver are included within this watch that is in place until 9:00 PM MDT.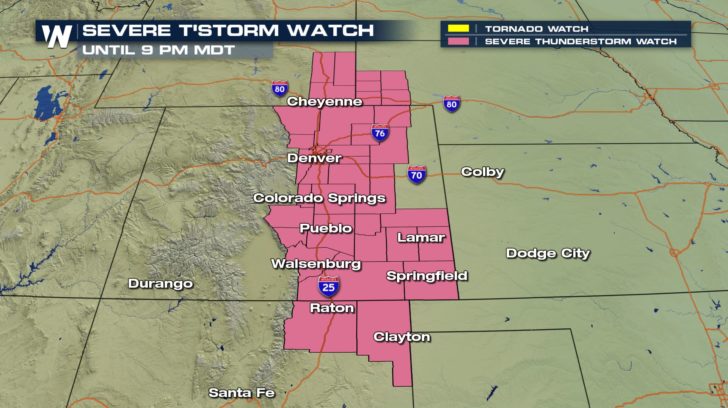 The threats with these storms will be large, damaging hail and strong wind gusts. Spin up tornadoes can not be ruled out either.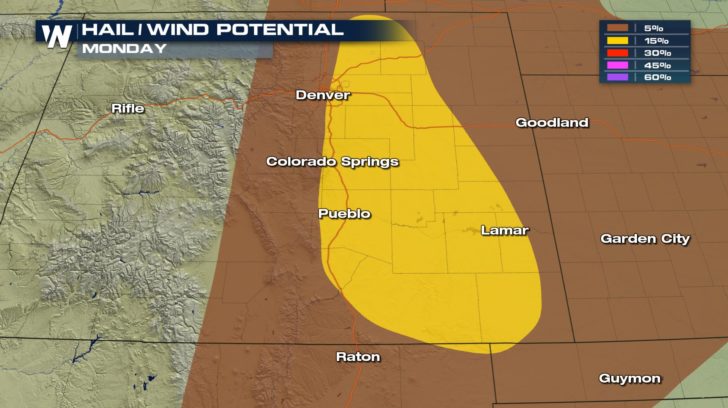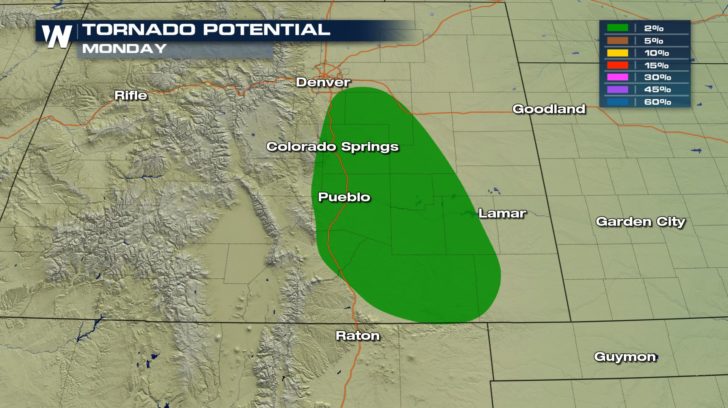 With the potential for heavy rainfall rates on top of burn scars, flash flooding will be a possibility. Rainfall rates could be as high as 1 to 1.5 inches of rain per hour.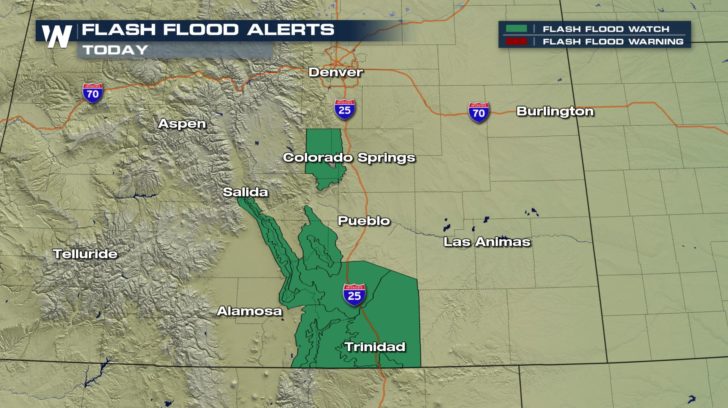 As of Monday afternoon, storms were already firing off across the Front Range of Colorado. Storms will continue until the evening hours of Monday with the support of an upper level jet.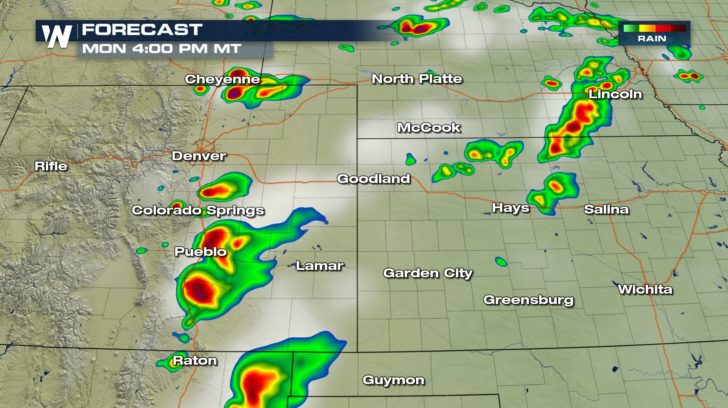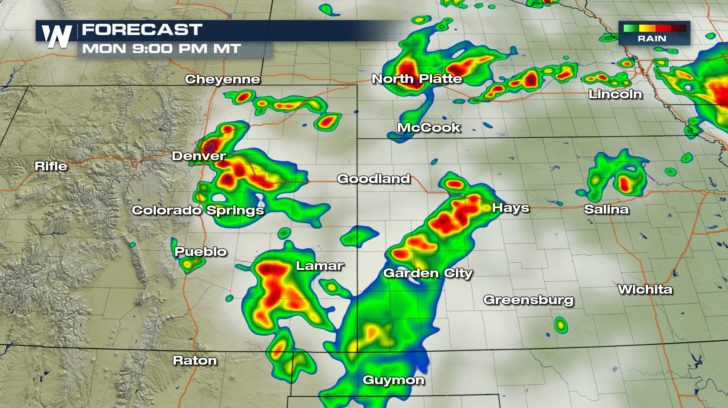 Be sure to have your alerts turned on and stay with WeatherNation for updates. For WeatherNation, Meteorologist
Kate Mantych
.