After strong storms rocked parts of the Plains and Midwest on Sunday and Monday
, the stronger storms will move east for Tuesday. Severe storms are possible across parts of the Appalachians, where a slight risk for severe storms has been issued by the Storm Prediction Center (SPC) for Tuesday. Storms are also expected to impact the Texas and Louisiana coastlines, where a marginal risk for severe storms has been issued for Tuesday. A slight risk is a level two on a zero-to-five scale in terms of the possibility for severe weather, and a marginal risk is a level one. An area of low pressure moving east through Kentucky and Tennessee will once again be the focal point for stronger storms, along with an accompanying cold front. It's the same low responsible for Monday's severe storms across the central Plains. A cold front moving down towards the Gulf of Mexico coastline could also bring in some stronger storms to parts of Texas and Louisiana, including the Houston area. Large hail and damaging winds will be the main concerns there.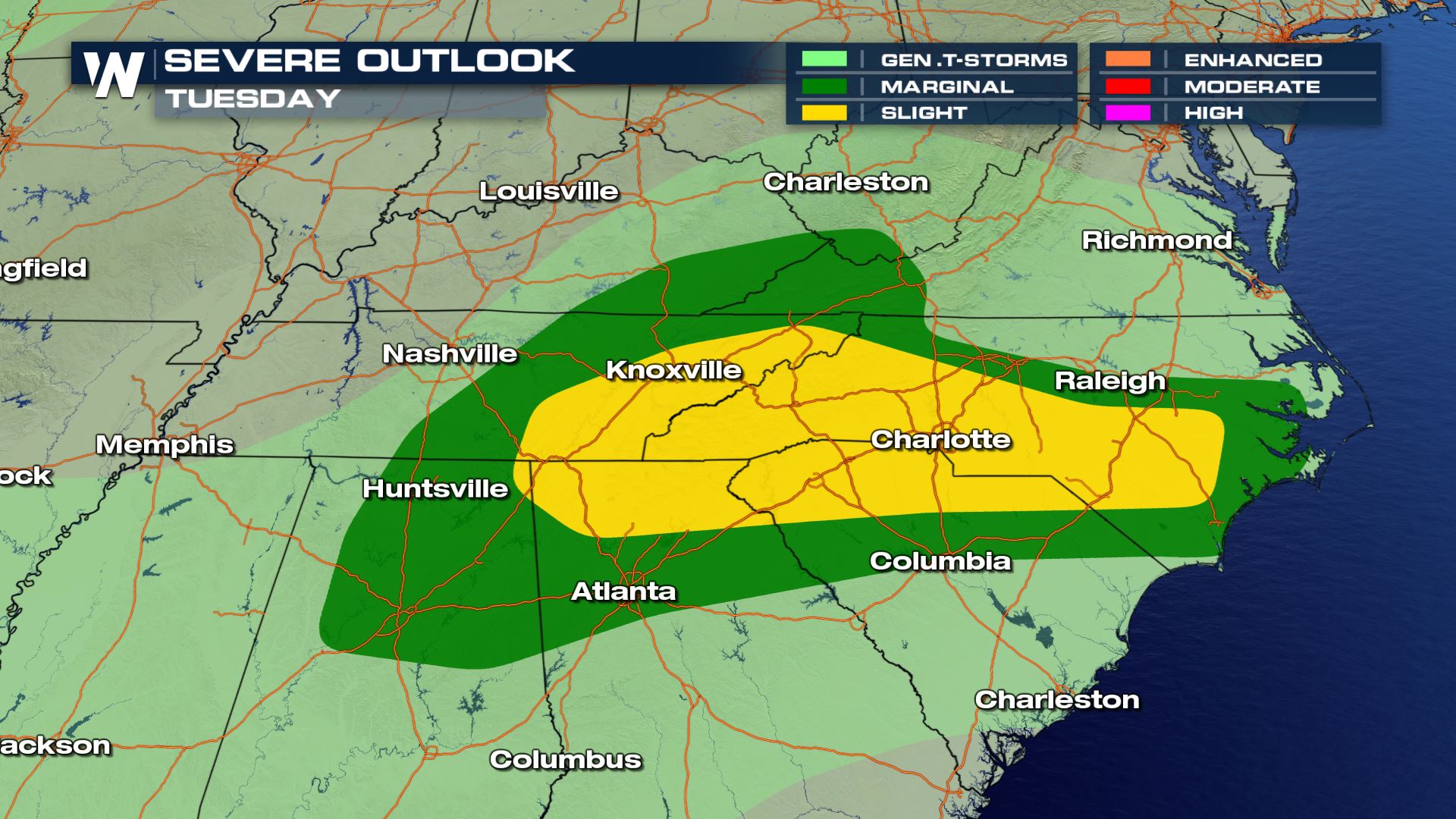 Severe storms will develop closest to the actual area of low pressure in eastern Tennessee and Kentucky. Large hail and damaging winds will be the primary threats with Tuesday's storms. "Hail and locally strong gusts will be the main concern with these storms, though a tornado cannot be ruled out," the
SPC wrote in its Monday discussion about Tuesday's storms
. That said, because the storms will be mainly moving through the late morning through the early-to-mid afternoon, large hail may end up being the main concern with these storms. If you have access to a garage or a carport in Knoxville, Tennessee or Rome, Georgia, Tuesday may be a good day to have the car inside of one.



Because the area of low pressure is moving east with the storms, there will be some natural spin at the surface. That could lead to an isolated tornado threat over parts of the Appalachians.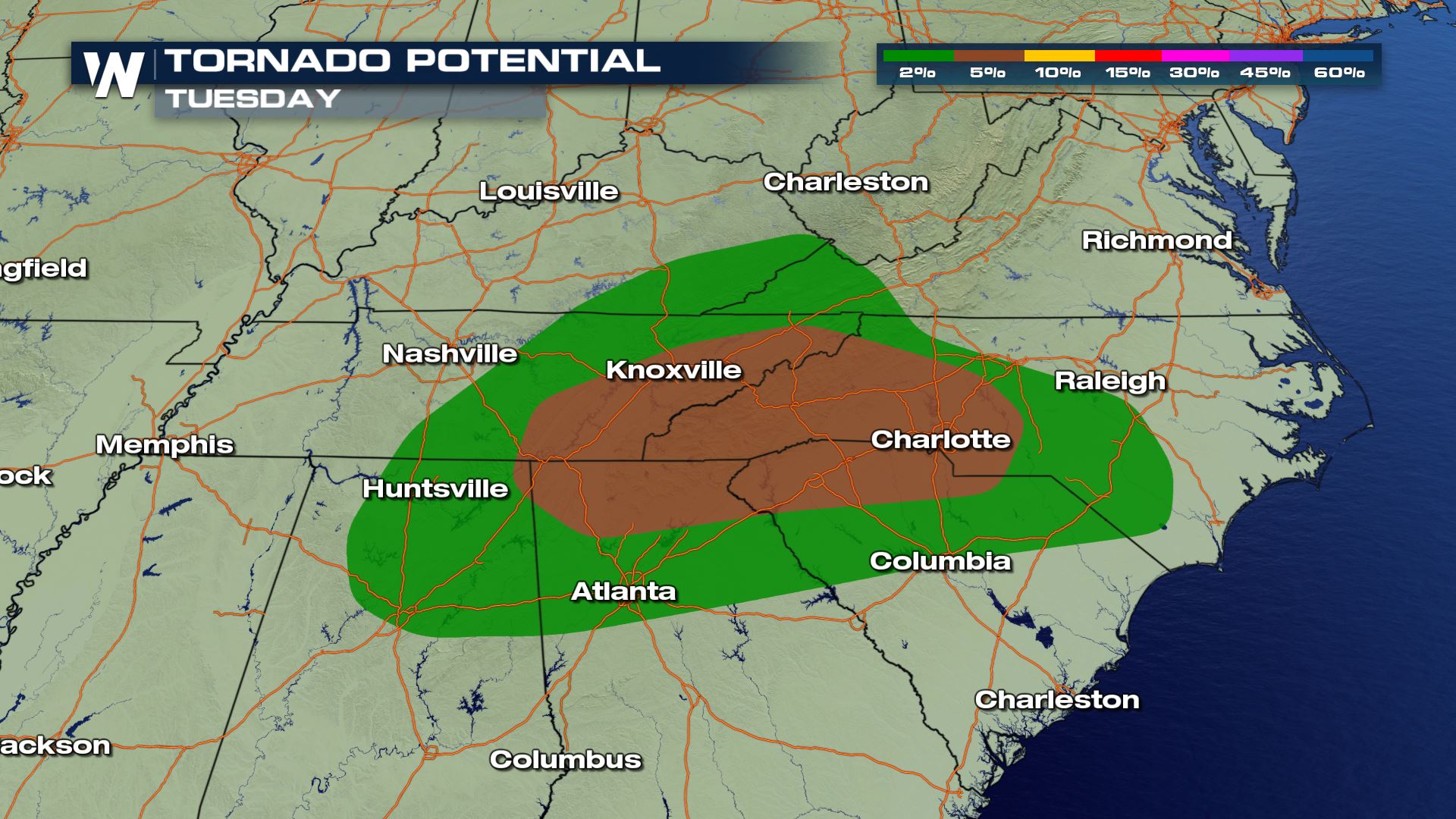 As far as the storms in southeast Texas and southwest Louisiana, these will likely be in place during the afternoon and early evening. Damaging winds and perhaps some large hail could be in play here, though the overall severe threat is expected to be relatively limited.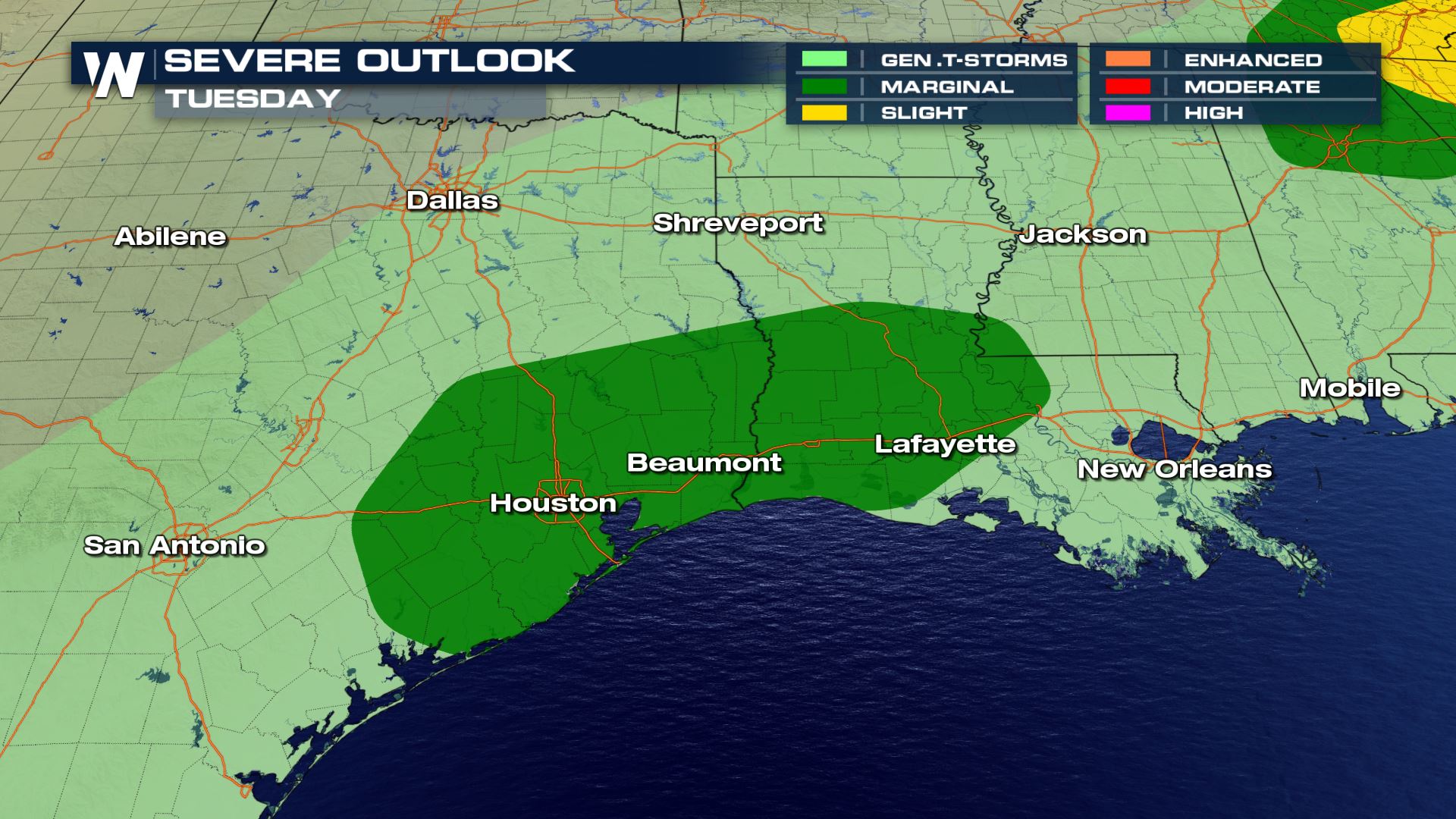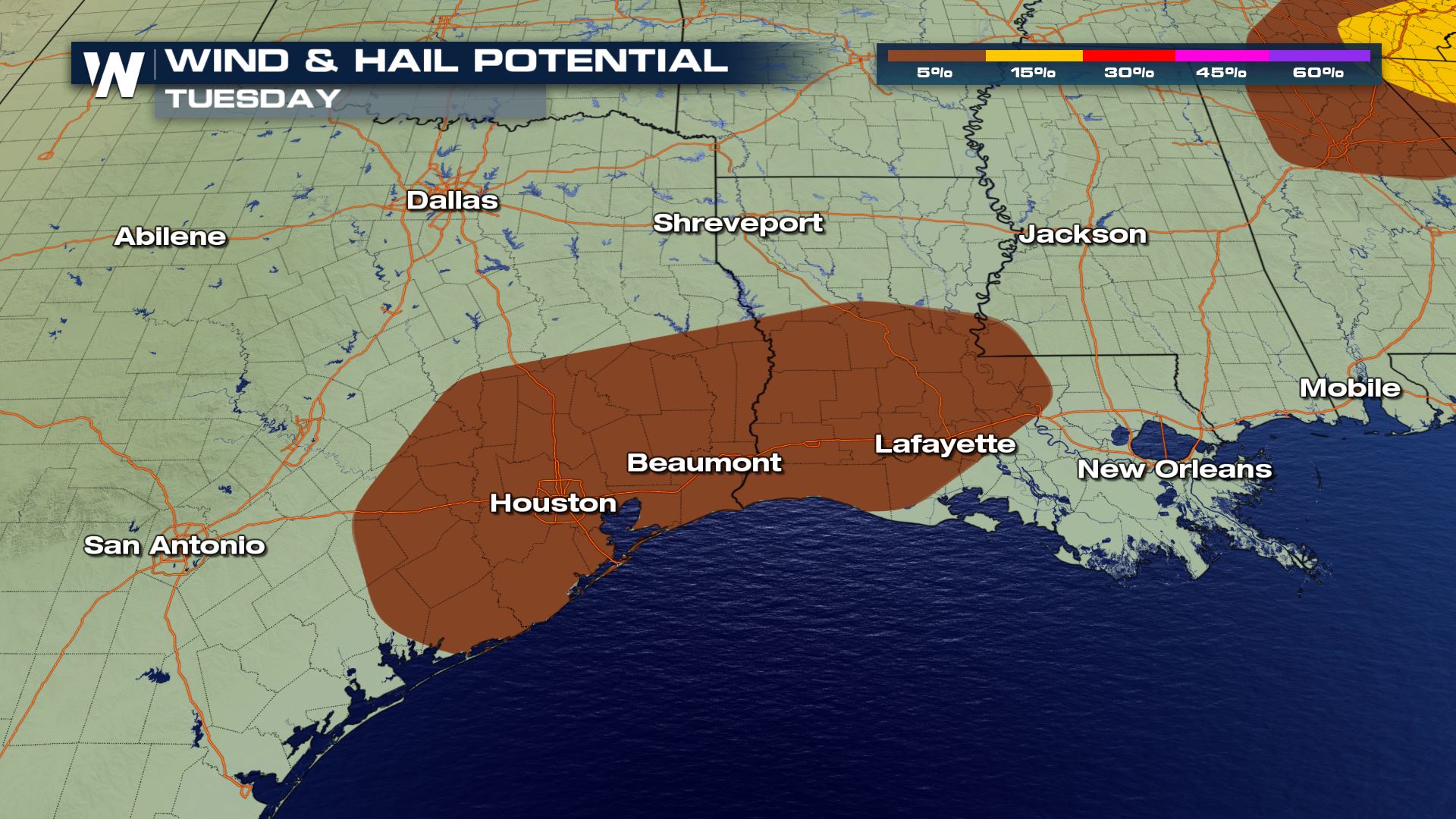 Stay with WeatherNation for the latest on these storms.