A Severe Thunderstorm Watch has been issued for eastern Oklahoma and much of Arkansas. Cities such as Fayetteville, Little Rock, and Fort Smith will see storms firing through 10 pm Central. The initial storm cells could produce hail greater than 1" in diameter and isolated tornadoes. From there, as cells merge, a wind and heavy rain threat will develop for parts of Arkansas, Mississippi, Louisiana, and neighboring states. https://twitter.com/WeatherNation/status/972538808687194112 The weather pattern will feature a small, yet robust, area of low pressure moving eastward toward the Mississippi River Valley. Stronger wind in the upper levels of the atmosphere will help initiate and/or maintain thunderstorms.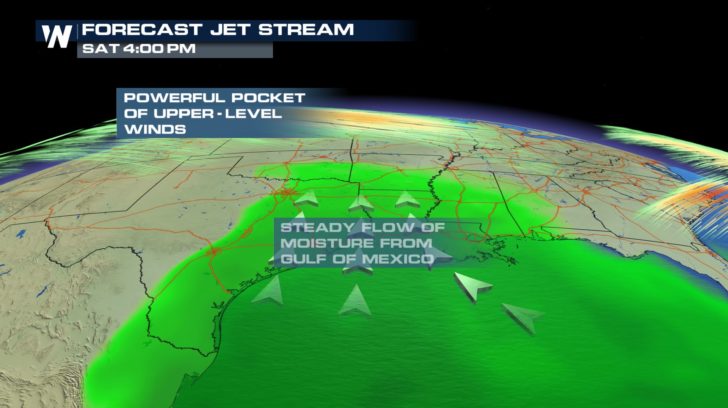 The weather set-up for Saturday, March 10 where moisture is shown in green and stronger atmospheric wind in orange
These storms are expected to move in a direction toward the east/southeast Saturday and Saturday night. Meanwhile, warmer/moist air will be present coming in off the Gulf of Mexico.
The biggest concerns for threatening weather Saturday will be that of hail and wind, both from possibly straight line wind damage or an isolated tornado.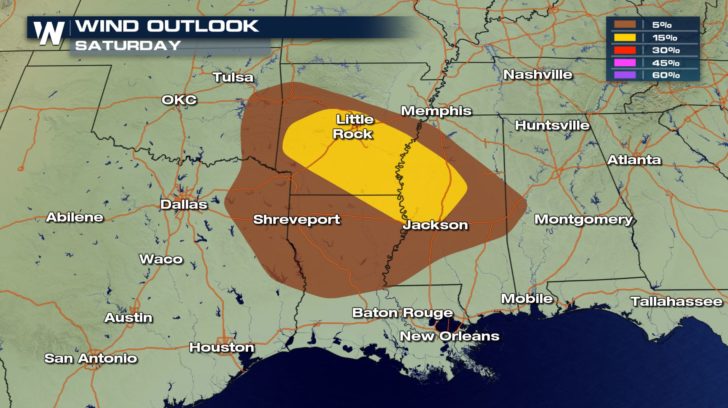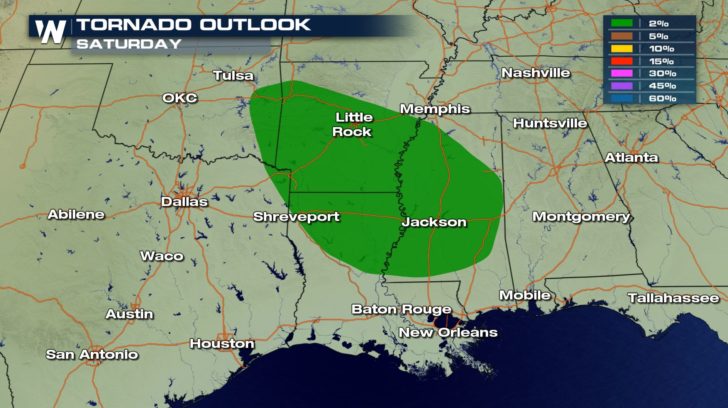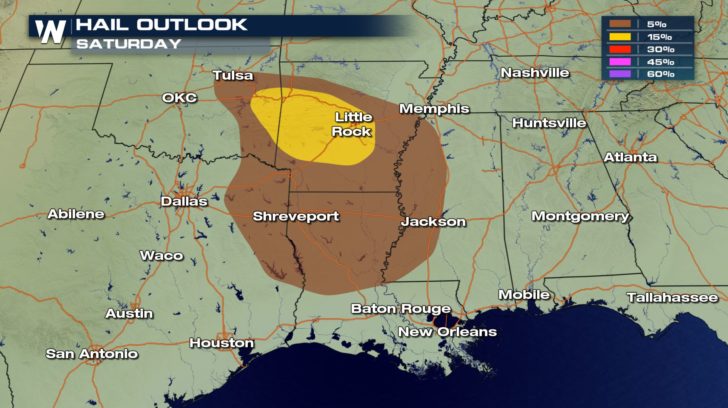 Here's a breakdown of the timing below, as we continue to show on WeatherNation. There will still be scattered thunderstorms through Sunday, though the risk of severe storms will be slightly less than Saturday. The risk of storms stretched from the Gulf Coast through Florida.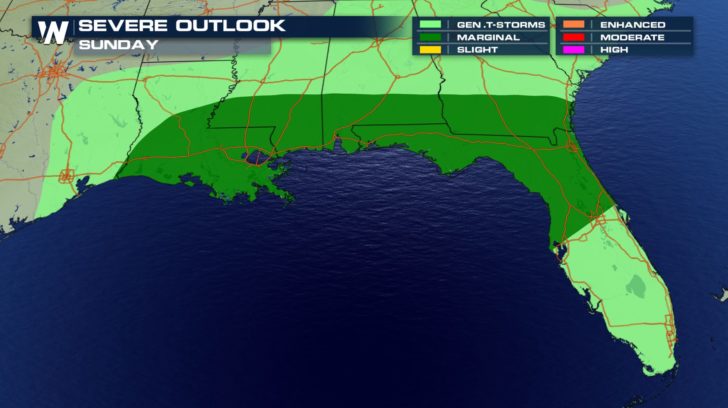 Tips for handling severe weather
: The best thing you can do is to keep an eye on the weather forecast and the weather conditions around you, especially if you plan to be outside. If you hear thunder, head inside and wait it out until 30 minutes passes from the last rumble of thunder. If a tornado warning or severe thunderstorm warning is issued for your location, take action immediately by finding a secure building/structure and heading down to the lowest, most interior section. If driving, allow extra time for your commute and have your EAS (emergency alert system) activated/on so alerts will come to your mobile device automatically. Pop back in here to weathernationtv.com or on-air to get the latest forecast regarding a stormy Saturday for some.