A potent storm will track through the central US this week, bringing a chance for severe weather back to the forecast. It all started out as snow out West. More on the winter side of this storm
here. 
Tuesday is when the atmospheric conditions will support a threat of storms. This is due to a developing trough. This means the jet stream will dive south, all the way down to northern Mexico. A subtropical branch will enhance this pattern and really help to increase the available moisture across the Gulf Coast.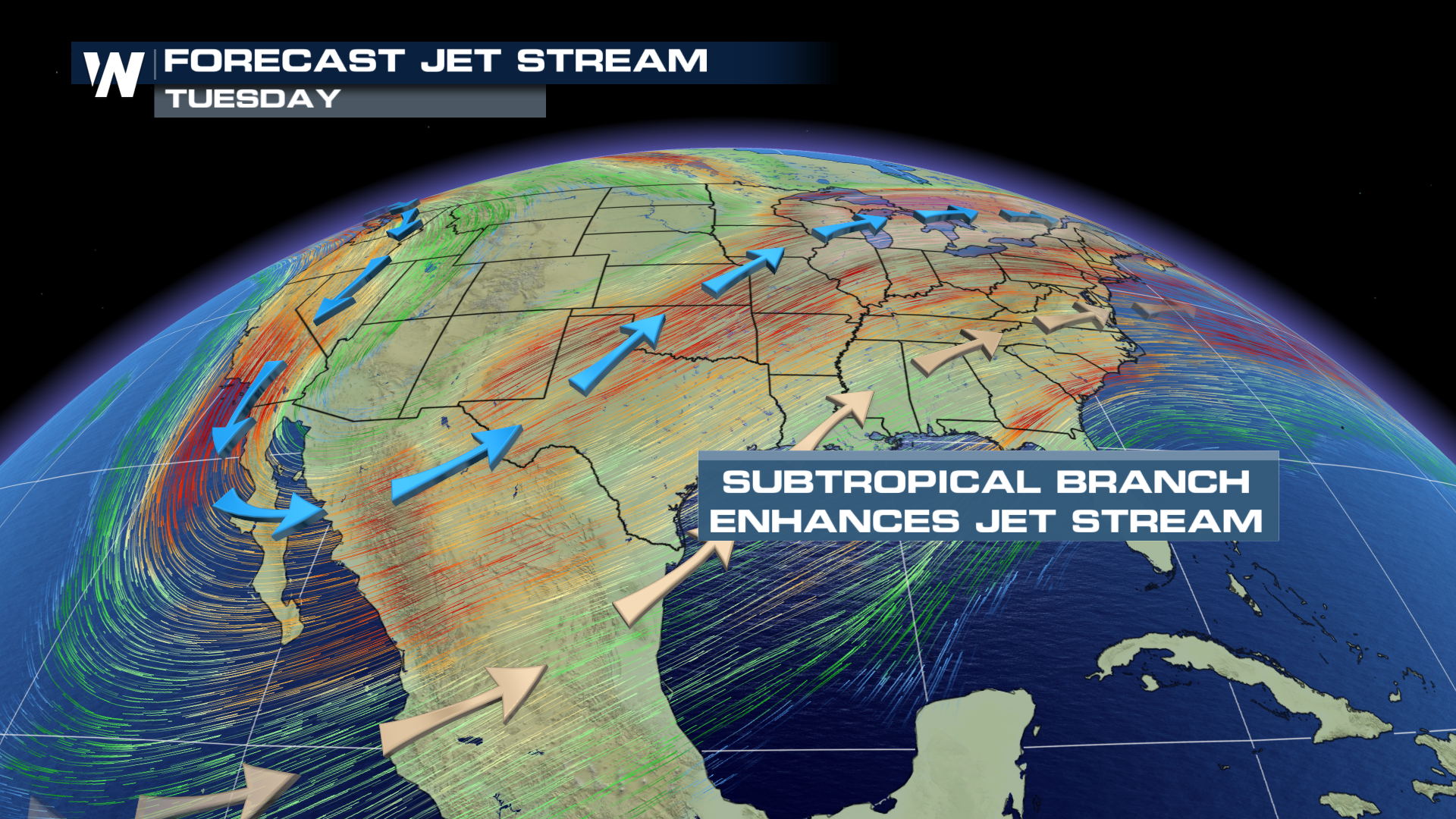 Southerly surface flow will also draw in deep Gulf moisture. Dew points will once again climb into the 60s and 70s. Ample available moisture is one of the key components for thunderstorm development.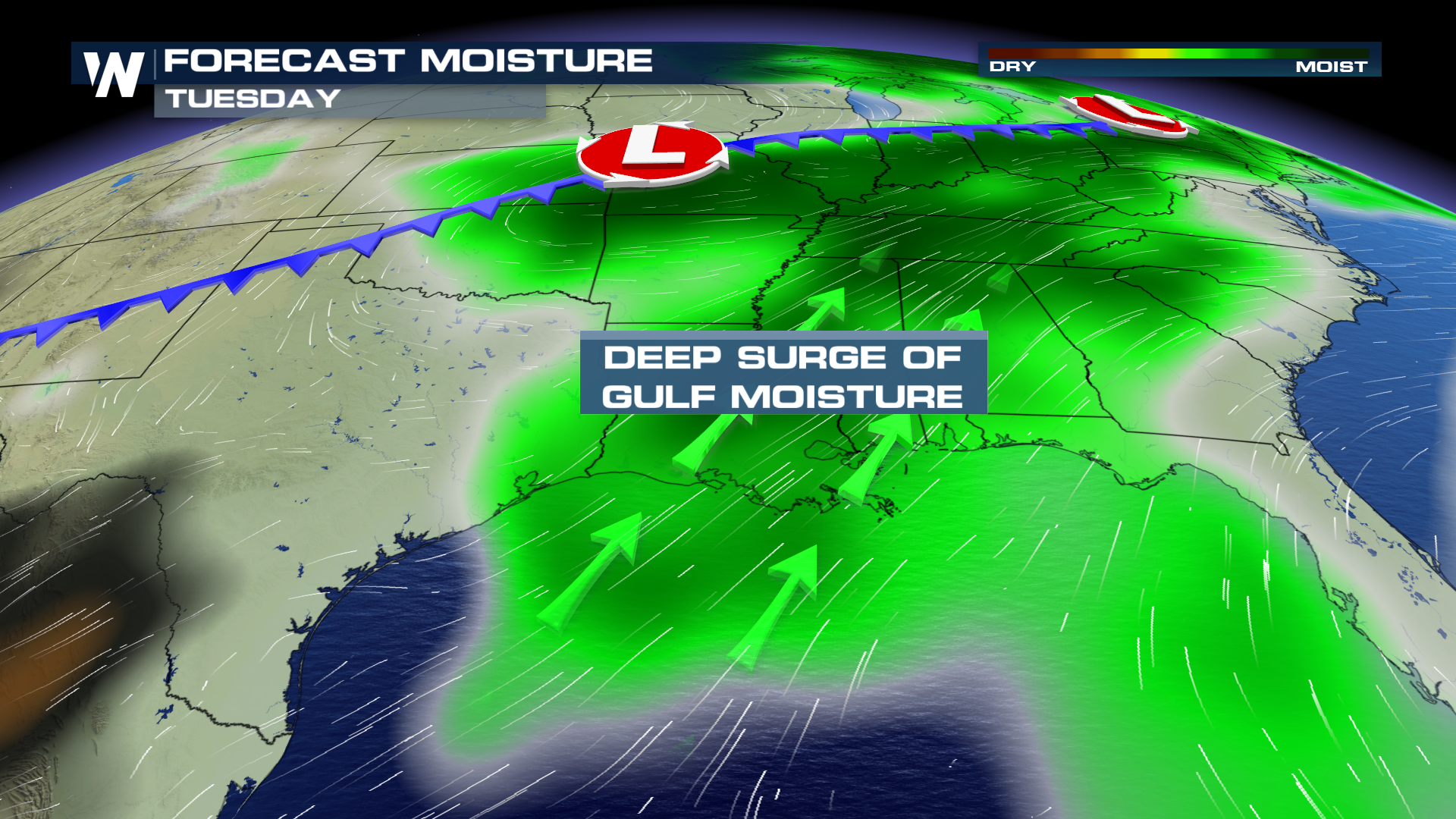 As the associated cold front swings through Texas it will kick up a threat for storms in the eastern reaches of the state. A more significant potential for severe weather is already in place for northern Louisiana, Arkansas, and Mississippi. Initially, the concern will be for damaging wind gusts and large hail.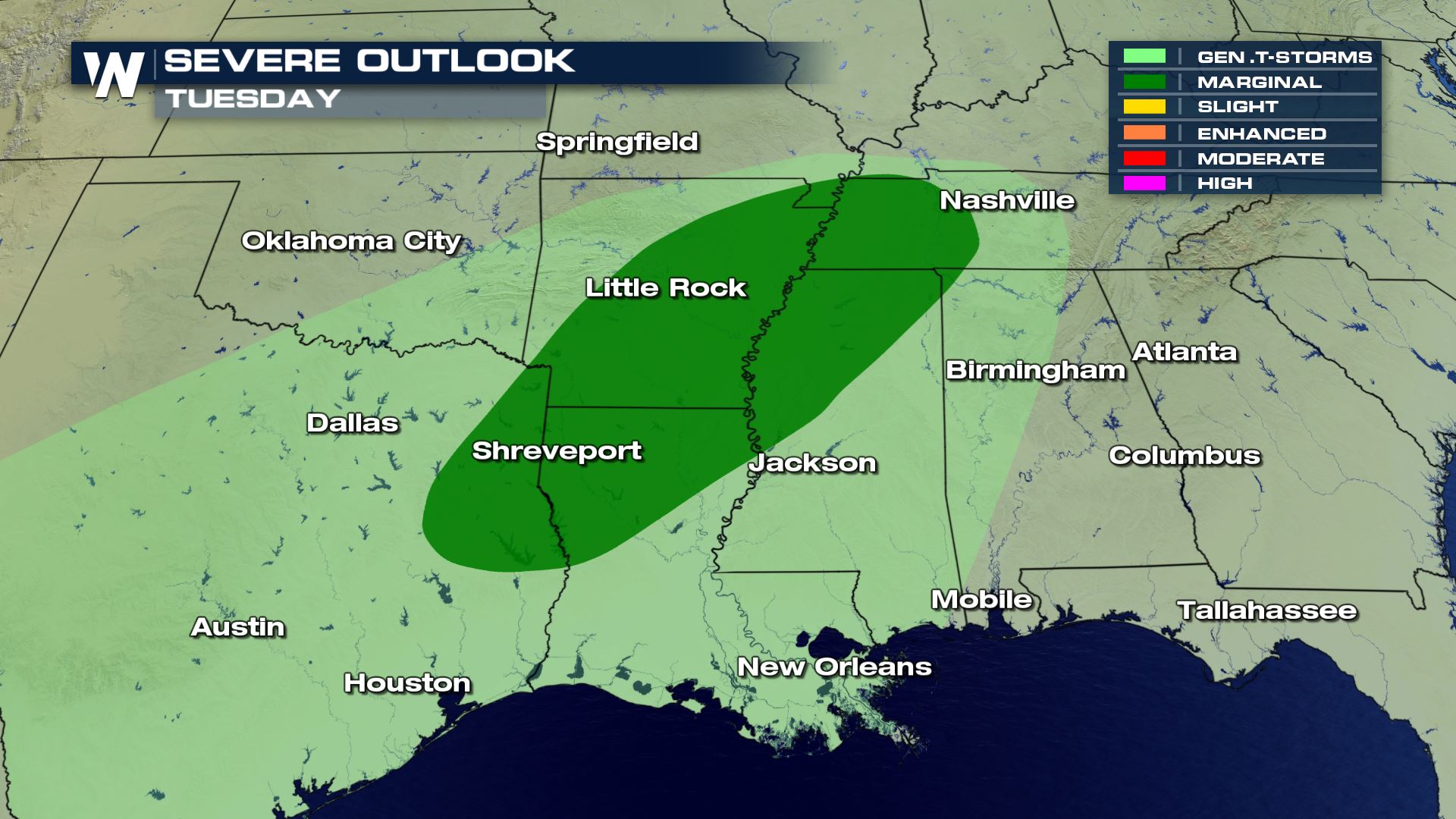 As the front progresses east, the severe weather threat will extend eastward as well. Alabama, Georgia, and Florida need to be prepared for storms come Wednesday. Isolated tornadoes are possible in addition to damaging winds. The color-coded regions look different compared to Tuesday because of how far into the future the outlook is. The standard Marginal to High scale is used for severe weather outlooks up to 3 days (today is considered day 1). Significant storm potential on days 4 through 8 are denoted with either a 15 or 30 percent chance of storms.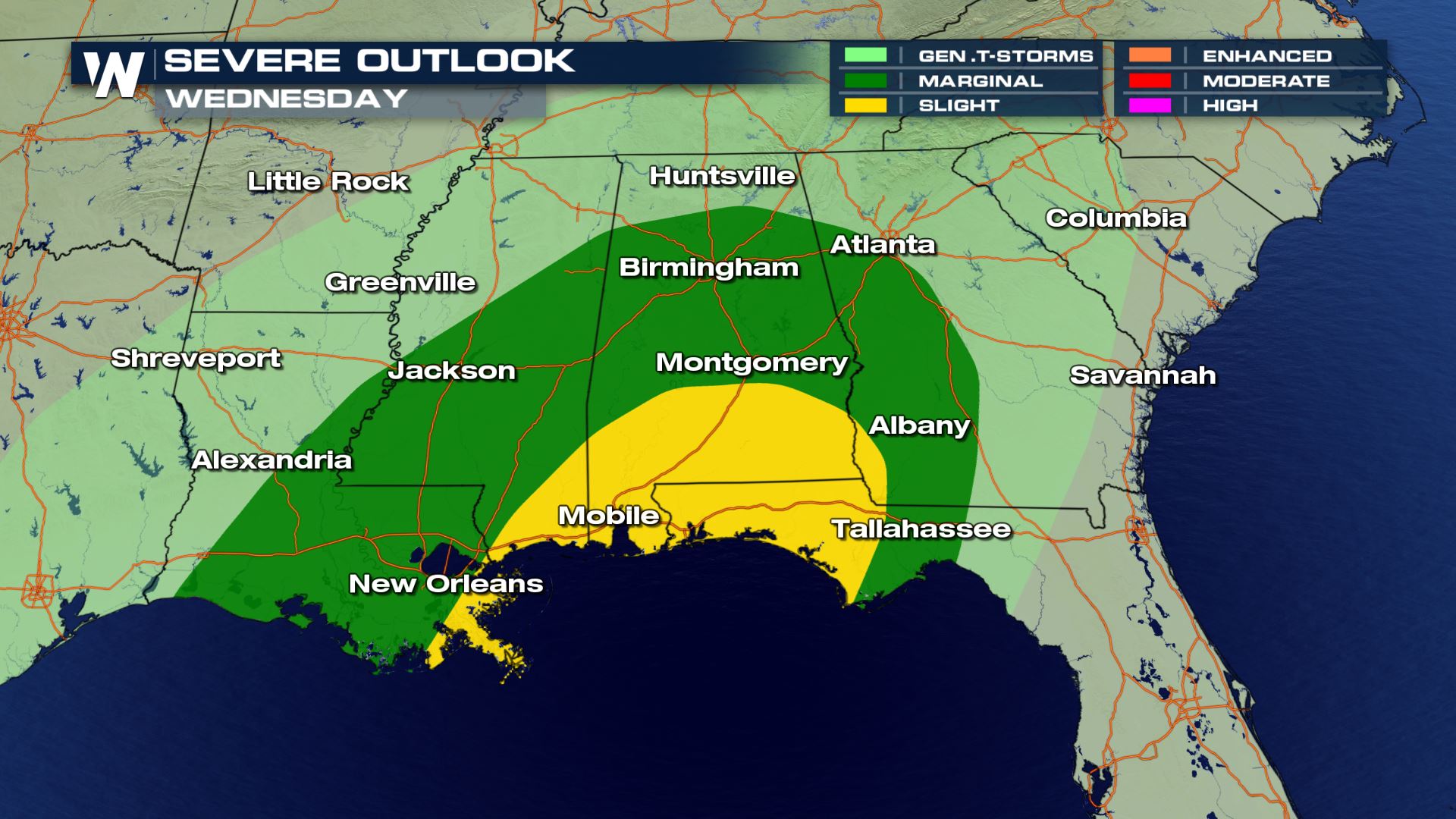 Storms chances continue on Thursday, this time including the Carolinas, Georgia, and northern Florida.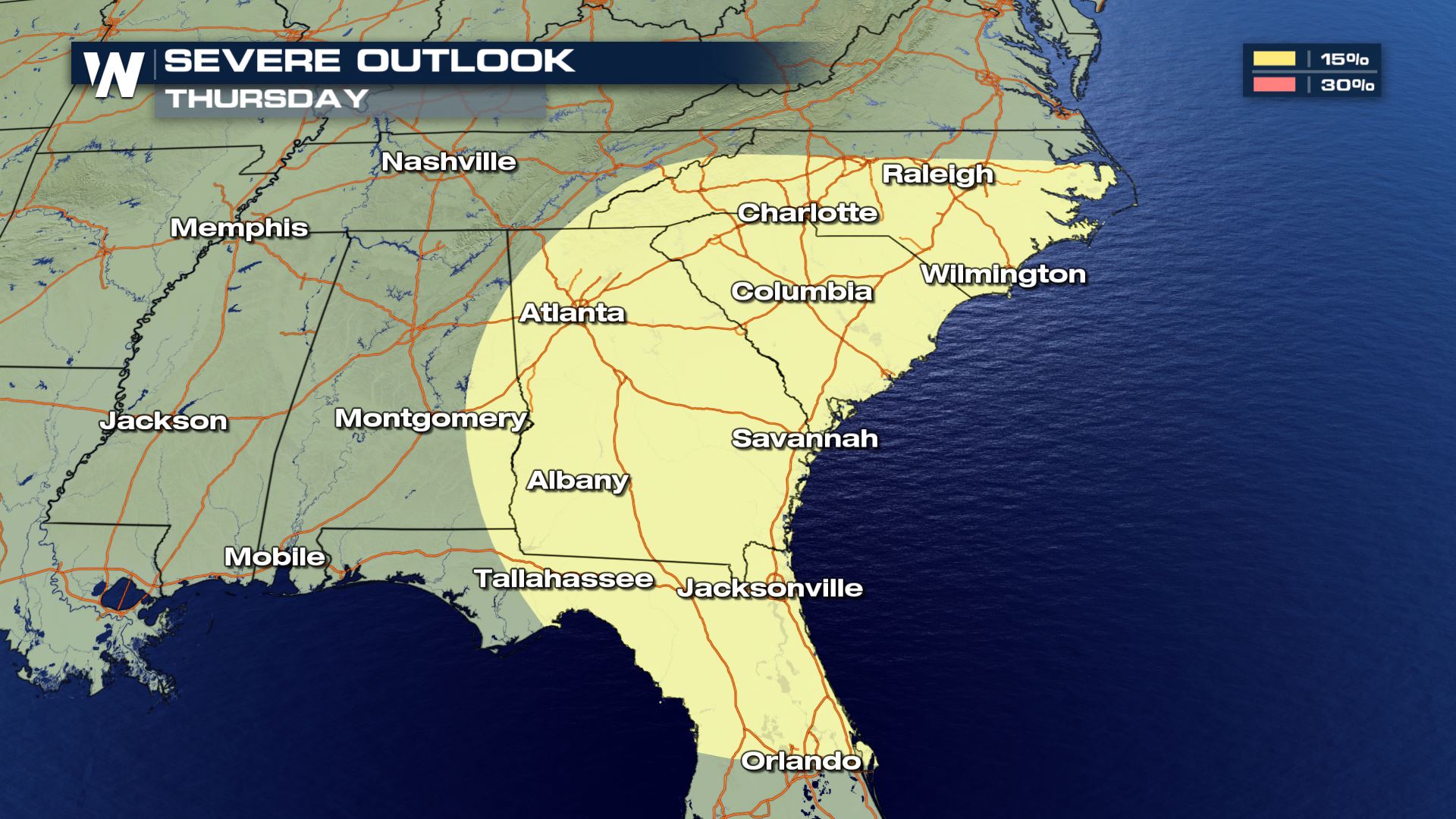 If that weren't enough, there is a chance for a wintry mix in some parts of the southern Plains. Once the initial front passes through, very cold air will move in. Any lingering moisture could change over to a mix or snow come Tuesday night into Wednesday.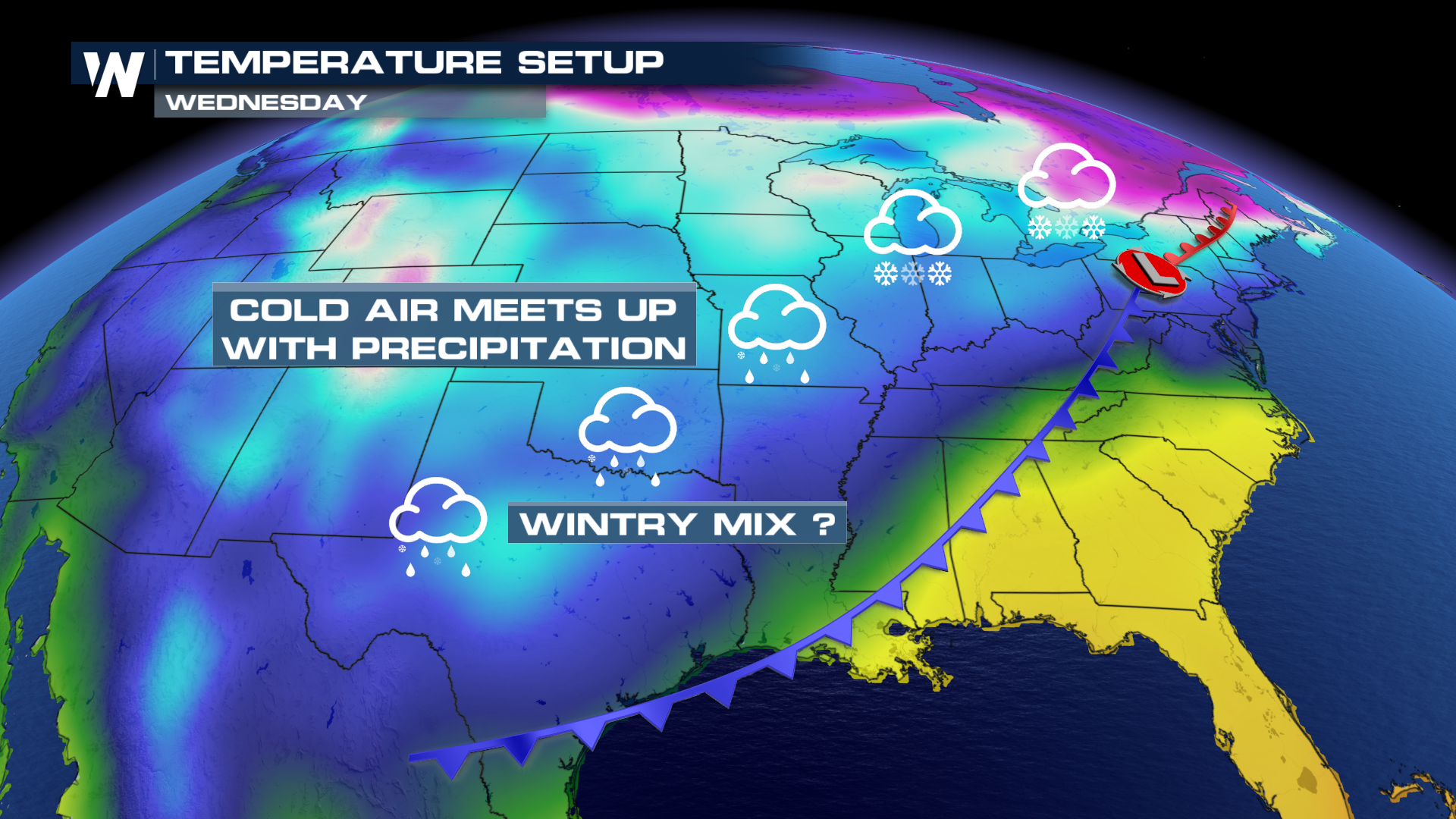 Be sure to join us on-air for updates on the severe weather threat.