A potent low-pressure system will track through the central US on Tuesday. Conditions are conducive for severe weather development ahead of the associated cold front. The primary concern will be for damaging wind gusts from the southern Plains into the Mississippi Valley. Rain and thunderstorms will be fed by the Gulf of Mexico. Rain chances extend into Illinois and Indiana Tuesday. Isolated strong to severe thunderstorms will be possible starting in the afternoon.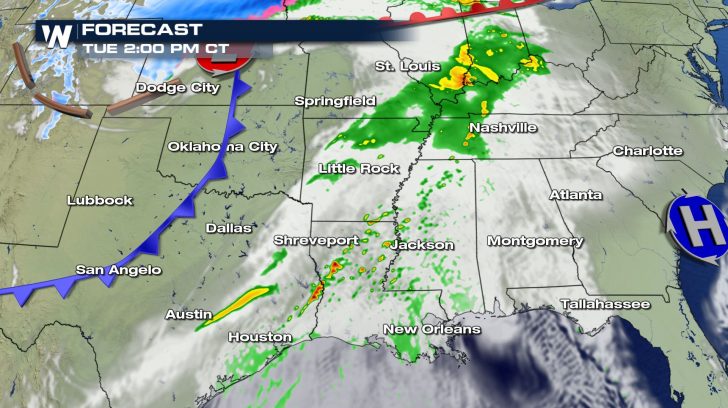 Clusters of storms look to intensify by late afternoon and into the evening. Some pockets of heavy rain are possible as well, although widespread downpours are not expected.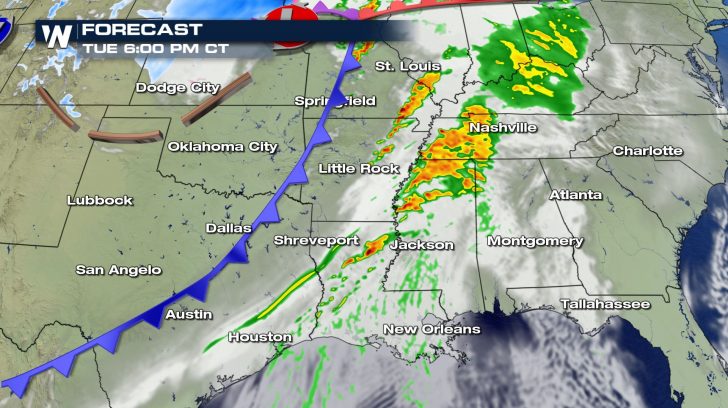 Severe chances will follow the cold front into Mississippi, Tennessee, and Kentucky late Tuesday.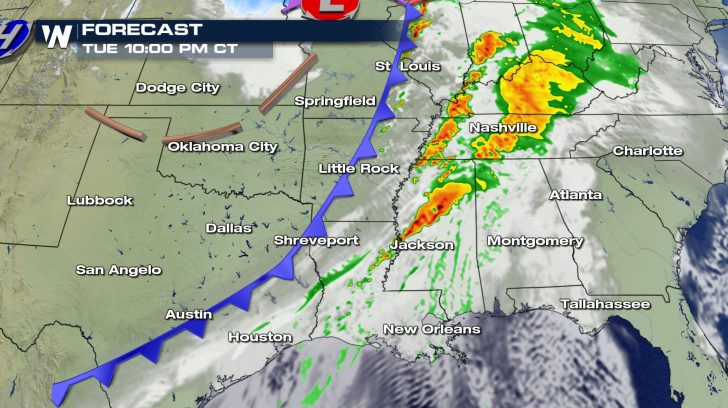 Conditions clear out behind the front, but will be cooling down as well.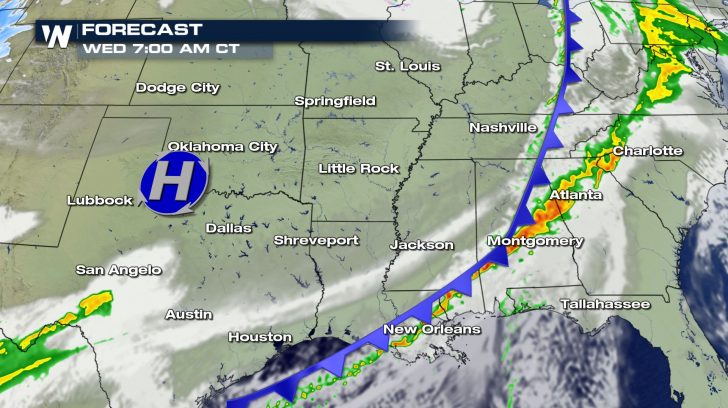 Rainfall looks to be heaviest overnight and into Wednesday. Totals will end up between one and three inches in most cases.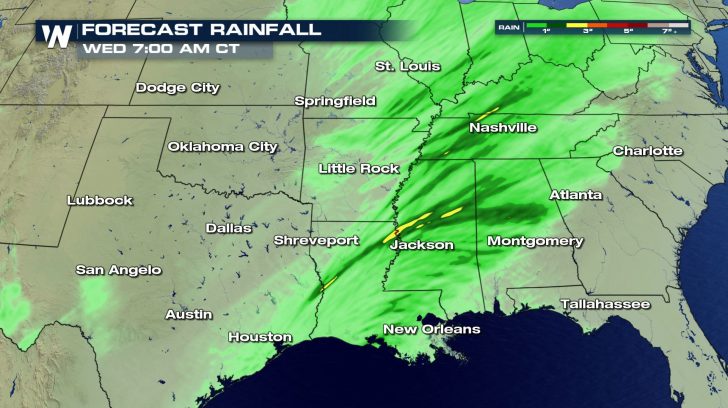 Get the layers ready! Temperatures cool off significantly behind the front. Rain chances return just in time for Thanksgiving in Little Rock, St. Louis, and many other central US cities.