It has been a busy week of severe weather in the Plains and more severe thunderstorms are likely today. You can check out the following links to stories of the pictures and videos we received from 
Wednesday
and
Tuesday
. Yesterday, there were dozens of reports of large hail and wind damage along with a few tornadoes.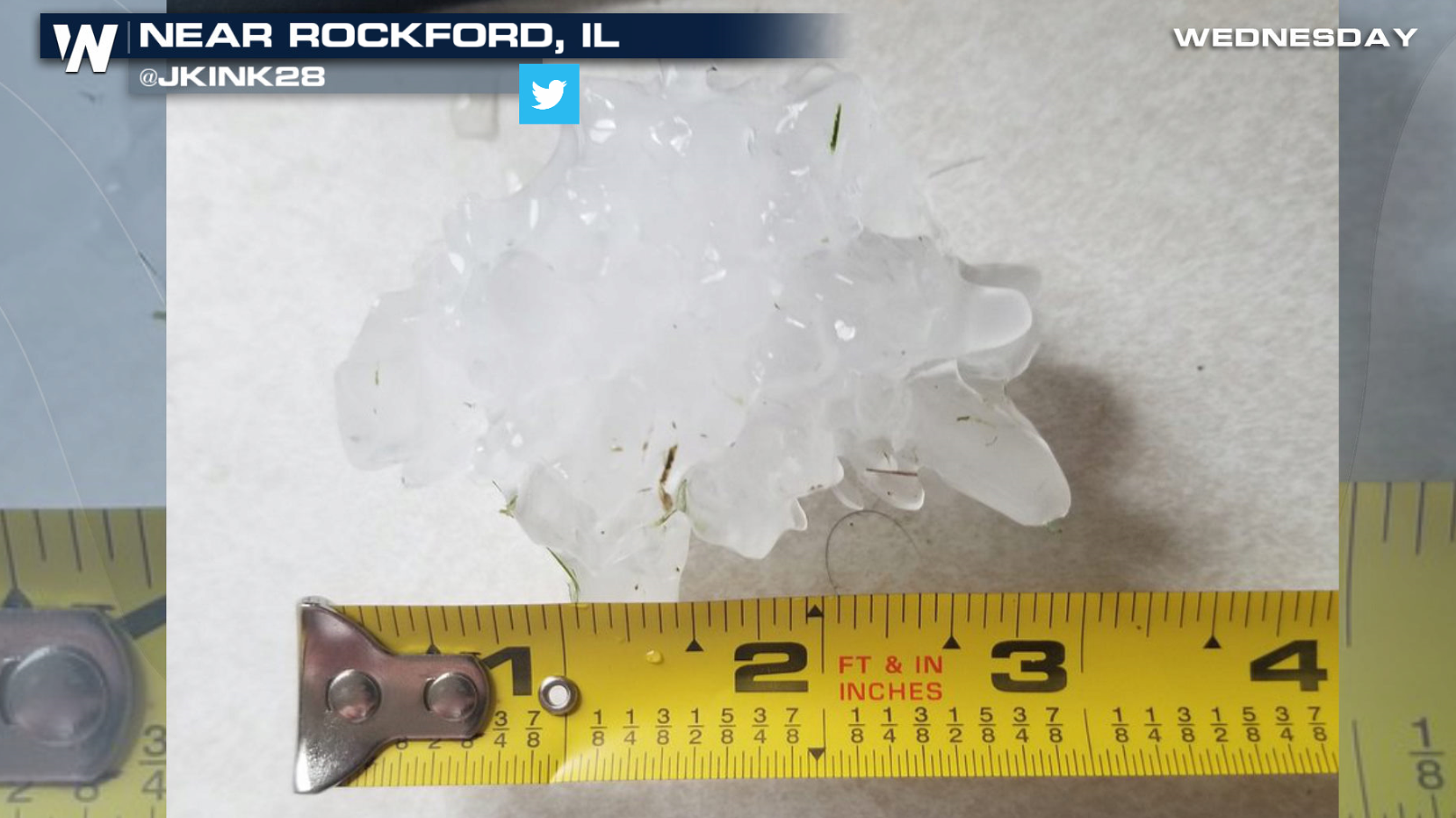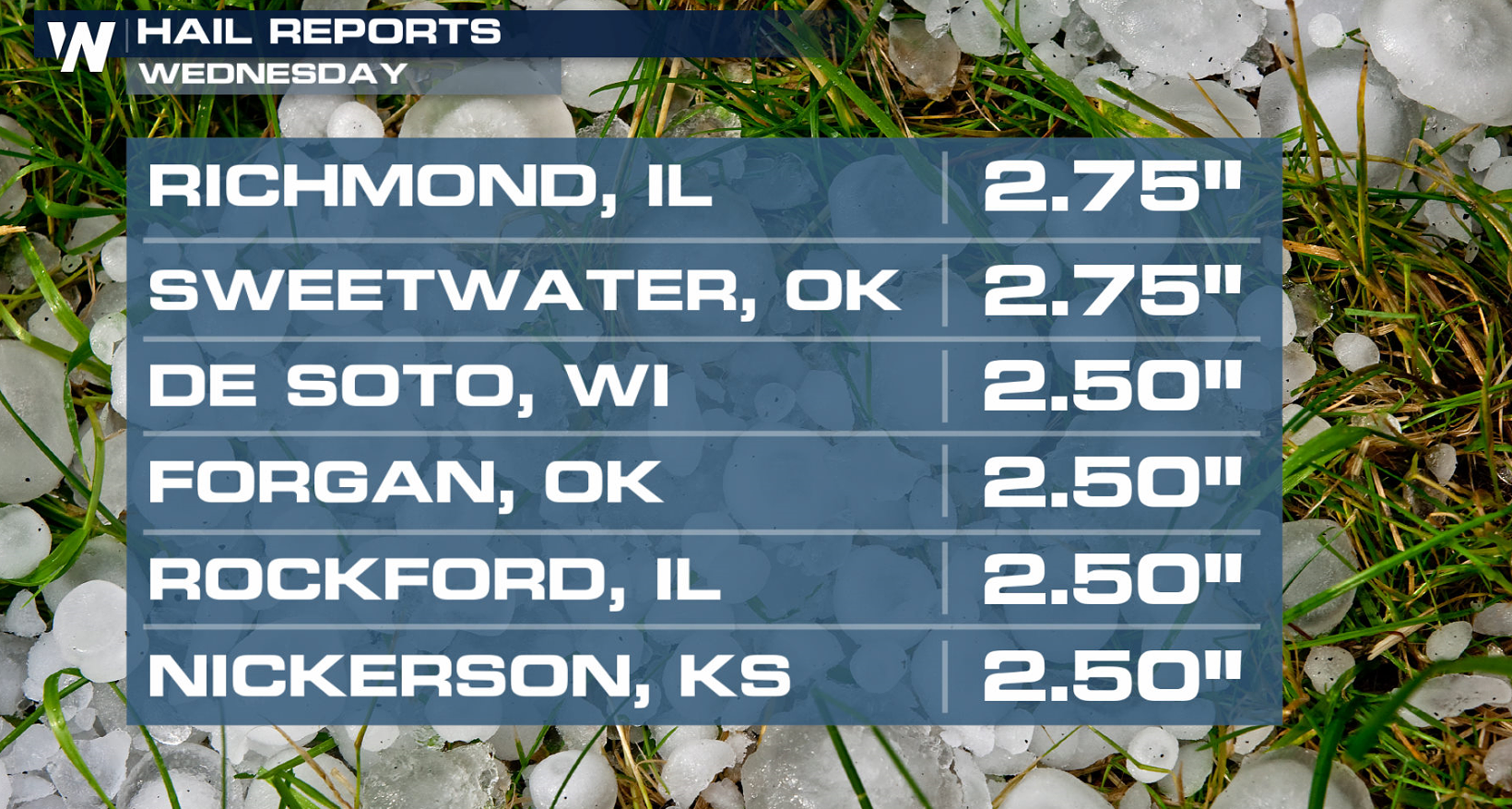 Hail up to baseball size and wind gusts greater than 90 mph occurred in Kansas and Oklahoma. Severe weather was reported from Texas to Michigan.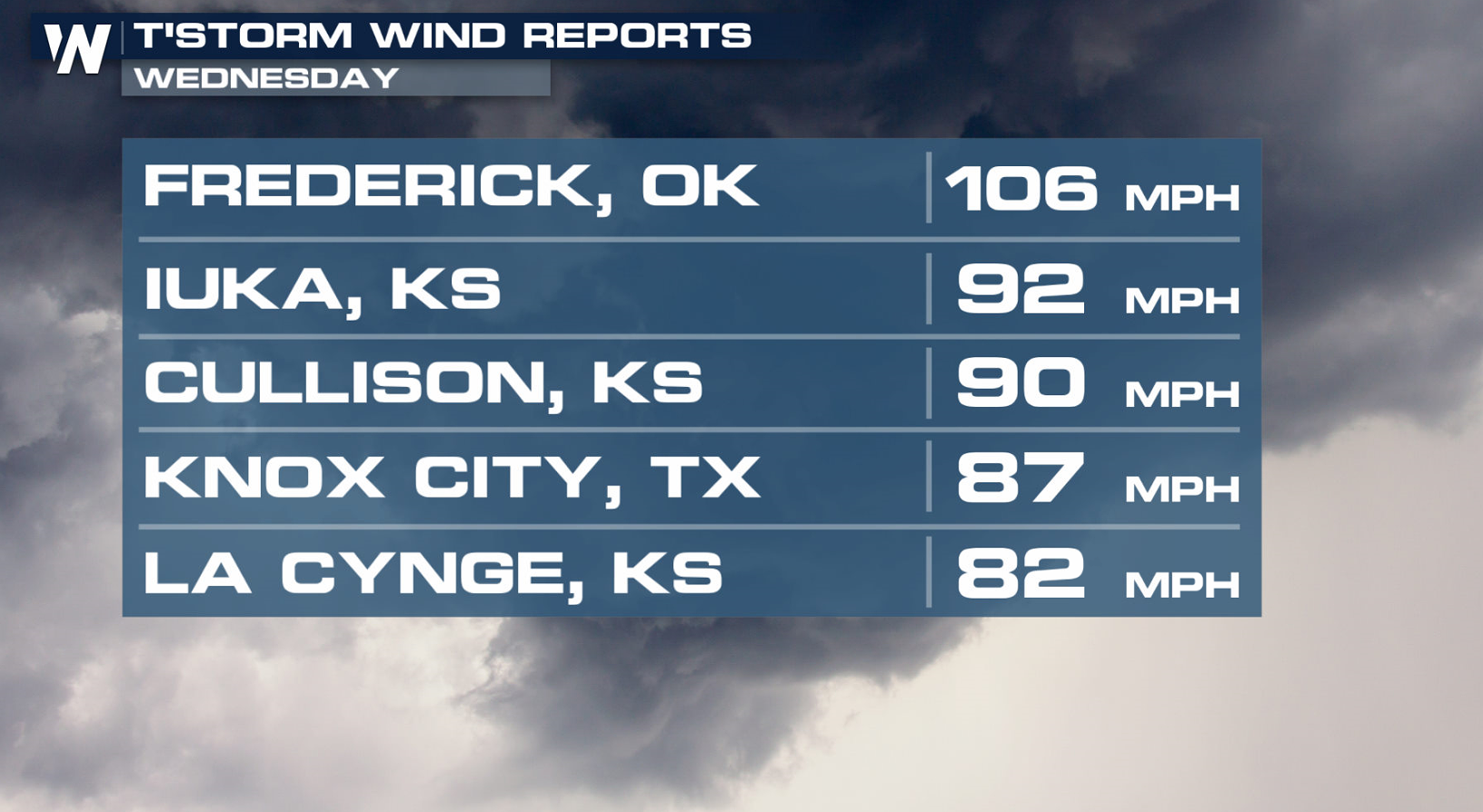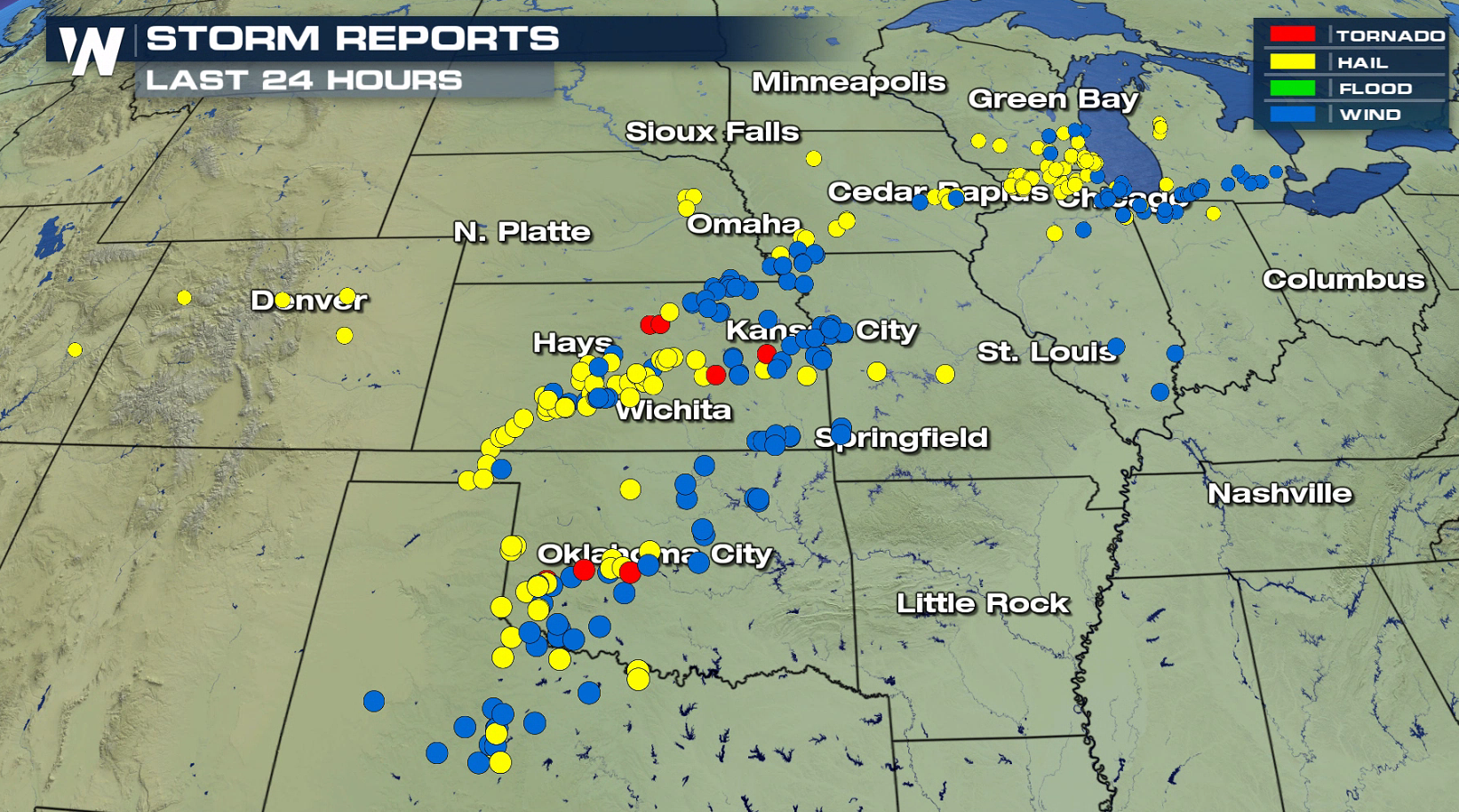 The severe weather risk area today extends from the Northeast through the Ohio Valley and into the Plains. There is a threat for a few tornadoes mainly in Iowa, Nebraska, Kansas and Missouri. Large hail and strong wind gusts are more likely, especially in the slight risk area.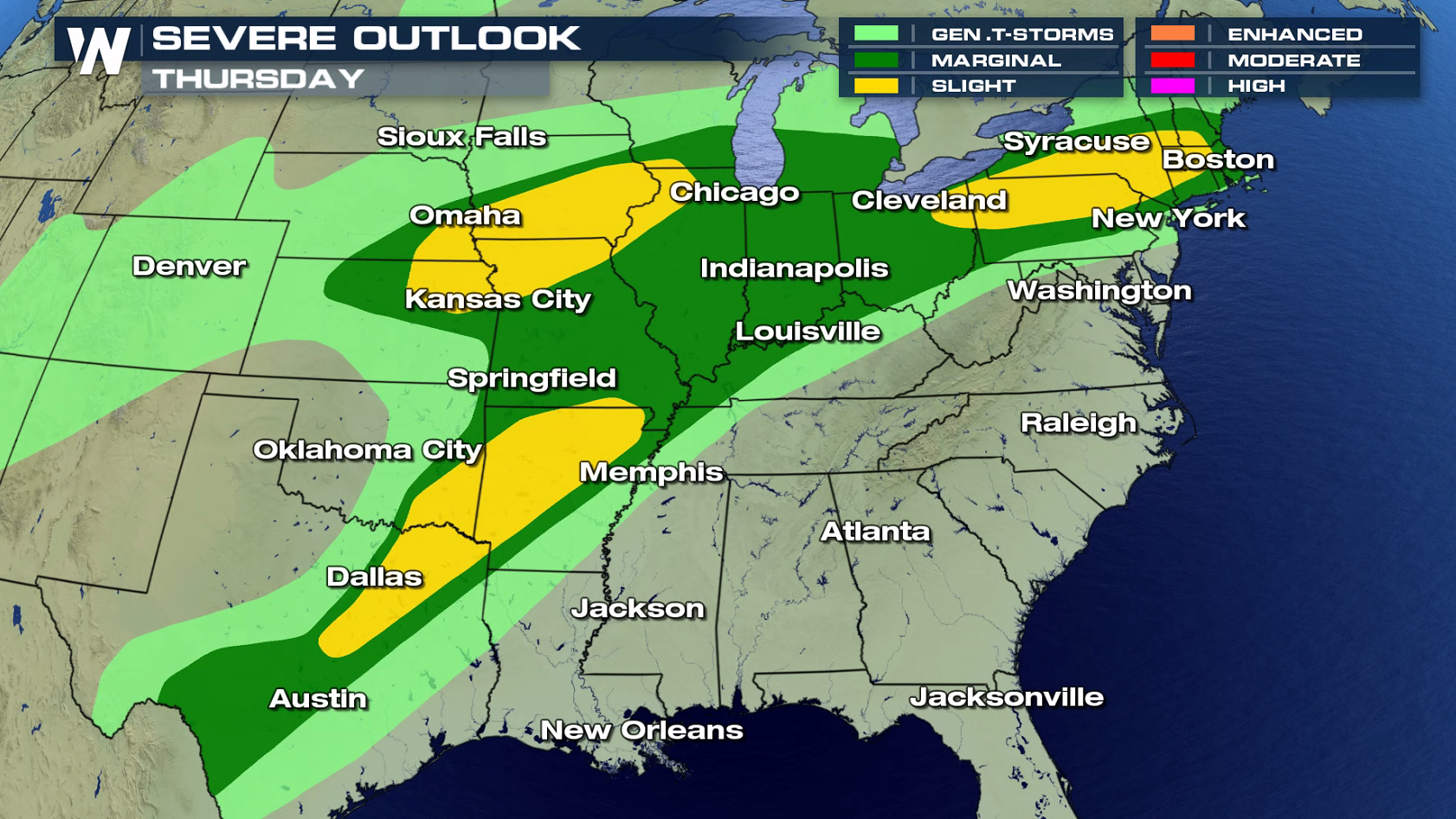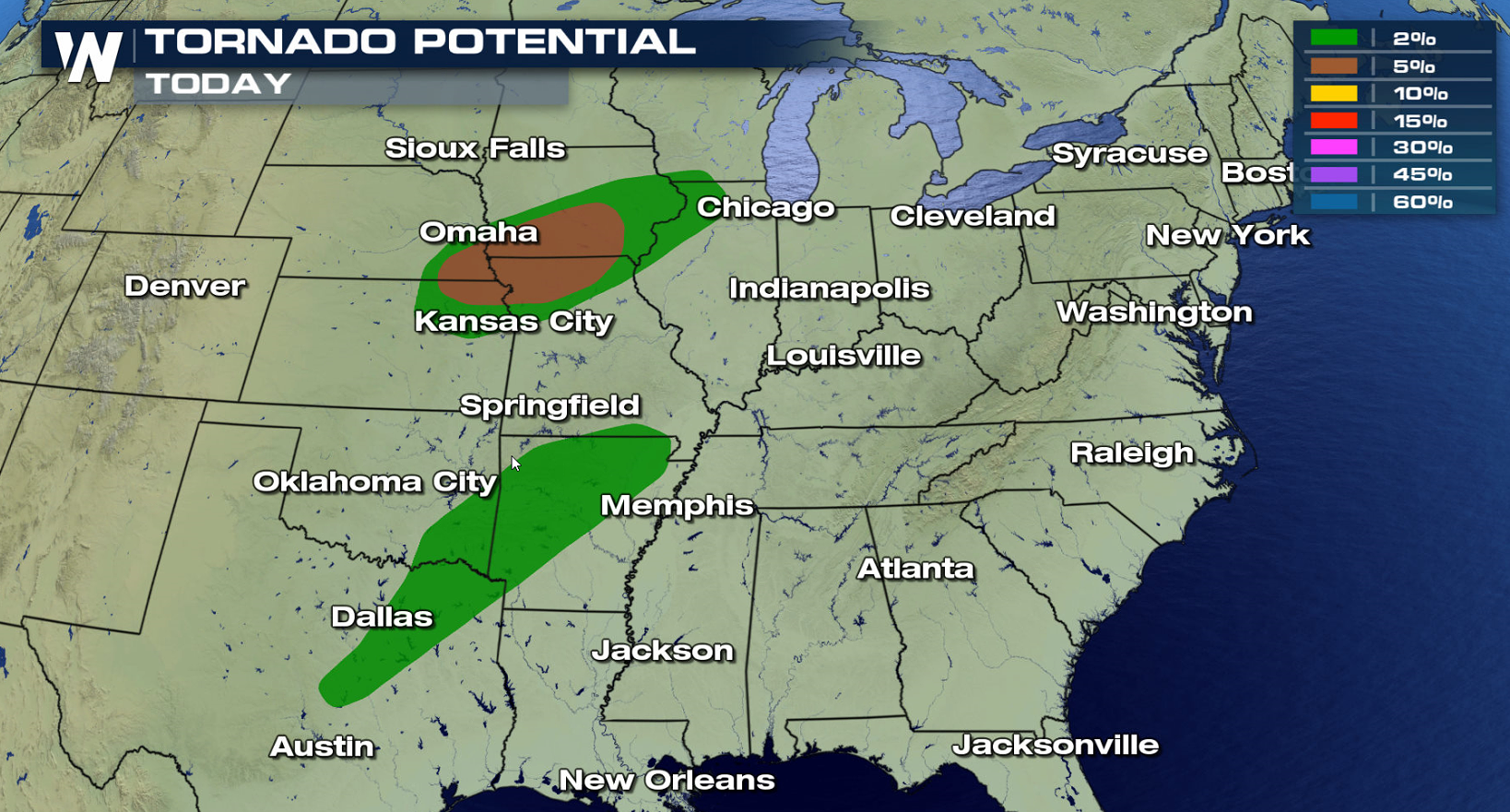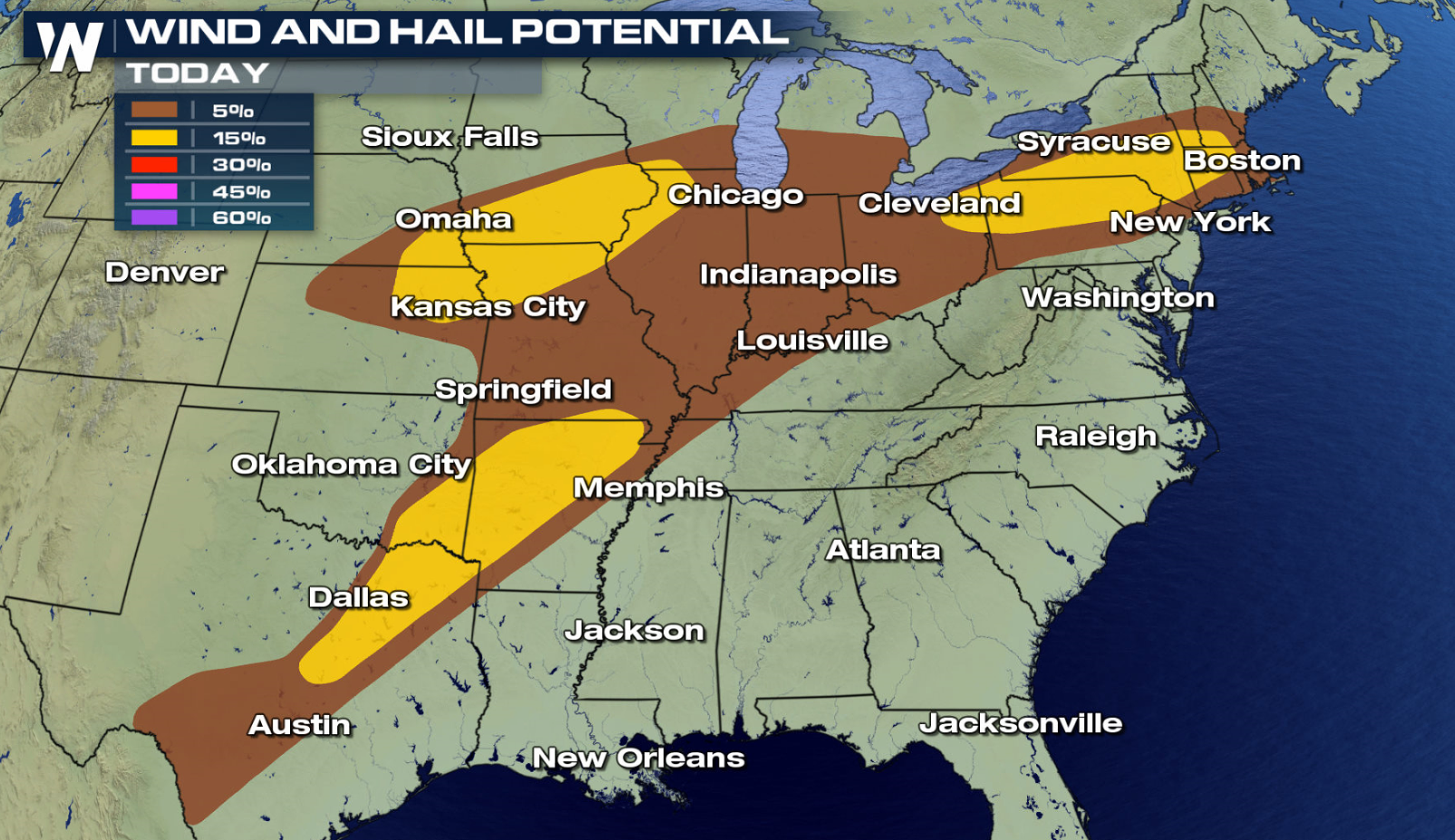 Showers and thunderstorms have been ongoing this morning in the central Plains and Ohio Valley. The next round of intense storms will develop in the later afternoon and continue through the evening. The severe weather risk will diminish overnight, although some strong storms will be found. Stay tuned to WeatherNation on-air and online for the most update-to-date forecasts and warnings, along with live reports in the field.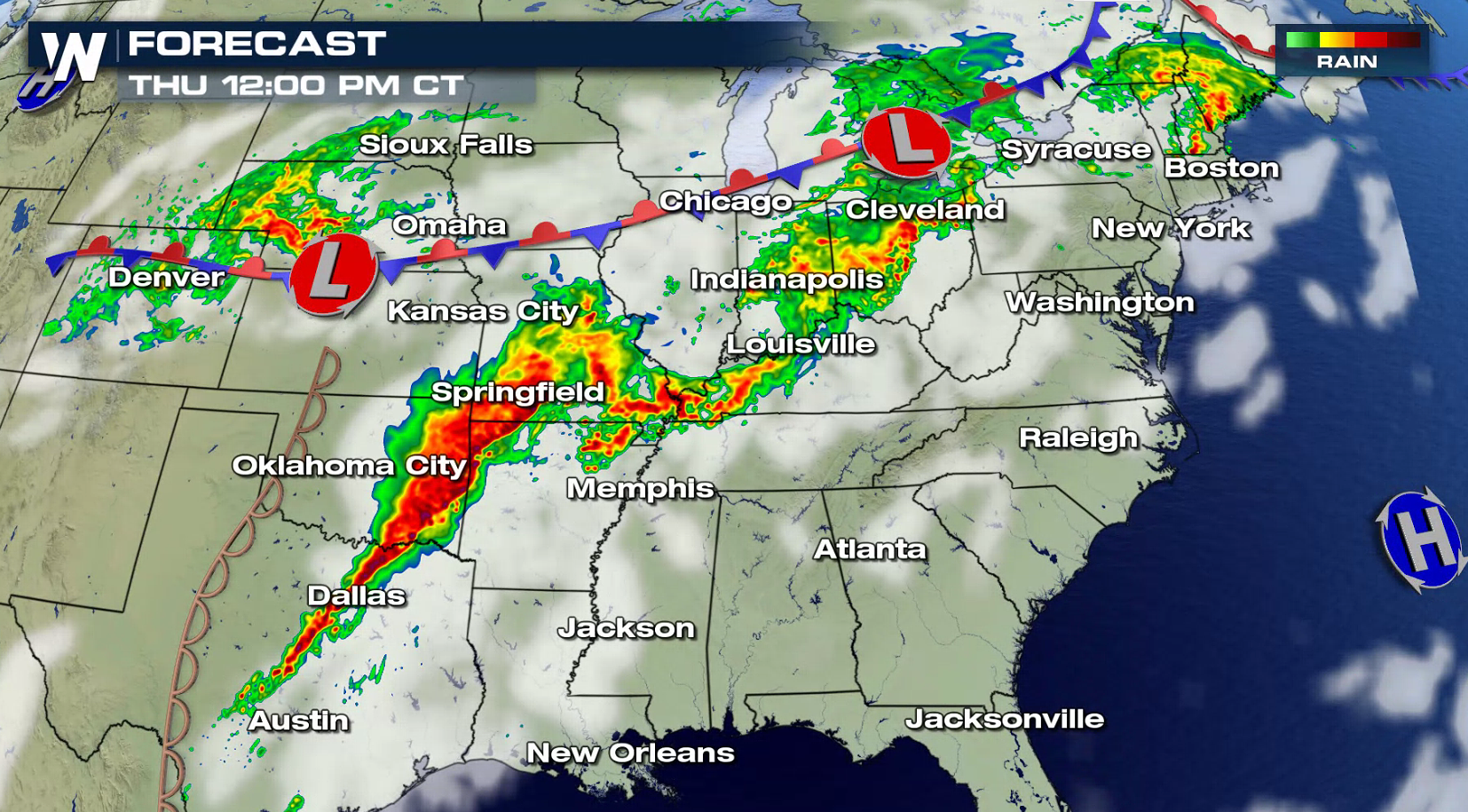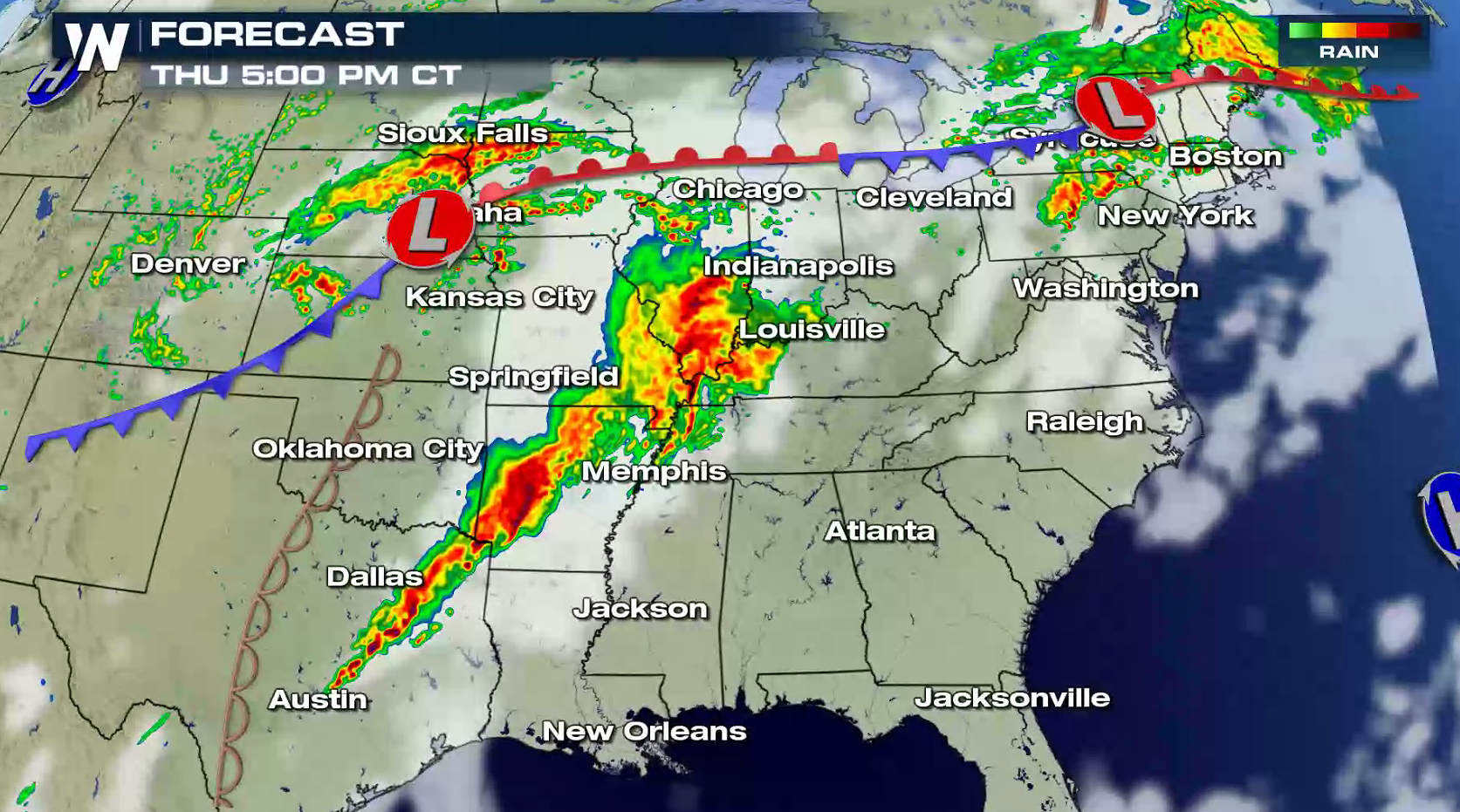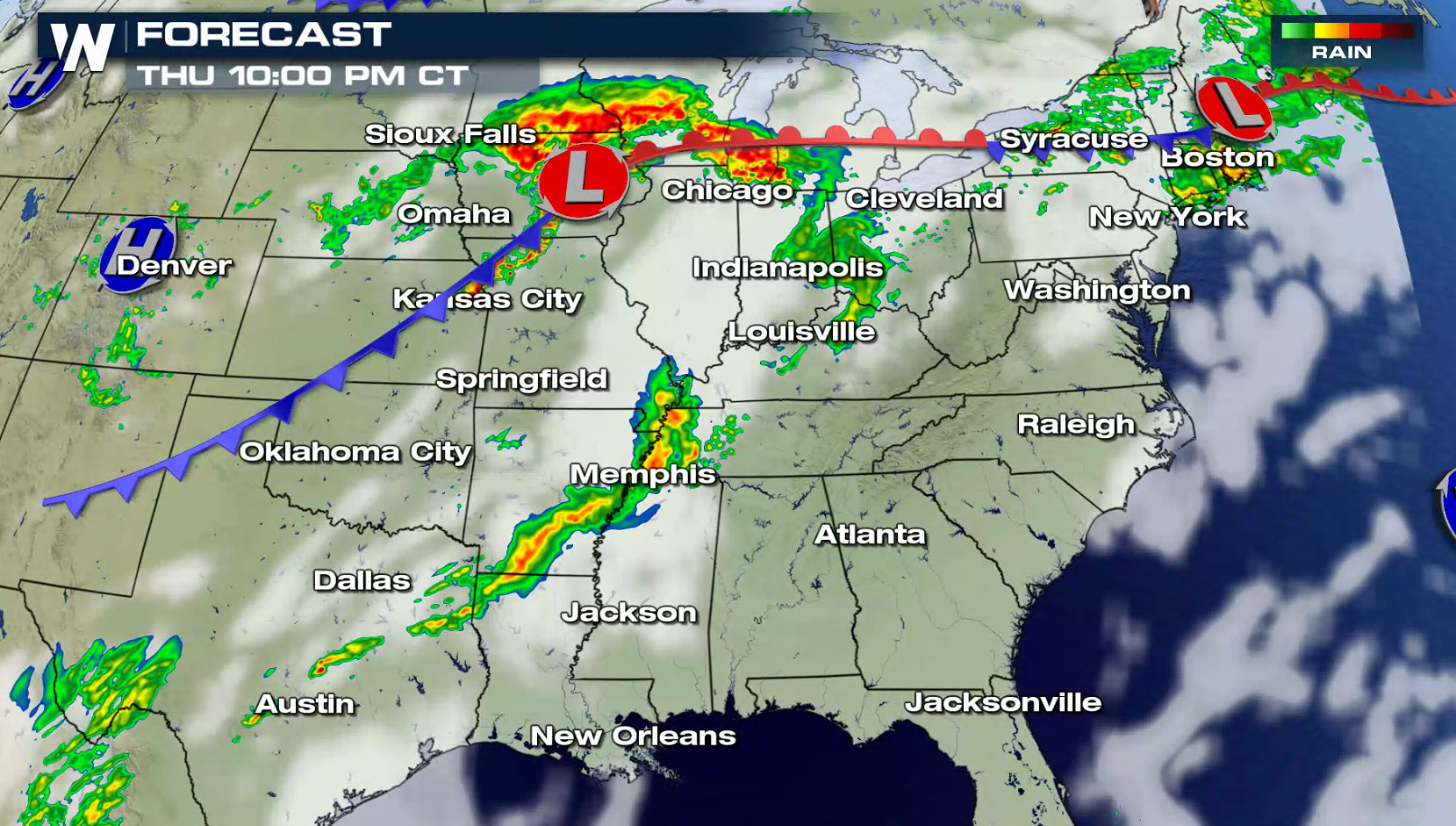 On Friday,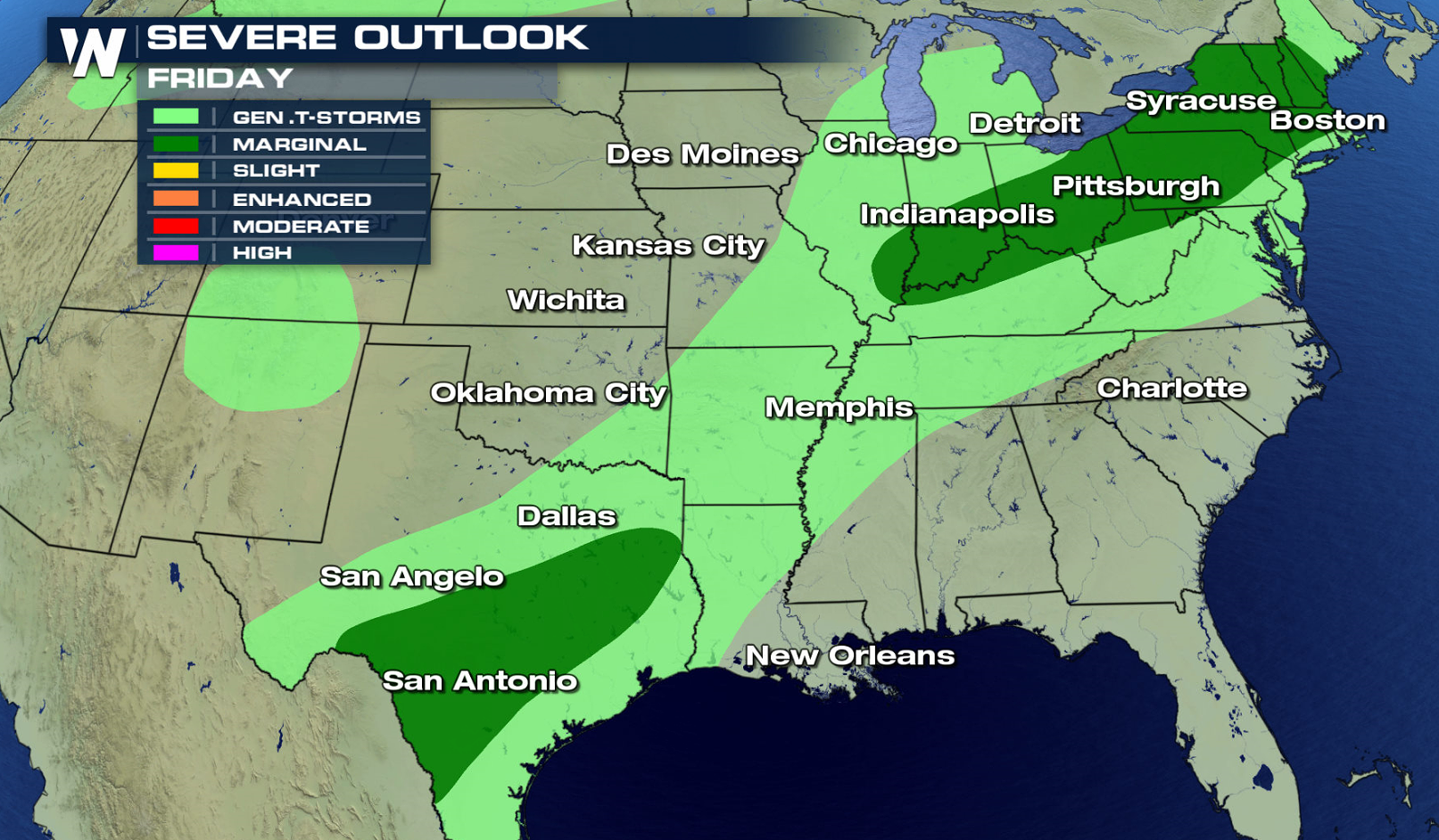 For WeatherNation: Meteorologist Mace Michaels