On Friday afternoon, a severe thunderstorm watch was issued for parts of the Northeast for the potential of storms bringing damaging wind gusts and isolated tornadoes.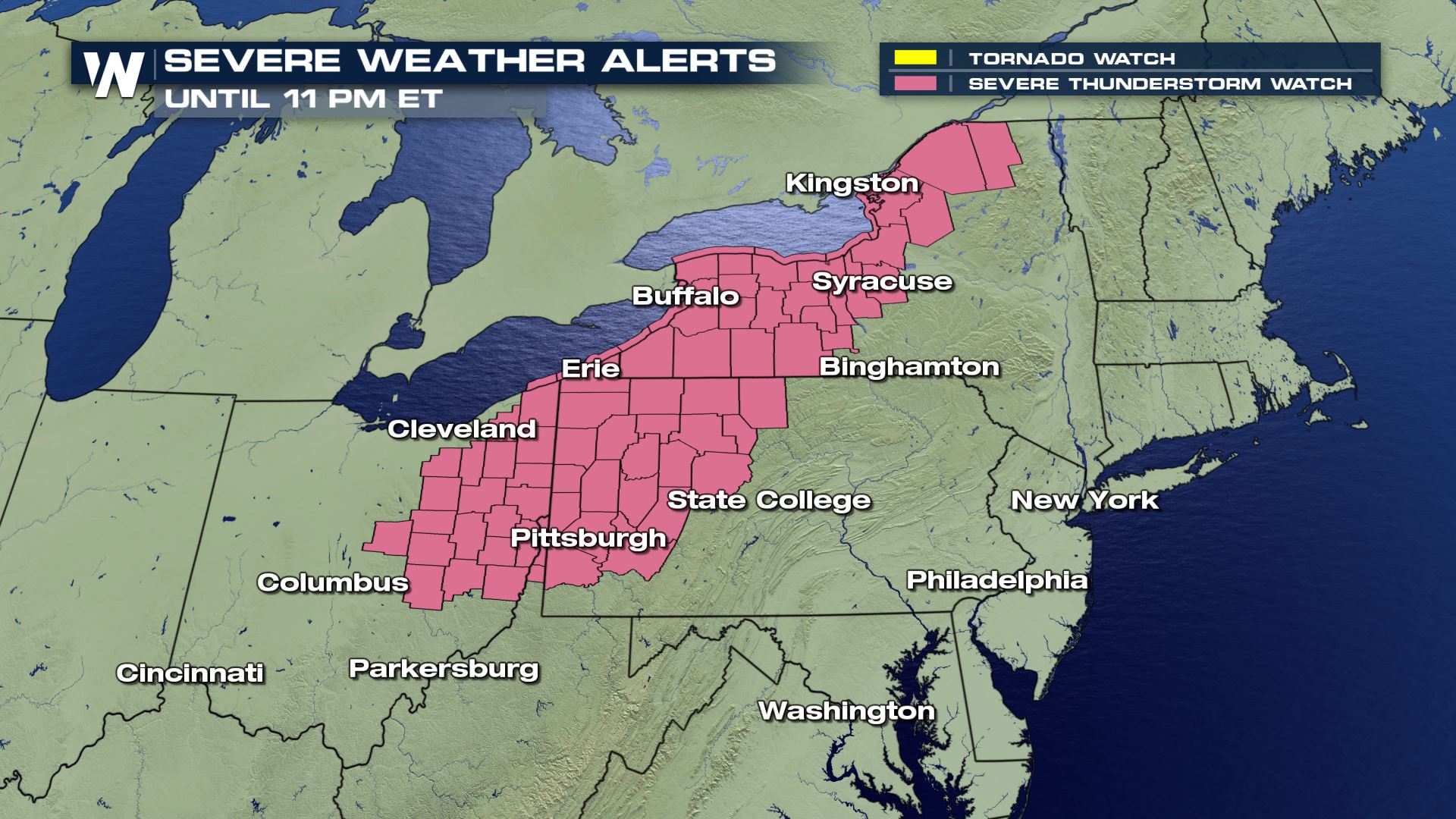 The snapshot of the severe thunderstorm watch as of 6 p.m. Eastern Friday, valid until 11 p.m. Eastern Friday. A severe thunderstorm watch means that severe thunderstorms are *possible* carrying damaging wind gusts of 58 miles per hour or stronger, hail 1-inch-thick or larger, and an isolated tornado. In this case Friday,
the hail does not appear to be a huge threat
. However,
the damaging wind hazard does
!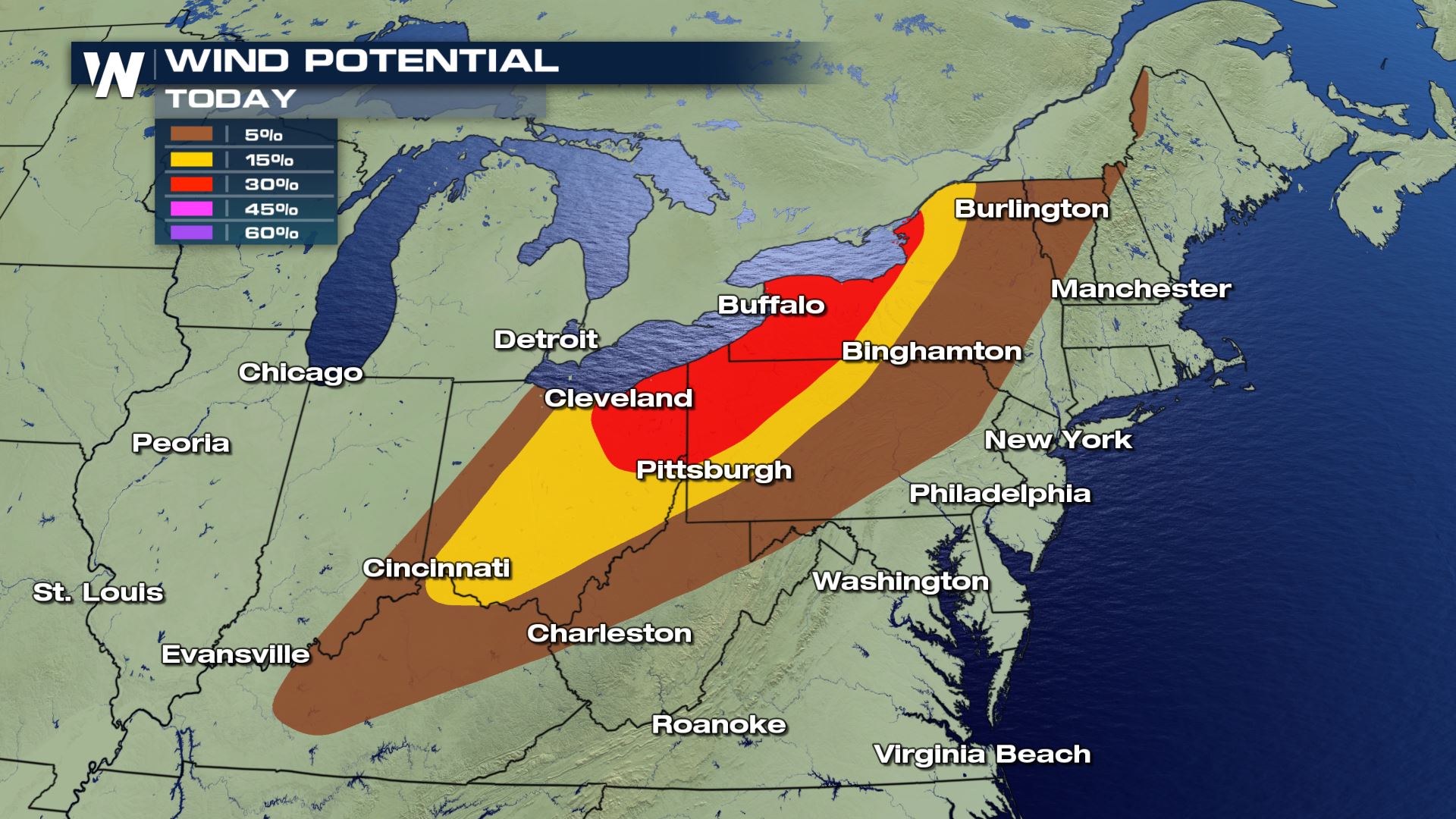 The potential for damaging wind gusts where brown is 5%, yellow is 15%, and red is 30% chance of damaging wind gusts within 25 miles of any given location.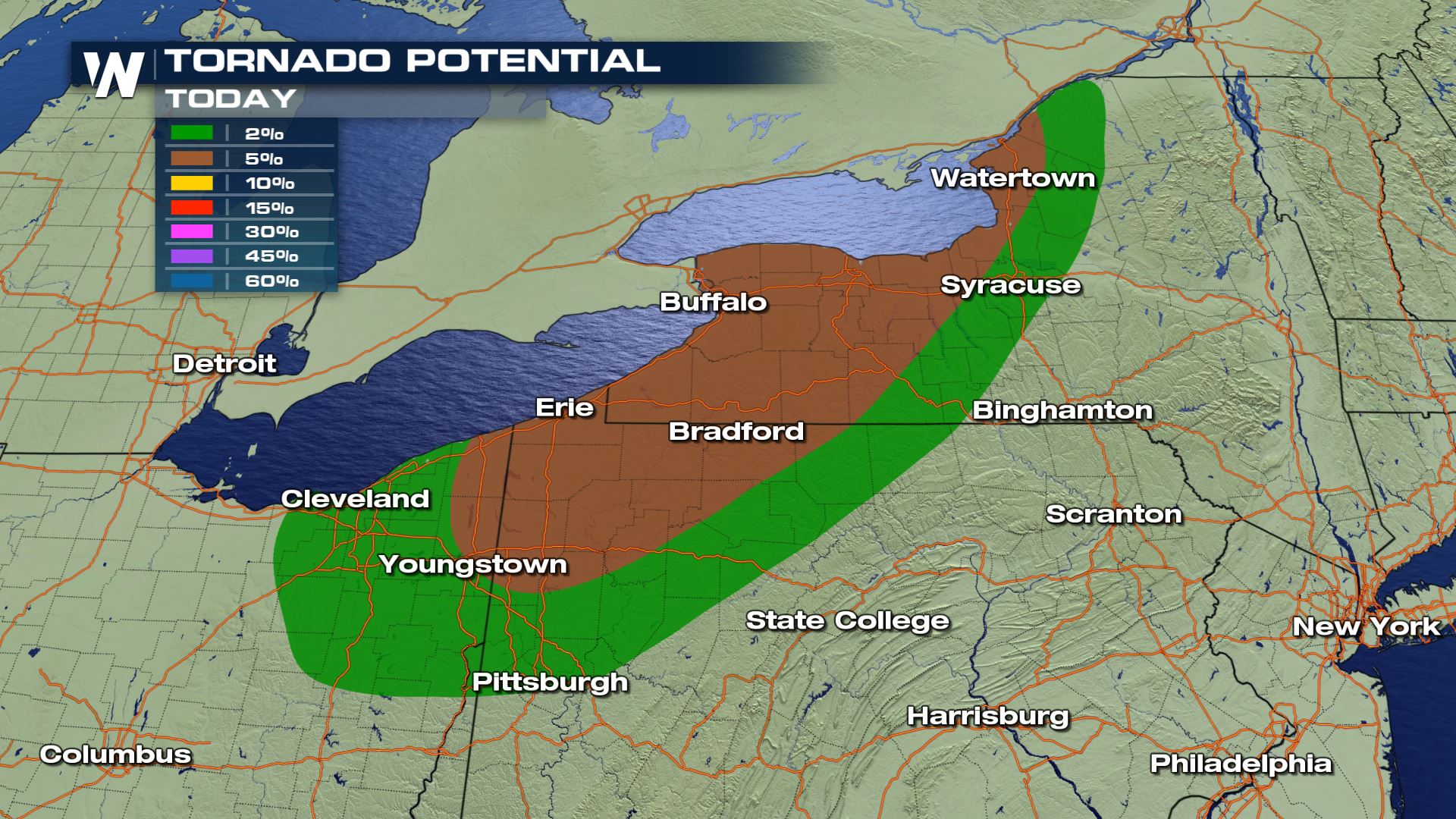 The tornado potential for Friday, September 21 where green shows 2% and brown shows 5% chance of a tornado within 25 miles of any given location. The thunderstorms have already flared up and will continue to move steadily to the east on Friday evening. Keep an eye on the western sky for the approaching storms. Here's a snapshot around 8 o'clock eastern Friday evening.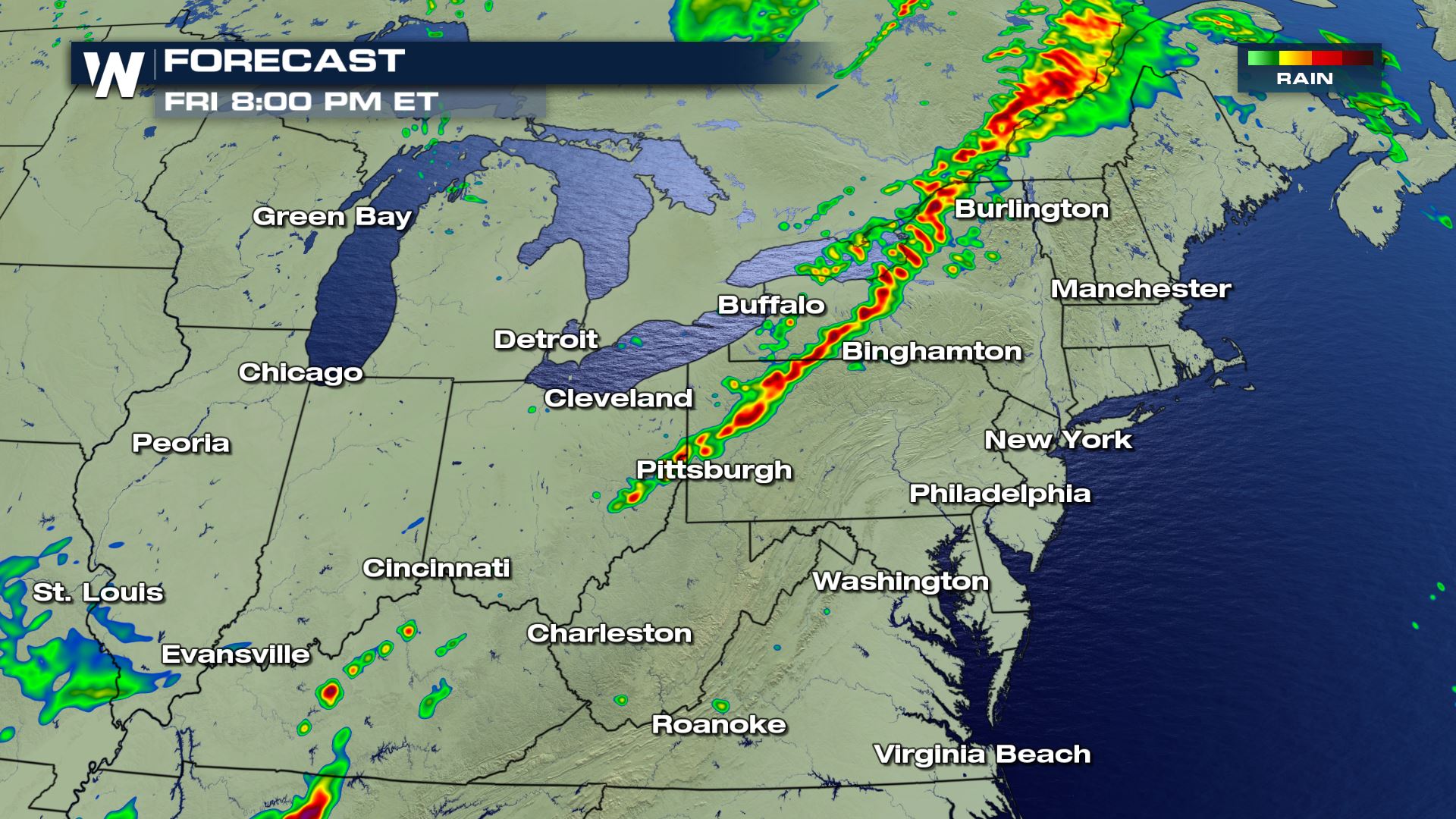 The forecast radar imagery where yellow and reds indicate the most likely area for thunderstorm activity at that time. If a severe thunderstorm warning is issued for your location, seek shelter inside a sturdy structure. The best place to be is in the lowest, most-interior room of a sturdy structure. These thunderstorms do not appear to last too long this evening, so hopefully not impacting your plans too much! For WeatherNation, Meteorologist Steve Glazier