Across the United States, we have multiple areas that could possibly see severe weather for today.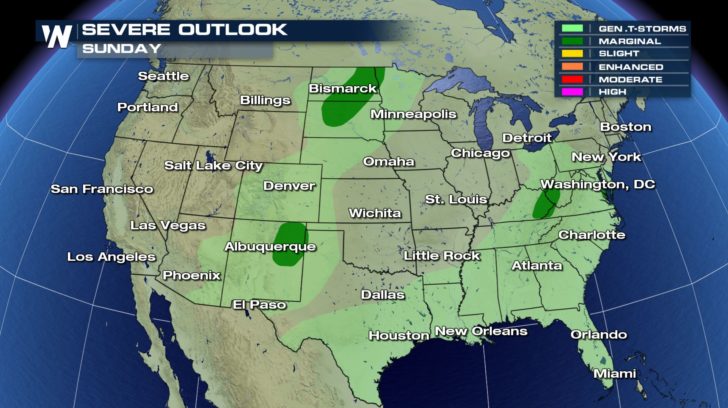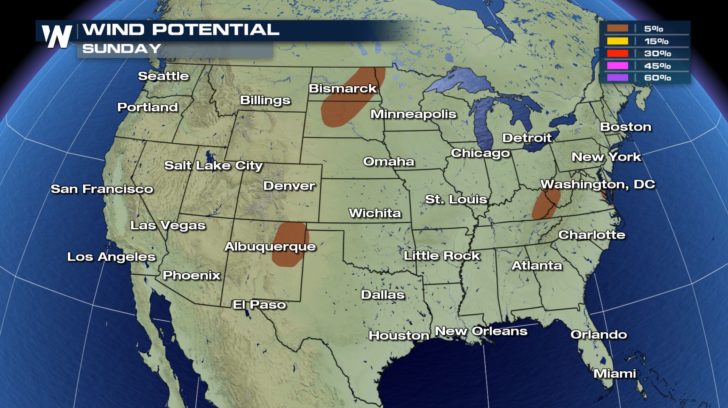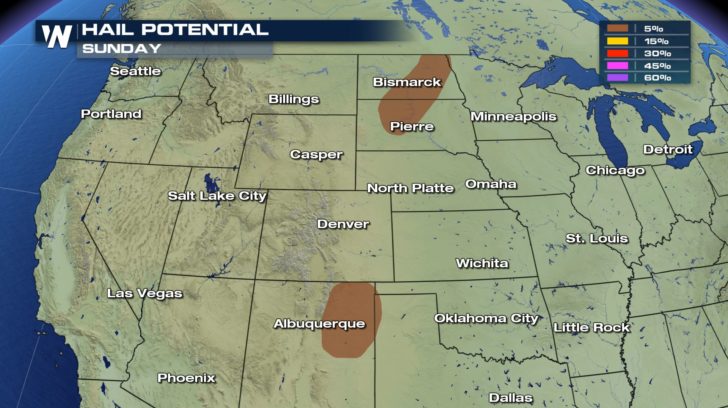 Isolated severe thunderstorms could be possible within the dark green regions in the high plains, southwest, and east coast. With those storms, we could see damaging winds around 58 mph. Hail might also be possible, as well. They could reach up to an inch in diameter.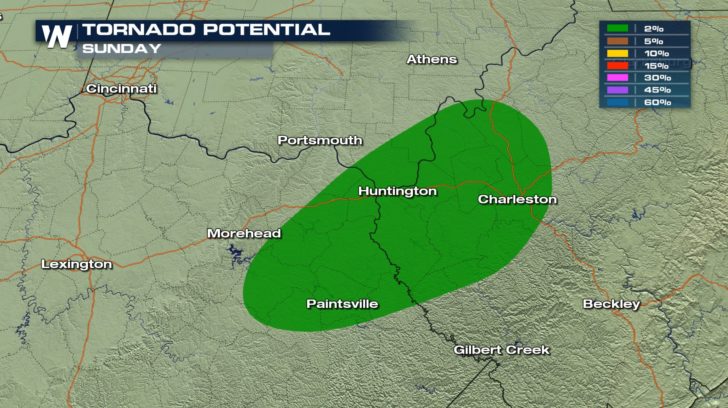 There is also a risk of a tornado in parts of Ohio, Kentucky, and West Virginia. These storms could produce some rotation which is why there is a 2 percent risk. Although it looks like a very small percentage, it is still above zero percent which means it is very possible.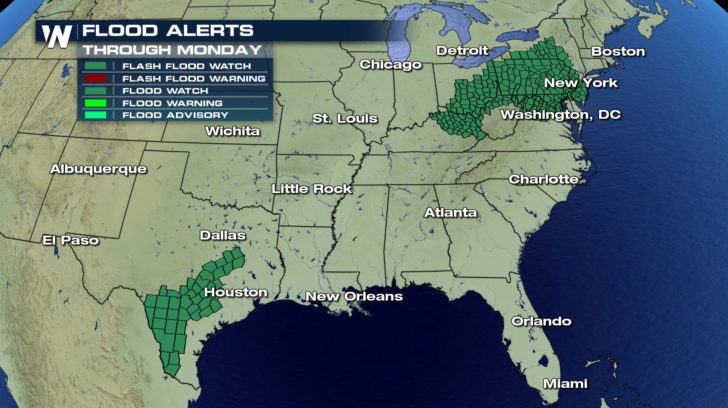 We are expected to see an abundant amount of rain over a short period of time, so there are multiple flash flood advisories in effect, not just for the northeast and central U.S, but also for Texas. Flooding on roads could very likely be seen today, so remember to always turn around, don't drown.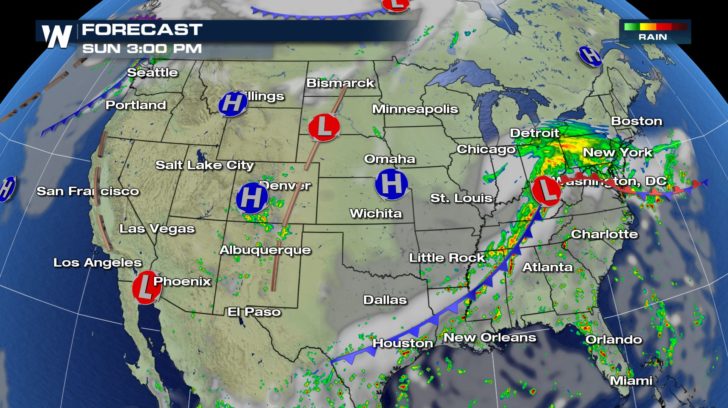 Rain started up early this morning and will continue into our afternoon and evening hours. The rain will be constant, and that's also why we have flooding concerns. We're not looking at rain occurring just today. This rain could even continue into our Monday. Stay weather aware throughout your soggy Sunday!