A severe thunderstorm watch has been issued for parts of Oklahoma and Texas, as well as Wyoming, Montana and South Dakota. Here is a look at the maps as of 5 p.m. central Thursday.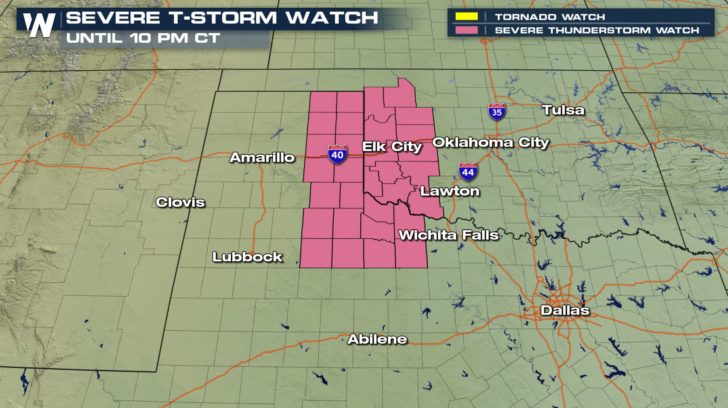 Valid for Thursday, June 7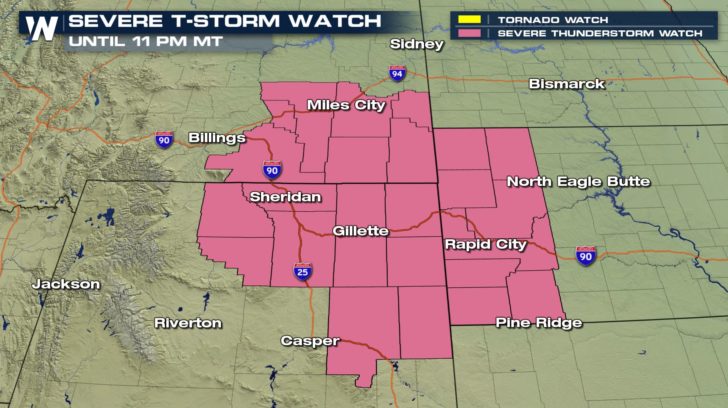 Valid for Thursday, June 7 Note, some of these counties may be dropped out of the severe thunderstorm watch by the time you look.
We recommend heading to our local radar page where you can add layers (on the left)
for weather advisories.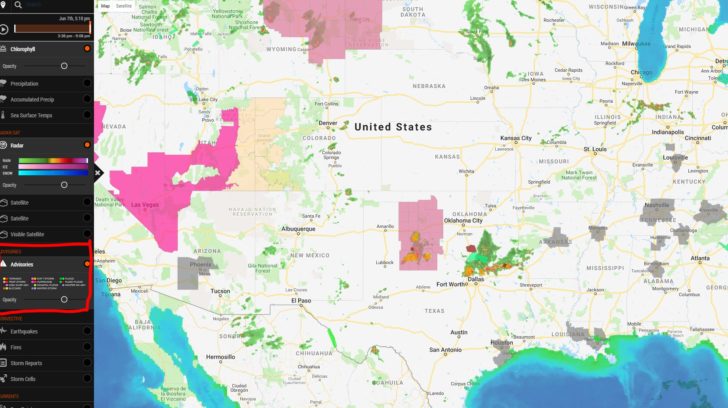 Note the advisory option highlighted on the left Showers and thunderstorms will pop up in several locations through Thursday evening, June 7 and some may last well into the night. Here are two snapshots of the timing of the storms at 8 p.m. central then again at midnight.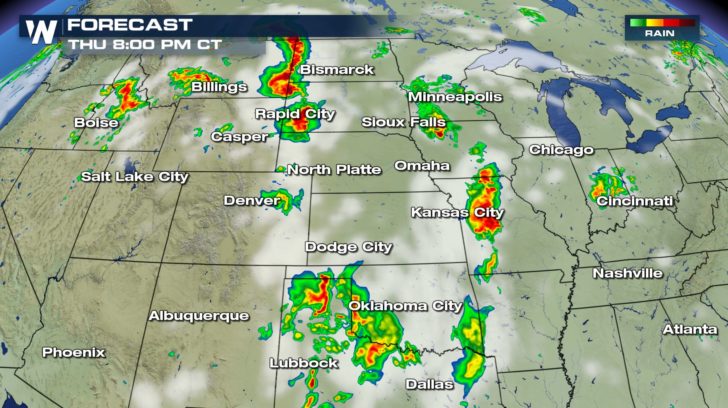 Forecast Thursday, June 7 at 8 p.m. central where reds indicate thunderstorms.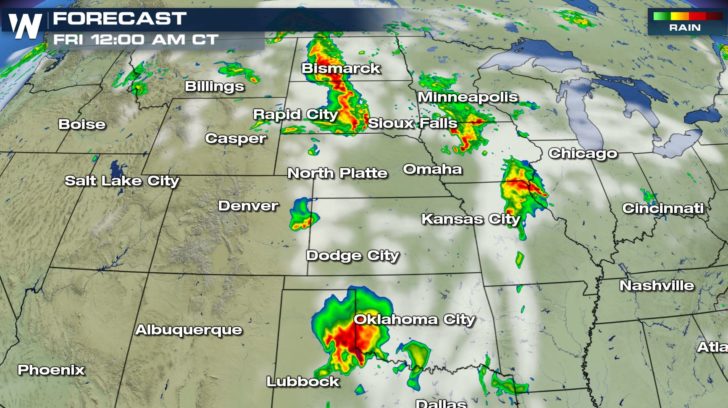 Forecast Friday at 12 a.m. where reds indicate thunderstorms. The biggest weather-related hazards with the storms will be wind gusts up to 70 miles per hour, hail up to 2 inches in thickness, and an isolated tornado. We have written extensively about the severe weather threat in a previous article. For WeatherNation, Meteorologist Steve Glazier https://media.weathernationtv.com/news/thursday-severe-weather-update-6/