Another round of severe thunderstorms is likely today (Thursday) in the central and southern Plains, with tornadoes, large hail, and damaging wind gusts. The Northeast will see severe storms as well, with an enhanced risk for severe weather from New York to Maryland.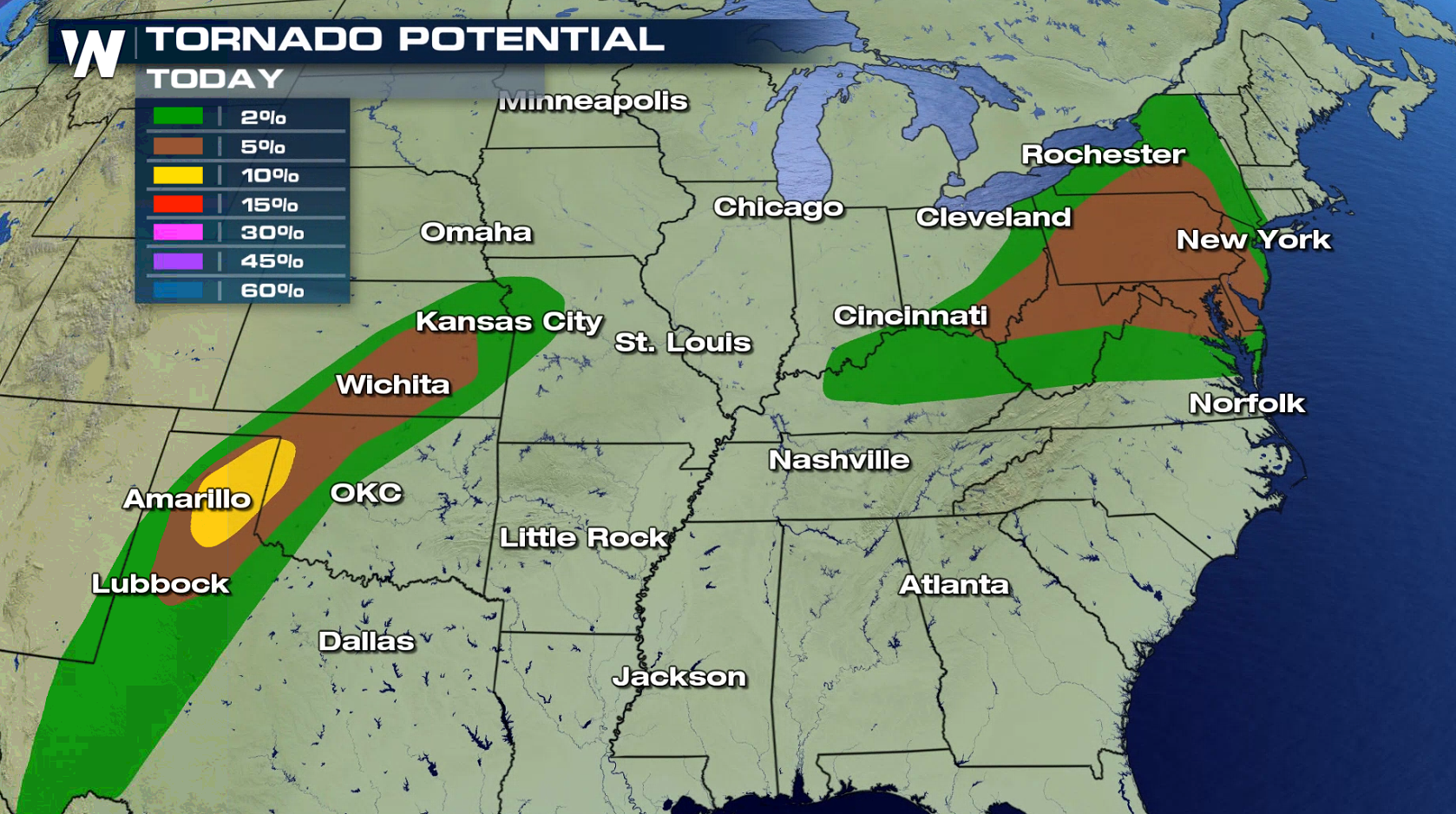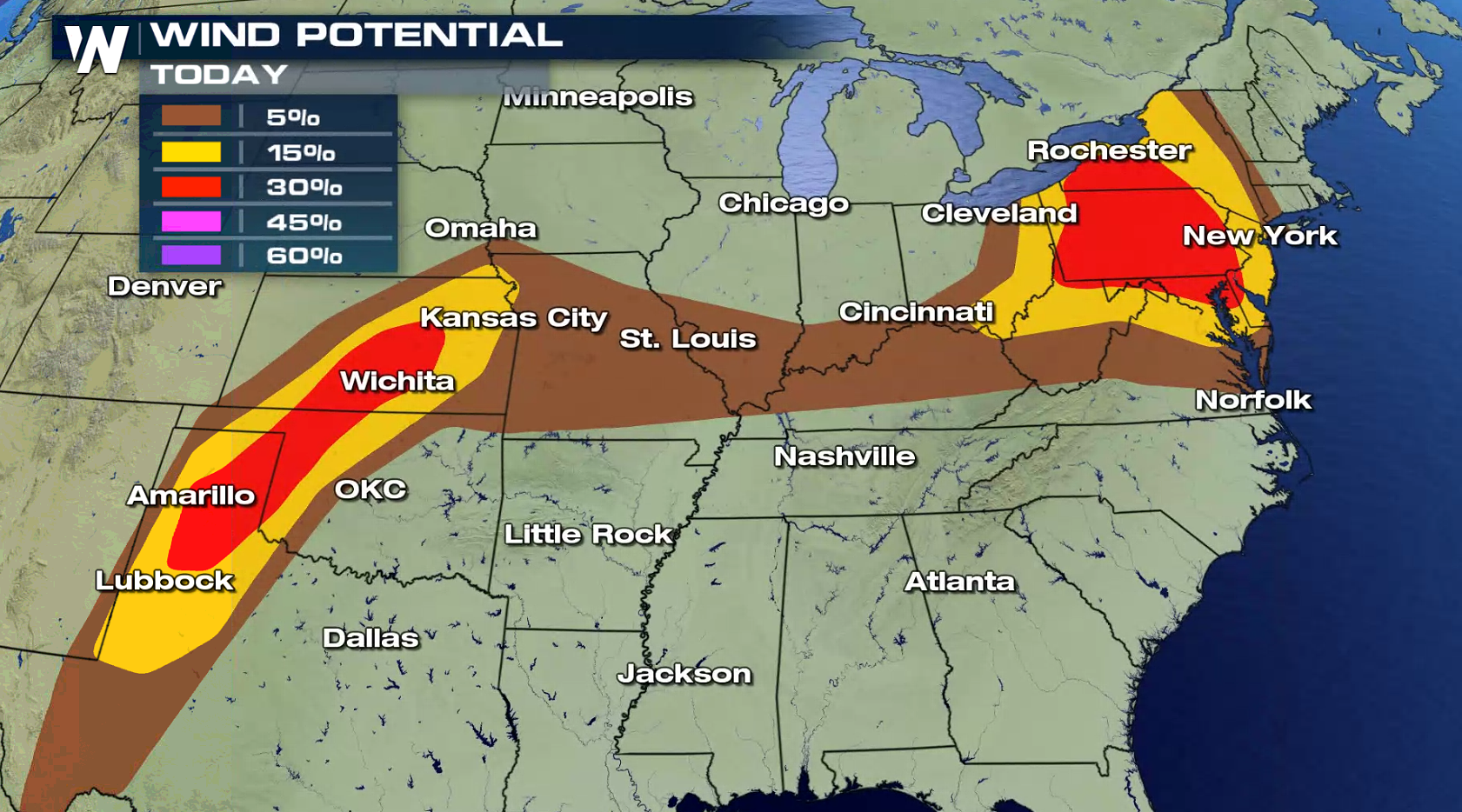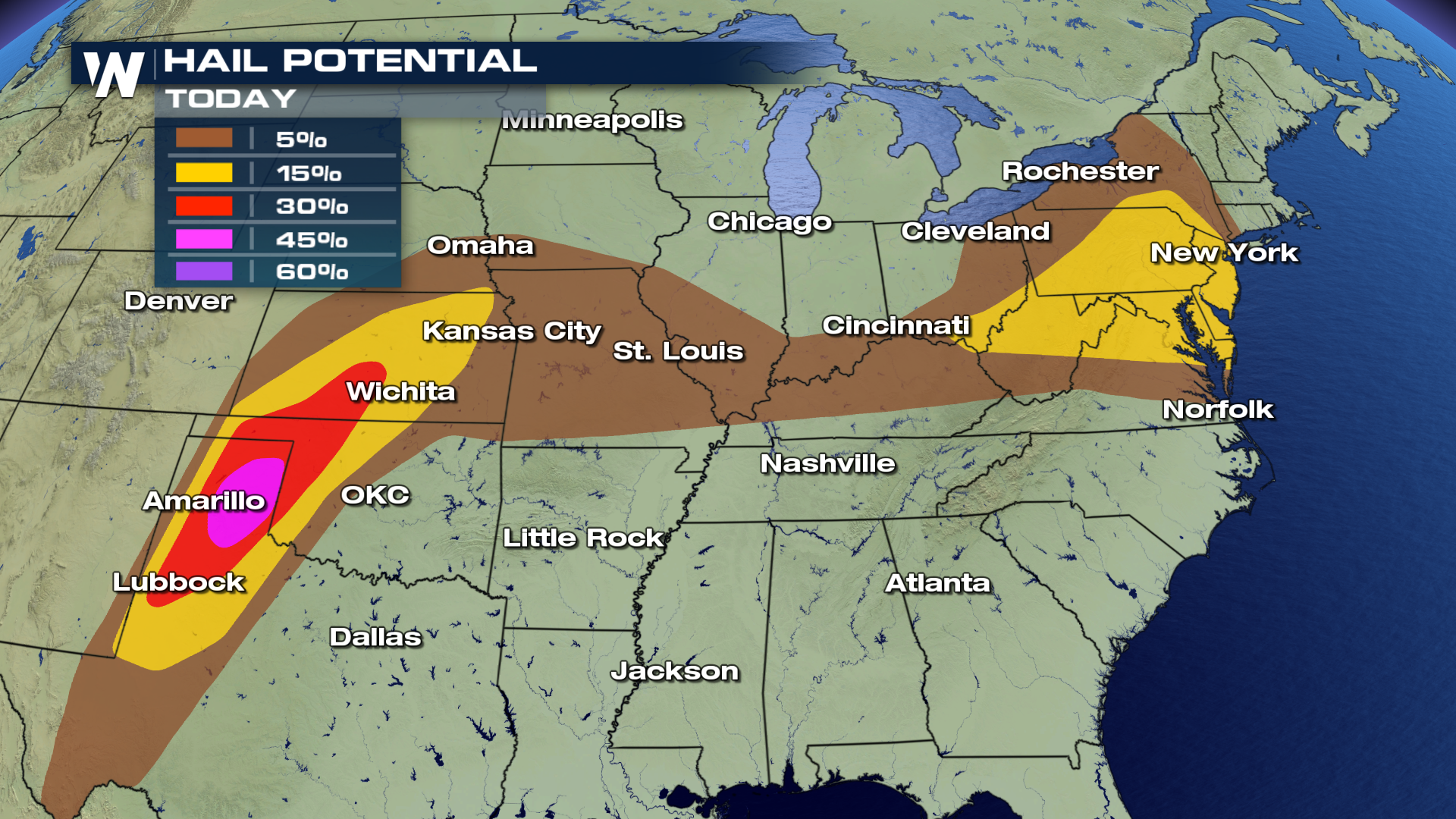 Instability will be high as temperatures and humidity levels climb during the day. Upper level energy will be sufficient to fuel severe thunderstorms.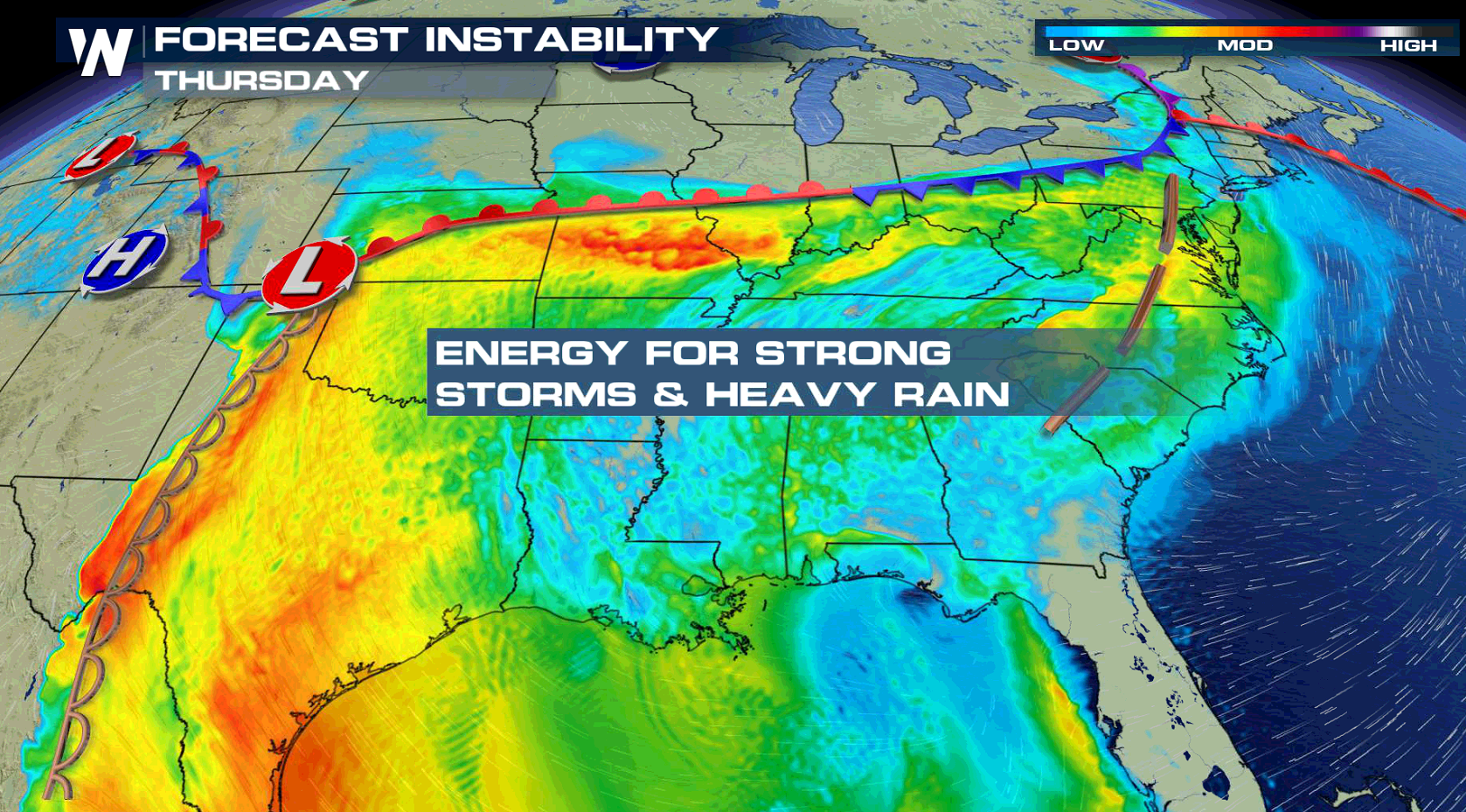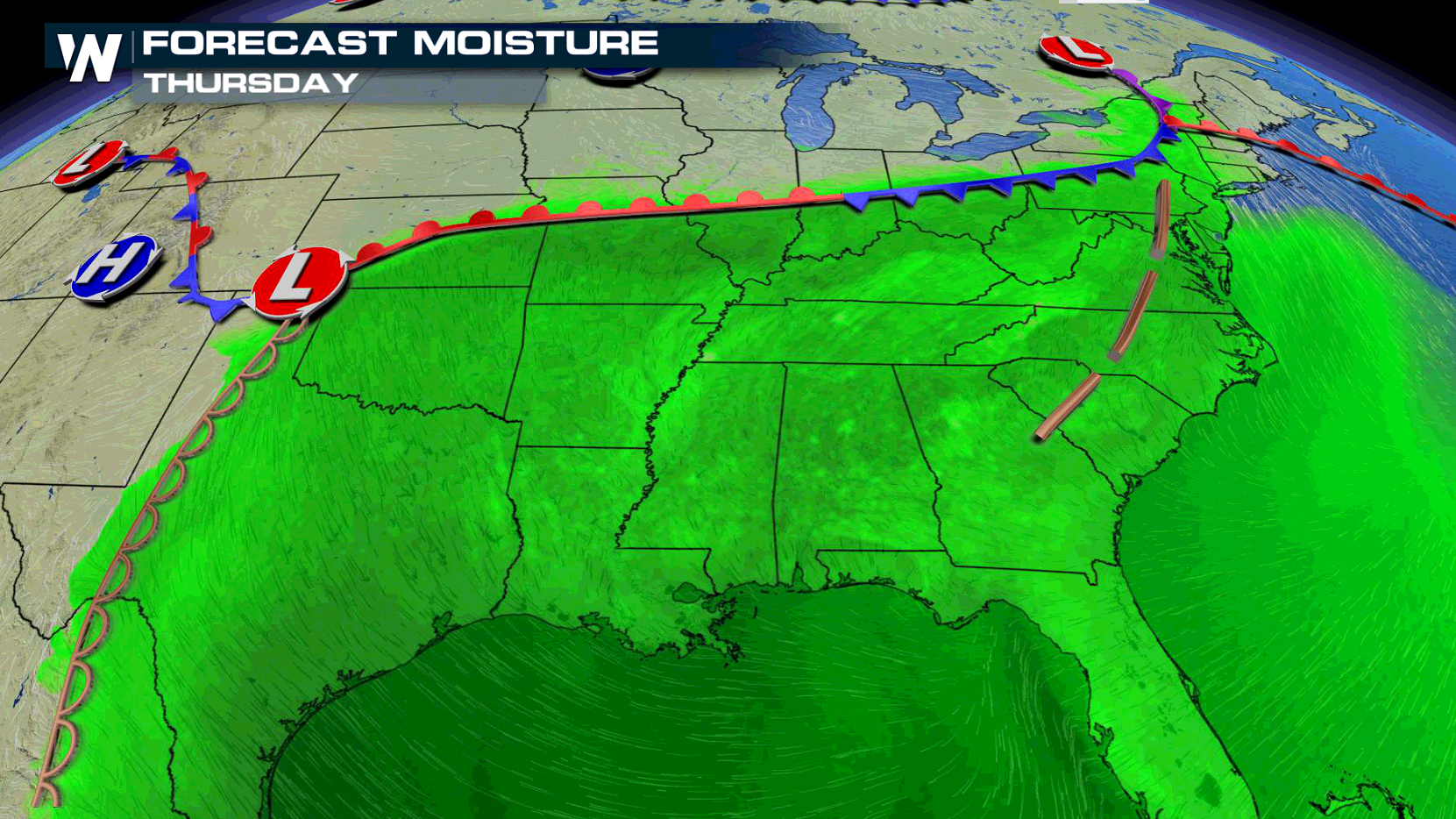 In the Northeast, severe thunderstorms will fire in the early afternoon south of a warm front and ahead of a cold front. Storms will likely remain severe into the early evening, until they sweep out into the Atlantic Ocean.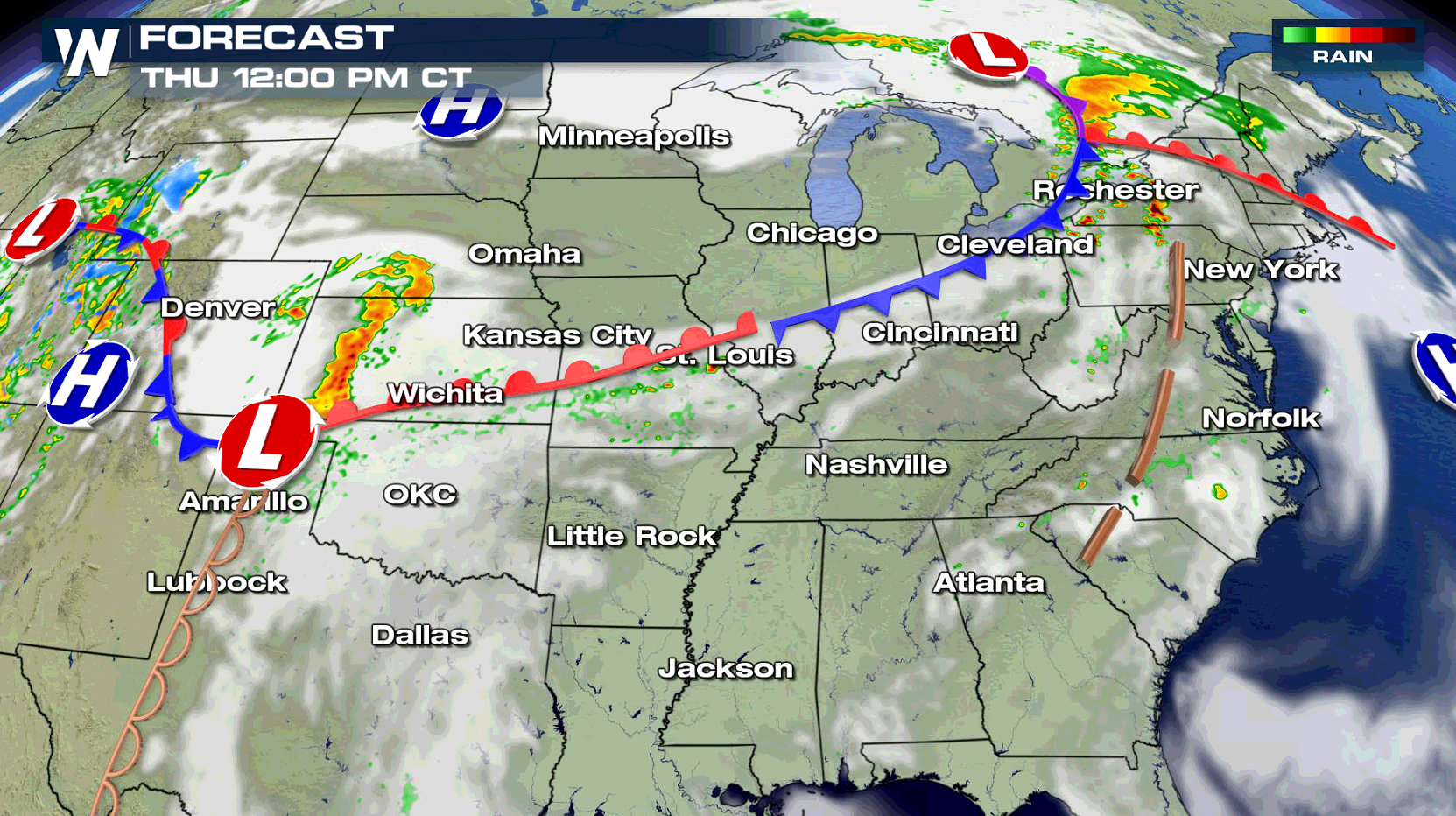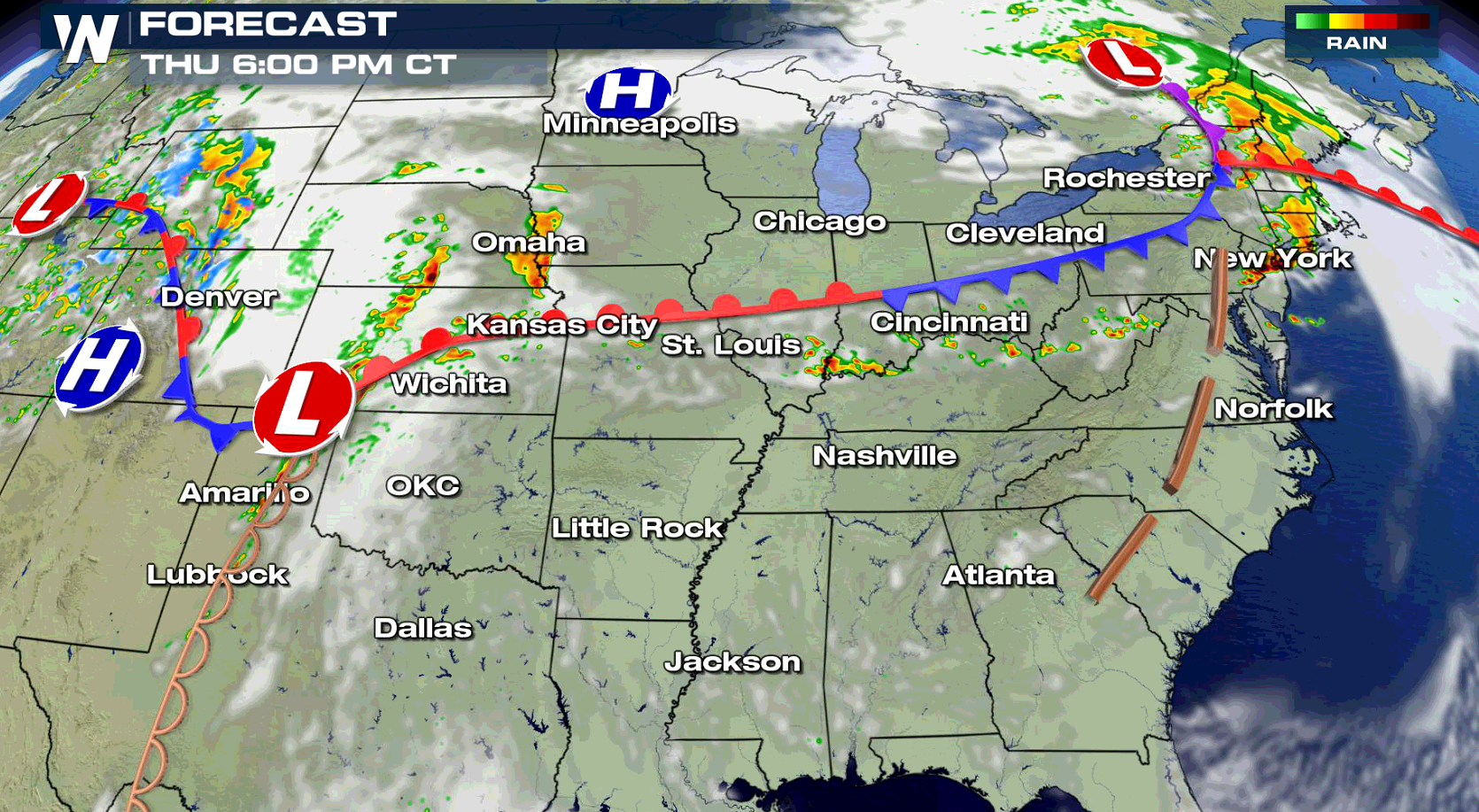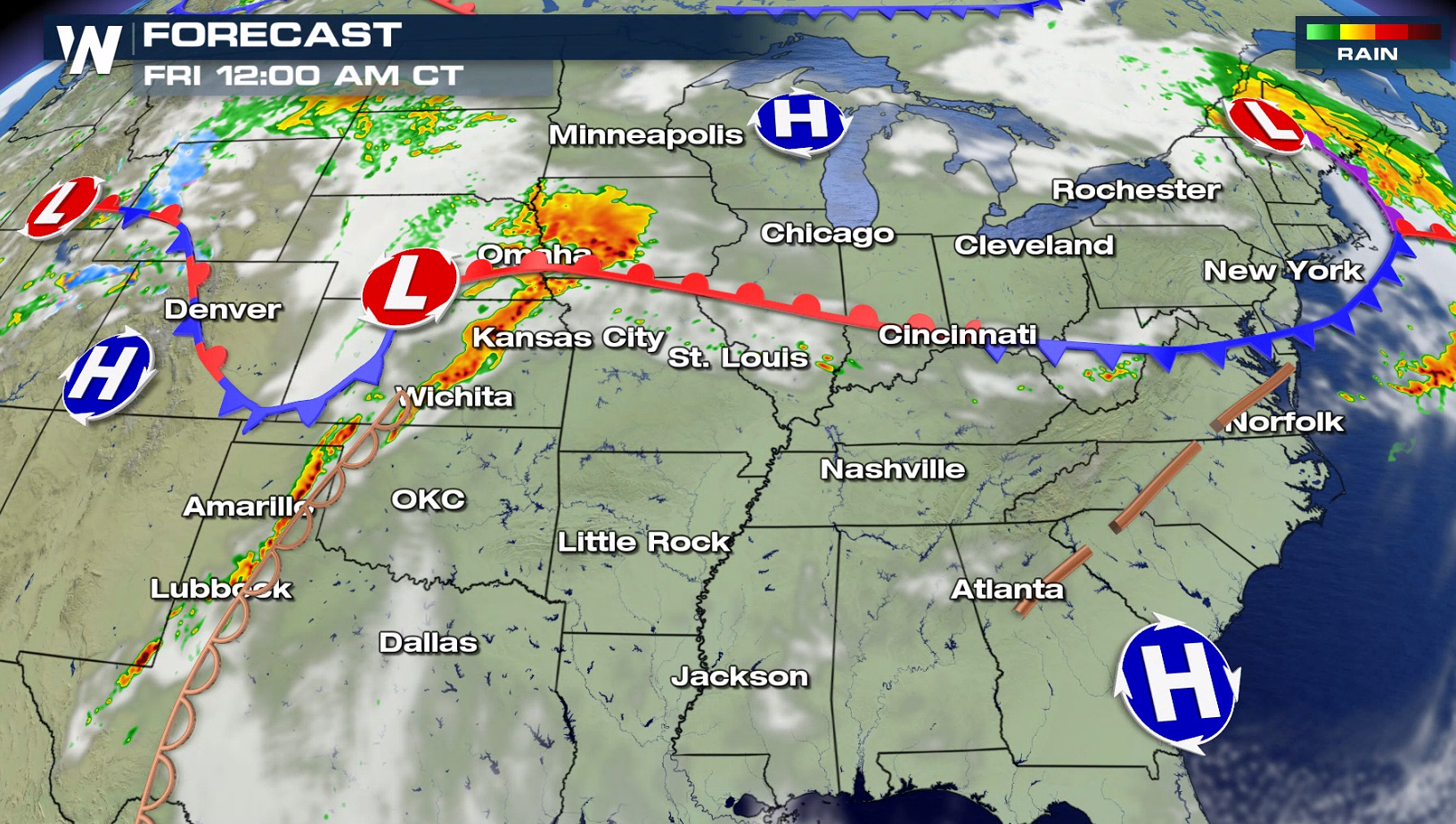 In the Plains, a few strong storms will fire in the afternoon, but the majority of the severe weather is expected in the evening and night-time hours. Those storms will fire ahead of a dryline from Kansas to Texas, and near a low pressure center in Kansas and Nebraska. For WeatherNation:
Meteorologist Mace Michaels