As we embark upon the height of severe weather season, you might notice meteorologists talking about severe weather outlooks. But often times it can be confusing. To help you better understand severe-weather threats this season, here is a quick refresher on the 6-part scale the Storm Prediction Center uses to denote the probability of severe weather in a given area. Before we begin, let's clarify what qualifies as a severe thunderstorm.
Severe Thunderstorm Criteria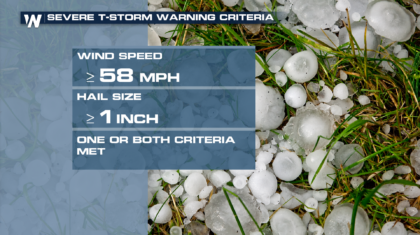 General Thunderstorms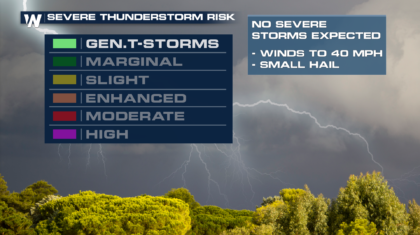 Marginal Risk (1)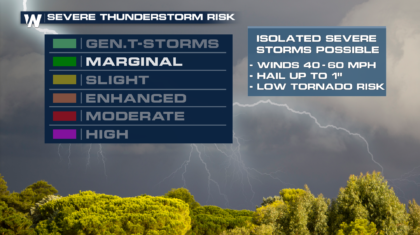 Slight Risk (2)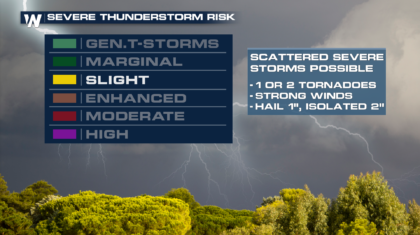 Enhanced Risk (3)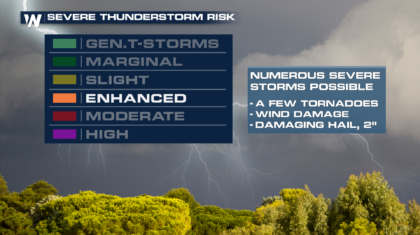 Moderate Risk (4)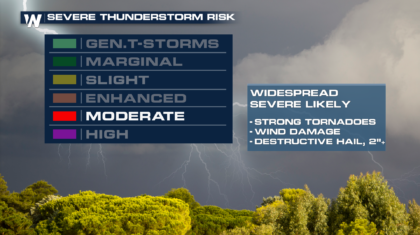 High Risk (5)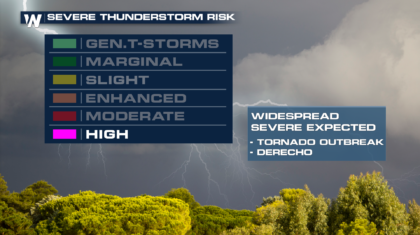 What it Looks Like
So next time you find yourself face to face with a map like this: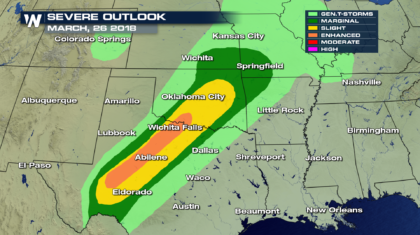 Remember, each different color means something very different. And with severe weather in the forecast you should have a plan in place so you and your family can stay safe in the threat of danger.
https://www.ready.gov/severe-weather
The link above is a great resource to help you stay ahead of the storm this severe weather season. For WeatherNation — Meteorologist Jeremy LaGoo