A slow moving front draped from the Middle Atlantic to the Plains will be the focus for severe thunderstorm development today. Southerly winds from the Gulf of Mexico will continue to bring moisture northward, increasing humidity to aid thunderstorm development. As temperatures rise, instability will climb, leading to a few severe thunderstorms later this afternoon and evening.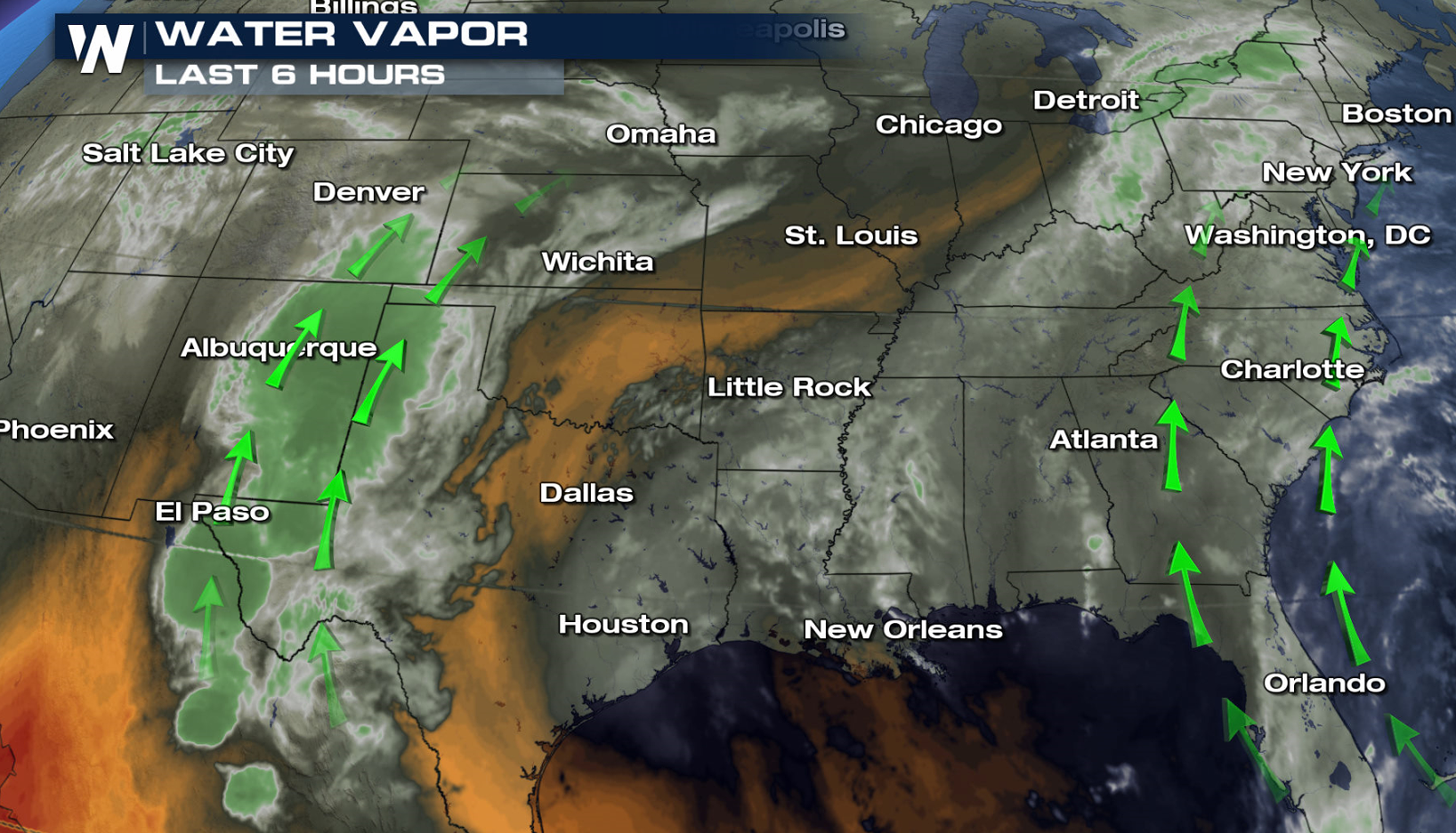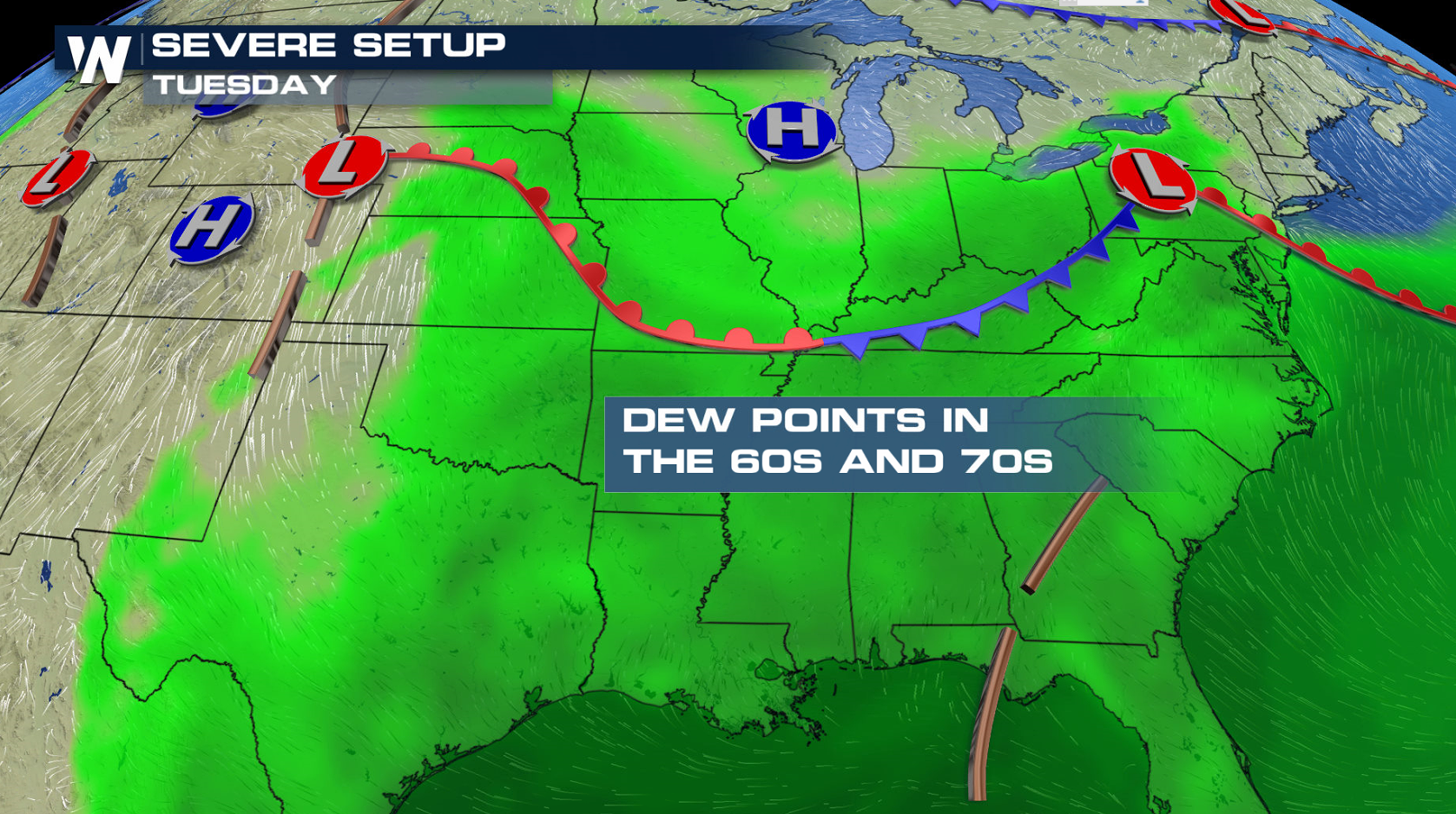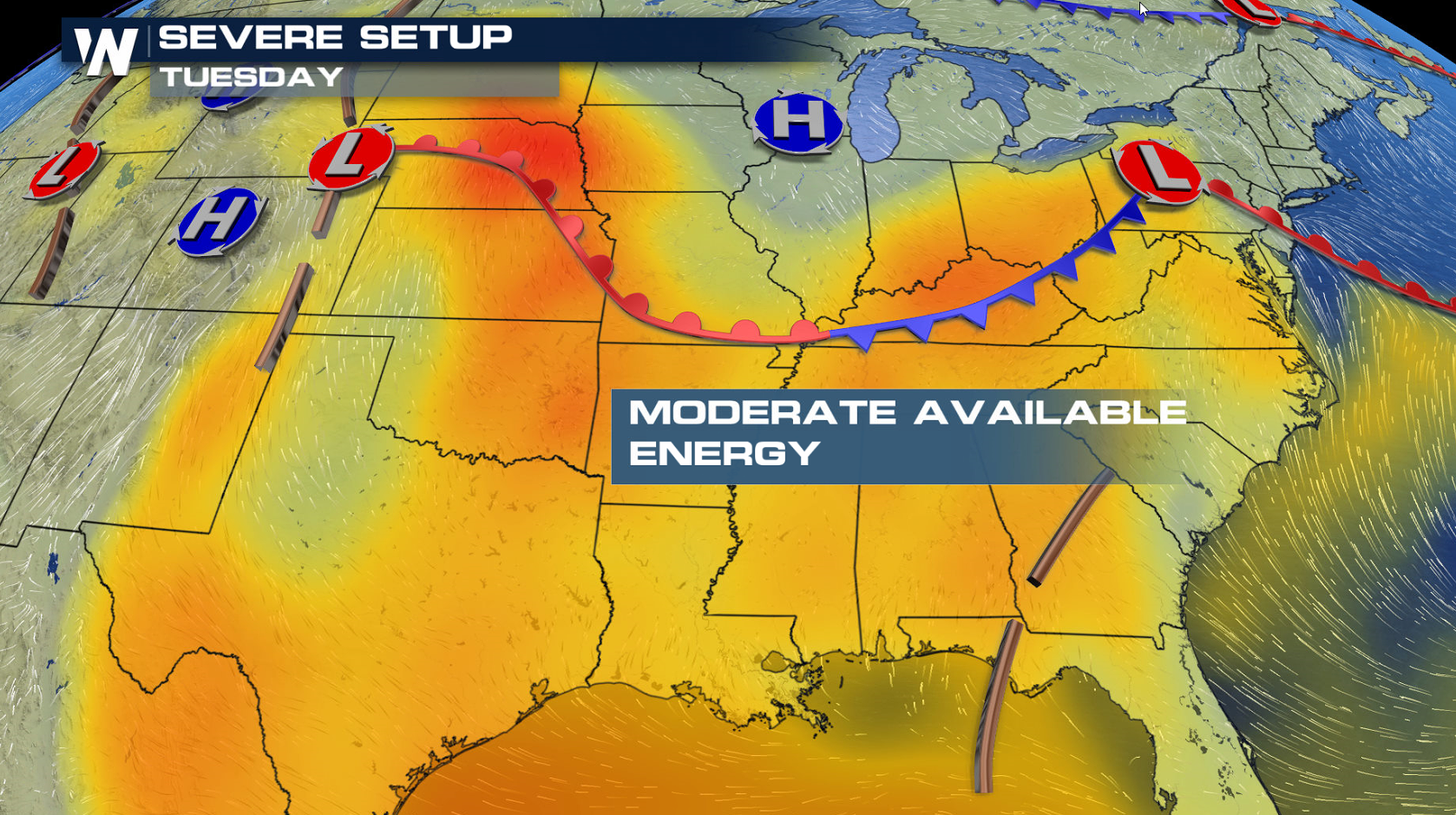 A slight risk for severe thunderstorms includes areas around Pittsburgh, Washington D.C., and Columbus. The risk for tornadoes and large hail is low, with the primary threat damaging wind gusts greater than 60 mph.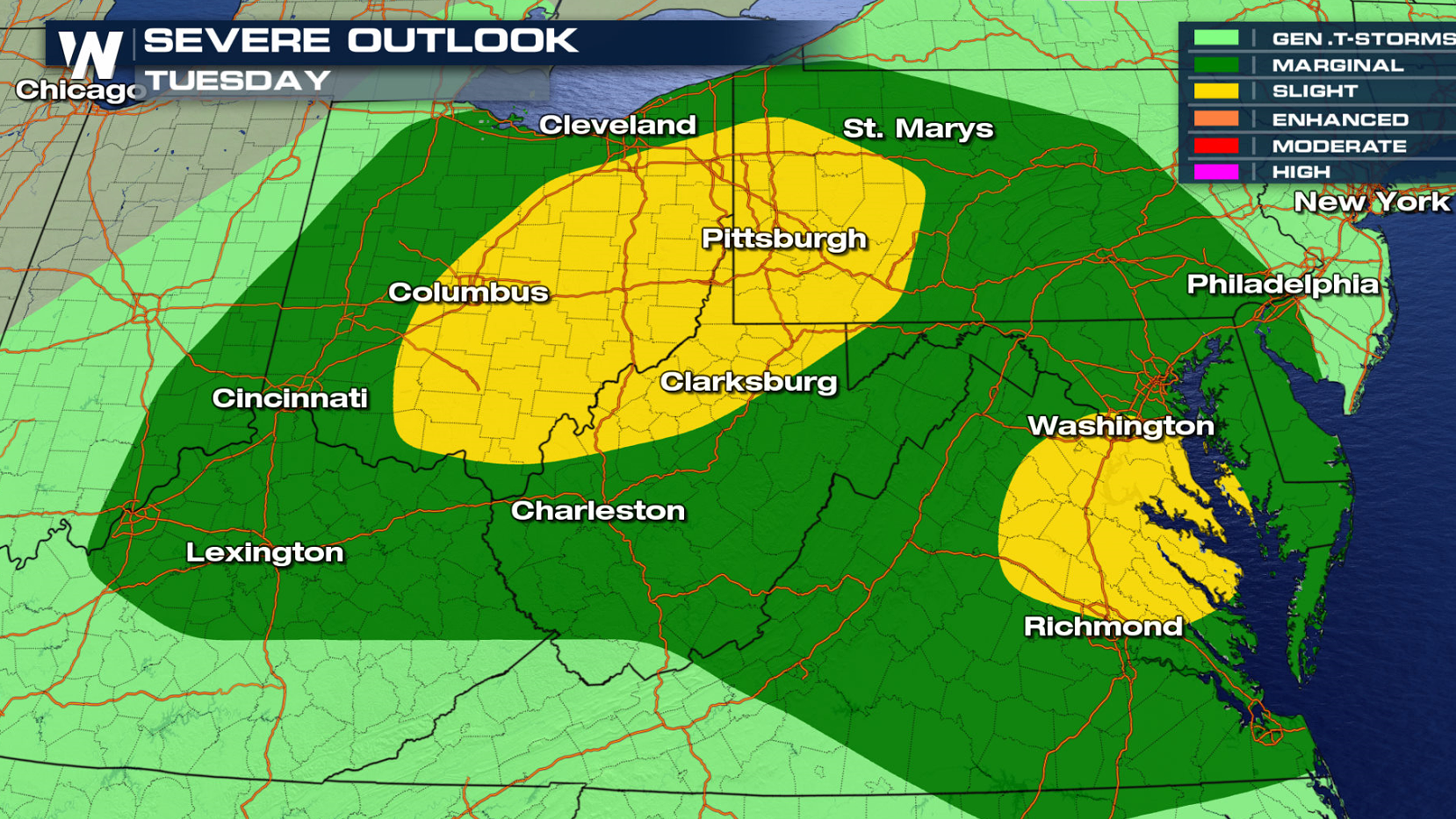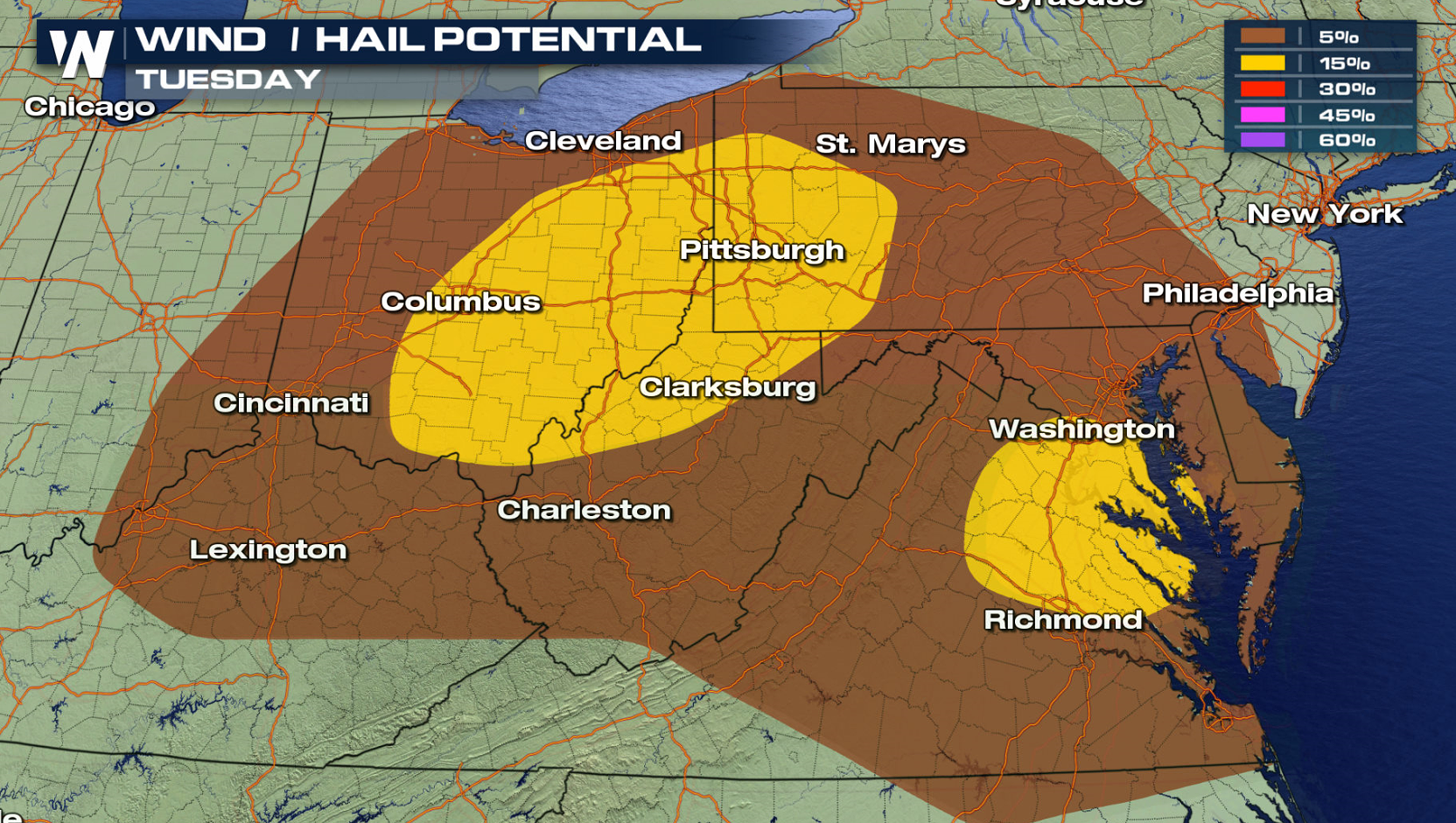 As a low pressure center advances to the east, severe thunderstorms will develop this afternoon. The area of concern for intense storms will be south of the warm front and low, and ahead of the cold front. As the system races eastward tonight, the severe weather threat will end by the overnight.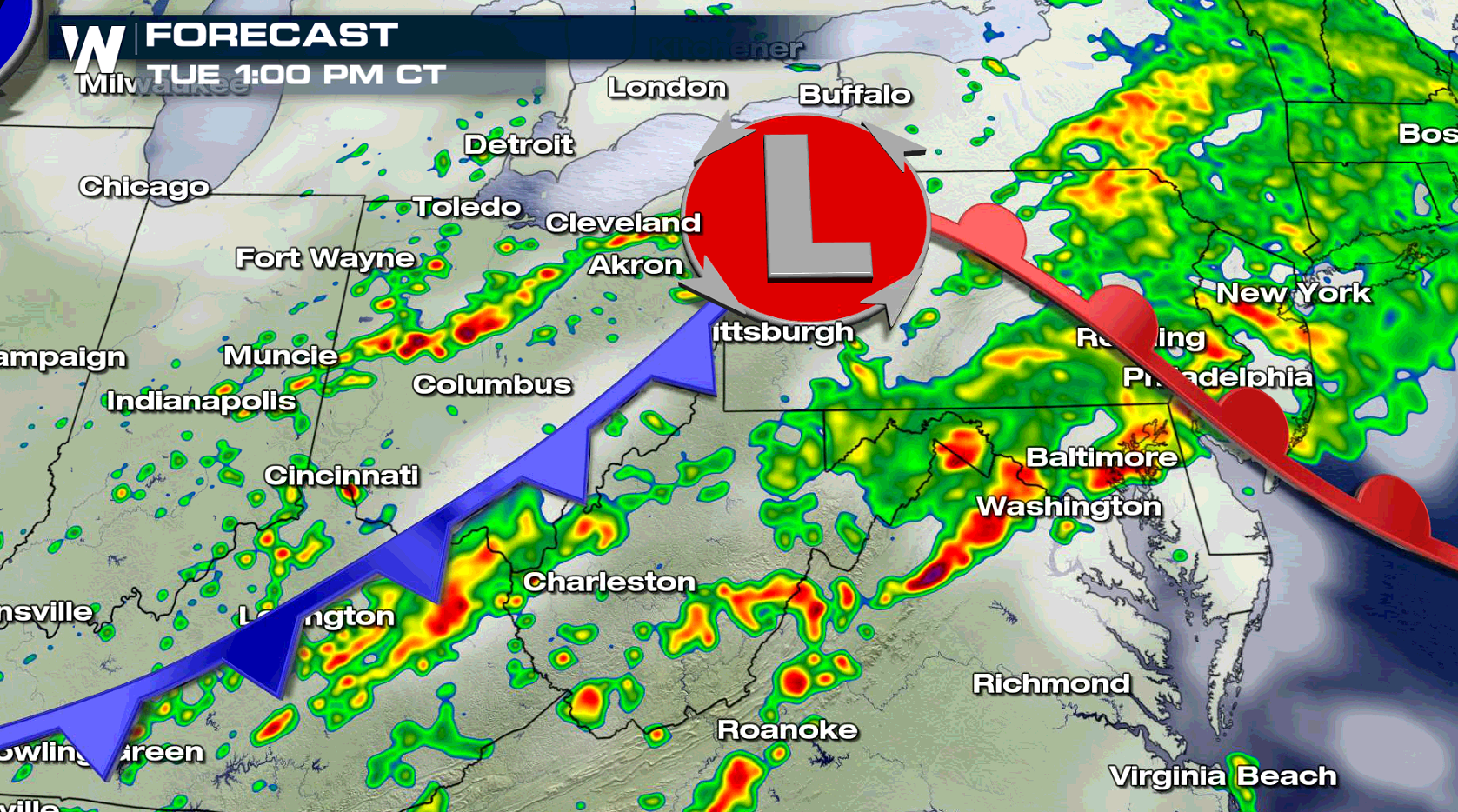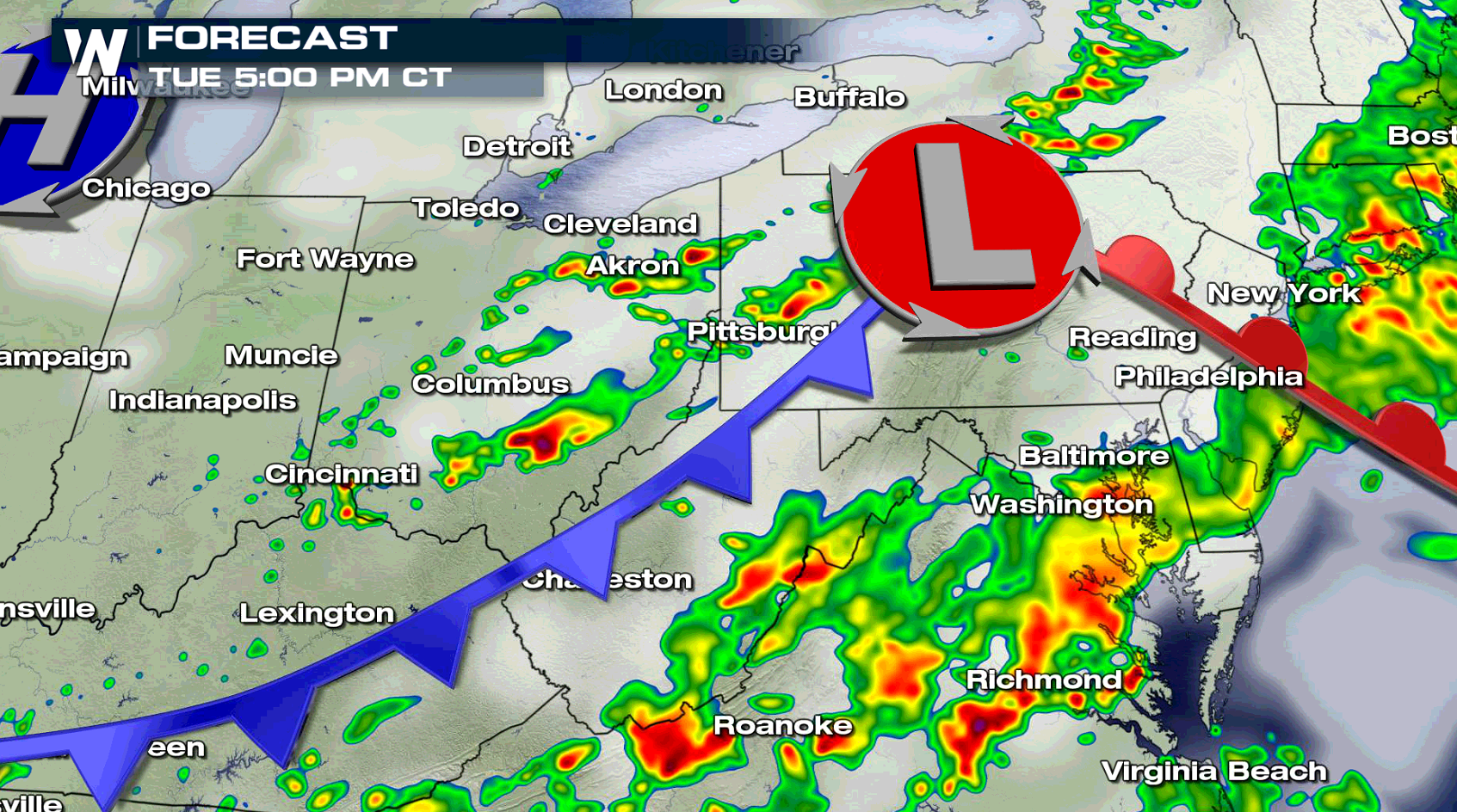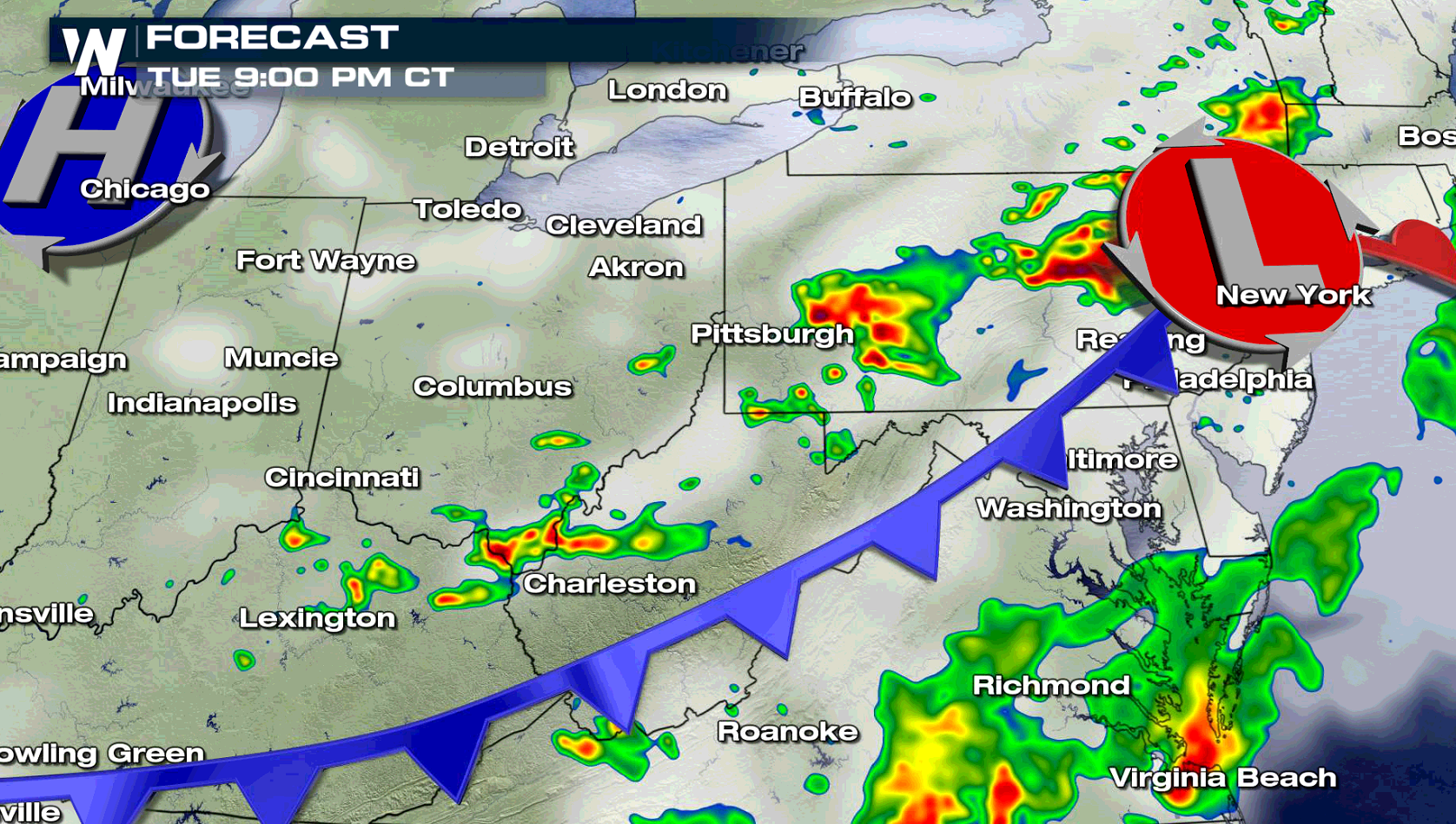 There is a marginal threat for severe thunderstorms from the High Plains to the Rio Grande. Isolated severe cells will be capable of producing damaging wind gusts and hail greater than an inch in diameter.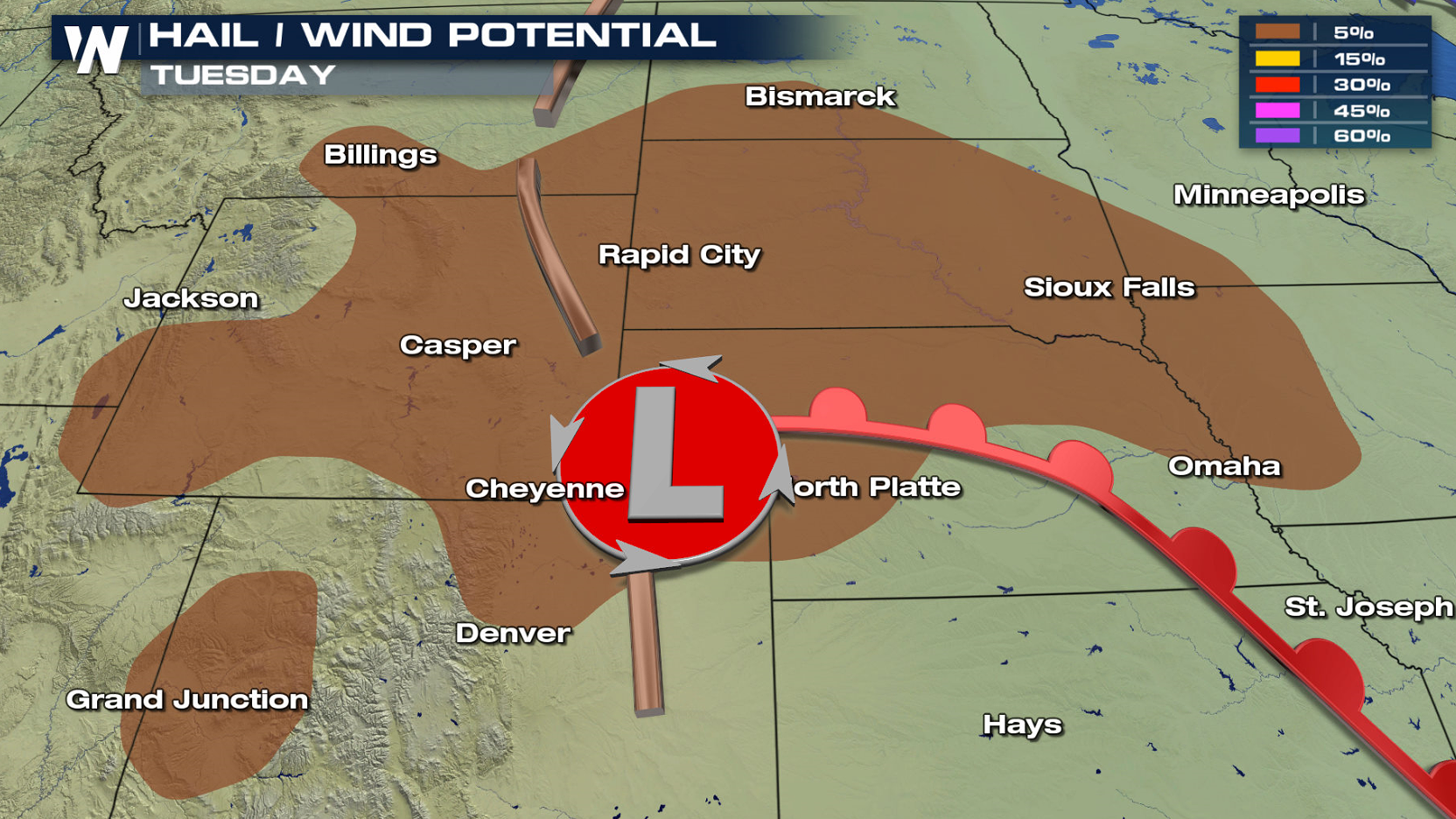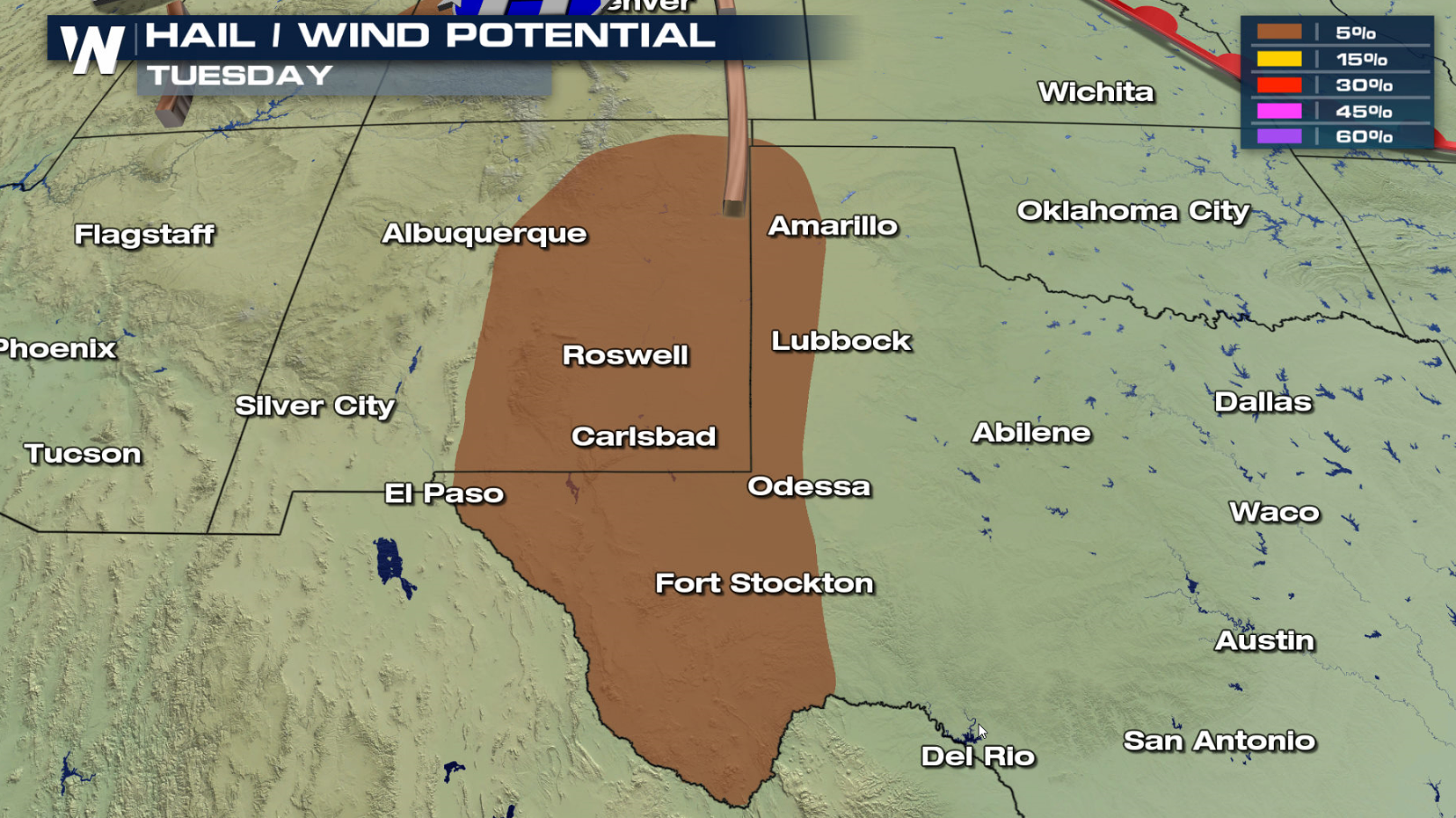 Severe thunderstorm chances continue on Wednesday and Thursday in the Plains and Upper Midwest. A marginal risk has been outlined by the Storm Prediction Center.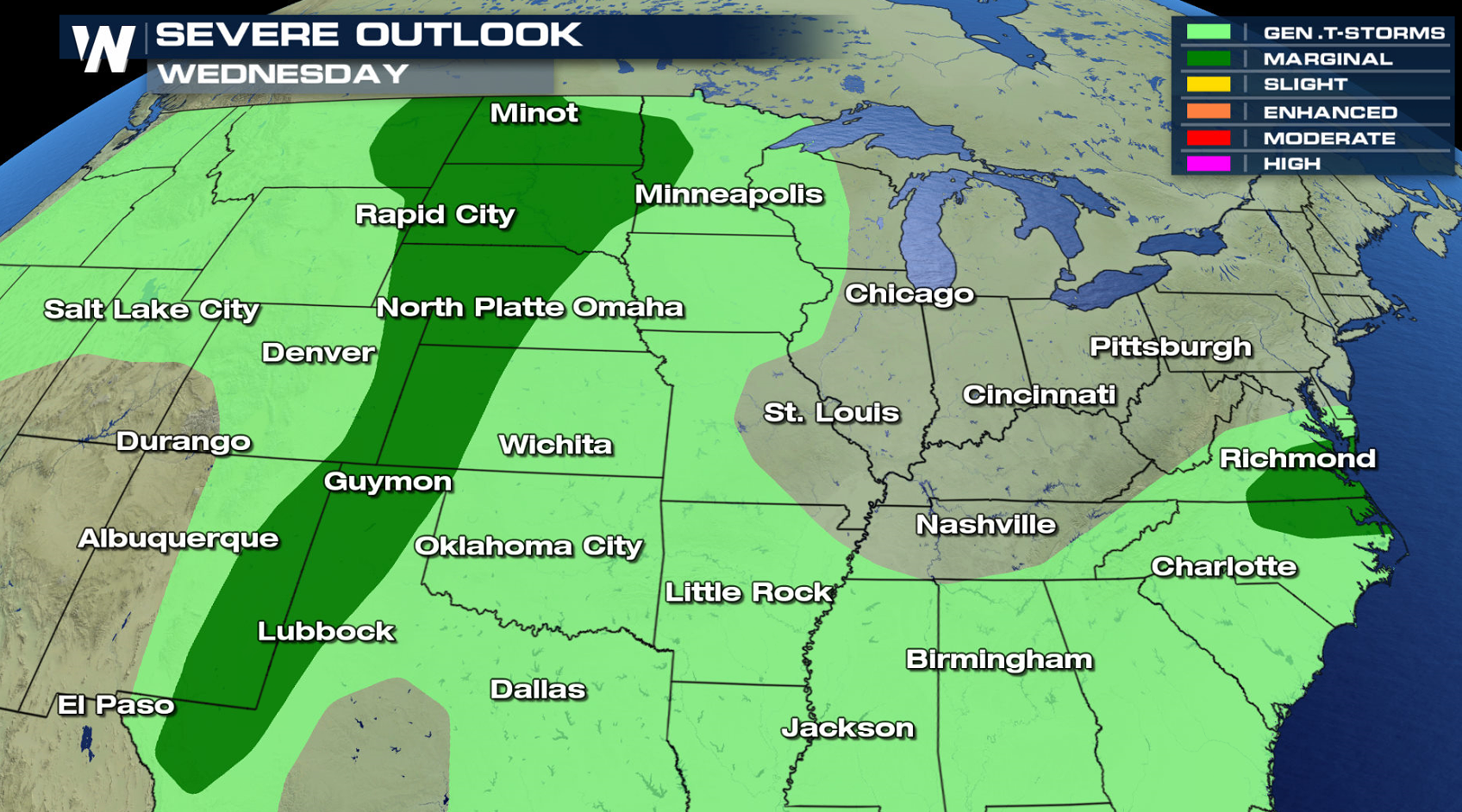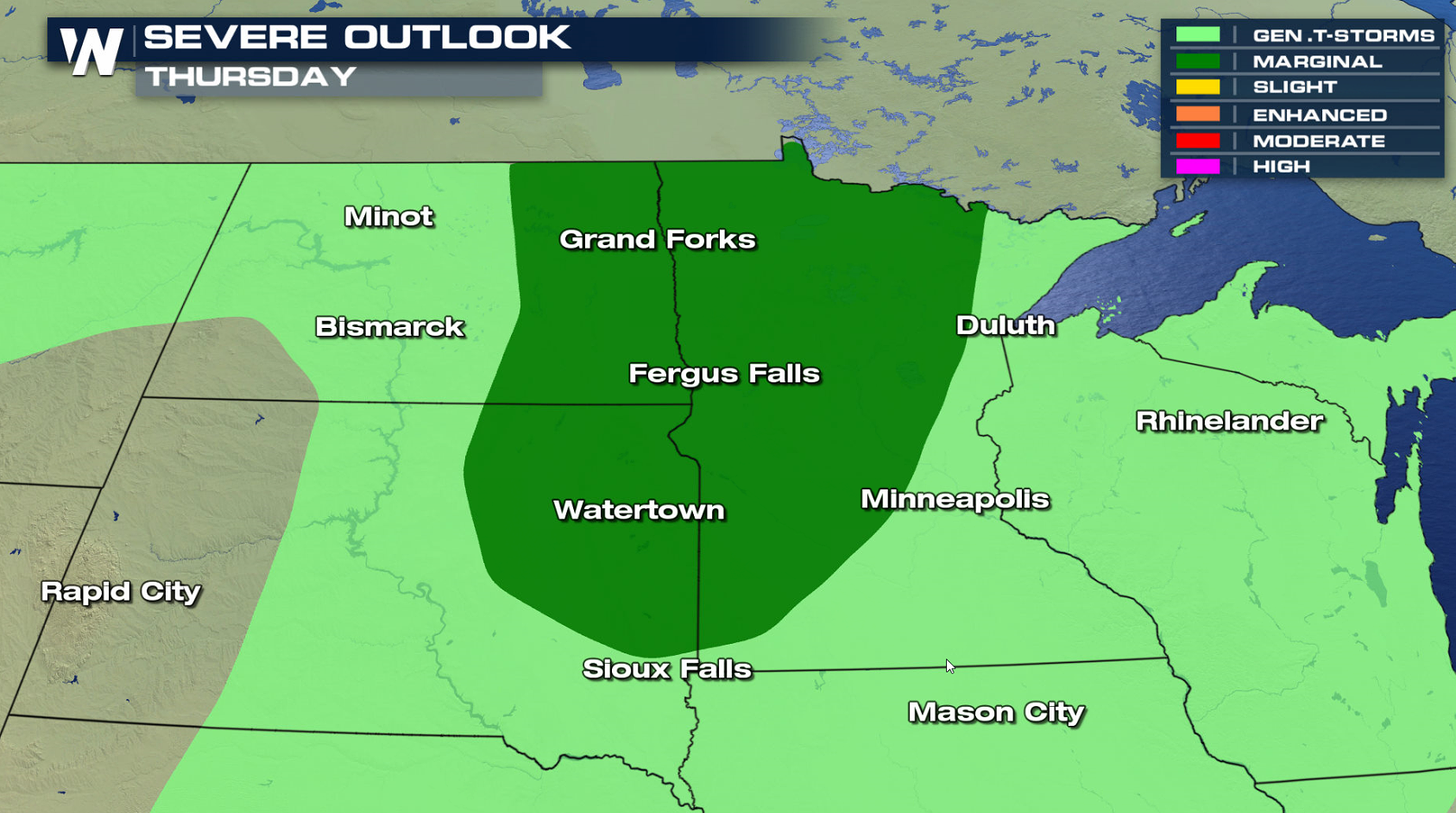 For WeatherNation: Meteorologist Mace Michaels