Severe thunderstorms moved through portions of the central and southern Plains Monday with reports of large hail and strong wind gusts. More severe storms are likely today, mainly across Texas. The Storm Prediction Center has outlined parts of the Lone Star State for a risk of severe thunderstorms.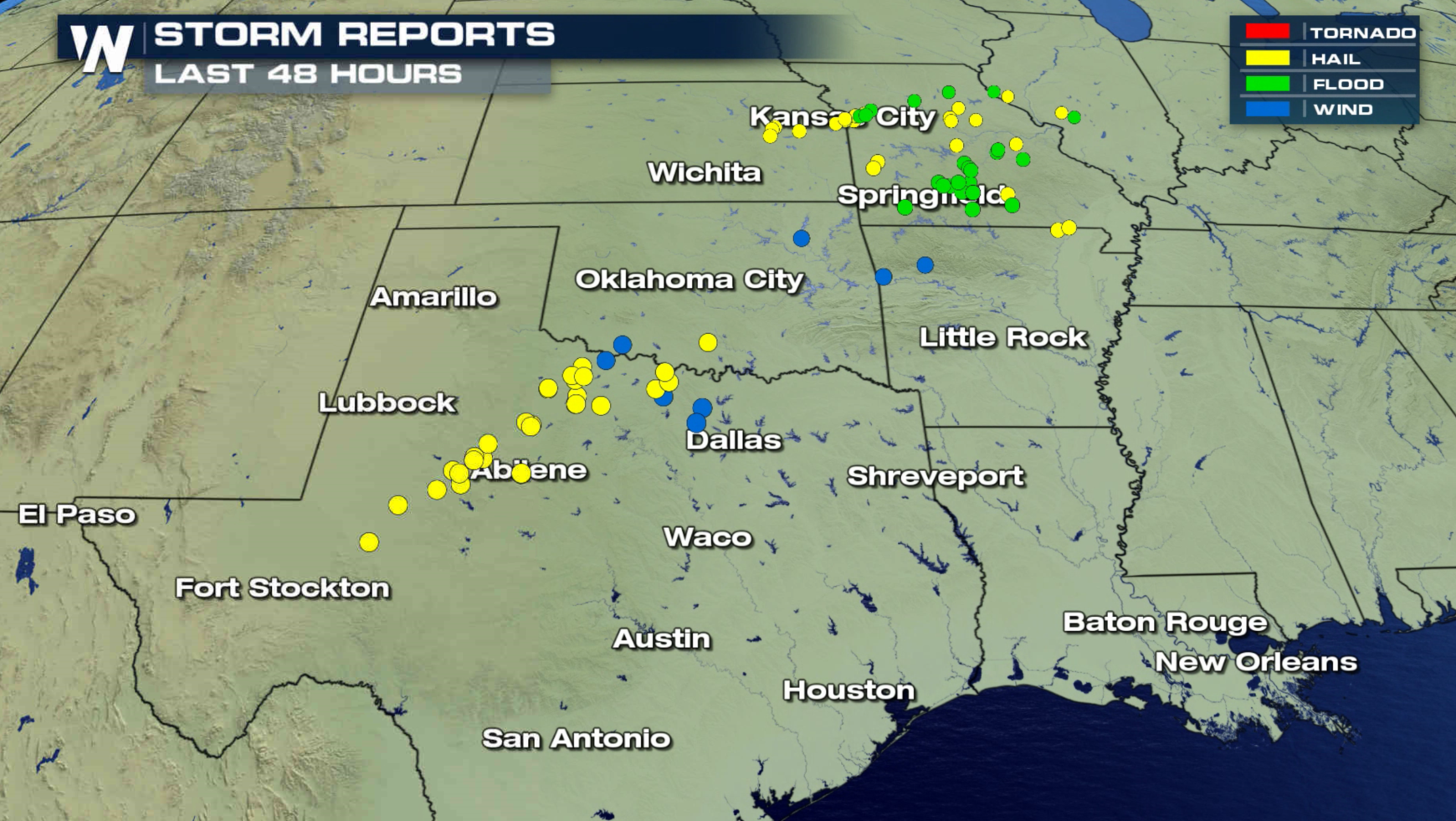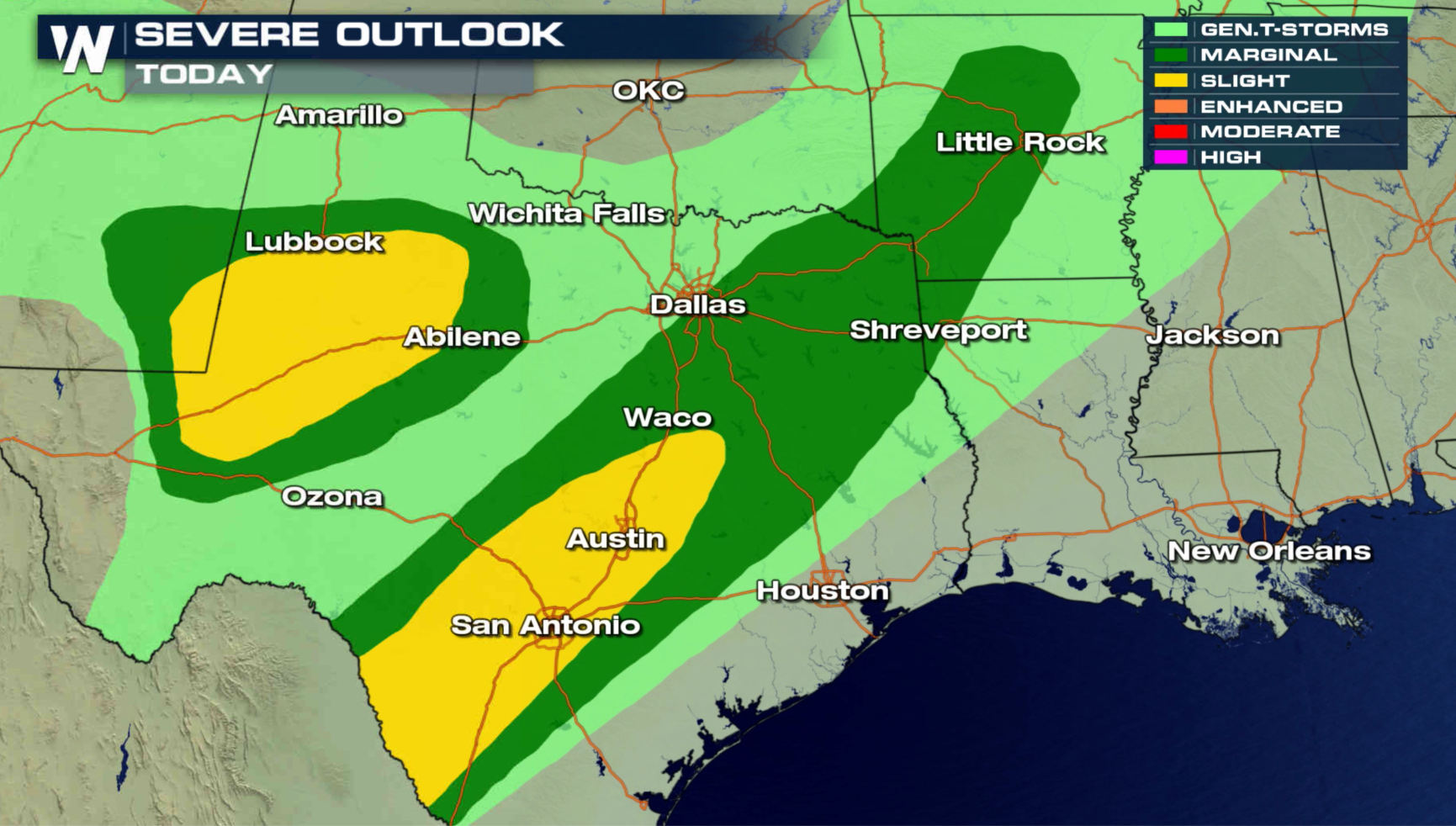 The tornado potential is low for today, with strong wind gusts higher than 60 mph and hail larger than an 1" in diameter being the main threats. If a tornado forms, the most likely area is west of Abilene where a few supercells are likely to form around peak heating when a cold front arrives.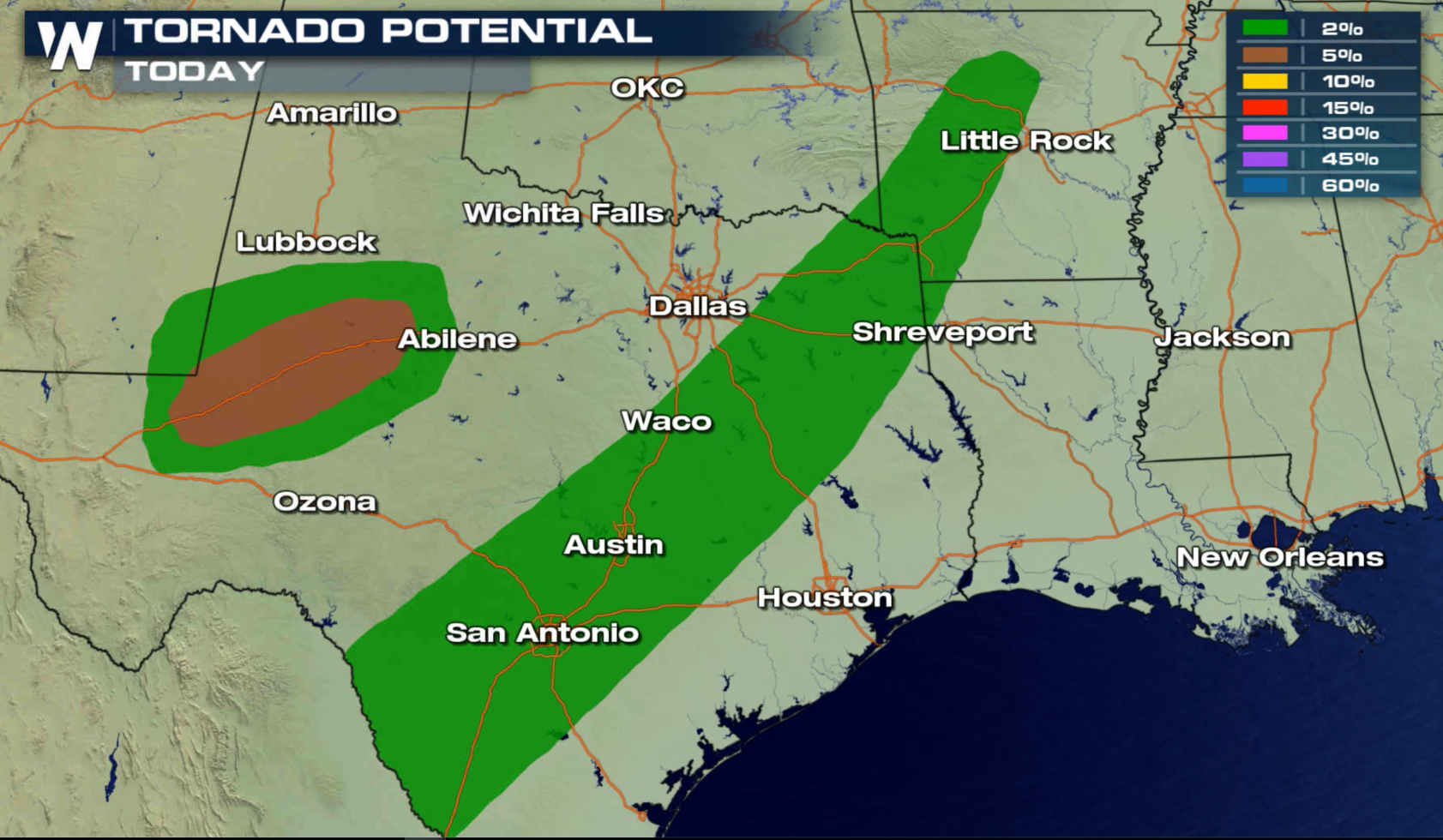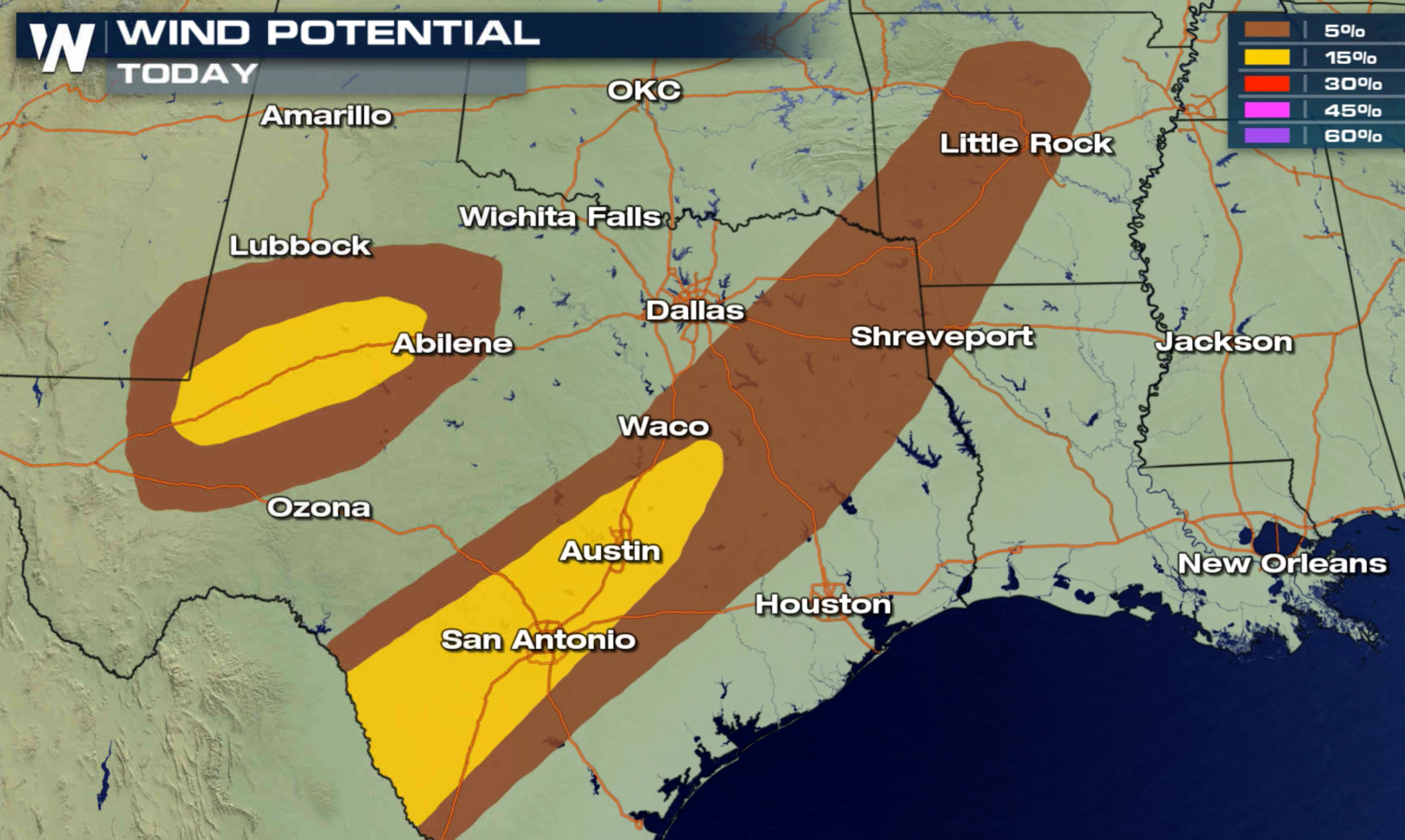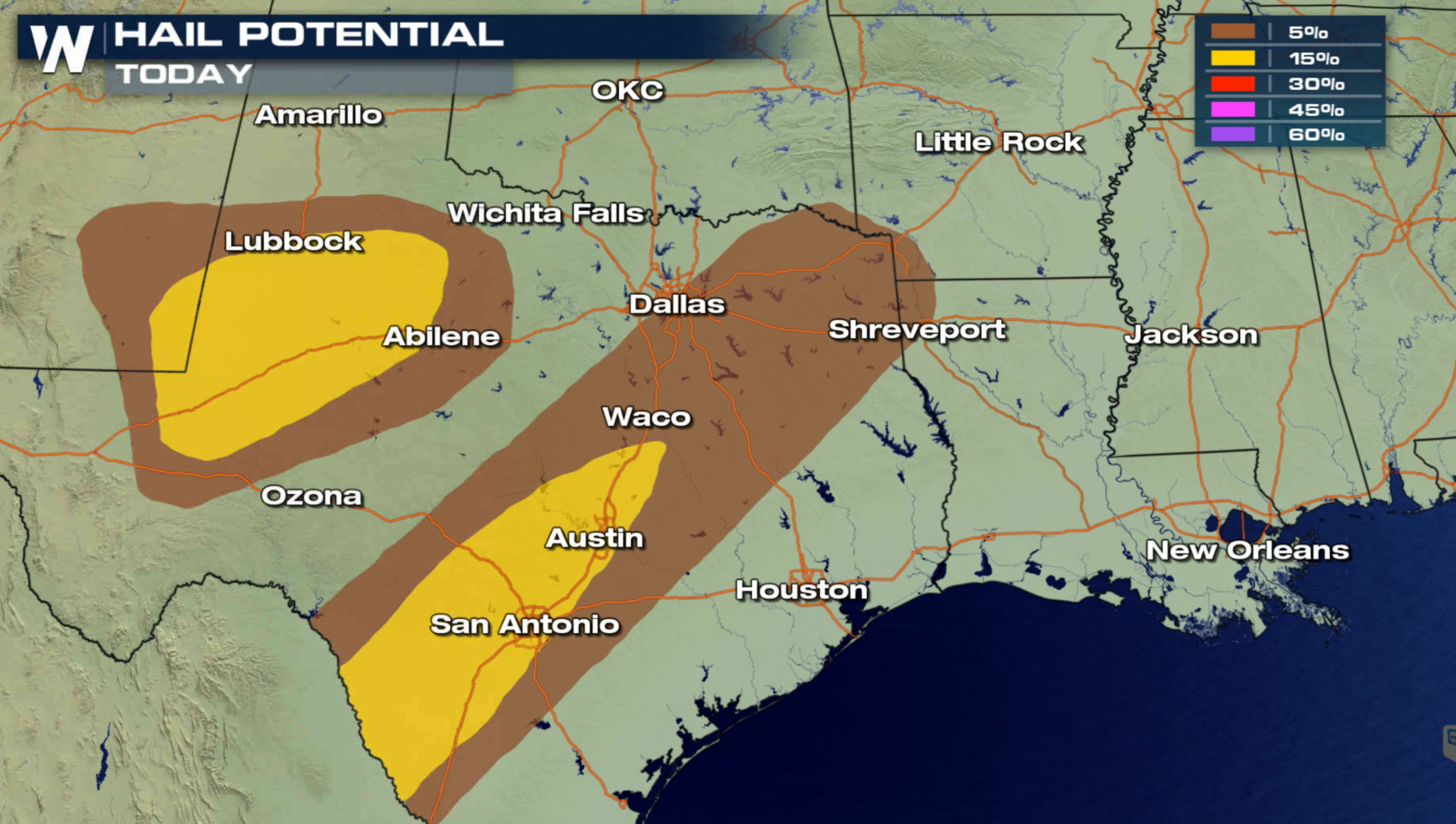 The cold front will push slowly to the south and east throughout the day, firing additional severe thunderstorms. Intensity will diminish overnight, although isolated severe storms may still occur in eastern and southern areas of Texas.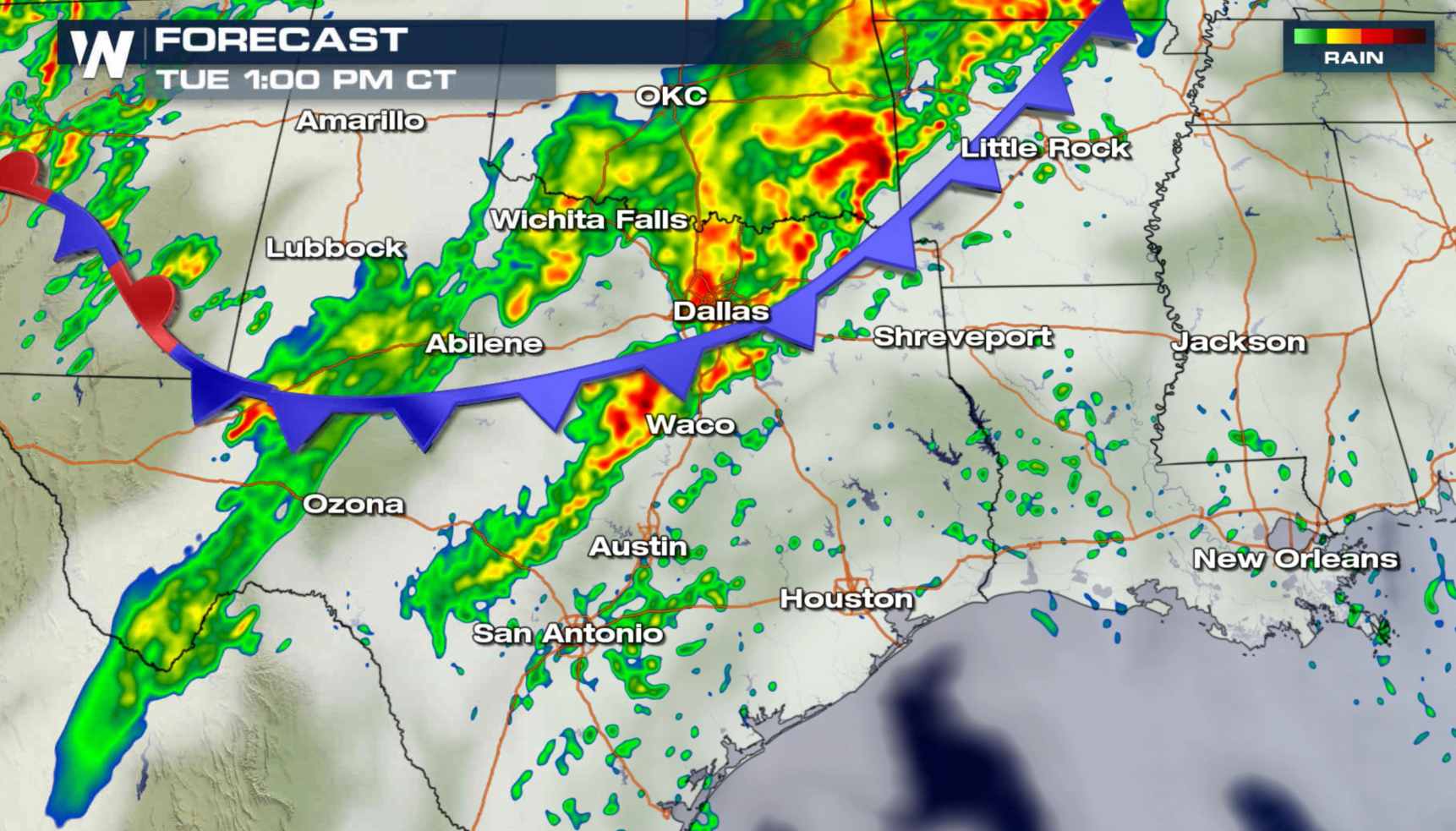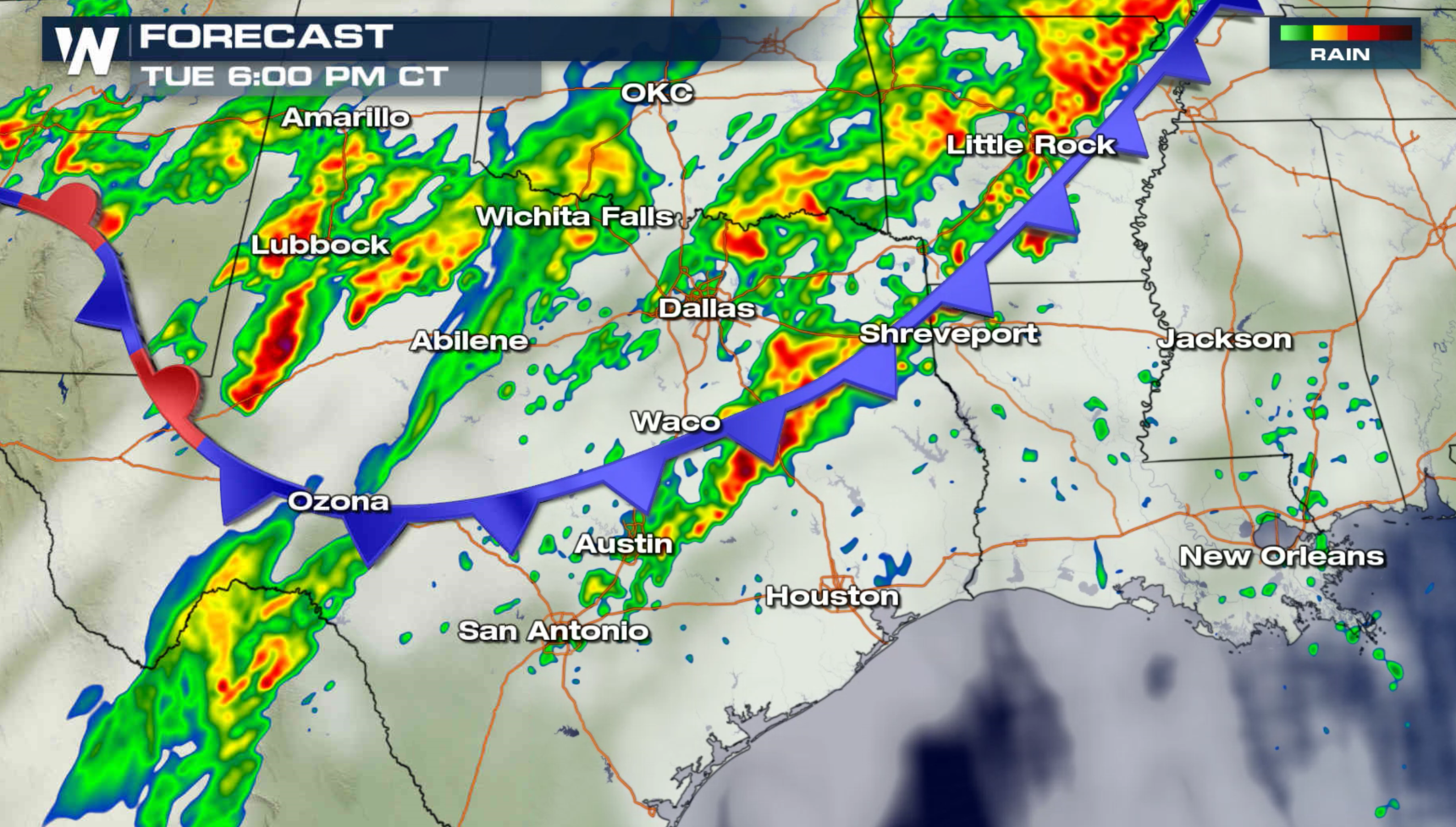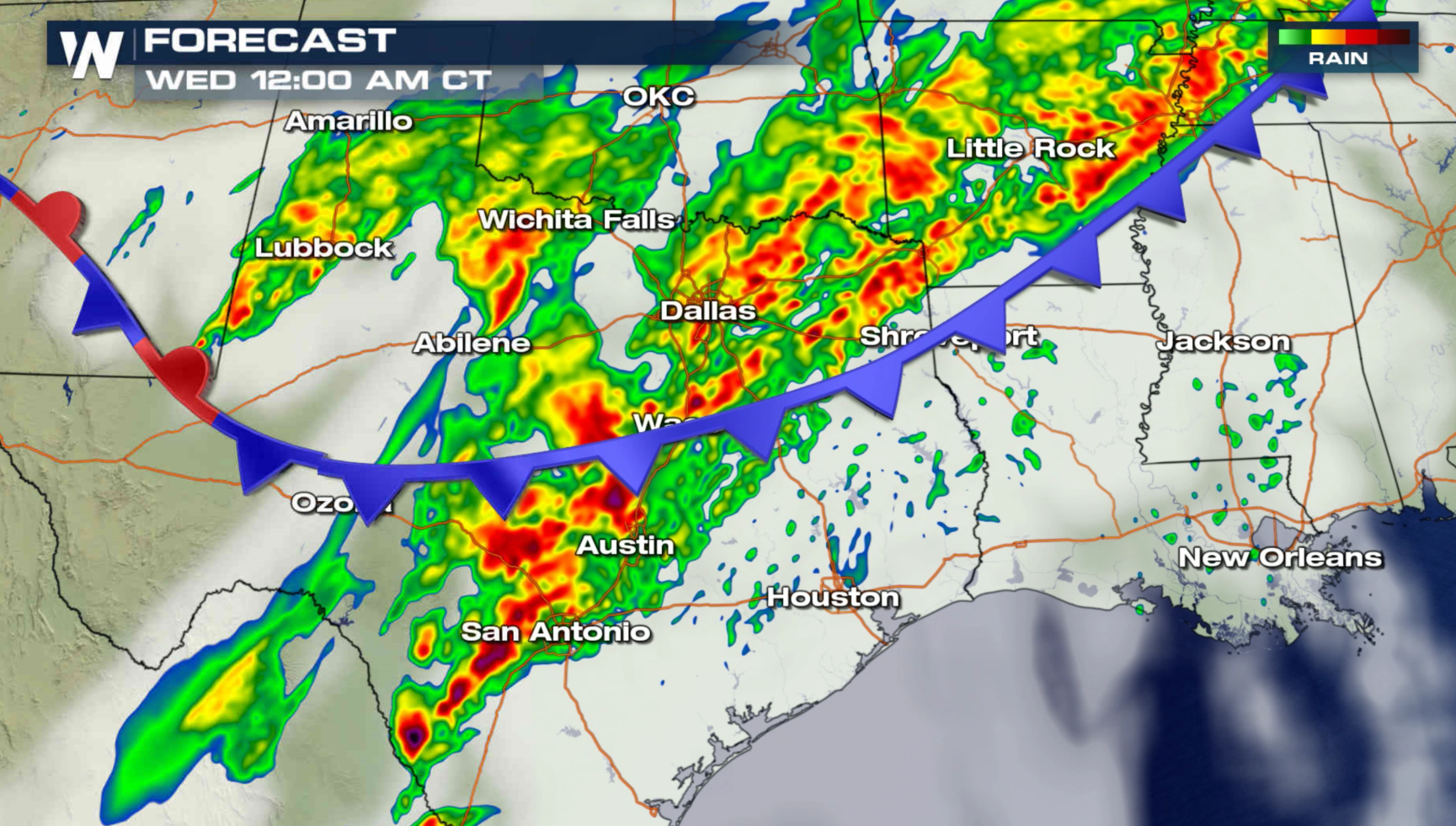 The risk for severe thunderstorms slides to the south and east for Wednesday and Thursday. Areas from Texas to Alabama have the potential to see severe weather. Stay tuned to WeatherNation on-air and online for updated forecasts, live reports from storm chasers, and the latest watches and warnings.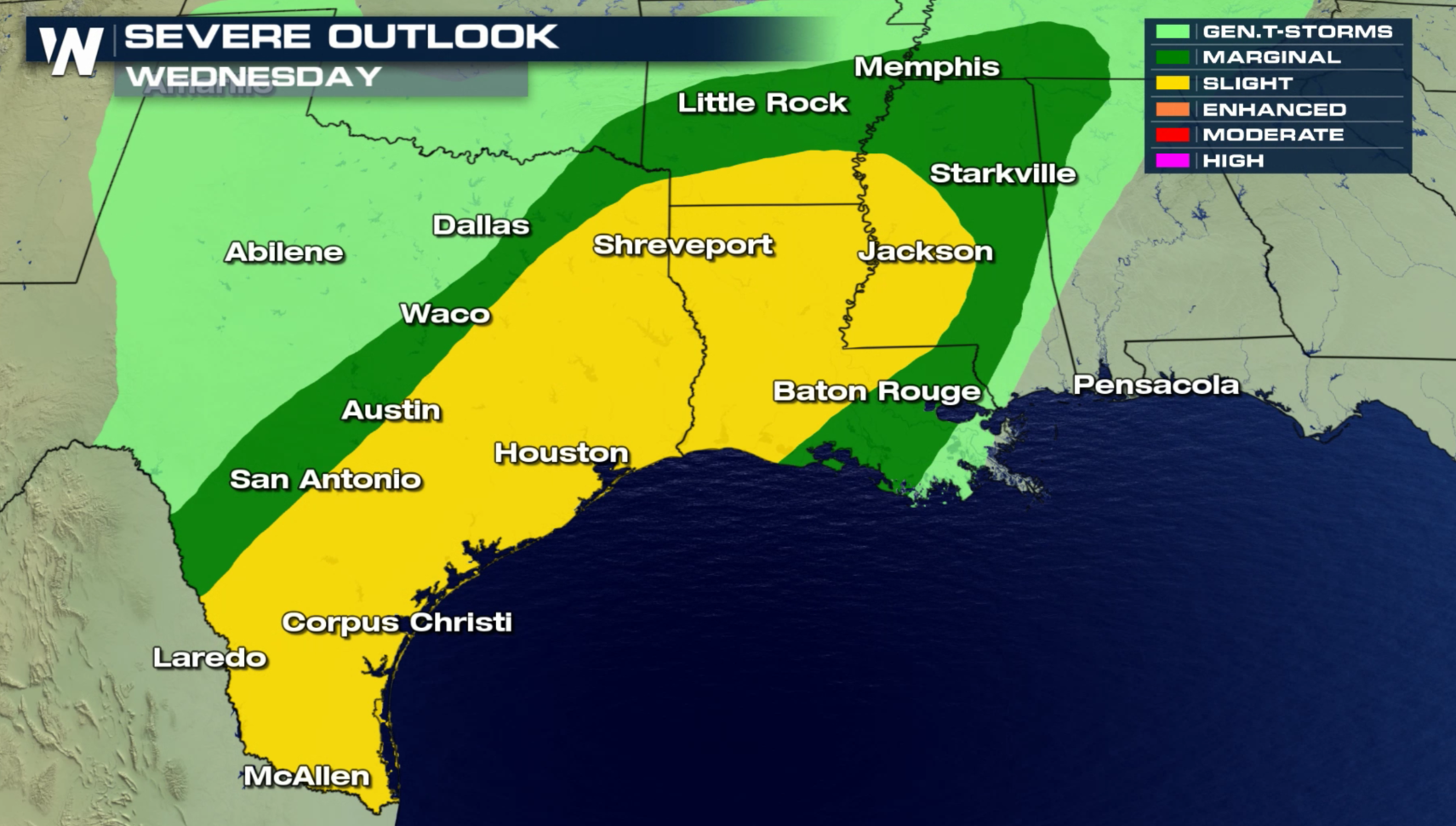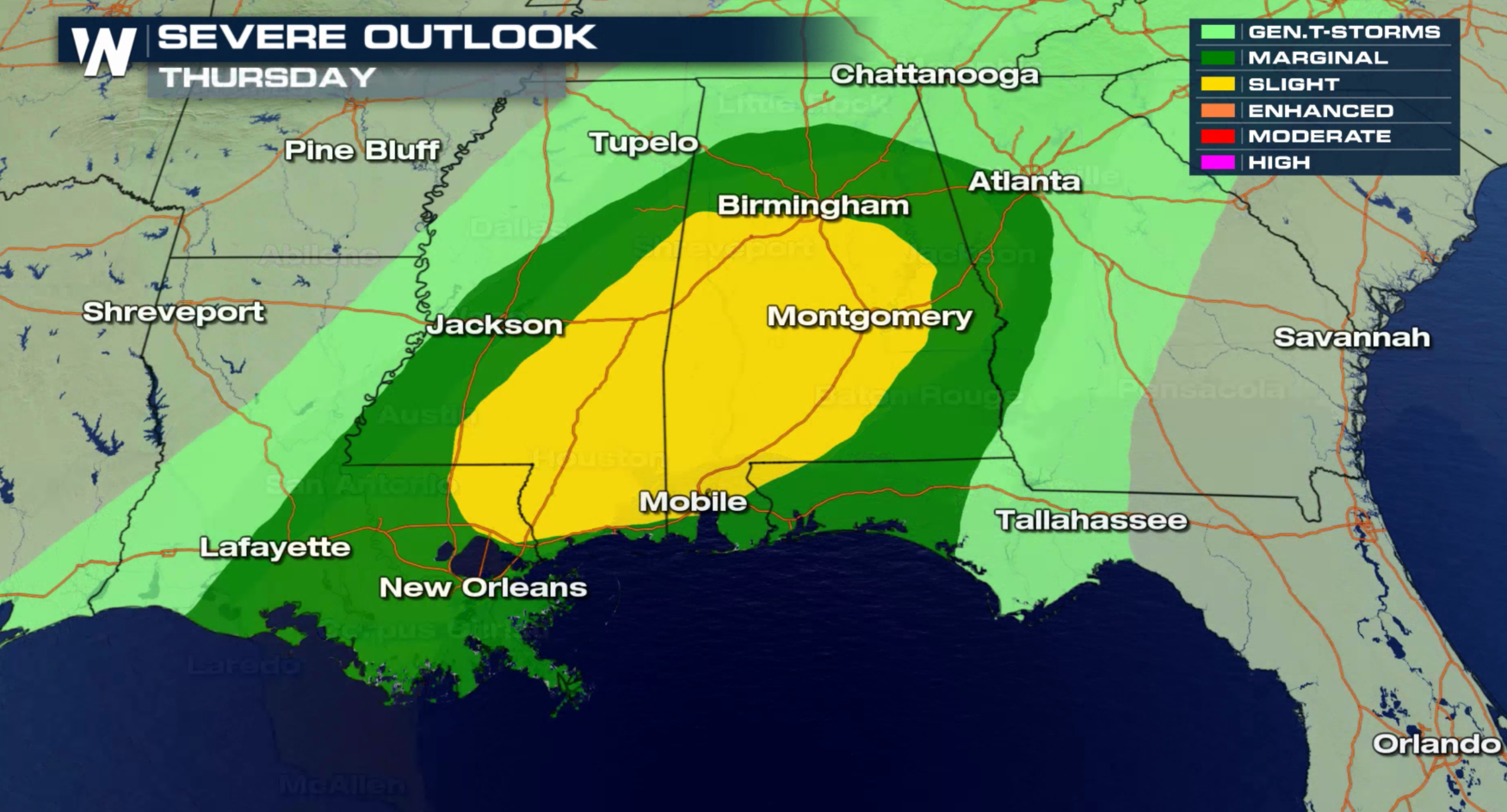 For WeatherNation: Meteorologist Mace Michaels