Severe weather threats will continue on Monday and Tuesday.  Areas impacted include the High Plains and the Upper Midwest.
MONDAY:
Conditions will be favorable for severe storms to develop in the High Plains.  Montana, Wyoming, the Dakotas, Nebraska, and Kansas, could all see storms will severe weather components.  The afternoon and evening hours will have the highest probability of severe weather.  Damaging straight line winds over 58 mph are possible.  Damaging hail, quarter size or larger will be possible too.  There will also be a slight risk of tornadoes due to the presence of a low level jet-stream.  But wind and hail will remain the primary threats.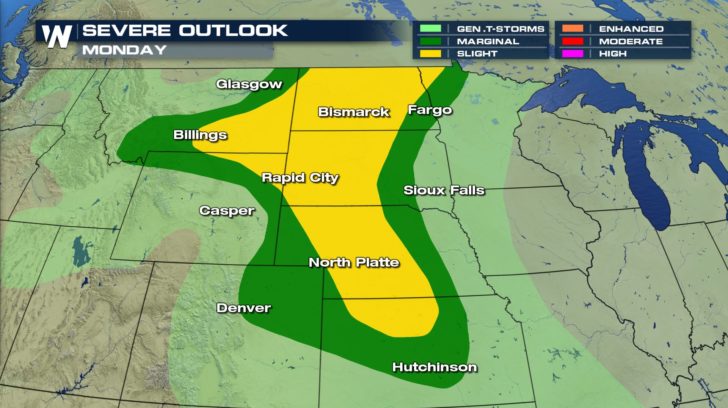 Future radar shows a lot of activity during the late afternoon and early evening.  Individual storm cells will have to be watched very closely for tornadoes and/or large hail.  Lines of storms will pose more of a damaging wind threat.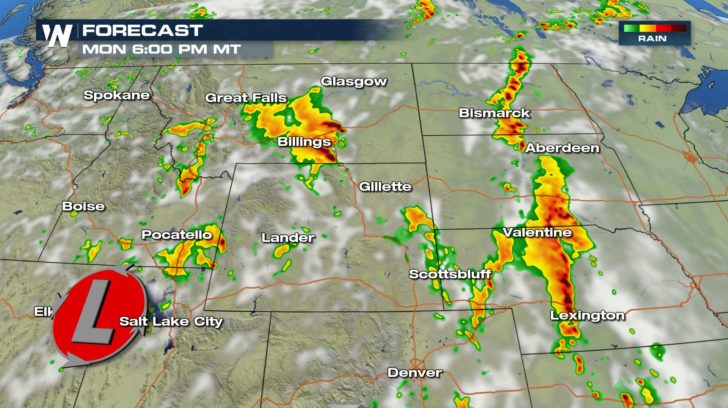 TUESDAY:
Severe storm risks will shift slightly eastward on Tuesday.  The eastern Dakotas, Minnesota, and parts of Nebraska and Iowa could see strong to severe storms.  It appears the tornado threat will be slightly lower on Tuesday.  However, storms could still produce damaging straight line winds and hail.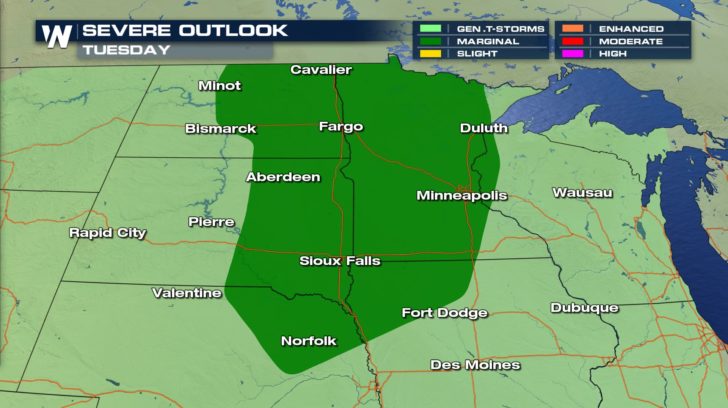 Just as with Monday, the best chance of strong storms will exist during the afternoon and evening hours.  Most of the action will center around low pressure and associated cold front.  That's where most of the atmospheric dynamics will be located.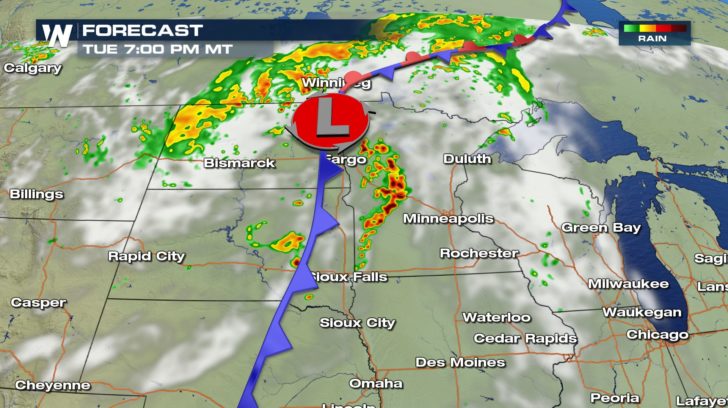 Stay tuned to WeatherNation for complete storm coverage throughout the day. For WeatherNation:  Meteorologist Matt Monroe