The same storm system that has been 
producing blizzard conditions
from the Upper Midwest to the Front Range will create severe thunderstorms today (Friday) into Saturday morning. The storm has already produced damaging wind gusts in the Ohio Valley earlier this morning.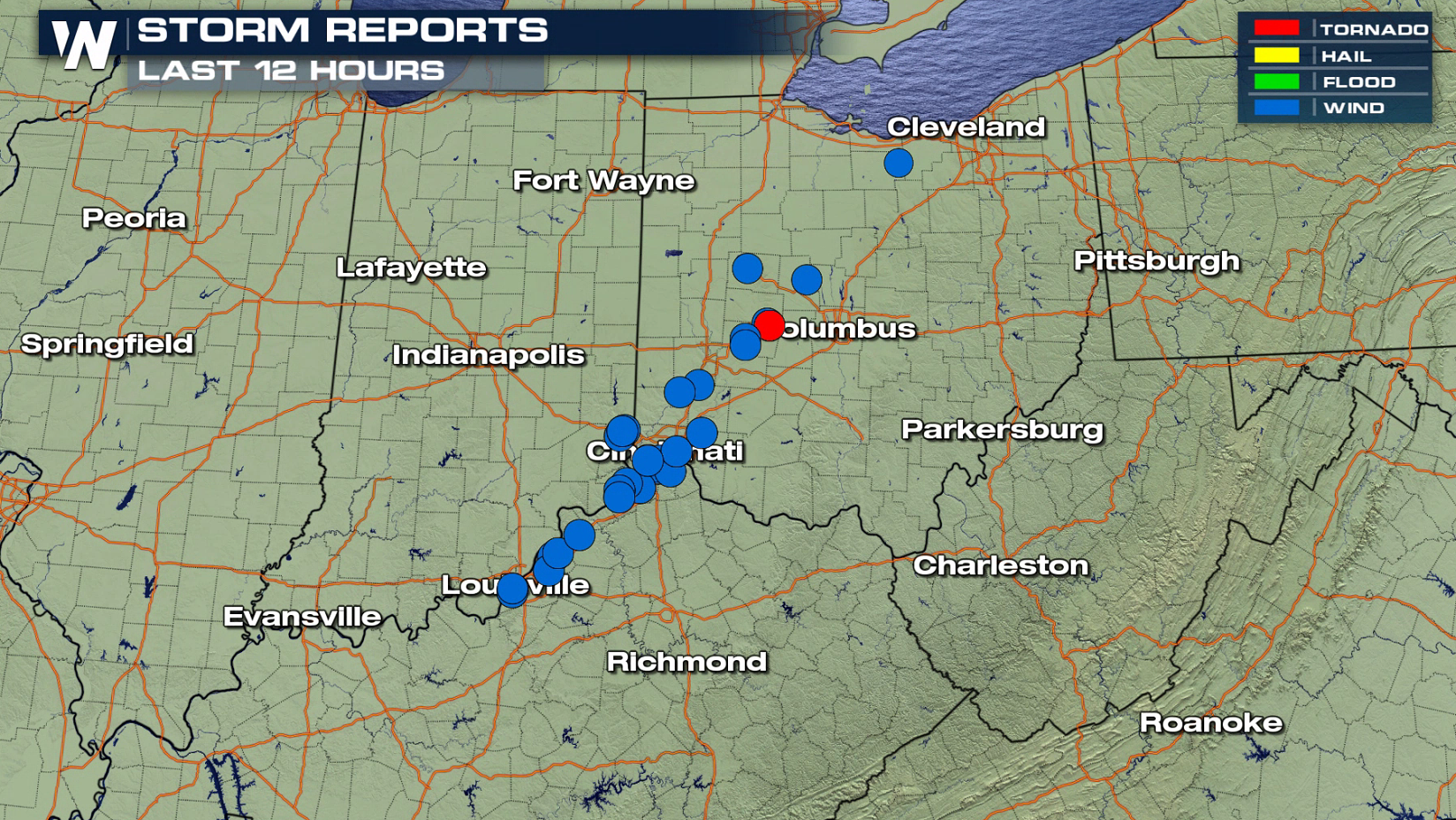 A slight risk for severe thunderstorms today (Friday) includes parts of Ohio, Pennsylvania, West Virginia and Texas.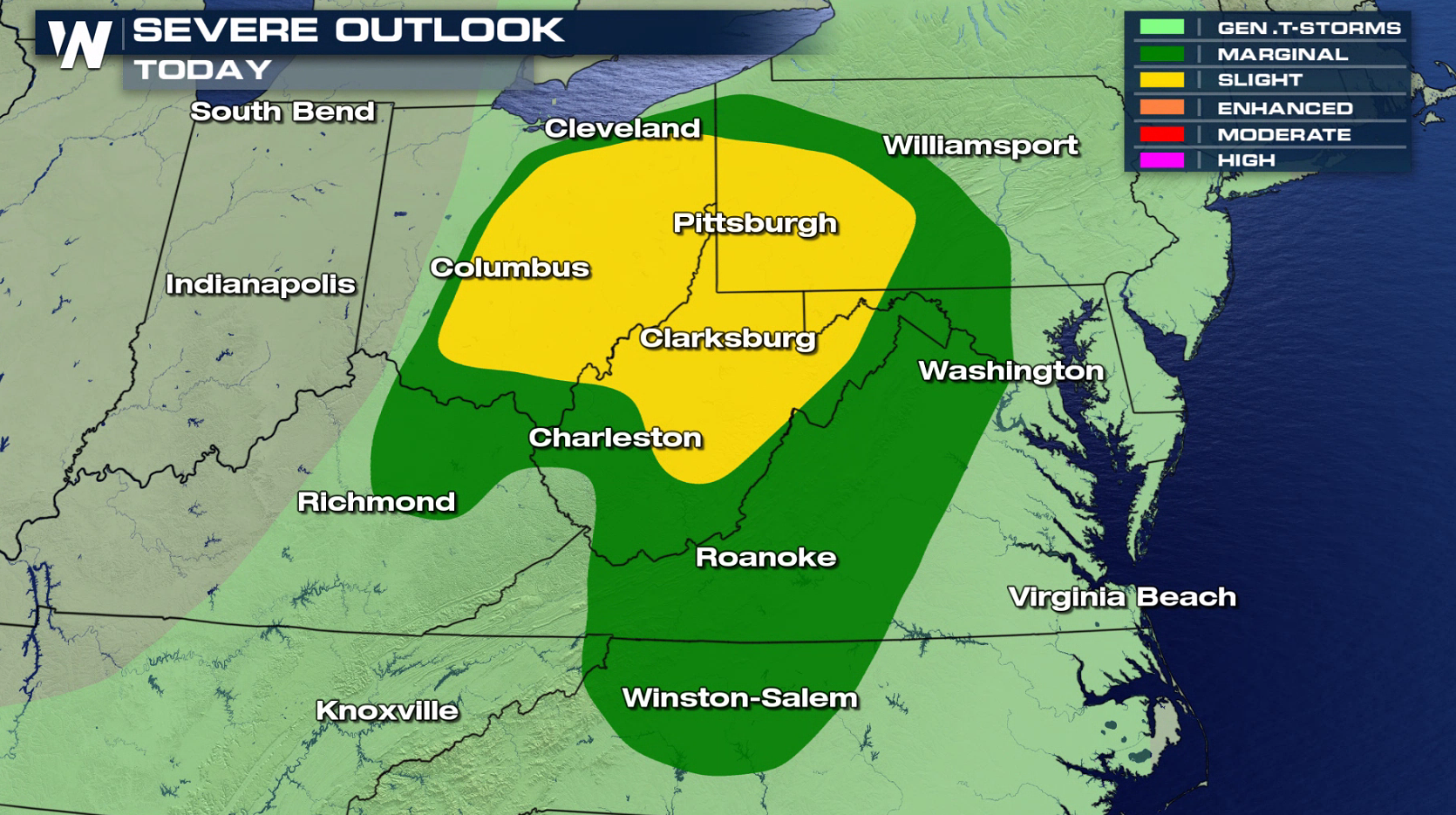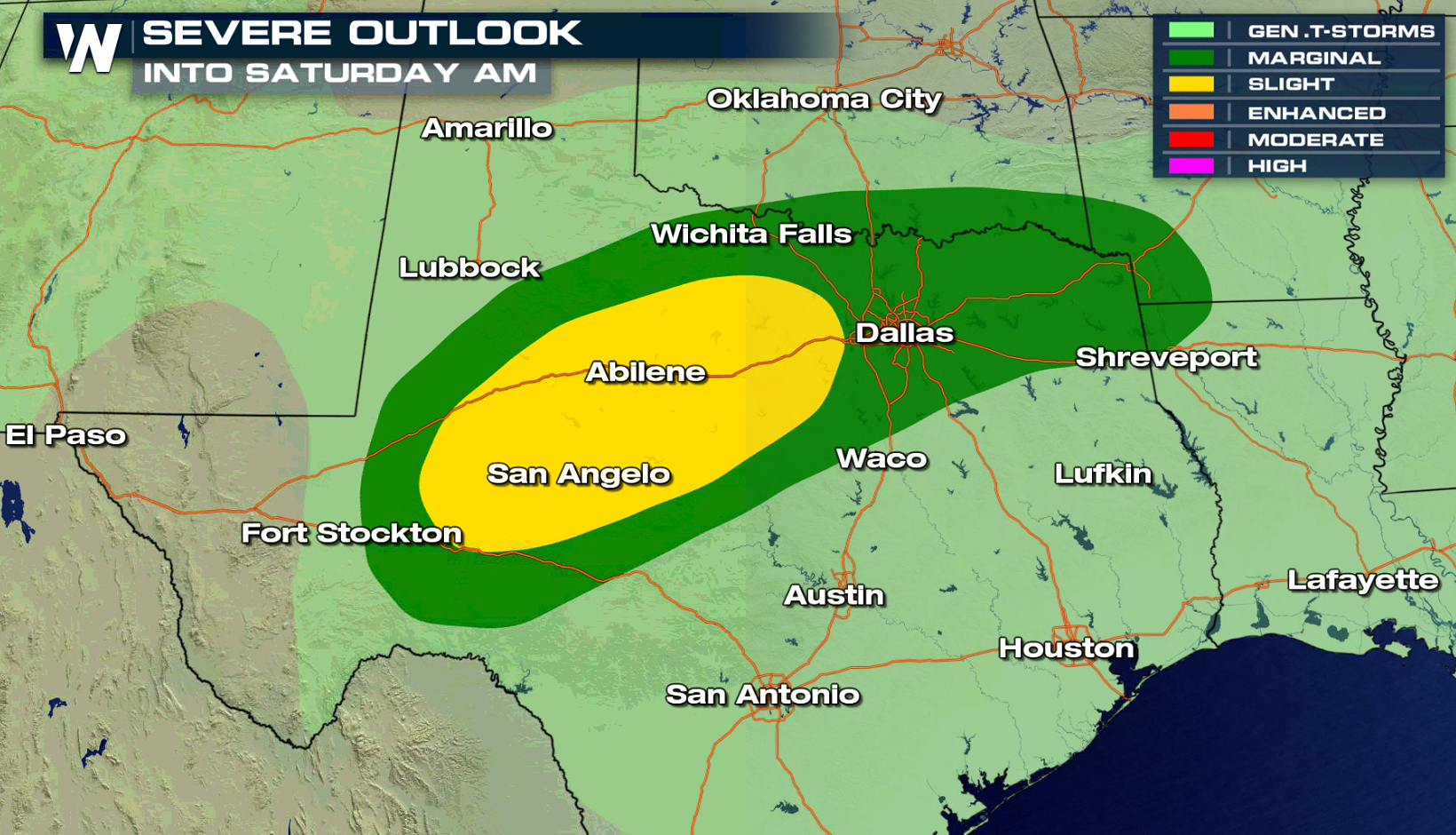 Strong, damaging wind gusts are the biggest threat in the Ohio Valley and Appalachians. Large hail is the main risk in Texas. The tornado potential is low in both locations.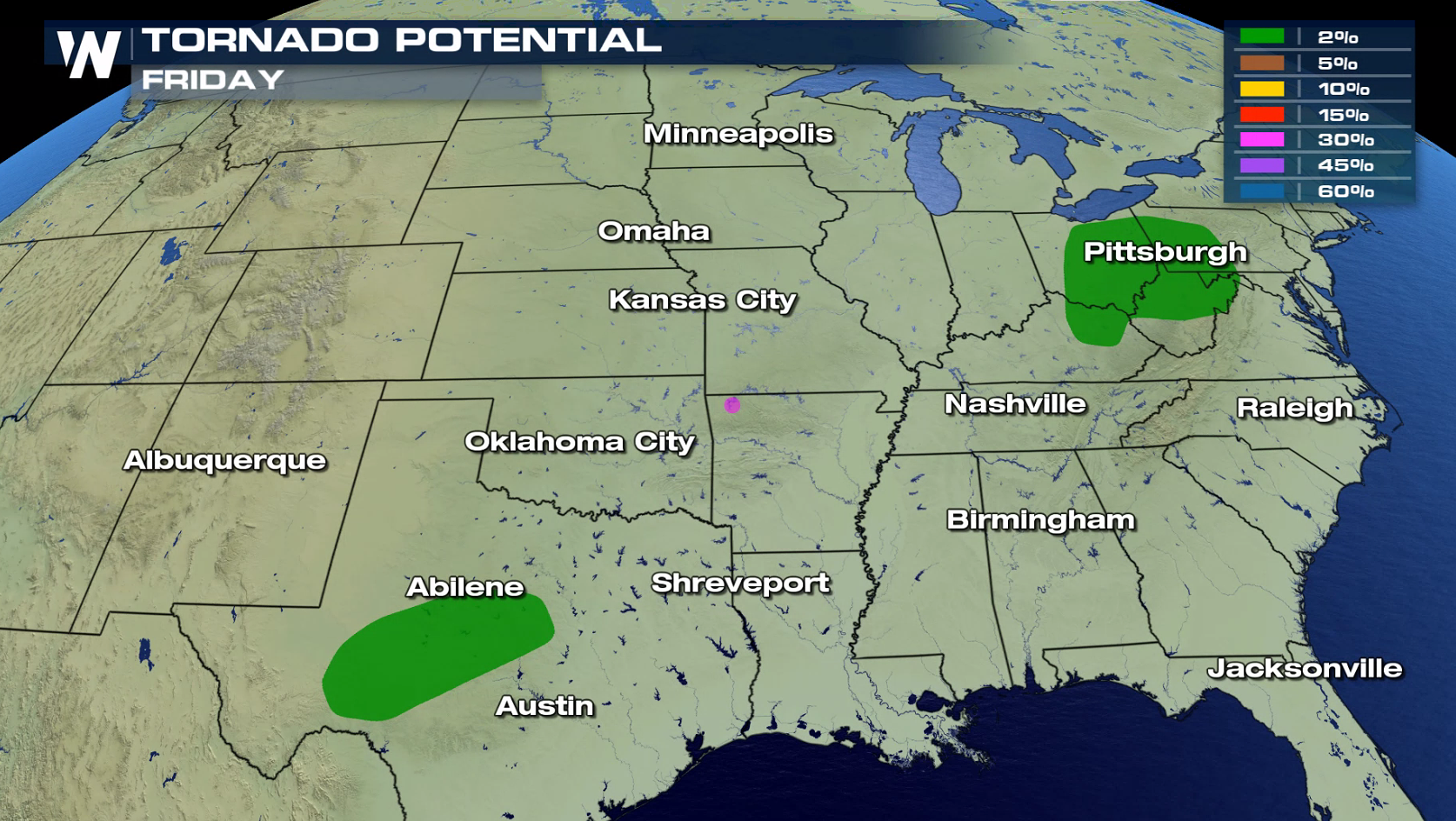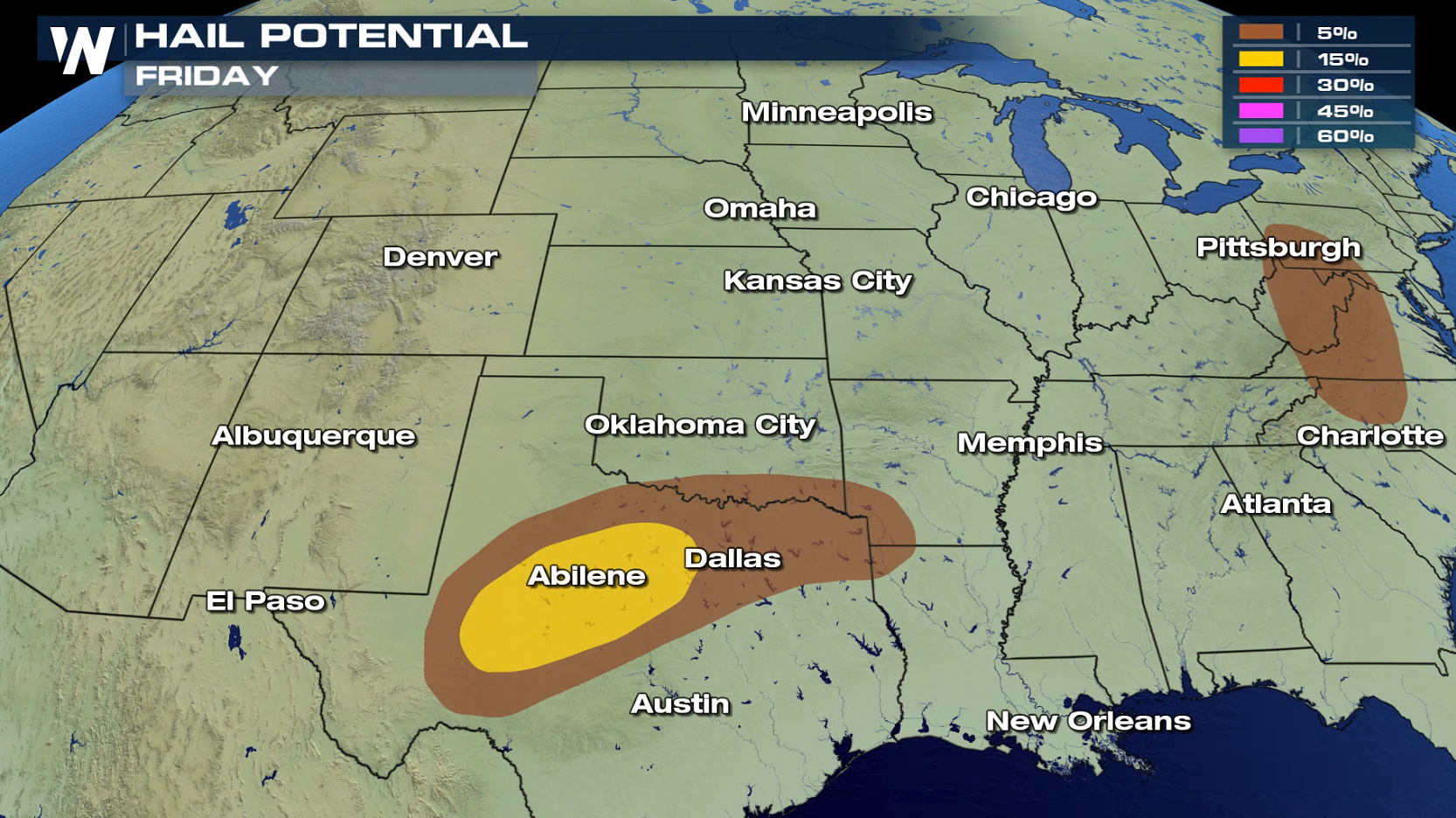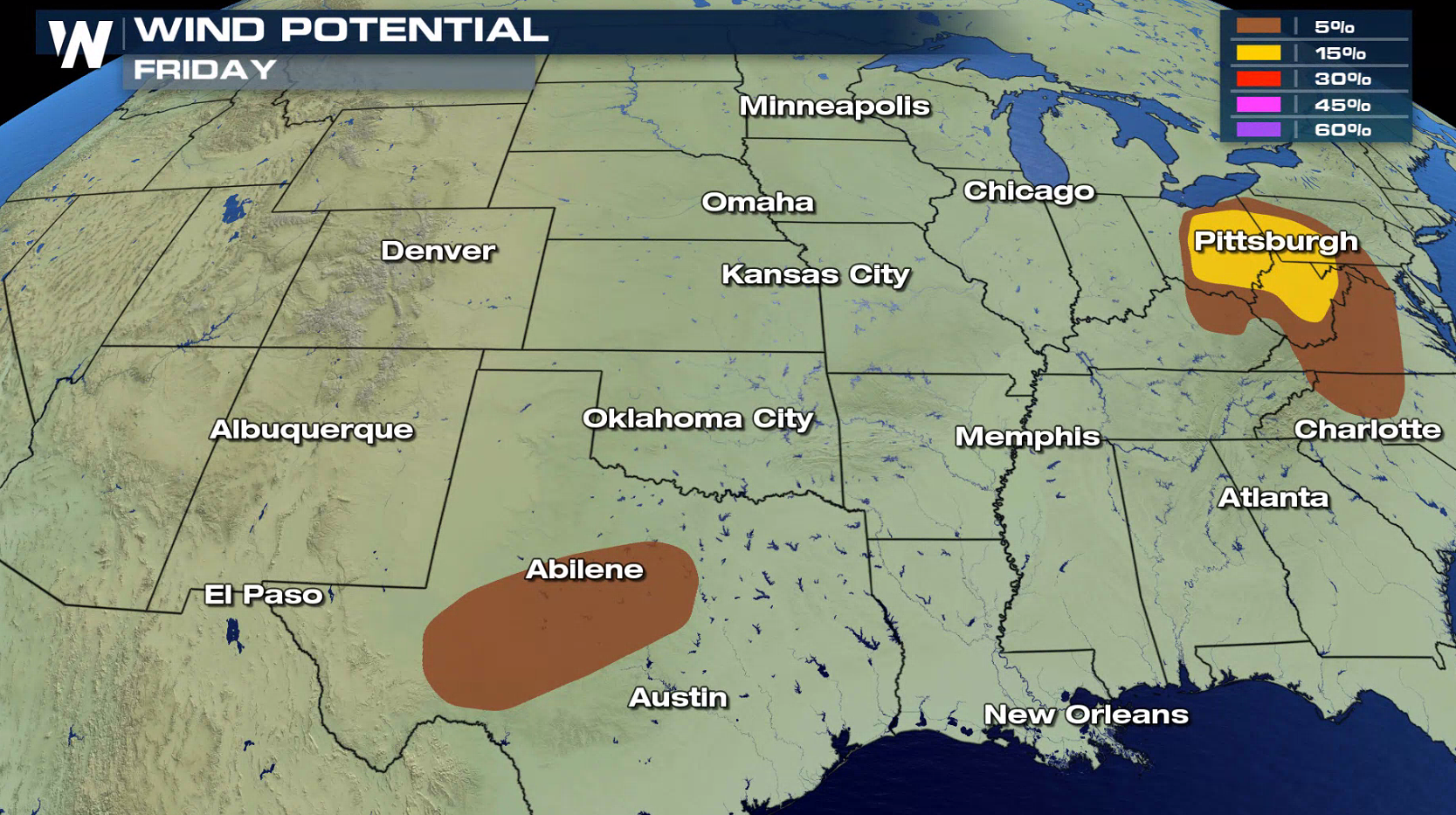 The intense low in the Upper Midwest will slowly drift to the north into Canada over the next 24 hours, driving a cold front eastward into the Appalachian Mountains. Thunderstorms will continue to develop ahead of the front throughout the day. Strong storms are possible in the overnight hours until the line moves into the Atlantic Ocean early Saturday morning.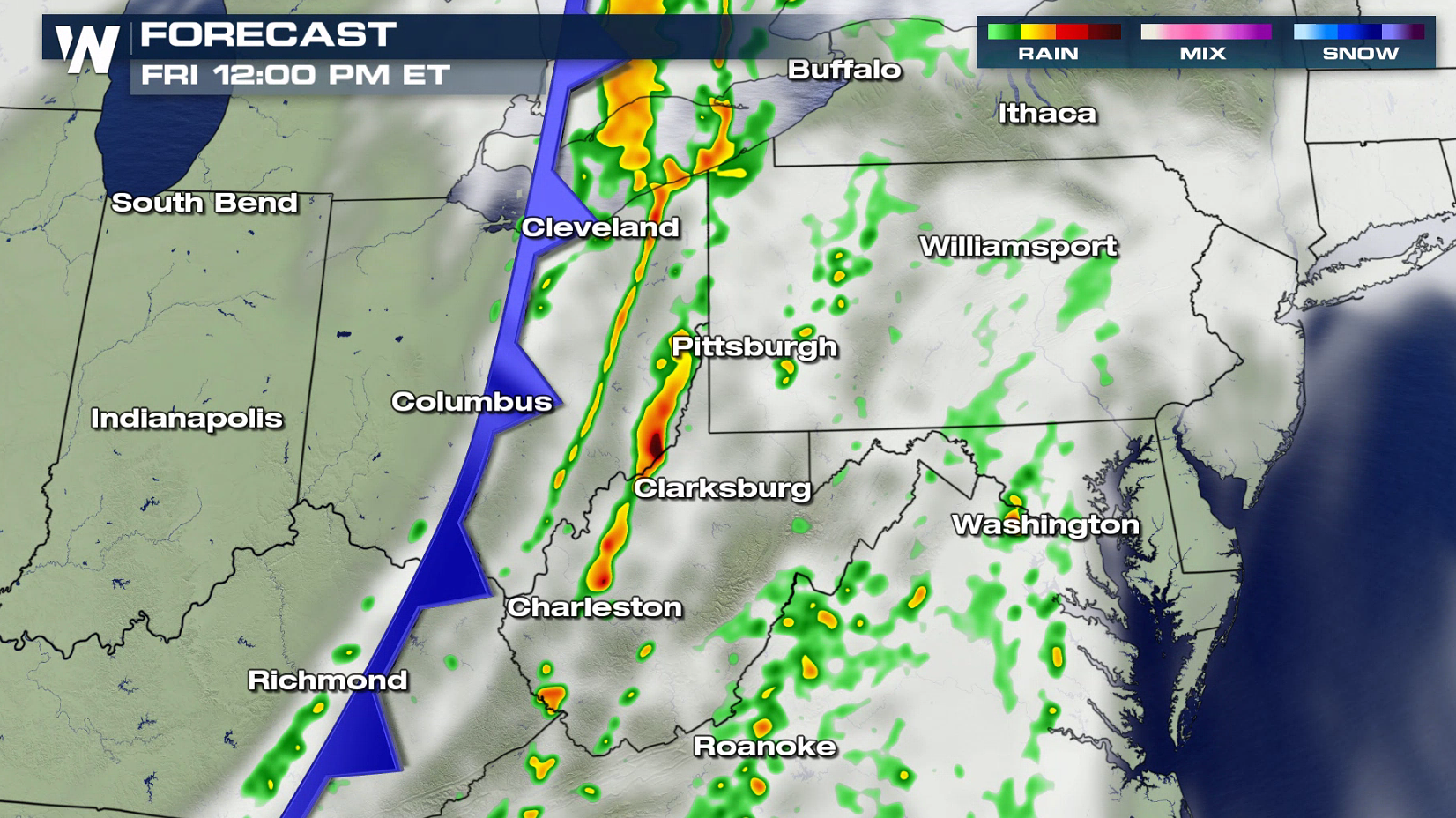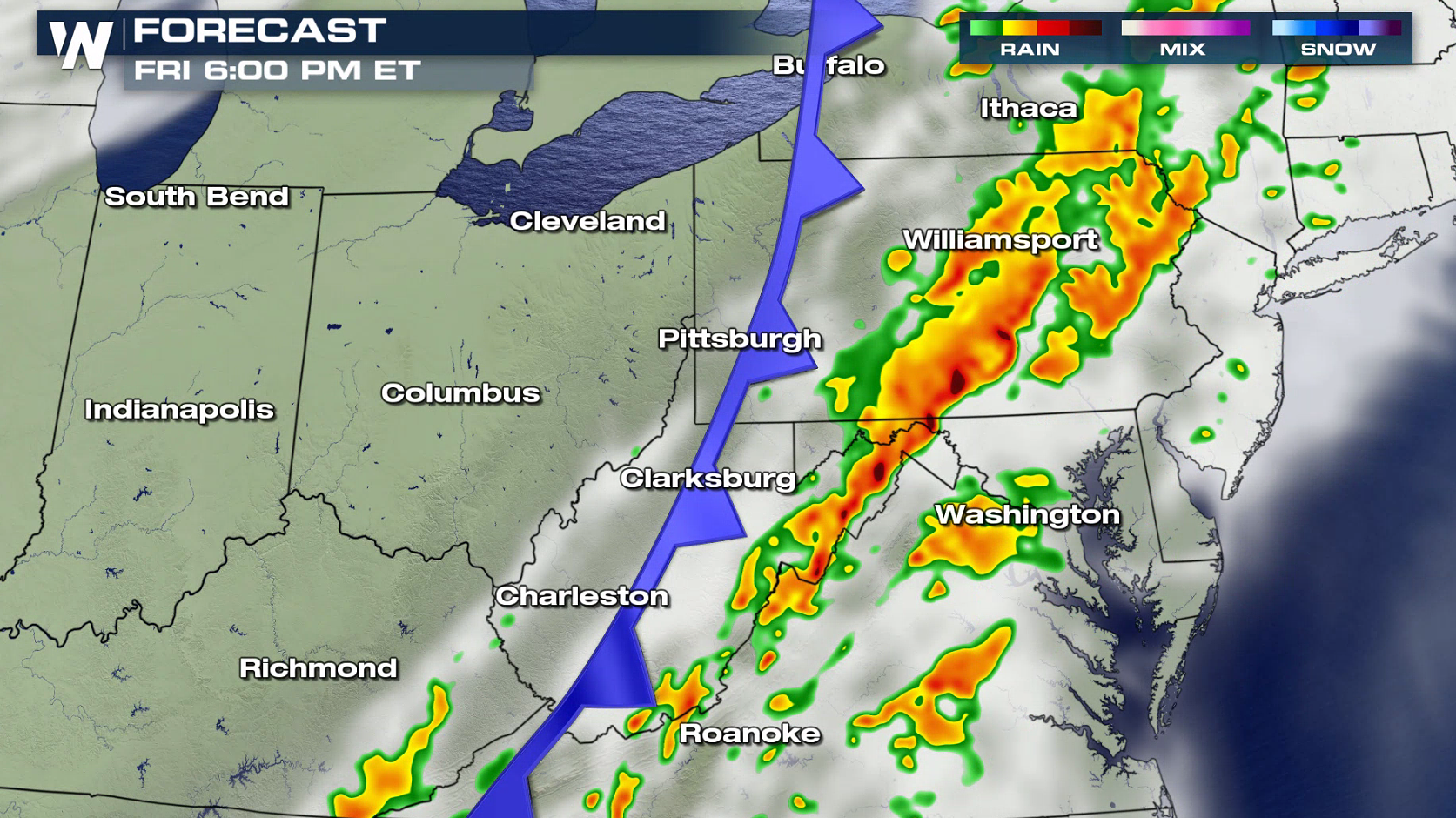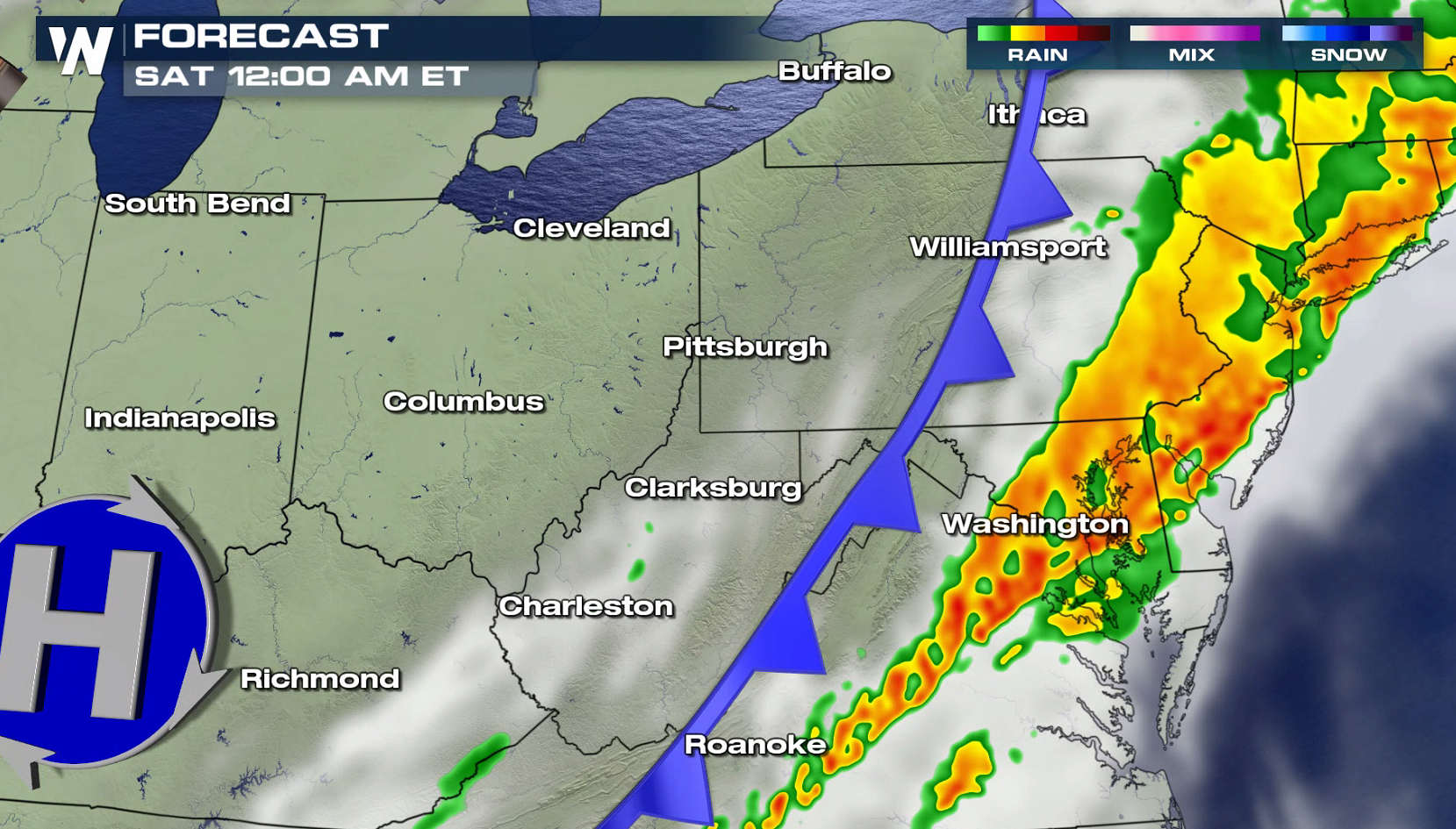 In Texas, a stalled front will interact with a dry line as an upper level disturbance moves through the Jet Stream tonight. Severe thunderstorms are expected to develop in the evening and continue into early Saturday morning.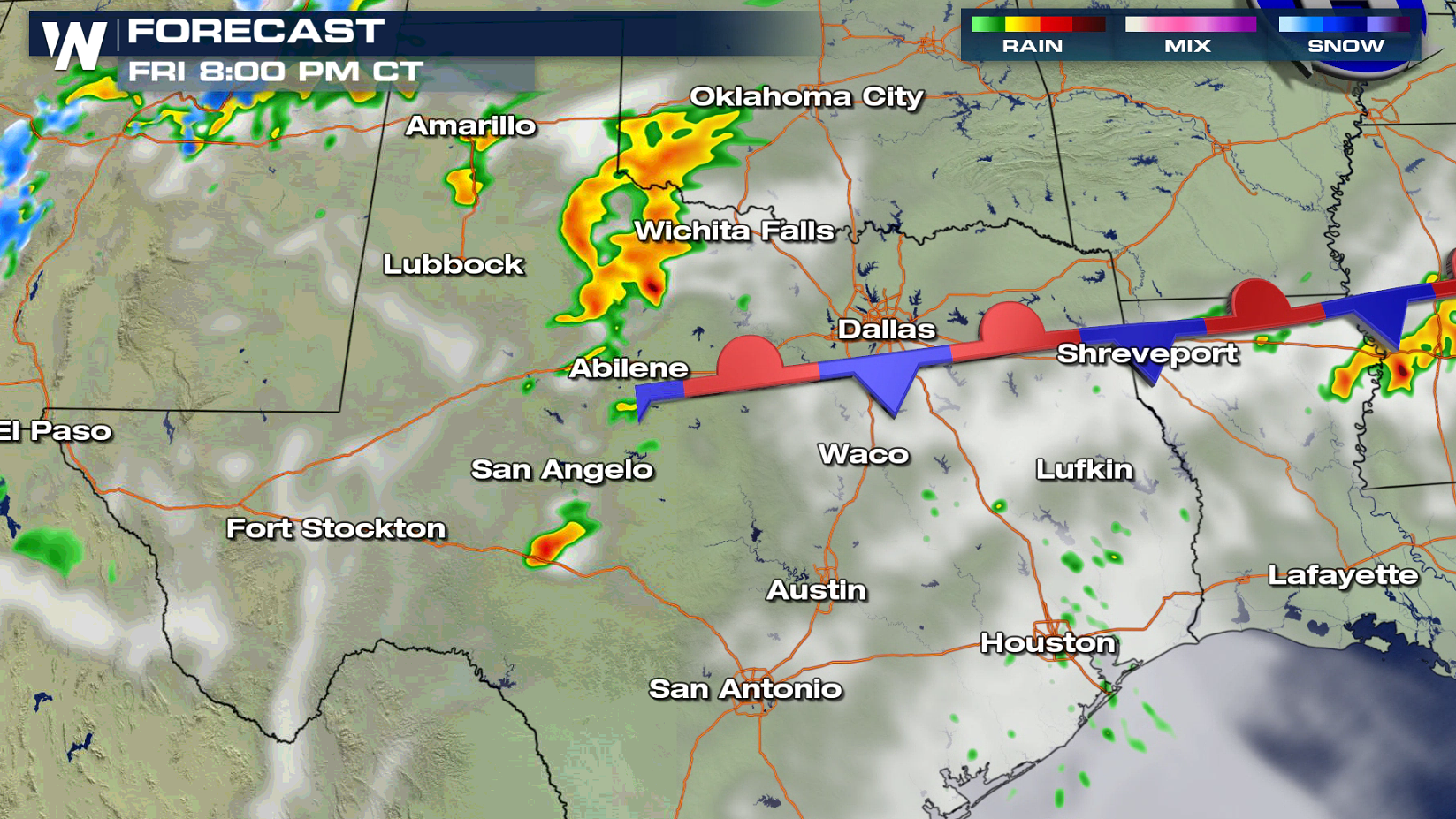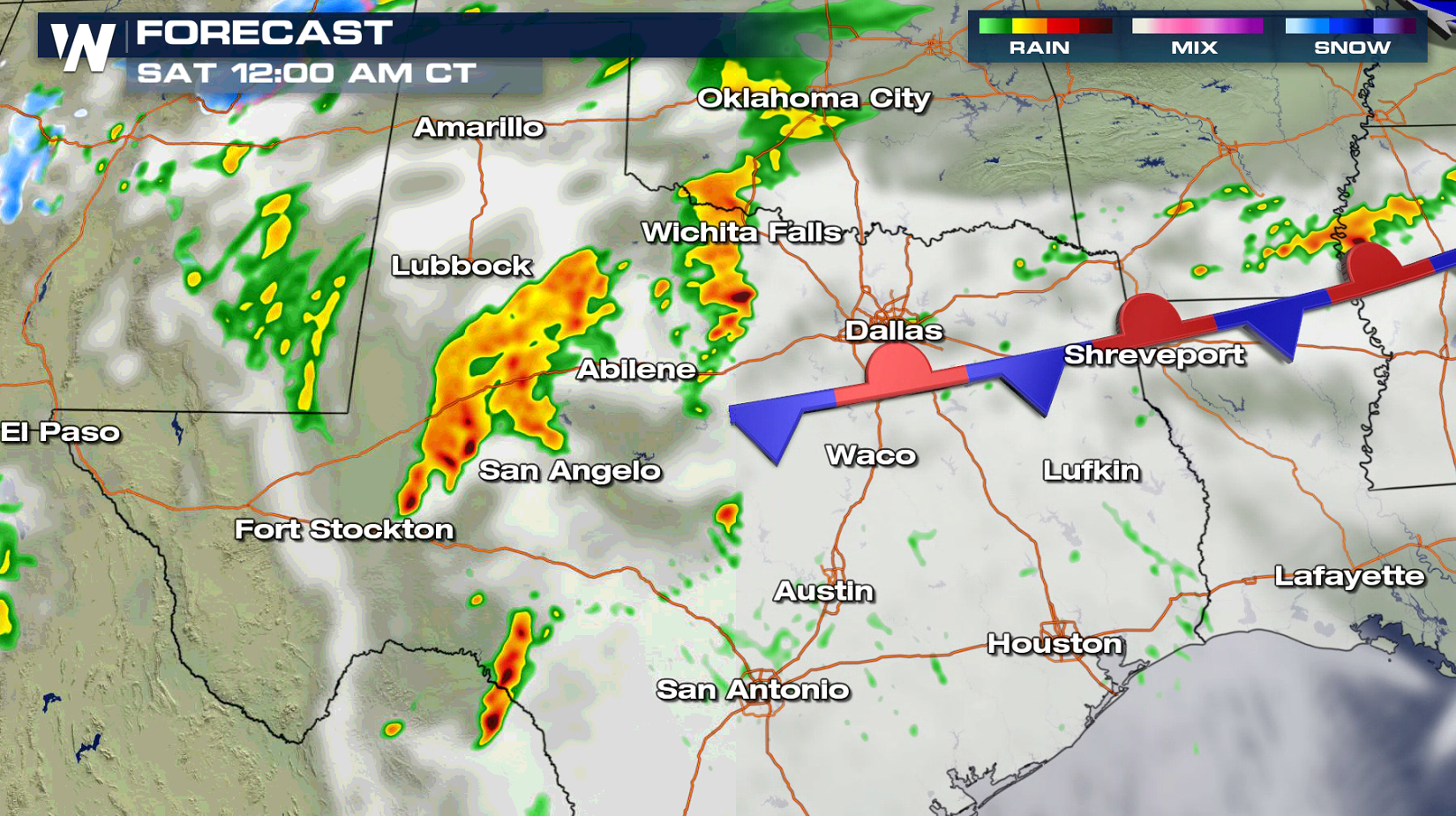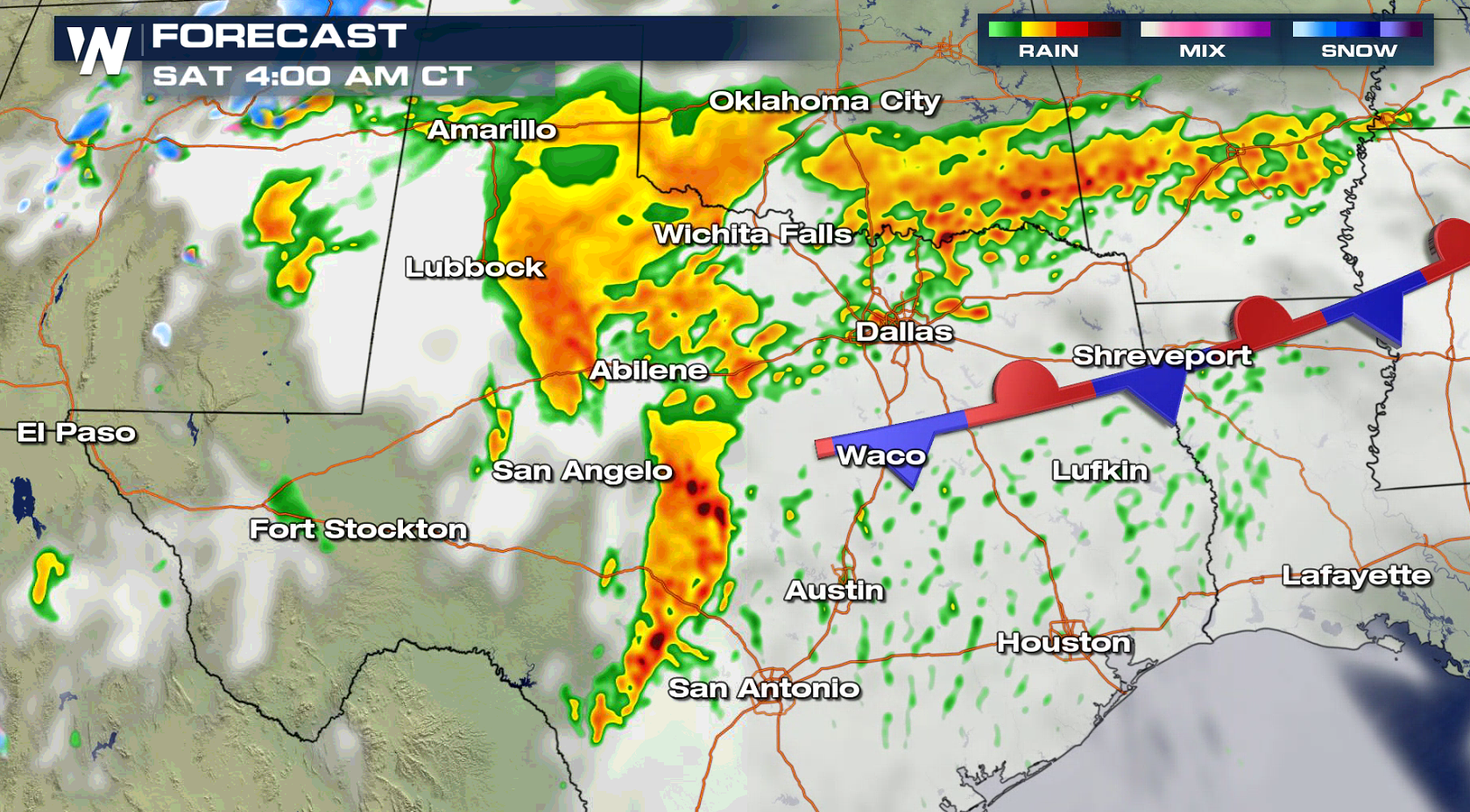 For WeatherNation: 
Meteorologist Mace Michaels