As another wave of energy moves through the central plains, the risk of severe weather remains in the forecast for Sunday afternoon. The SPC has issued a Marginal risk of severe storms throughout the region.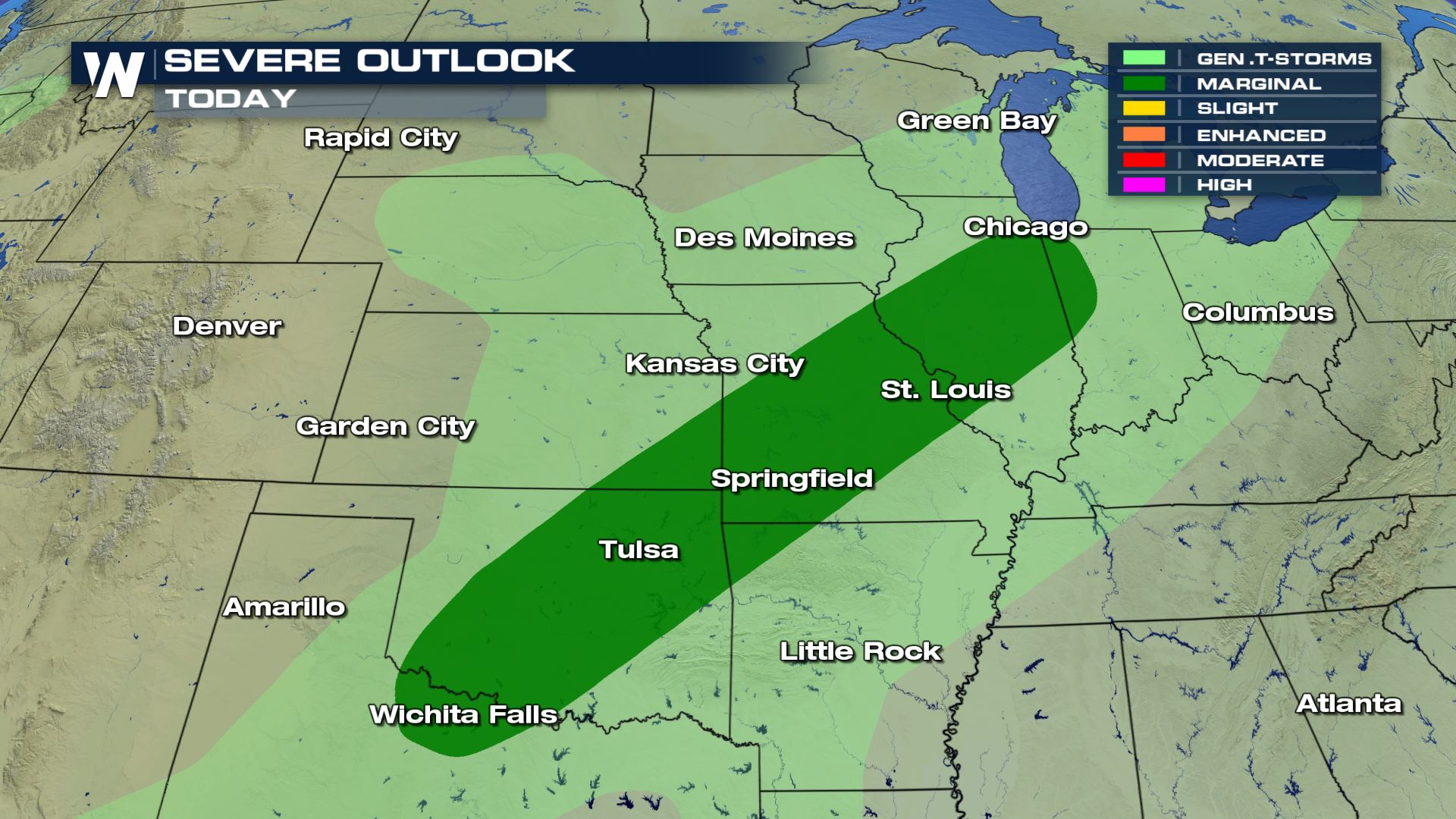 The largest threats associated with this frontal boundary will likely be damaging winds exceeding 50 MPH and also the possibility of large hail up to 1" in diameter.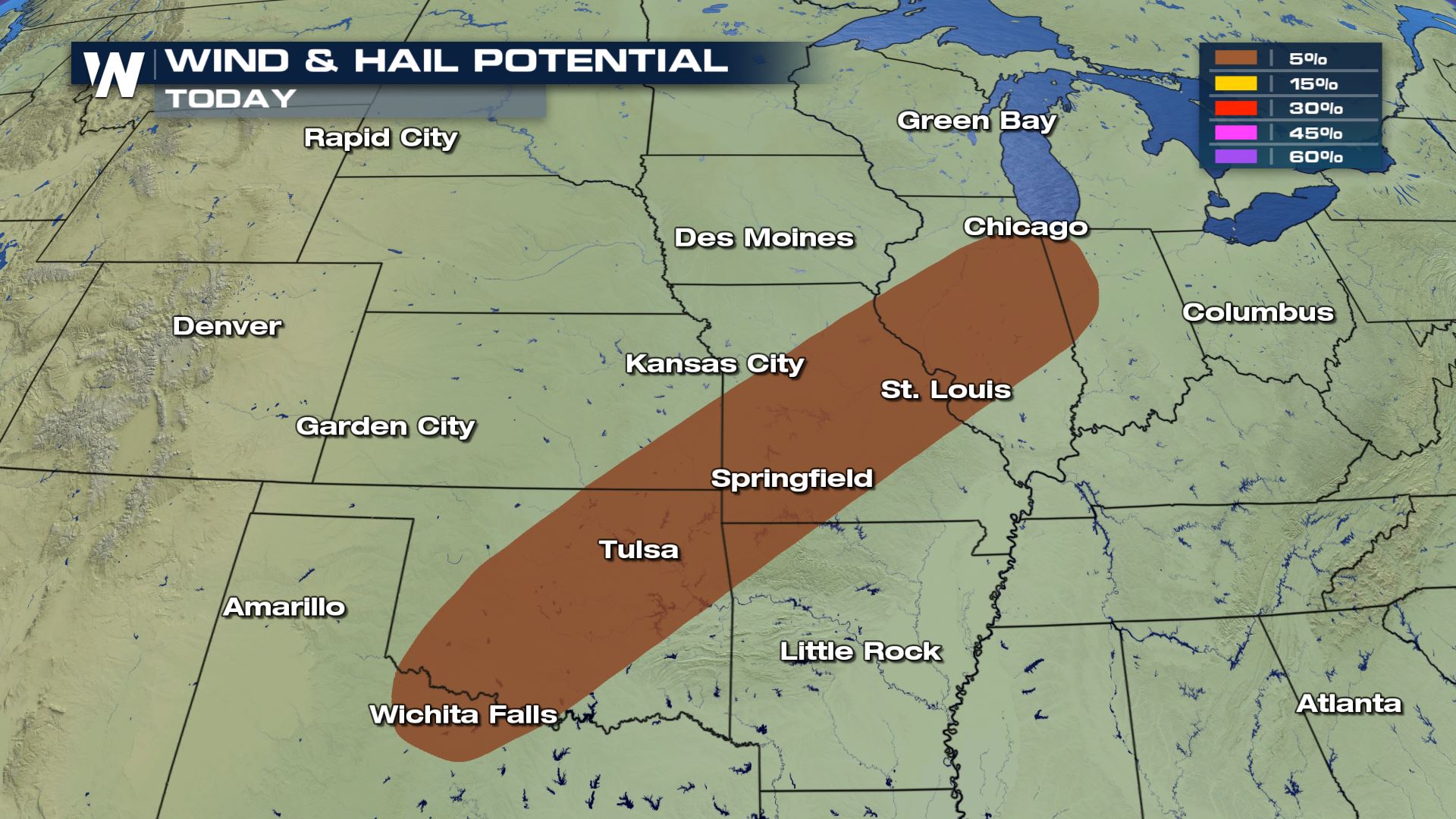 As a deep surge of moisture streaming in from the Gulf of Mexico keeps dewpoints in the 60s and low 70s, showers and thunderstorms have the potential to produce rain rates of 1-2"/ hour, generating flood concerns.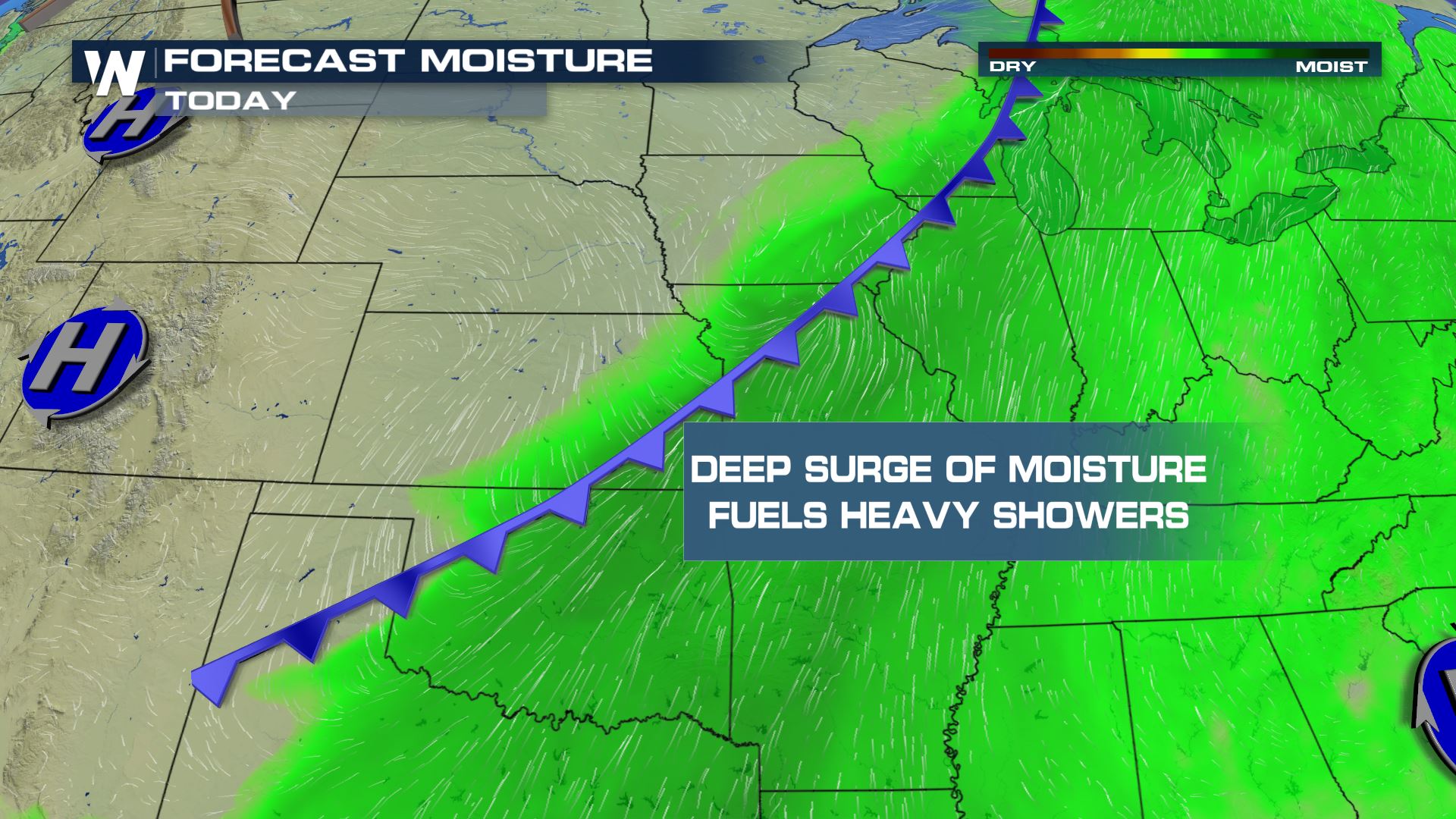 Here is the expected timing from early Sunday morning and through the afternoon.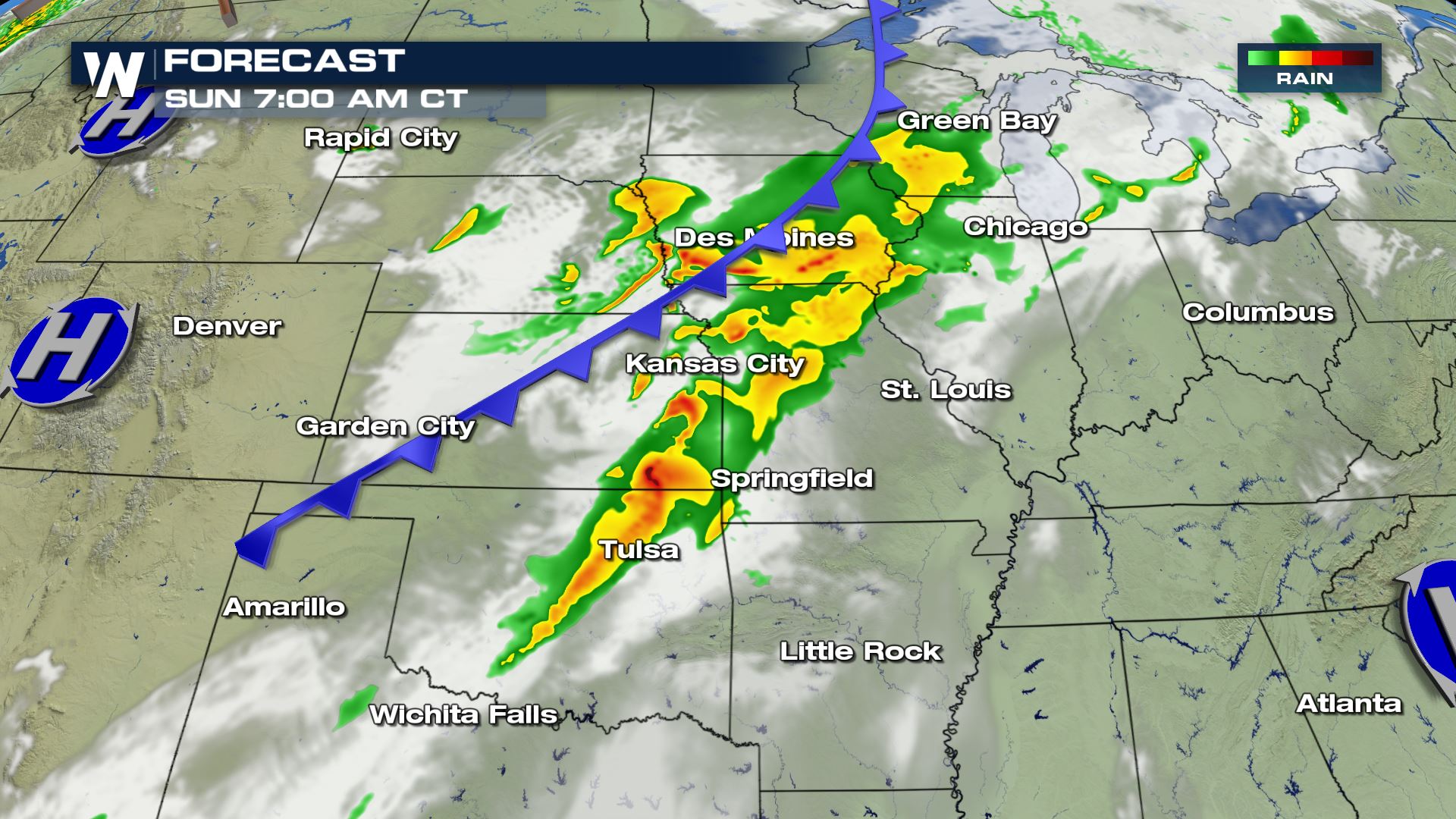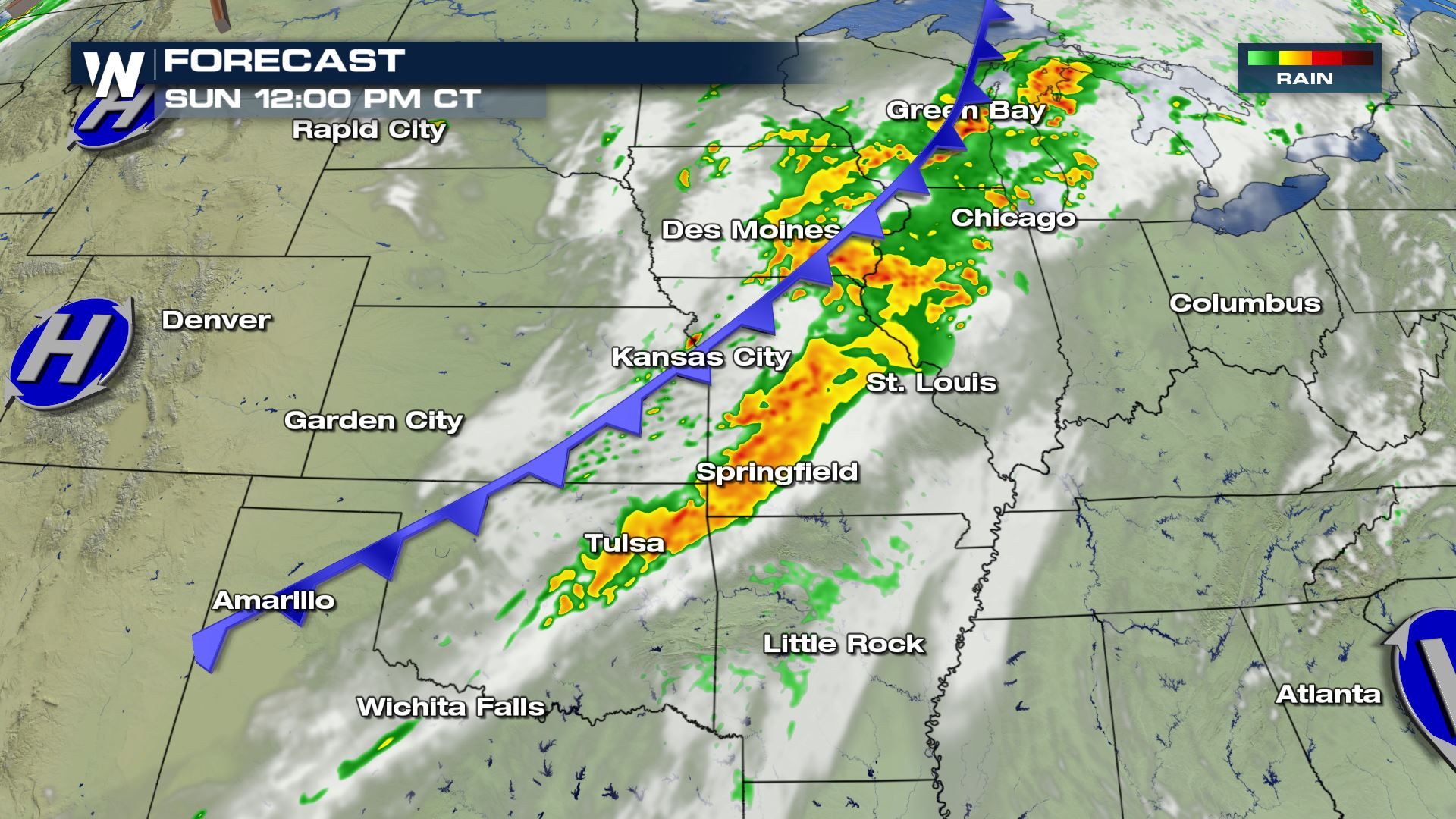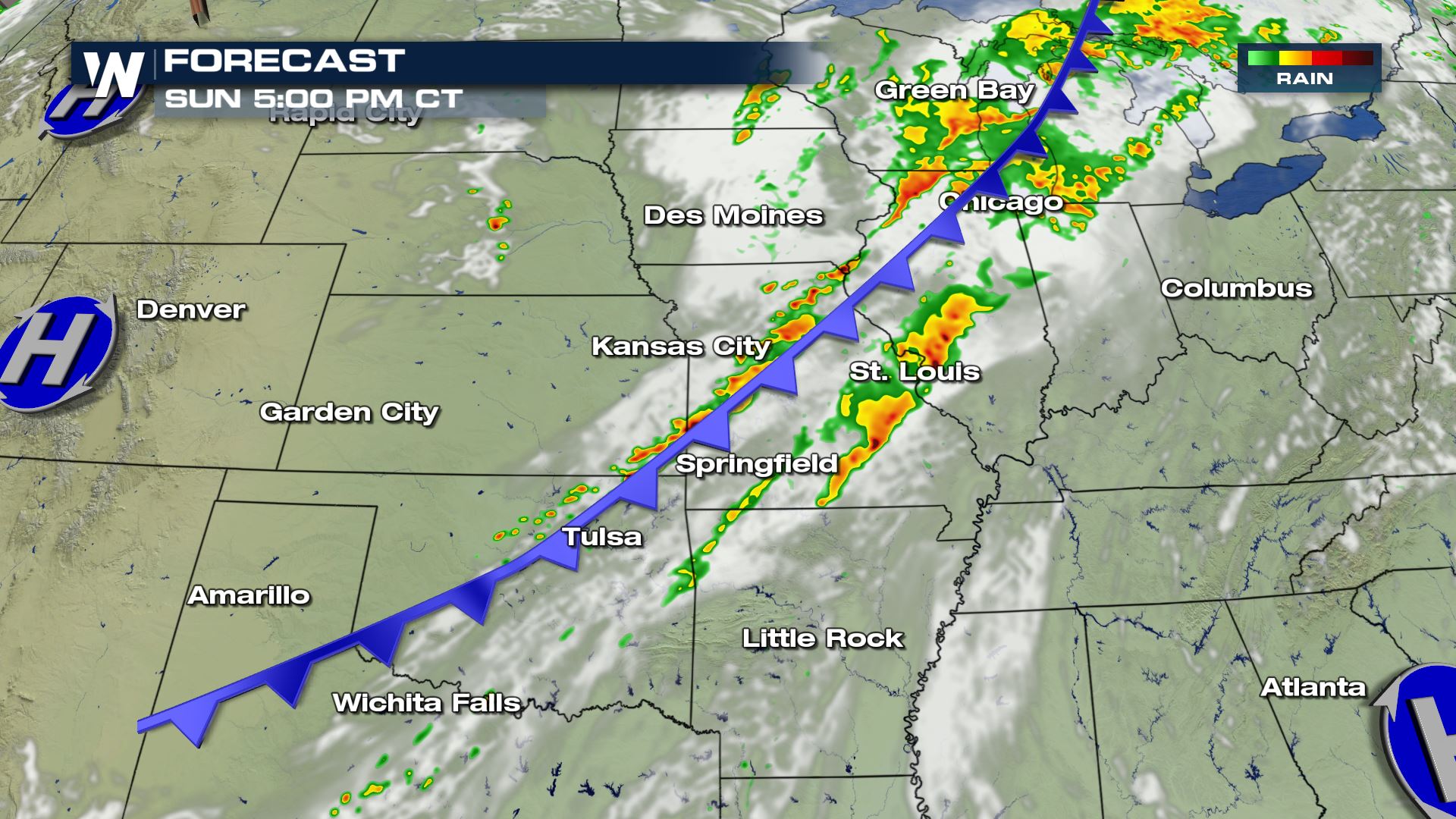 Due to the heavy rain and slow movement of the cold front, widespread areas will see Flash Flood Watches throughout the day.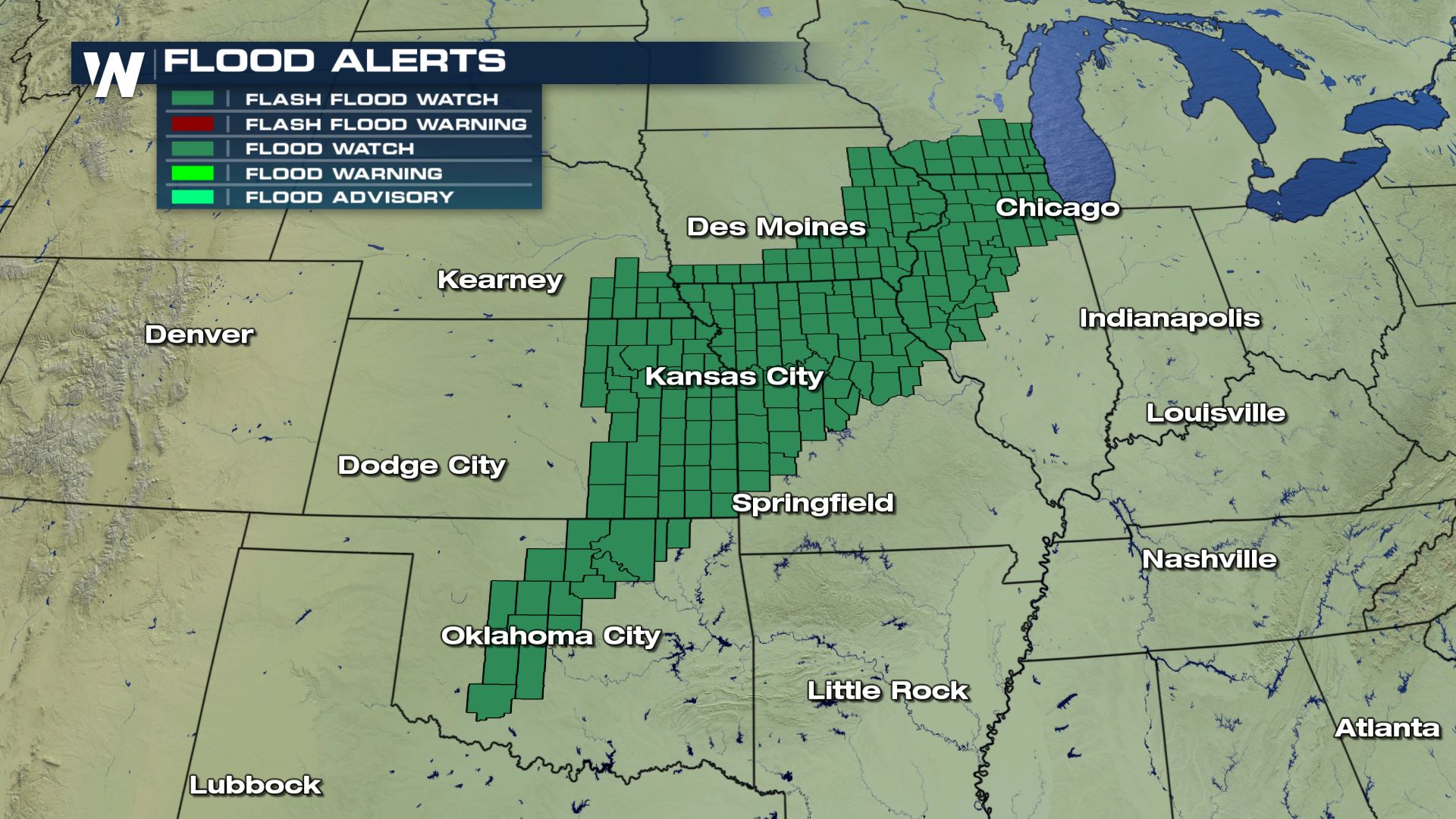 Kansas City will have showers and thunderstorms in the forecast on Sunday, with drier conditions returning Monday and Tuesday of next week.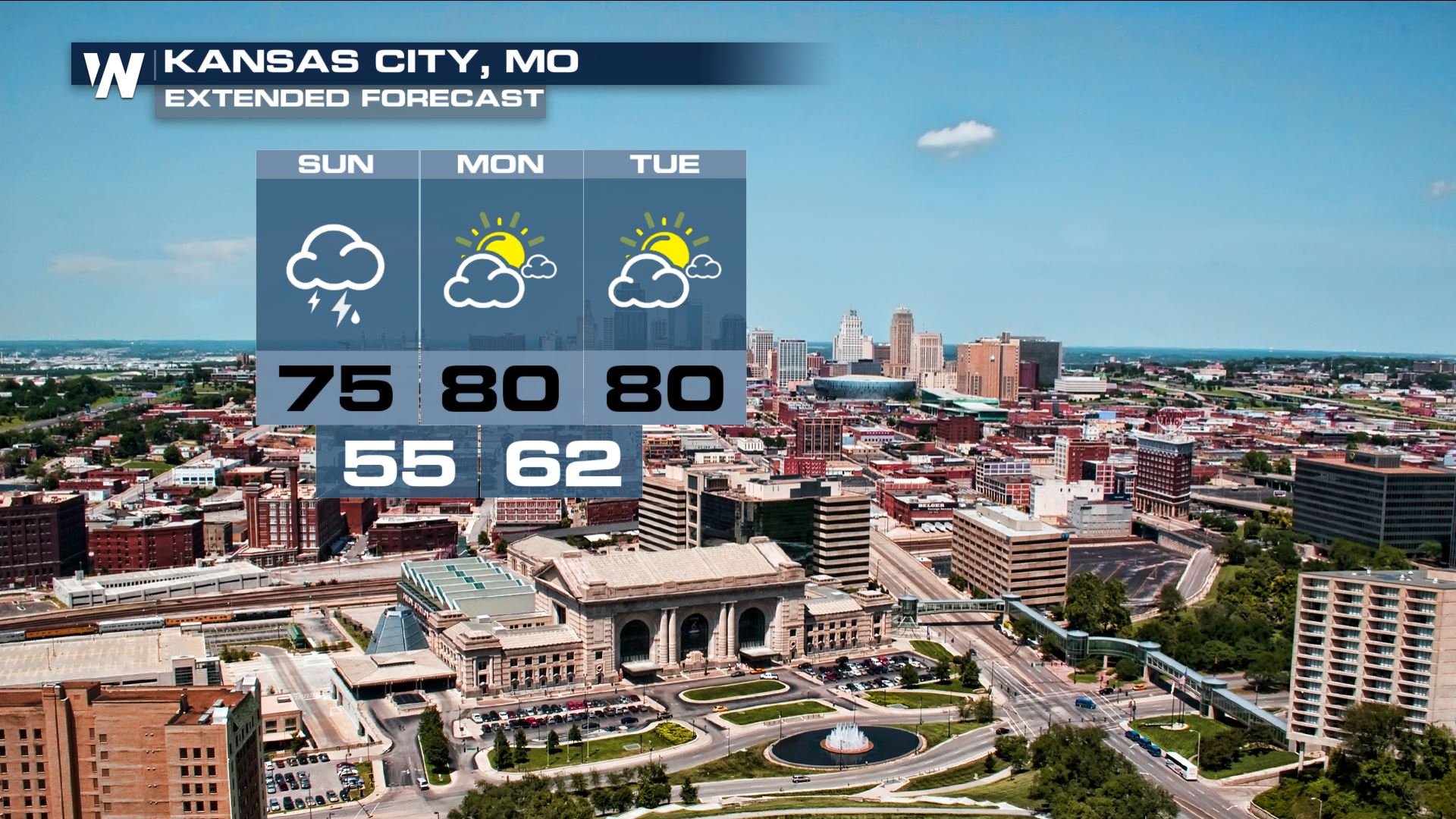 As we start next week, remnant moisture from Tropical Storm Lorena will move into the southwest, giving way to a Slight chance of severe weather for areas in Arizona. Flooding and windy conditions will be the largest threats.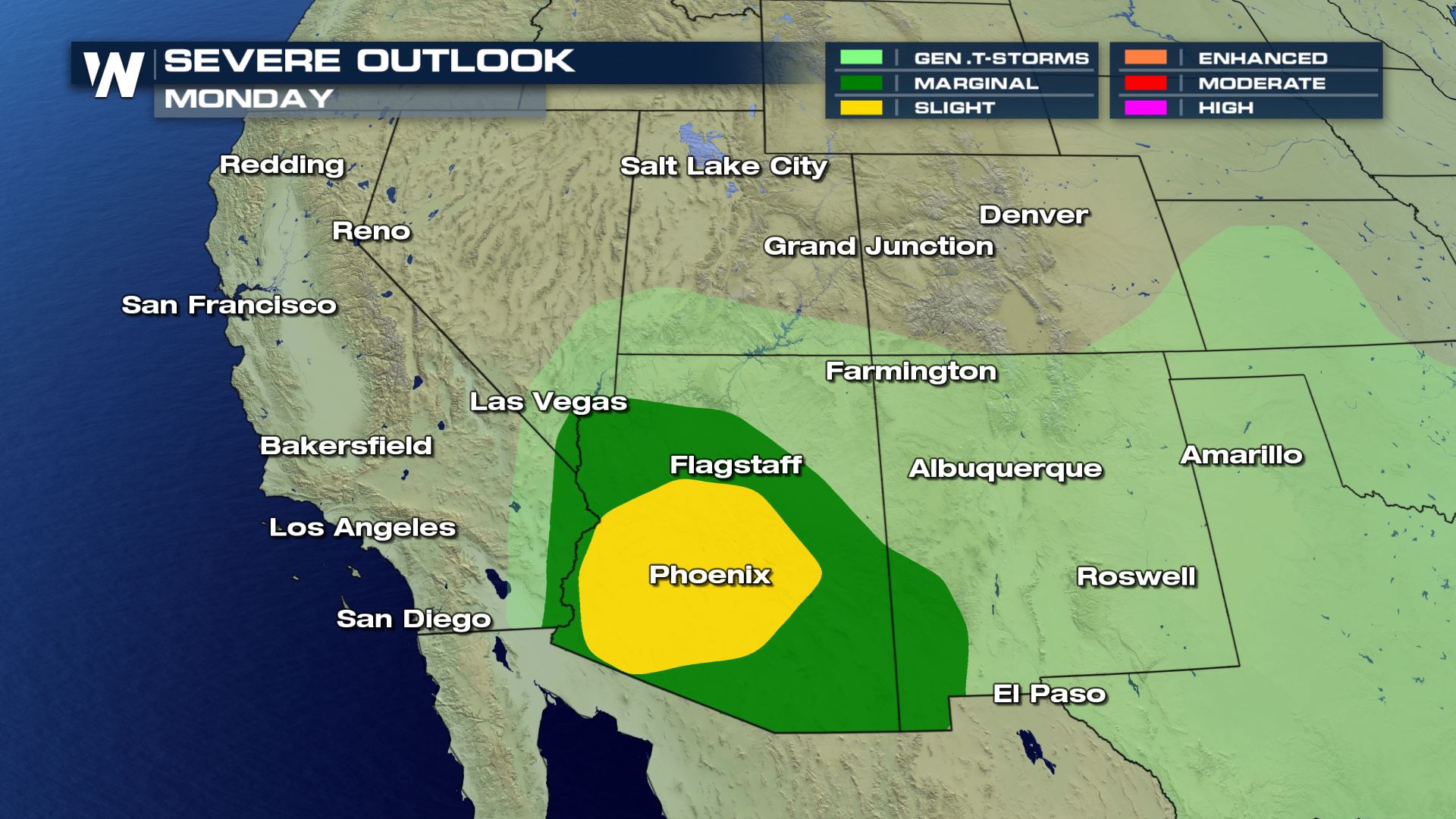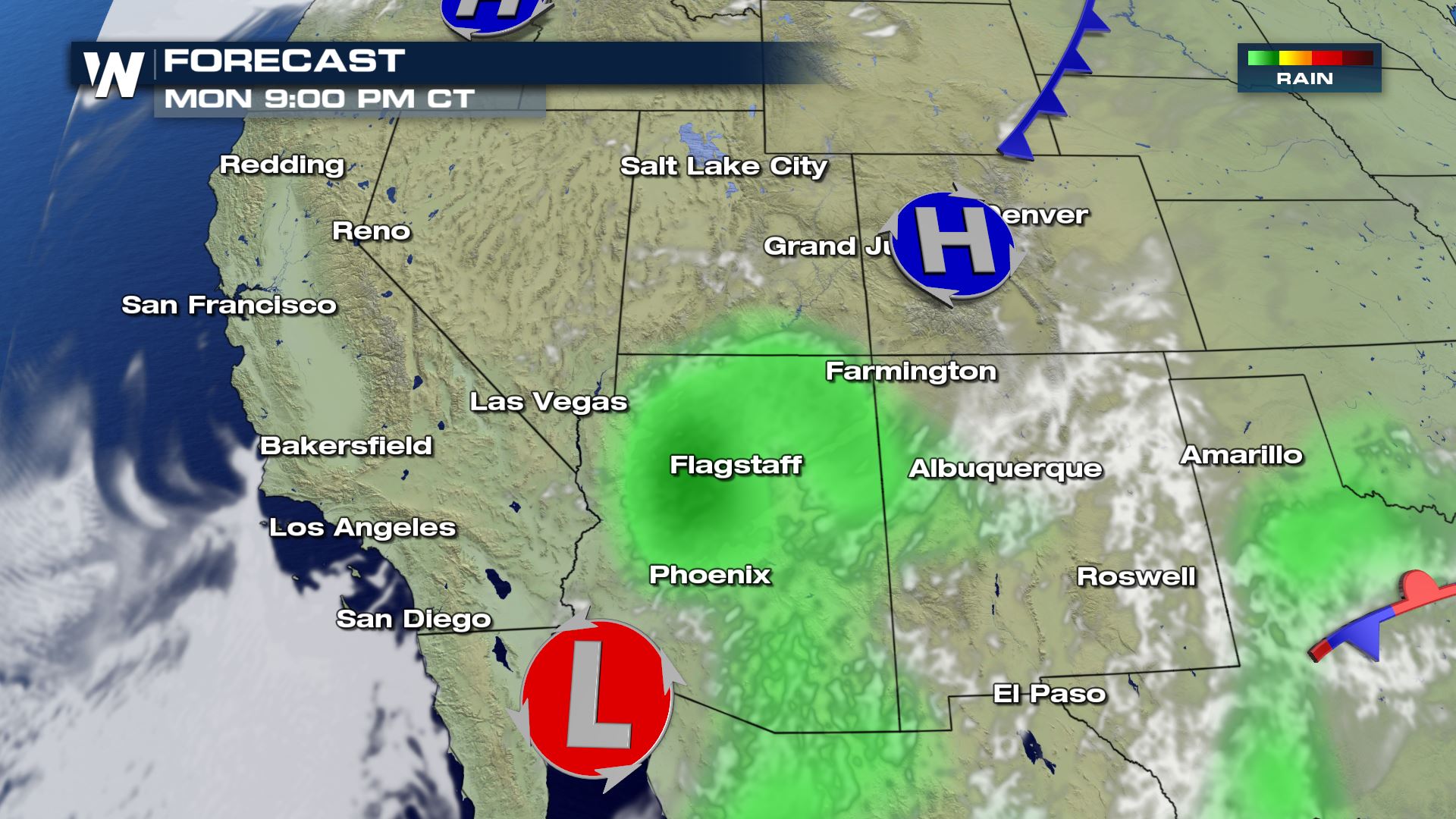 Arizona has showers and thunderstorms in the forecast for both Monday and into Tuesday.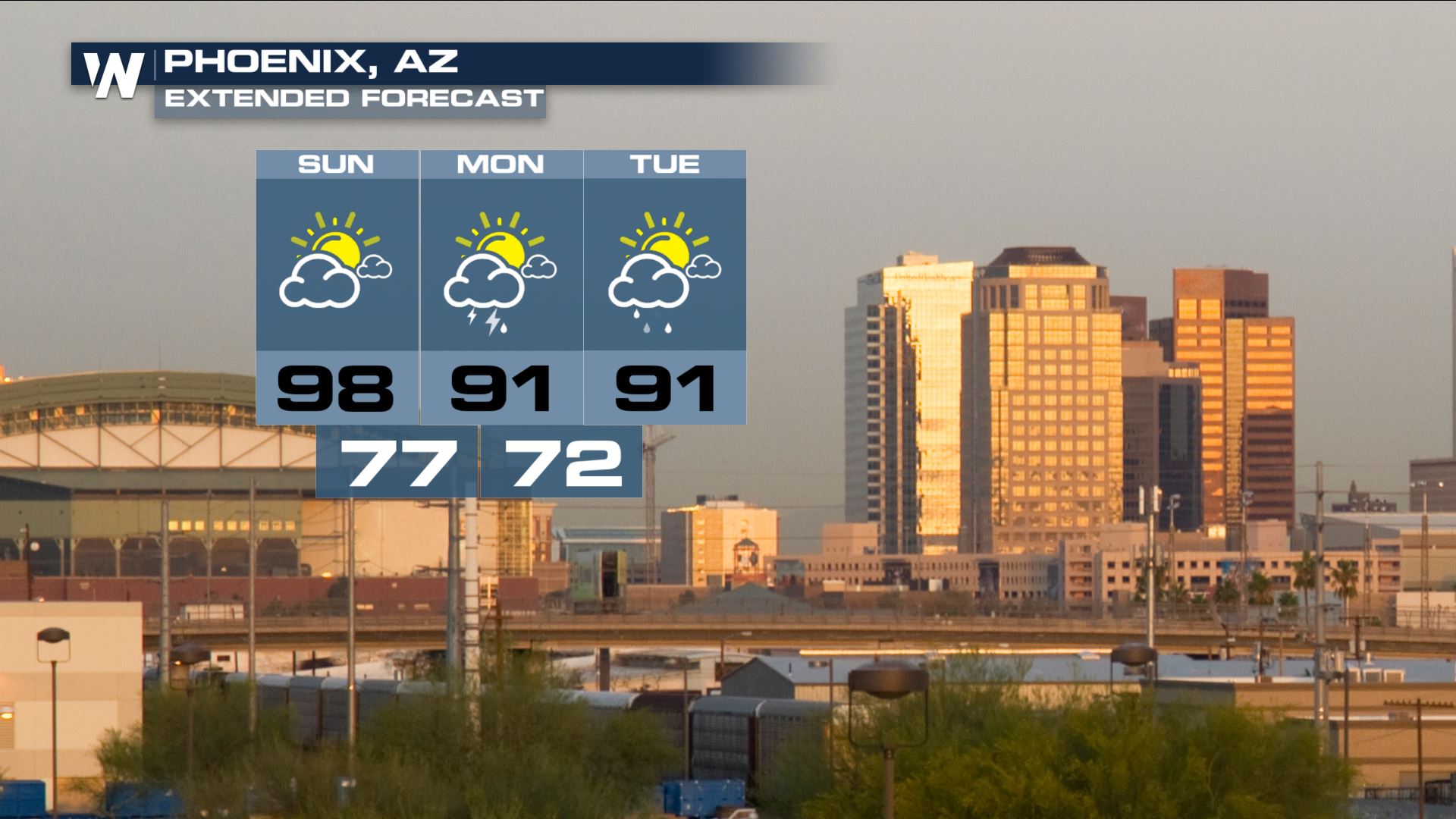 Thanks for tuning in to WeatherNation!