Strong thunderstorms are expected to continue across the Florida Peninsula through this Sunday. We are expecting storms to intensify in a line-segment bringing in primarily a strong wind threat and possible damaging downdraft winds. A severe thunderstorm watch has been issued until 8 PM ET for South Florida for winds up to 70 mph, isolated large hail up to 1" and a tornado or two possible.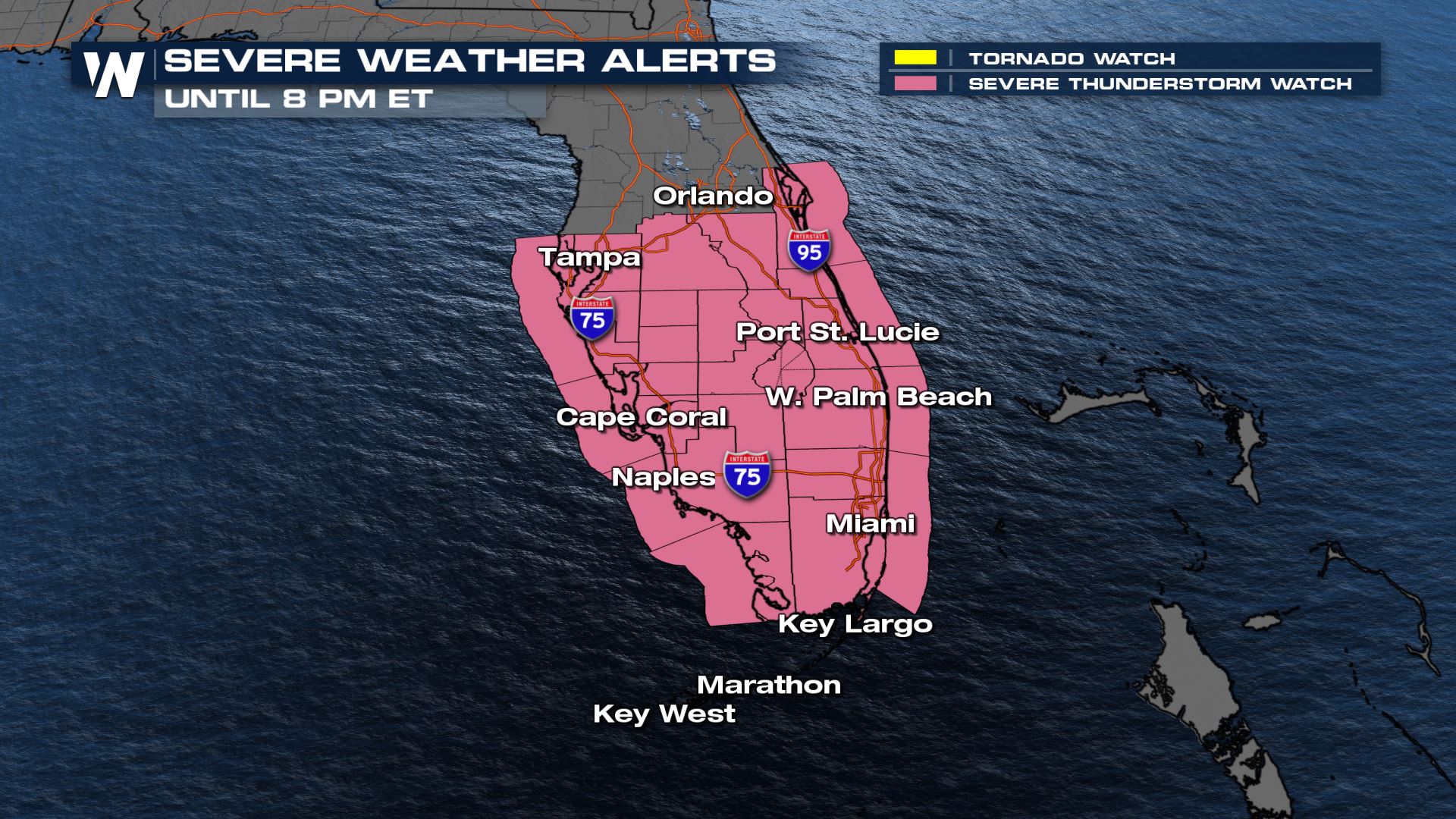 Storm Outlook
The Storm Prediction Center has issued an 'enhanced' (level 3, on a scale of 1 to 5) risk for strong storms for Florida into Sunday night. As storms organized in a line the threat for damaging wind gusts and possible downdraft winds will enhance throughout the day.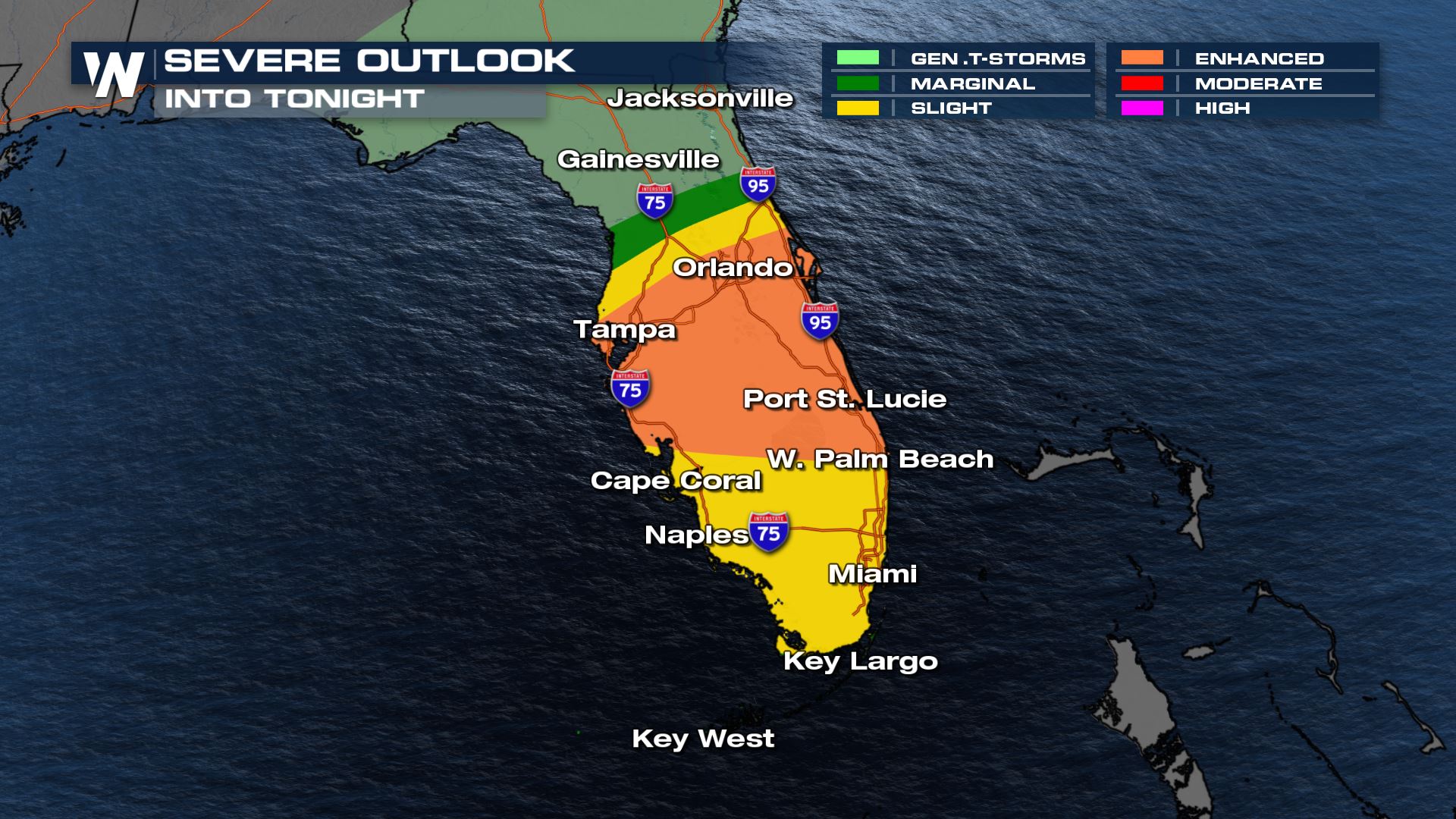 As storms organize today, the primary threat will be strong winds will be the primary threat but we can't rule out the tornado potential.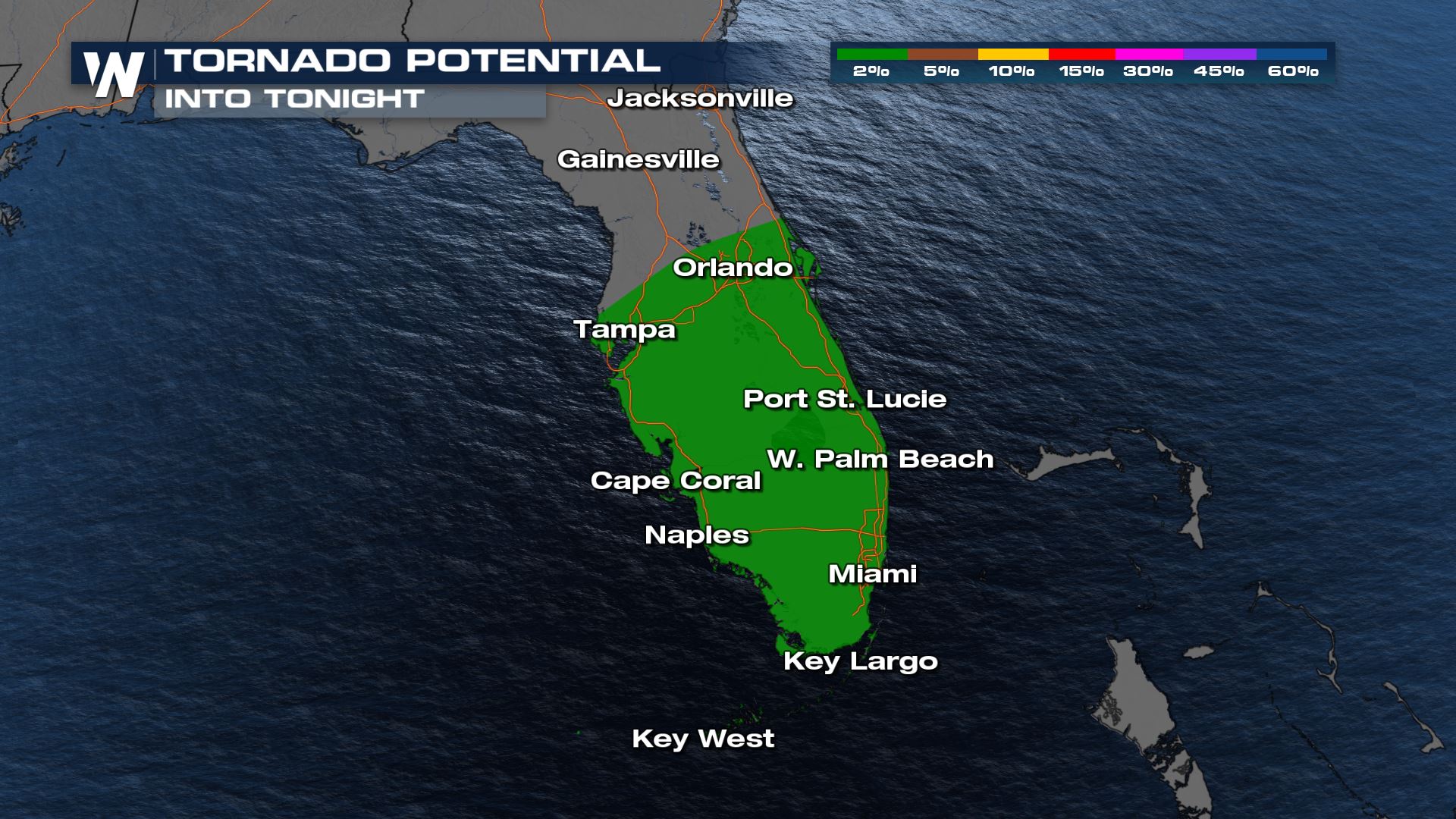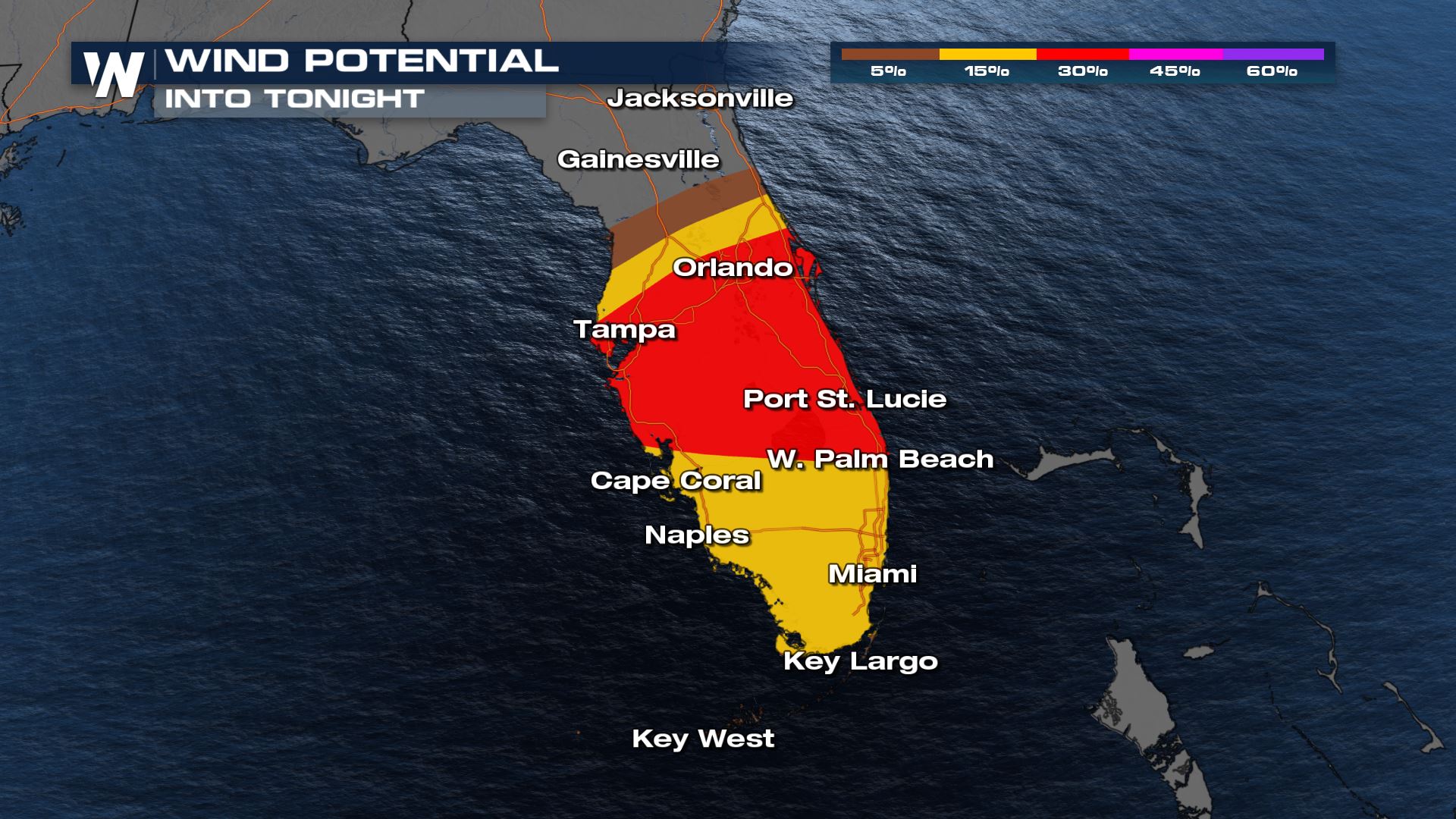 A bit unusual for Florida, but there is also a small risk for damaging hail as well.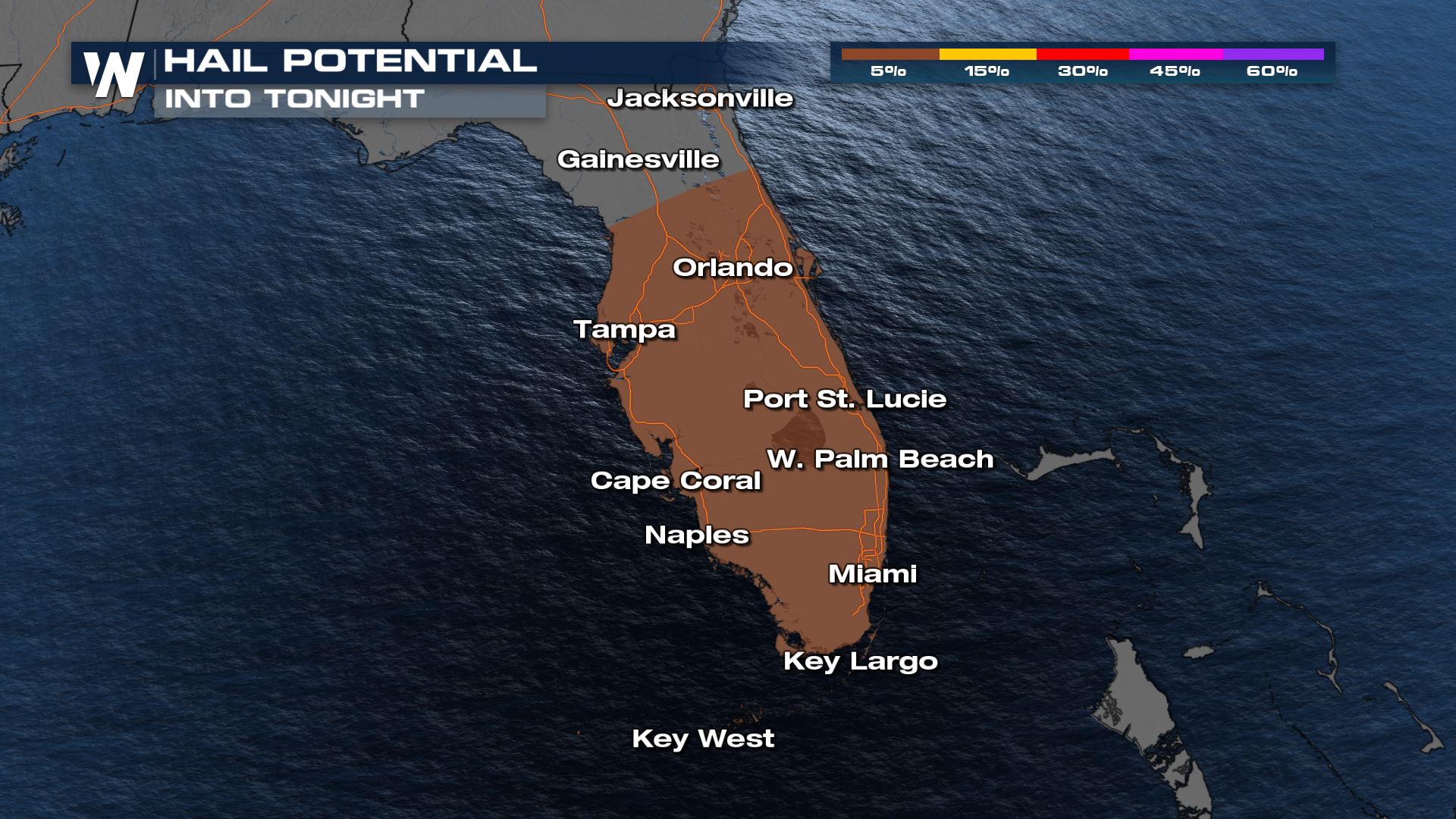 FORECAST
Thunderstorms continue to make their way through Florida with strong winds and large hail reports.  By this evening, the line should make its way to Miami and Naples.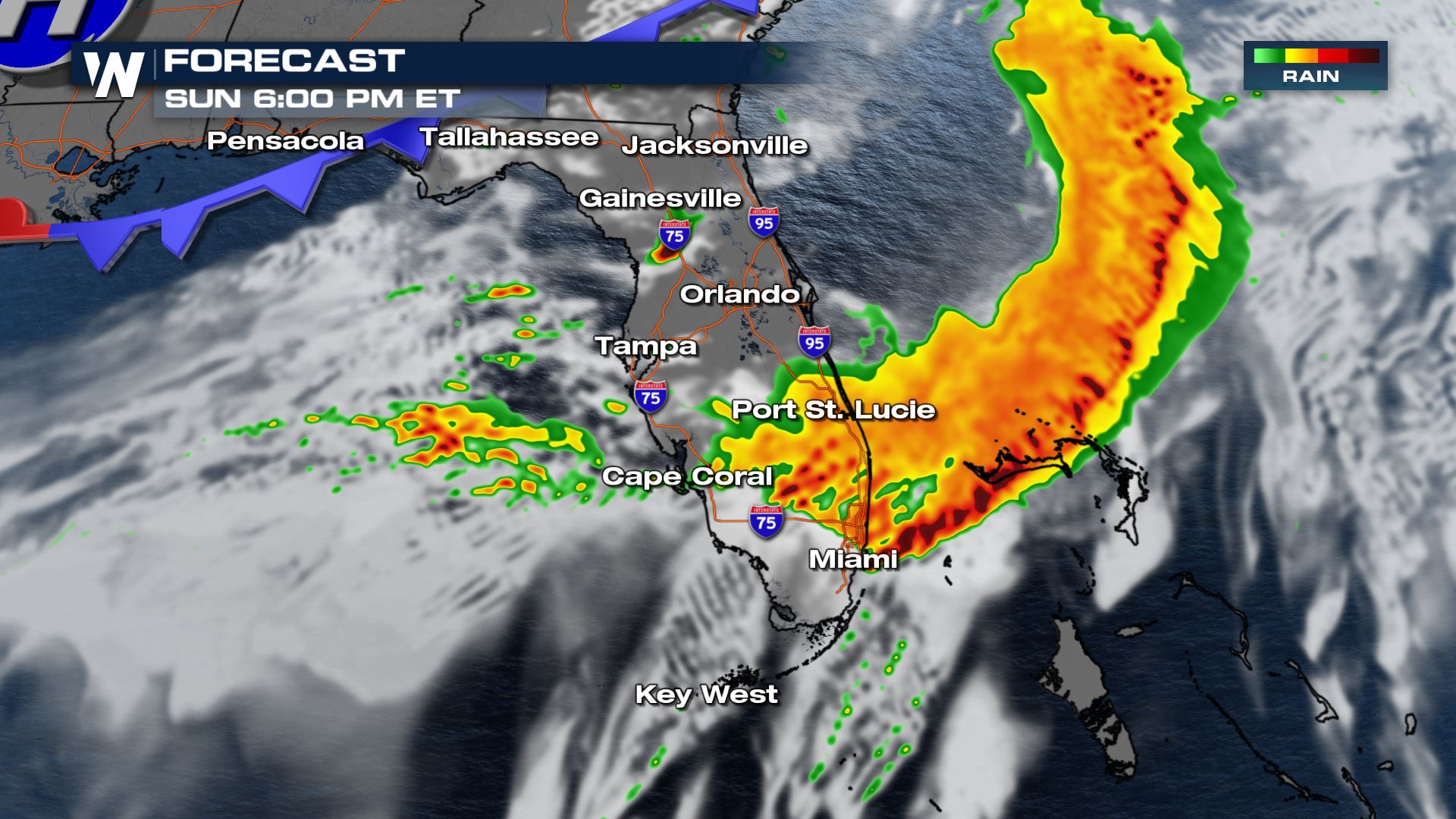 By tonight, storms could also affect the Keys that are also under the risk for severe storms too.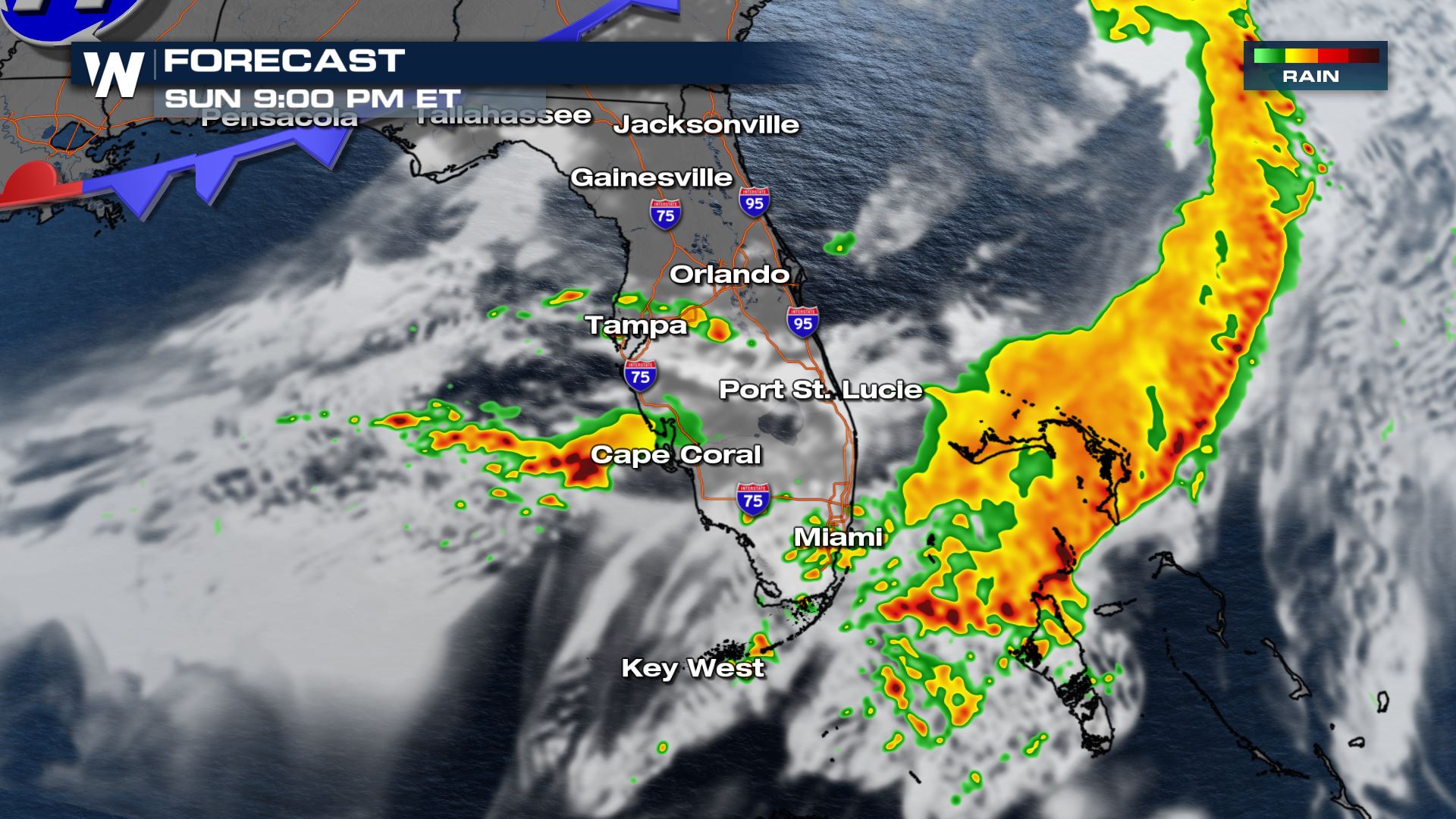 Forecast Rainfall
With thunderstorms and rain in the forecast for most of today, some areas may pick up on some heavy rainfall. Minor flooding may be possible for those with 2-3" of rain in the forecast. Here's a look at our in-house forecast models through today.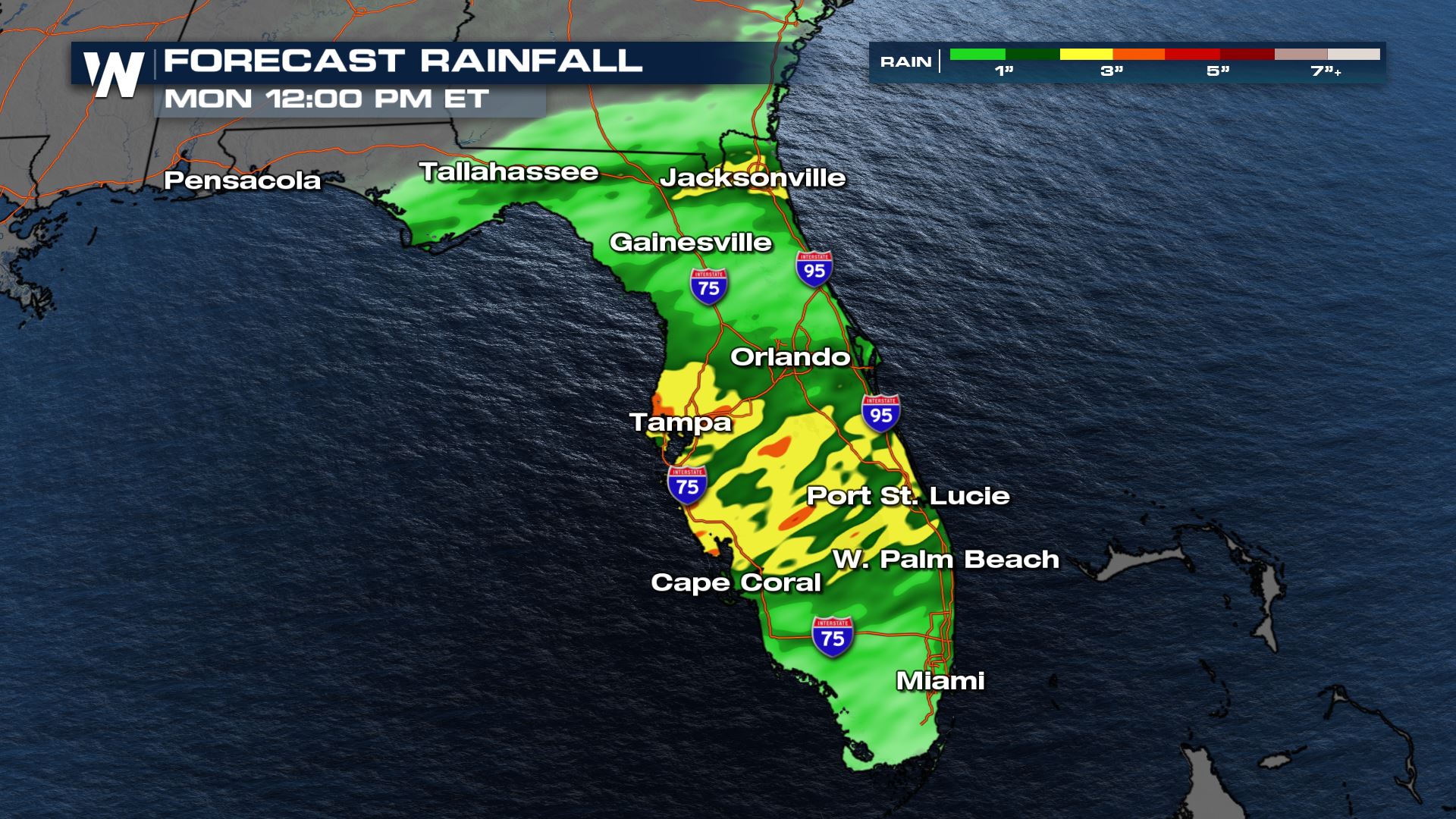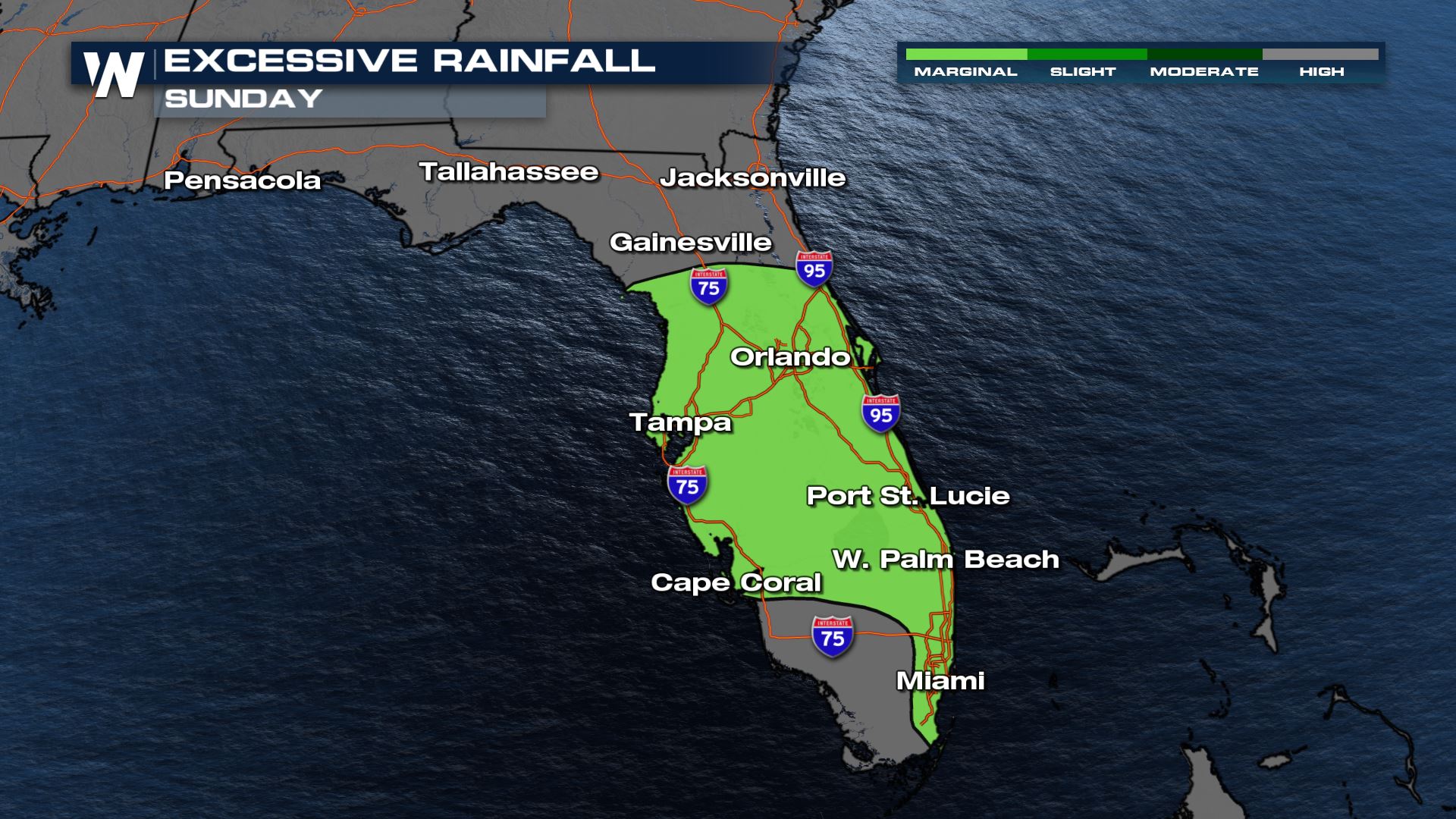 Your east regional forecast, including Florida, airs at :10 after the hour on WeatherNation.