Severe weather that impacted the Midwest on Friday is trucking east, bringing the severe weather threat to the northeast and mid-Atlantic states for the start of the weekend.
Outlook
There is a slight risk for severe weather across the Northeast today (level 2 of 5). All modes of severe weather will be possible, but the highest risk will be for gusty winds and hail. An isolated tornado cannot be ruled out, but that threat lies a bit farther west, across the Ohio River Valley and into the Midwest.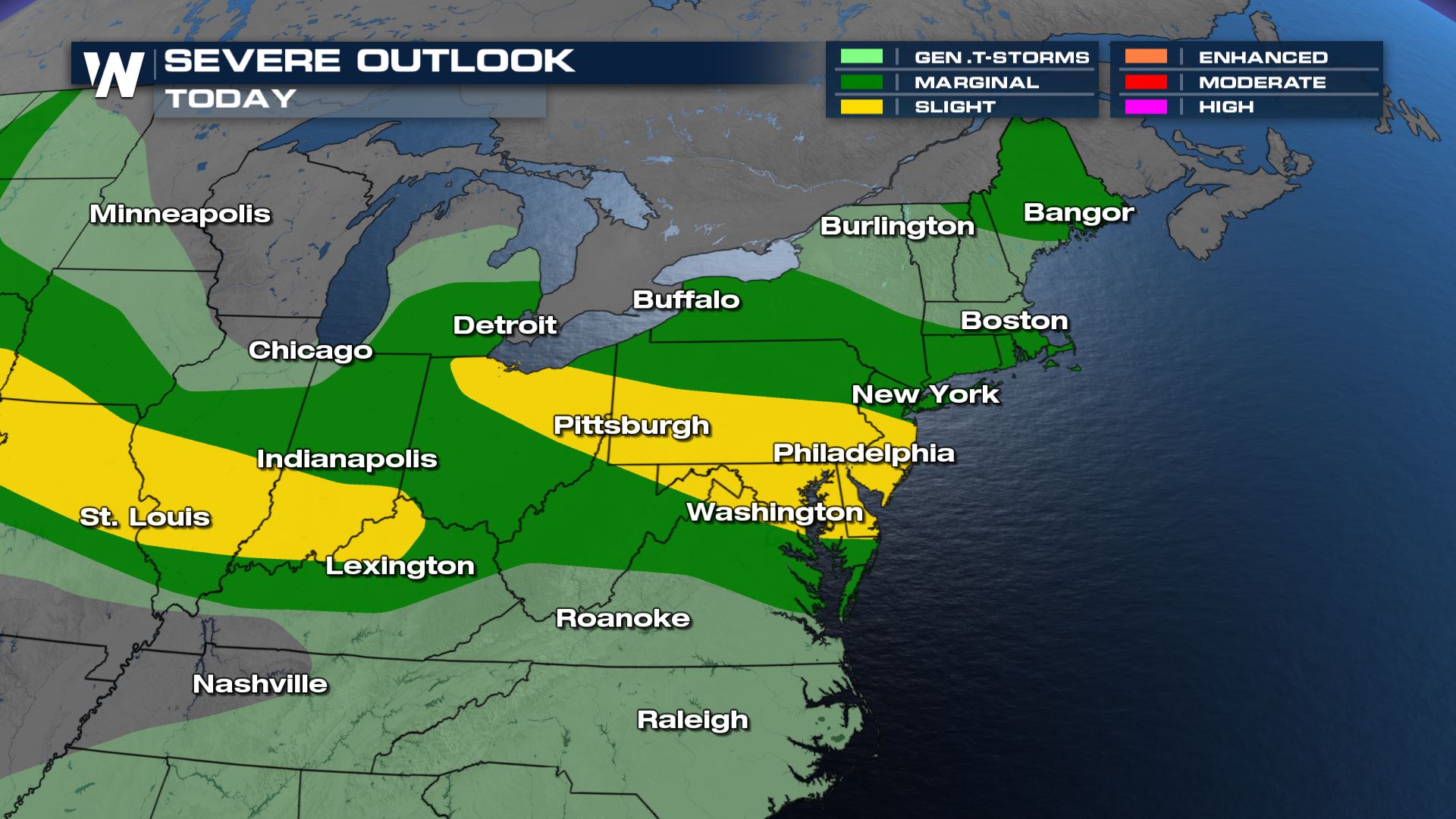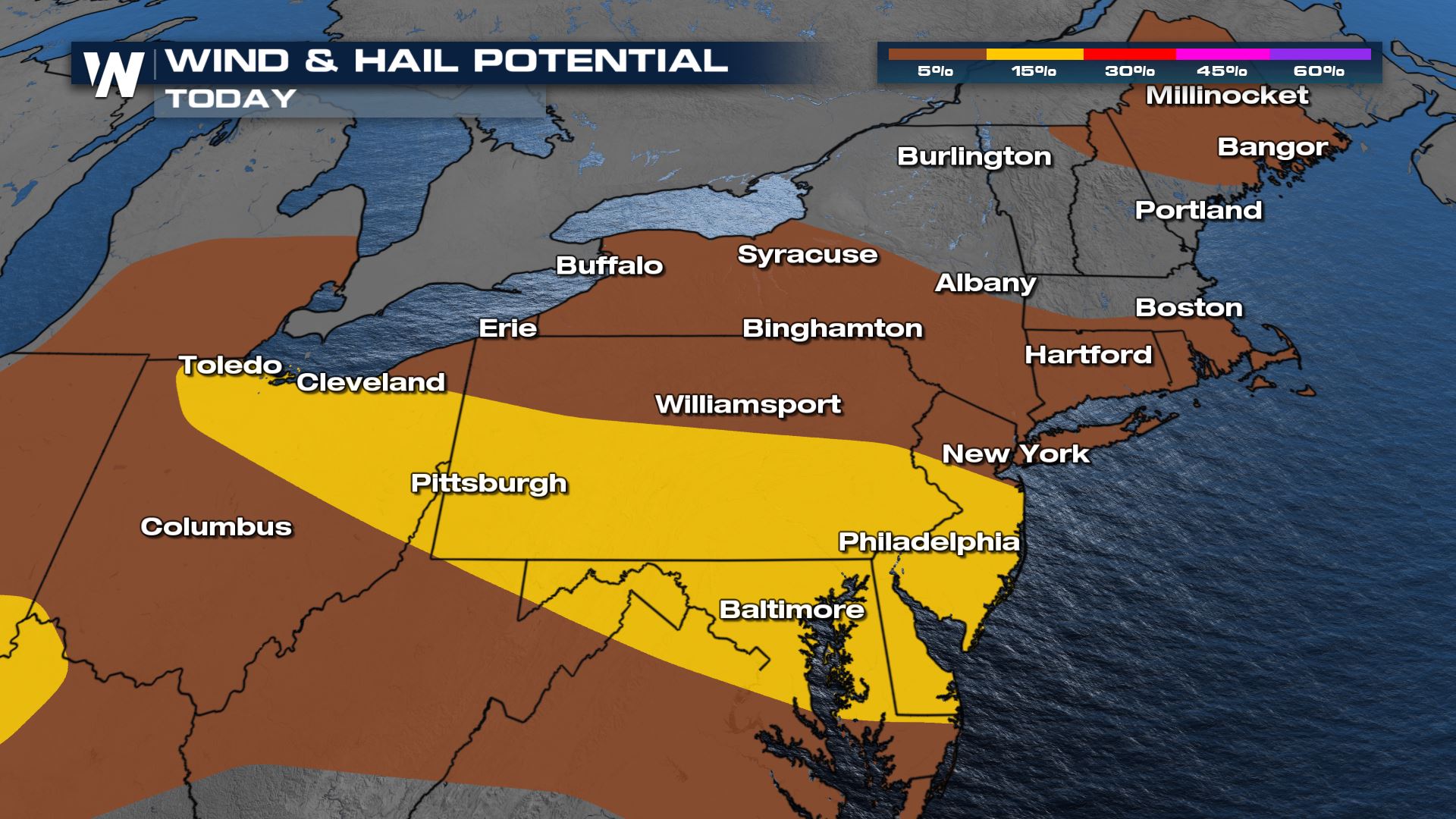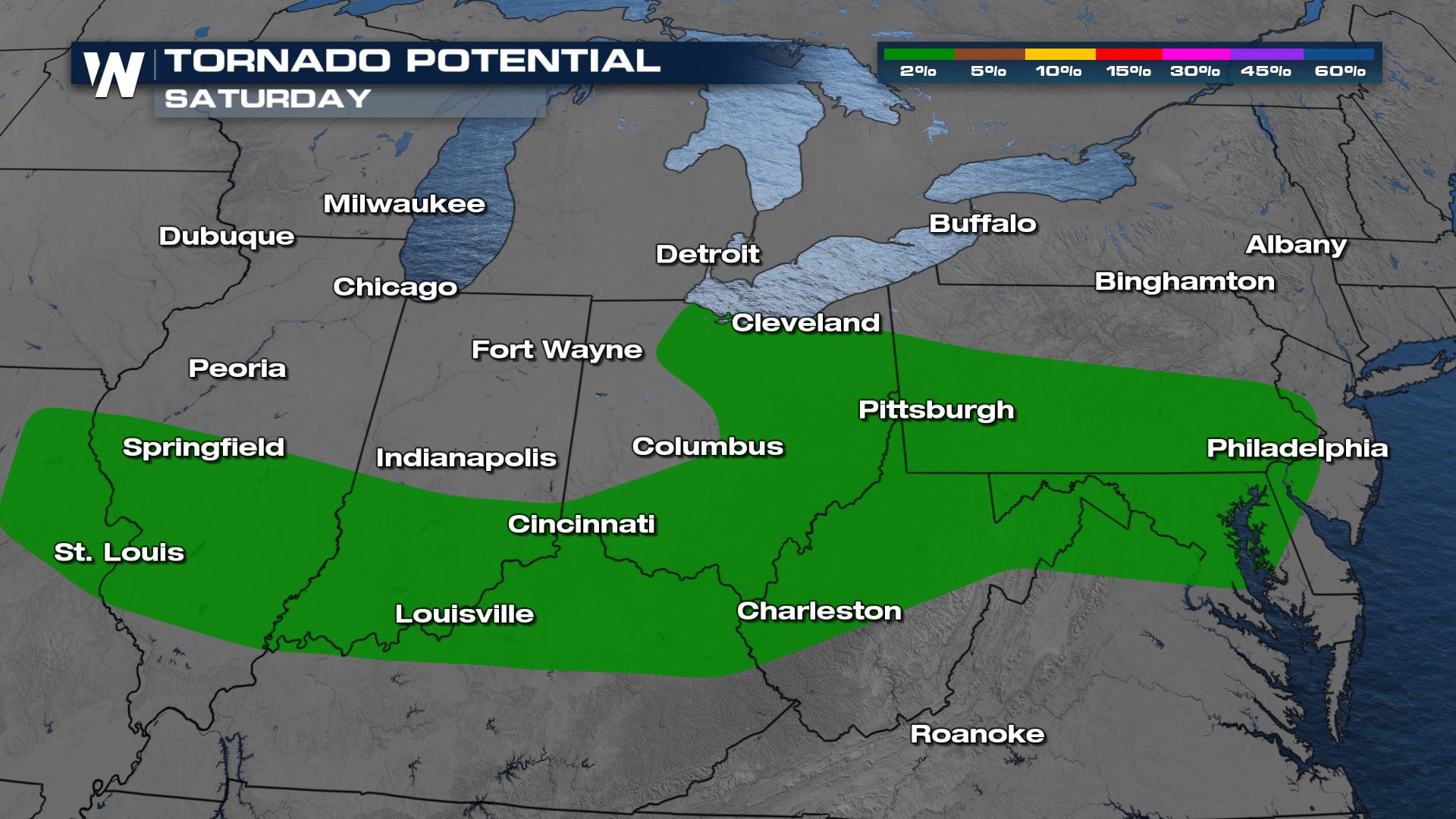 Forecast
Storms will push east as the night goes on, organizing into a straight line wind threat. We will be seeing all modes of severe weather though, from hail to wind and even an isolated tornado.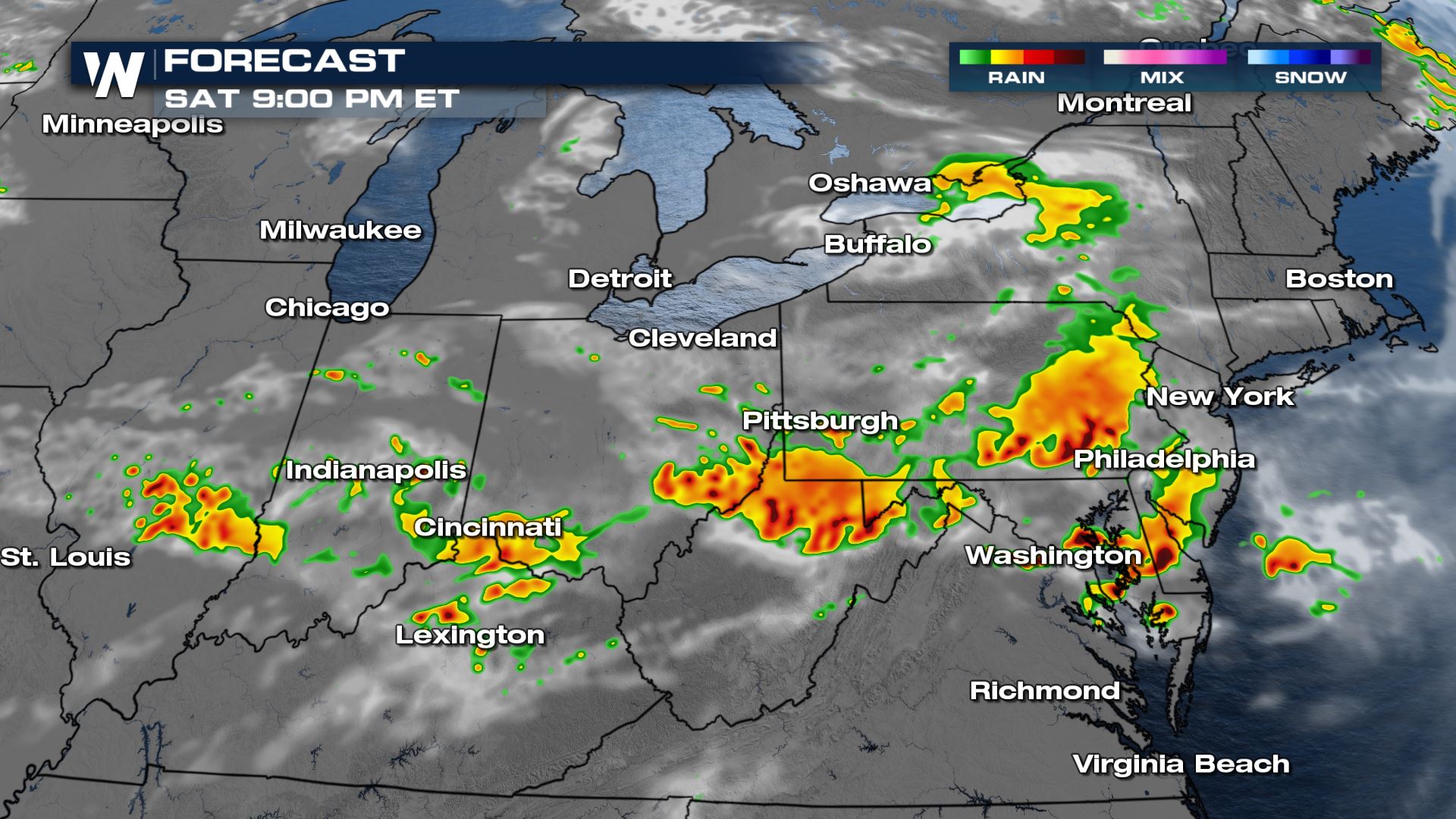 Overnight, storms should move east of I-95 and over into open water. Still, a couple stragglers could bring the severe weather risk into the northern mid-Atlantic states even into the nighttime hours, make sure you have a way to get alerts.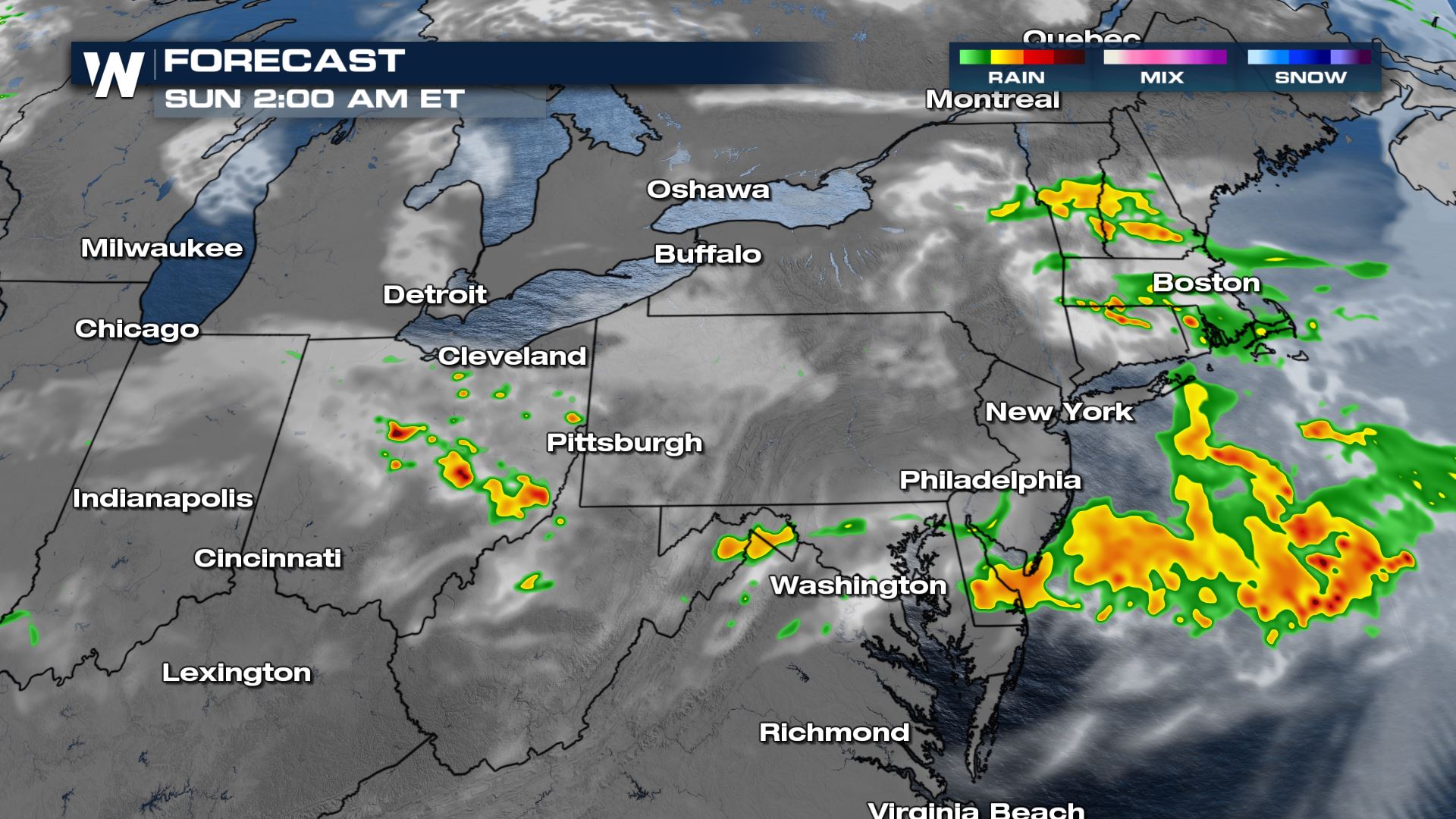 Heavy rain will continue into early morning on Father's Day for portions of New England, but most of the afternoon should be dry for Dads!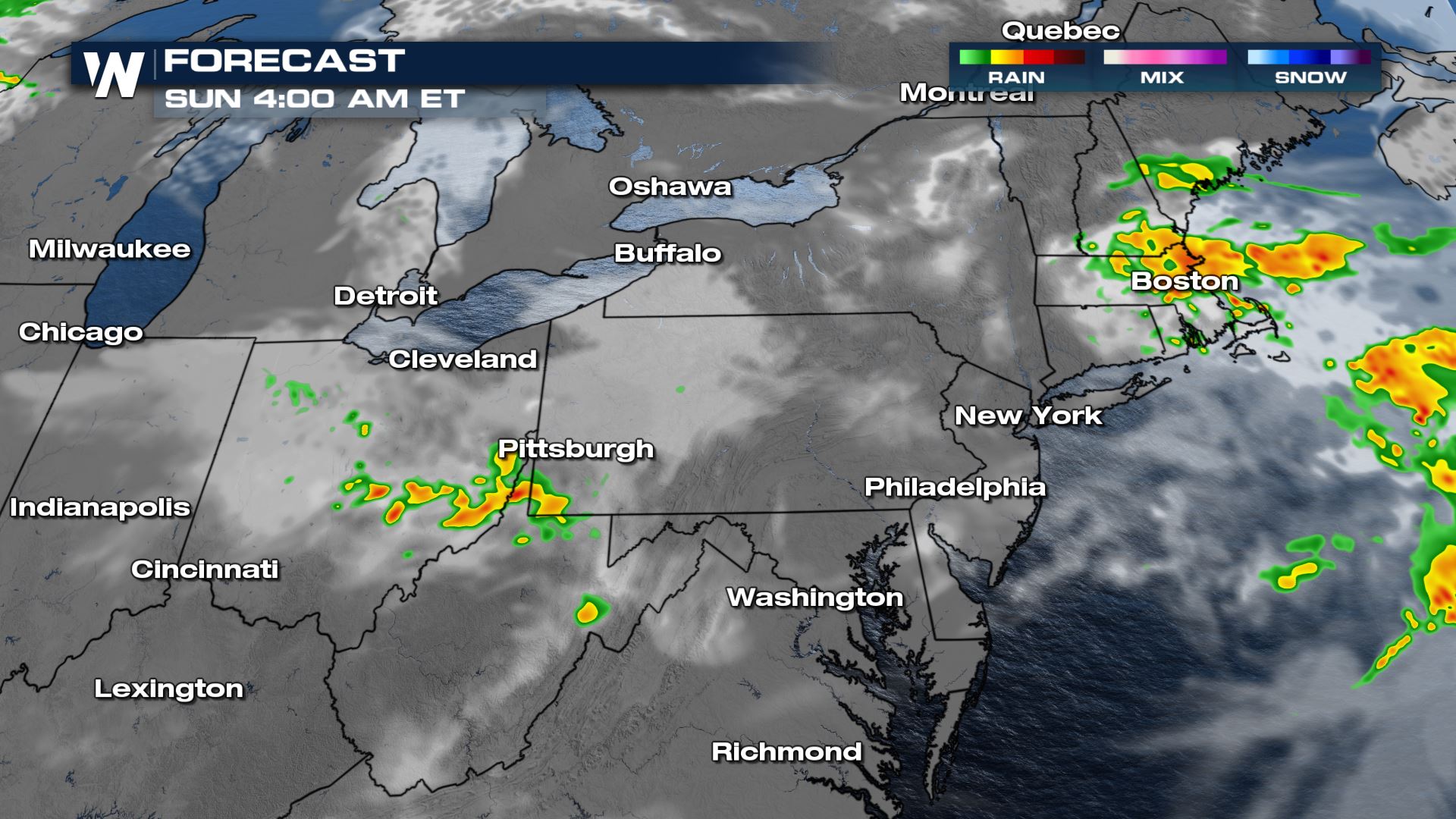 Rainfall
With the storms, we will see pockets of 3-6" of rainfall, especially into the Ohio River Valley and Chesapeake Bay area. Make sure you're not driving through those flooded roadways.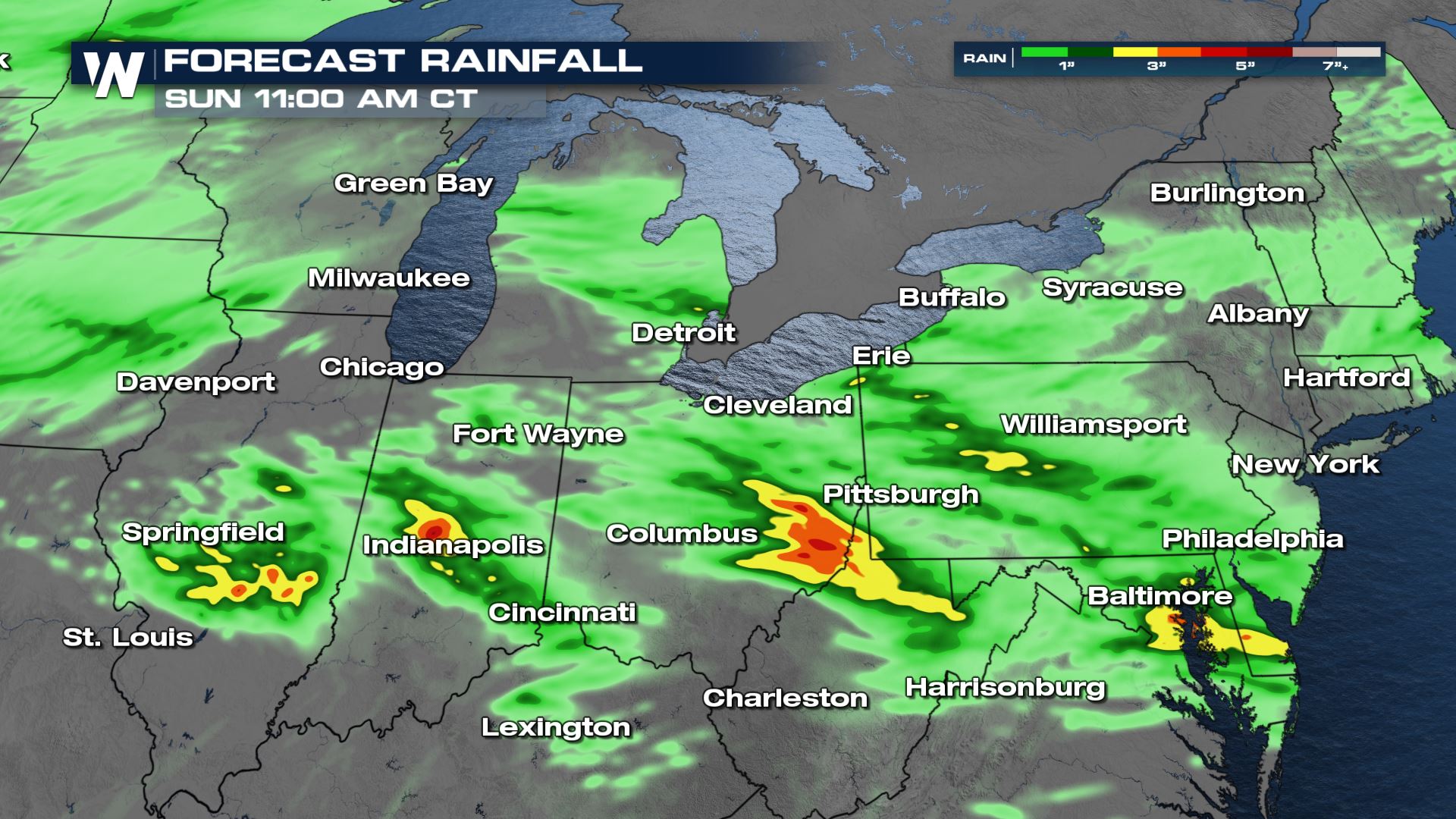 We are covering the threat of severe weather as one of our top weather headlines on WeatherNation and in your east regional forecast :10 after the hour!