A storm system moving through the High Plains and Upper Midwest will be the focus for severe thunderstorm development later today (Tuesday) into Wednesday. Large hail and isolated tornadoes will be possible with supercell thunderstorms in the late afternoon in Montana and North Dakota. By later tonight into early Wednesday morning, a wave of thunderstorms will likely form with strong wind gusts as the biggest threat.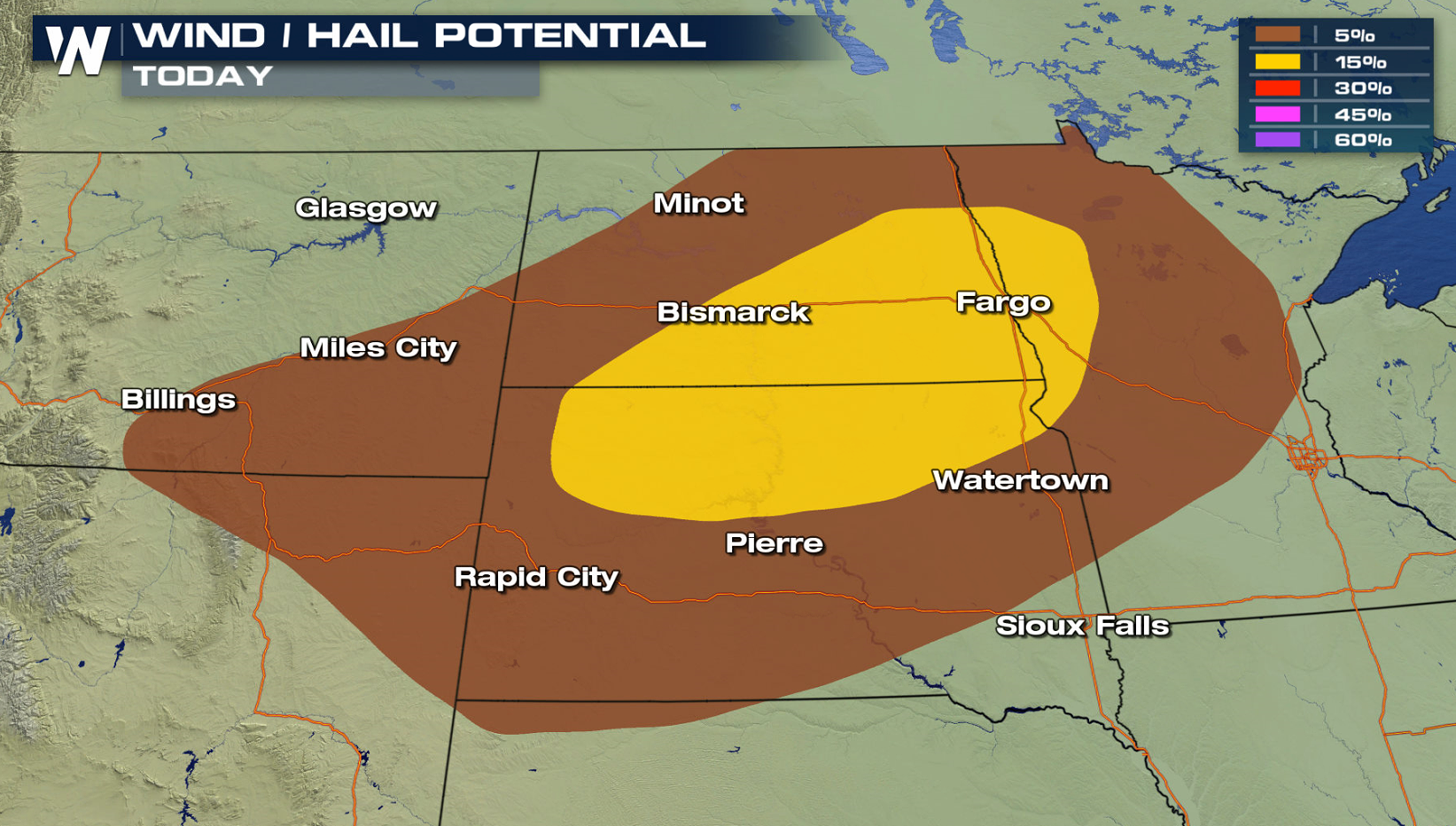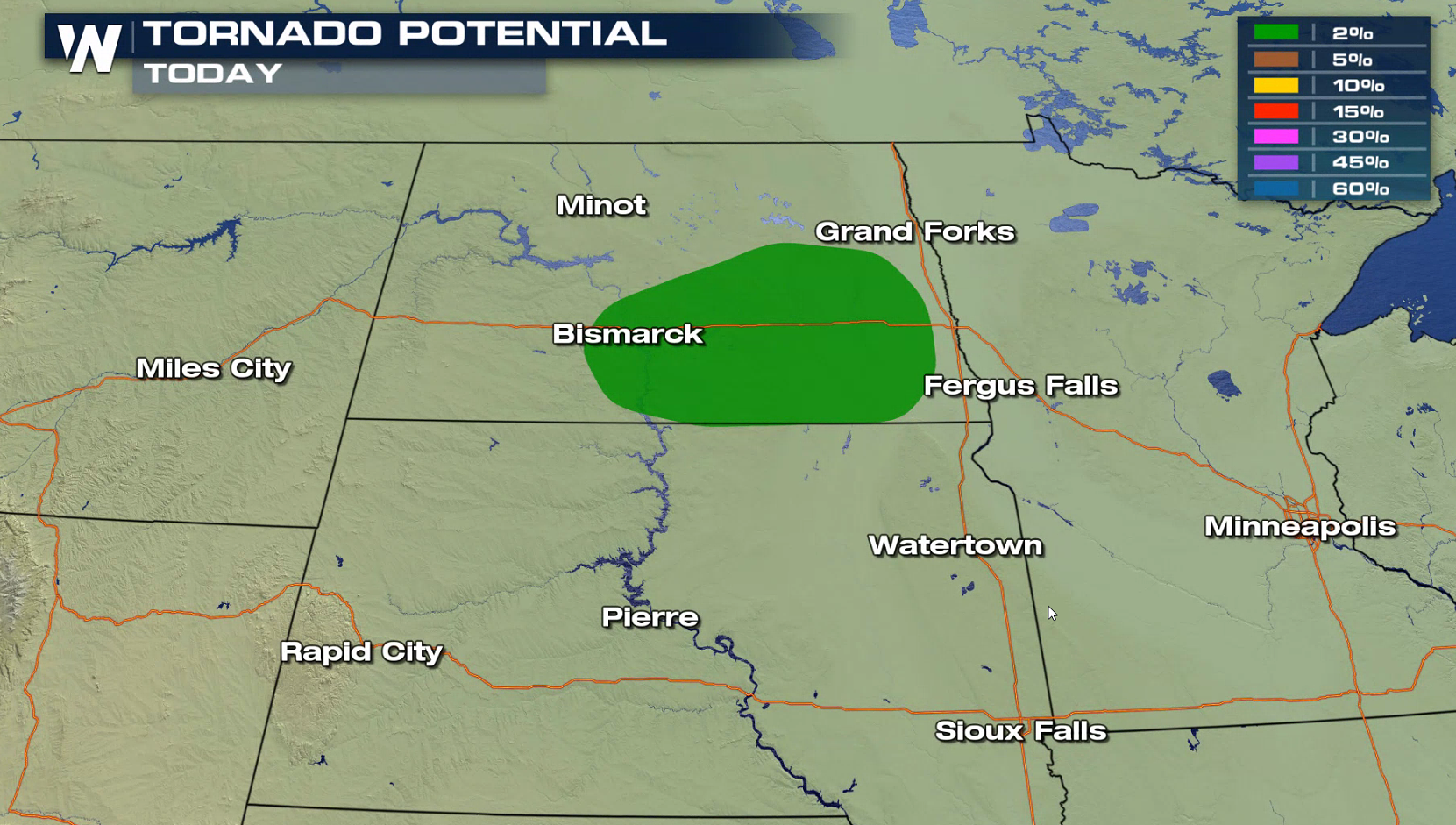 Areas of eastern Montana will likely see the first severe thunderstorm development in the late afternoon. Those storms will push eastward into North Dakota this evening (Tuesday). Hail greater than the size of a quarter will be the biggest severe weather threat, but isolated tornadoes cannot be ruled out.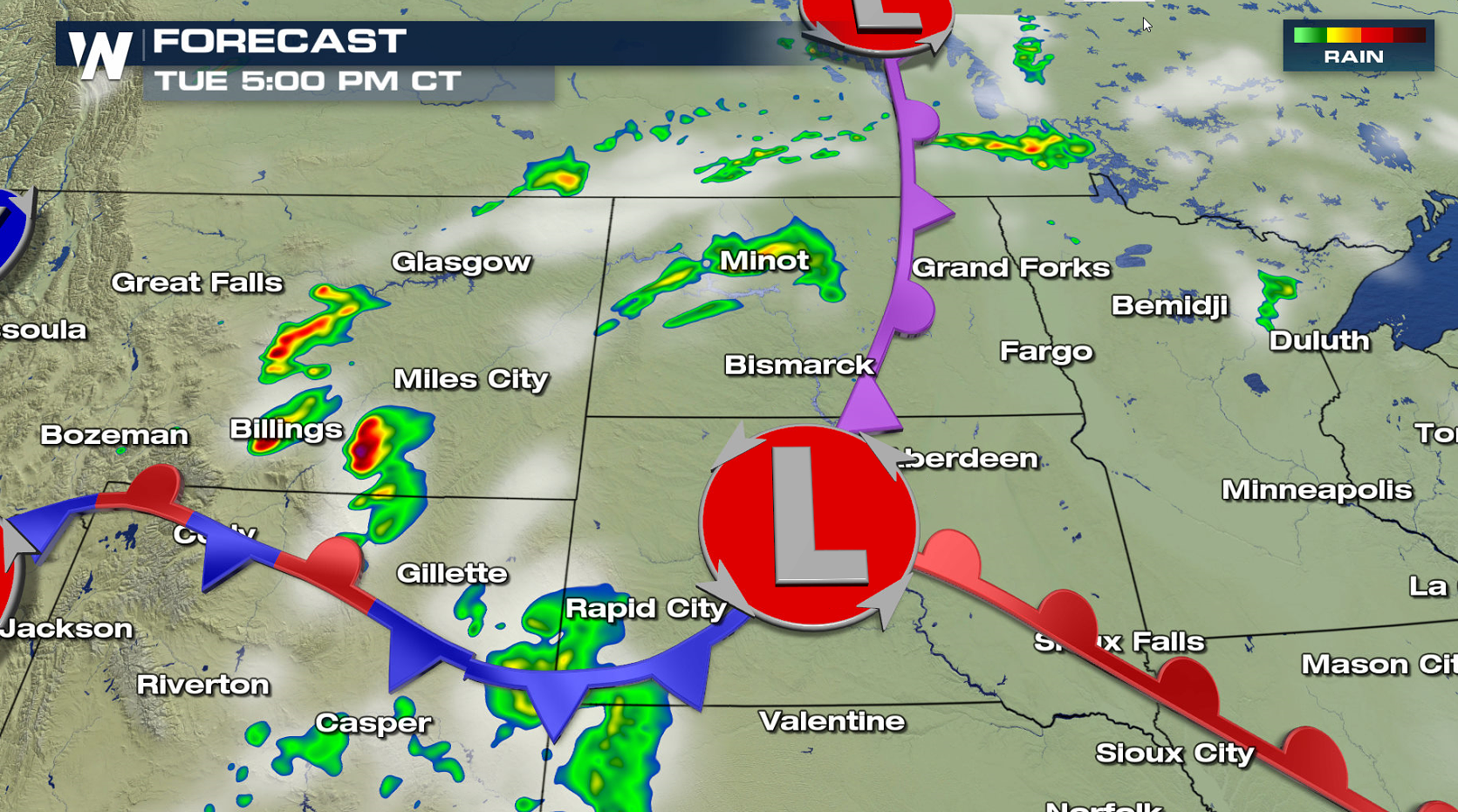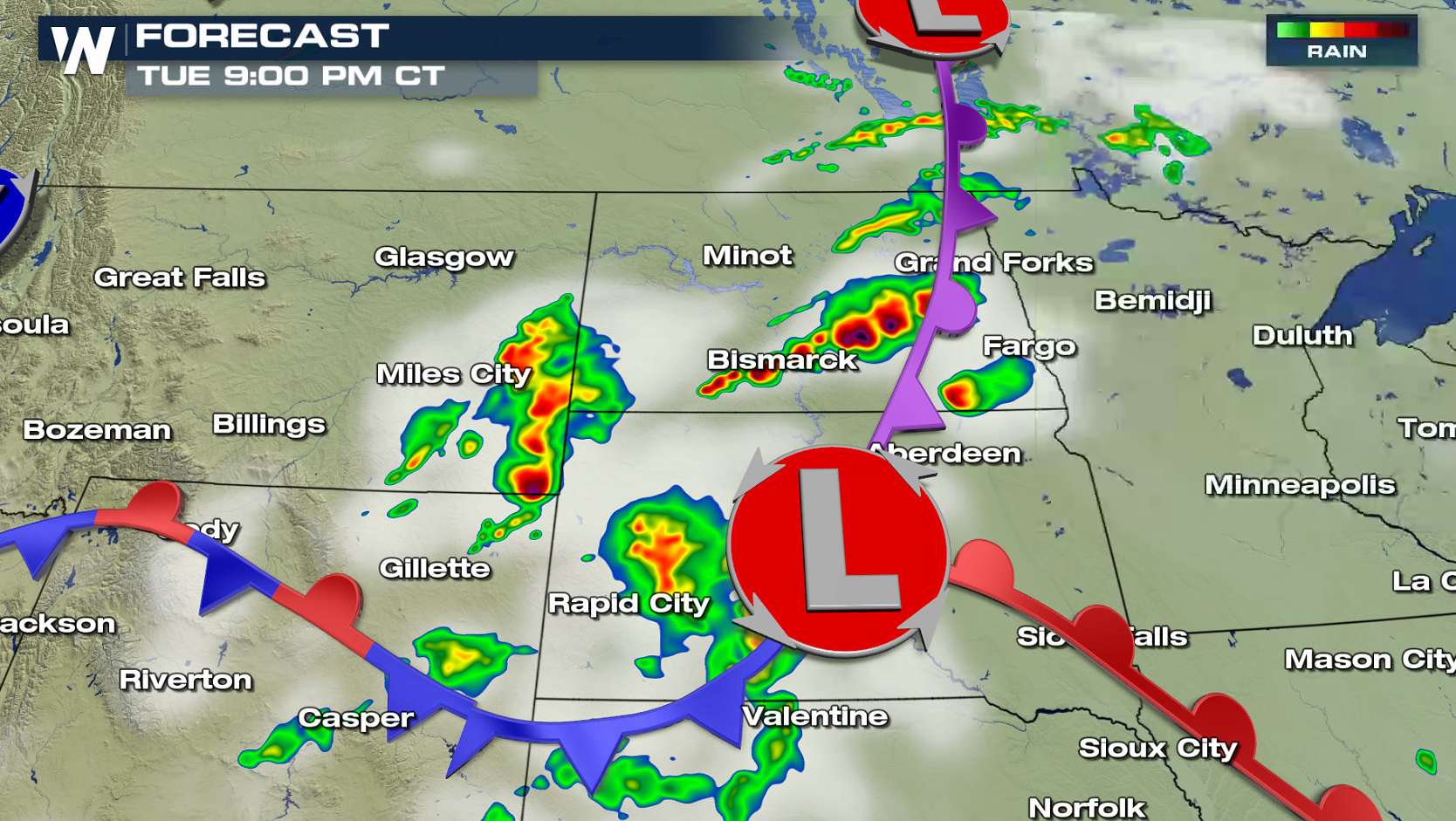 Into Wednesday morning, the thunderstorms will likely form into a bowing line, racing eastward across North Dakota into Minnesota. Damaging wind gusts greater than 60 mph will be possible. Storms will likely weaken before sunrise.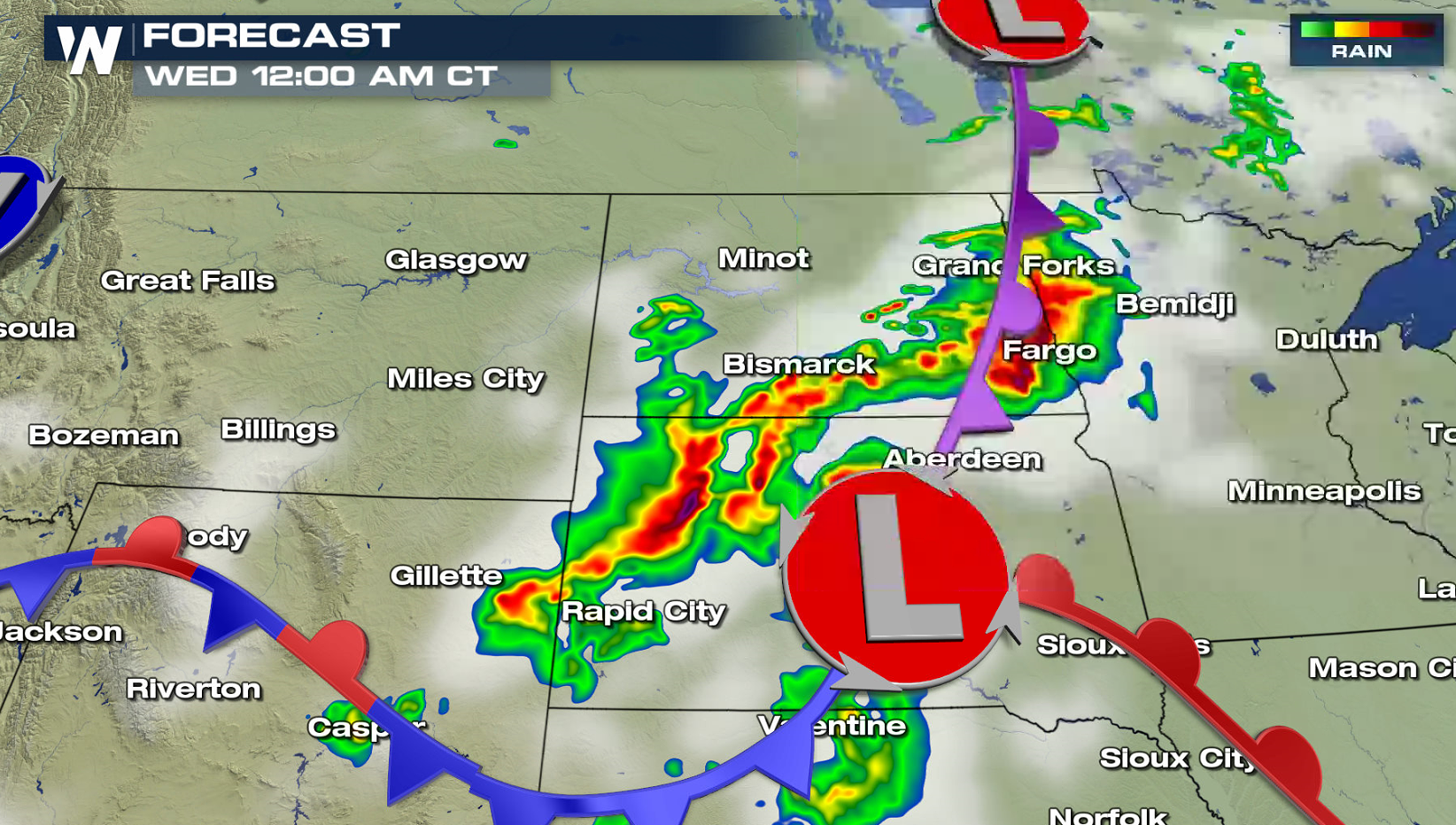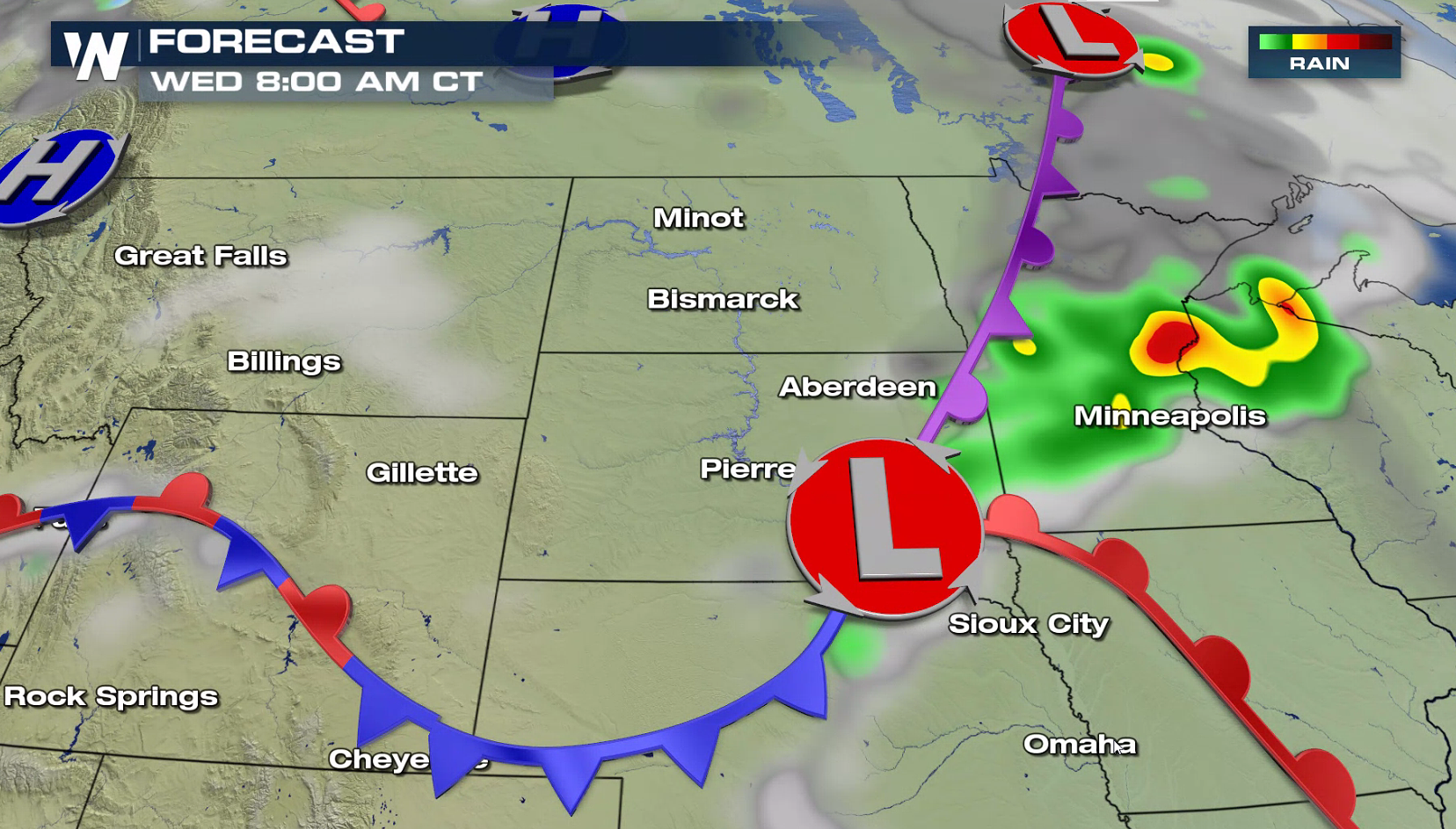 On Wednesday, there is a slight risk for severe thunderstorms from the Front Range into the central Plains. That area shifts northward through the Black Hills and into the High Plains for Thursday.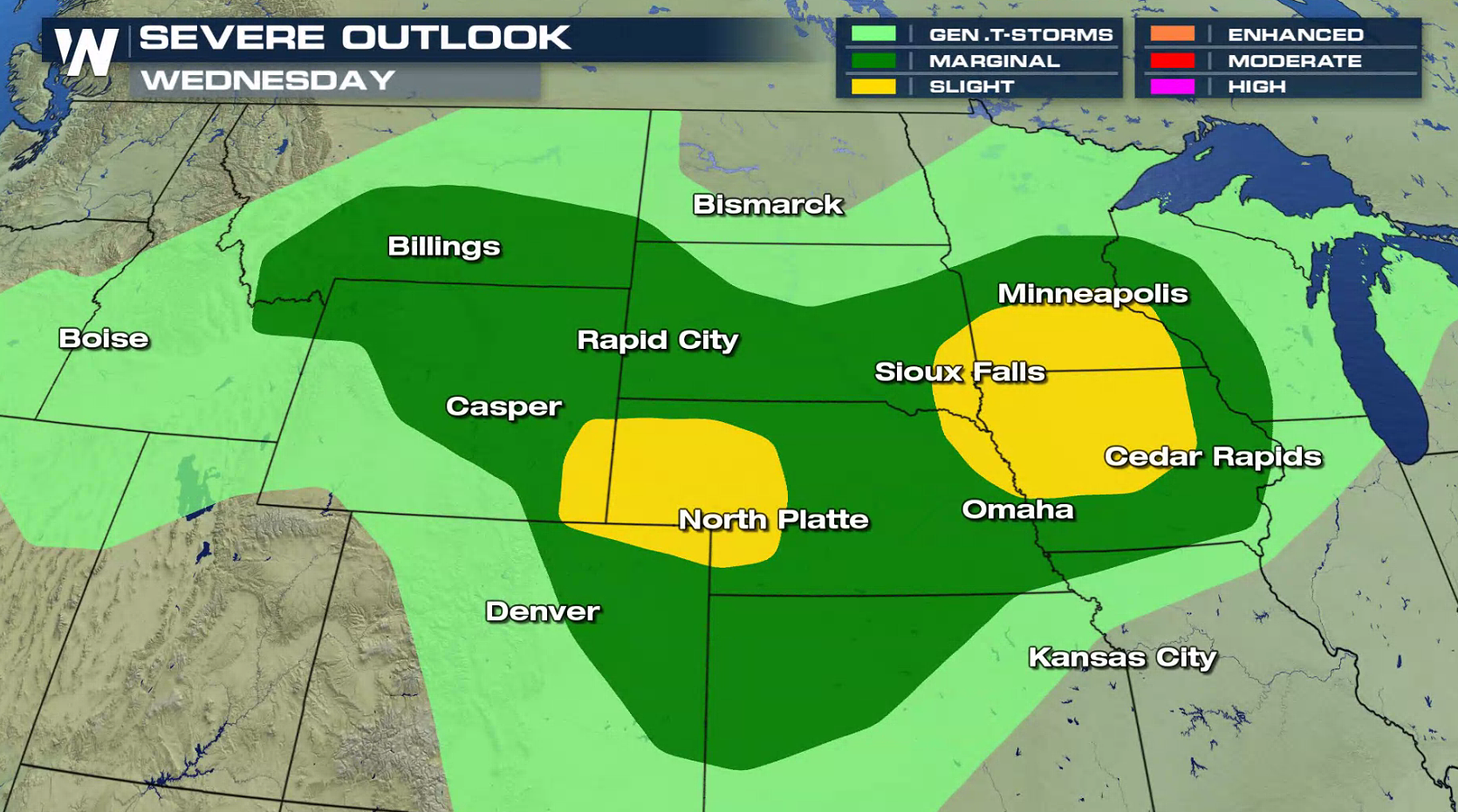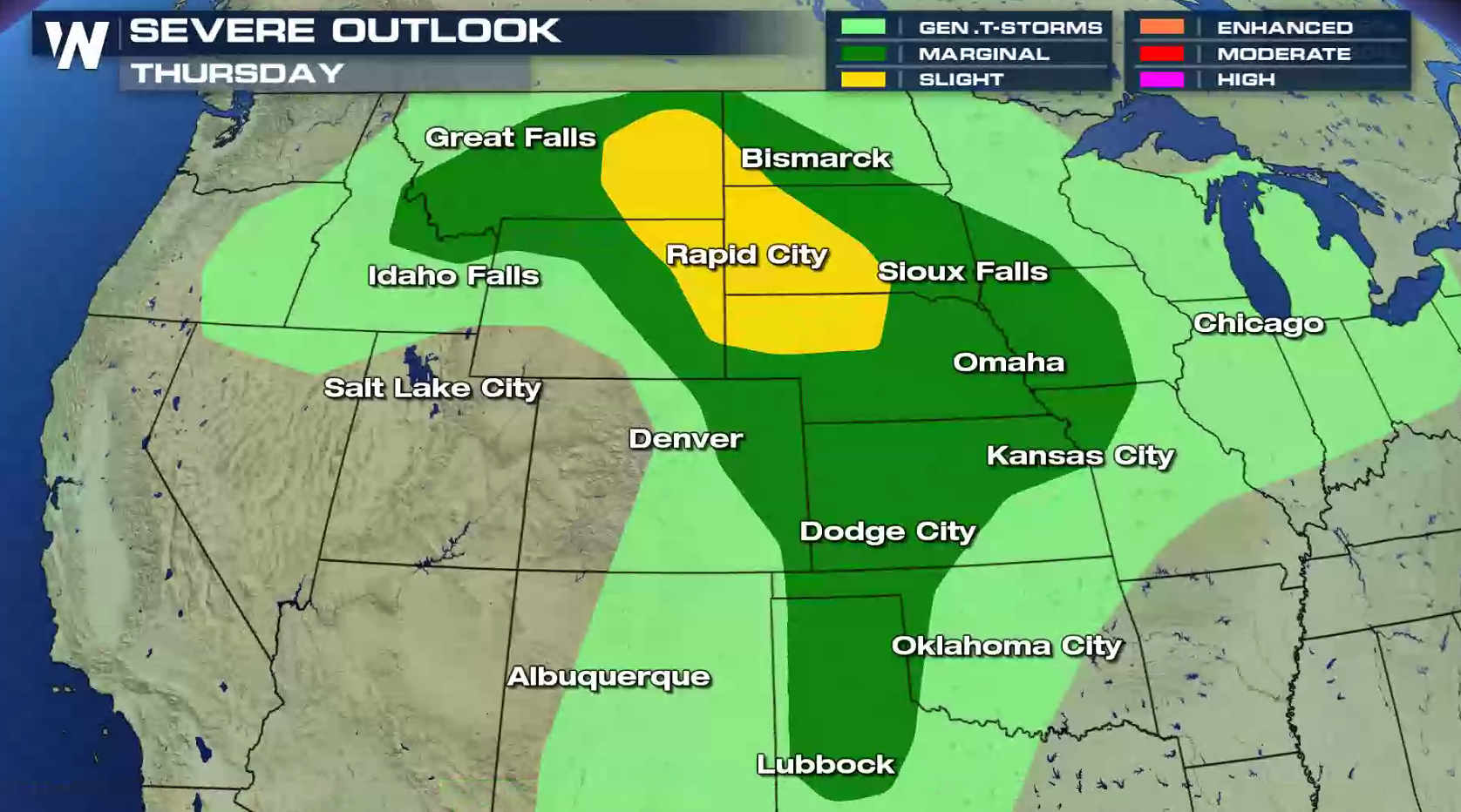 For WeatherNation: Meteorologist Mace Michaels