The South and Southeast started the week with severe thunderstorms. On Tuesday, hail fell from Texas to North Carolina, with sizes as large as golf balls. Today, these storms are more likely along the Atlantic coast. This comes as a stalling cold front lingers near the I-10 corridor and keeps the potential for heavy rain and isolated severe thunderstorms in the highlighted areas.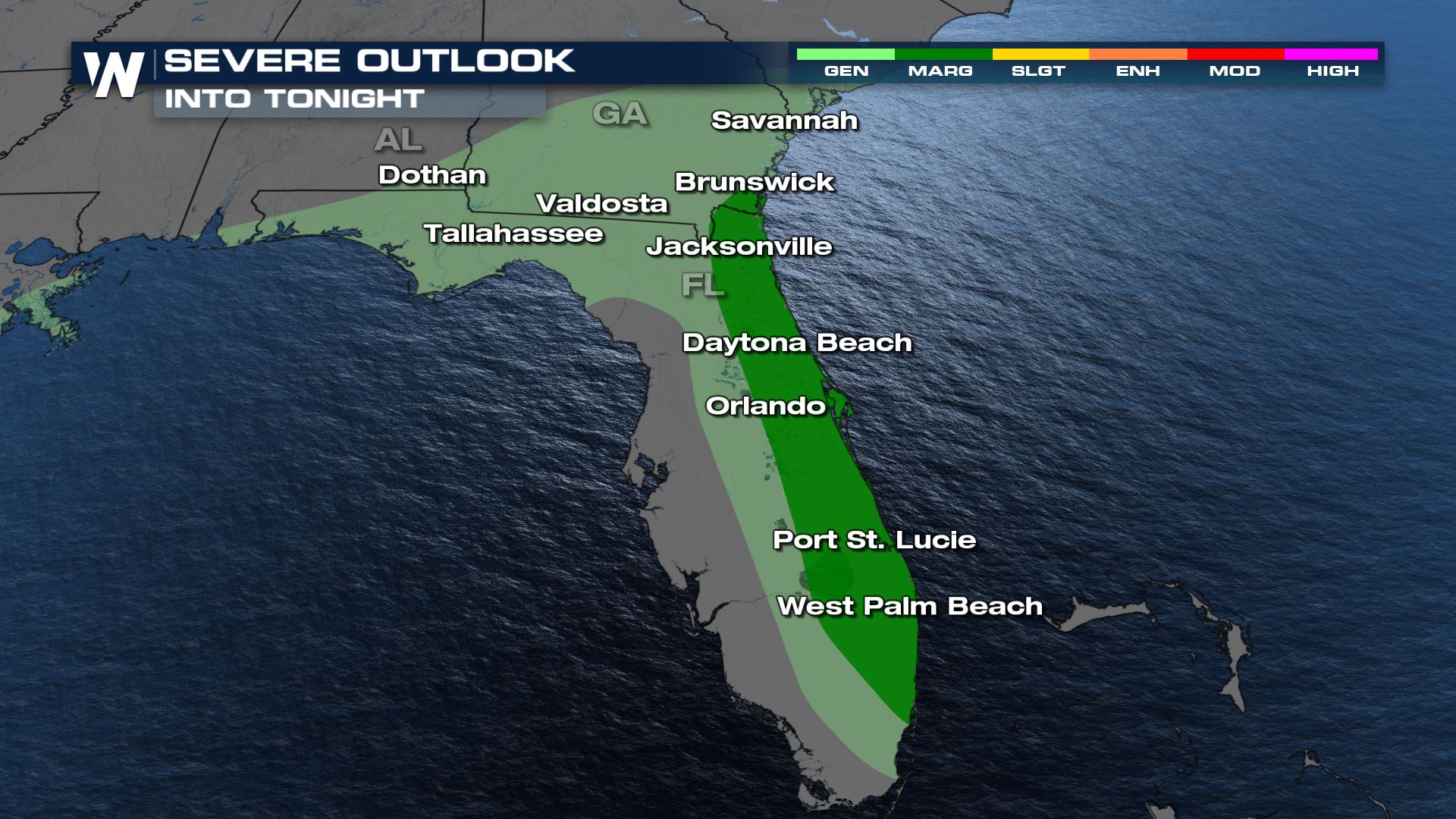 There is a threat for severe thunderstorms in eastern and northern areas of Florida. A marginal risk for severe weather (level 1 on a scale of 1 to 5) has been outlined by the
Storm Prediction Center
in Florida's east coast.  Damaging wind gusts greater than 58 mph and hail up to 1" in diameter are the main threats.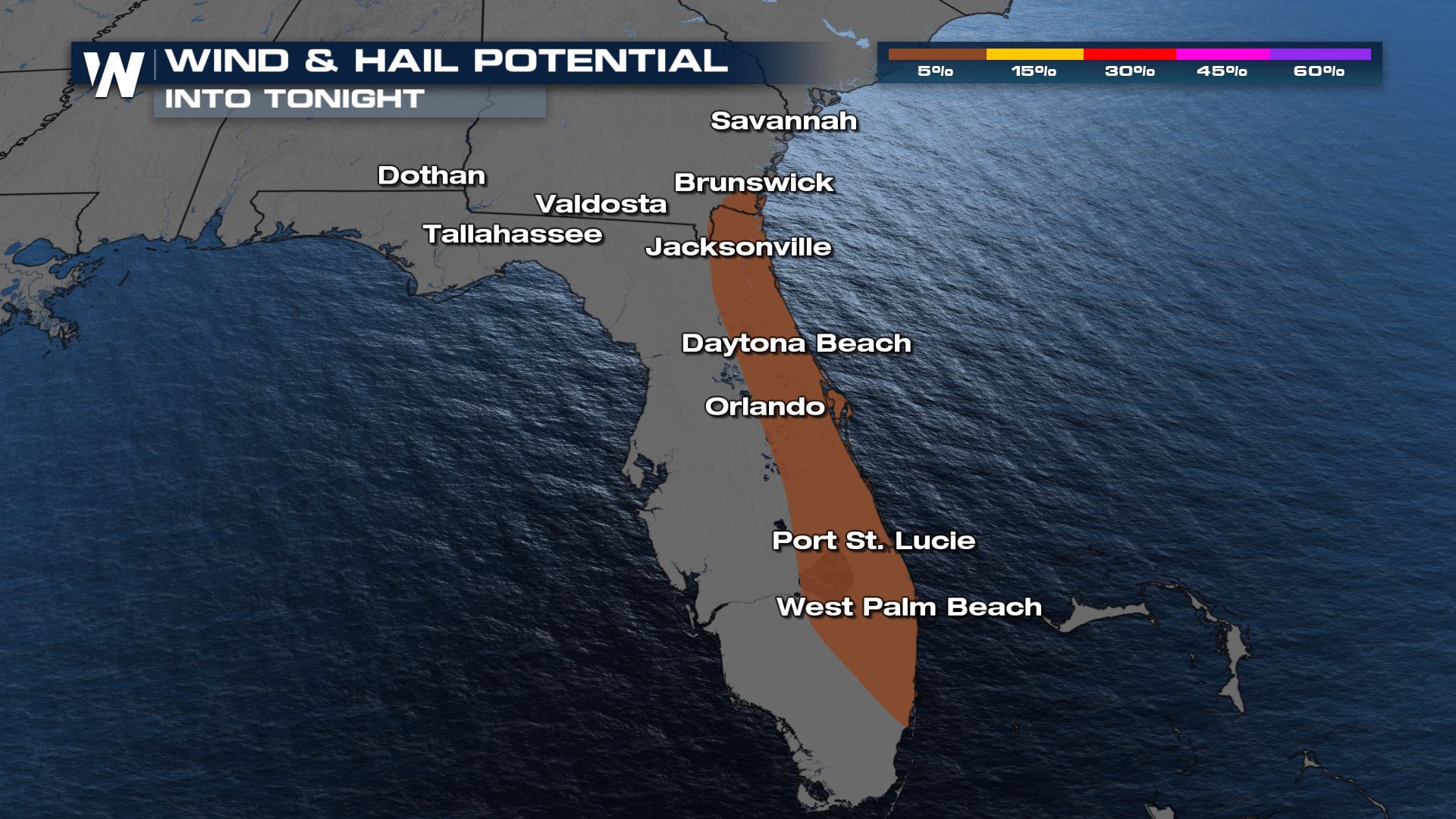 Forecast
A cold front will push gradually southward throughout into northern Florida throughout the day. The front will be weakening, but has enough low level energy coupled with instability to produce a few severe thunderstorms. The strongest storms will occur in the late afternoon and early evening.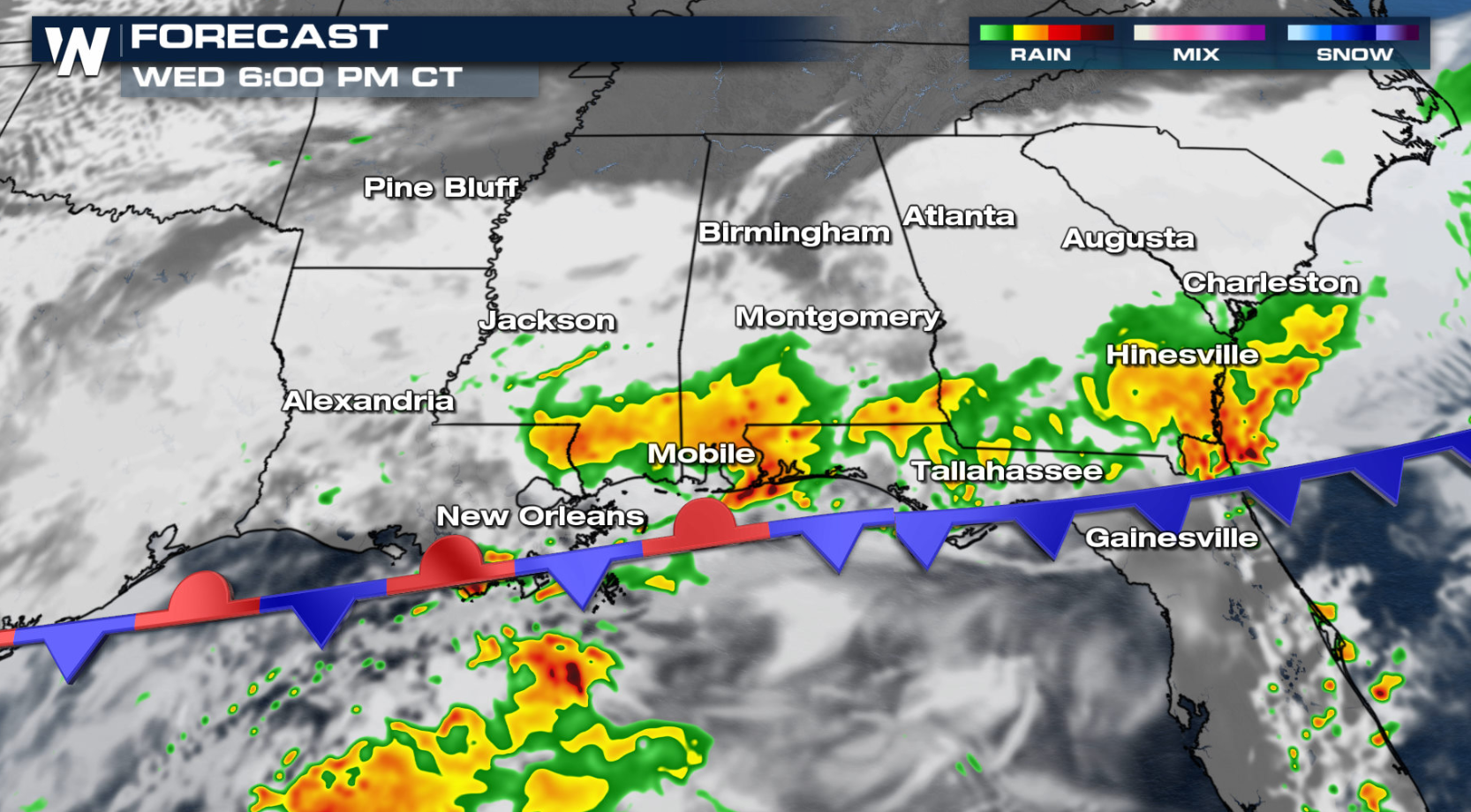 A sea breeze will form along the east coast of Florida, leading to thunderstorm development. A few of those storms could become severe as well. Intensity and coverage will diminish after sunset throughout the Southeast.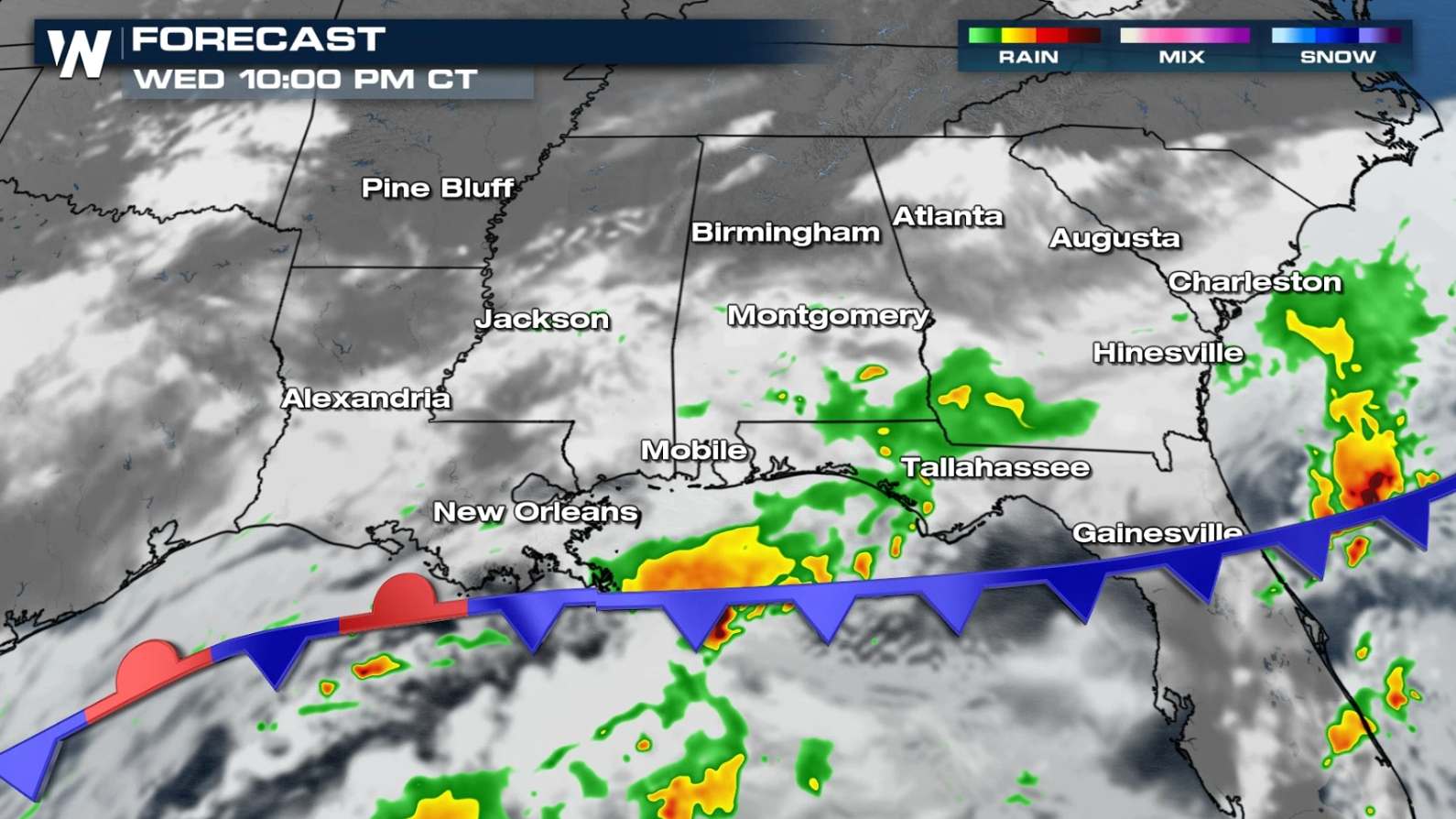 WeatherNation will continue to have updates on the potential for severe thunderstorms. Check back with us on-air and online for the latest information.