Not many areas across the Nation will see heavy storms in the forecast, but that won't be the weather story for the Sunshine State on Monday.  More onshore flow will lead to isolated storms and scattered showers throughout the morning and afternoon. A very similar set-up to what we were dealing with in these areas on Sunday. Here is the very latest forecast.
Severe Outlook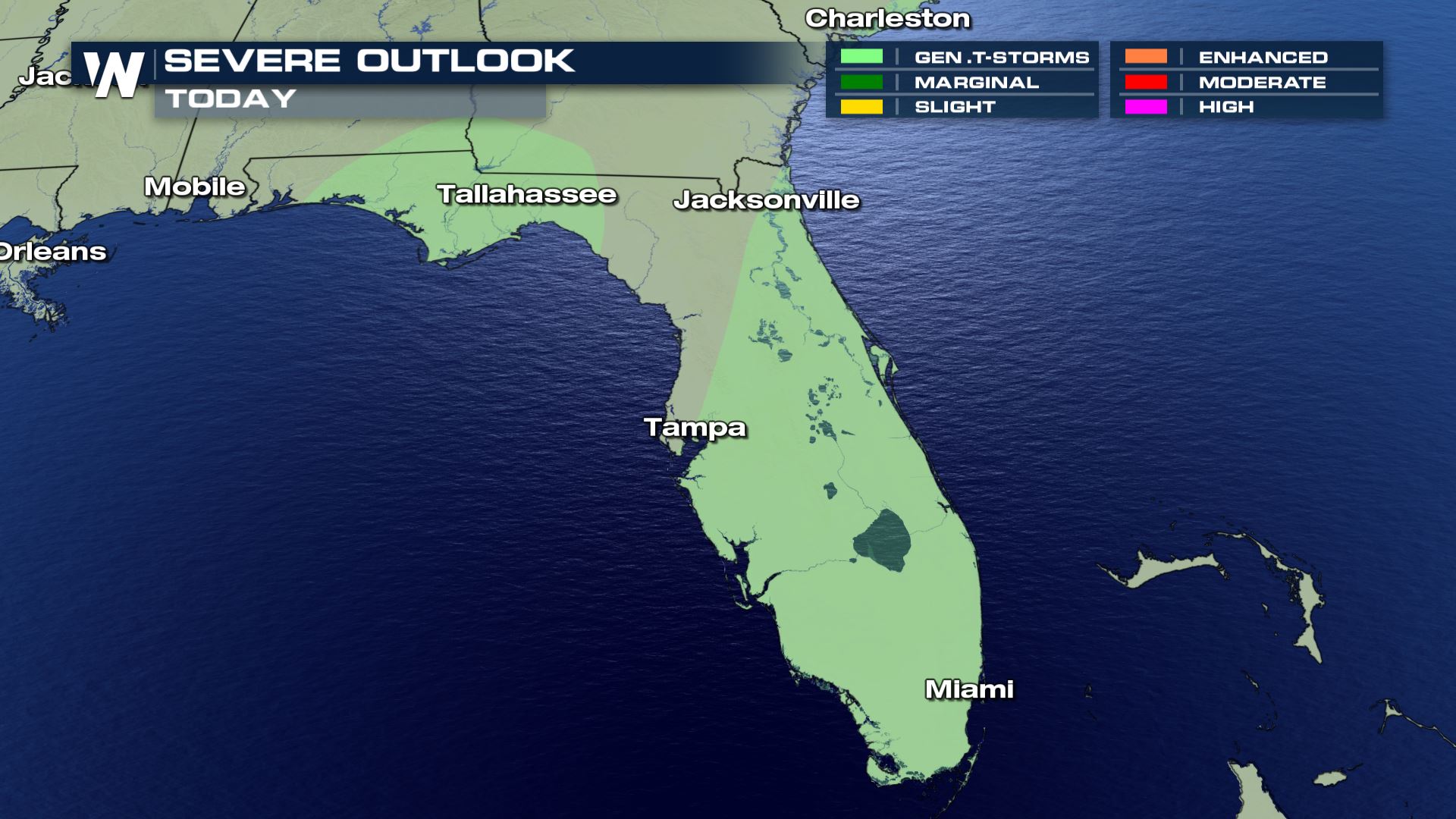 No severe weather chances are in the forecast today, but a few strong storms with small hail and gusty winds can't be ruled out.  The chance of lightning means you will need to be mindful of your outdoor plans, especially for areas along the eastern shores.
Forecast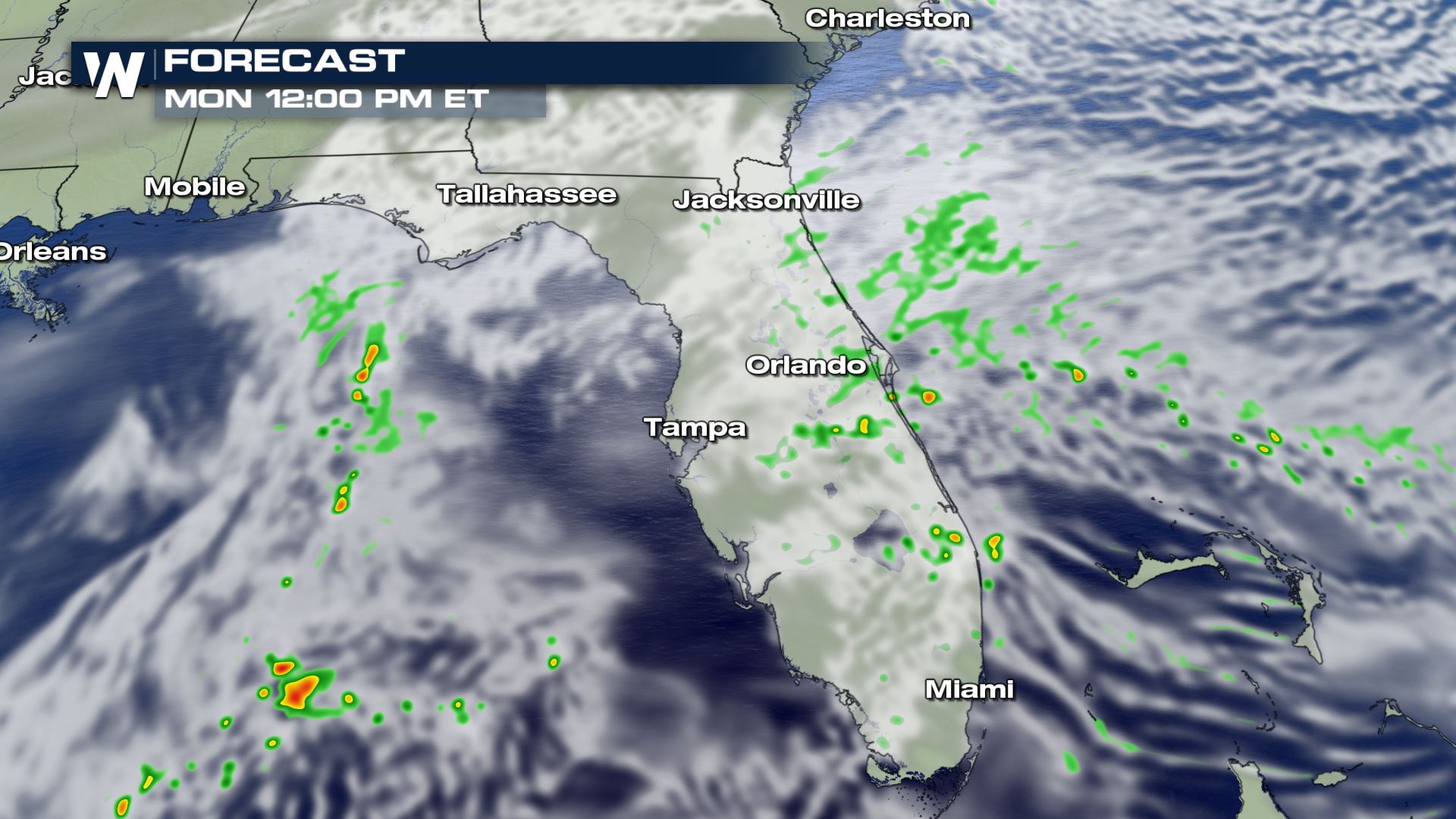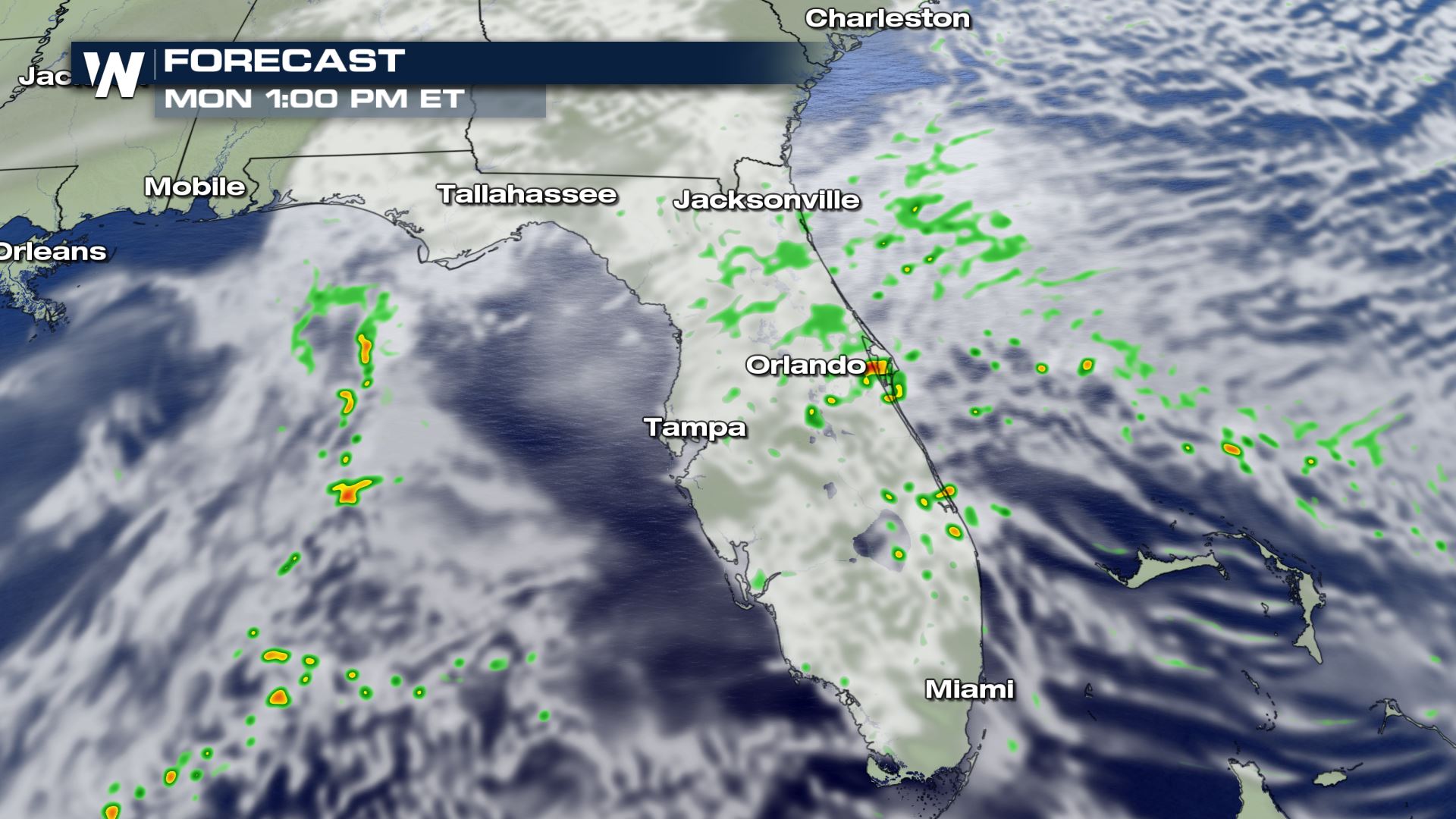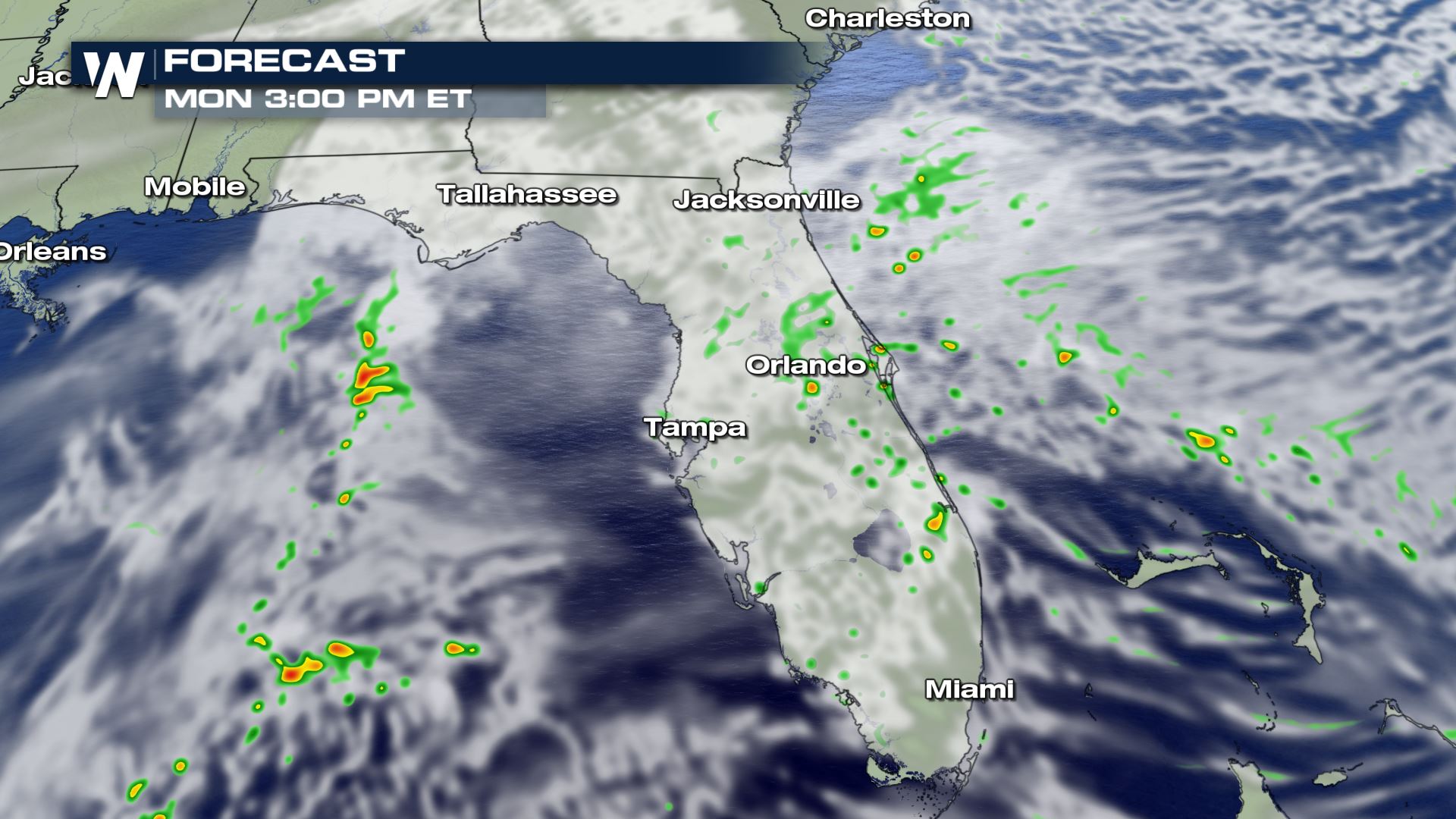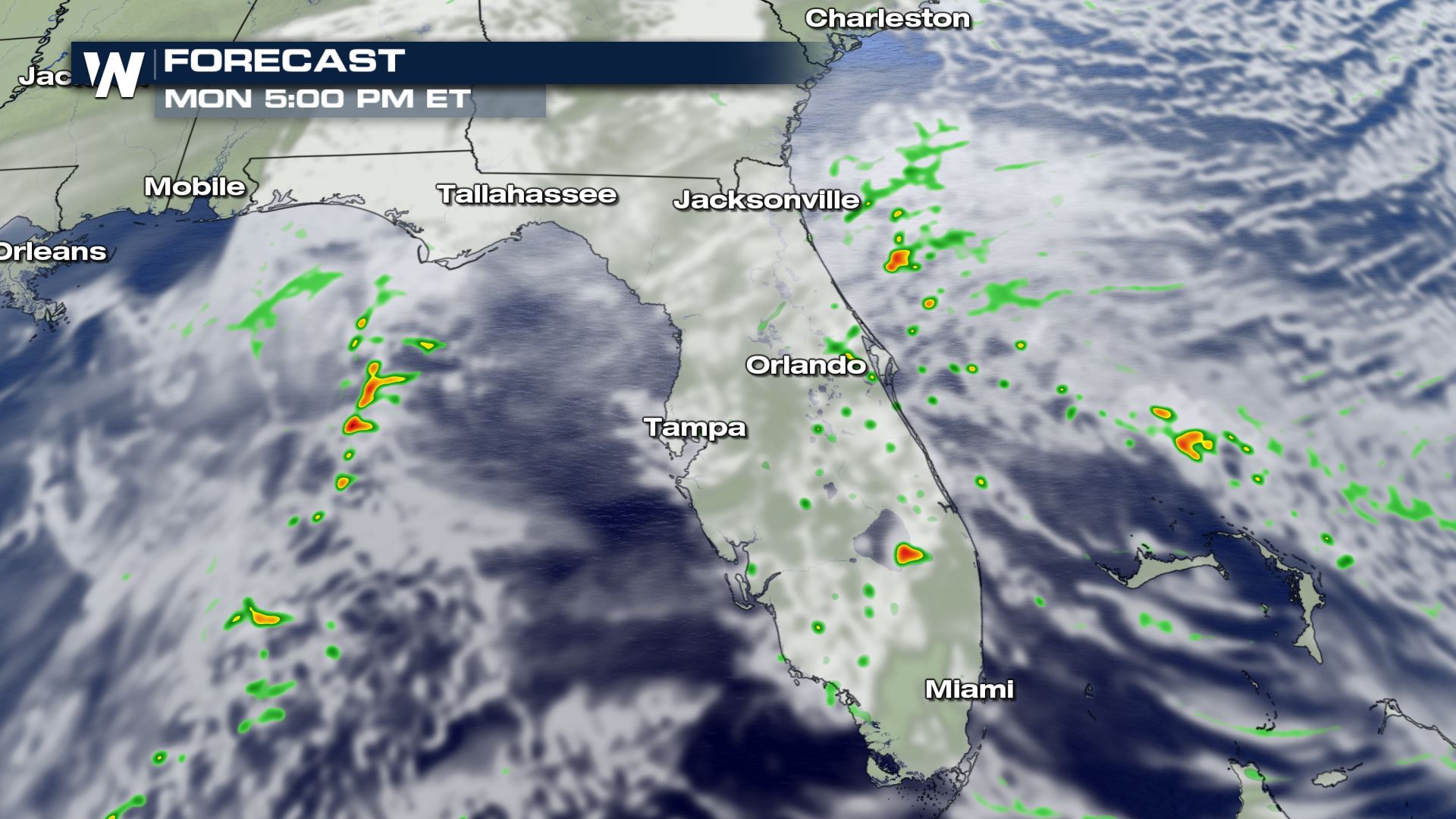 Showers and storms will be in the forecast all morning and all afternoon.  The storms will more than likely be very isolated in nature.
Rainfall Potential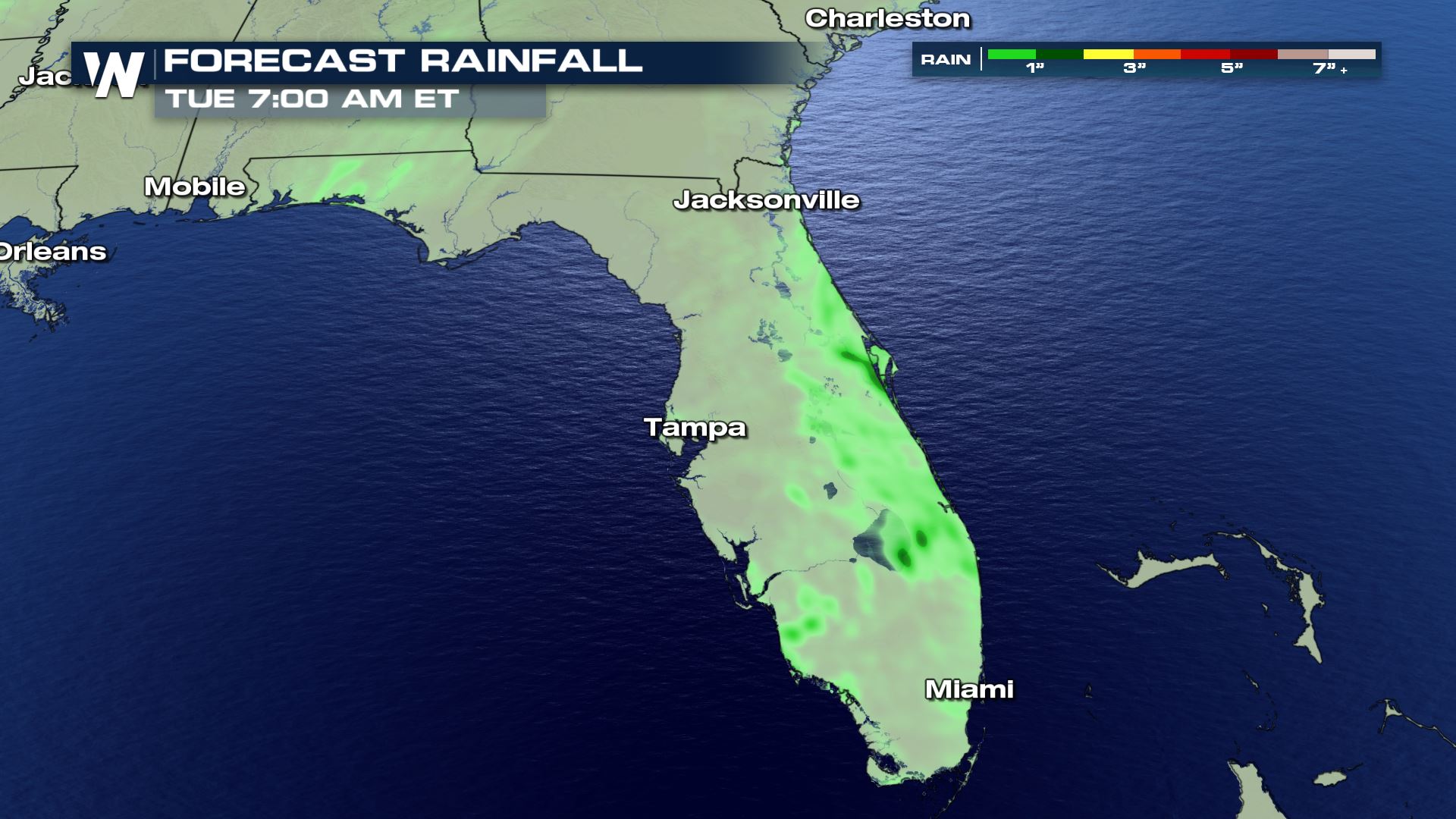 The rainfall potential should be minimal with some isolated rainfall totals getting up to 1" through Tuesday morning.  This is great news as the risk of flash flooding will be very low. Keep checking with WeatherNation for the very latest updates on today's storm chances.