Showers and thunderstorms threaten to spoil weekend plans across the Northeast on Sunday. The stormy weather comes just two days after severe weather brought damaging winds and large hail to the Northeast last Friday. Although this round of rain will be more of the nuisance type, there are still concerns for severe weather.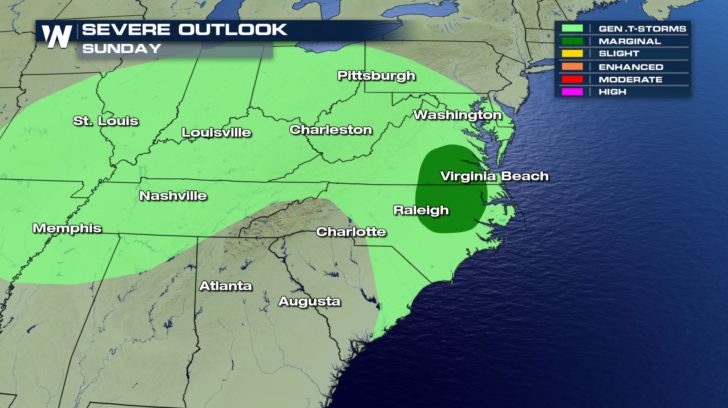 The severe threat will ramp up during the afternoon across parts of Virginia and North Carolina. This is where thunderstorms are expected to develop, where one or two may turn severe with damaging wind gusts and large hail. The rest of the Northeast may experience the occasional rumble of thunder and brief downpours. Sunday morning, light to moderate rain will impact areas from West Virginia to southern New England.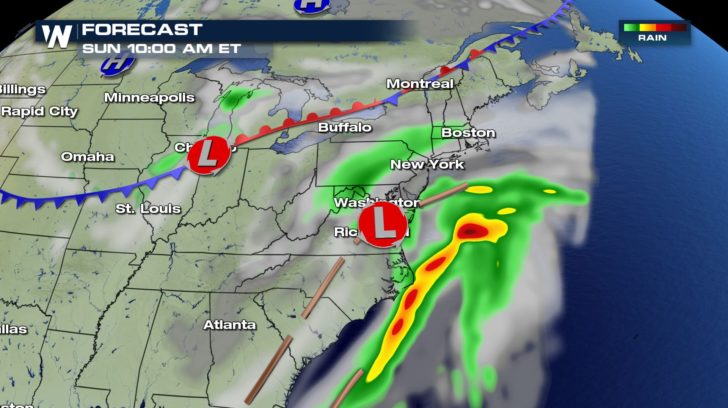 Periodic rain showers will increase in coverage by the afternoon with a few embedded thunderstorms.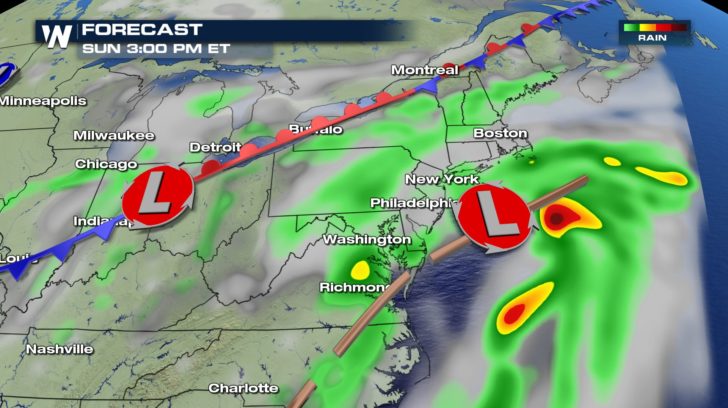 The cold front pushes off the coast by Sunday night when the rain showers taper off.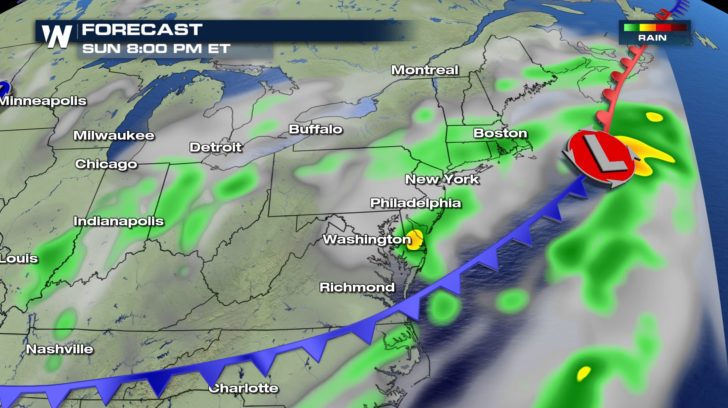 The heaviest rain will likely occur over parts of West Virginia where some cities may receive more than two inches of rain by Sunday night.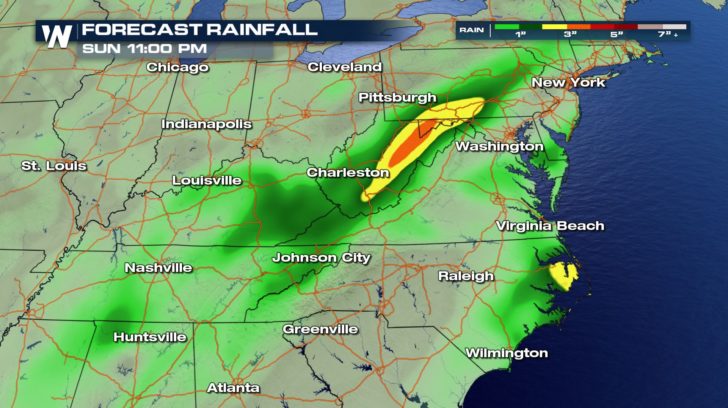 Temperatures are noticeably cooler across the East Coast, especially since record highs were still recorded just last Friday.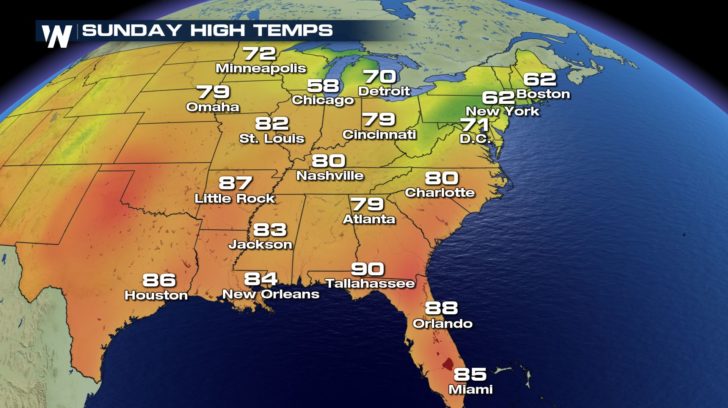 High temperatures on Sunday will be coolest from Boston to Pittsburgh where rain showers and cloud cover will be most dominant.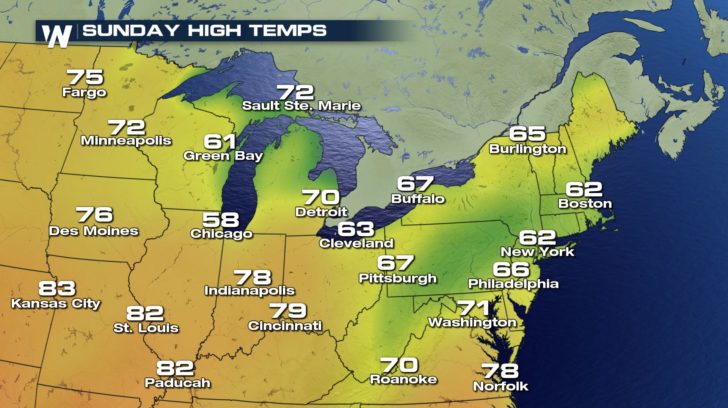 Temperatures will likely remain above average as we approach the upcoming work week. For WeatherNation:
Meteorologist Nick Merianos