Severe storms are in the forecast today from the Mid-Atlantic to the Carolinas.  Hail, wind and tornadoes will all be possible with today's severe forecast. Here is the very latest severe weather information.
Watches
A severe thunderstorm watch has been issued for parts of North Carolina and the Hampton Roads Region in Virginia until 9 PM ET for possible winds to 70 mph, hail to the size of 1" in diameter, and an isolated tornado or two.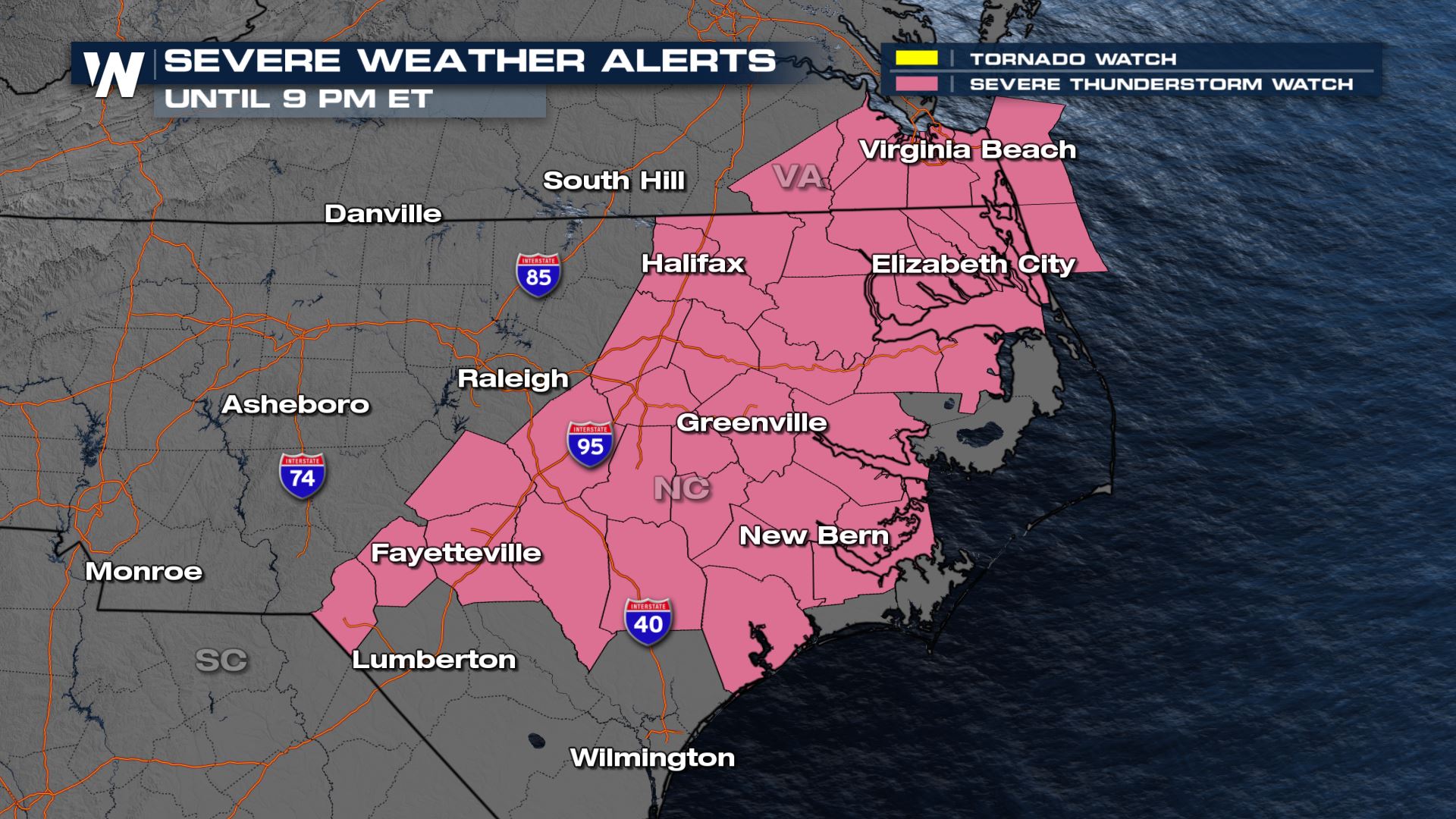 An additional watch has been added to the I-95 corridor from northern Virginia, Maryland, Delaware, New Jersey, Pennsylvania, and the metro of DC until 9 PM ET. The same frontal boundary may bring 70 mph winds and a tornado or two in these areas highlighted below.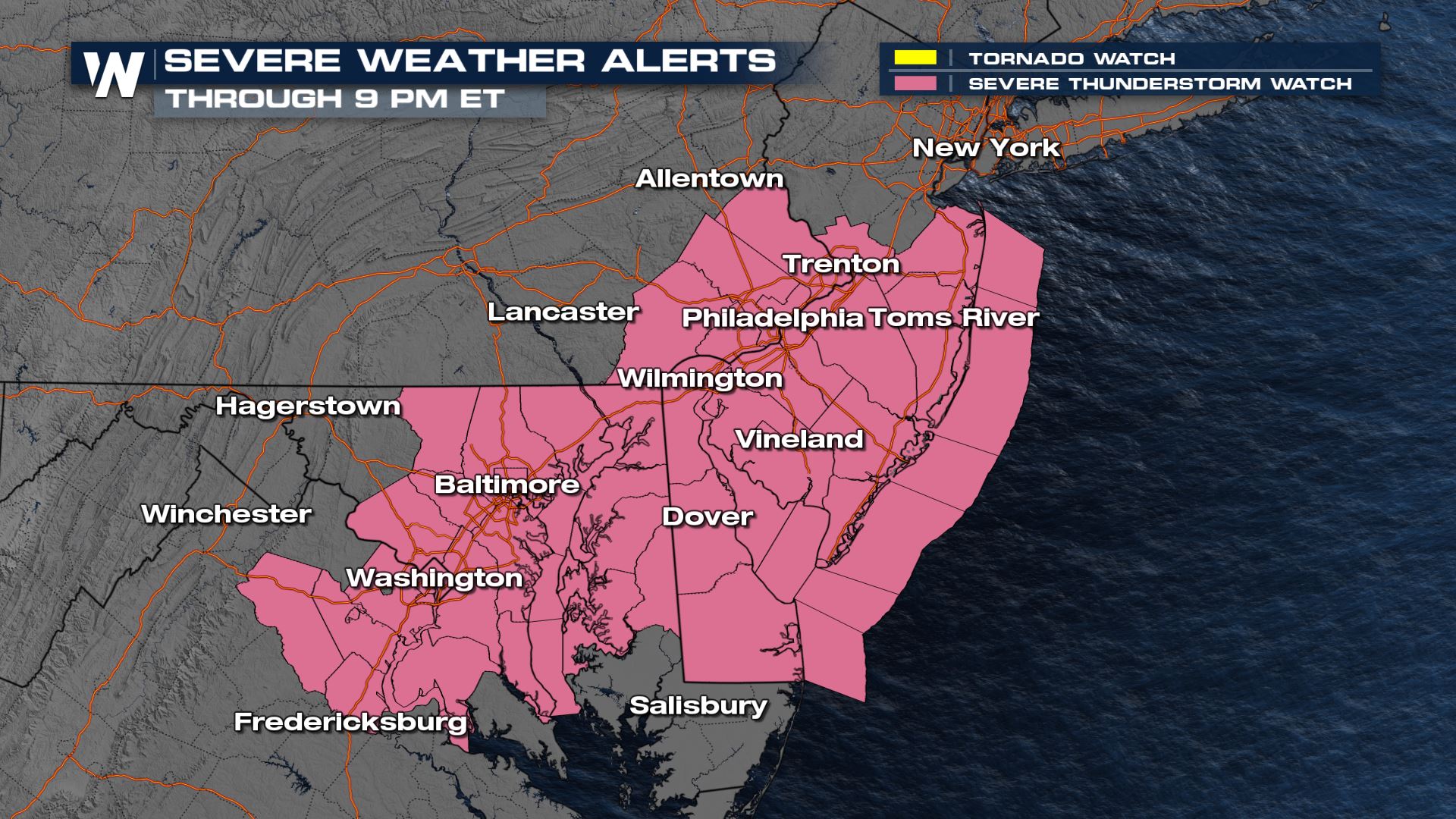 Severe Outlook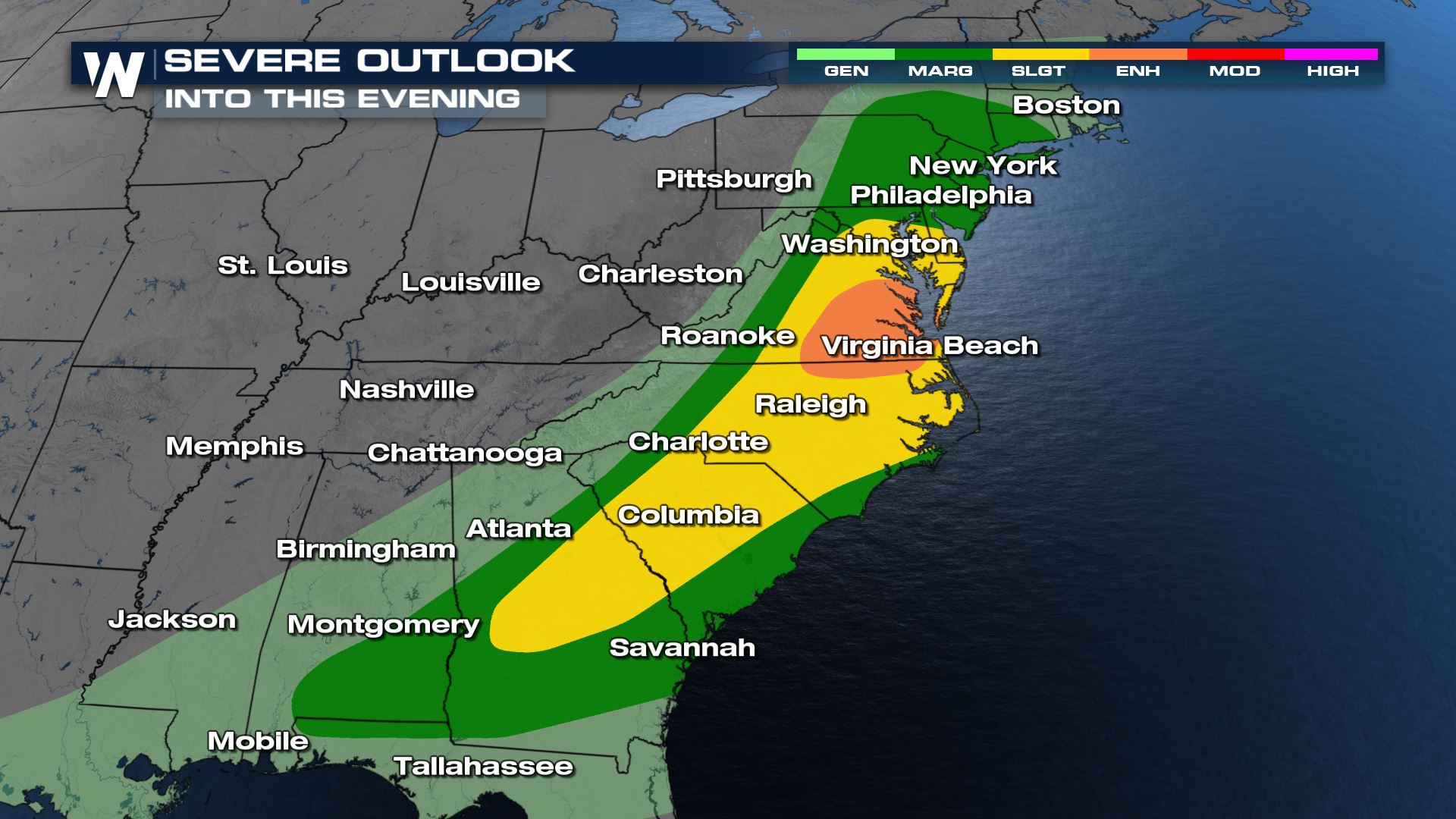 A large coverage areas is under the risk of severe storms today and tonight.  The main area of concern for severe today will be in Virginia and North Carolina.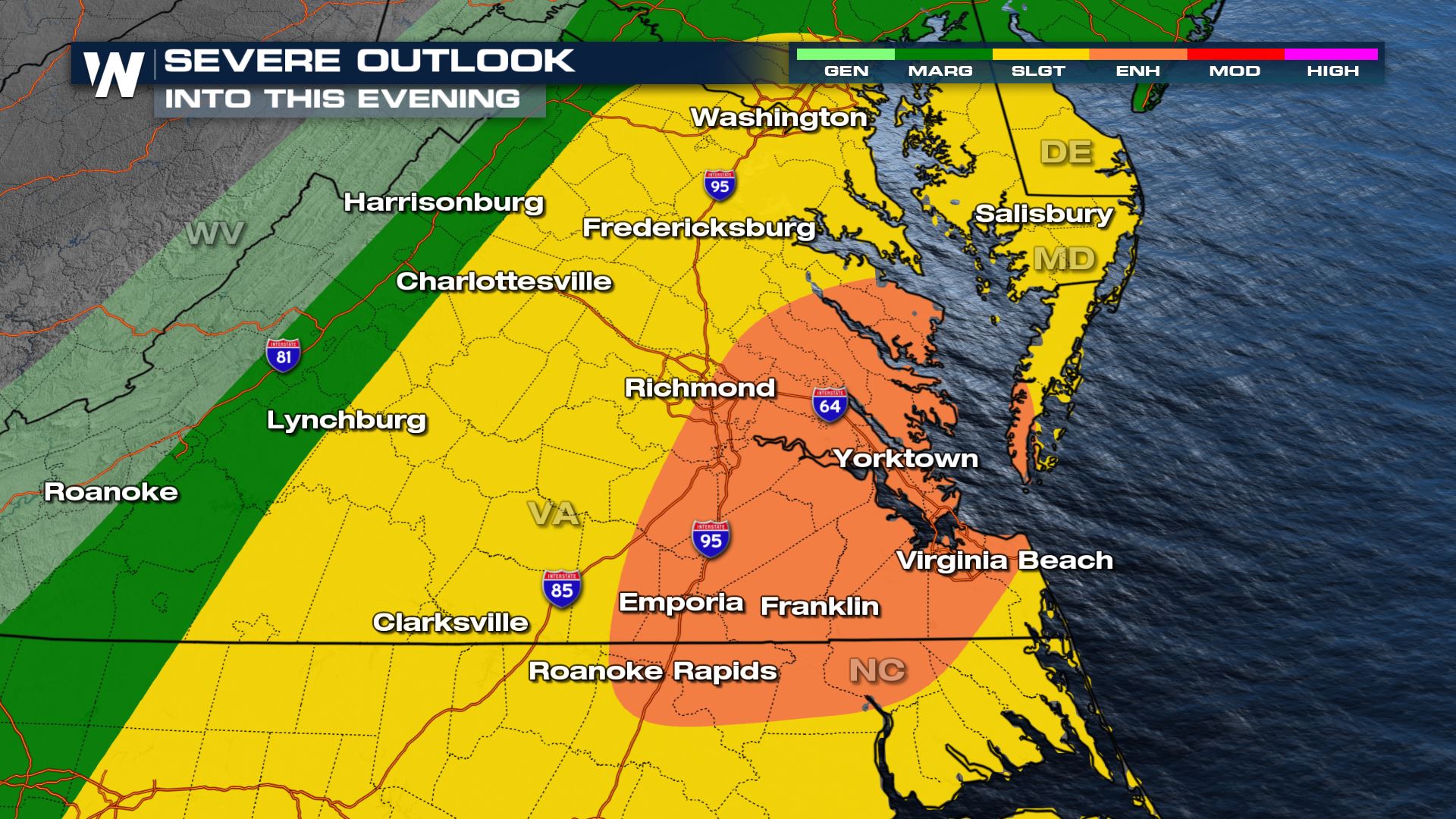 Severe Risks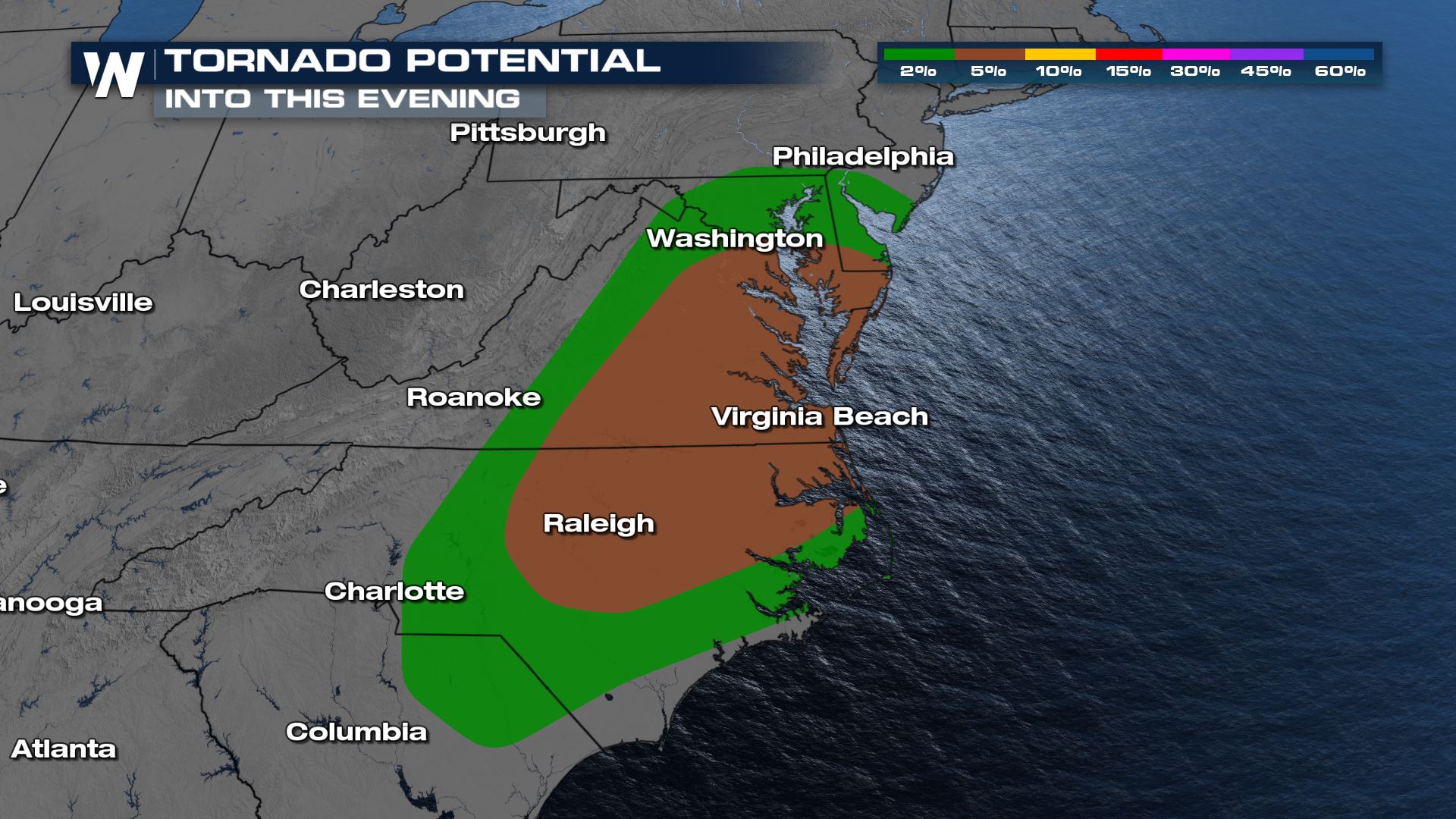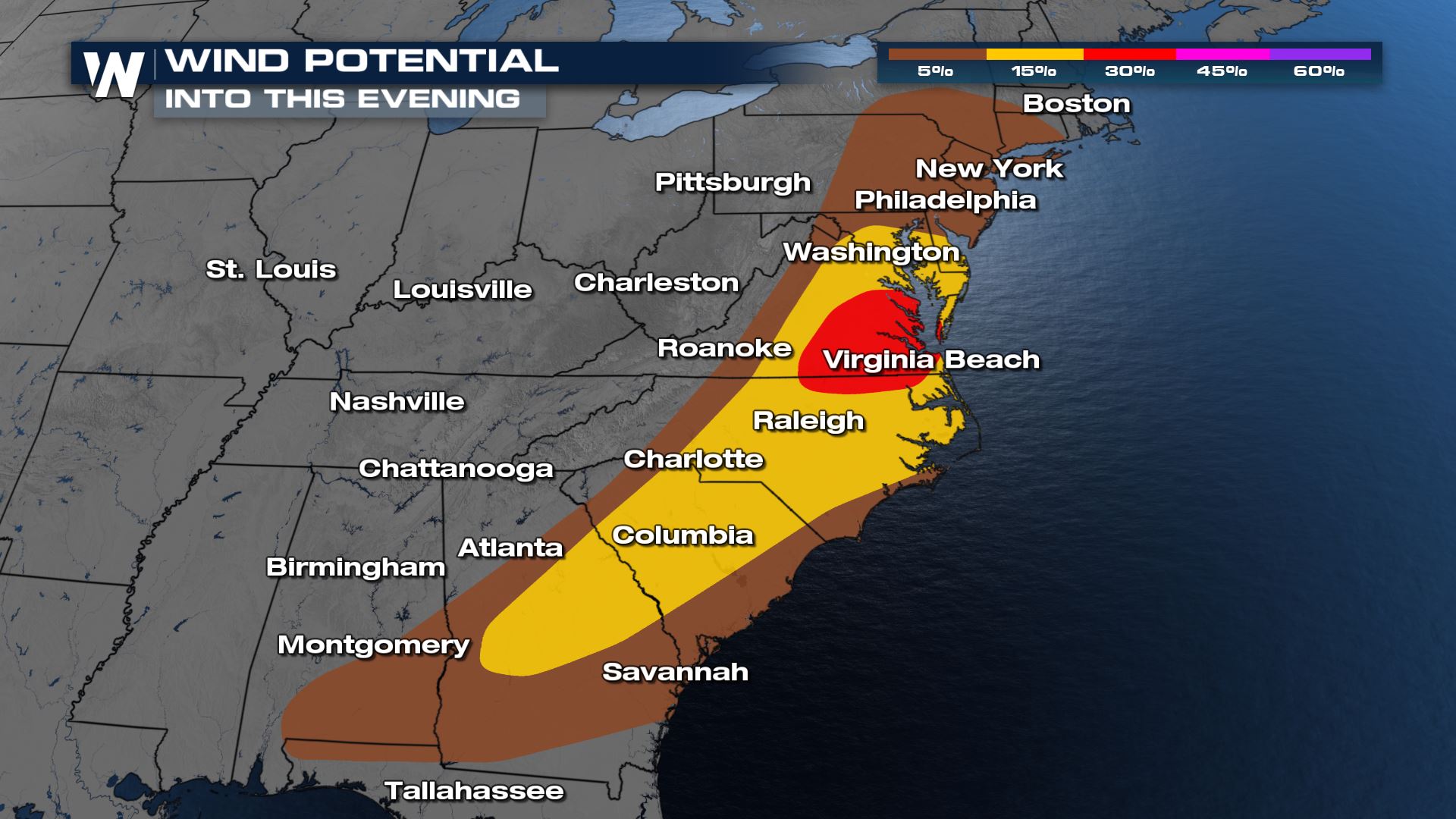 Damaging winds and tornadoes will be the main weather risks with today's severe weather. Areas of North Carolina, Virginia and Maryland could experience damaging winds over 70 mph.
Forecast
Severe storms are forming now and will last into tonight.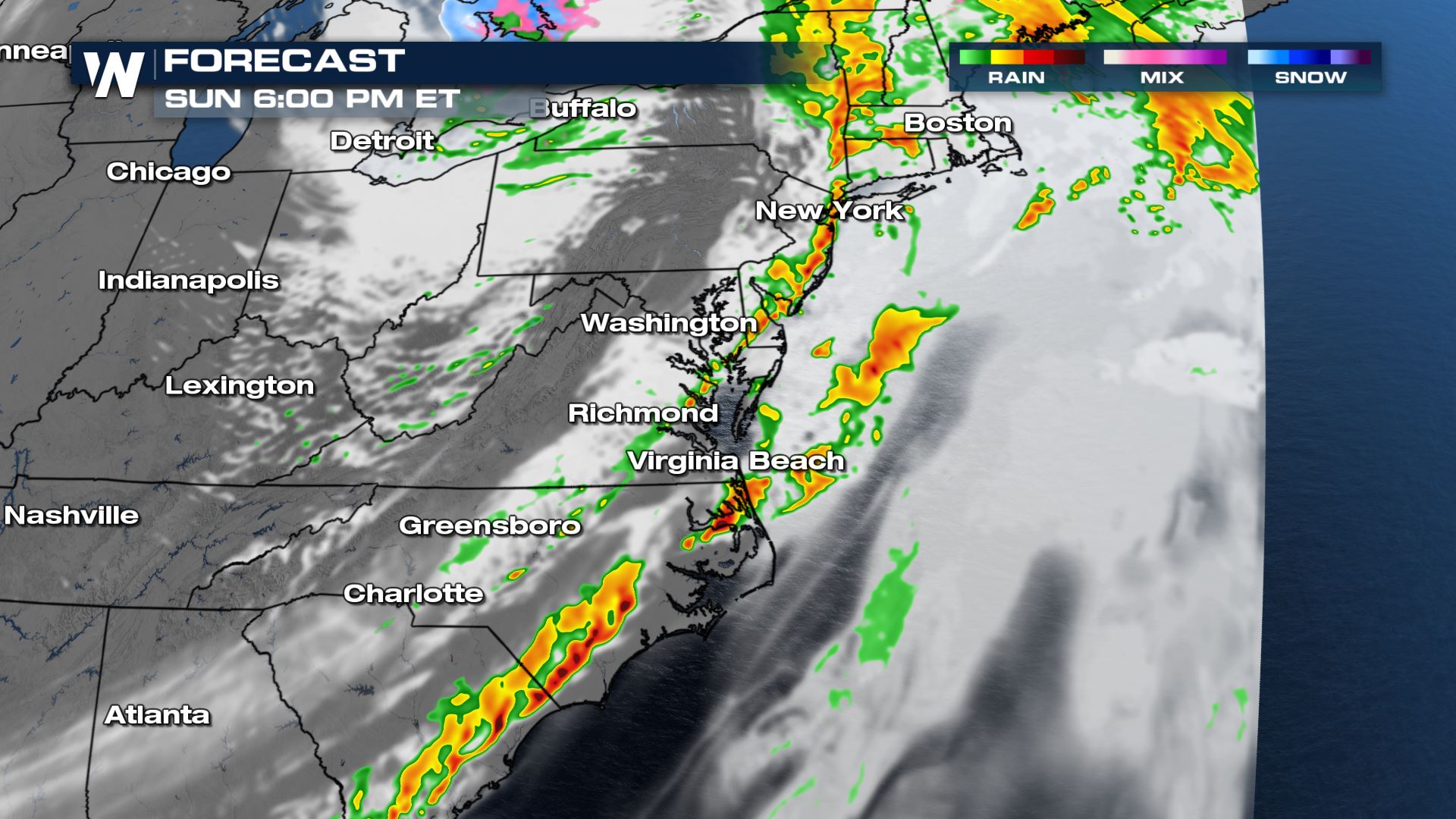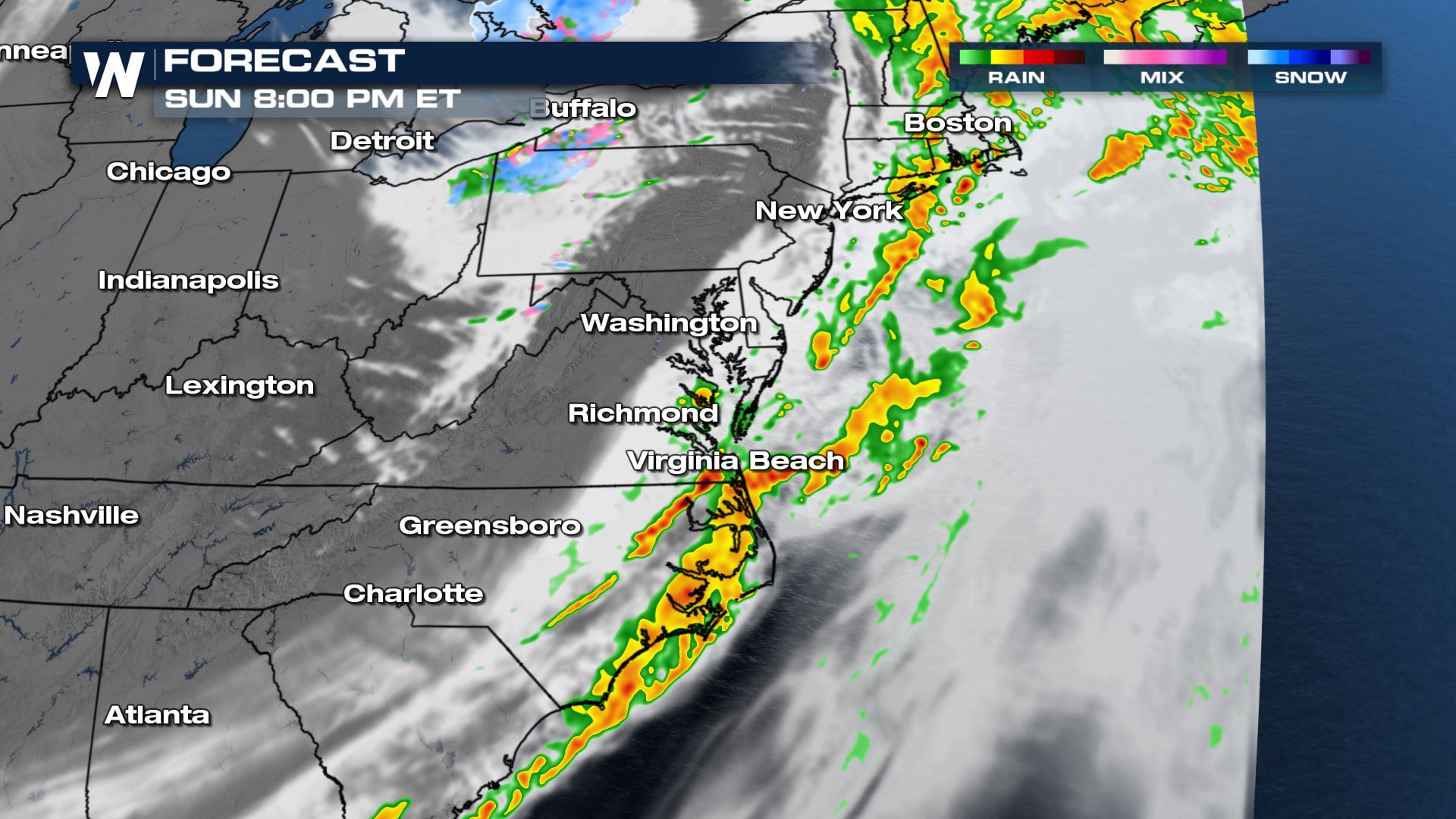 Make sure to have multiple ways to get weather warnings! This is one of our top weather headlines. Check back often for updates in the forecast. We're always streaming on air and online, 24/7!