As a strong cold front sweeps through the region this afternoon, areas from the southern plains into the Ozarks and the Ohio Valley will have a slight chance for isolated severe weather. As warm, moist air from the south mixes with colder dense air from the north, the atmosphere will become unstable, producing an area for strong thunderstorms, possibly a tornado or two. The area shaded in yellow will be the highest risk area this afternoon and into the evening.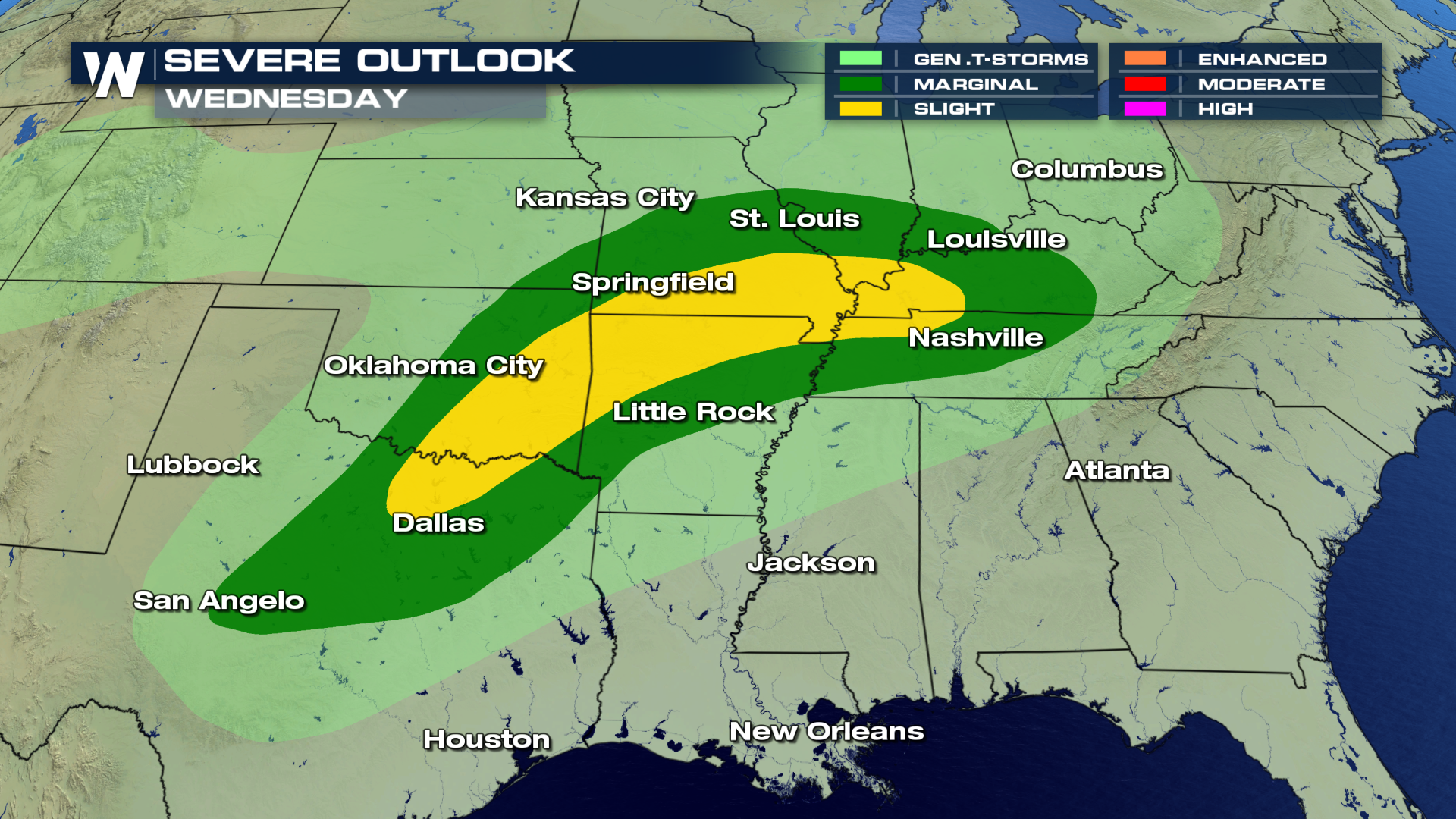 Out ahead of the cold front, the area will generally be in the warm section of the storm, where higher dewpoints are located, which allows more instability in the atmosphere and in-turn increases the chance for severe weather. The darker shades of yellow and reds indicate the area that will see thunderstorms, some of which may be severe.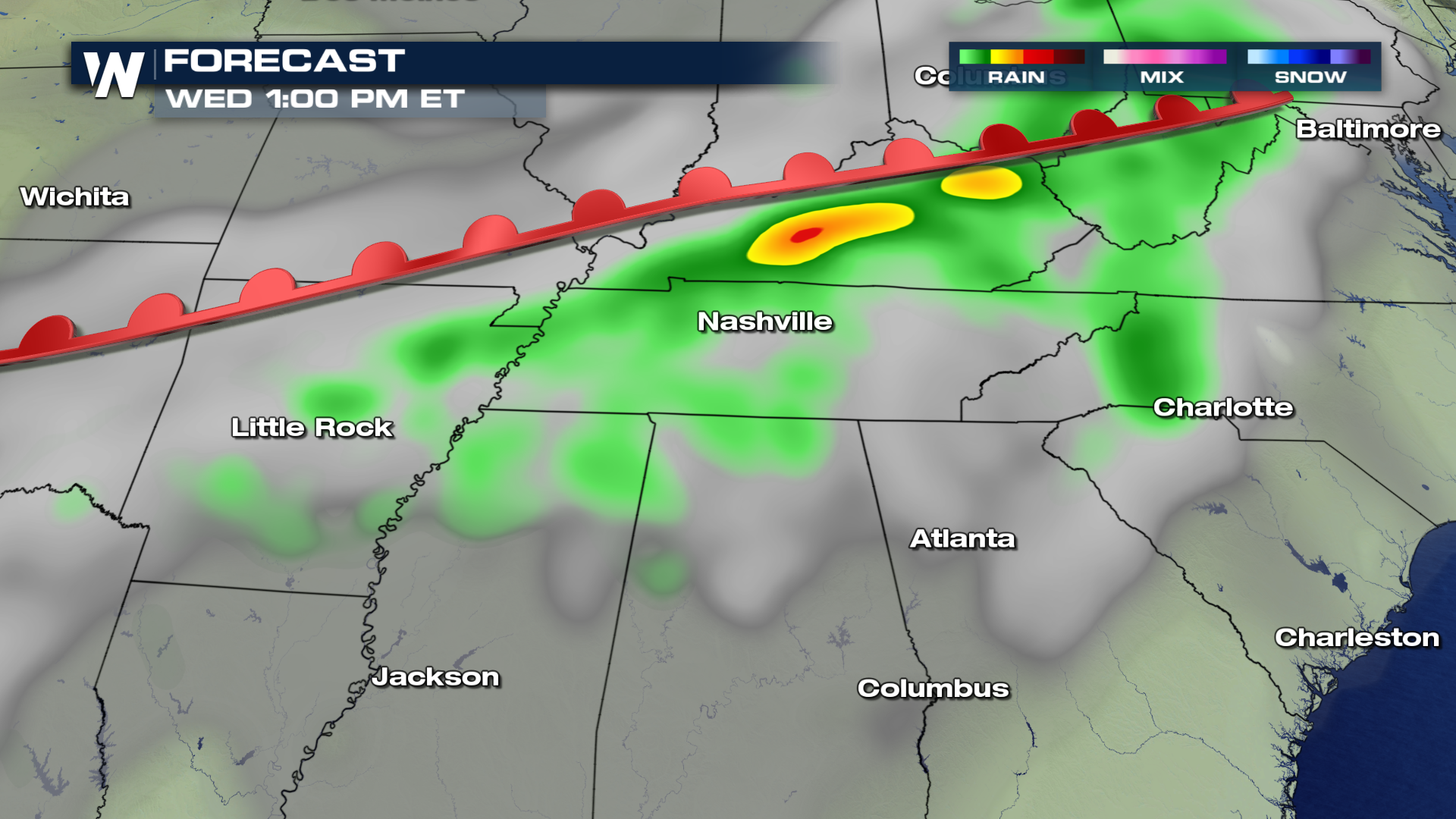 Here is an explainer for the different types of classifications for severe weather. Today we are seeing a 'slight' chance for severe weather to develop in the area discussed above. Under the 'slight' risk category, scattered severe thunderstorms are possible with a chance of 1 or 2 tornadoes developing, strong winds likely and hail 1-2" in diameter.
The forecast for total rain accumulation through Wednesday night will range from 1" - 3" depending upon exact location. Rain will likely continue overnight and into Thursday increasing these totals by Thursday night. Ponding of water in low lying areas will also be a concern where the heaviest rain occurs. As the storm swirls out of the region, drier & cooler conditions will funnel in from the north by late Thursday and into Friday to end off the week.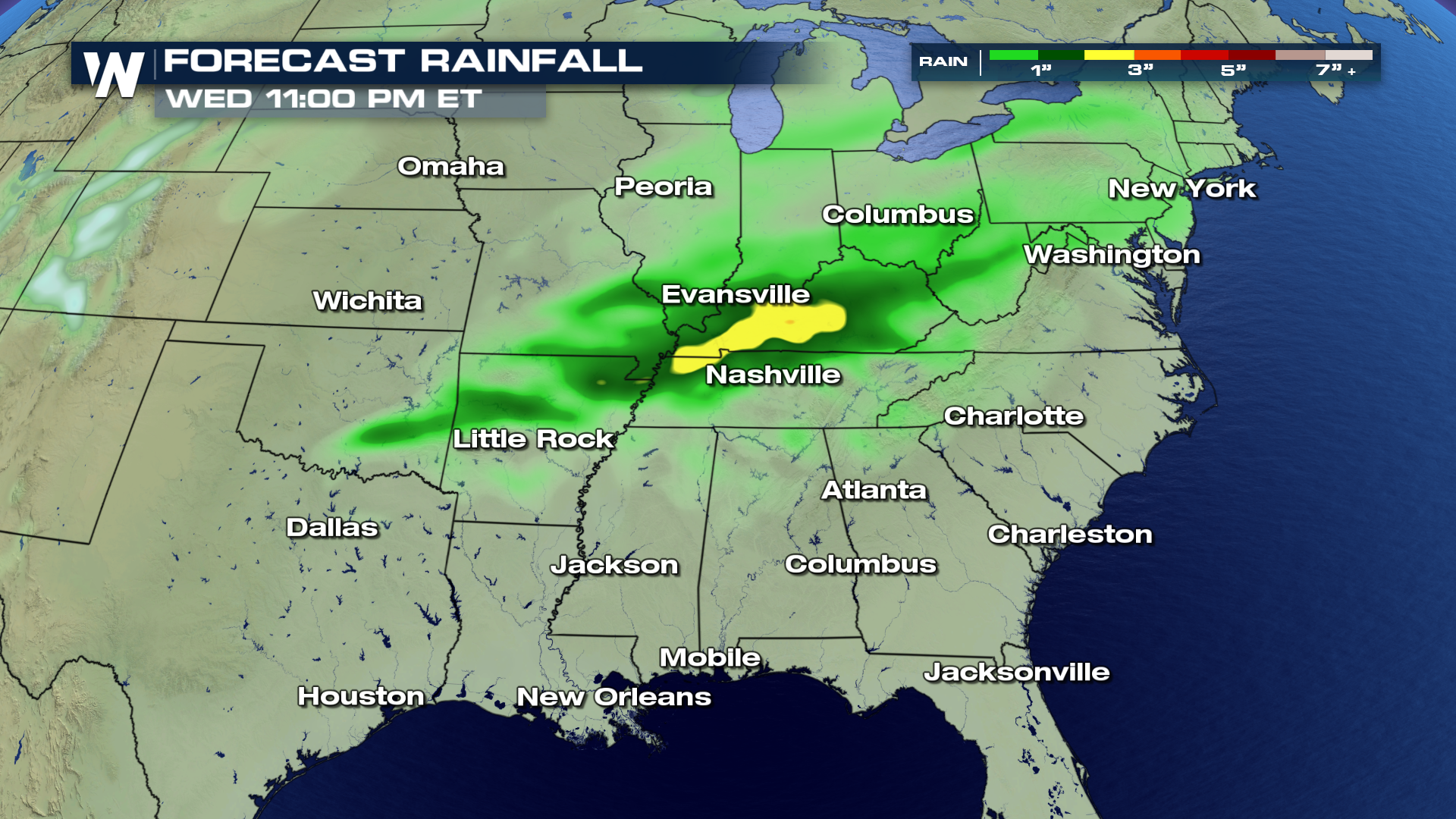 For WeatherNation, I'm
Meteorologist Greg Rule
.