Smoke Continues to Plague United States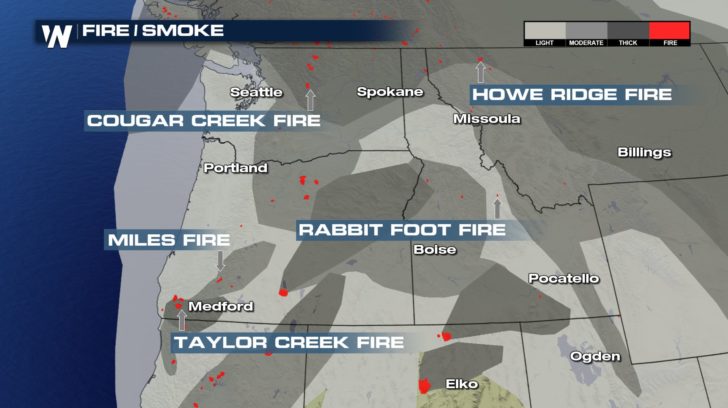 Fires in the west are continuing to burn causing air quality concerns for the Northwest.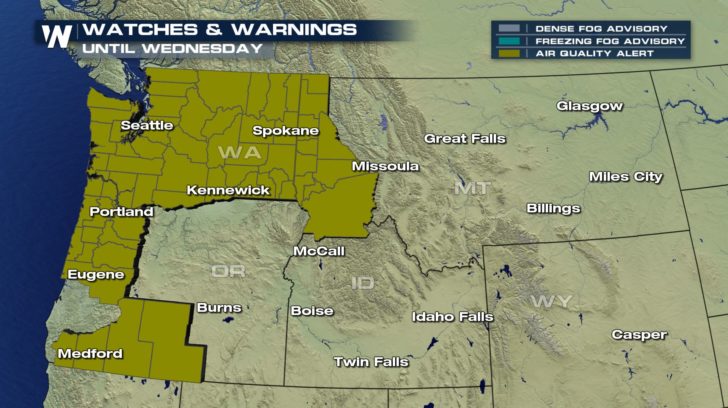 Air quality alerts are in effect for Washington, Oregon, and Idaho through Wednesday. Some side of effects of the smoke include burning eyes, runny nose, and even aggravation of heart and lung diseases. Make sure to keep an eye on children, elderly, and people with respiratory illnesses. Also, make sure to limit outdoor activities over the next 48 hours. Conditions are expected to improve Wednesday night.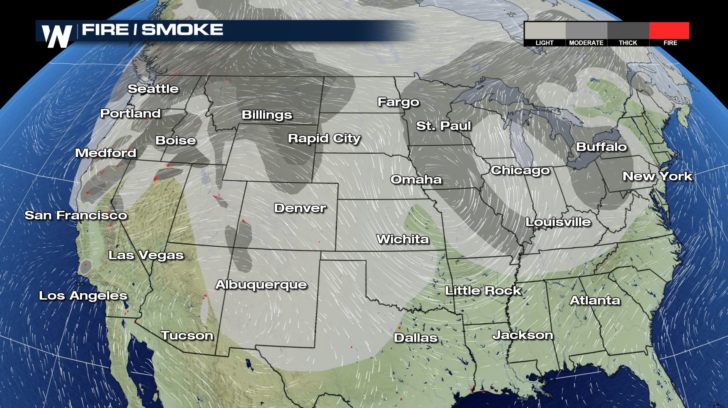 These fires are not only affecting the west, though. A westerly wind is spreading the smoke towards the eastern half of the United States. Luckily, rain from the Dakotas to Texas has helped clear out much of the thick smoke. That rain will continue to spread east for the next 48 hours. This will help clear out some of the smoke from Minnesota to New York. For WeatherNation -Meteorologist
Shelly Lindblade