Seattle.  Denver.  Minneapolis.  Chicago.  Nashville.  What do all these cities have in common?  Smoke.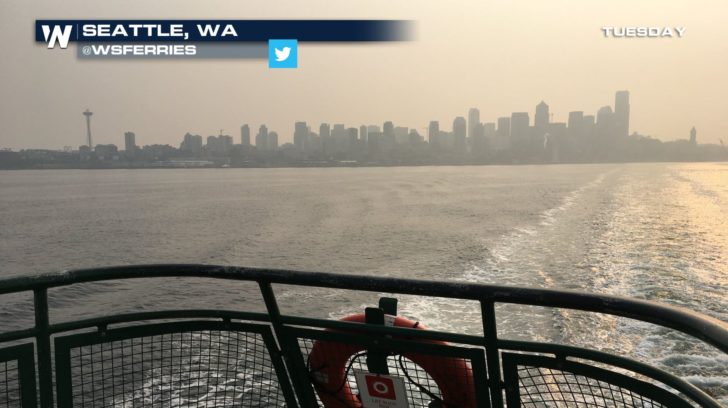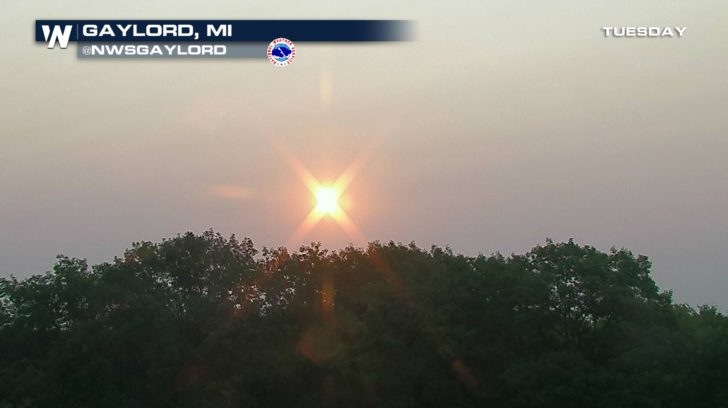 Over the last few days, the sky has been very hazy.  It's all because of the wildfires burning throughout western North America---in the United States and Canada.  Hundreds of thousands of acres have burned so far in 2018.  In fact, as of August 14, nearly 1.8 million acres have been charred this wildfire season.  Several large fires continue to burn.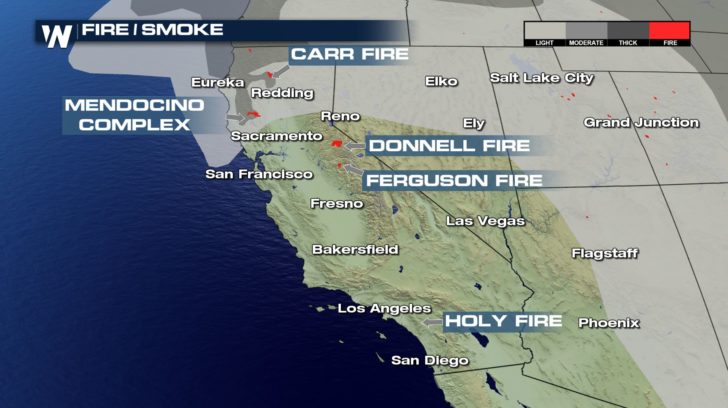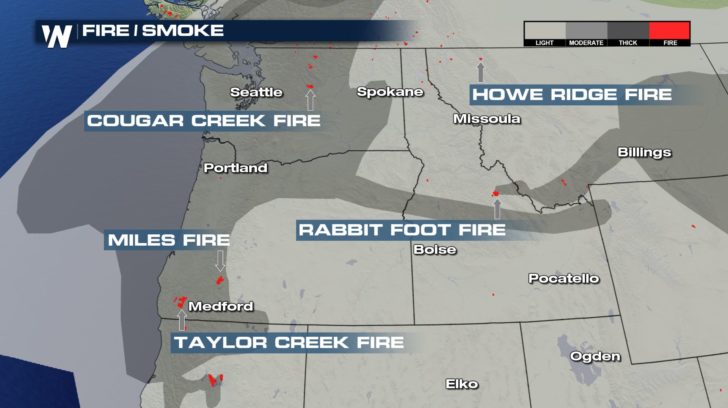 https://twitter.com/WeatherNation/status/1029342870572949504 But why would wildfires that are thousands of miles away lead to smoky skies in cities like Detroit and Atlanta?  The short answer: the jet stream.  The jet stream is a narrow band of strong winds in the atmosphere that controls the movement of high and low pressure systems and associated fronts.  Usually found between 30,000 and 40,000 feet above the Earth's surface, jet streams will move from time to time.  Wind speeds can reach 200 mph or higher in some cases.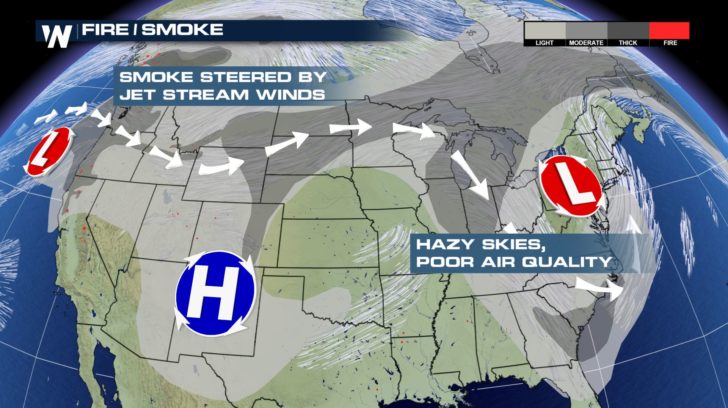 Due to the large amount of wildfire activity, the jet stream winds carried the associated smoke across the continent.  There was so much smoke that even the strongest jet stream winds could not disperse it enough.  That's why the sky has been hazy and the sunrises and sunsets have been colorful in the eastern United States.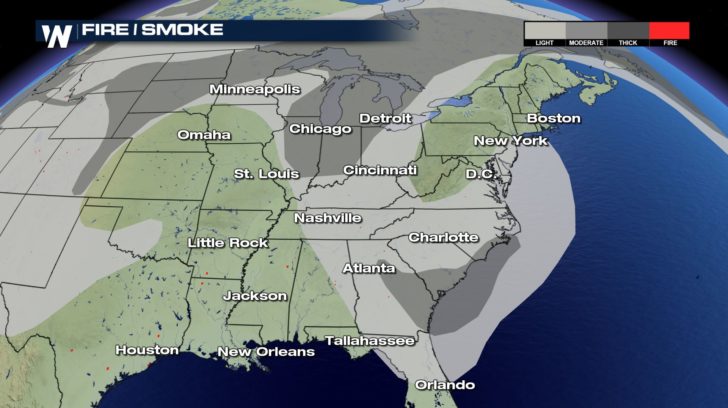 Closer to the source, areas of the western United States have had to deal with dense smoke (almost looking like fog) and poor air quality.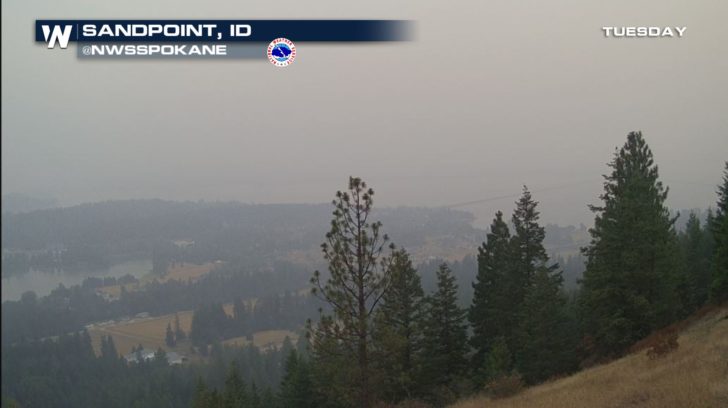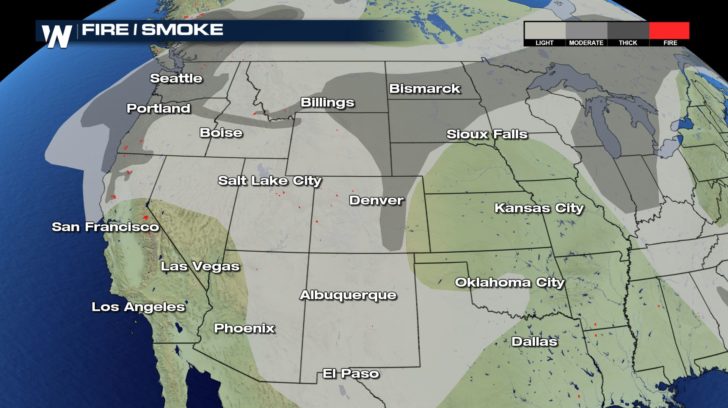 Be sure to share your smoky sky photos and videos with WeatherNation on
Facebook
and
Twitter
. -
Meteorologist Joe Astolfi