A potent storm system will bring wintry weather over a large part of the nation, stretching from the Texas Panhandle to Maine. Winter weather alerts extend from the Southern Plains to the New England through this weekend.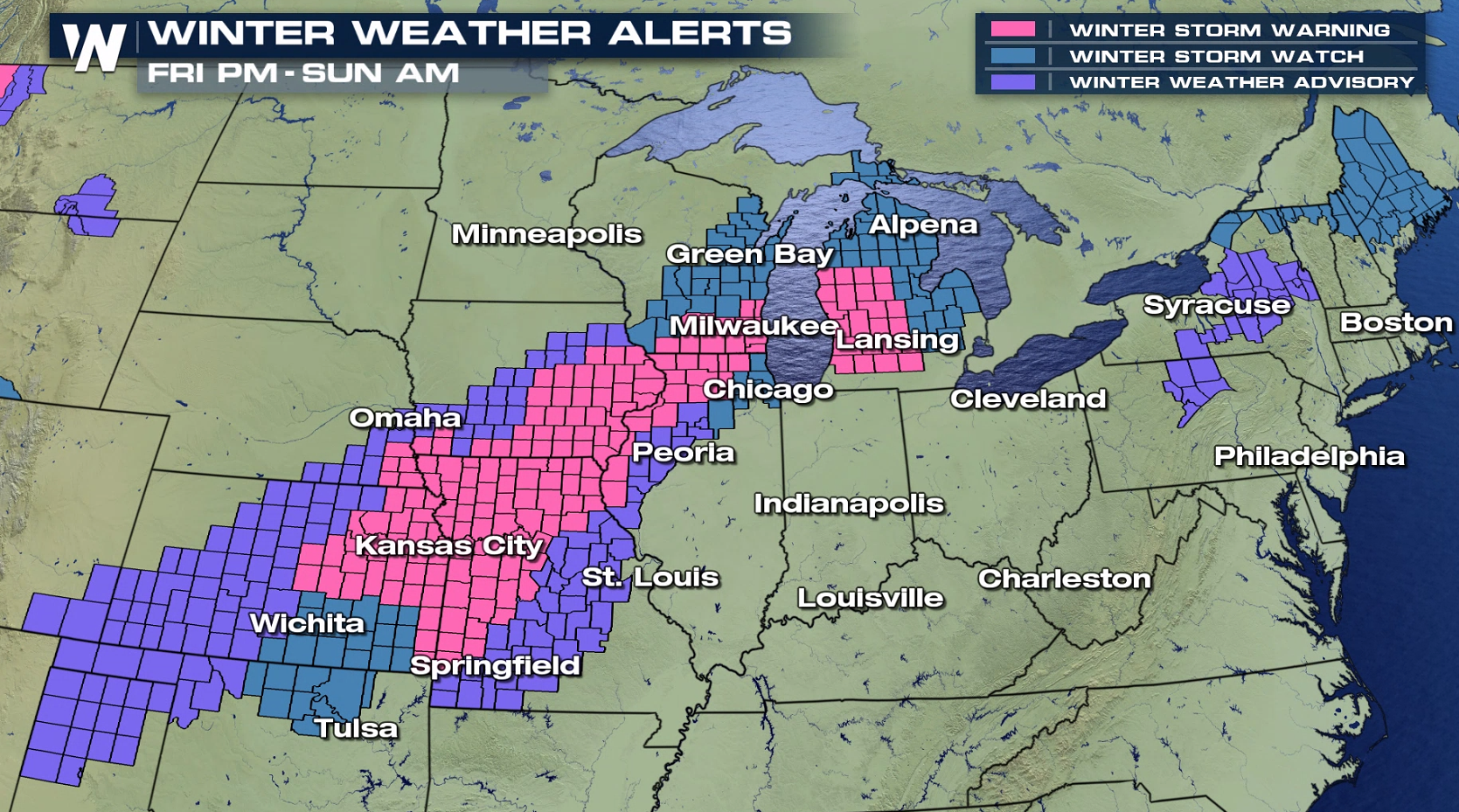 A swath of 6" to 12" of snow will fall from the Central Plains into the Great Lakes. In the transition zone between the rain and snow, significant amounts of ice will fall. Impacts to travel are likely along with an isolated risk of power outages where the most freezing rain, sleet and ice pellets accumulate.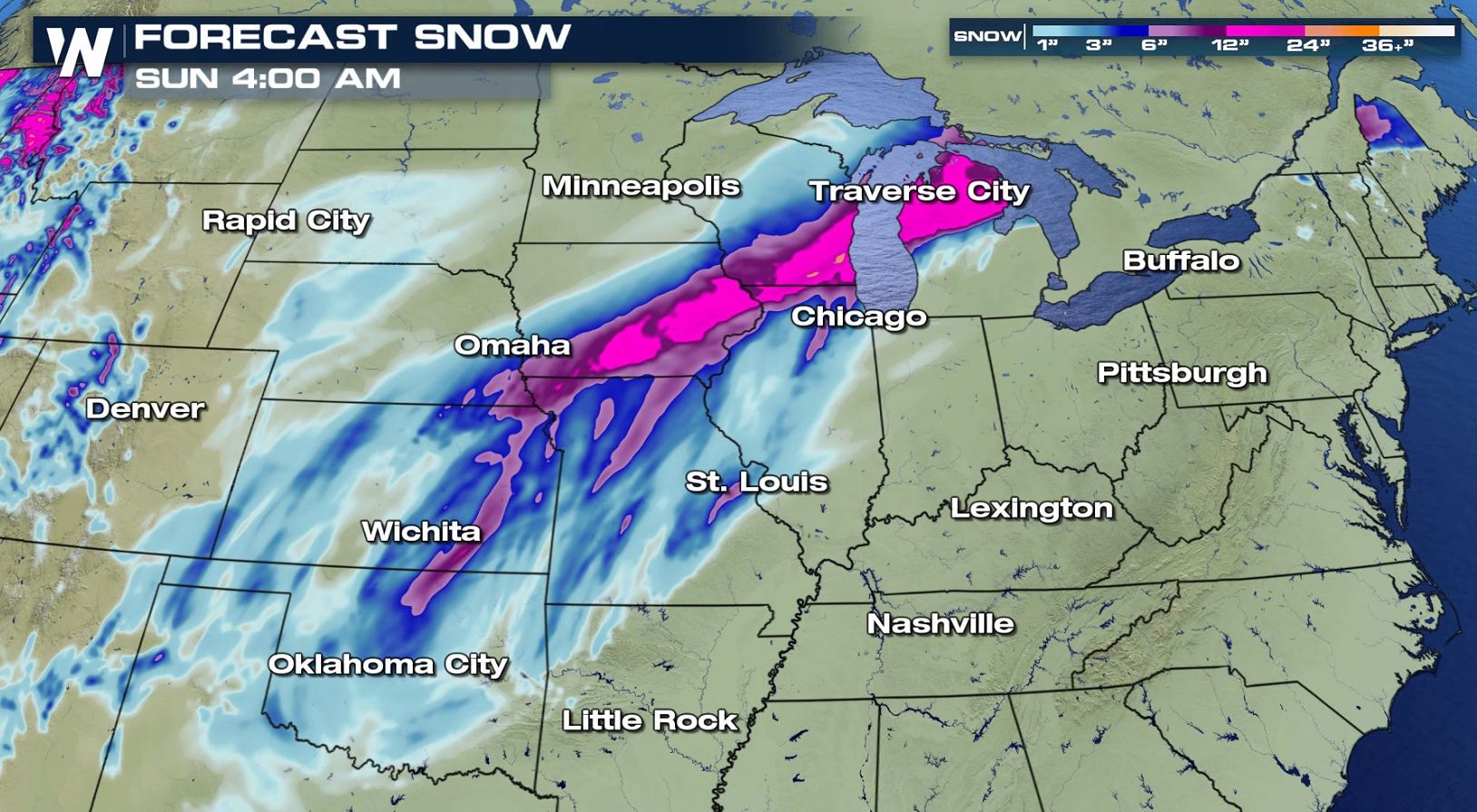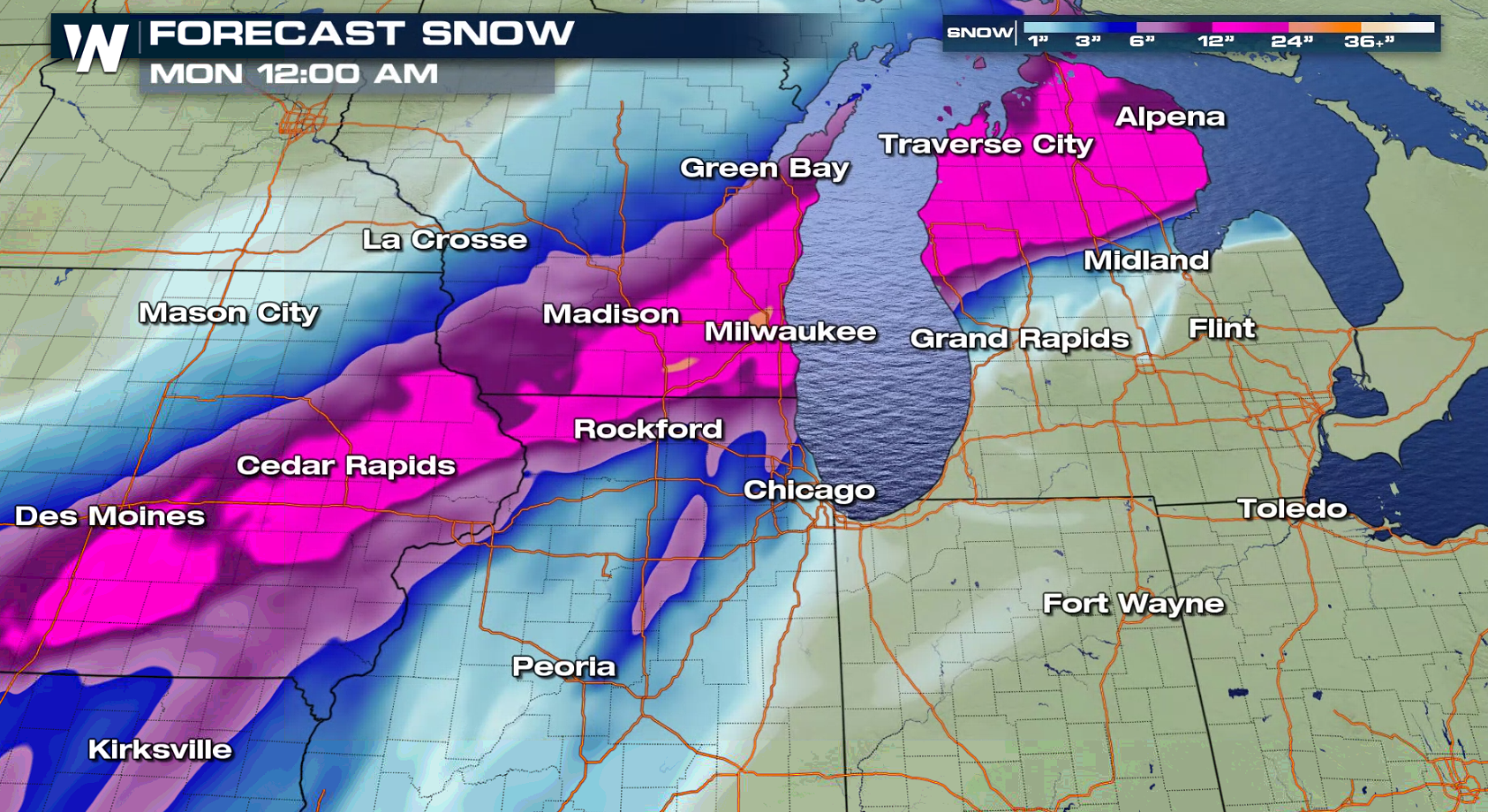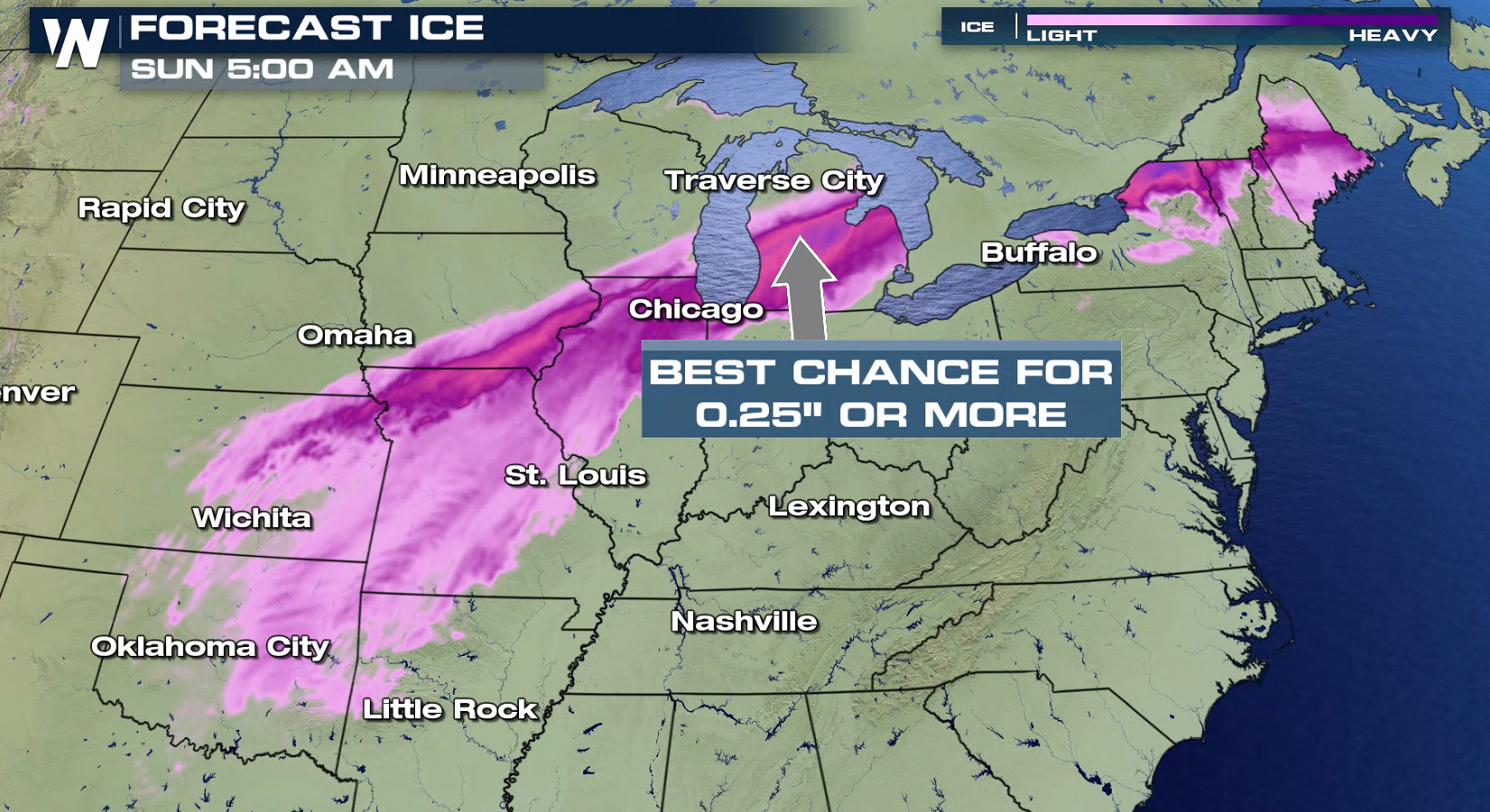 By this afternoon (Friday), light to moderate snowfall is expected to develop from Northern Texas into the Central Plains as the low moves northeast. A band of freezing rain and/or sleet is forecast to form on the edge of the warmer air where temperatures fall below freezing.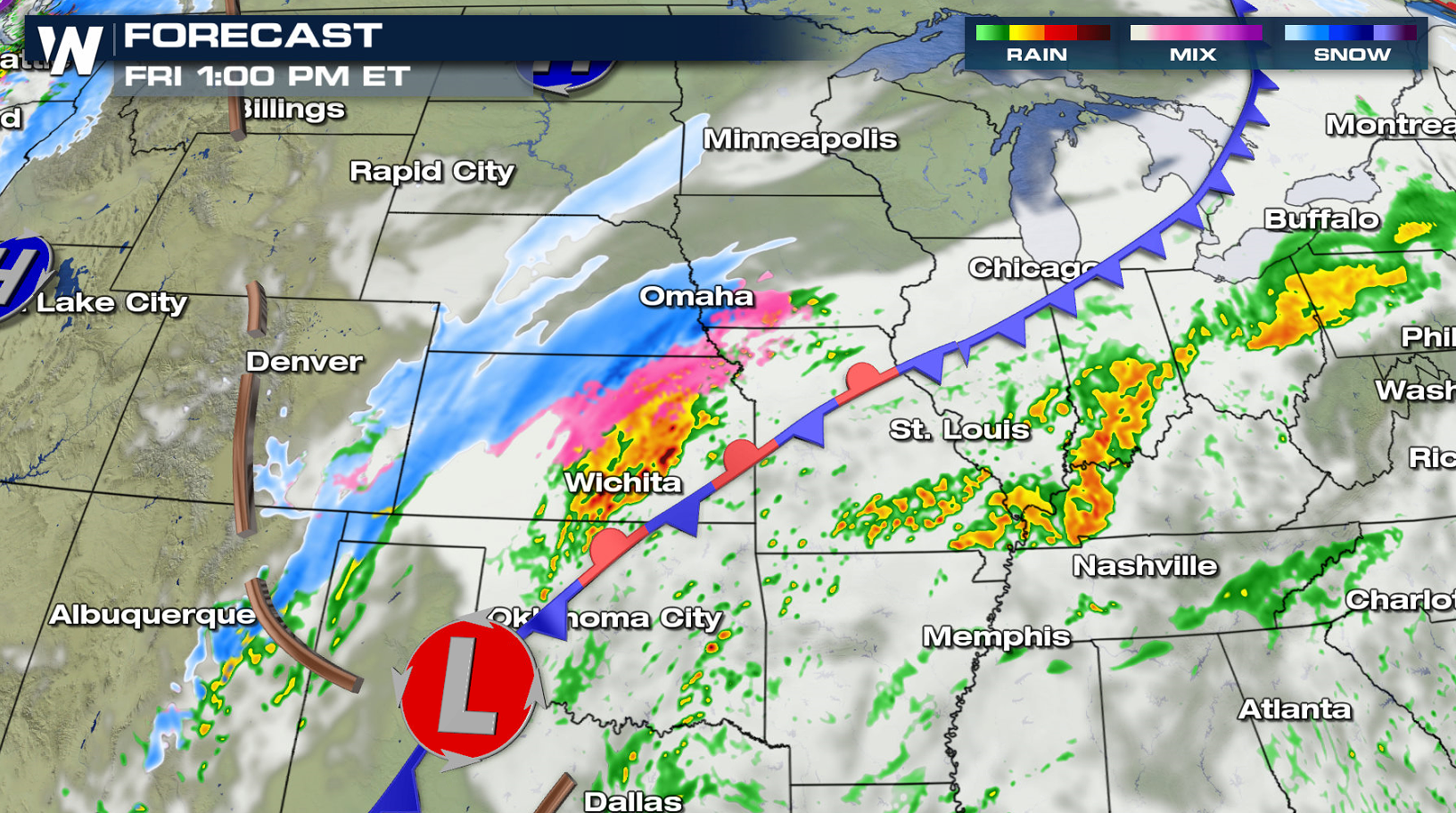 The threat for snow and ice moves east across the Great Lakes Saturday morning and afternoon, with mostly rain falling east of Lakes Ontario and Erie. Precipitation will continue to spread eastward into the Northeast Saturday evening. As cold air moves into New England, a wintry mix will develop Sunday.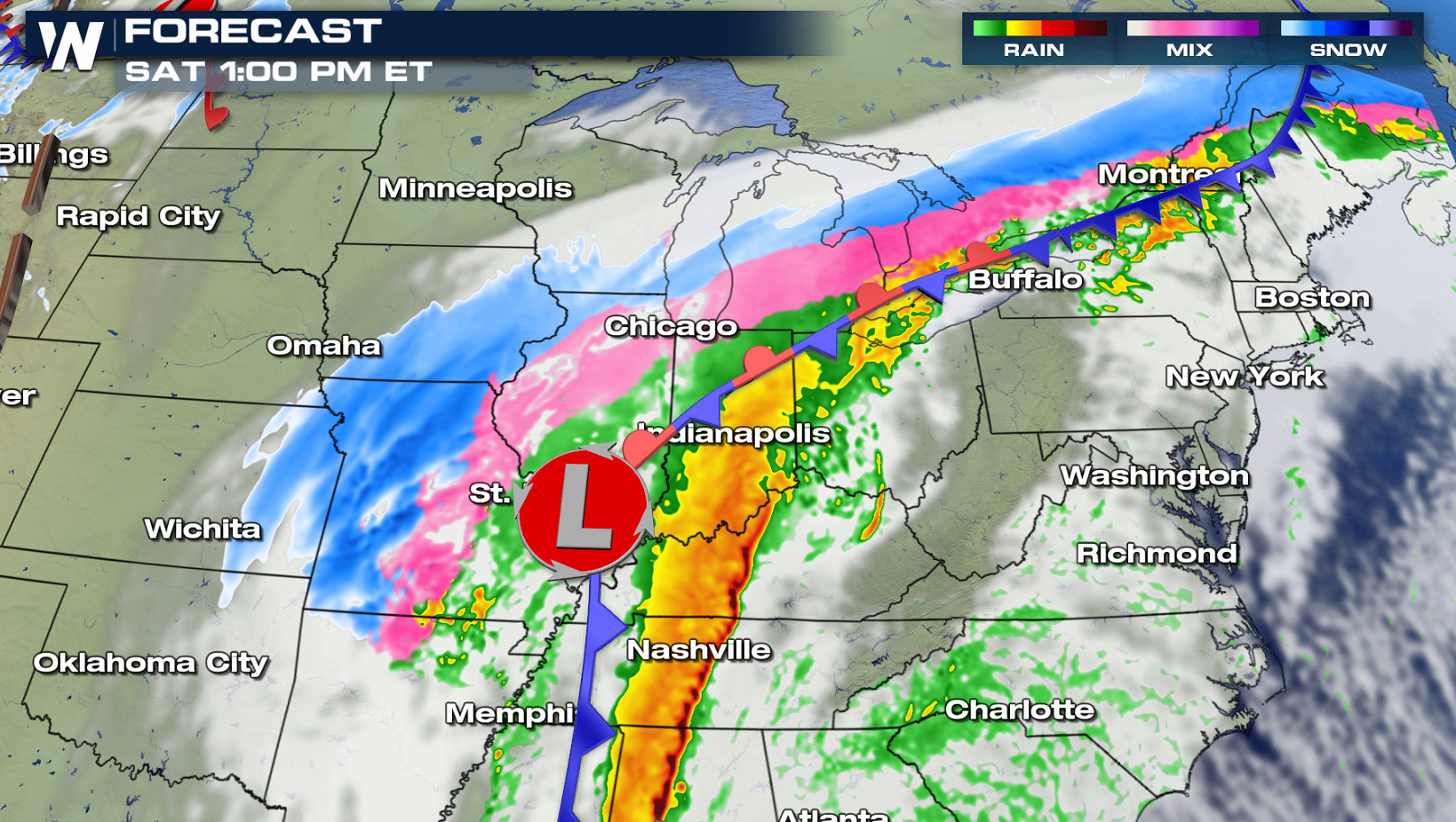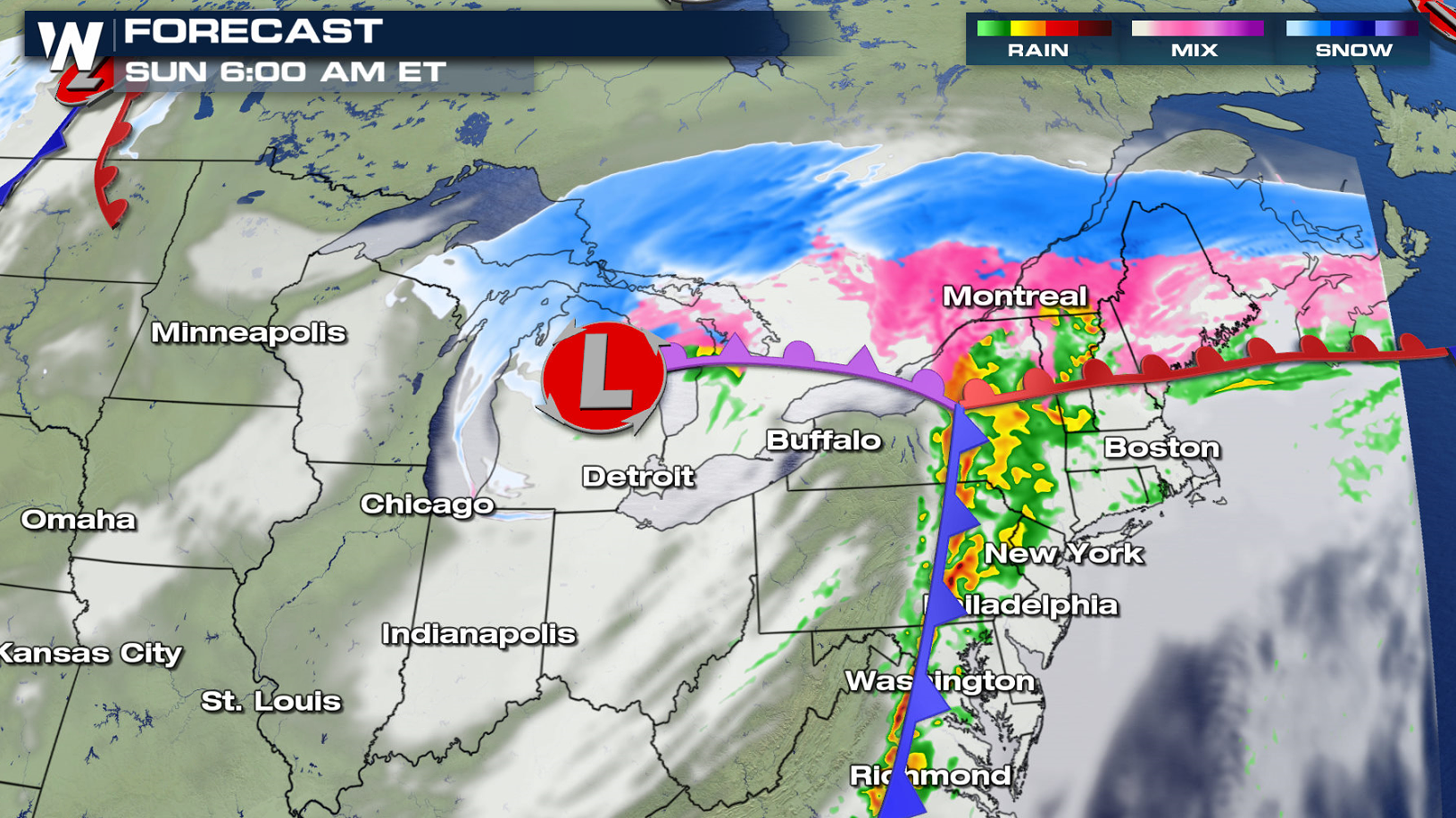 The Central and Southern Plains will be affected by the precipitation first, seeing rain and snow today (Friday) into early Saturday.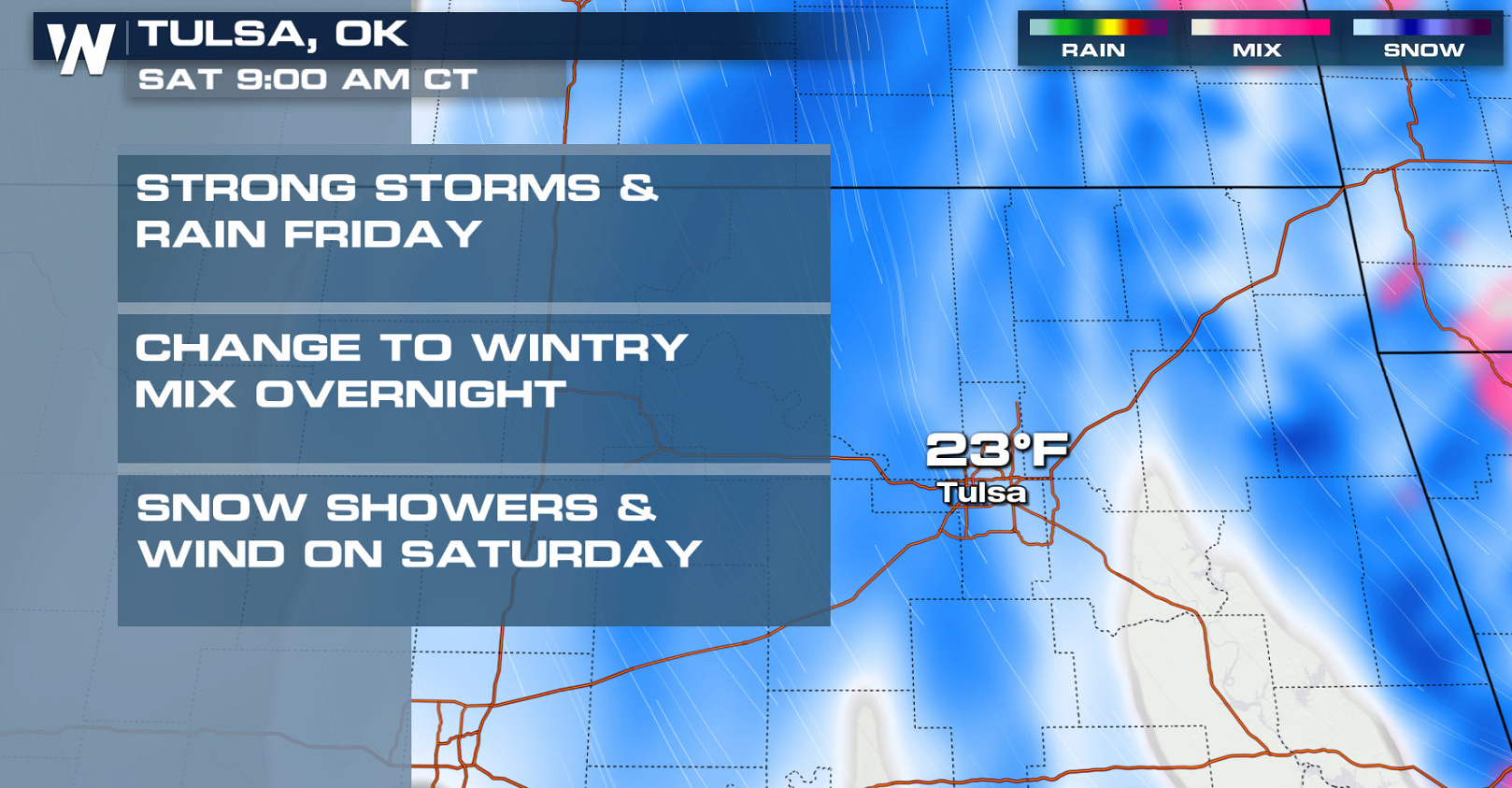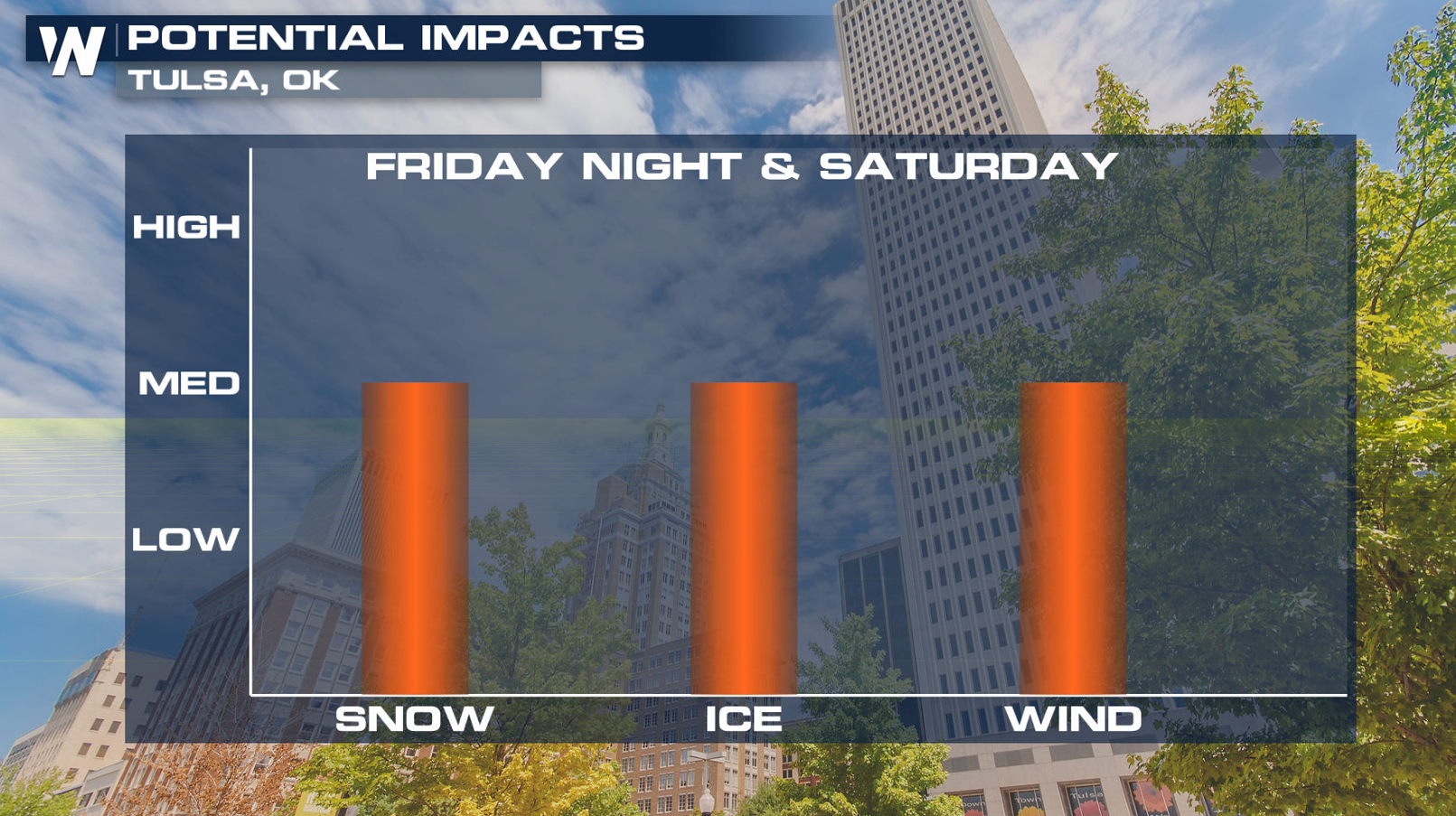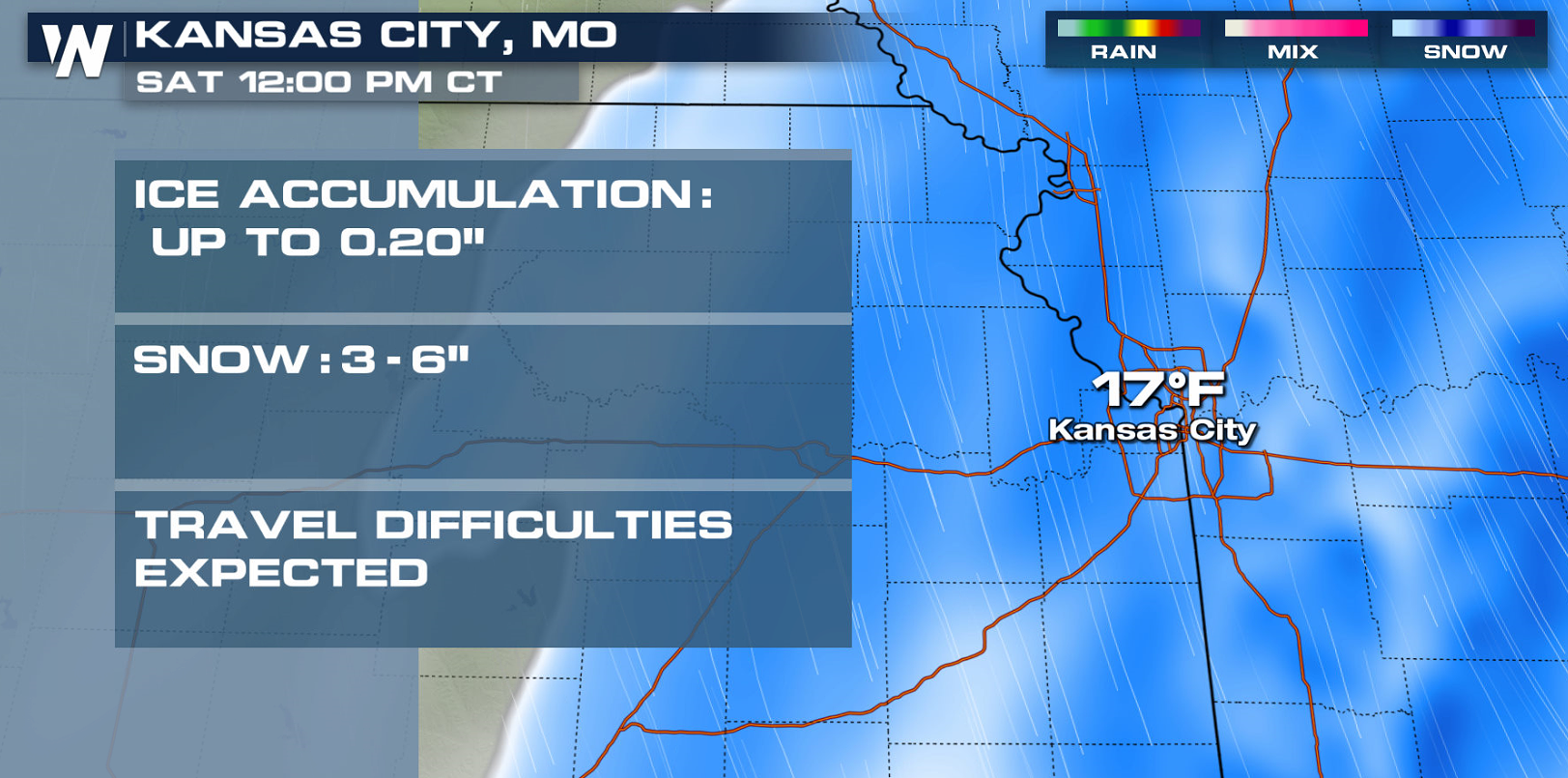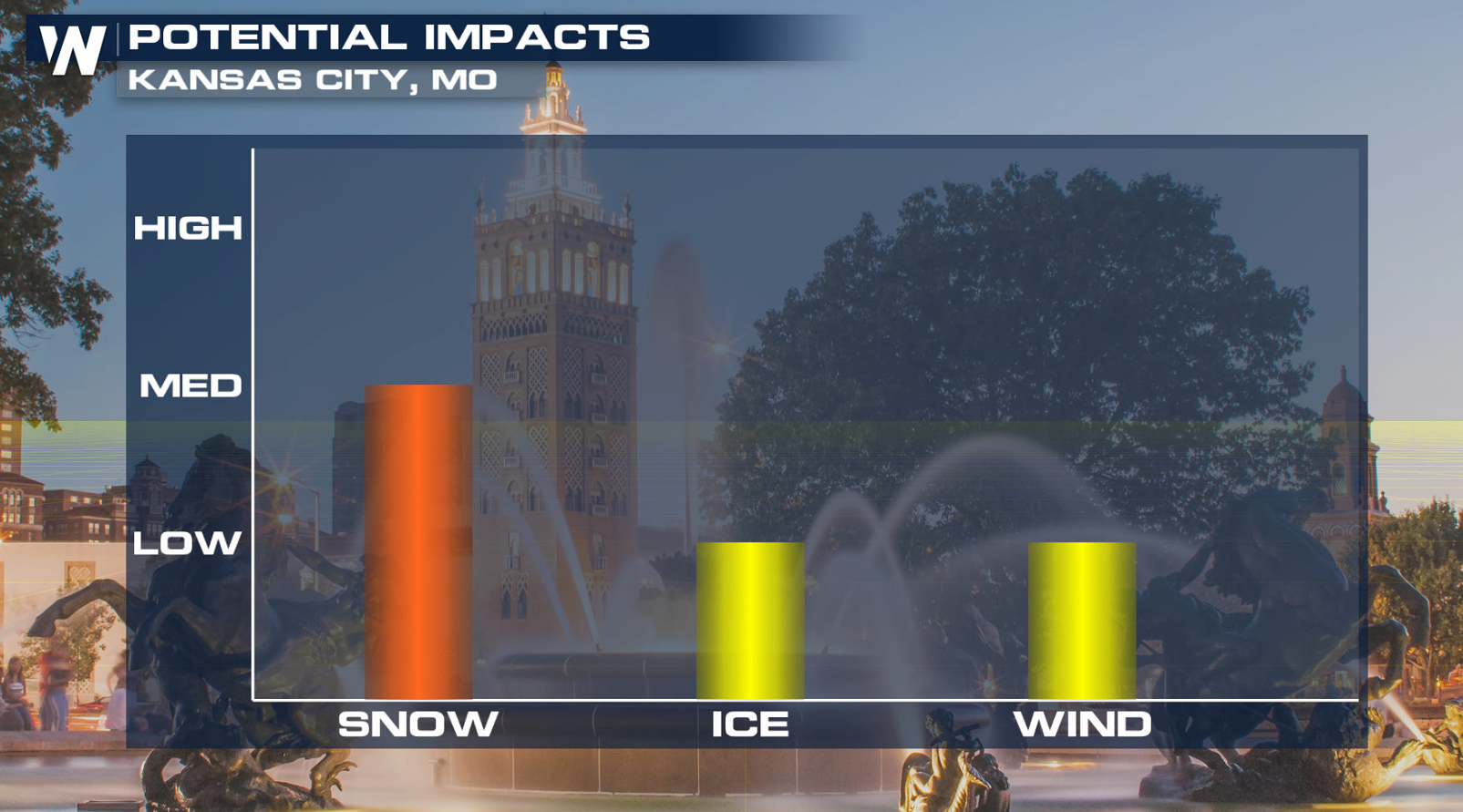 Rain and snow will head to the Great Lakes next, coming in two main waves: the first Friday night into Saturday morning and the second Saturday evening into early Sunday.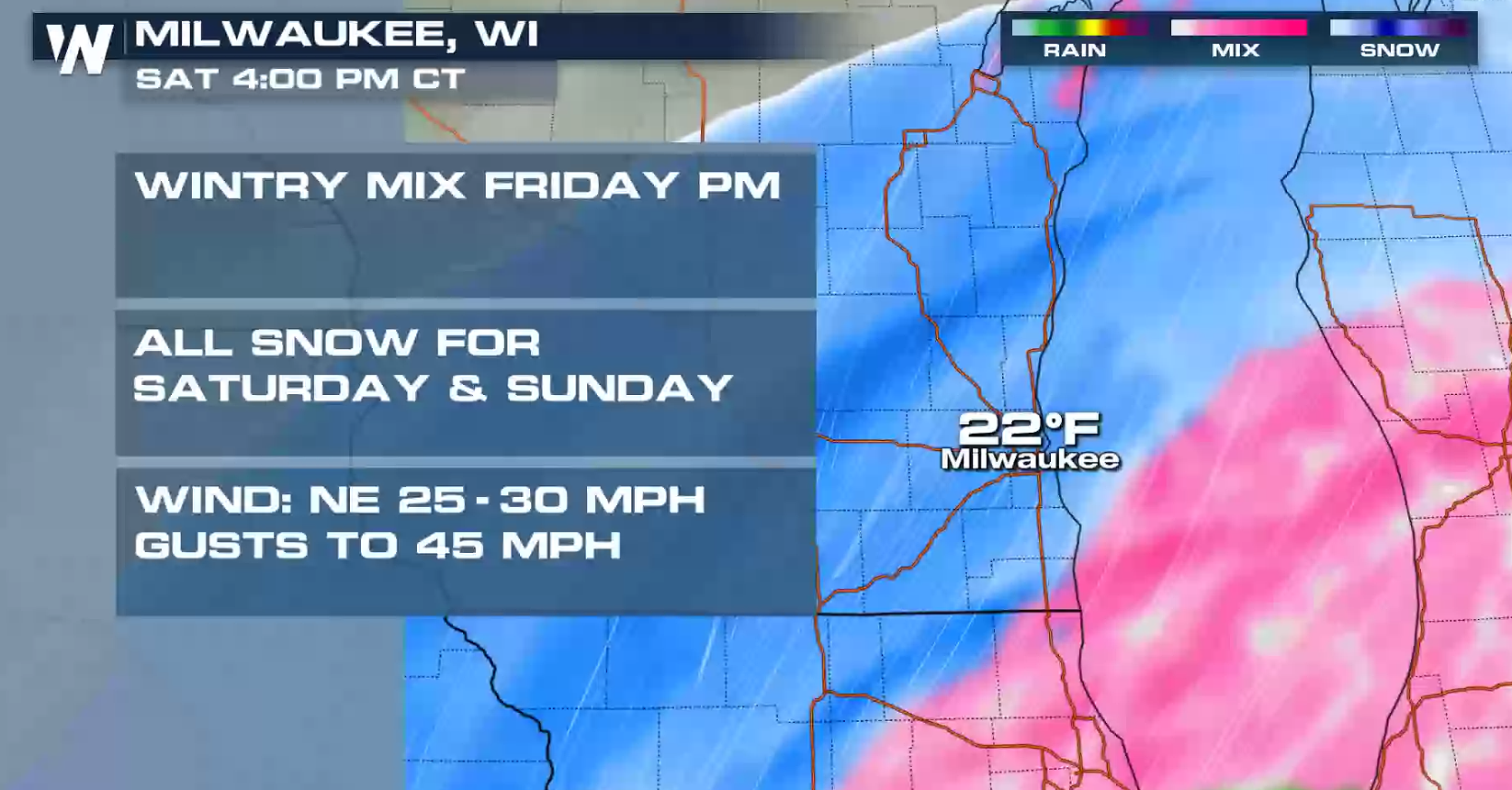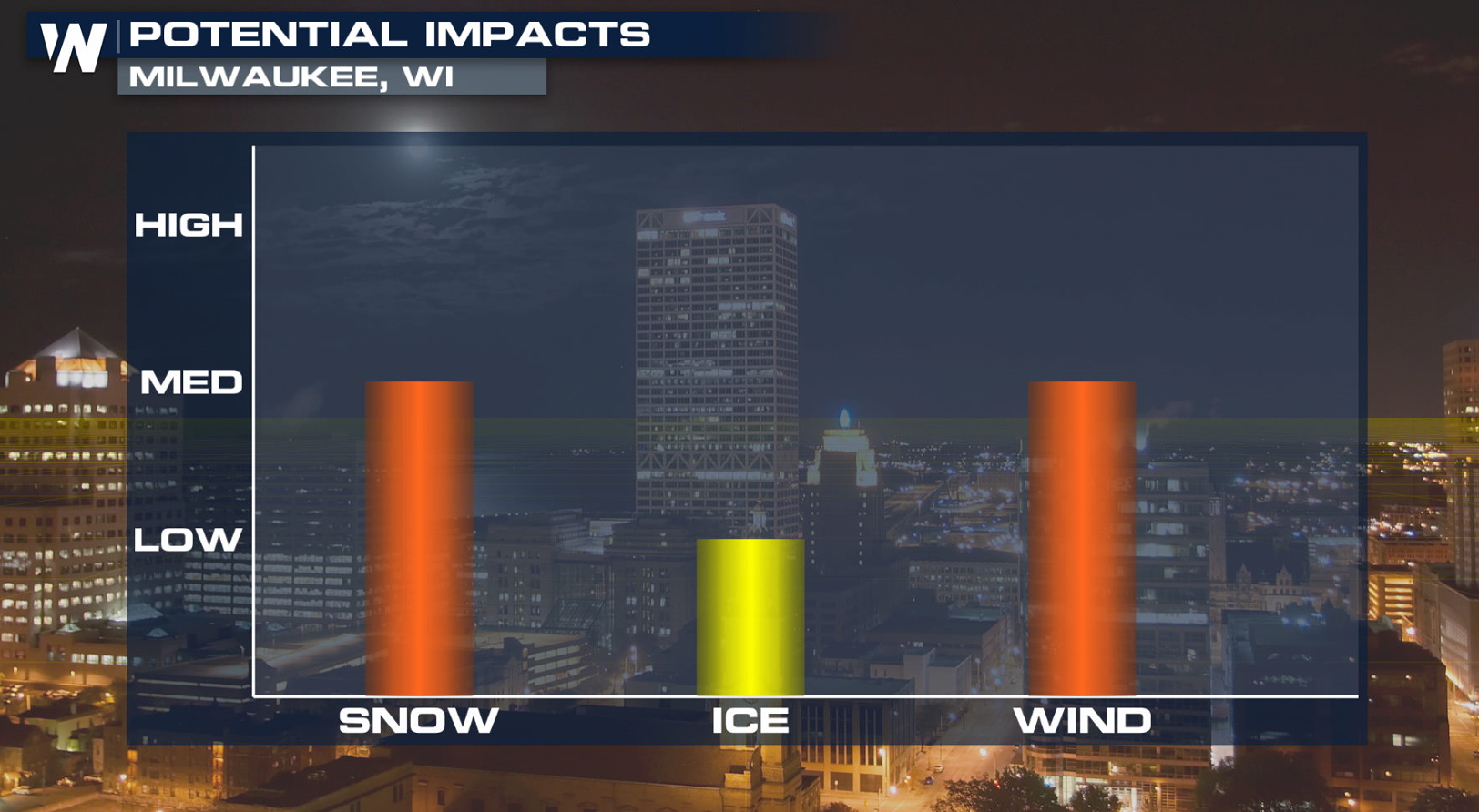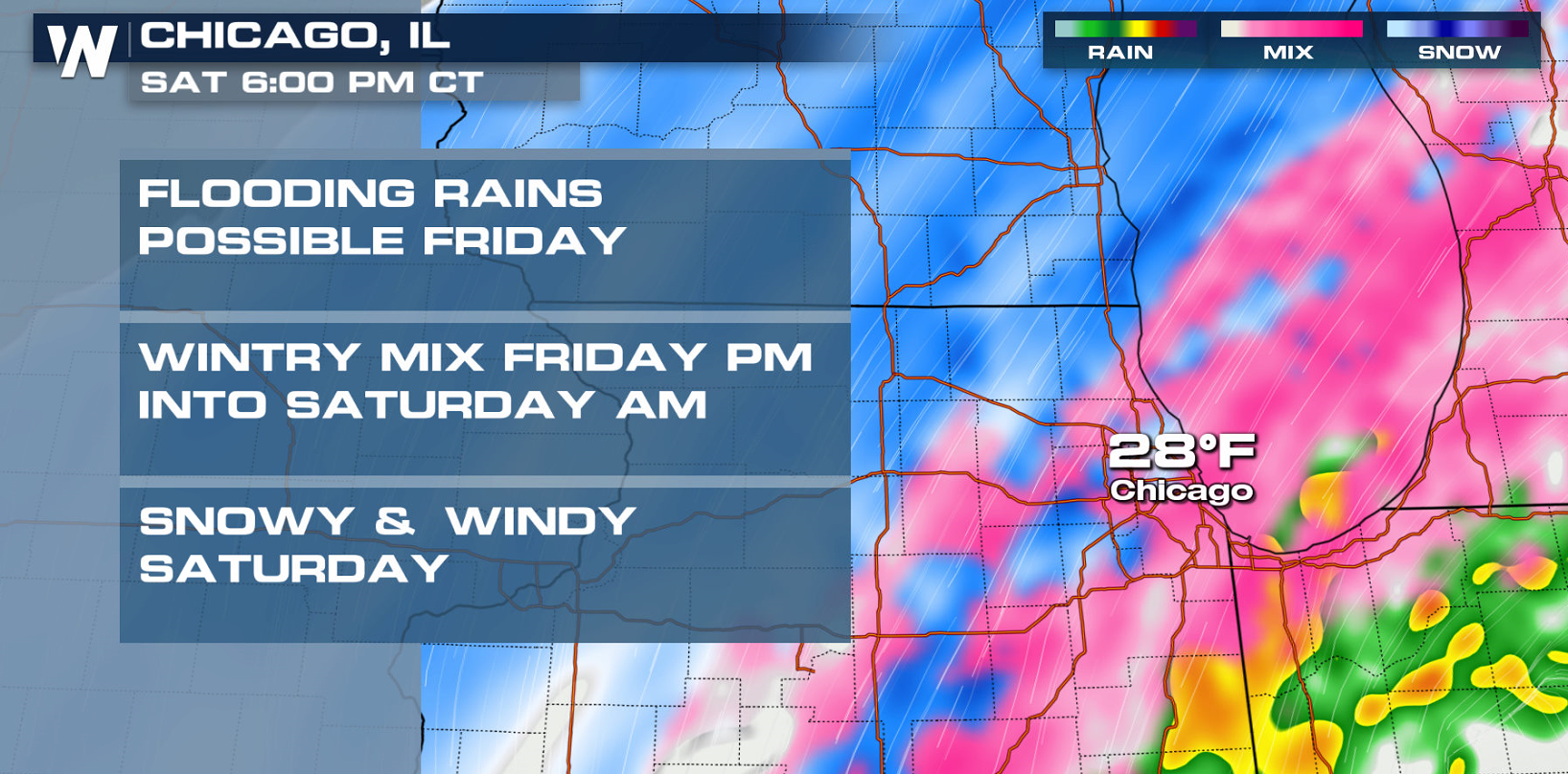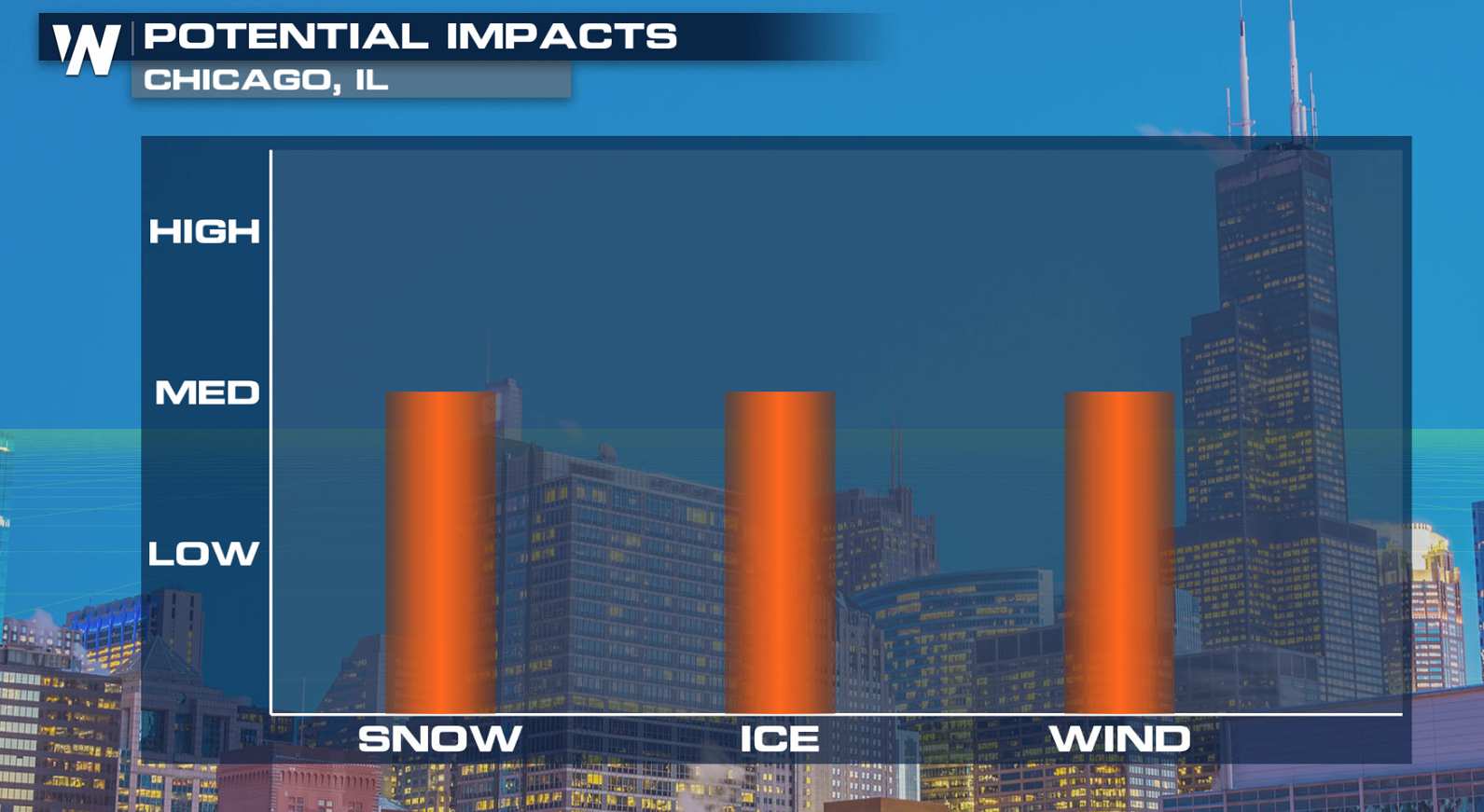 Some of the heaviest ice and snow accumulations will likely occur in Lower Michigan. A .25" to .50" of ice and snow totals of 6" to 12" are possible.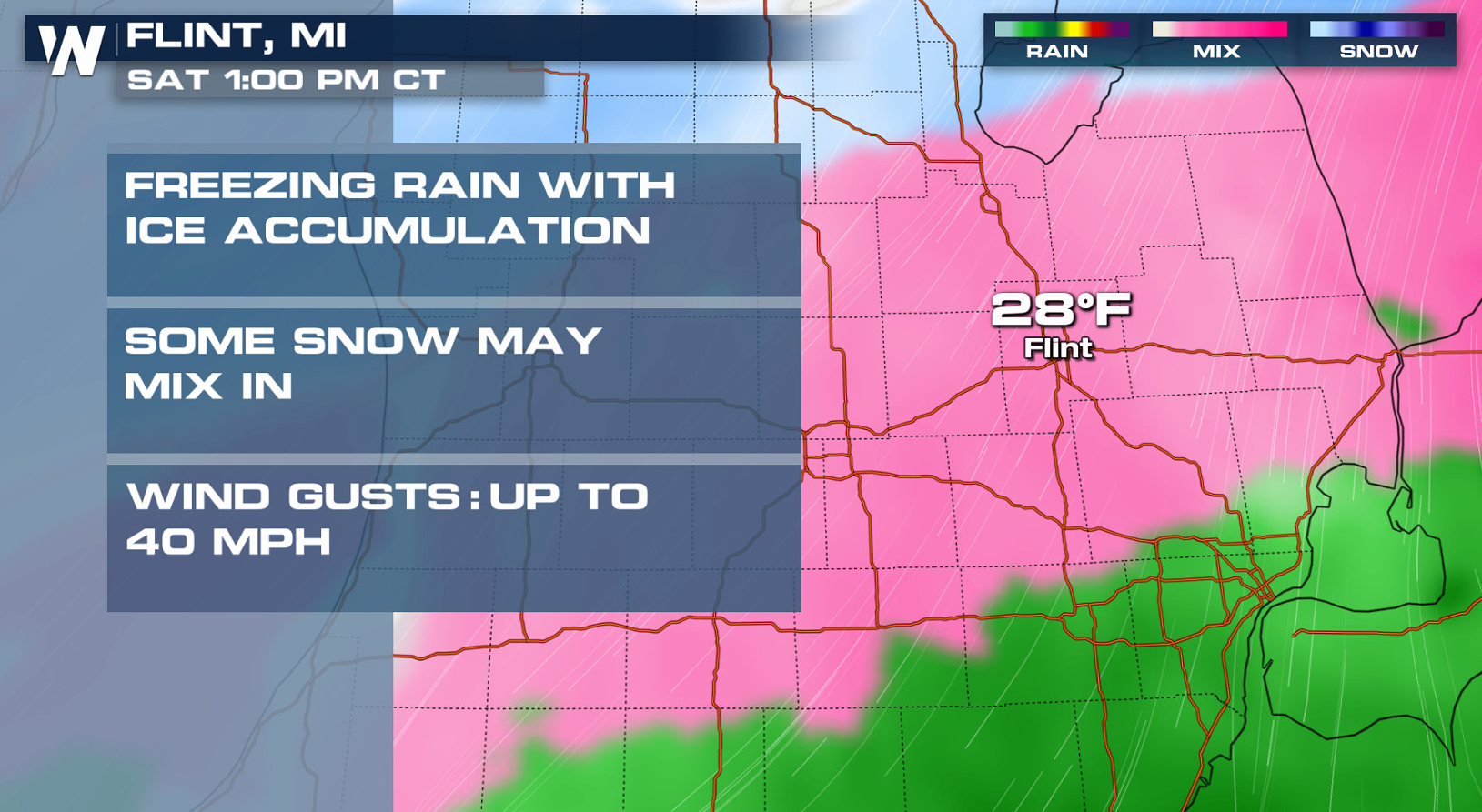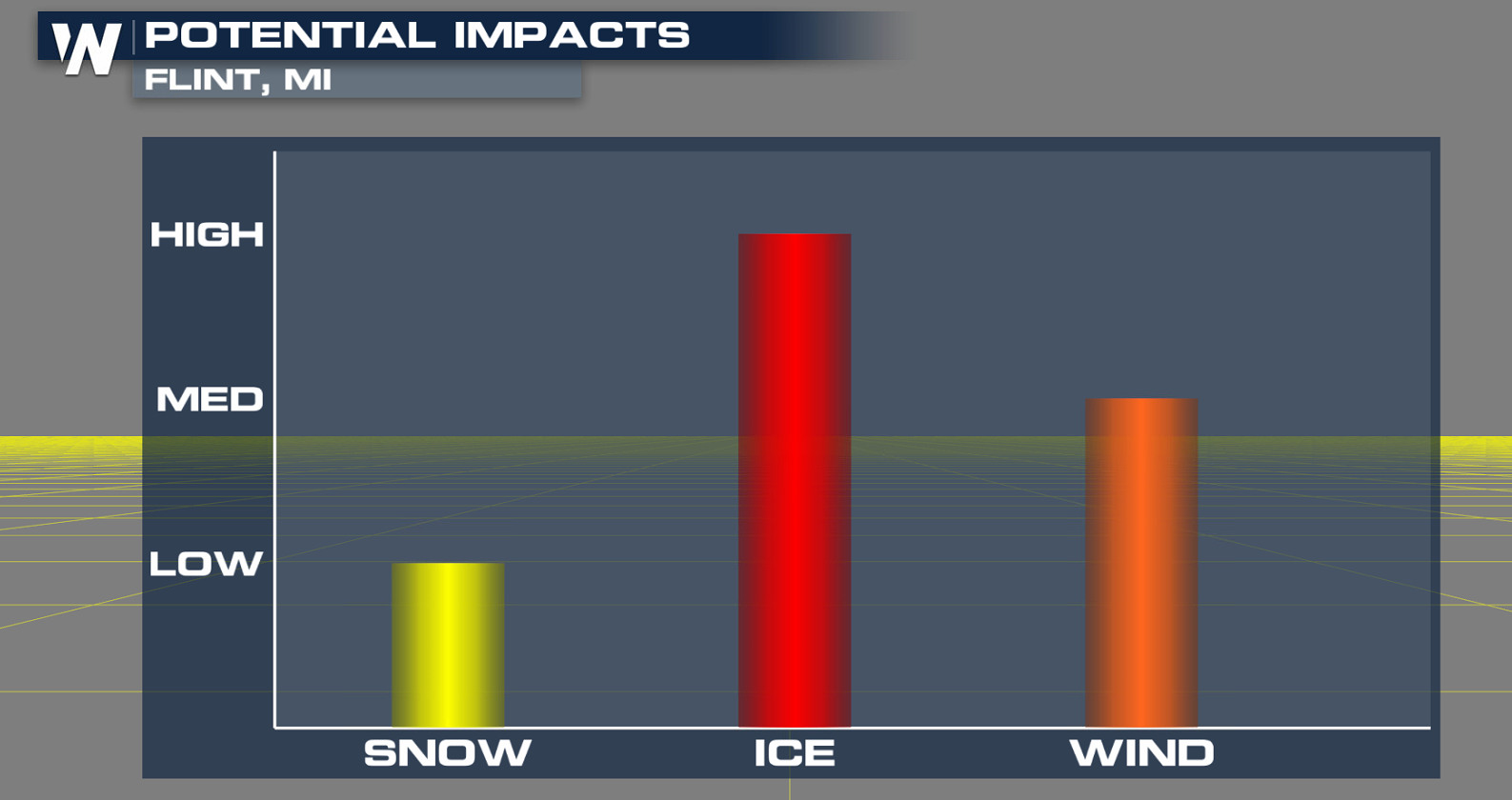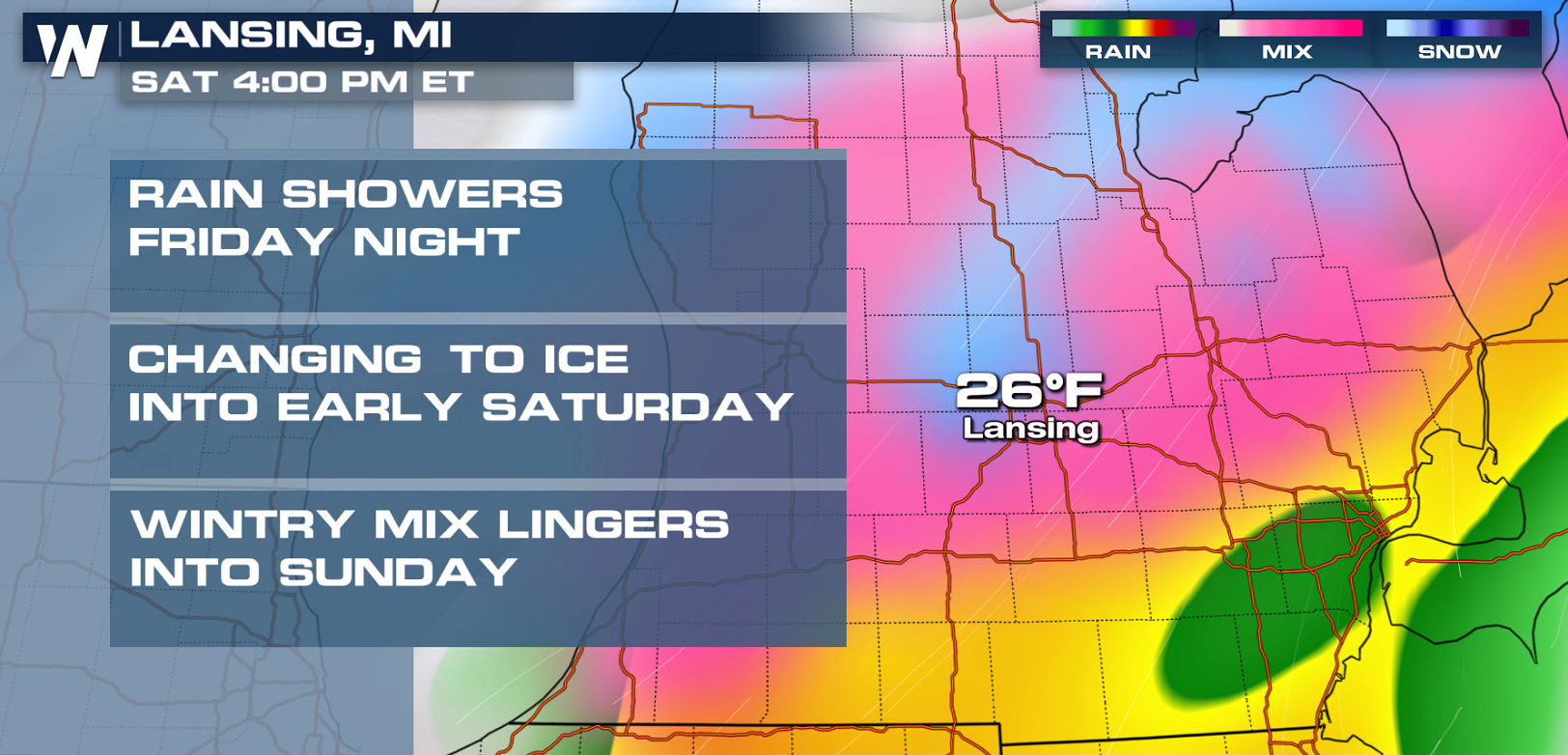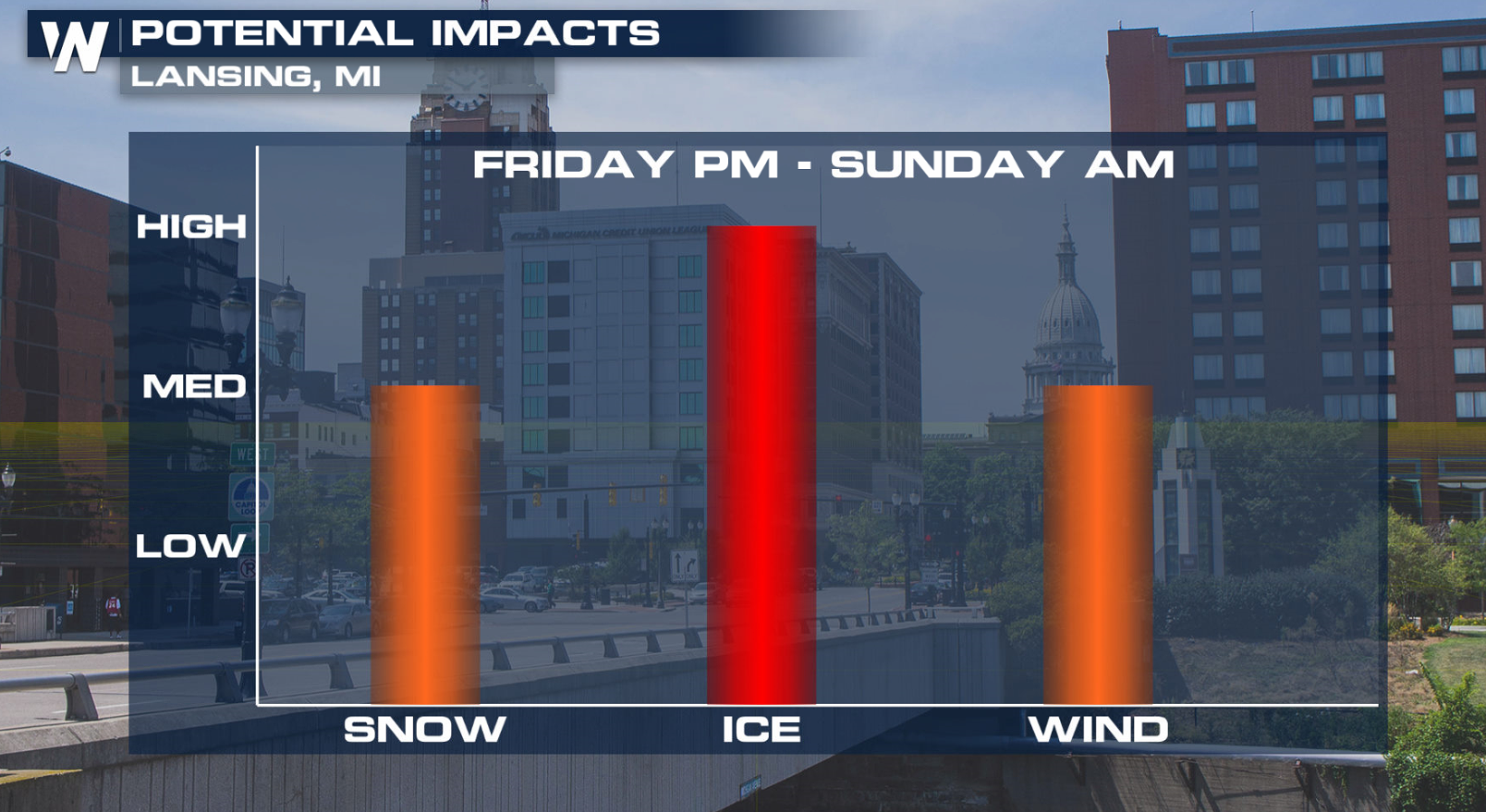 The potential for snow and ice will depend on the track of the low and the position of sub-freezing temperatures. Stay with WeatherNation on air and online as this forecast continues to evolve.